In need of a last minute and budget friendly gift idea for your little cupid to give their teacher or BFF?  This is what my little guy is giving his teacher tomorrow…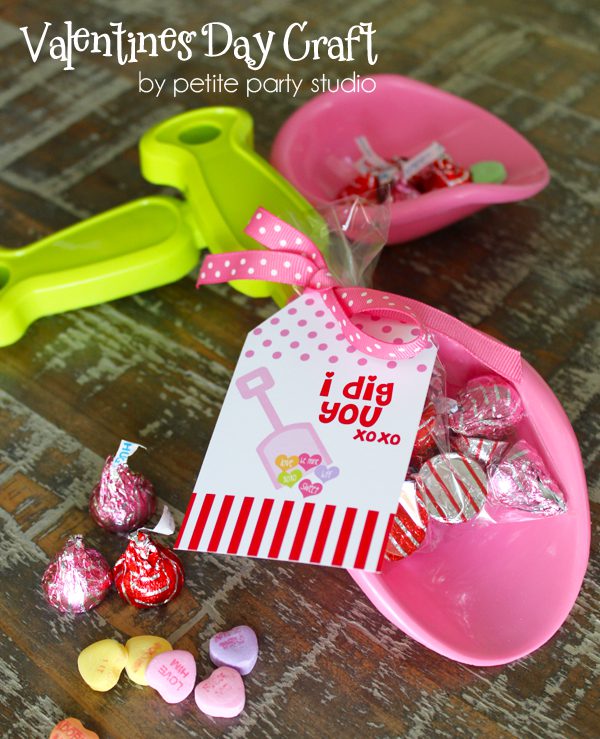 Supplies:
Shovel (found these at Target for .99 each)
Candy
Printable tag –  find here in our Etsy Shop
Ribbon
Clear bag
Put some candy in a small clear bag, tie with ribbon around the shovel and embellish with a printable!  Easy peasy!
xoxo