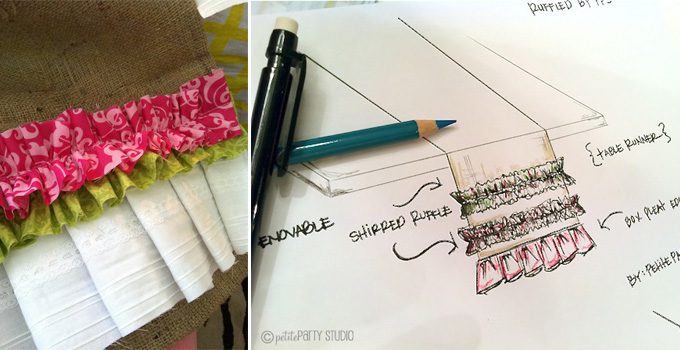 So…it's time we let you in on a little secret.  We are launching a NEW product!!!  Yep you're the first to know our little secret project that we have been dreaming up.  When we opened our shop you may remember us posting this pic…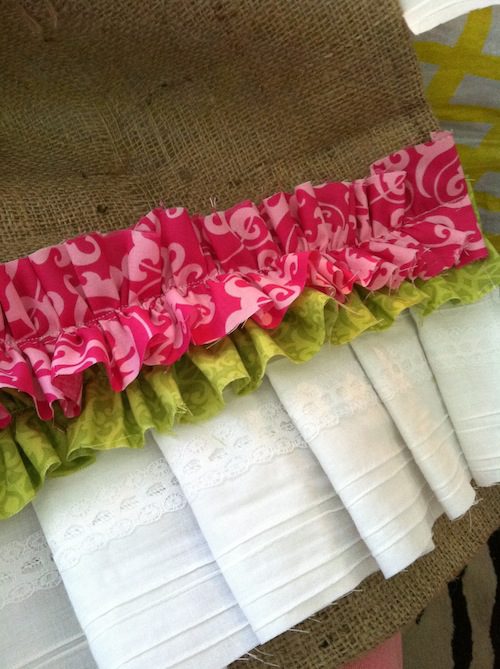 and that is where our idea was born!!   Our darling friend Nancy from A to Zebra Celebrations provided us with the plain burlap runner, we took the runner and added these fun ruffles…super cute, right?  Problem is…the ruffles are sewn on and with our ever-changing themes and various parties were are throwing around here we need something a little more versatile.  So?  We designed this fabulously fun & original idea!!  A runner with removable ruffles!!  Eeeeek!!  We are so super duper excited to start offer these little gems, retail AND wholesale.  Here are a few prelim sketches of what we have coming your way.
We are going to offer plain runners in white, burlap or linen with ruffles to add-on in different colors, various ruffle styles and fabulous patterns!!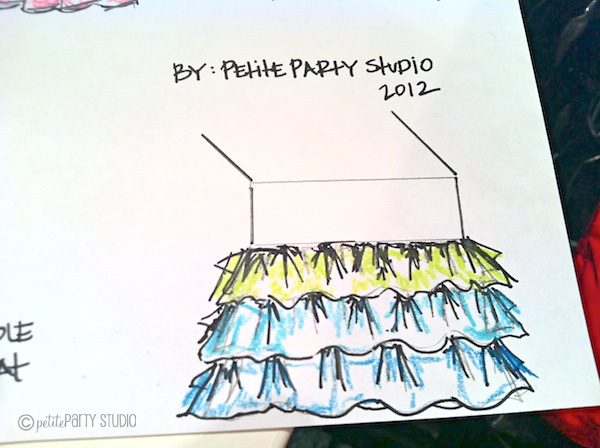 Oh, we will also offer matching placemats!!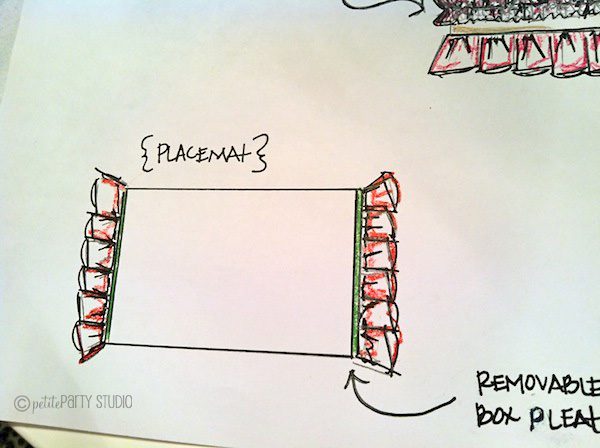 So whatcha think?  Are you as excited as we are?  Hope so!!  Stayed tuned for the debut!