Shannon and I have been super busy this last year trying to balance our Etsy shop, the store front, our website and the bloggy blog that we haven't had a whole lotta time to commit to new designs.  So, I sat down last night and busted out 3 new designs to debut in the shop and we wanted to share them with our fave peeps!  Here are the invites for now, but all of our a la carte items will be available in these designs to make a collection!  Holla'
First up the in the wedding dept…meet "True Love"…she is sassy, sweet and modern.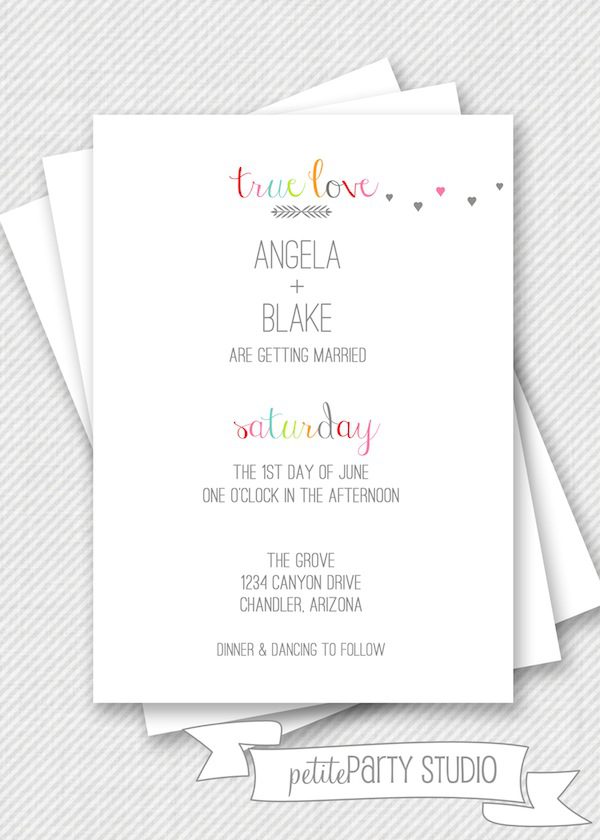 Next we have The "Mr. & Mrs."  This totally popular mustache theme is perfect for that silly, cutesy couple that is announcing their upcoming nuptials.  Not getting married?  We can change it up for a gender reveal party, baby shower or birthday too!!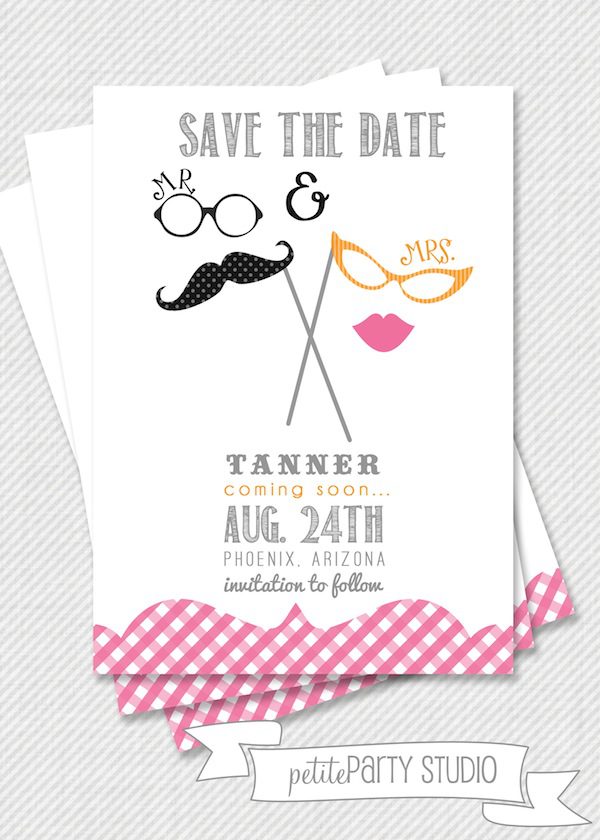 Finally…here is "Vintage Wedding"…with a touch of fab!  Chalkboard style background paired with playful fonts and delicate blooms…tah-dah!!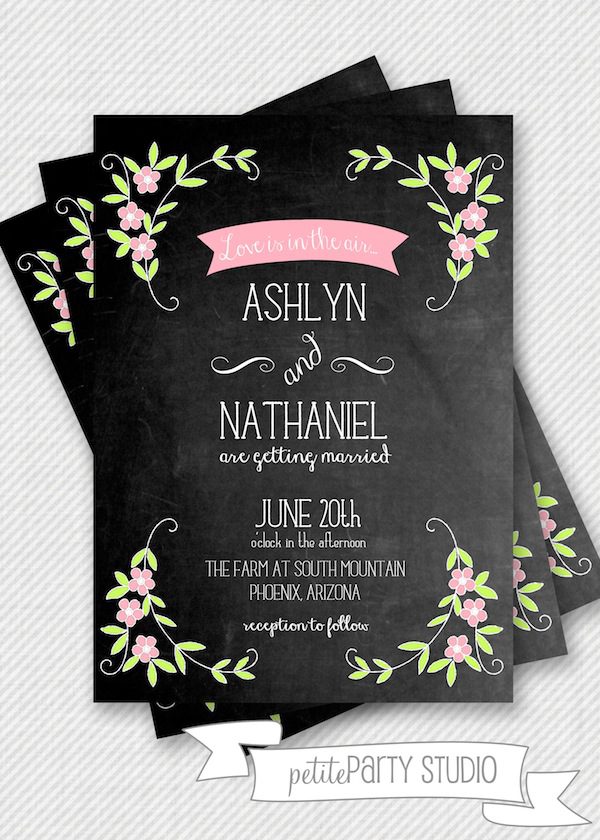 This is just a sampling of what is to come!  All  3 are available in our Etsy Shop now, $15 for a digital printable file or have them professionally printed, prices start at  $1.50 per invite.  Click HERE for deets!!