We posted this pic last week on Instagram and have had many requests for the "how to"?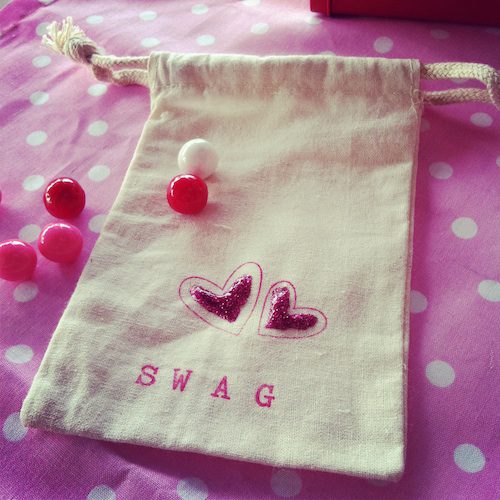 Ok peeps…super easy and totally CUTE!!  All you need are these muslin bags from our shop and a few craft supplies to embellish them.  We used a rubber stamp set and some glitter glue.  You will have your valentine falling in LOVE…for sure!!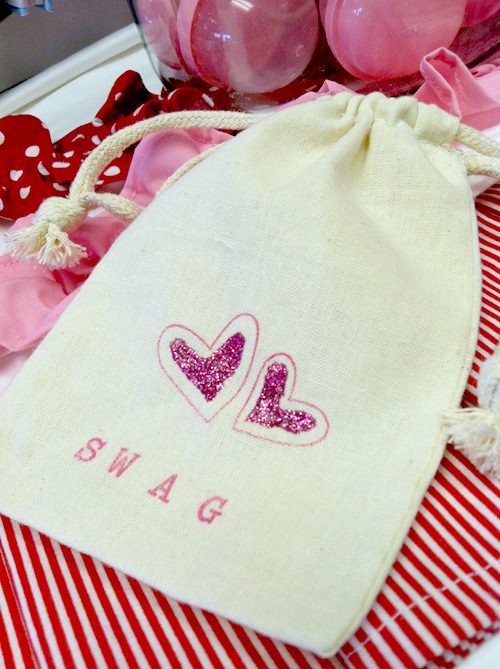 Ready to get your swag on?  This is seriously so easy you can't mess it up.  Here goes…stamp you bag with any stamp you like…we used a heart stamp with pink ink and our alphabet set to stamp "SWAG" in pink too.  Then we took our glitter glue and free-handed the heart on the inside outline of the heart.  That's all!
We can def  post a more official step by step BUT… I was alone when I was playing around and didn't have my super photog Shannon to snap pics so…the cell pic will have to work for now (:
What kind of craft do you have planned for Valentine's Day?  We'd love to see!!
xoxo~rebecca