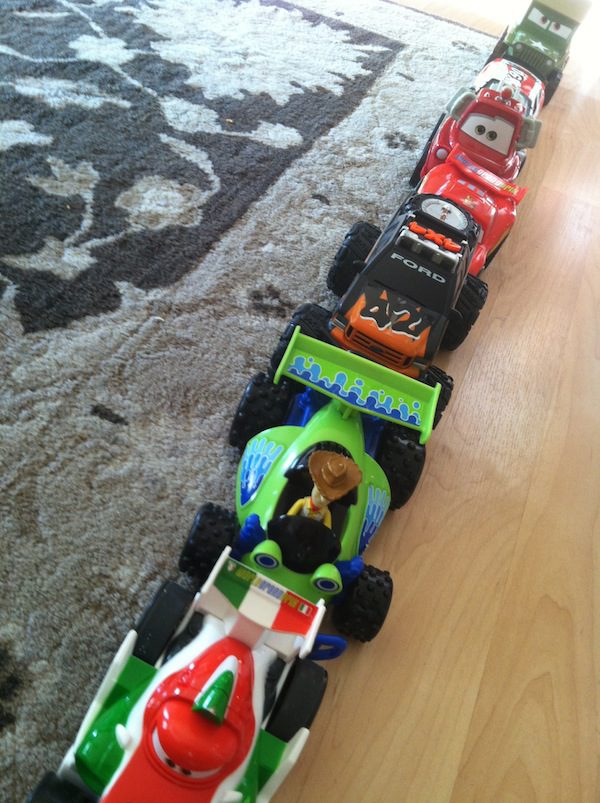 Today is World Autism Awareness Day and today is the day I will share something quite personal.  I could have started this post with a picture of all of the dirty dishes in my sink or perhaps the oodles and oodles of laundry that needs to be folded but instead I am choosing to share our journey up to this point in hopes of offering strenght and hope to others out there that may be wondering the same thing about their child that we did.
So this post has been swirling in my mind for months.  I hesitate to write it…so I beg you…please don't judge.  This is not for pity, it is not to exploit my child, nor is it to make myself feel better, but to create a spark and an AWARENESS.  A spark in that one mommy or daddy who is out there that is questioning their gut.  Their gut is telling them something is a little "off"….a tad left of center about their own child.  I hear so many stories of parents that "know" something is a little different about their kiddo but can't muster up the courage or strength to seek out help or ask that pressing question.  So they wait…they wait because they are too afraid to go after that feeling of fear that their gut may be right… don't wait!!  You know your gut, you know your kids and you do no harm by seeking out knowledge.  
A few weeks our oldest son (let's call him B#1) did NOT want to go to school…the panic set in on Tuesday night fearing the day on Wednesday.  I pulled him aside and asked him why he was so terrified to go to school?  His response was this…"the lights…I don't like the flashing lights.  Oh, and all of the people, too many, too much…too much mom."
That is what he told me, my heart was broken to hear this.  It was spring picture day at school and my 4 year old was able to express to me the sensory triggers for him.  How could I possibly send him to school when he is feeling so panicked and overwhelmed?  As a parent seeking out what is best for my little guy, I knew sending him to school was the BEST thing that we, as his parents,  could do for him.  He needed to know that even though he was feeling like this, he was going to be OK!  Guess what…he was OK.  He got thru his day and with the support of his teacher, B#1 had a great day at school.
As of right now, B#1 has been diagnosed with High Functioning Autism.  Before the diagnosis, we knew a few things that were concrete, he is beyond BRILLIANT (he is in the 99.5th percentile for his IQ), they have identified him as twice exceptional, he has some sensory issues, his eye contact is not so great, his ability to connect with kids his own age doesn't really happen, he'd rather play alone, he hyper focuses on socially irrelevant topics that are not age appropriate, he obsesses about details that most 4 yr old have no idea about,  and the list goes on.  Our first look into B#1 that something was skewed was his unreal memory from the time he was 15 months old.  He also had a need for EVERYTHING to be lined up and if things got messed up it really sent him over the edge.  Of course at first we were smitten, WE had given birth to boy genius, right?  But as we heard baby B fire off his ABC's out of sequence via flashcards at 16 months, we knew there had to be more to it.  A few months later he had his 1st episode to what seemed like a panic attack.  Over the next couple of years, more and more things became apparent to me & my hubs and we had to take action.
Since he was verbal, and still so young, autism was never mentioned.  I started doing my own research and once his school year started we urged for testing.  We wanted to rule out a variety of things.  We thought he was just smart and maybe a little socially awkward and noticed he struggled with transitions.    All of the tests showed us a much different story.  He was in fact smart, much smarter that we ever imagined.  He was delyaed in social and emotional development, but the shocker was that he tested at-risk for autism.  The school can't do an actual diagnosis, but strongly recommended that we seek the help of a psychologist to help our little guy and to get a better idea of what we were dealing with.
So that is what we did, we enlisted an amazing psychologist to work with us.  We want to make sure that all of his evaluations are super duper comprehensive and that he is receiving all of the help he/we need.
We are ok…B#1 is ok…the pain or fear lies in the unknown for now…but the happy is knowing we caught this early.  His prognosis is great and we can only hope at some point the "label" will go away but for now we are doing evenything we can to help him with his struggles.  Sharing this with you was a CHOICE…and I wanted to share our story from the beginning.
That is all we know right now, and now that I have shared this,  I invite you to follow in on our journey.  For all of you that just might have a similar feeling about your kiddo, I encourage you to seek out answers to questions you may have.
xoxo~rebecca
For more information on Autsim visit http://www.autismspeaks.org