It always fun when Pantone announces their colors for the upcoming year.  We love hearing all of the chat about the "it" color when it has been released!!  Fun, right?
Well, if you haven't heard, here it is…The Color of the Year…it is the cheery, purpley-violet-fuchsia-pinky hue as they call "Radiant Orchid"
We love it!!  Me personally?  I would pair it with some navy, crisp white and gray!!  What are your thoughts?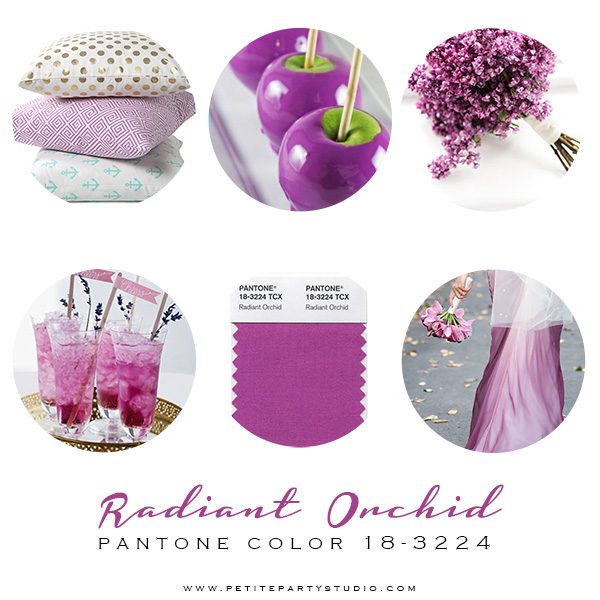 1. Pillows 2. Apples 3. Flowers 4. Drinks 5. Pantone 6. Dress