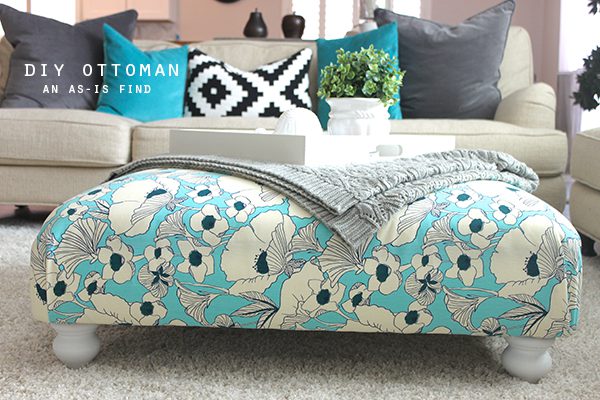 We recently moved into a new home and I have been on the hunt for a cocktail sized ottoman that wasn't going to break the bank.  I knew that I needed an ottoman that was approximately 36″ square.  So on a recent trip to the as-is section of IKEA, I stumbled upon said ottoman.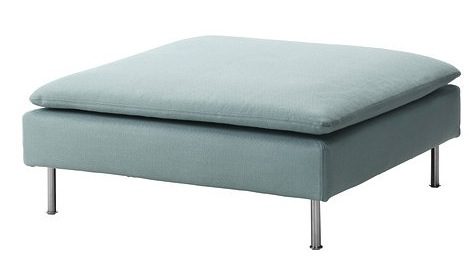 Problem was, this little gem did not look like this…it was missing a cover and was a little beat up, but for $70???  I'll take it!  I had big plans for this sweet piece.  Here is a peek of the stripped down ottoman.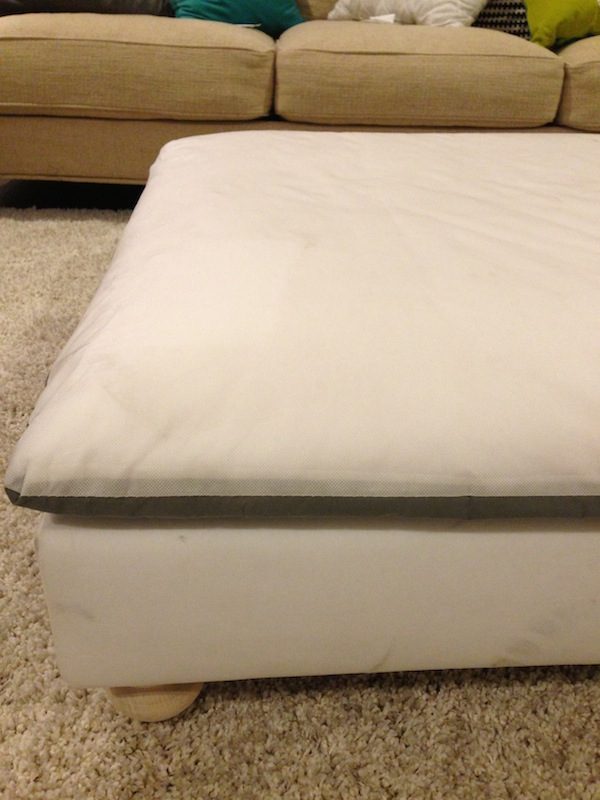 I immediately removed the metal legs and replaced them with some turned furniture legs that I purchased at Lowes.  Next, I ran over to Joann Fabric and picked up  this darling POPPY POWER fabric in Peacock from HGTV.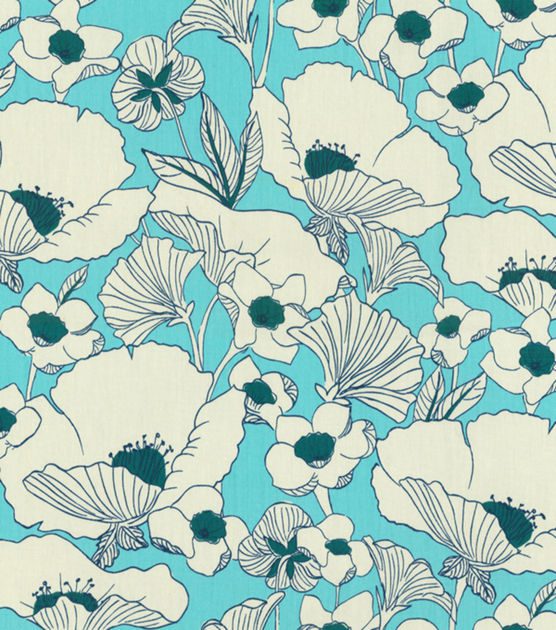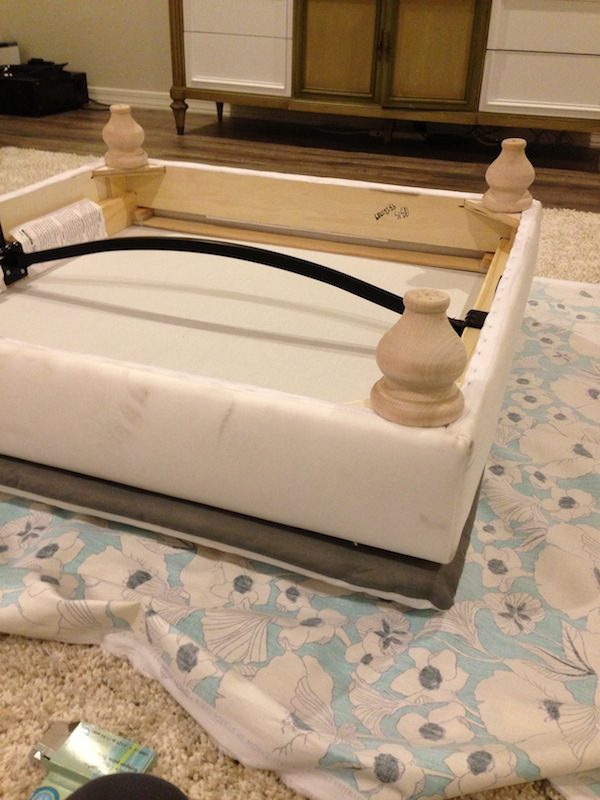 Recovering a piece like this is super easy!  Home dec fabric is wider than a quilting fabric so there was nothing to piece together.  I laid the fabric out, flipped the ottoman over, stretched and stapled the fabric to the under side of the ottoman…one side at a time.  Make sure you save the corners for the last step.  The corners can get a little tricky but if you take your time and carefully tuck and wrap the corners, your work with be AWESOME!!!!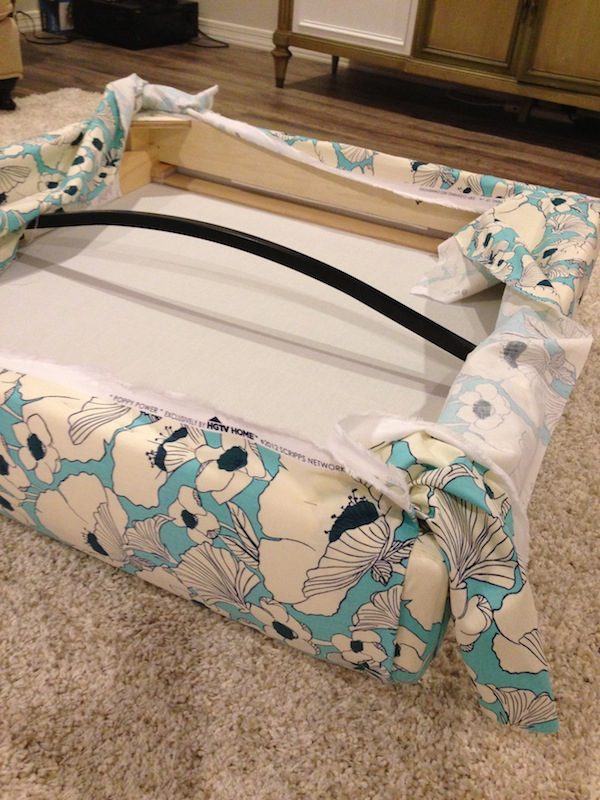 See how the corners are neatly pleated and tucked?  I also ended up painting the legs of the ottoman white.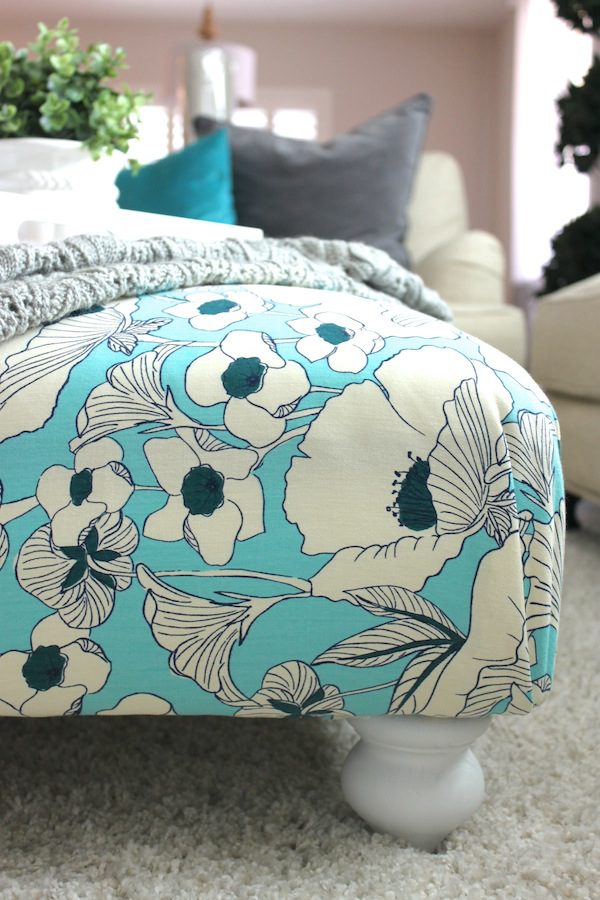 Well, here it is!  A perfectly priced project…total for this DIY?  Under $120.00…what? what?  Yep!  Cocktail ottomans this size typically run well over $400!!!!!