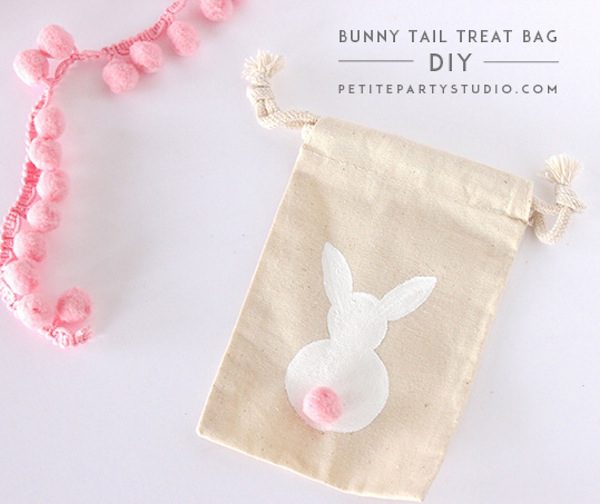 Hippity hop to it peeps!!  Easter is right around the corner and Spring is HERE!!  Need an idea for something hold a class treat? Favor Bag?  Teachers gift card holder?  We gotcha covered…we LOVE our sweet little muslin bags to put treats in and whats more darling that a pink bunny tail to take it to over the top cuteness!!  Here is what you need:
Pom poms or cut pom poms off of trim (its what I had on-hand)
craft paint / brush
craft glue or hot glue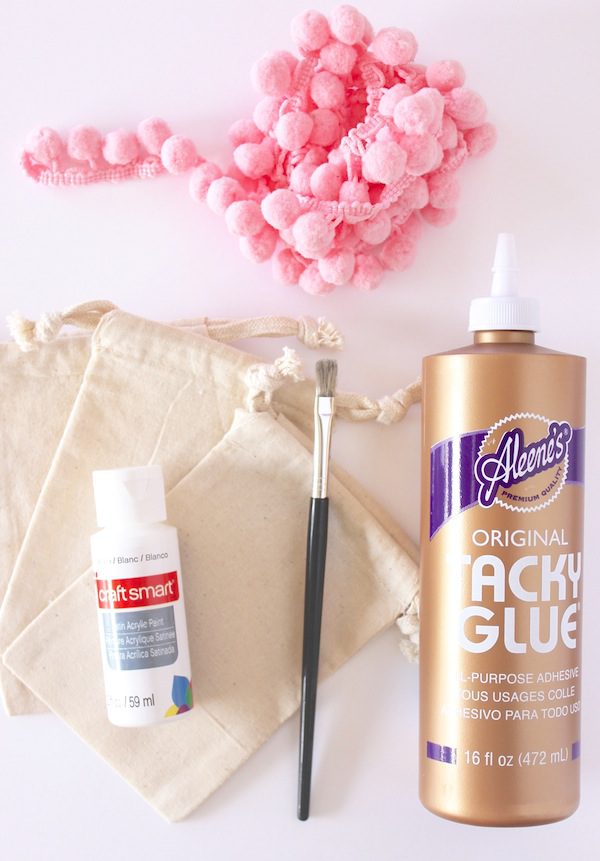 Free hand one larger circle for the body and a smaller circle for the head and 2 ears with a pencil onto the bag as a guide.  Next, carefully fill in your sketch with your craft paint.  Once the paint is dry, take your pom, a small dab of glue and whoop there it is!!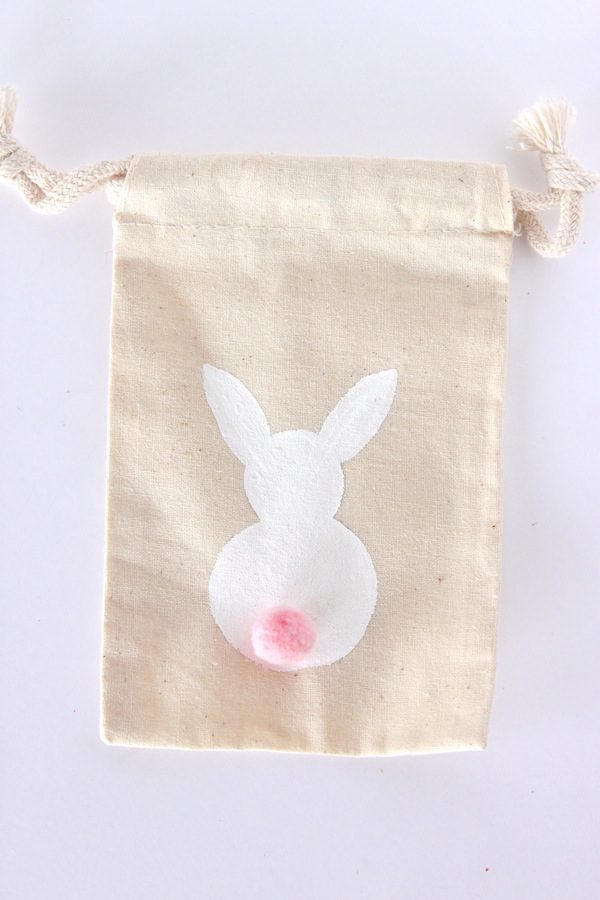 Purdy cute eh???  We think so!  You can also embellish it even more if you are feeling super fabulous!!  Once you are done decorating your bag…fill with treats!!