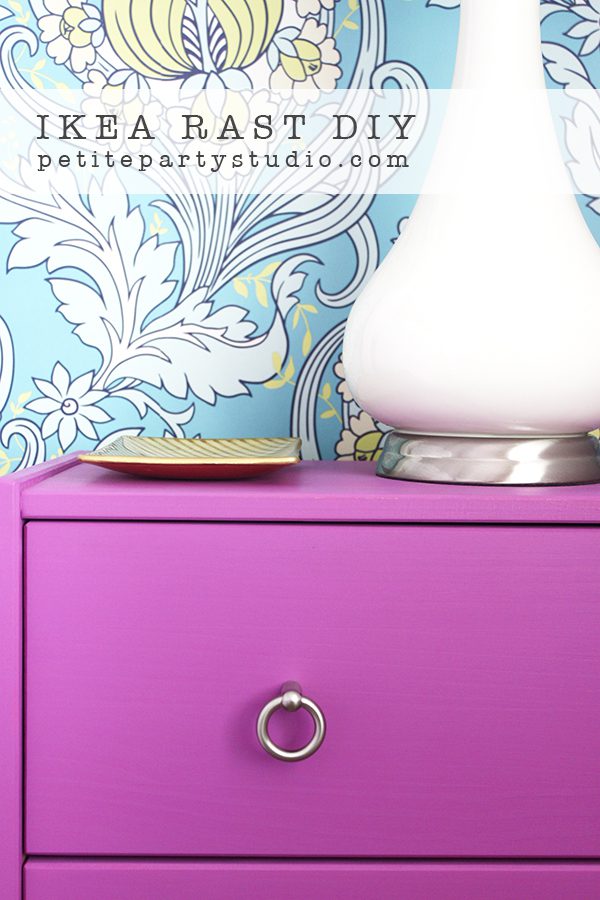 When I saw the release of 2014 Pantone Color of the Year…Radiant Orchid…I fell smitten for this full of life hue.  I just wasn't sure how I was going to use it.  So when it came time to dress up my master bedroom…I had the perfect place to incorporate it.  I purchased these Pinterest popular nightstands from IKEA, have you seen them?  The RAST, and for $34.99 EACH???  Ok!!
So I took this…this…AND this…and my very own IKEA Rast Nightstand DIY came to life!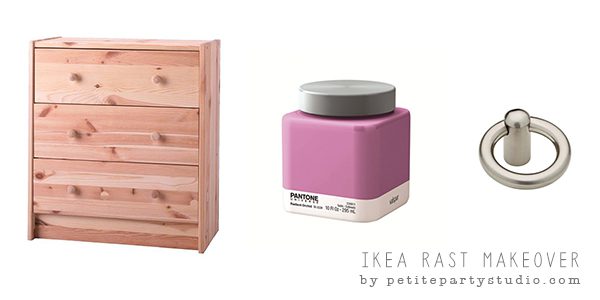 1. Rast Chest     2. Pantone Paint Radiant Orchid     3. Drawer Pulls
and got THIS!!!!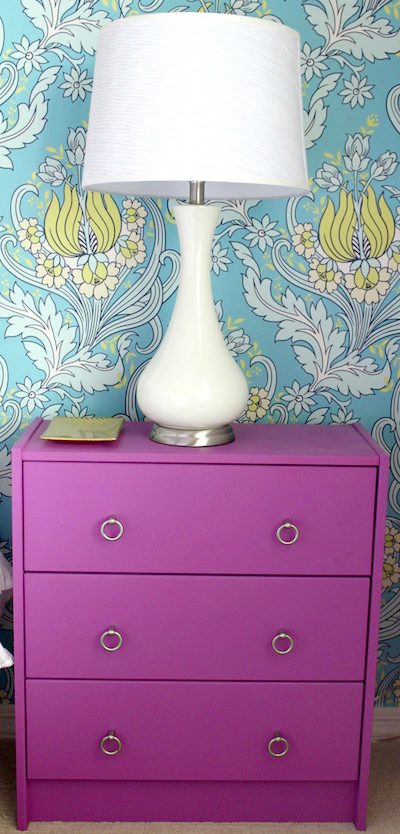 and to make it a little more fab…I added this…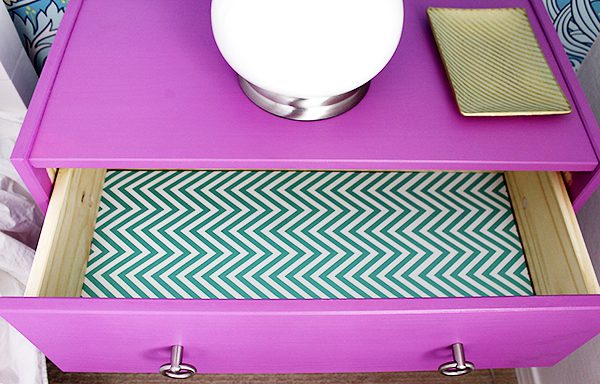 YUP!!!  Chevron paper drawer liner I found on clearance at Bed Bath & Beyond…SCORE!!  So…with a little paint, hardware and drawer liners…take your nightstand from EH to AHHHHH!!!!!  There are many tutorials all over Pinterest to dress up these inexpensive IKEA Rast chests.  The possibilities are endless, paint, paper, hardware?  Your choice!!