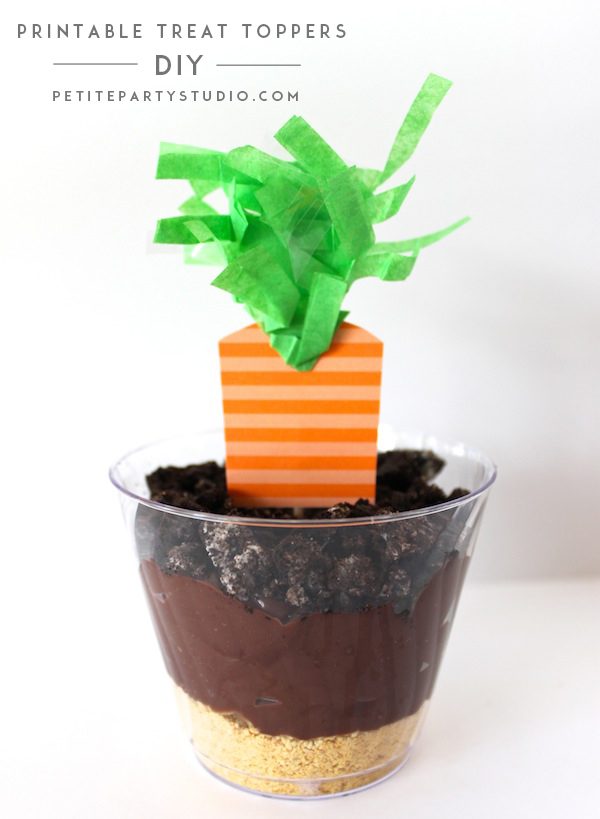 Oh yes!!  We are at it again! Here is a GREAT way to top those treats for Easter or Spring!!  Best part???  Another FREE printable for you and the DIY for these Printable Carrot Cupcake Toppers
To make the treats, we took clear cups and layered graham cracker crumbs, pudding and crushed oreos…quick, easy AND YUMMY!!
For the toppers…use this FREE printable file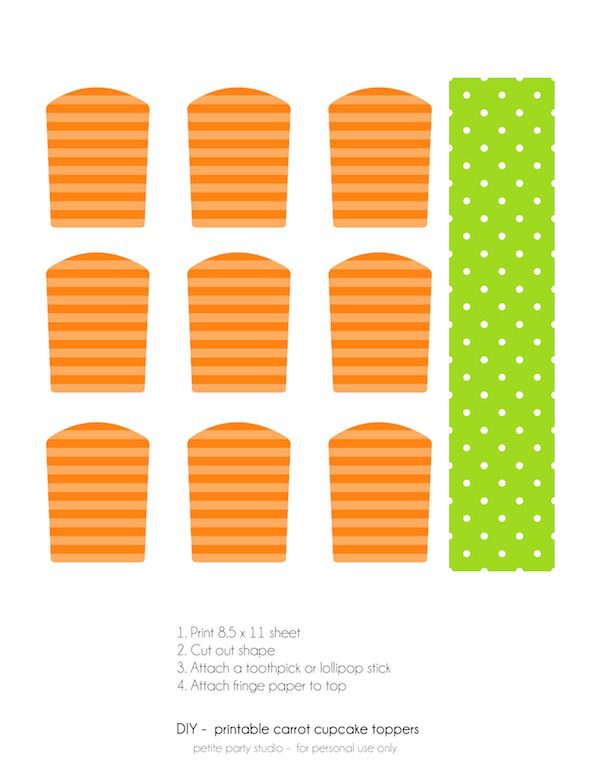 Simply cut out, attach to a toothpick or lollipop stick and top with either a snip of tissue fringe or use the included paper and cut fringes into it.