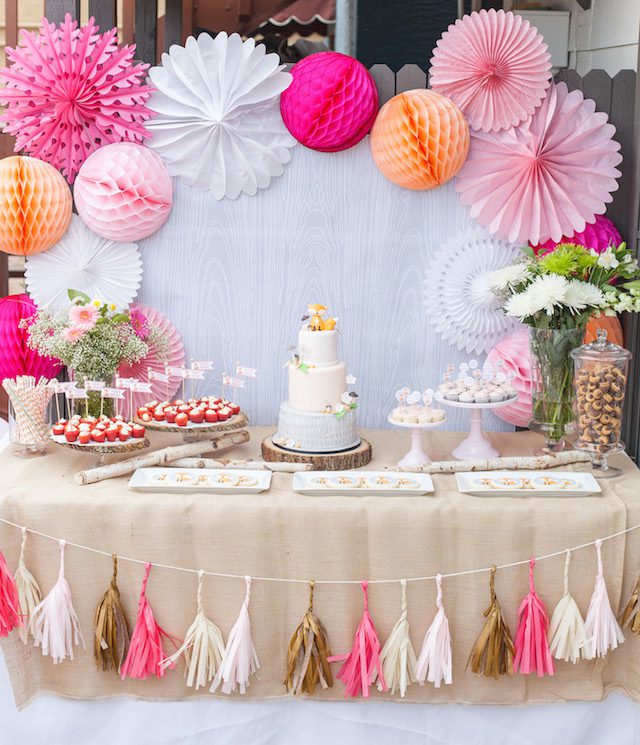 When we found out that Shannon was having a sweet baby girl we were THRILLED!!  Finally a girl being added to our boy crew!  Shannon already had two boys, so a surprise little mama was the perfect blessing.  We sat down and talked colors and themes and since fox themes are hot, hot, hot and Shannon is quite the hot mama…Foxy Baby, Foxy Mama, was a perfect fit!  Shannon loves various shades of pink, corals and is smitten for gold, so the colors were all set.  Her only request for the shower was that we had cheesecake stuffed strawberries…and mexican food!!  We hosted the shower on the back patio at SoCal Fish Taco Company, it was the perfect setting for an afternoon baby shower.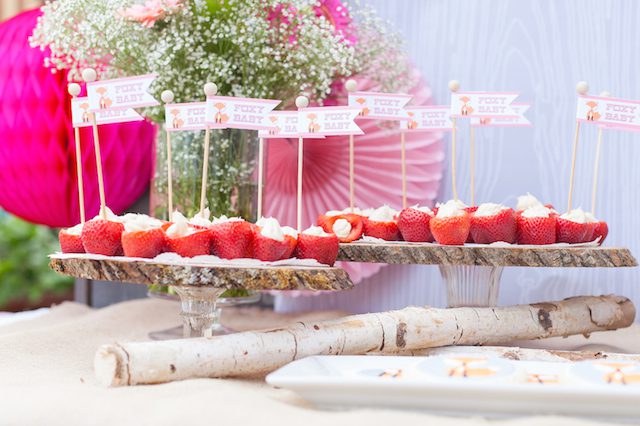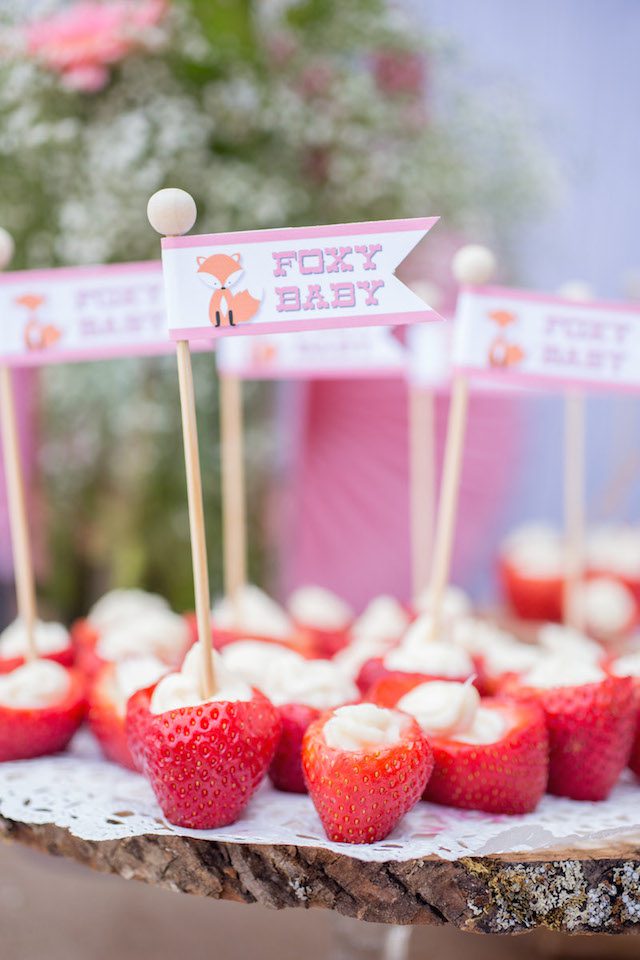 Look at this cake!!!  We sent a picture of the graphics to our favorite sweets girls at Inspired Sugar and look at the cake, cookies & cupcakes they made!!  Their talent is unreal!!!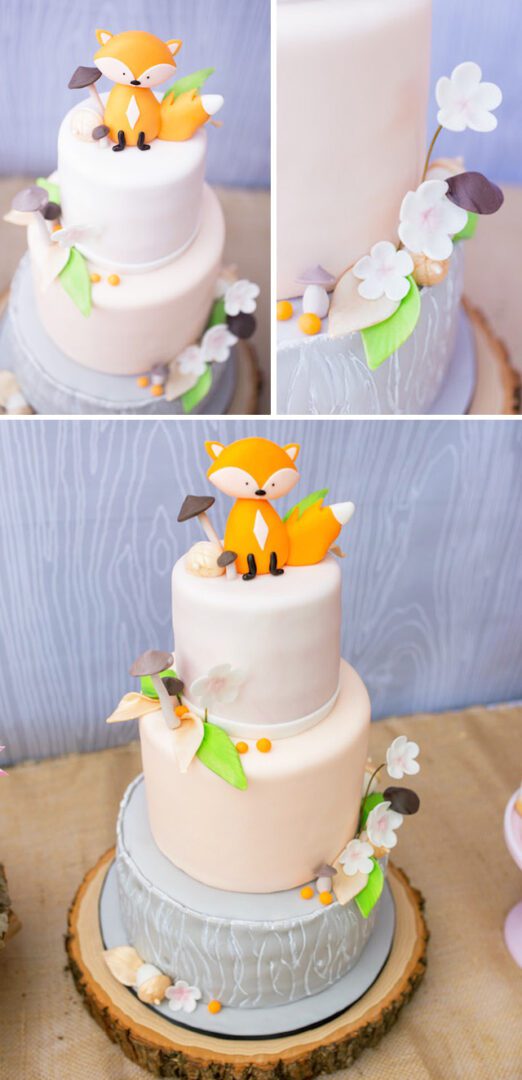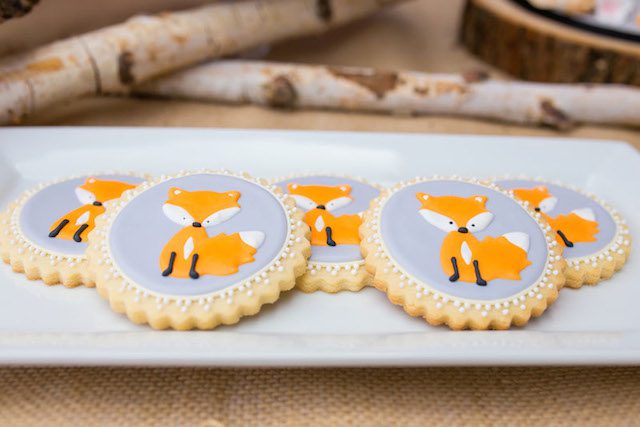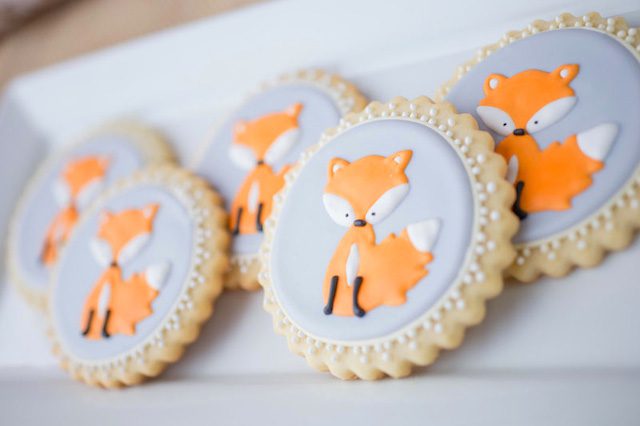 Mini cupcakes called for mini cupcake toppers…we used mini dots from the Foxy Baby Printable Collection and attached them to toothpicks, cute huh!?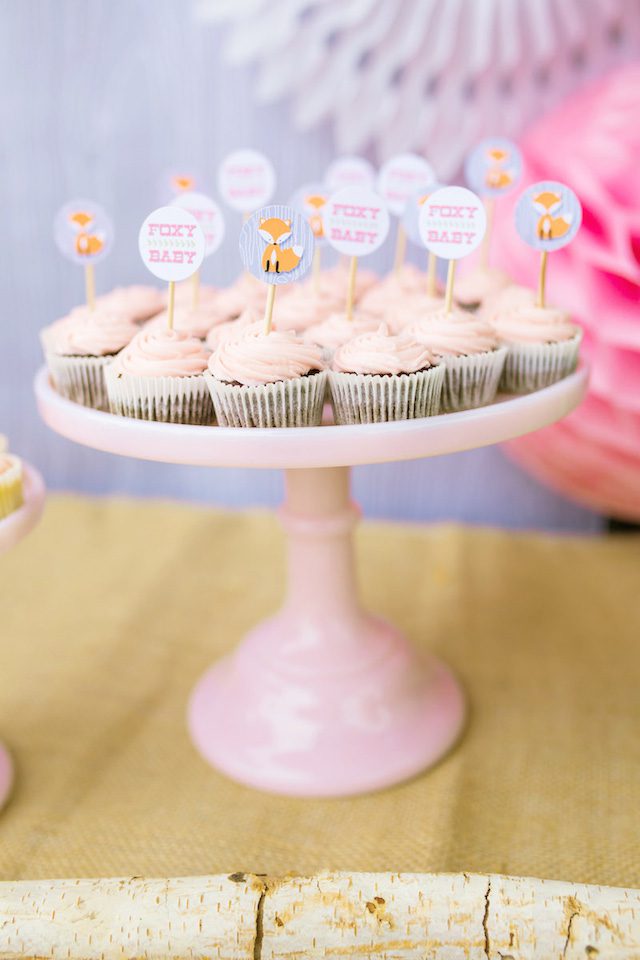 These acorn cookies were so simple to make and were the perfect touch for the theme.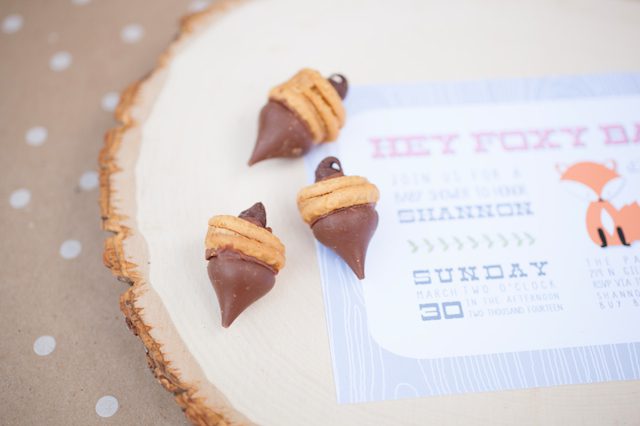 Guests were invited to "STAY FOXY" at the beauty bar to pick out their choice of nail polish, lip gloss, nail files, and gum.  All of their little treasures fit perfectly into our muslin bags that we added iron graphics to.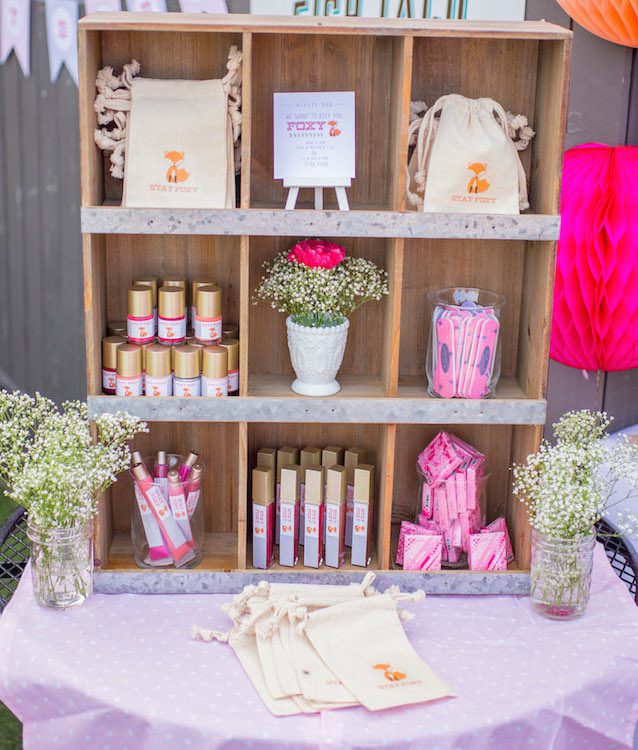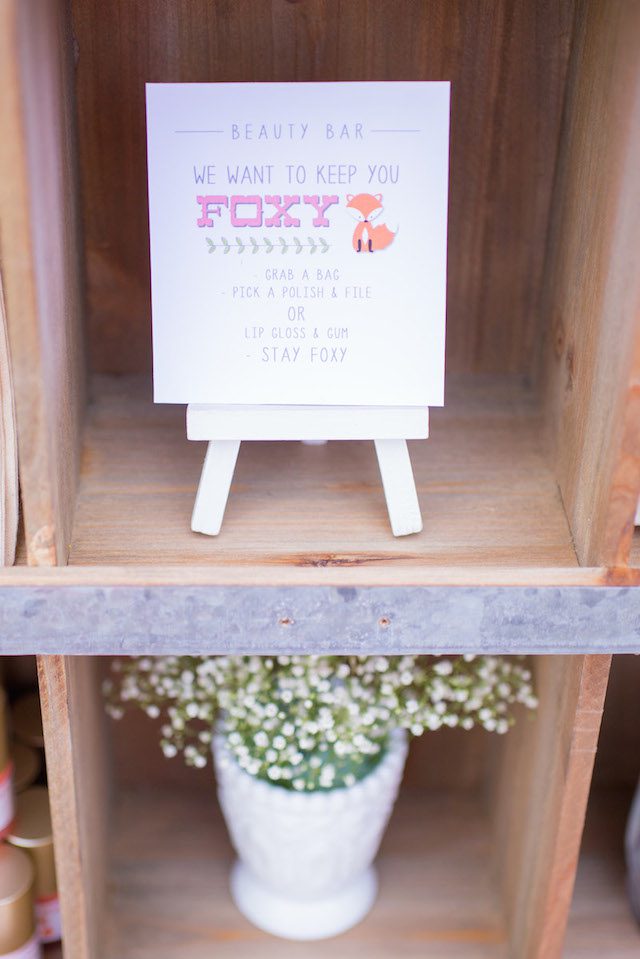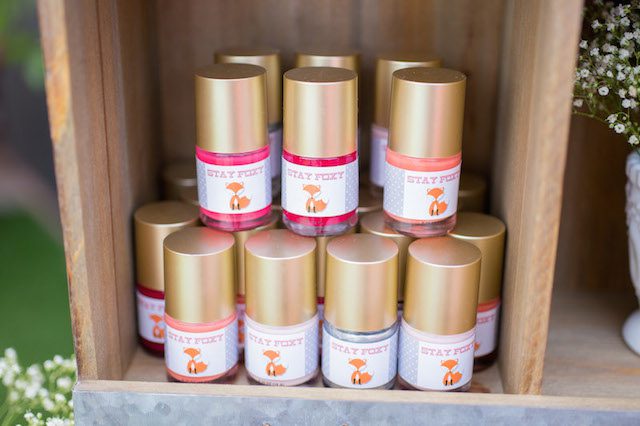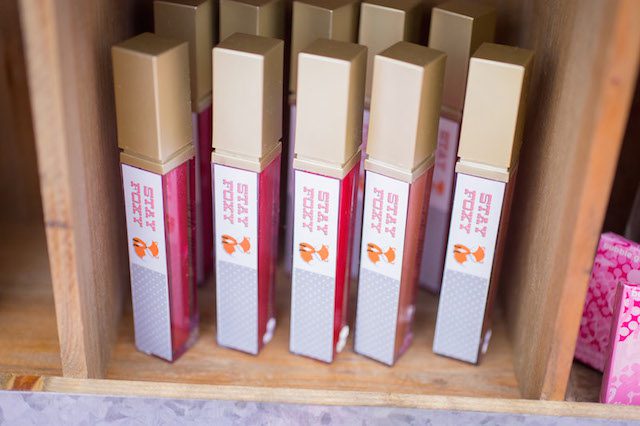 These DARLING mini milk glass vases were purchased at the Dollar Tree!!  We added some flowers, baby's breath and fox printable cut outs to use as decor for the tables.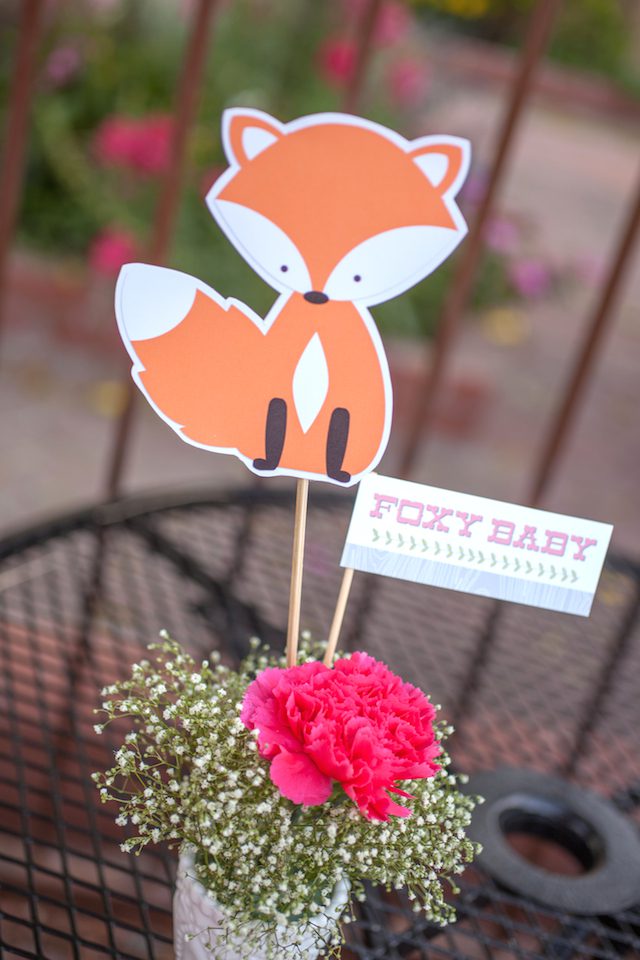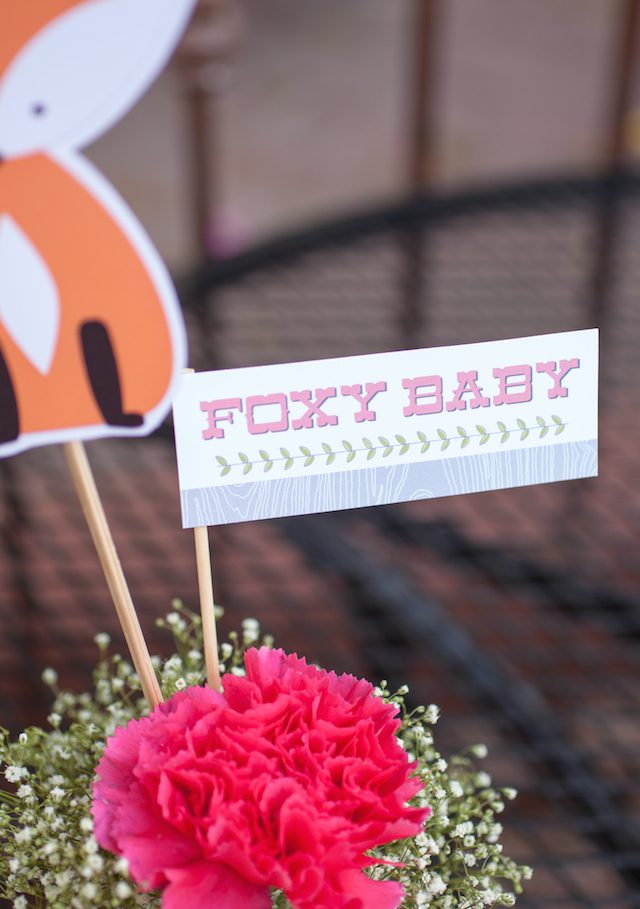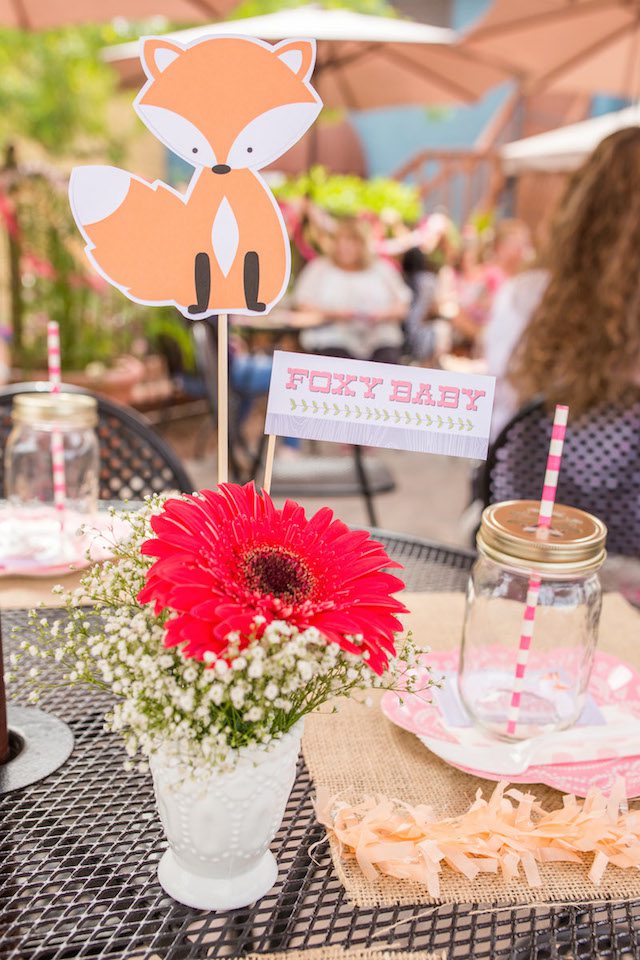 Look at Shannon…she is glowing!!  I told you she was a FOXY MAMA!!
All of this tissue decor can be found in store and on-line.  The invite can be found HERE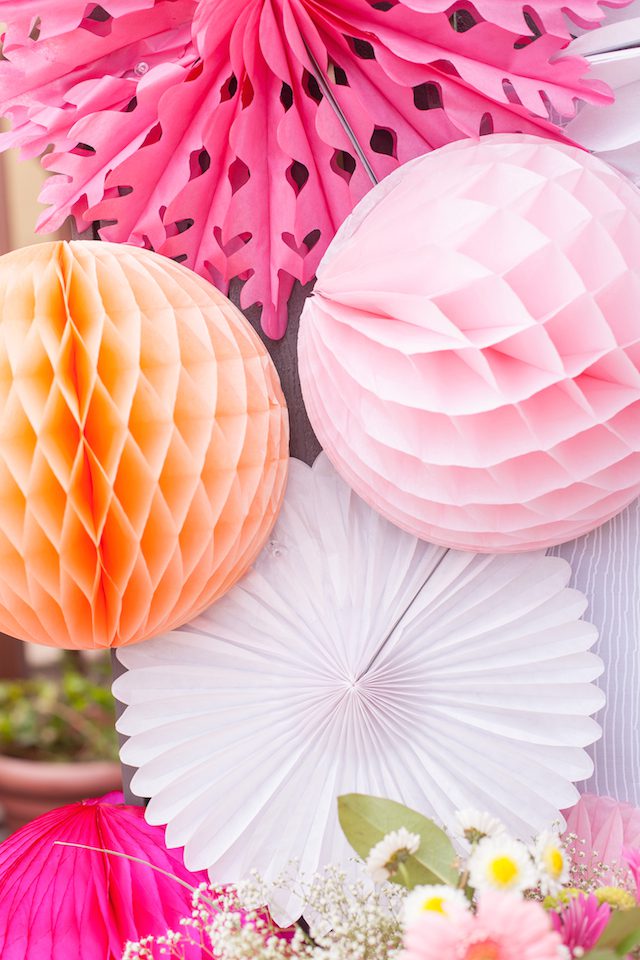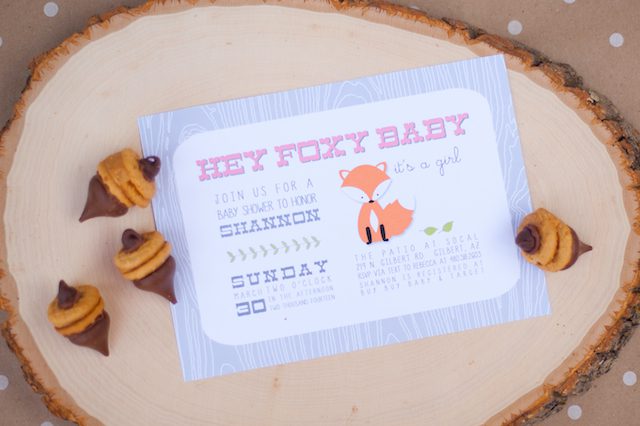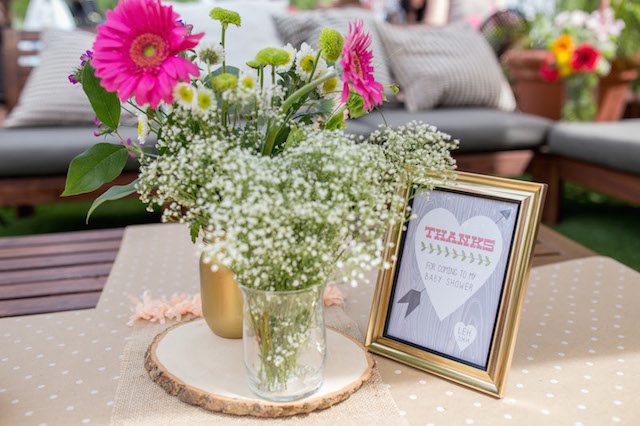 Thanks for stopping by to take a peek!  Next week we will be sharing some DIY project from the shower!  See you soon!!