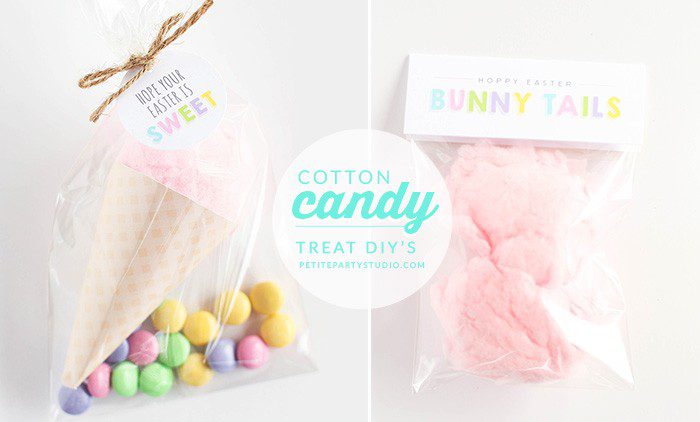 We love to design and we love to share so here we put together 2 Easter Treat Ideas and FREE Printables for you to re-create at home!!  First up…BUNNY TAILS!!  This is as easy as it gets!!
What you need:
Cello Bags
FREE Printables
Cotton Candy
Start by pulling a few clusters of cotton candy to place into your cello bags as the "BUNNY TAILS".  Next, fold the cello bag over and top with the FREE printable bag topper, and secure with a staple.  That's it!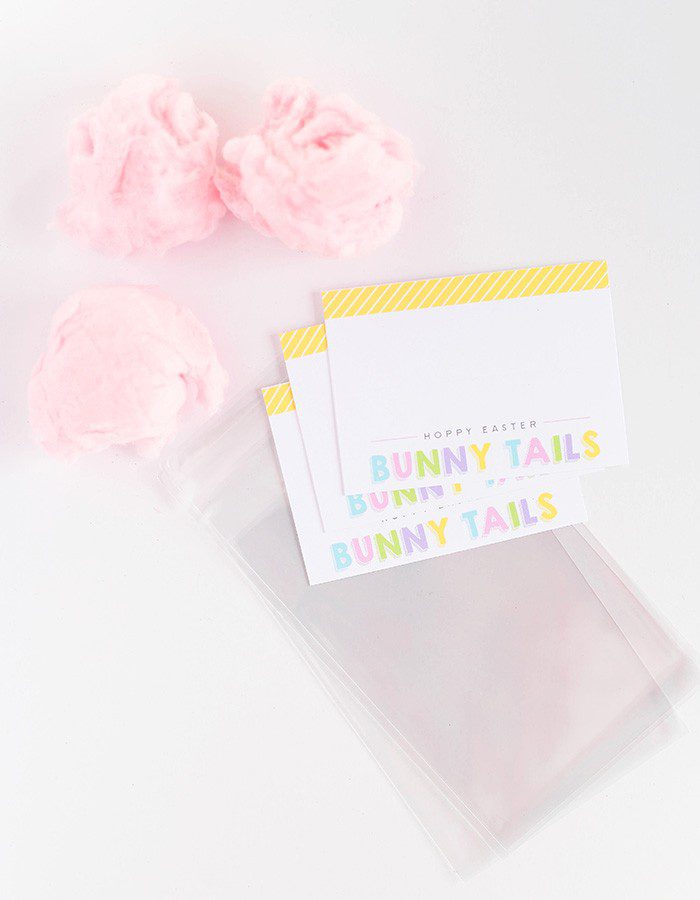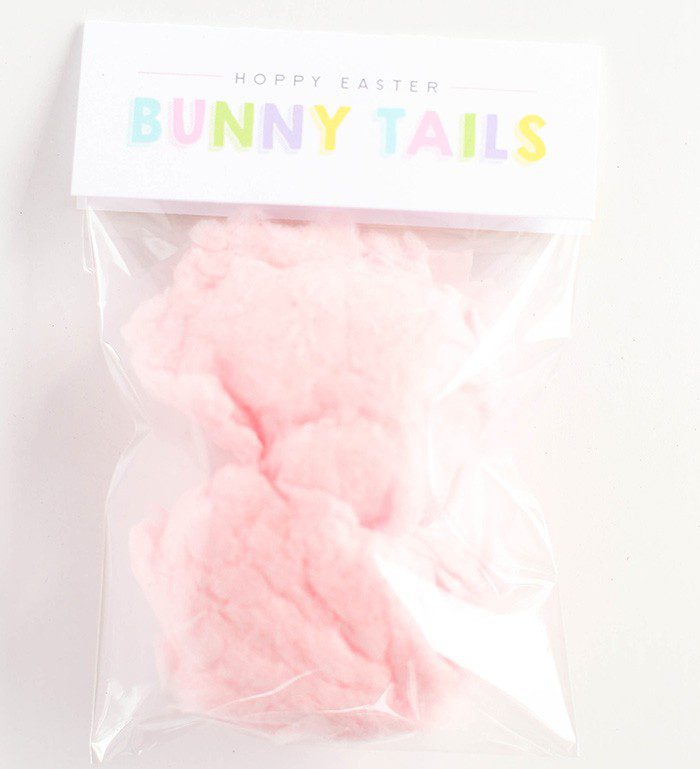 Moving on to the next treat, we made Cotton Candy Easter Cones using the same cotton candy treat, printable tags and cones!!  The only other items you will need for this DIY is some twine of your choice, and some candy to add to the bag.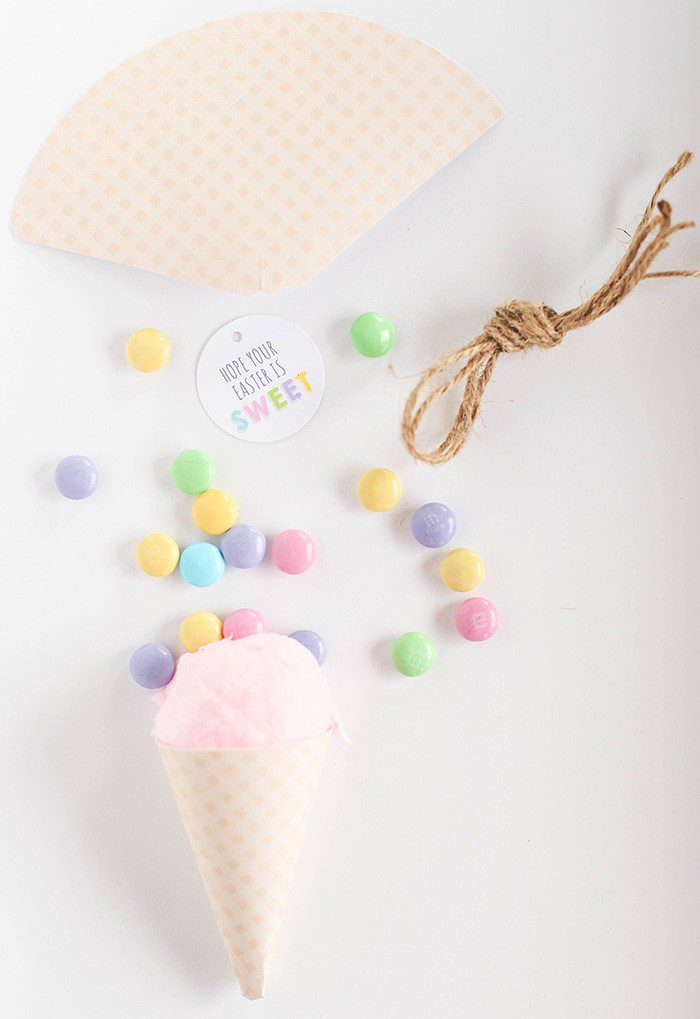 Cut out the printable cones…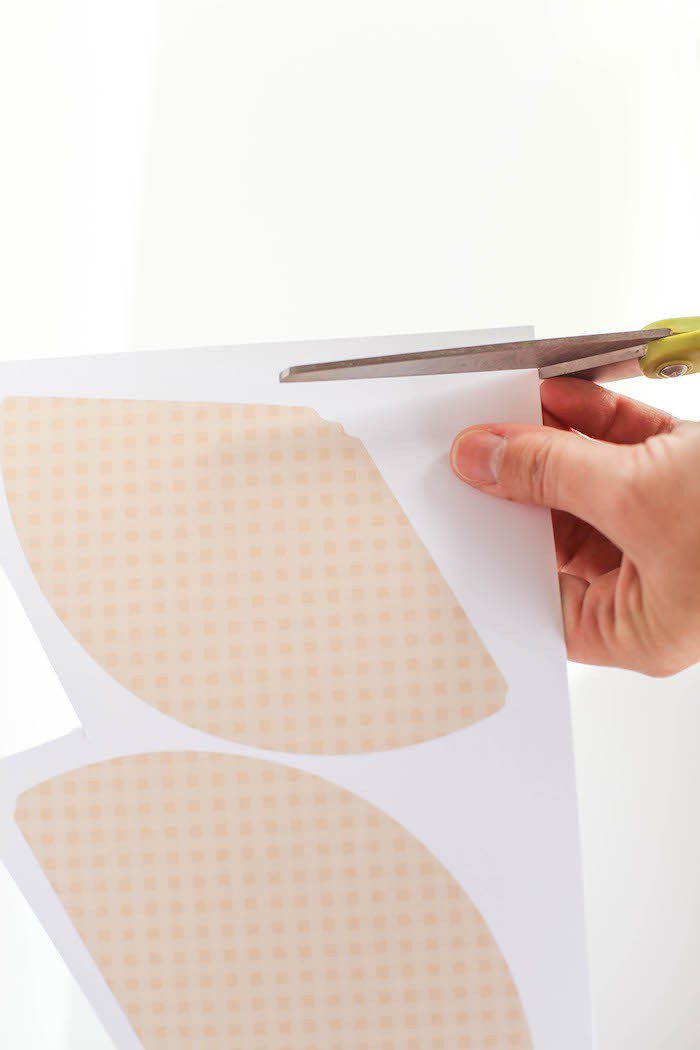 Wrap the printable cone and secure with a dot of hot glue.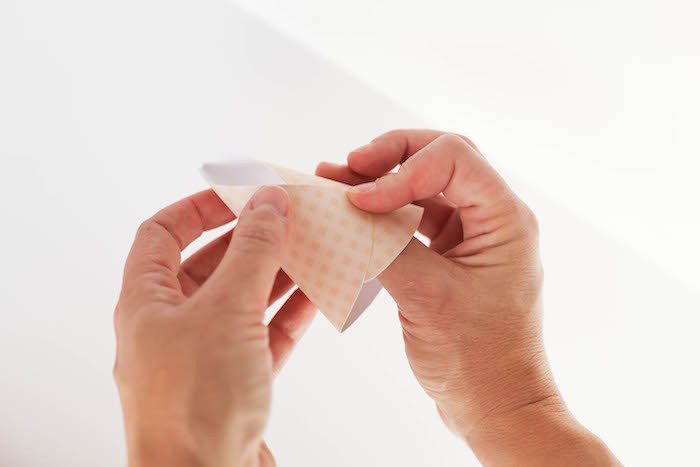 Next, place a tuft of cotton candy in your assembled cone, and place into a cello bag with some additional candy, then tie it all up with some twine and a cute tag!!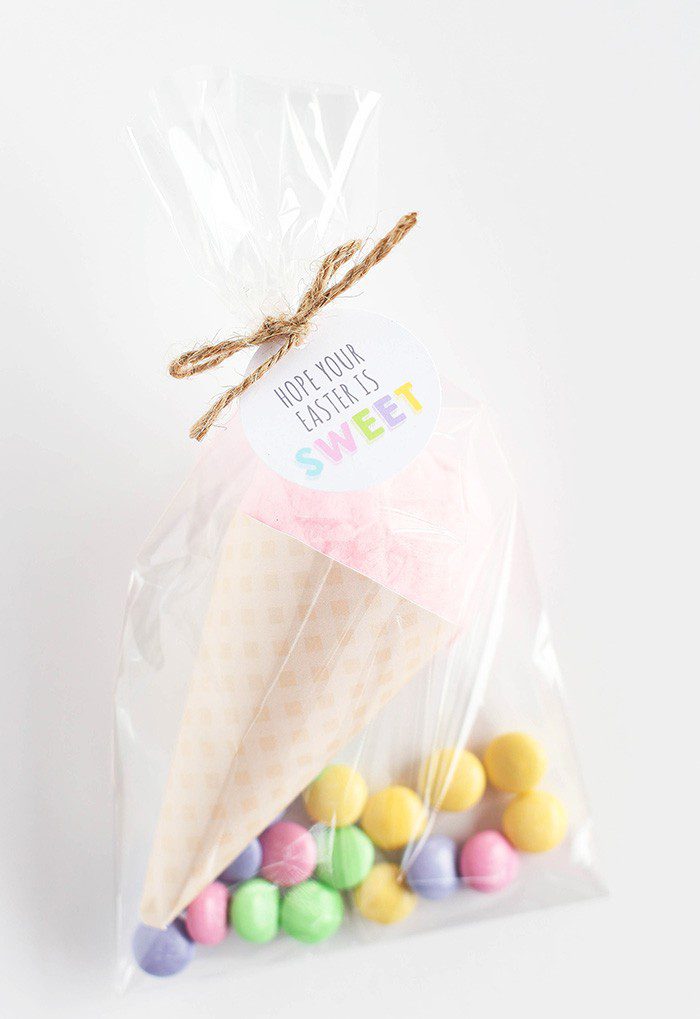 Download the FREE Printables HERE