Let's have some fun with a little throwback Thursday and take a look at a party we styled for Target on behalf on Project Nursery last summer.  This Teenage Mutant Ninja Turtle Birthday party was so much fun to style!  We love the fact that our boys are big fans of TMNT…it bring us back to when these green guys were popular when we were younger.  Its is fun to see trends circle around now that we have kiddos of our own.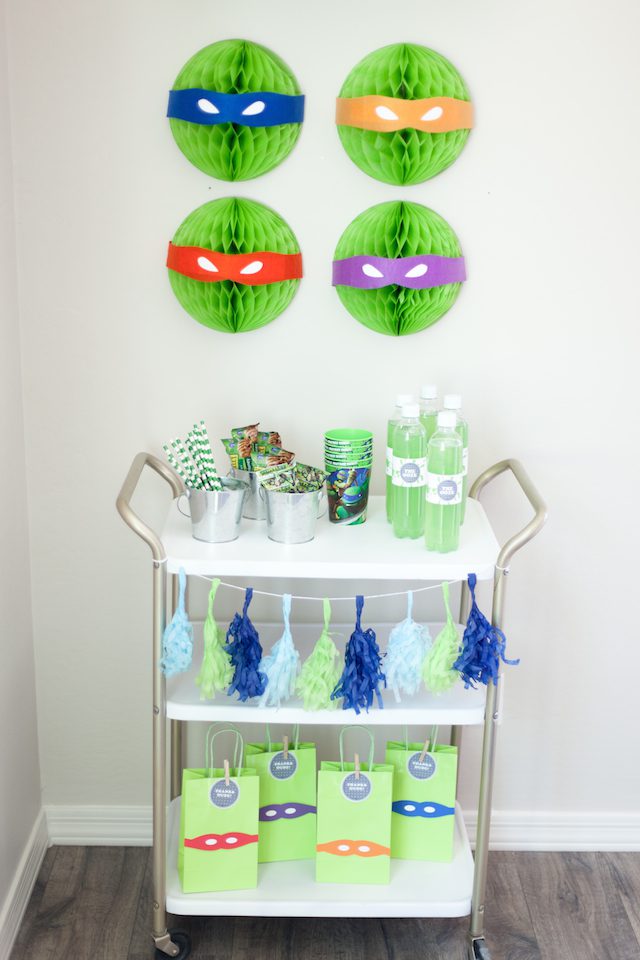 We especially love the TMNT brand because it is one of the first times that my some has ever connected with any make-believe play…read more about that here.
We set us a BYOP (build your own pizza) Bar for the littles….this was such a hit!!  They loved making their own edible creations, and lemme tell ya'…when they make it, they eat it!!!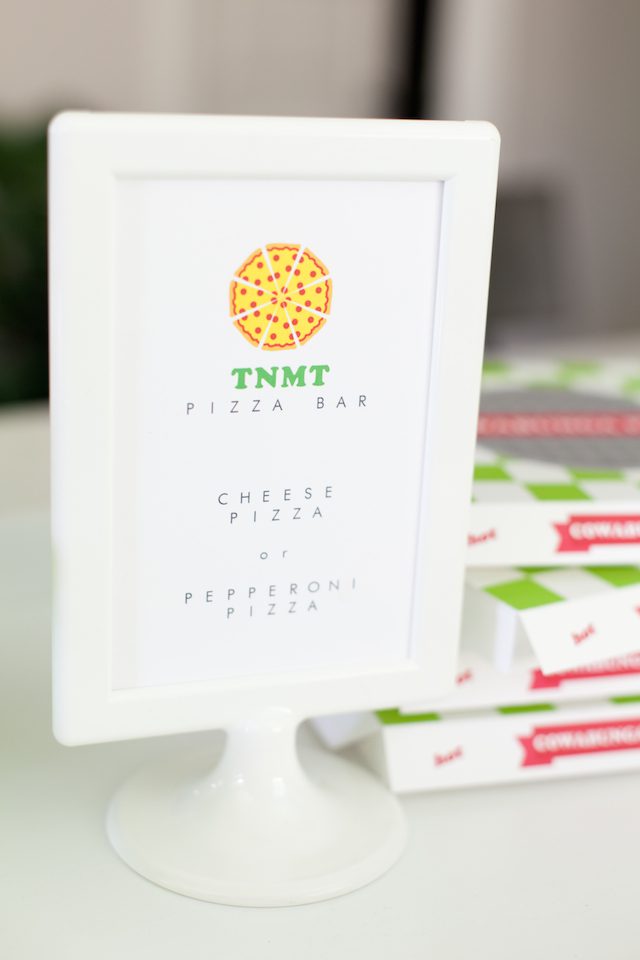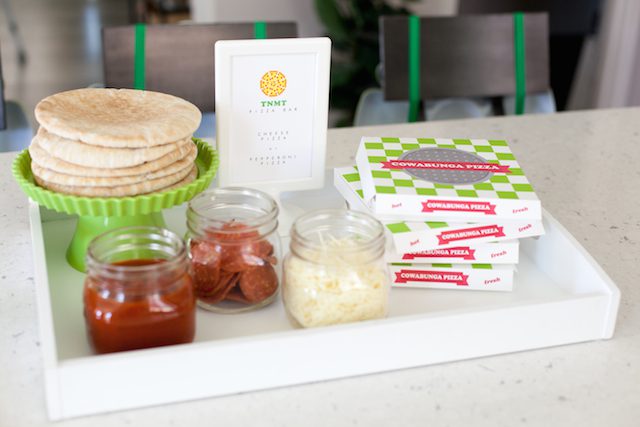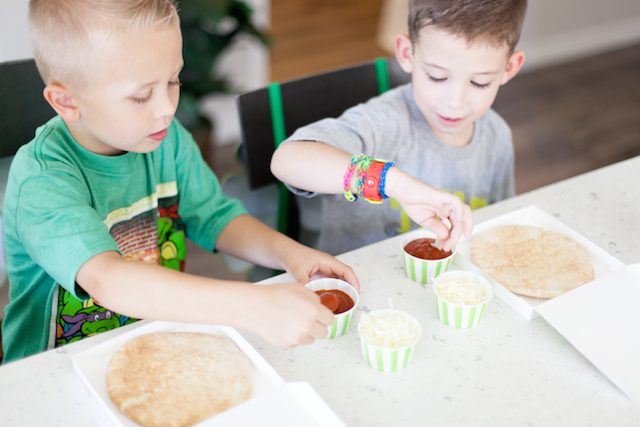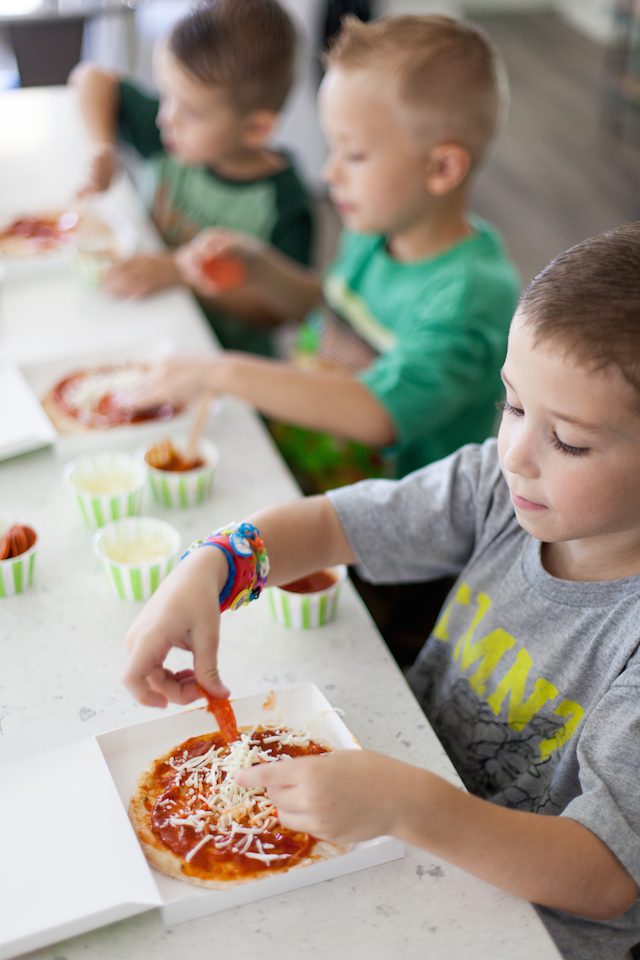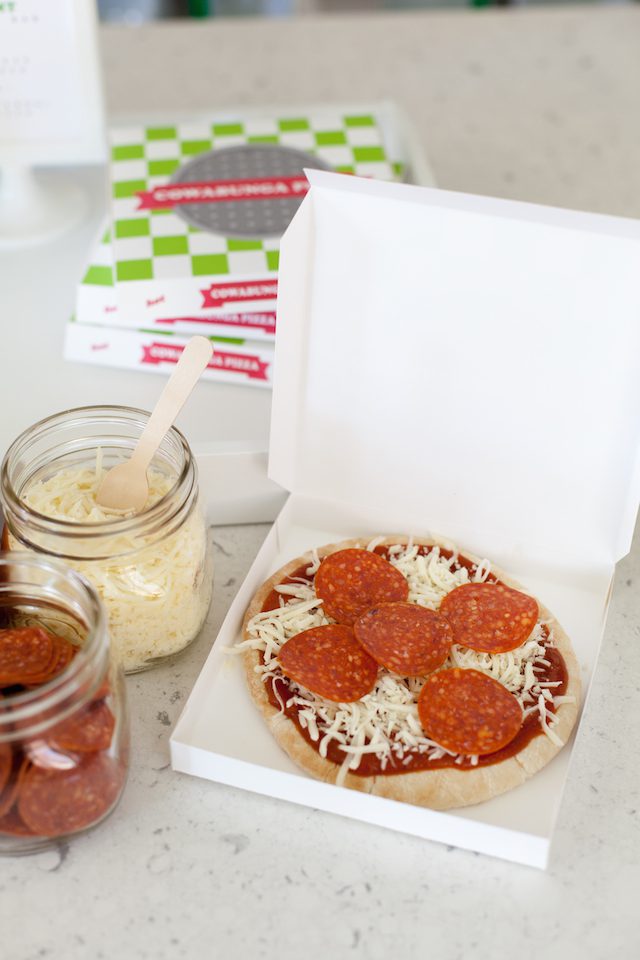 Next, we set up my bar cart with some drinks and a goodie bag station.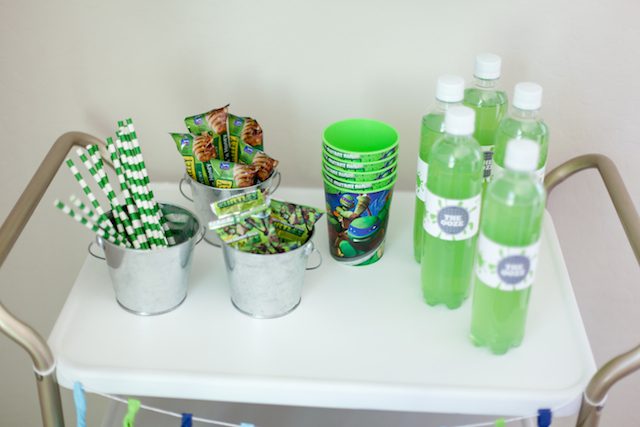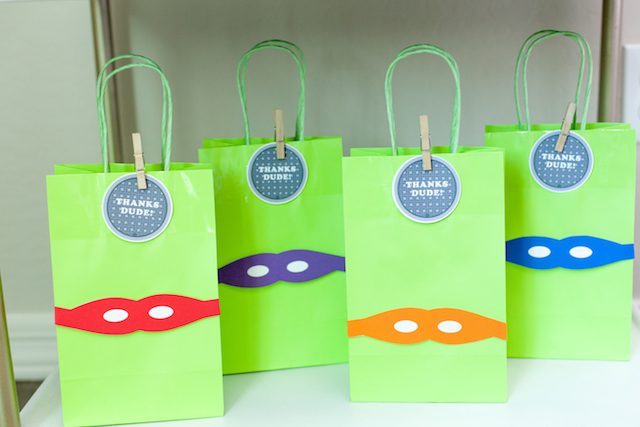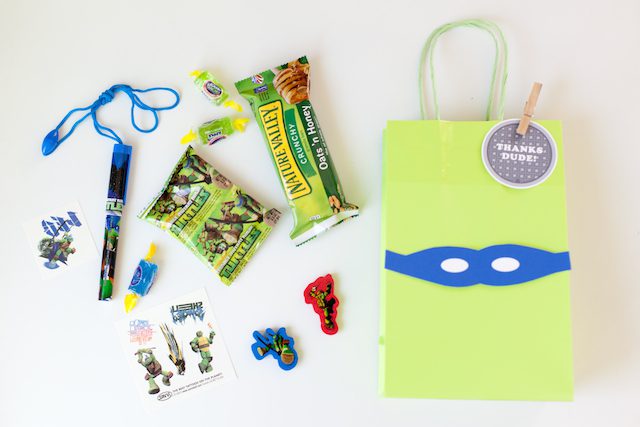 Then it was all about the play!  We had t-shirts, masks, tattoos and DIY turtle shells for all of the boys to get the cowabunga on!!!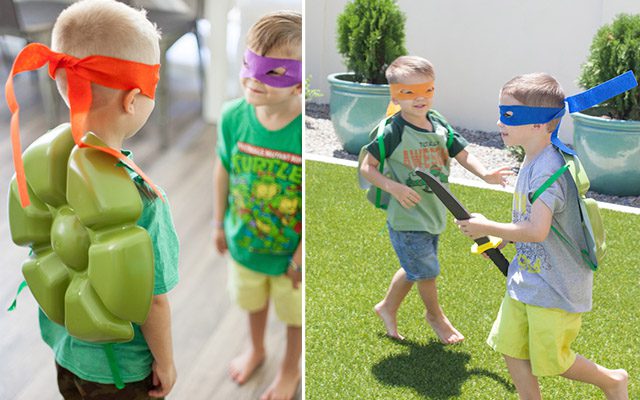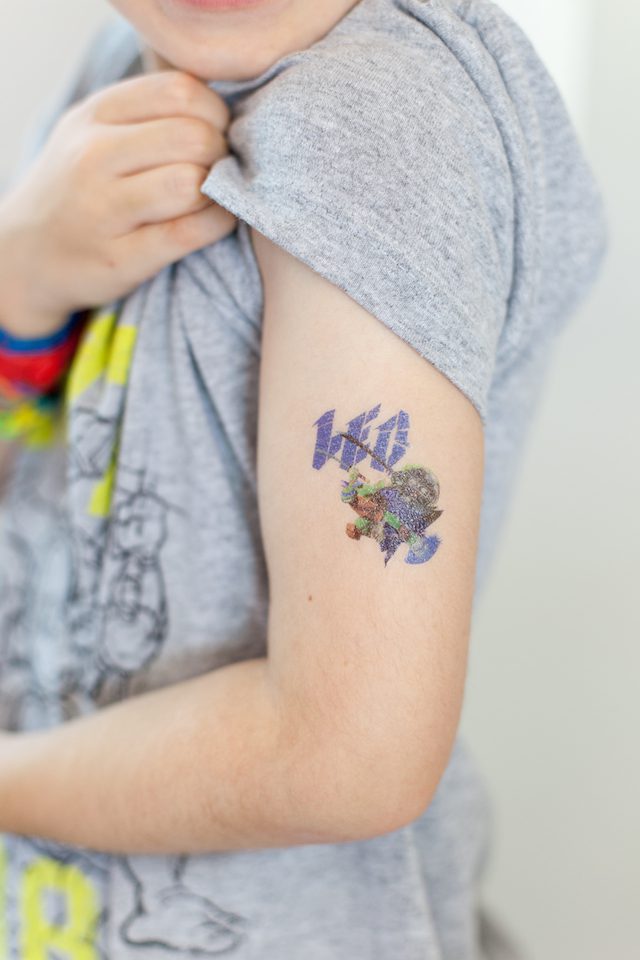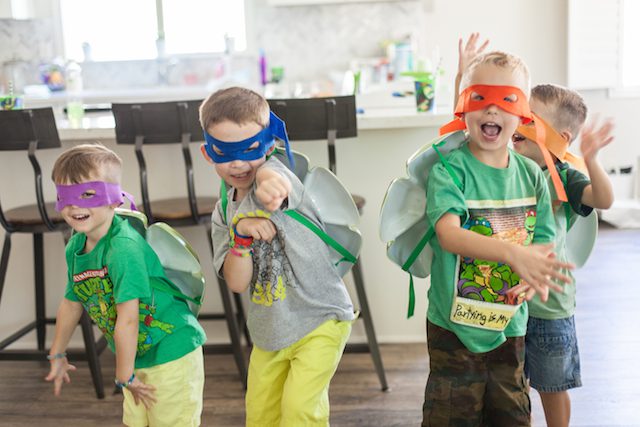 We took on the DIY for the turtle shells by using veggie trays from the dollar store, spray paint and ribbon.  This way were able to provide some dress up items for all of the guests.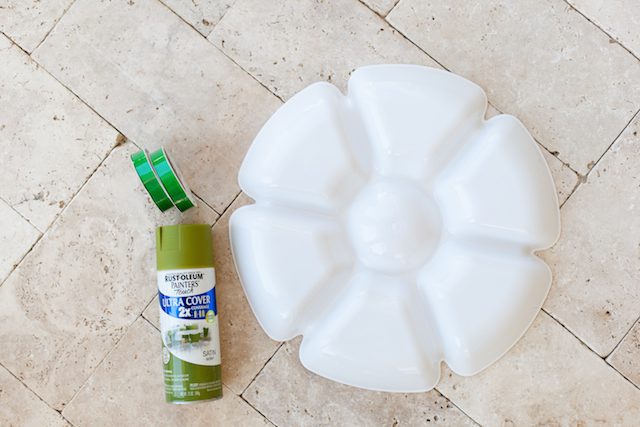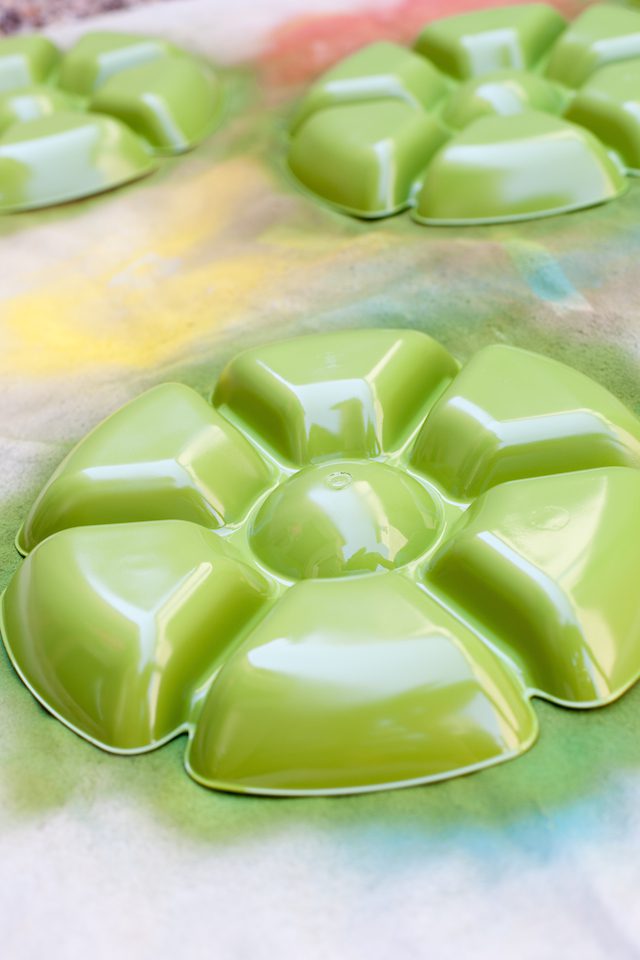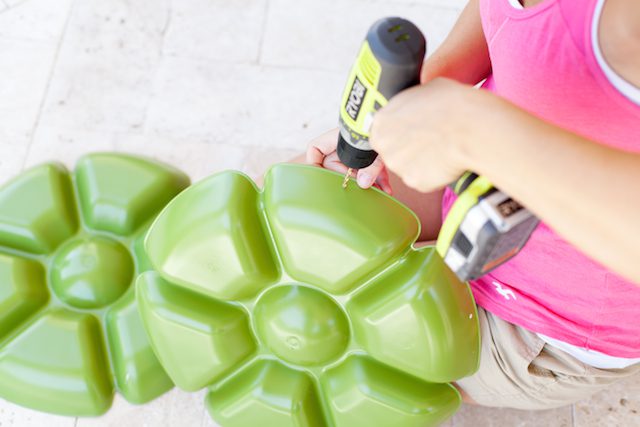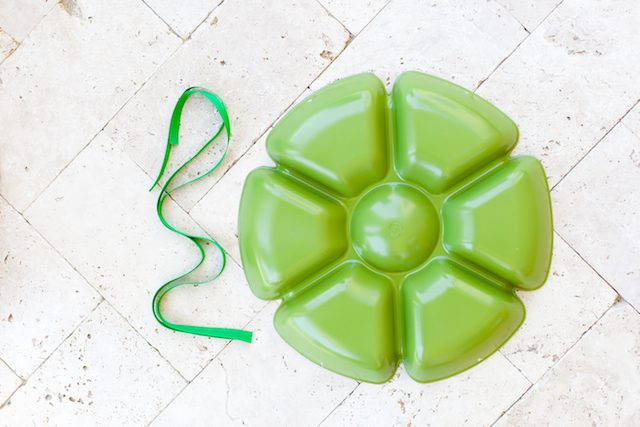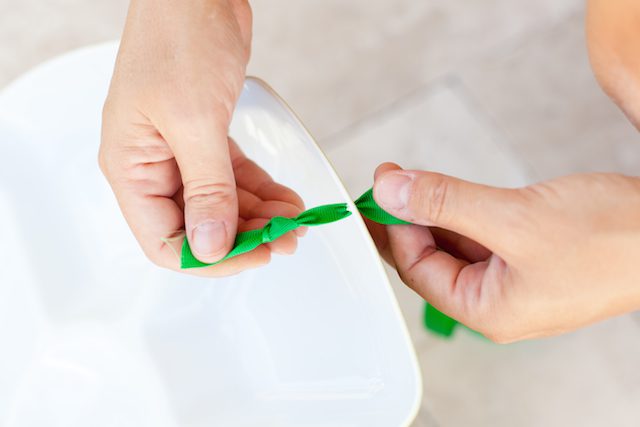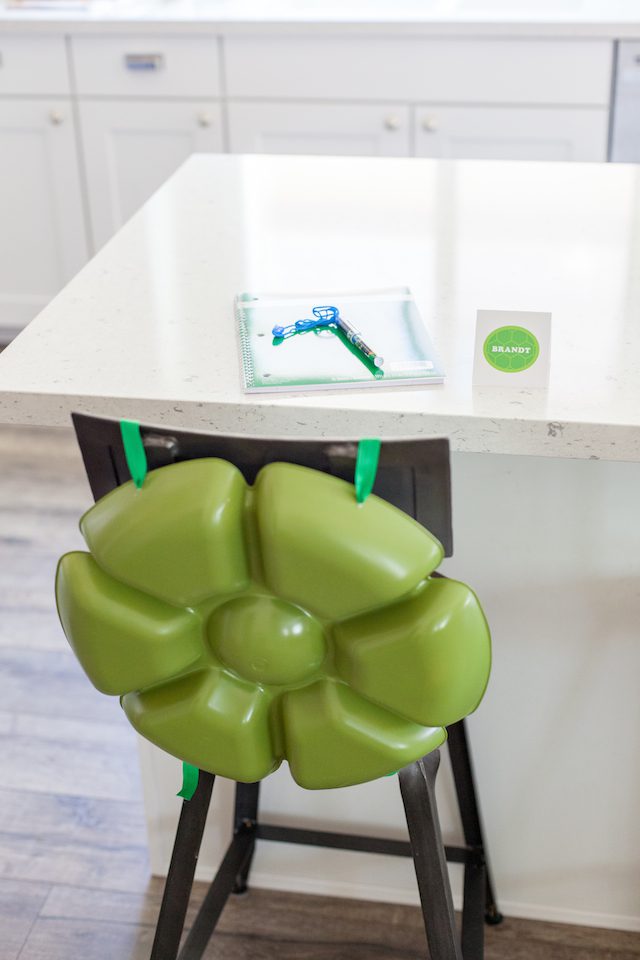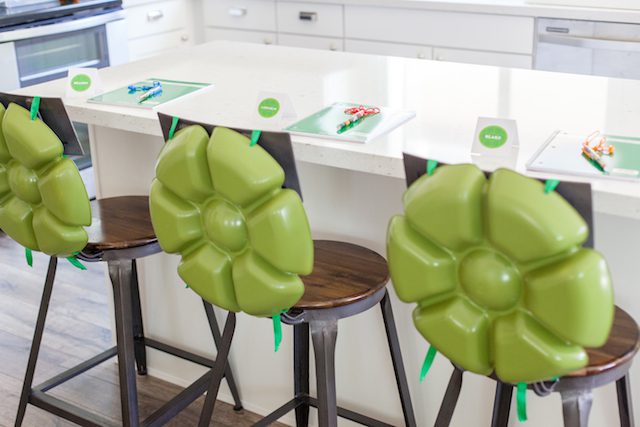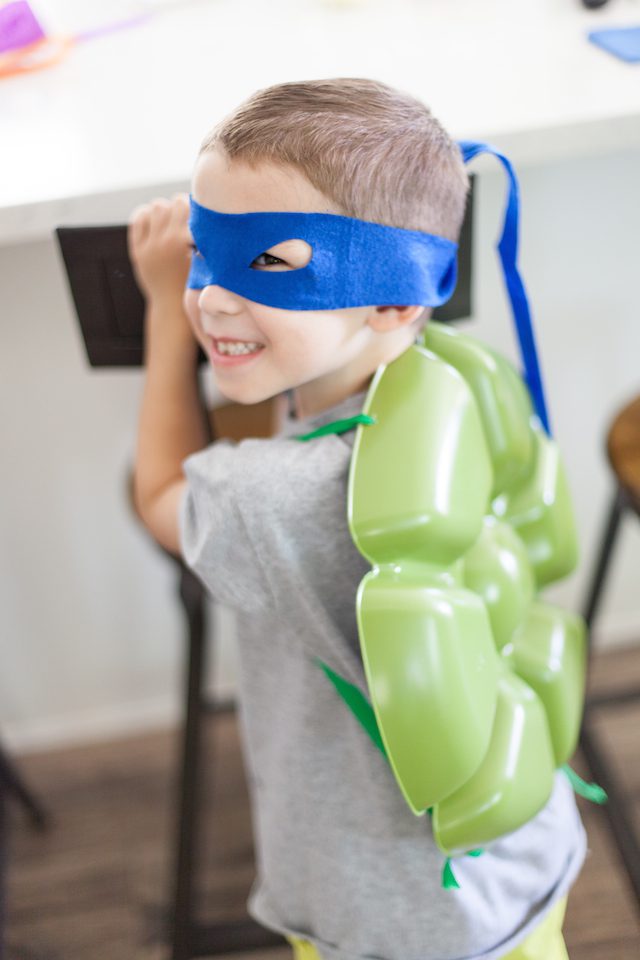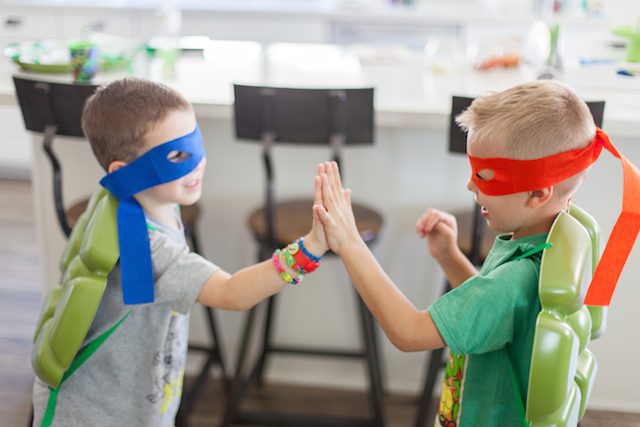 This party packed a lot of punch for little pennies!!  We focused around play time and and pizza bar and the kids never missed the sweets!!  Our boys loved the Teenage Mutant Ninja Turtle Party