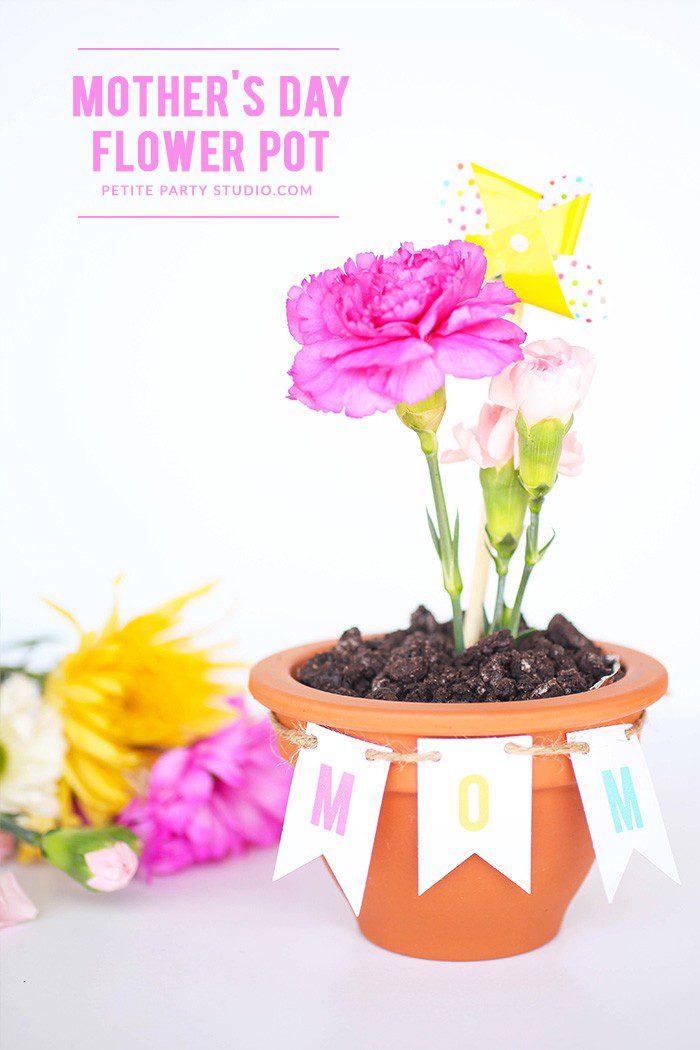 In need of a last minute treat idea to serve up this Mother's Day?  We have the most adorable idea!! We want to give a shout out to my mom in honor of Mother's Day!!!  When I was little, I remember her making these darling little flower pot treats for birthday parties and simply adored them.  We thought with some added themed printables, they would make the perfect treat to make for your Mother's Day dessert.  They are individual servings so it would be fun to personalize one for each guest with a name tag.  Here is what you will need:
-Small terra cotta pots
–printable letters (available at the end of this post we used a flag punch…)
-string or twine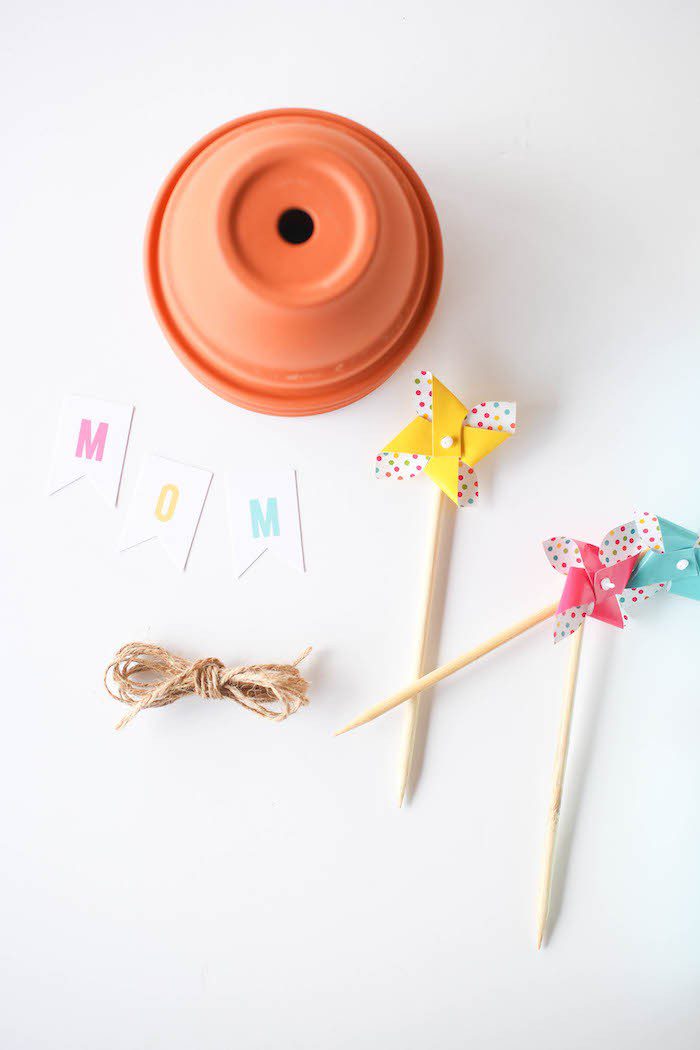 -ice cream
-fresh flowers
-oreo cookies
-tin foil
-straws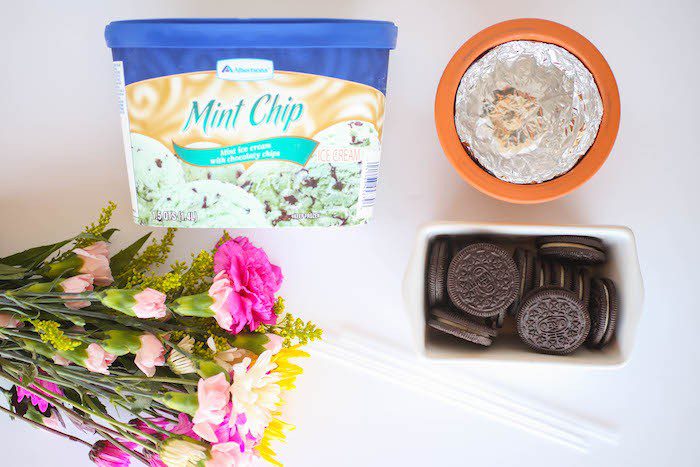 Line the terra cotta pots with tin foil and fill with ice cream.  Crush up some oreos for the "dirt" and set aside.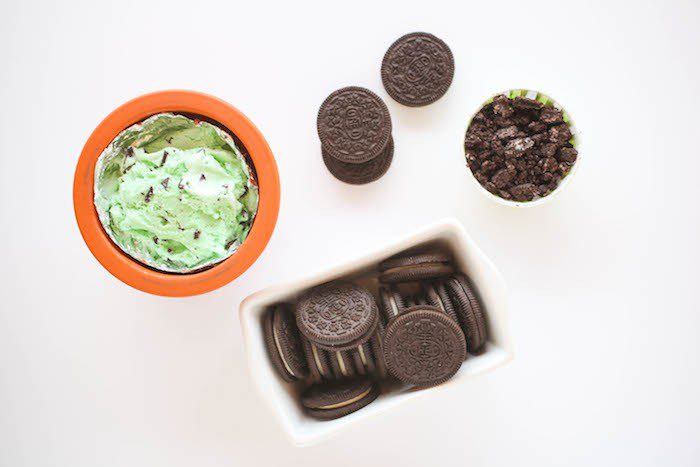 Cut the straws to be just a little higher than the level of the ice cream.  Then countersink them into the center of the filled pots.  Trim the flower stems to the desired length and place them into the straws.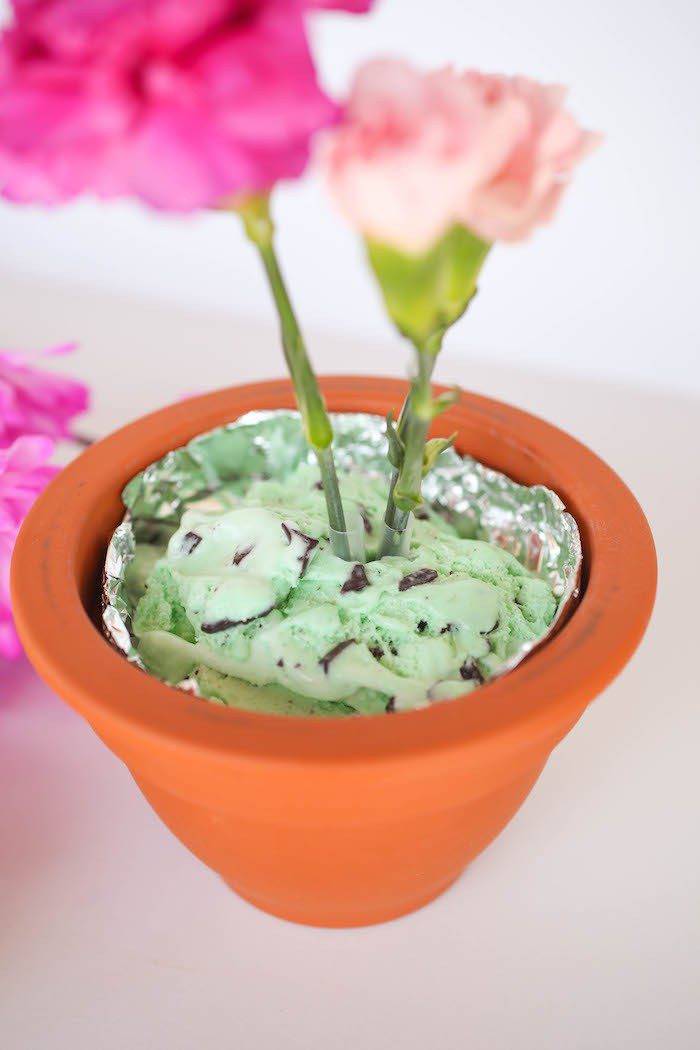 Take your Oreo Cookie crumbs and pour around the flowers making sure to cover the top of the ice cream.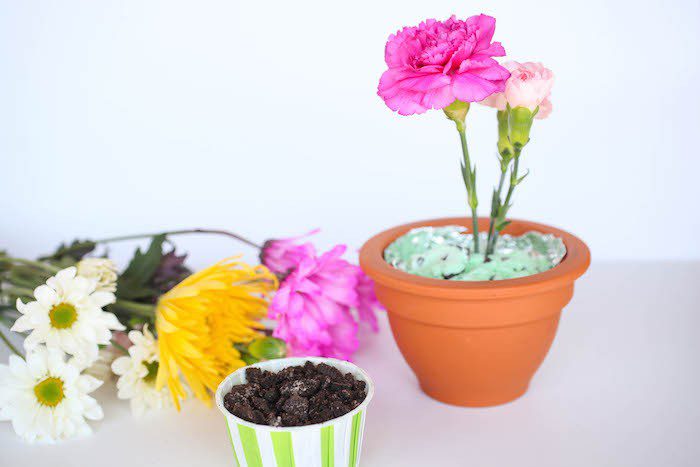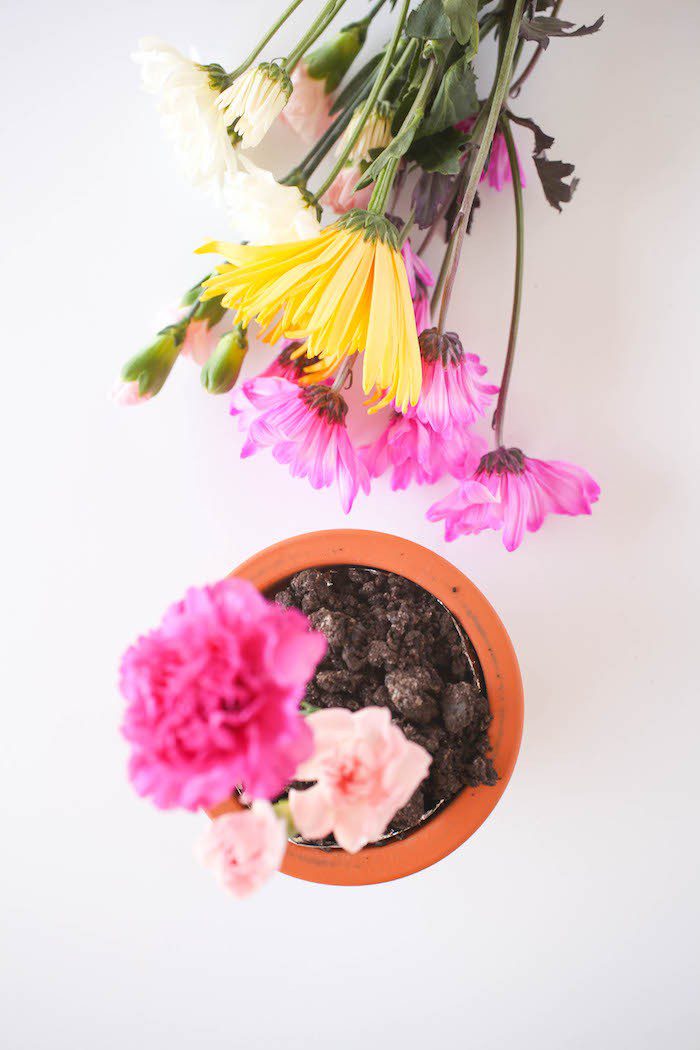 Assemble the letter bunting with some twine and tie around your pot.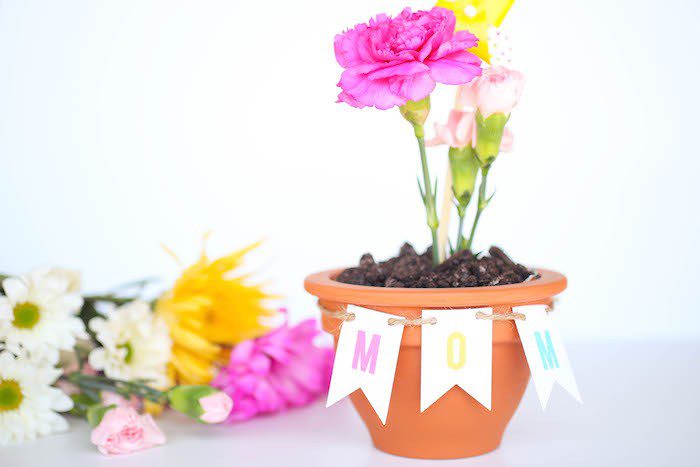 We found these cute mini pinwheels at Michaels to add to the pots for a little extra touch!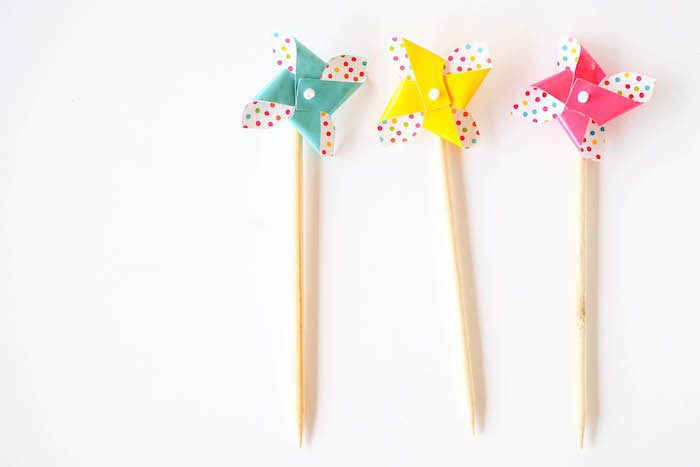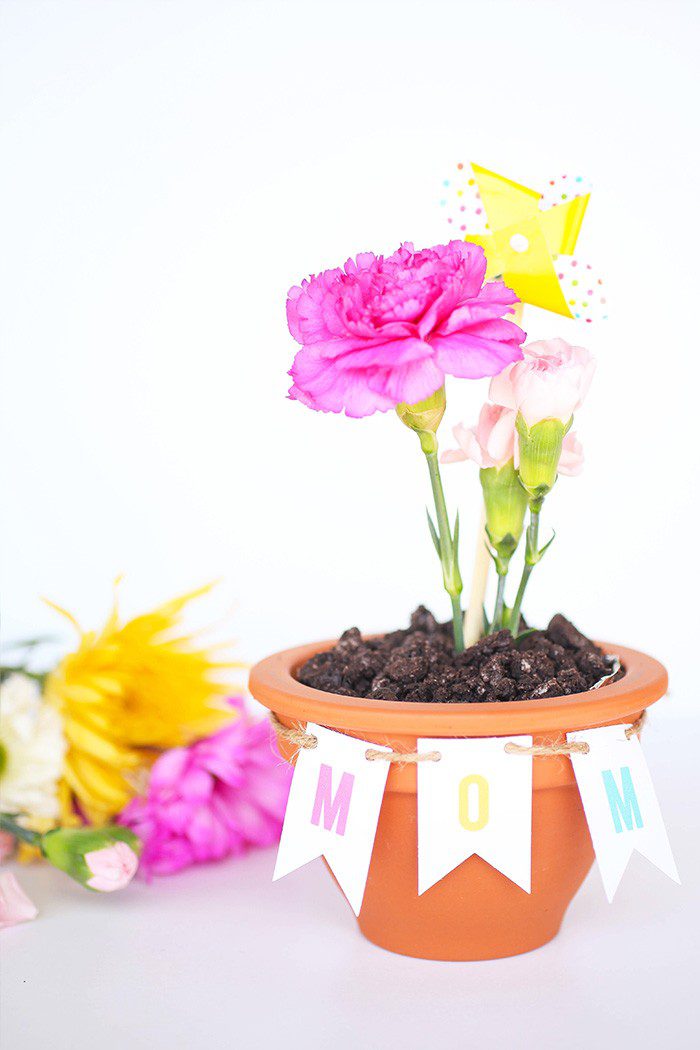 Download the FREE printables here and get to crafting!!  Have a HAPPY MOTHER'S DAY!!