We moved into a new home last year and we got our backyard landscaped.  We love the way it turned out with the exception of one minor detail.  Our yard is pretty small so the A/C unit had to be placed at the back of the house in the yard creating somewhat of an eyesore.  What's a girl to do with a big ole A/C unit?  Build a DIY Outdoor Planked Wall!!  So, I came up with a small wooden structure to add a decorative element to the yard while providing a functional screen to hide the A/C unit.
Here are some before pics of the yard…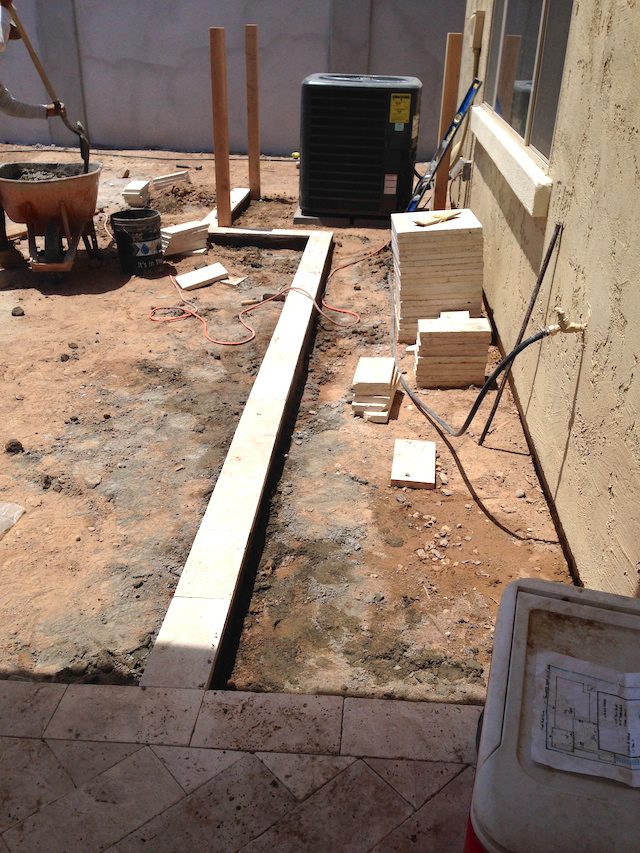 I had the landscape crew dig 12″ post holes and we set the 4″x 4″ posts with quickcrete.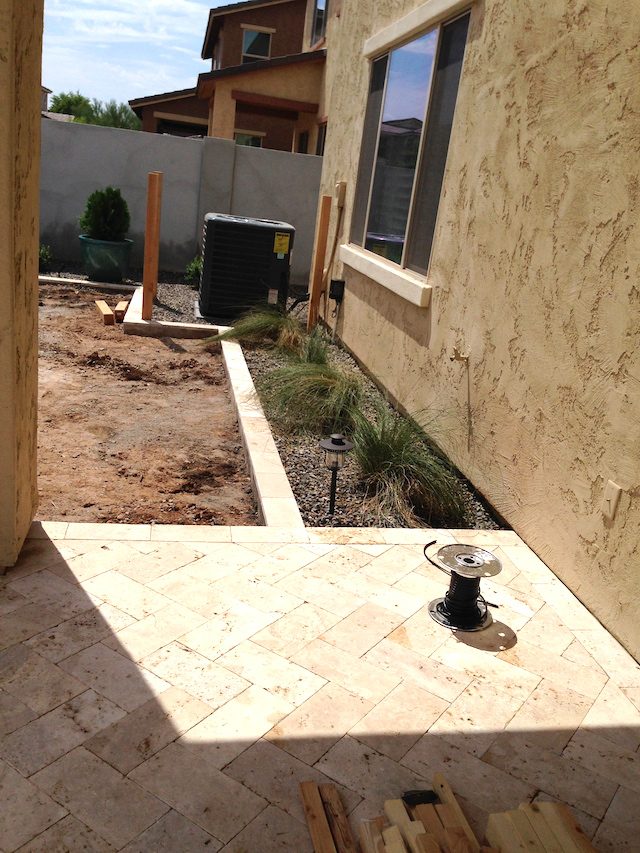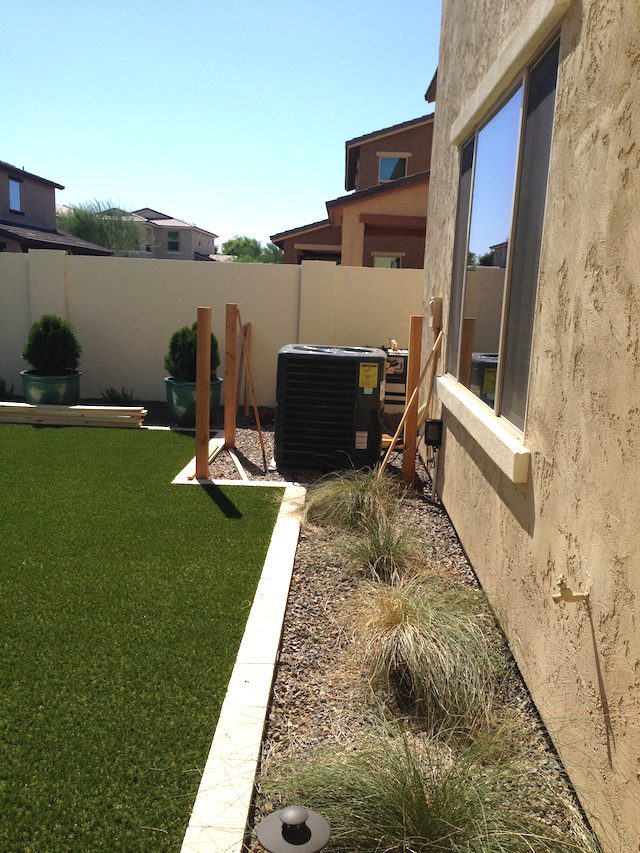 I decided on an alternating pattern of 1″x 6″ and 1″x 2″ common pine boards.  I centered a 1″x 2″ on the vertical posts so I could attach the horizontal slats using my Ryobi Airstrike Brad Nailer (BEST tool everrrrrr!!).  I secured the top slats and bottom slats first .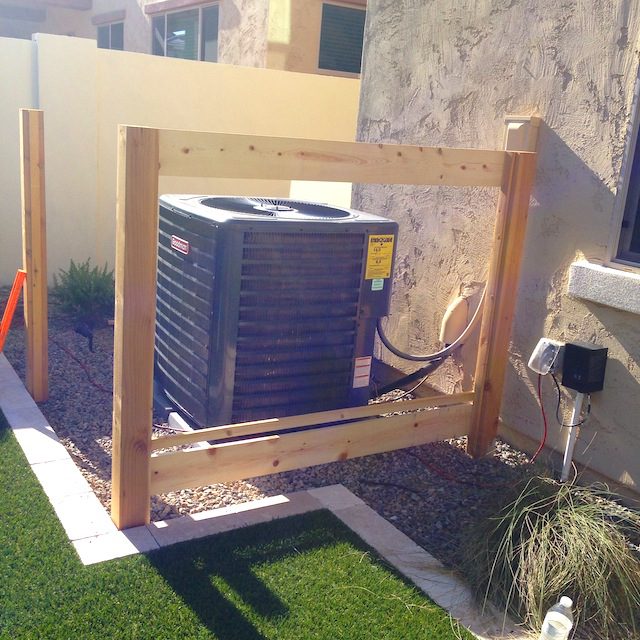 Then, I secured the remaining slats, eyeing the spacing as I worked.  The entire project took an afternoon to complete.  It was a great solution to hide the less than desirable looking a/c unit.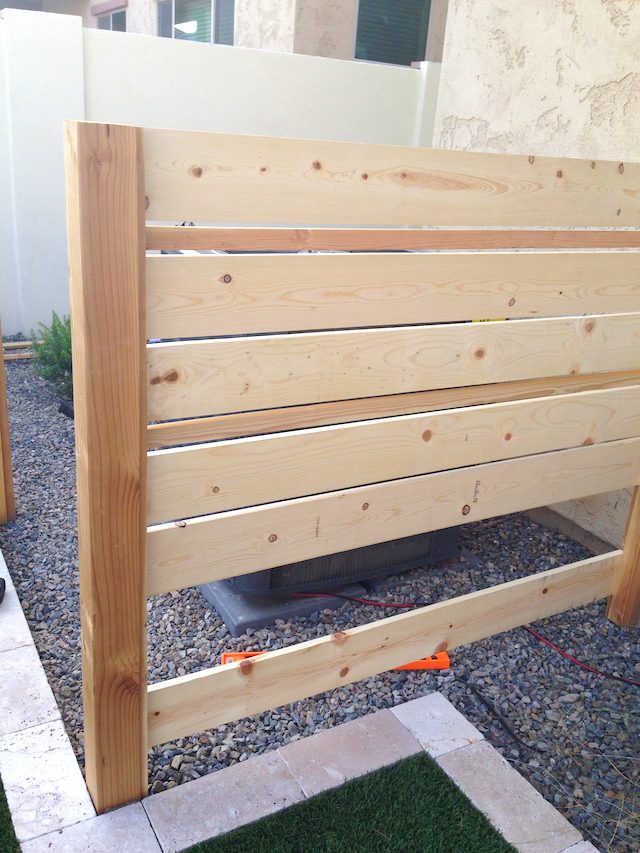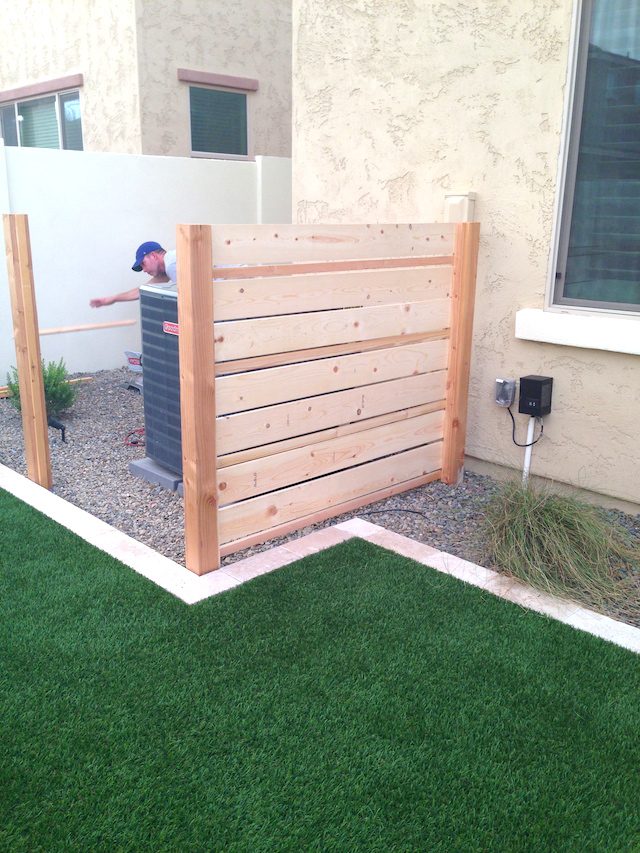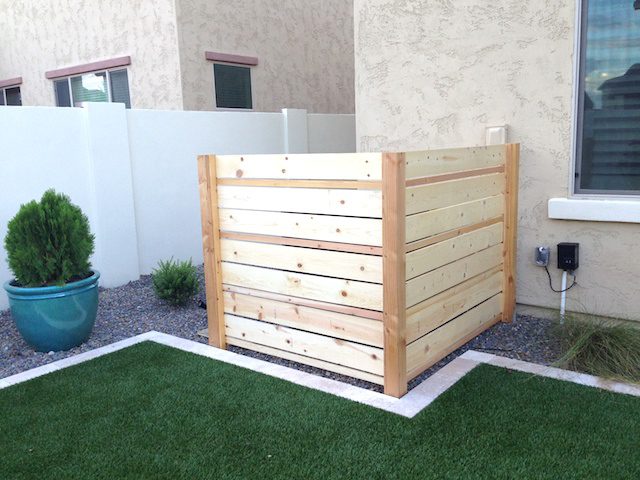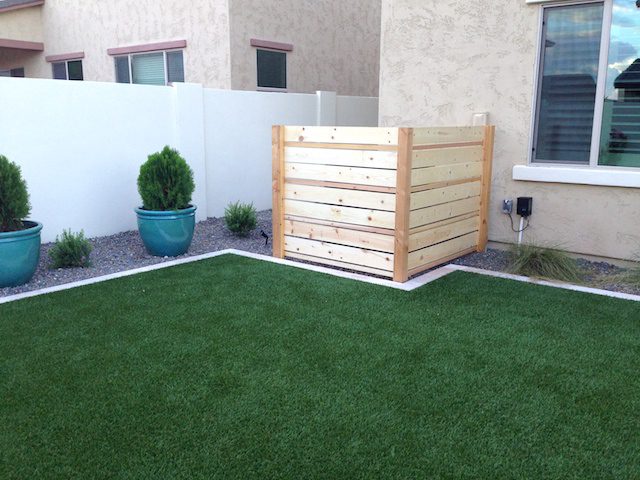 Now I need to decided whether to stain or paint it!!