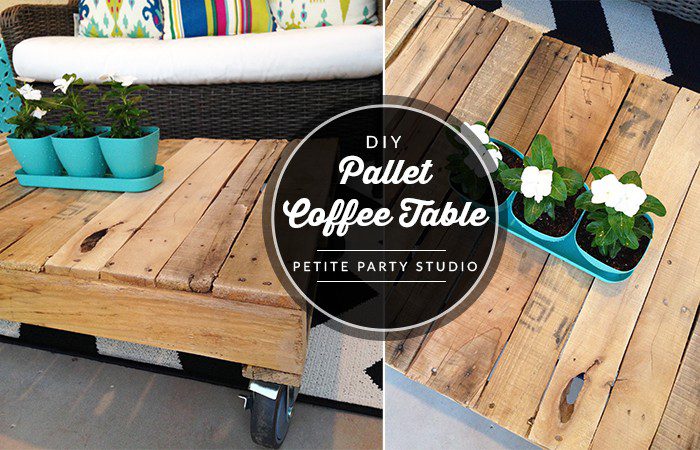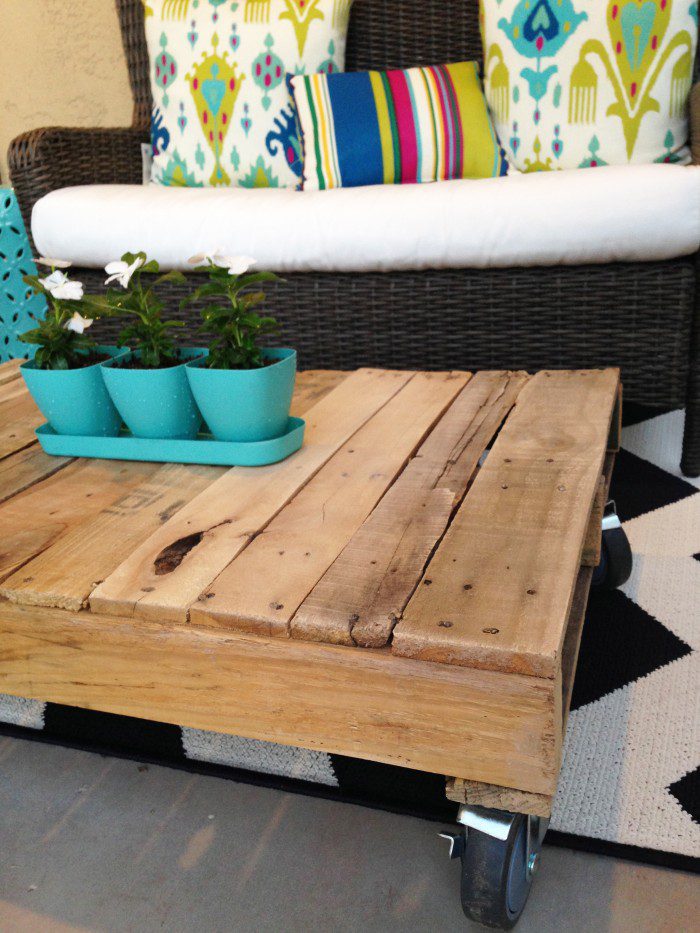 This is probably one of the easiest DIY projects everrrrrrr!!  Pinky swear!  Ok, find a pallet…head to Home Depot to grab some casters and screws and that's it!!
Here is how to create your own DIY Wood Pallet Coffee Table …take one one of these.  I found this pallet on the construction site when they were building our house.  It was a little beat up but totally ok since I wanted to use it on our front porch.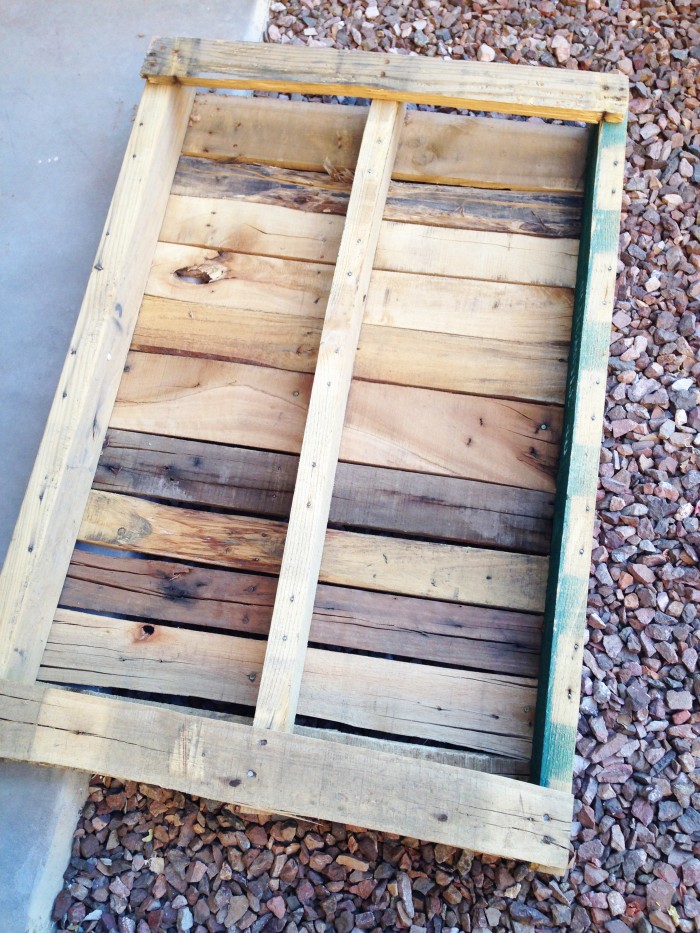 Next, take four of these casters, a few short wood screws and attach one caster to each corner of the underside of the pallet using my Ryobi screwdriver…love that thing!!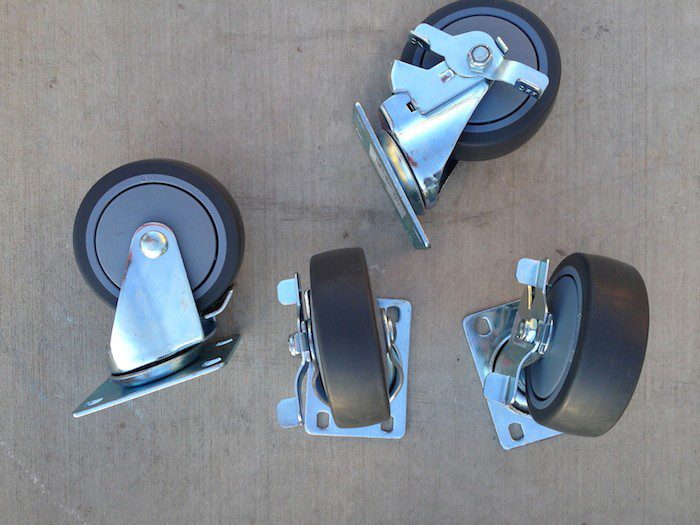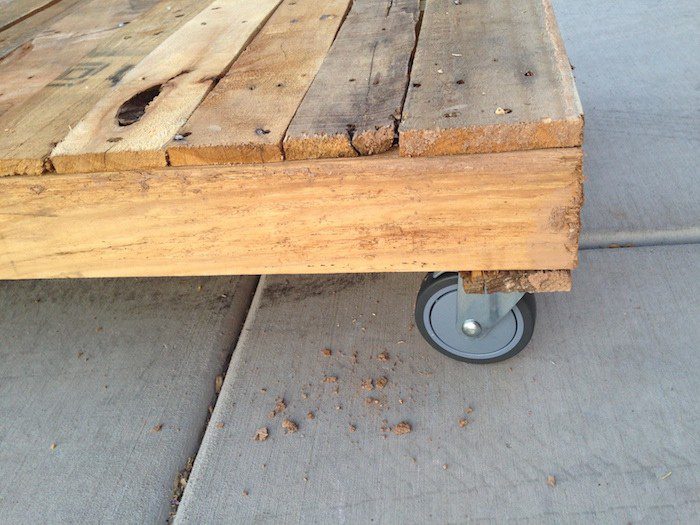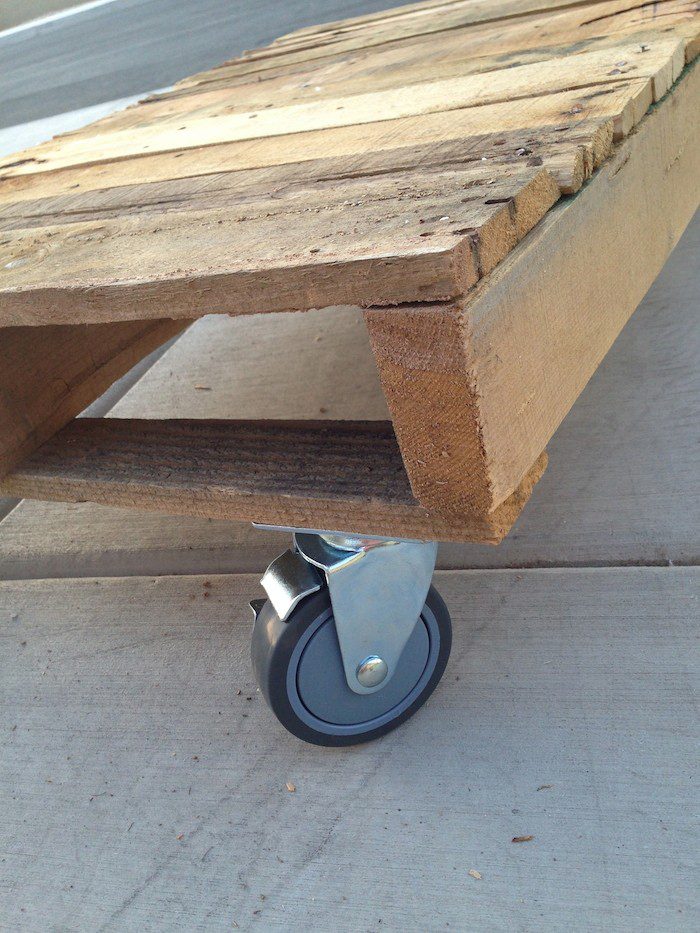 There it is!!  Easy peasy!!  Best part??  The pallet was $$FREE$$ and all 4 casters cost less than $20!!!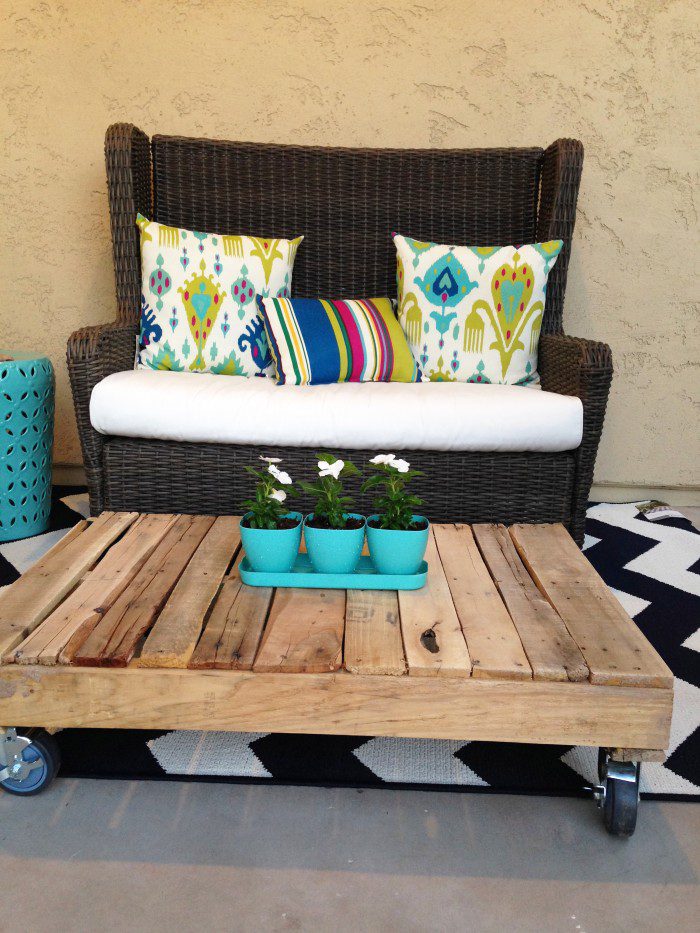 I am totally in love with all of the imperfections in the wood on this pallet…especially the stamped markings on the top. There are so many ways that you can personalize this project simply by adding a coat of paint in your favorite hue or a fun stain to add some additional depth.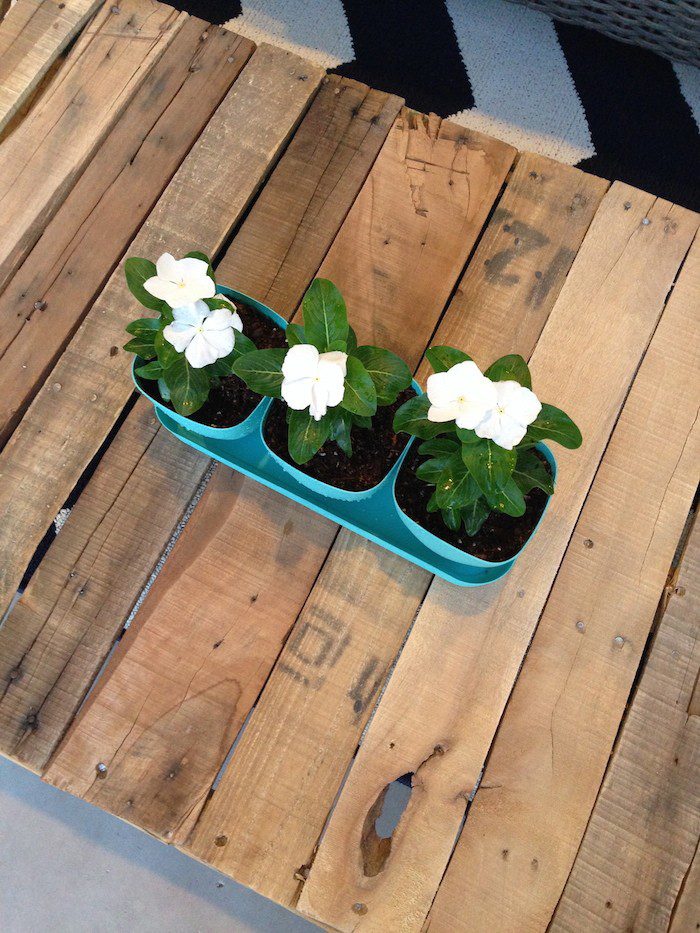 Have you used a pallet for a DIY home project?  Share your link in the comment section!!