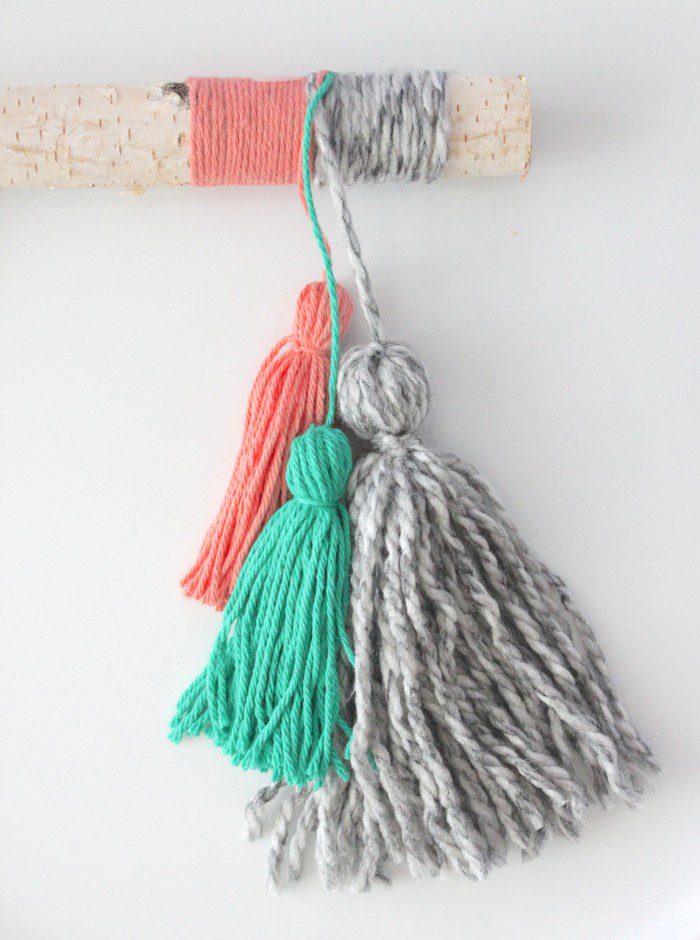 We have an EASY PEASY DIY for you today!!  DIY Yarn Twig Wall Decor with Tassels!!  I was in need of one last long narrow piece of decor to complete the feature wall above my faux fireplace so we came up with this gem.  Here is what you need:
Branch, twigs or sticks (I found these mini birch logs at Michaels)
Yarn
5×7 piece of card stock or cardboard
Glue Gun
Scissors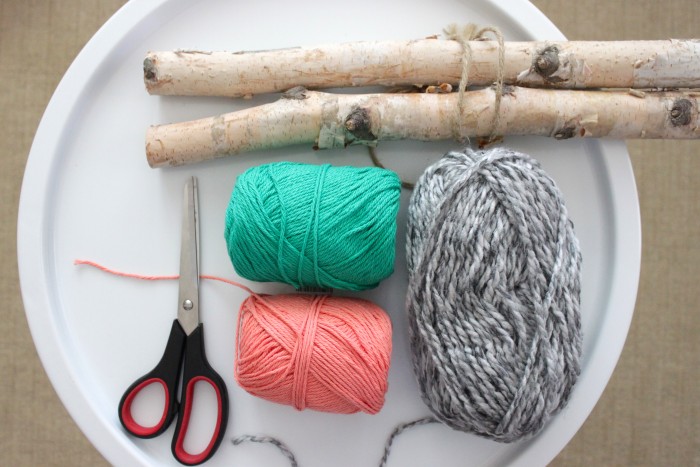 First start by wrapping the end of your branch, use various colors and textures of yarn.  Once you have wrapped the end, secure with a dab of hot glue.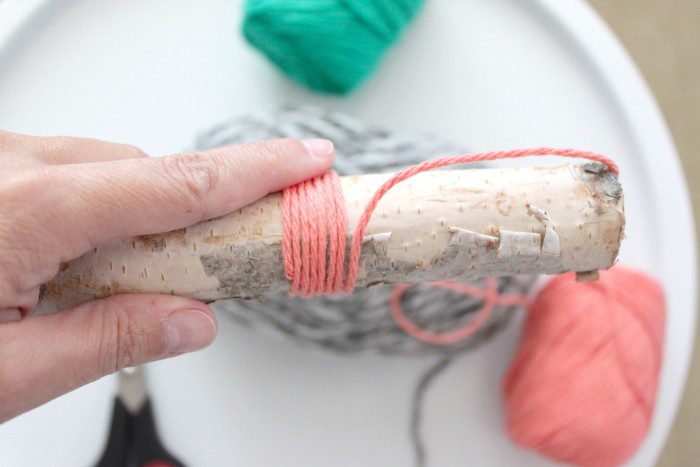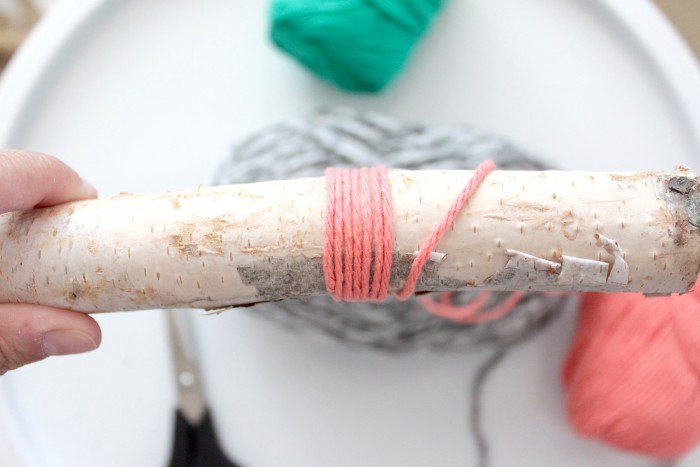 Next, move on to make the the yarn tassels.  We used a 5×7 piece of cardstock.  Start by wrapping the yarn around the cardstock.  I wanted fluffier tassels so I wrapped the yarn quite a few times.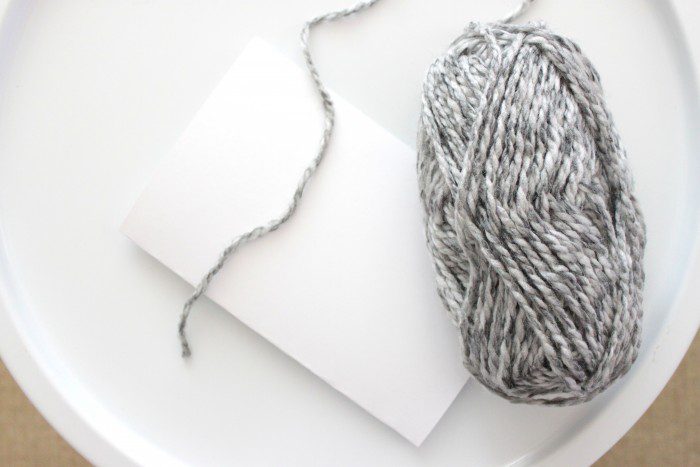 Once you wrap the yarn, take a cut piece and make a knot up at the top and then remove from the cardstock.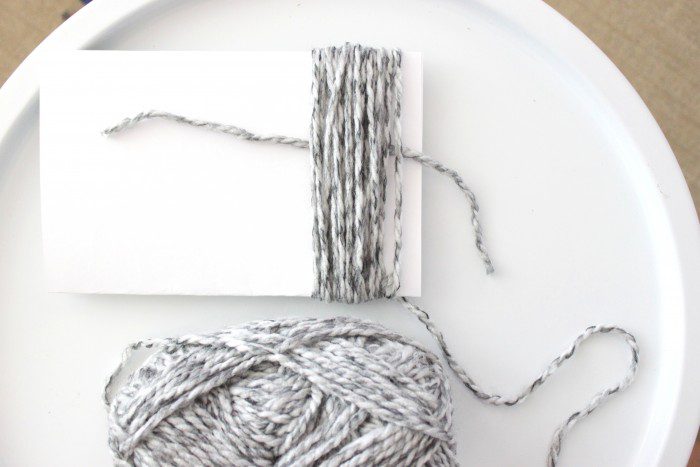 It should look like this, knotted at the top and looped at the bottom.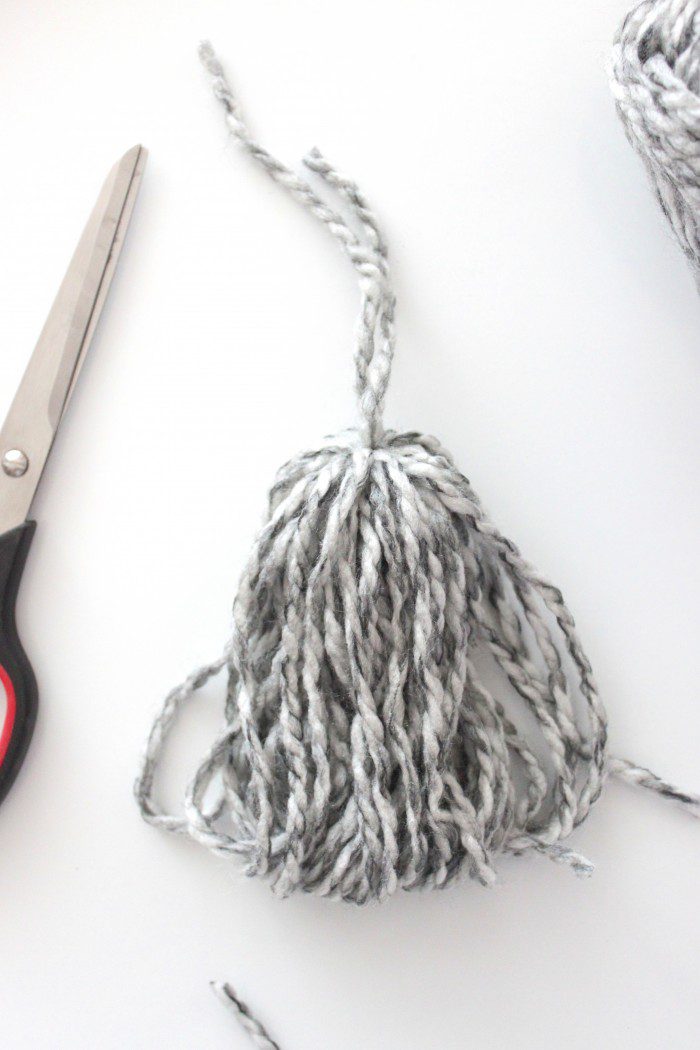 Now, tie another cut piece of yarn about an inch down around to look like this.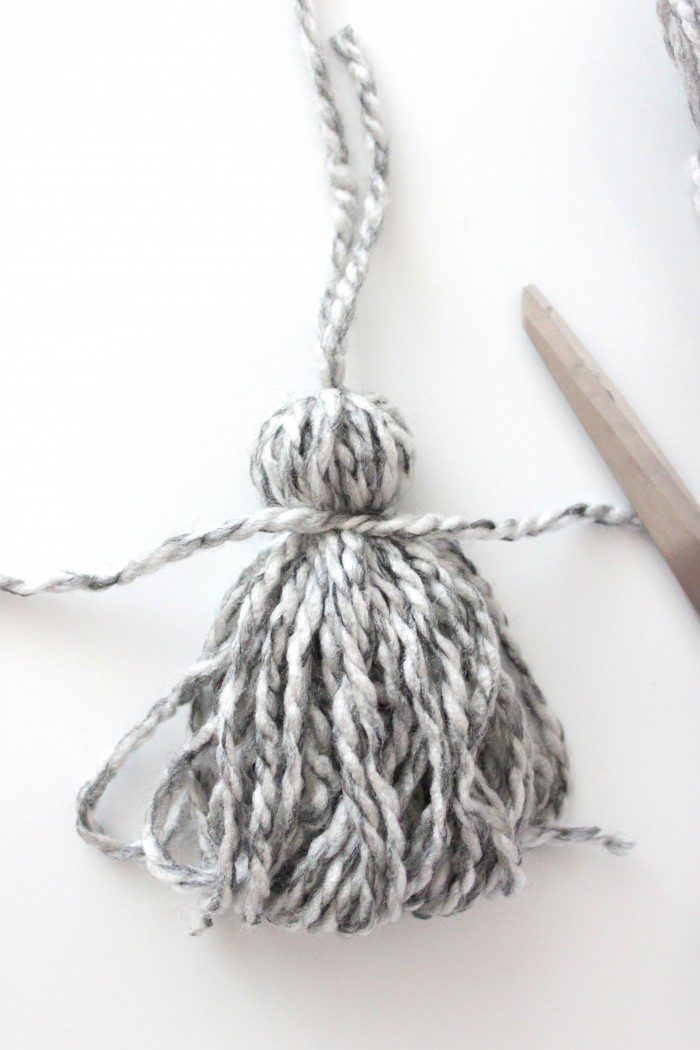 Cut the looped ends of the yarn and trim.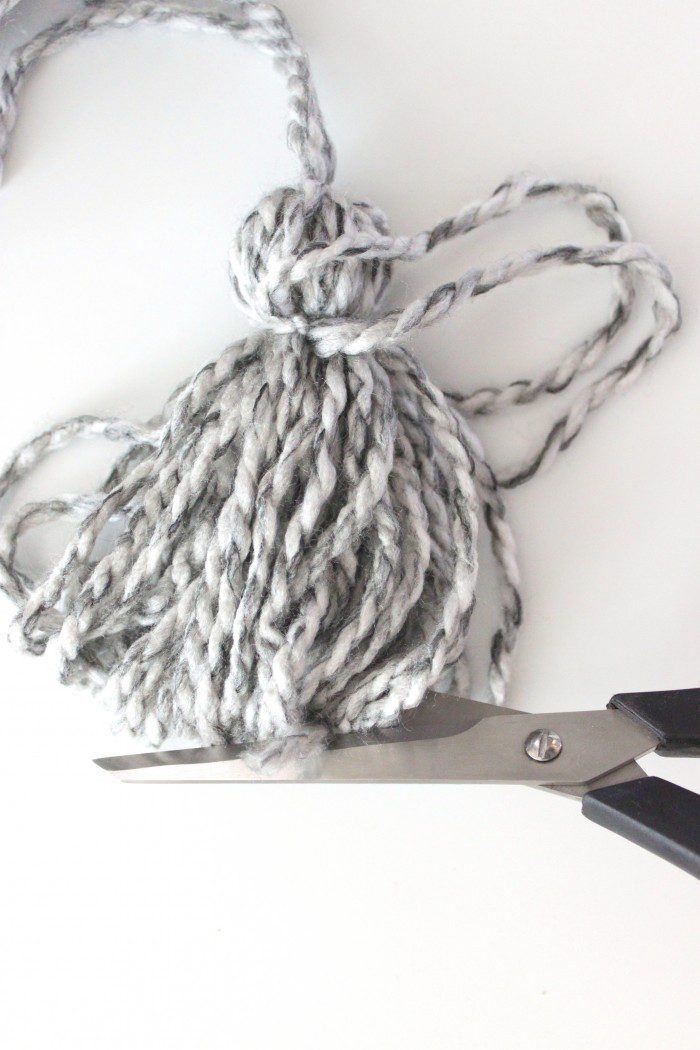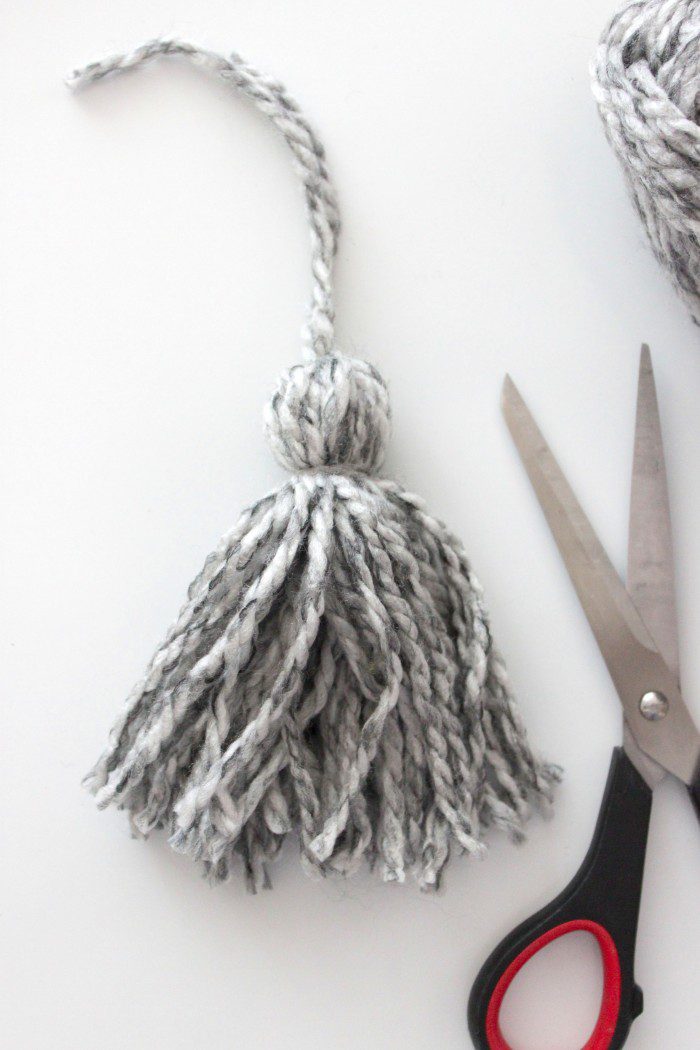 Once you have all of your tassels made, its time to attach them to the wrapped branch.  I used tape to hold them while I played around with the placement before securing them into place with hot glue.
Two long nails we used to hold the branch in place.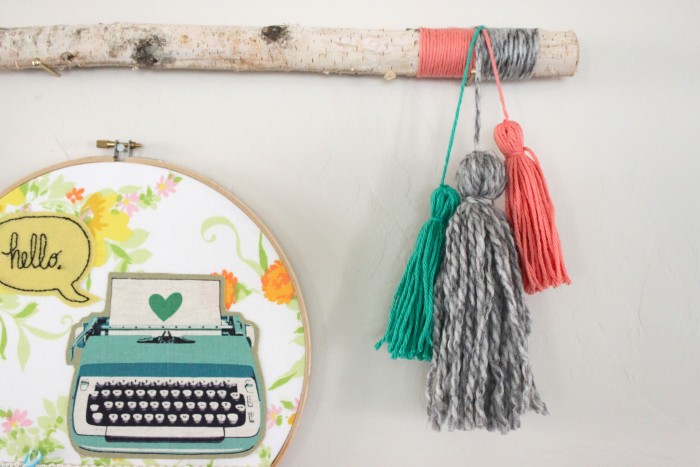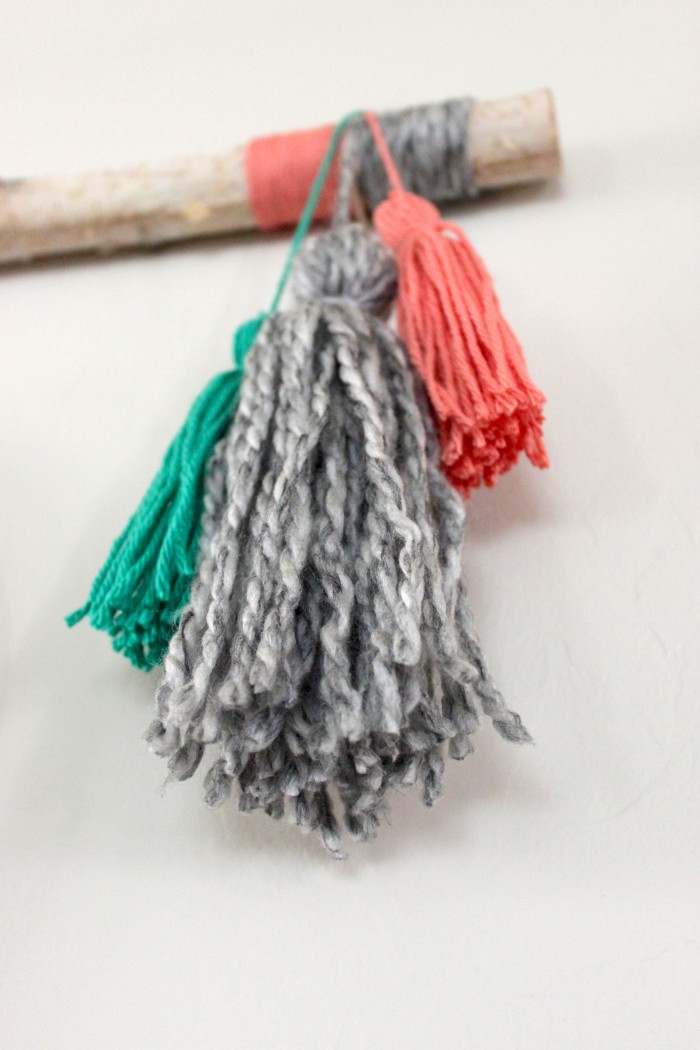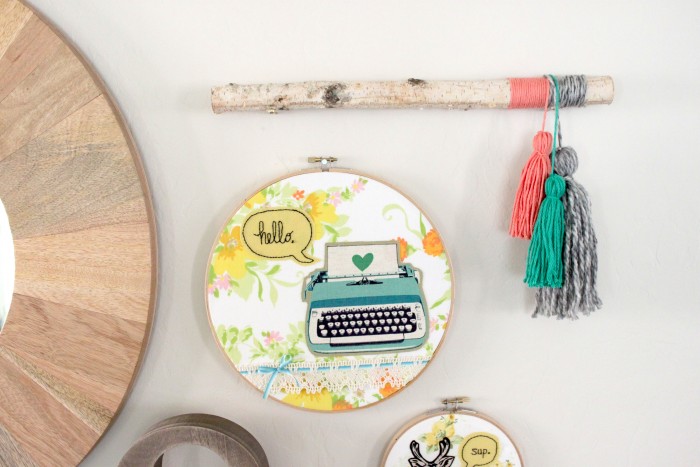 Here is what the final statement wall looks like.  Have you added yarn tassels to a project?  We'd love to see how you use them…comment and leave a link below!!