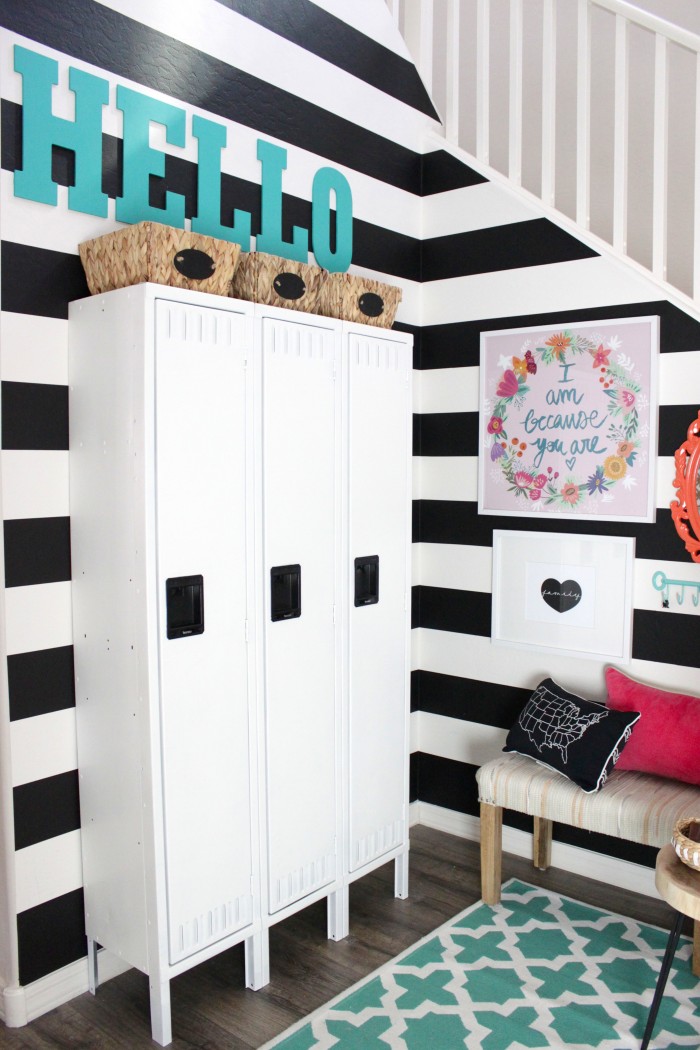 Talk about first impressions!  I have always wanted a home that had a real entry way.  Our last home opened right into the great room…it was a cute house but that was the one thing that always bothered me about the floor plan.  Our new home has an actual entry and I LOVE it!!  It's not a big space but it was a fun area to design.
Here is what it looked like before…these lockers need some aesthetic love, so a fresh coat of paint was one to-do's on the list.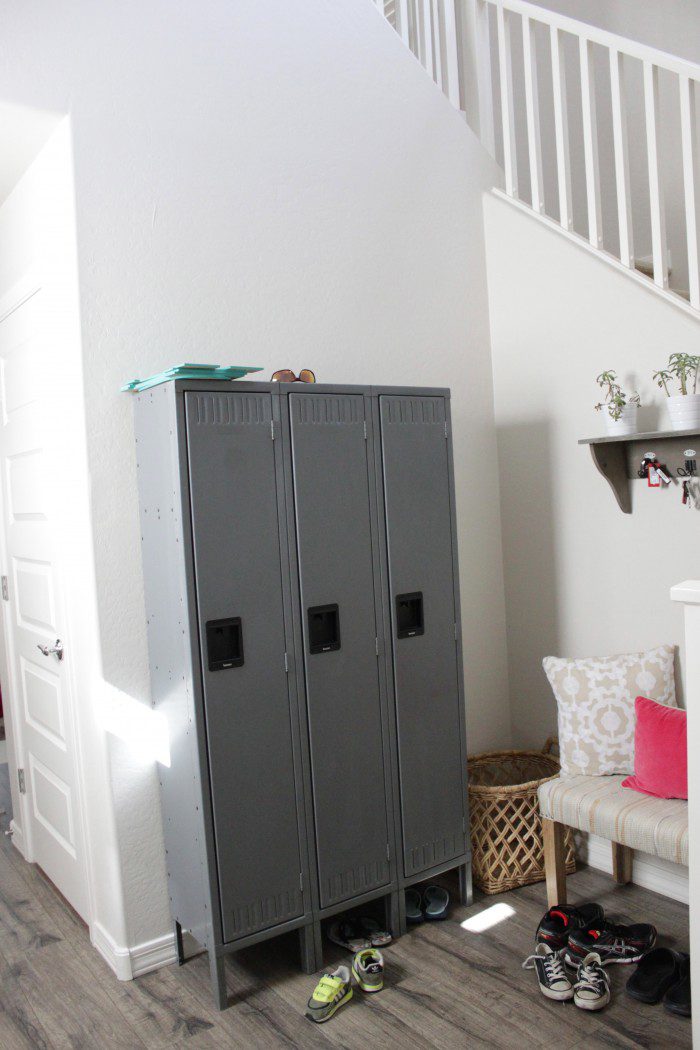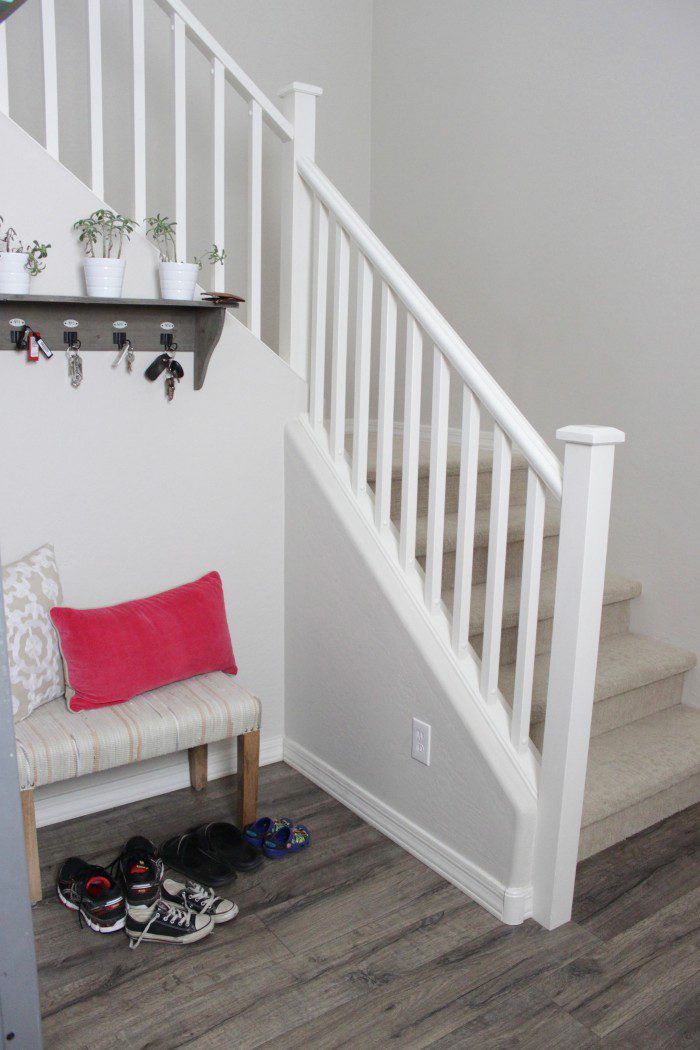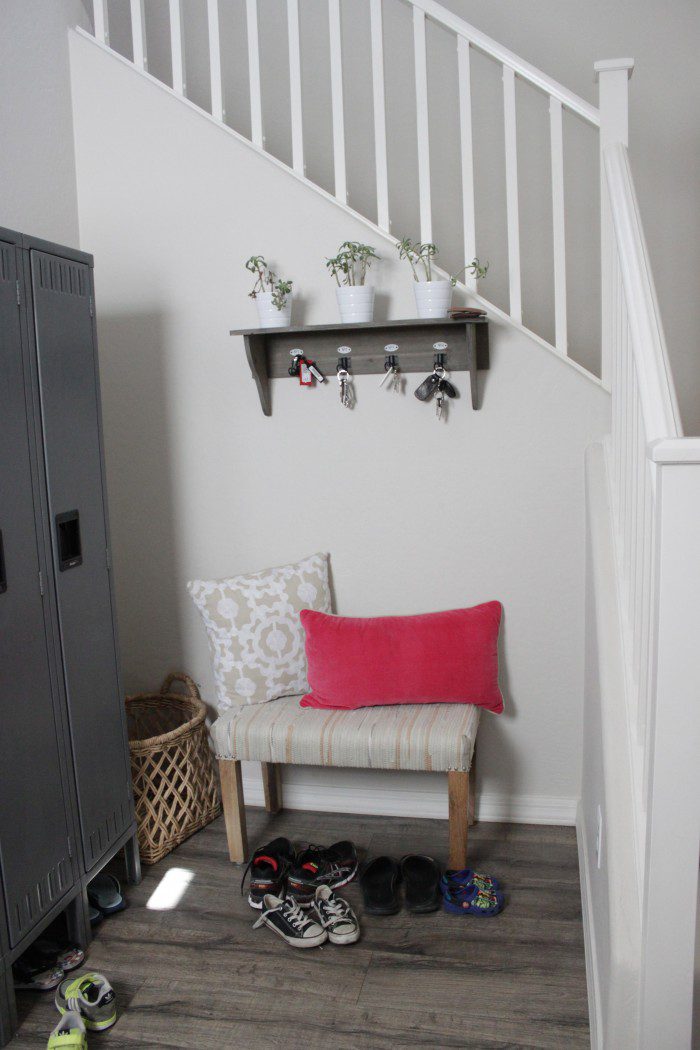 I knew I wanted something graphic on the wall so I decided on black and white horizontal stripes.  I first prepped the wall by painting them a fresh coat of white.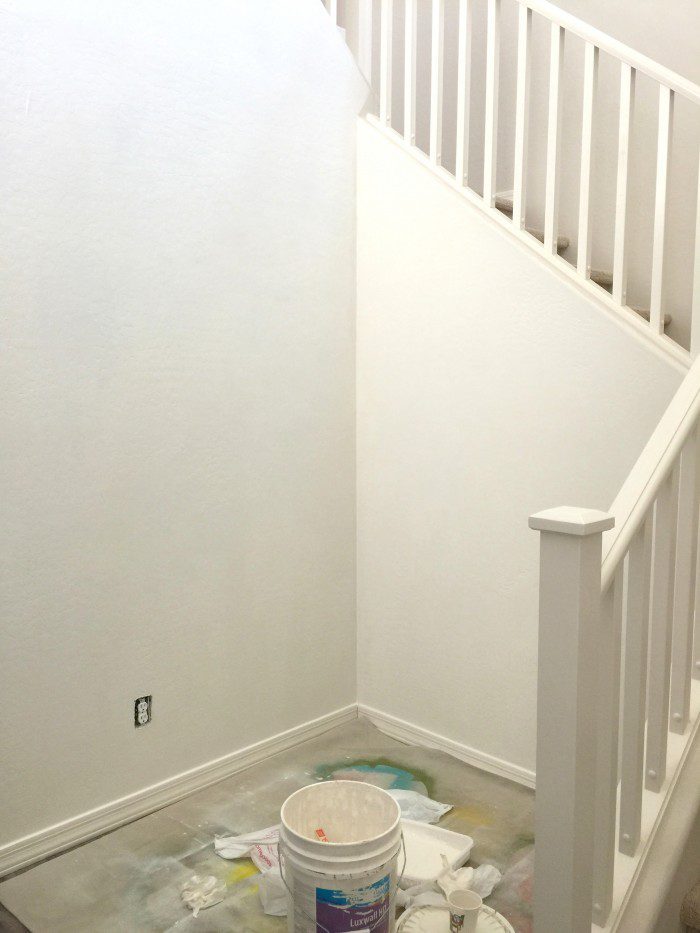 Next, I measured out 6″ stripes with my level and drew lines with pencil followed by Scotch Blue Painters Tape.  We have textured walls, so in order to avoid the paint bleeding, I will pre-bleed all of the edges of my tape.  If you don't know what pre-bleeding is…I promise it is so worth the extra step.  It will give you perfectly painted lines.  Since the wall was painted white first, the only color stripe we painted was black.  So, the goal is to seal the tape with the wall color so that any paint that bleeds thru is the on to itself.  You don't need a lot of paint, just brush the edges enough so that it dries pretty quickly.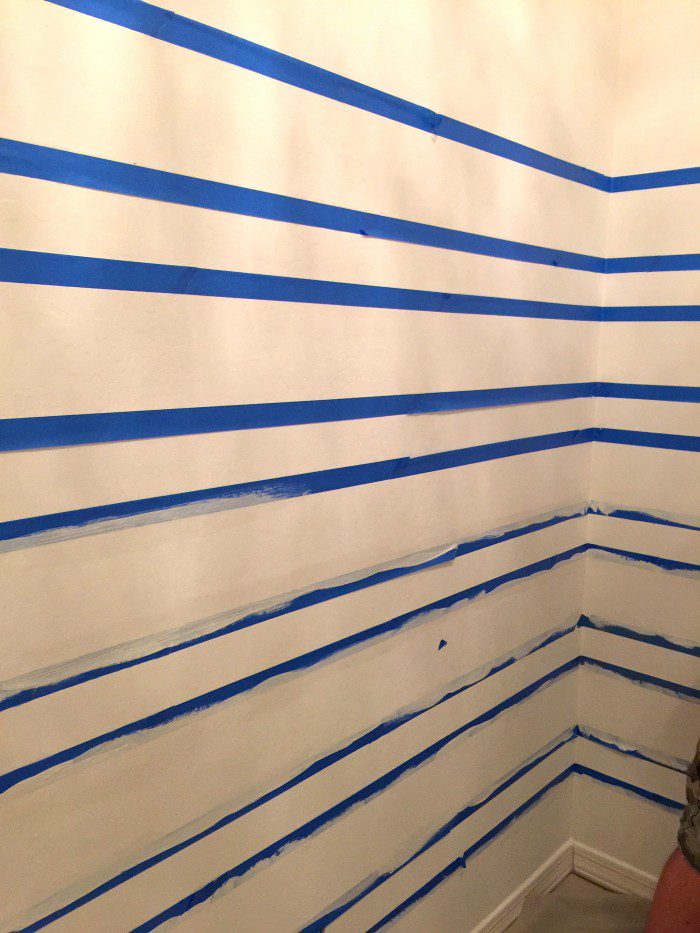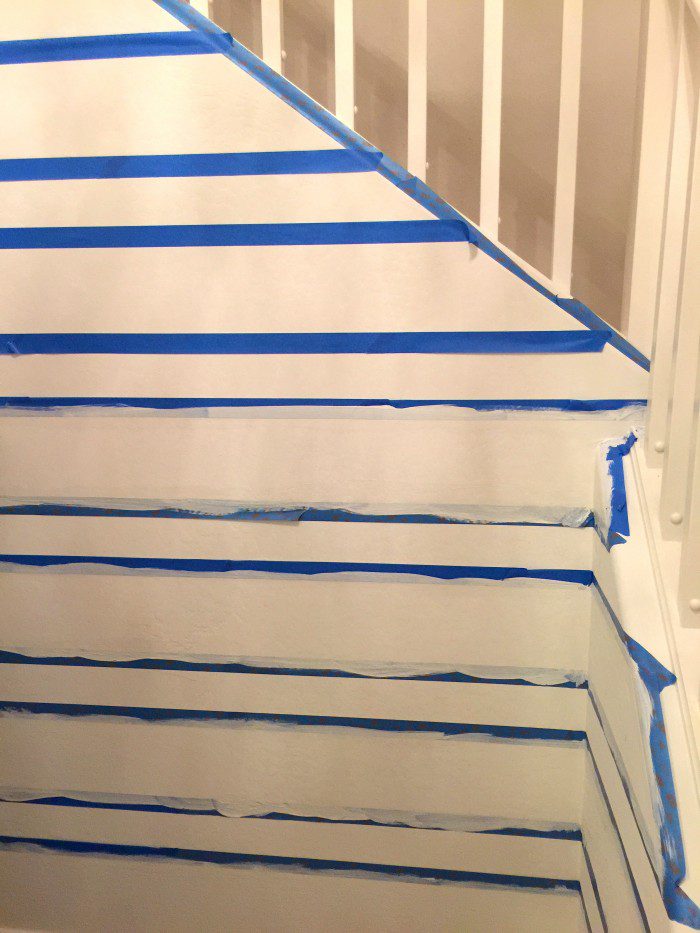 Once your edges are sealed…go ahead and start painting your color.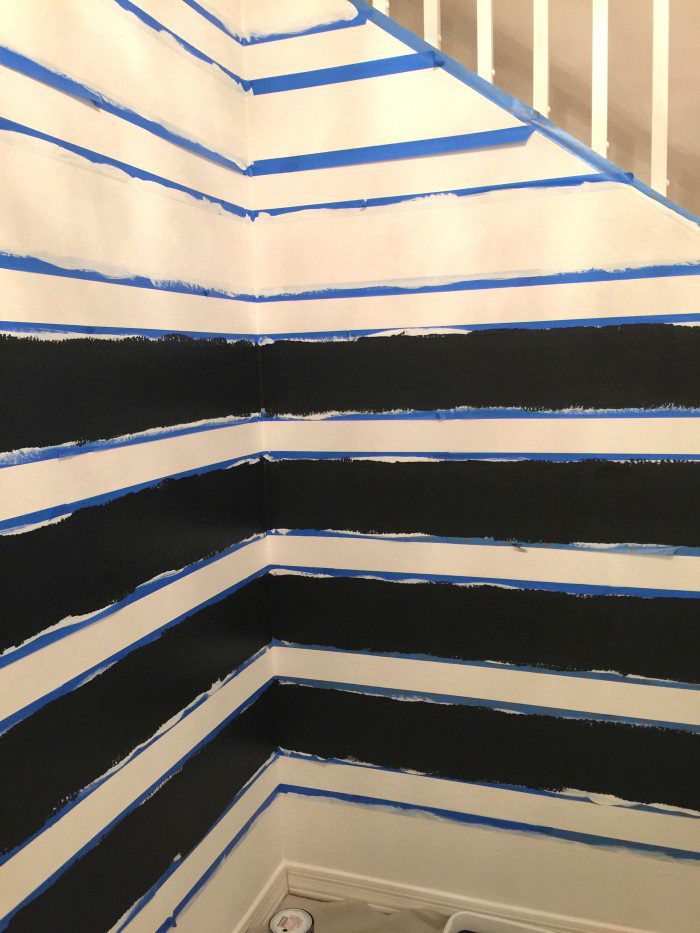 I start pulling off my tape before the paint is totally dry away from the color.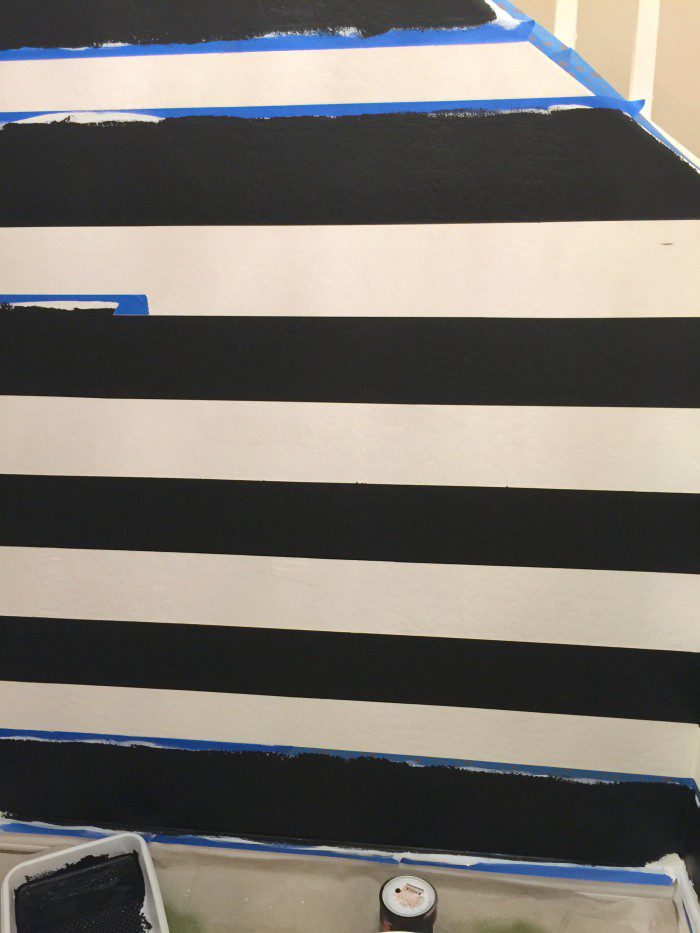 See?  Perfectly painted stripes!!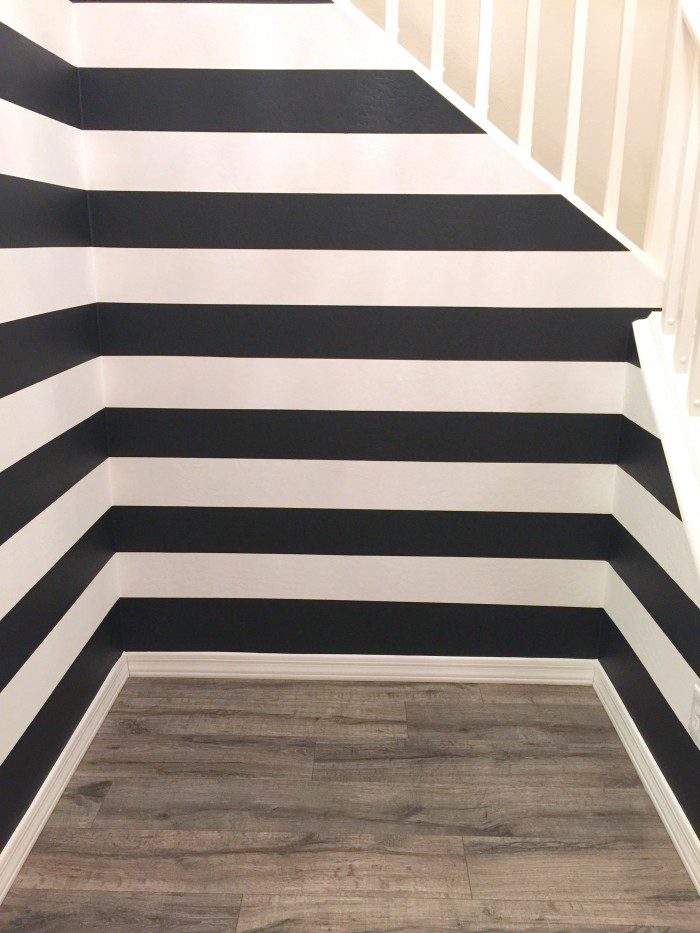 Here is a peek from above of the before and after the painting.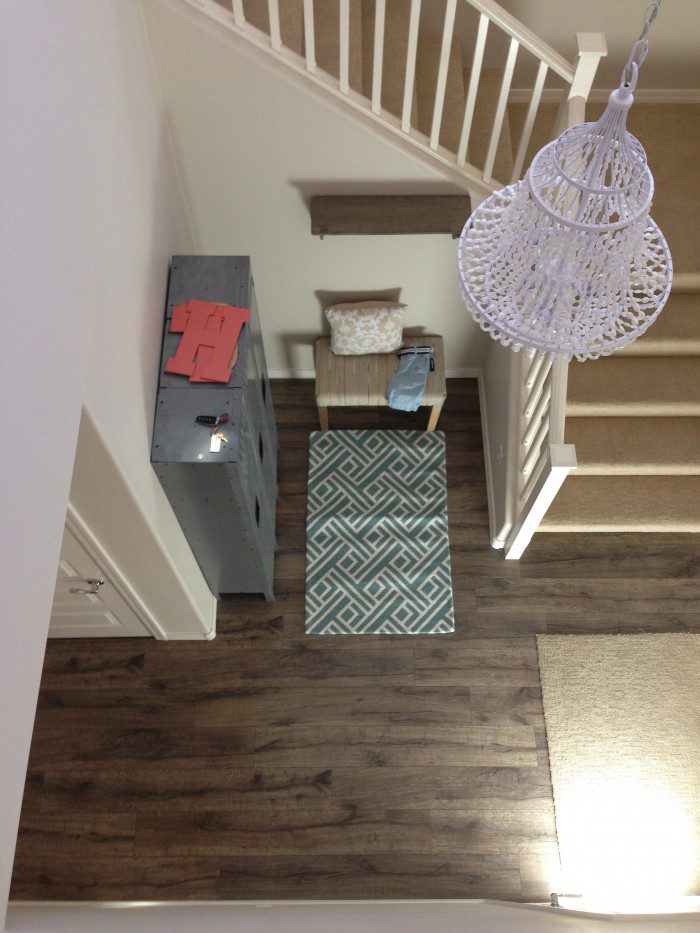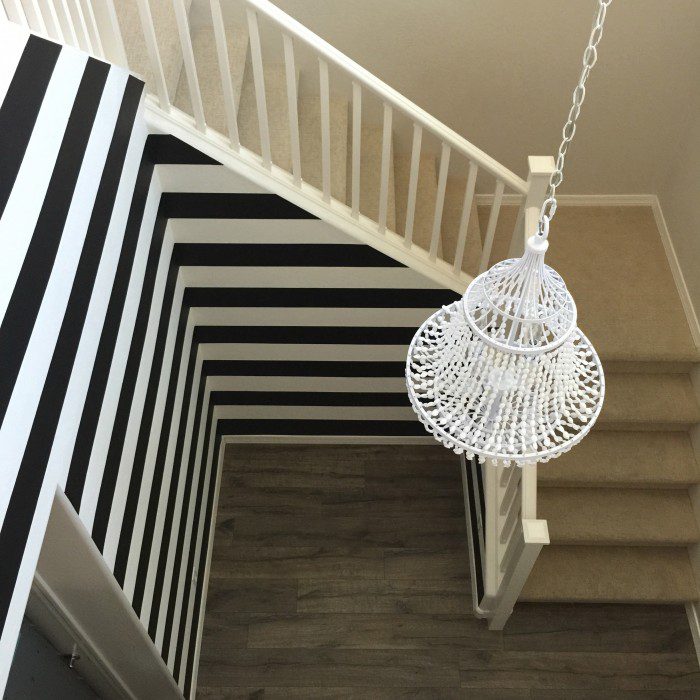 I couldn't wait to get a coat of paint on these lockers to get them looking fresh and new!  They are the perfect piece for our entry.  My boys love having their own locker to store their belonging in, plus it helps keep the entry free of clutter!!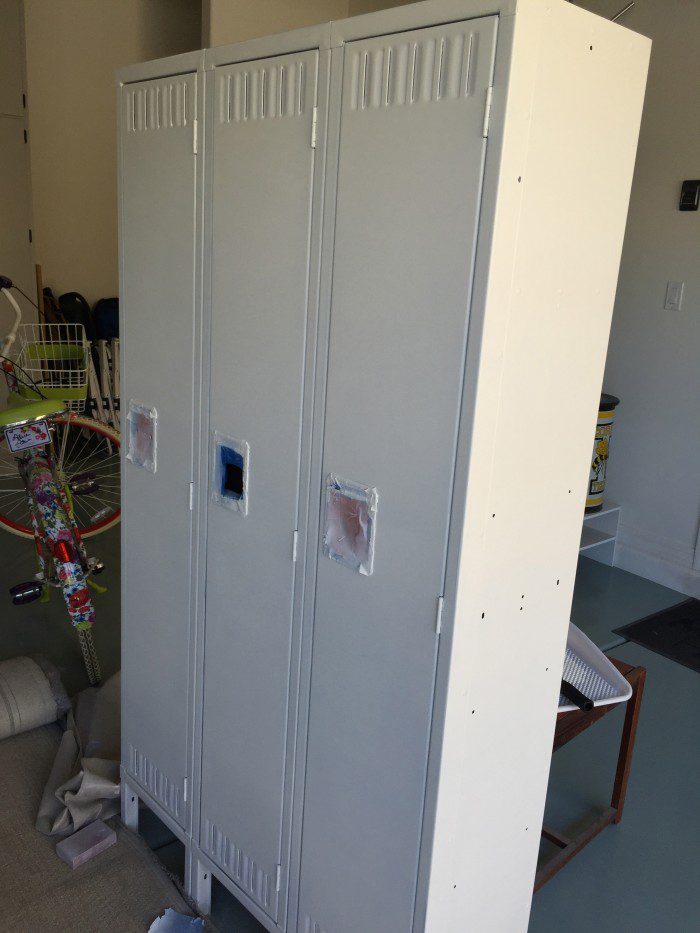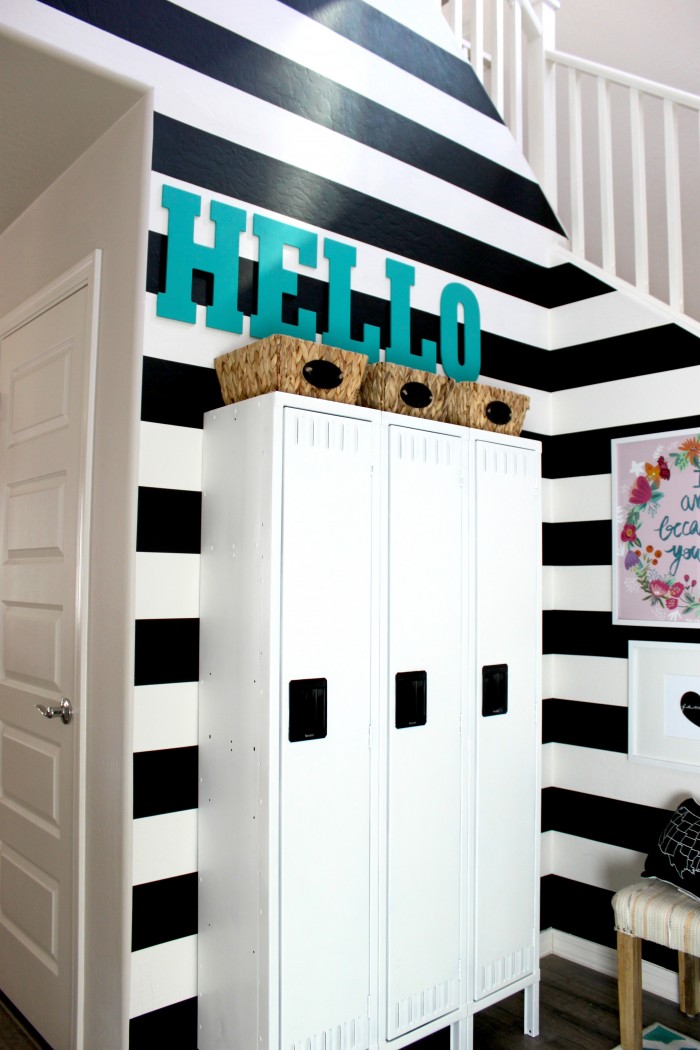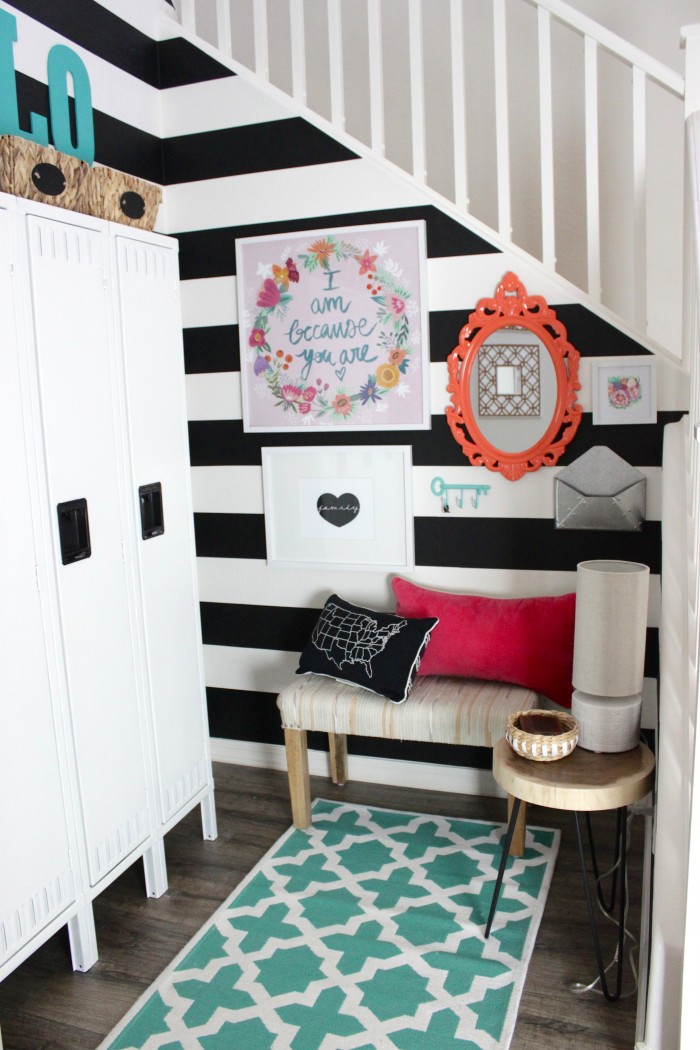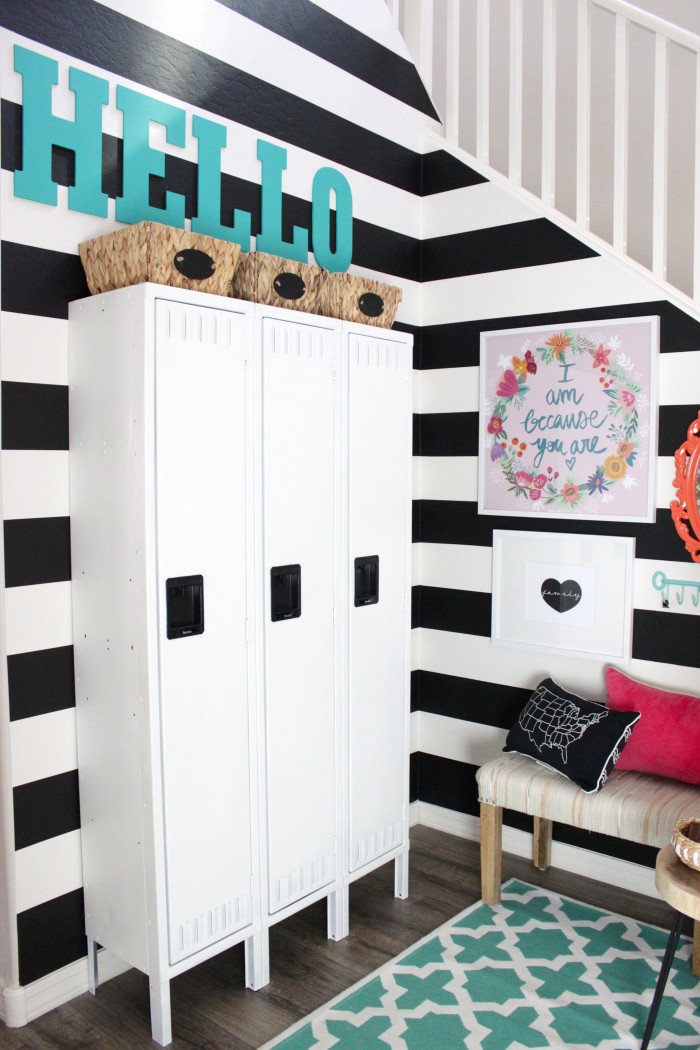 I love the way this space turned out…bold pops of color, visual texture and a mix of fun patterns!!  Do you have a space where you painted stripes?  Leave a link in the comments below, we'd love to see!!