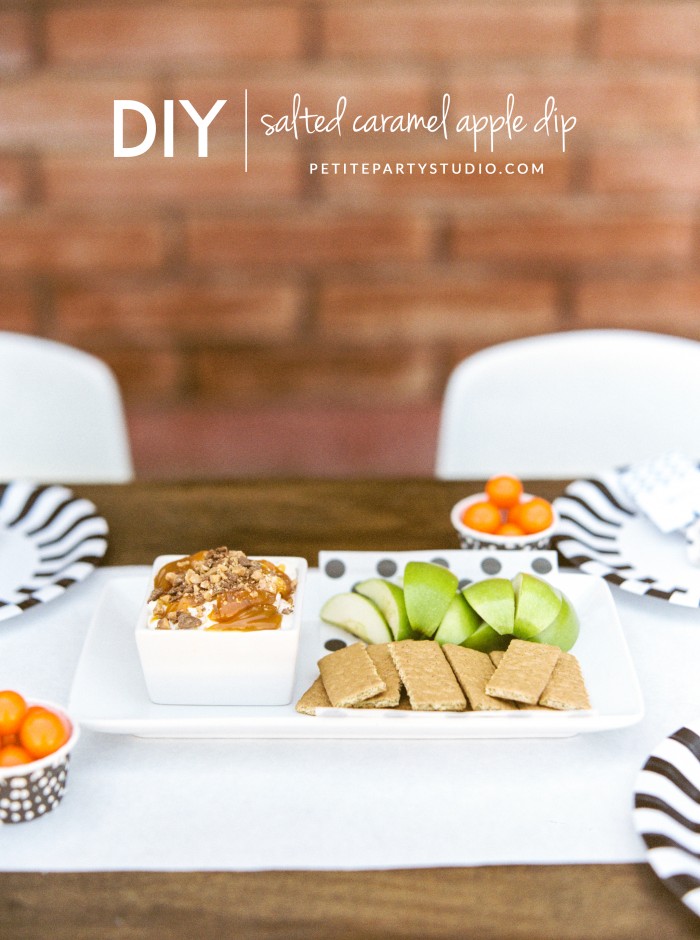 It's almost Fall y'all and it is still HOT here in Arizona but that doesn't mean we can't start dreaming of cooler temps and festive treats, right?  Last year we had the honor to style a shoot for Emma Magazine and we just realized, we never shared any of the cute details over here!!  If you've never browsed the pages of Emma Mag, we highly recommend doing so…Sarah, the editor in chief and a sweet friend of ours is crazy talented and her digital magazine is loaded with amazing recipes, entertaining, and DIY ideas!!
We designed and style a Halloween pumpkin decorating party and included this quick, easy, ever so popular recipe.  I have been making this dip for years…there are quite a few way to add variations to it and since I have a love affair with salted caramel, that was last year's change up.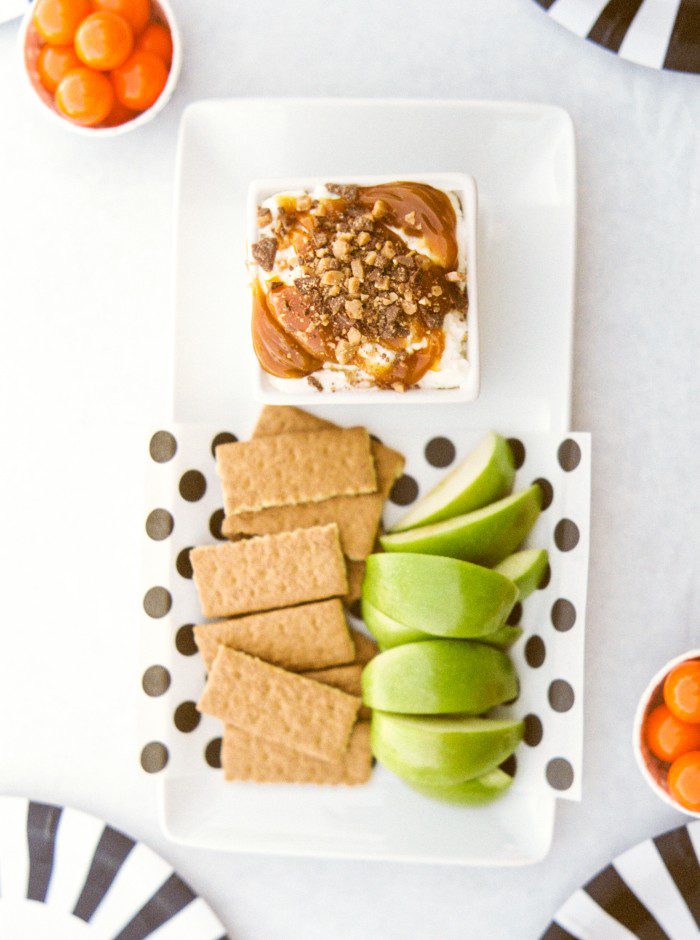 You only need these 4 ingredients:
1 – 8 oz. cream cheese softened
1/4 c. powdered sugar
salted caramel topping
chopped up snickers or toffee bits
Mix together the softened cream cheese and the powdered sugar.   Drizzle the top with salted caramel and sprinkle with snickers or toffee bits.  If you are feeling extra sassy…add in some mini chocolate chips and chopped nuts.  Serve up with graham crackers, vanilla wafers, pretzels, and apple slices.  PS- you may want to double the batch, this stuff goes QUICK!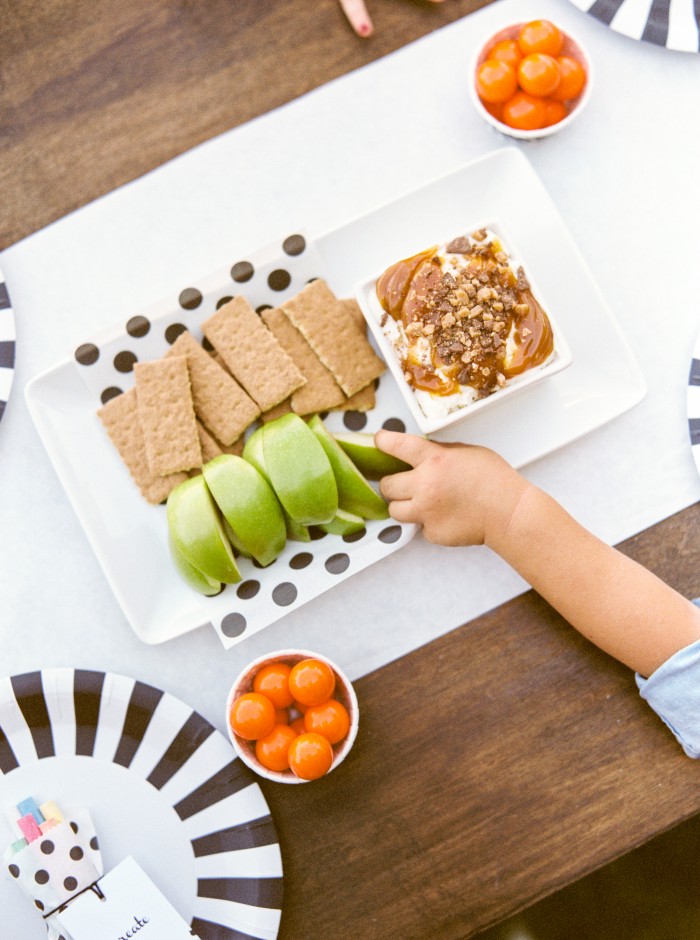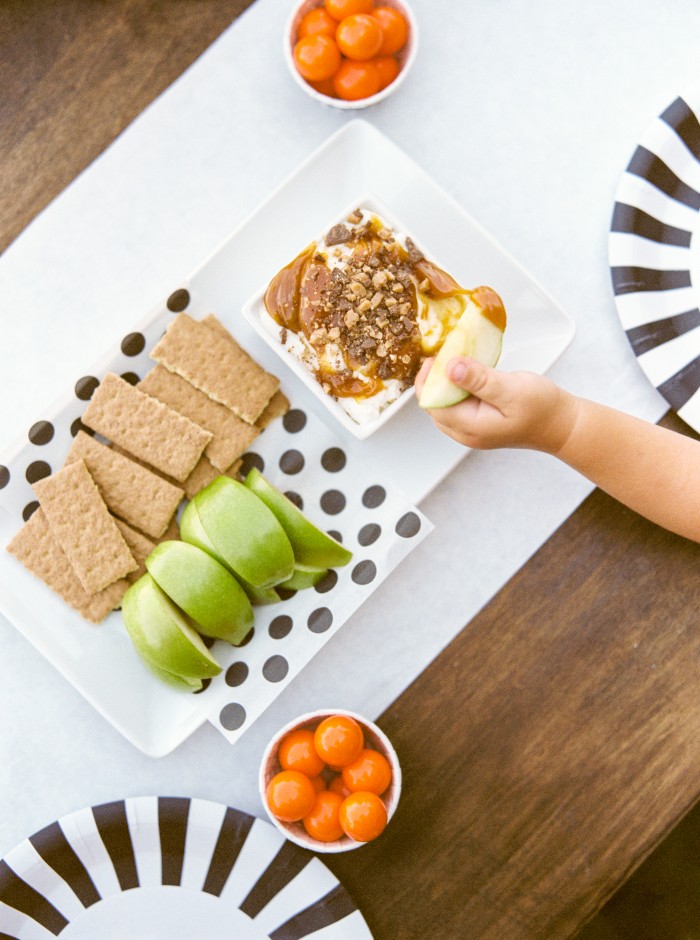 Photos by Melissa Jill