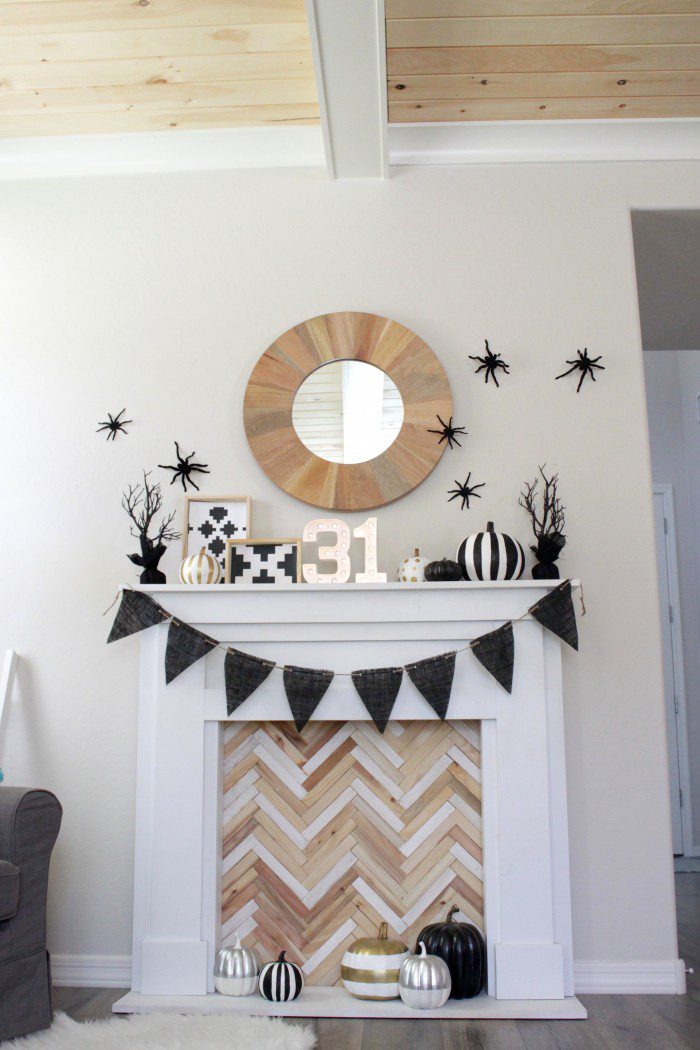 It's hard to believe that Halloween is next week…wait…didn't summer just end a minute ago???  Time seems to be flying by hence the reason we are just now sharing our DIY Halloween Fireplace decor.  This DIY fireplace and mantel has become the perfect spot in my home to display holiday decor.  We kept the color palette super simple in black & white with a touch of metallics.  Natural textures and fun patterns perfectly balance the white and natural herringbone firebox detail too.  Most of this decor was found in the DOLLAR SPOT at Target with the exception of the amazing Heidi Swapp Marquee Numbers that I picked up at JoAnns.
These creepy crawly, fuzzy spiders were a brilliant solution to hide the nails that my gallery wall usually hangs from.  I was stressing out about taking down all of my pics and being left with a bunch of visible nail holes…so, I found these 3d spiders that with a little foam tape and they fit right over the nails!!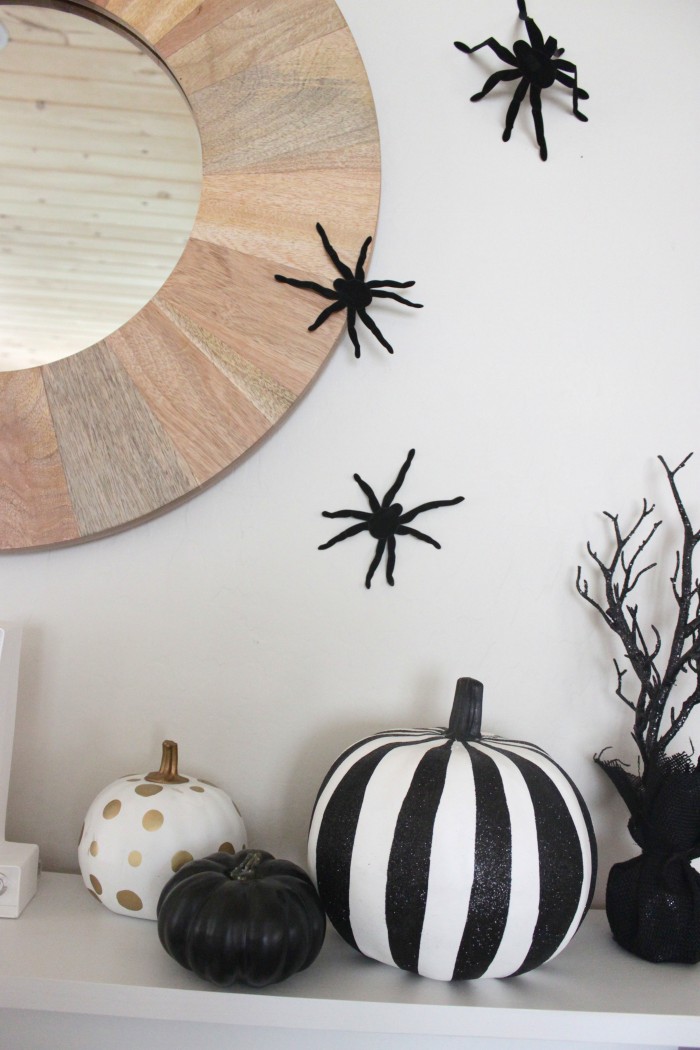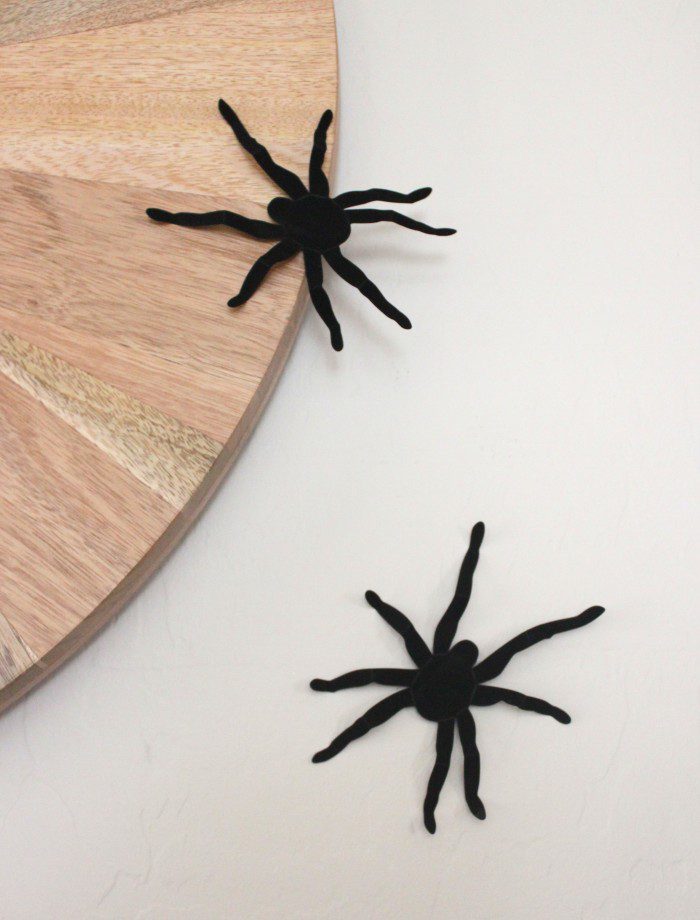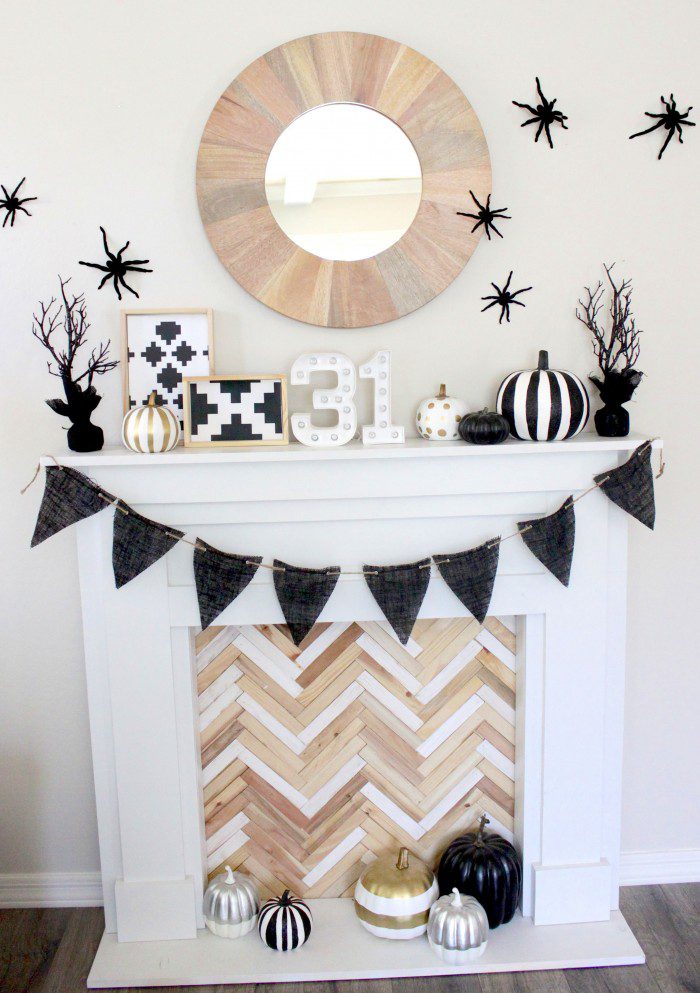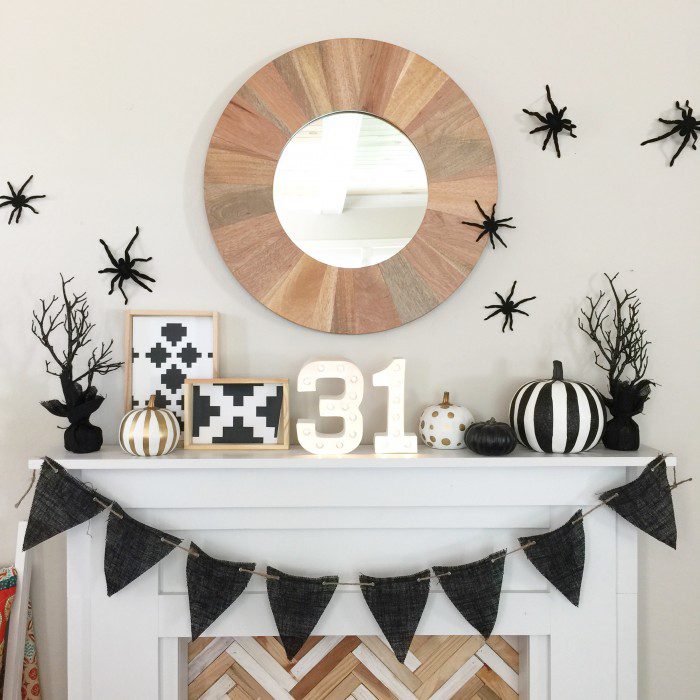 My boys LOVE when I pull out the holiday decor and they beg for "more spookier stuff mom"  but this is as spooky as I get people!  Do you decorate for Halloween?  Have some great DIY ideas?  Leave a link in the comments so we can take a peek!!  Thanks for stopping by!!