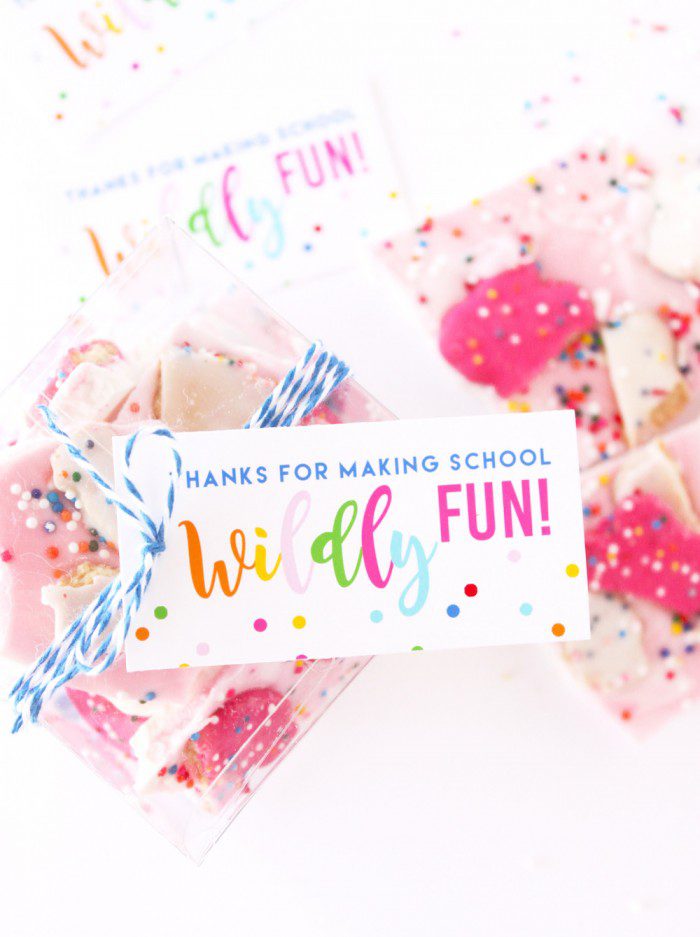 It's that time of year again and the school year is coming to an end.  My kiddos teachers are such a HUGE part of their lives during the year and also make lasting impressions on these little guys forever.  Teaching is a job that takes a very special individual and we love to celebrate teacher appreciation week with fun little gifts to say thanks for all that they do!!  We also like to share FREE printable paired with a fun idea to gift to those teachers / school helpers to say thanks for all of your continued support!
My middle little is in kindergarden and one of his teacher's favorites treats are iced animal cookies.  So, when I saw the recipe for Ice Animal Cookie Bark by Sprinkles For Breakfast on Sugar and Cloth's Blog…I knew I had to make some!!  Her recipe calls for food coloring so to make it one less step for my last minute self, I just used two different colored candy melts…bright white & pink.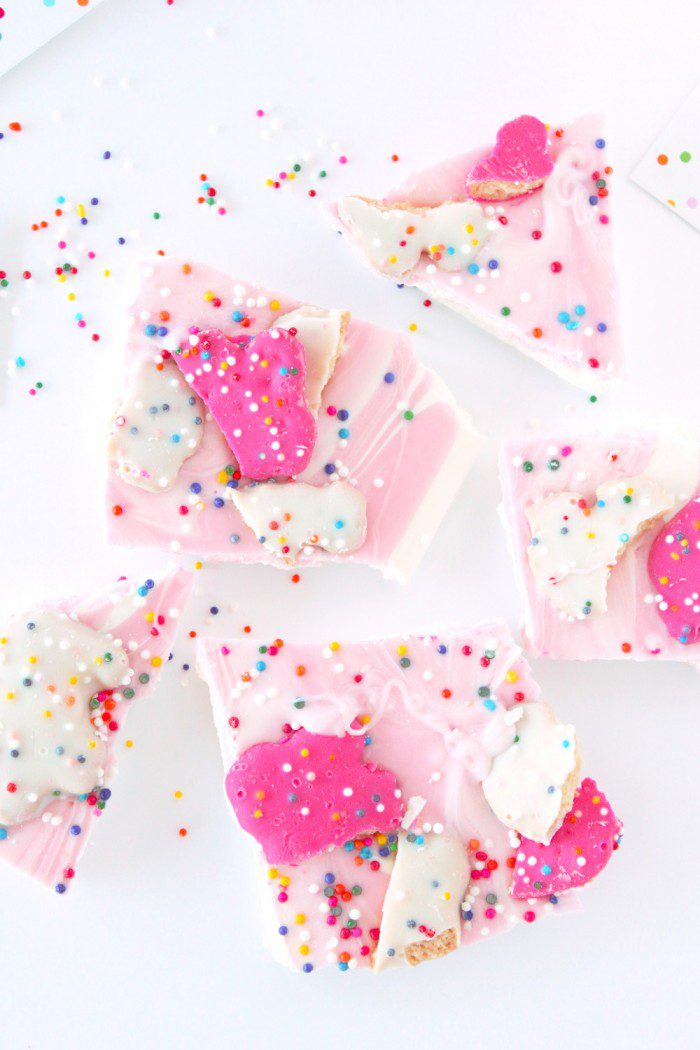 This was sooooo easy to make,  melt the candy melts in the microwave, spread our onto parchment paper, crush up some Ice Animal Cookies and sprinkle on the candy melts and top with sprinkles!!  Then I stuck it all in the fridge to chill for about an hour.  Once it was chilled, I broke it up into pieces, boxes up in 3x3x3 clear boxes and attached our cute FREE printable tag!!  To get the full step by step see it HERE!!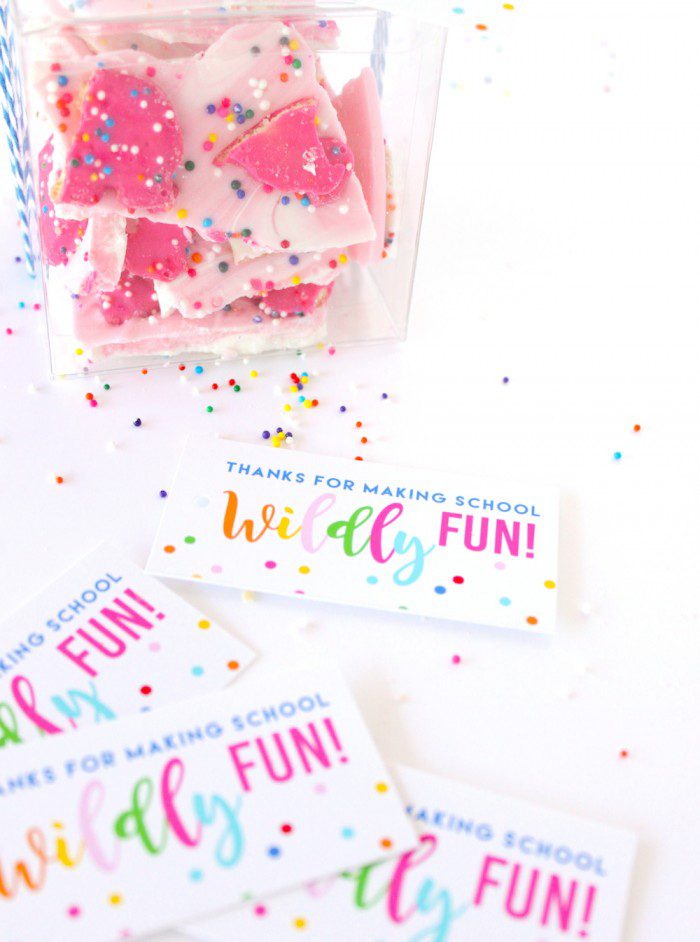 Eeek!!  I just love the way it turned out and for the Iced Animal Cookie lover…this is the perfect gift!!!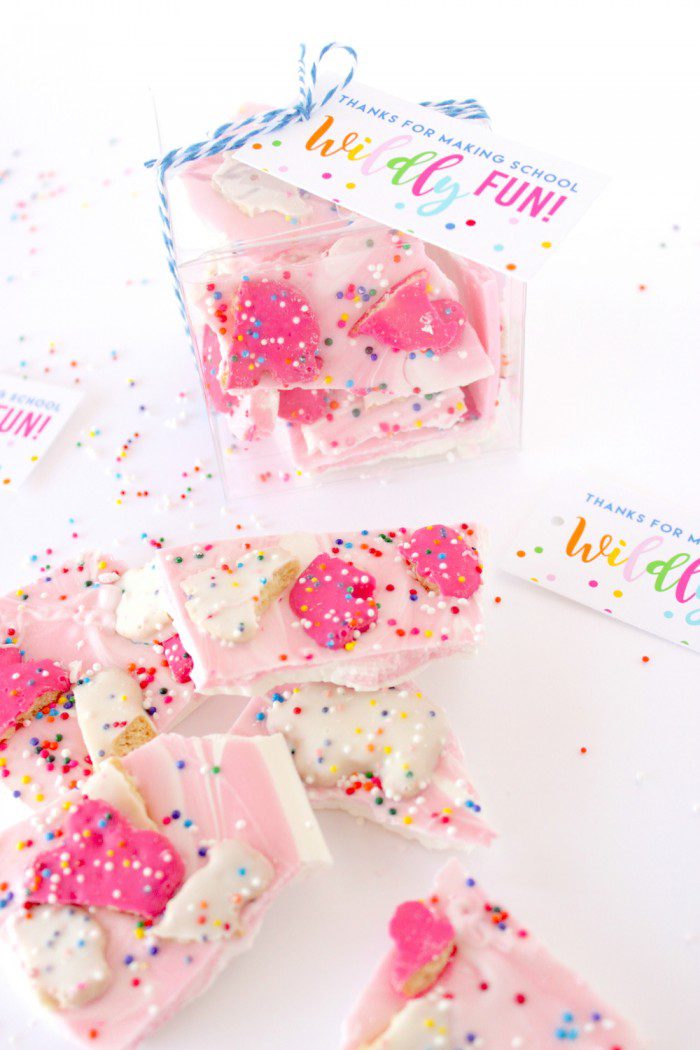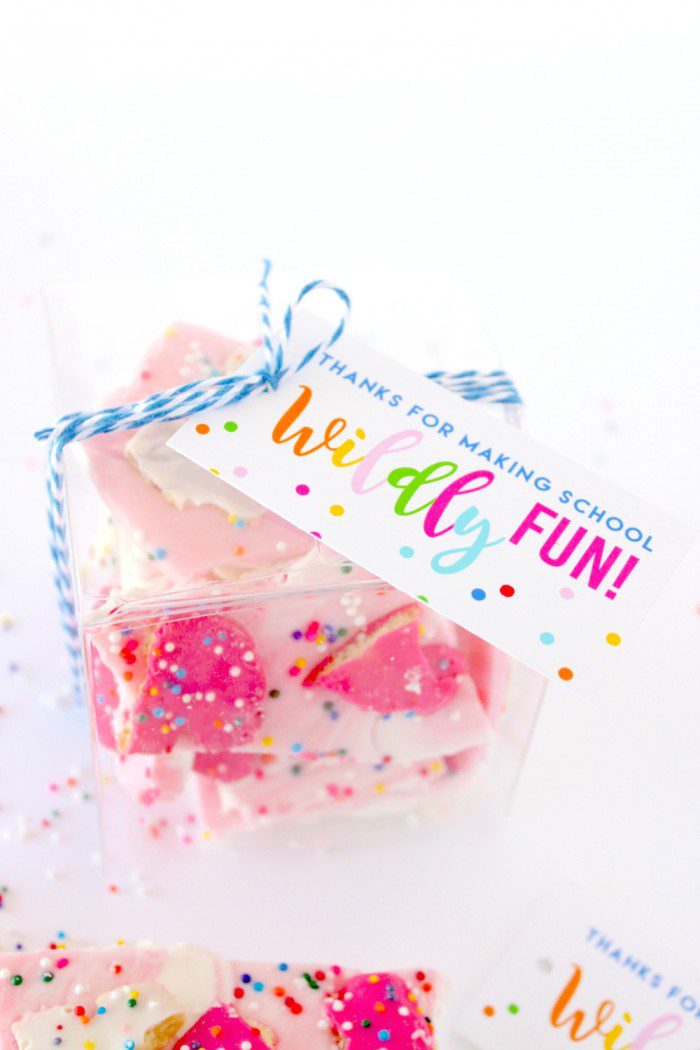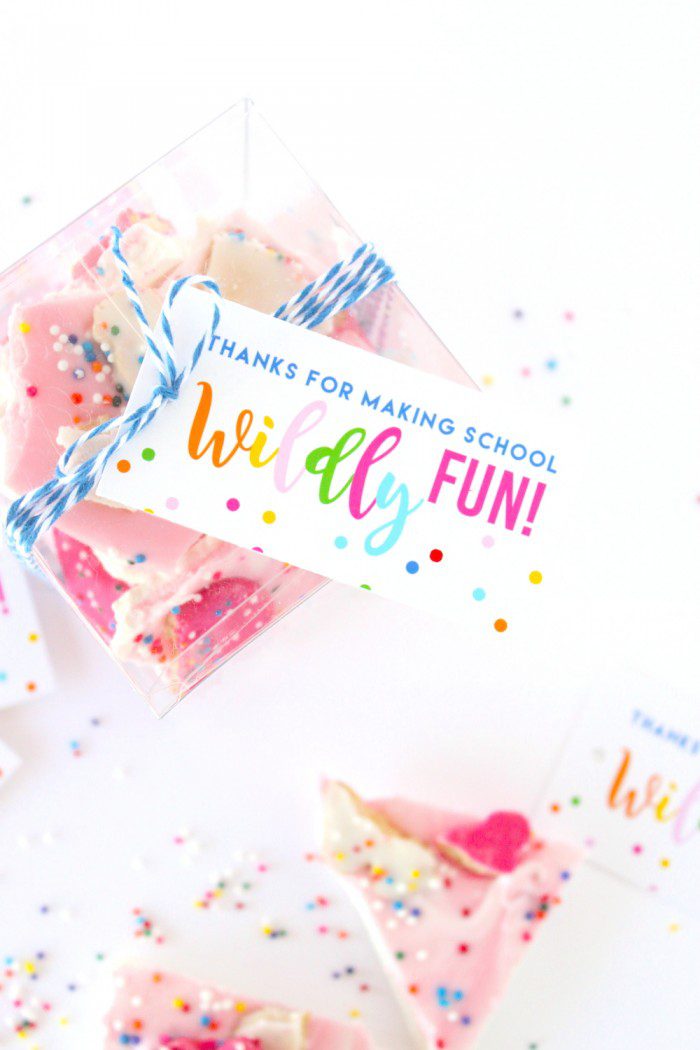 Don't forget to grab you FREE printable tags HERE!!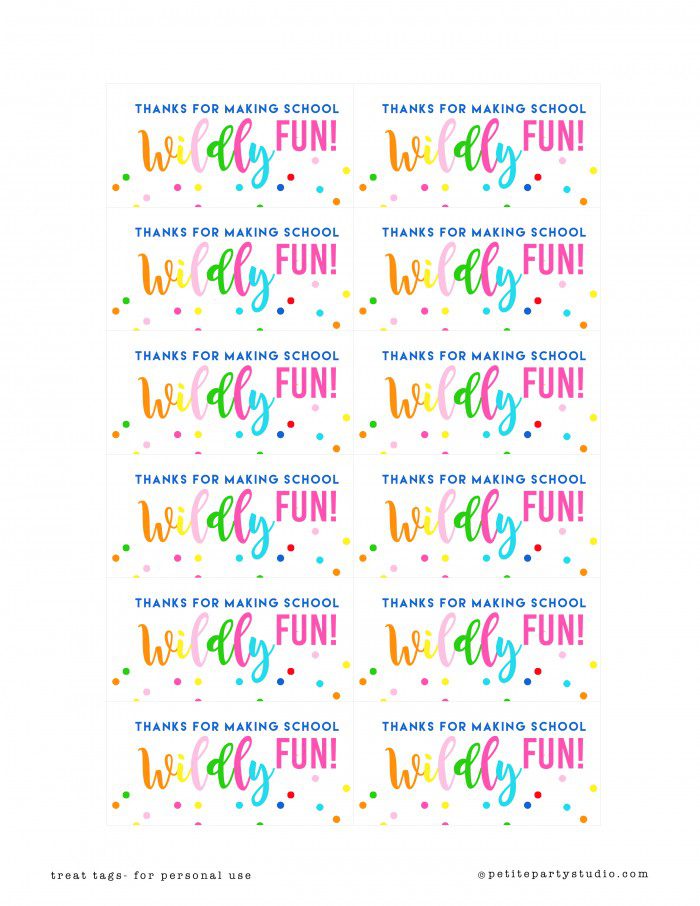 Ready to get cookin' & craftin'?  Make sure if you use our FREE printables, snap a pic and tag Petitepartystudio on Instagram #petitepartystudio