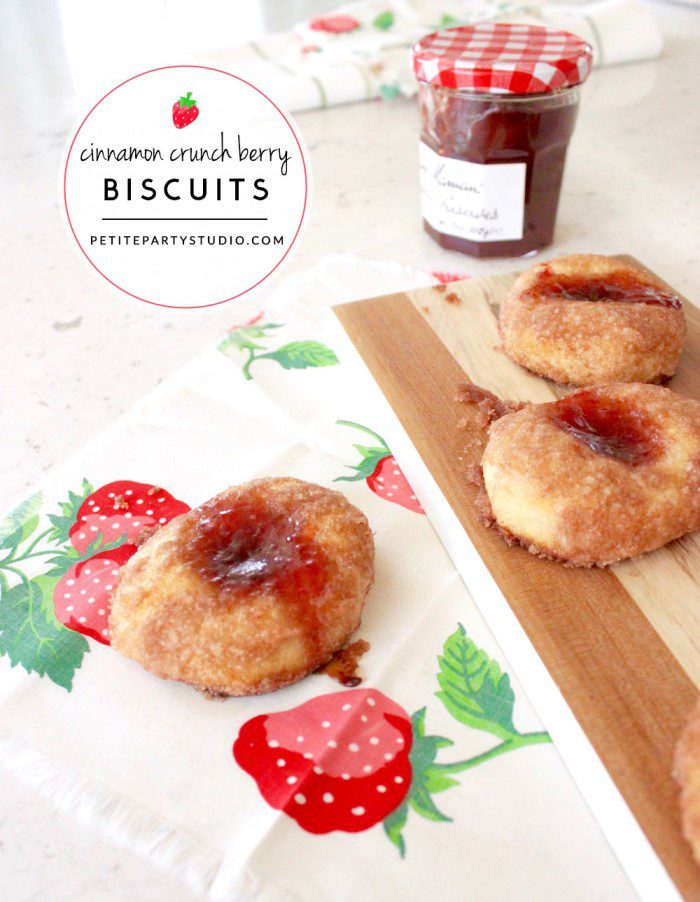 Our summer break is coming to an end and I am trying to squeeze in some last moments with my littles.  This morning, as part of the #DIYsummerIDEA series we have been participating in on Instagram, we made some easy DIY summer treats!  My kiddos are still pretty little and I wanted to create something that they could get involved with other than getting to mix the cake batter sort of task.  I dug into the archives of my 8th grade home economics brain and busted out this old recipe.  We made Cinnamon Crunch Berry Biscuits…they are sooooo simple and super yummy!
Here is what you need:
10 oz. can Refrigerated Biscuits | 1 stick of butter | fruit preserves | cinnamon-sugar mixture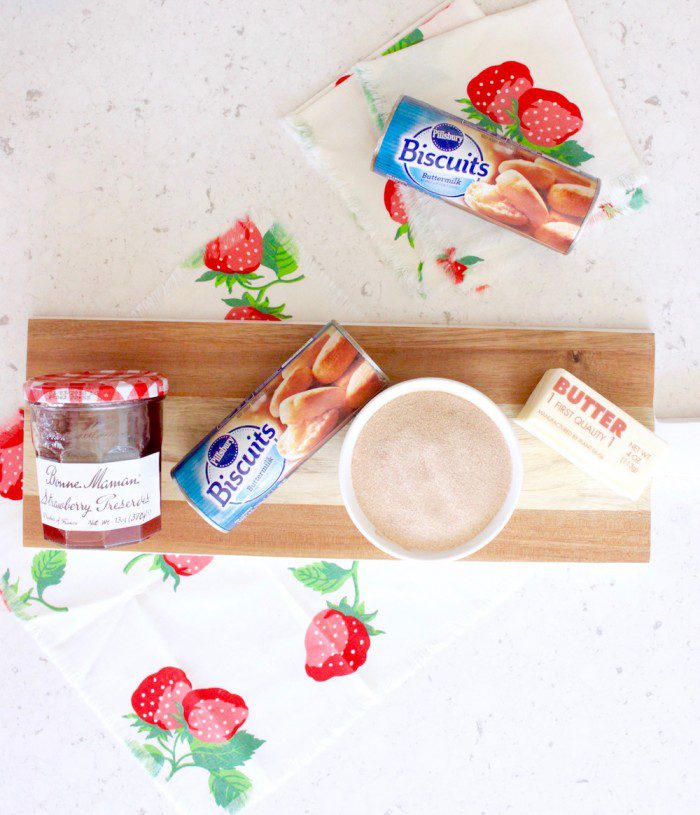 Start by pre-heating your oven to 375 degrees and line a baking sheet with parchment paper.  Next melt the butter and separate your biscuits.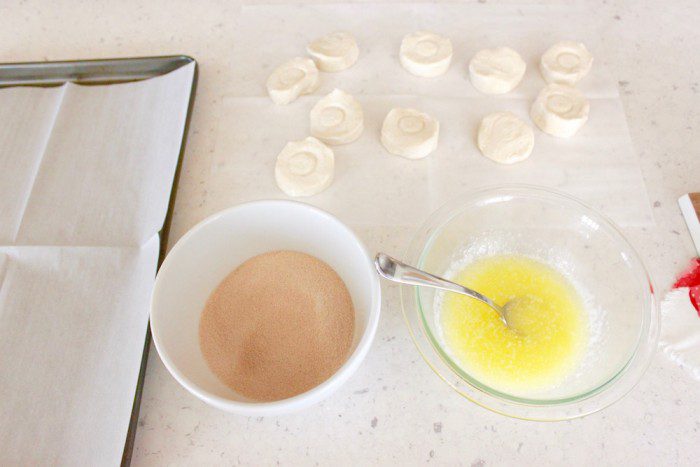 Take each biscuit, dip them into the melted butter and cover completely in the cinnamon-sugar mixture.  I walked the boys through the steps before letting them get their hands dirty.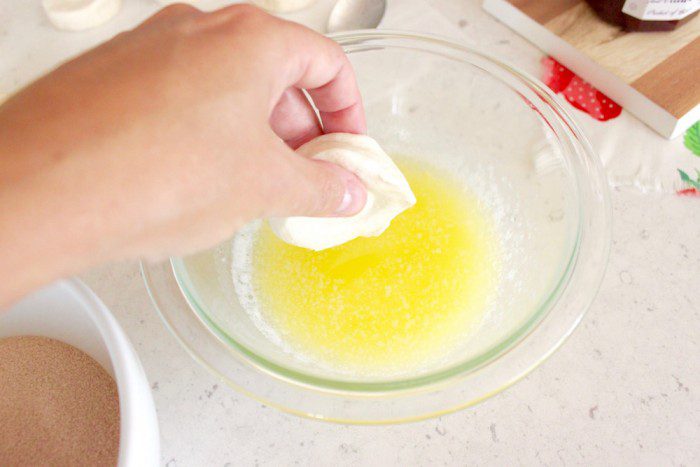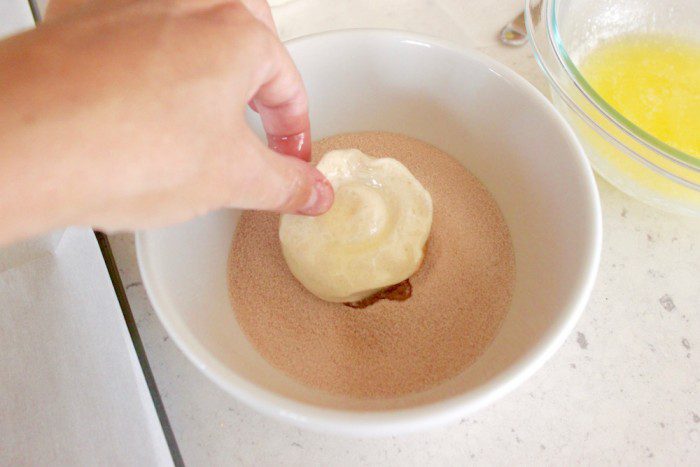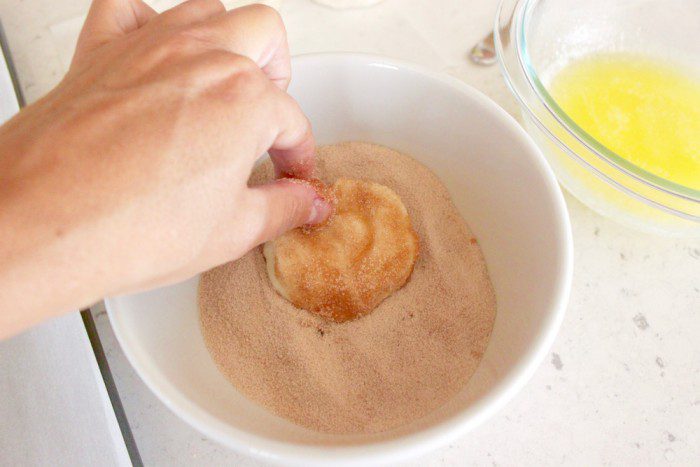 Now, it was their turn…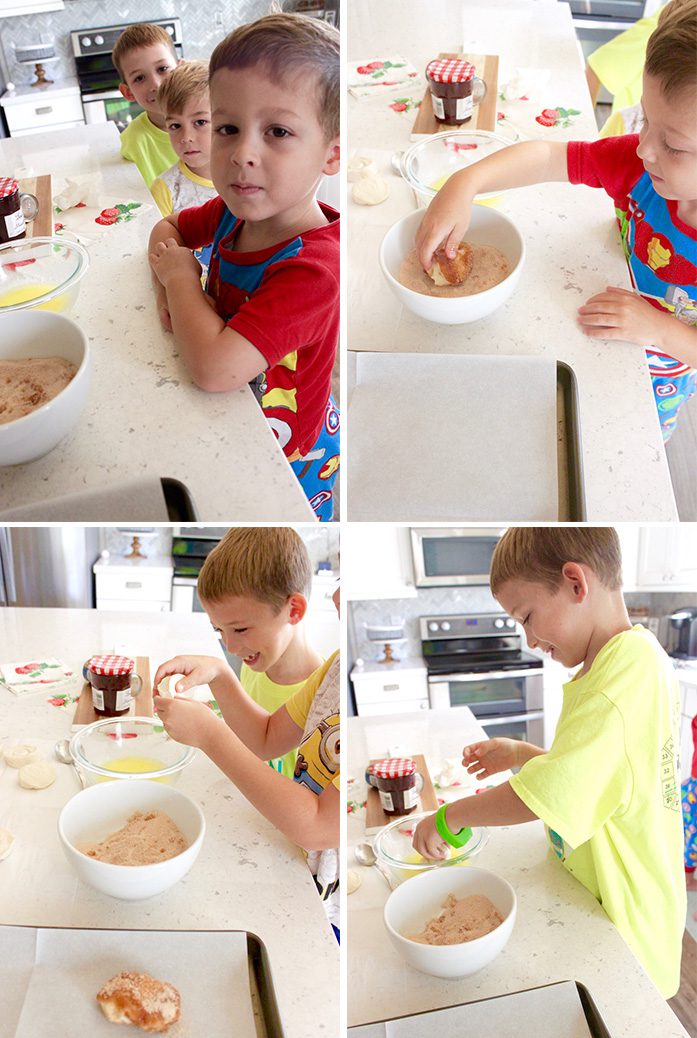 After all of the biscuits are coated in cinnamon sugar…make a thumbprint in the center of each one.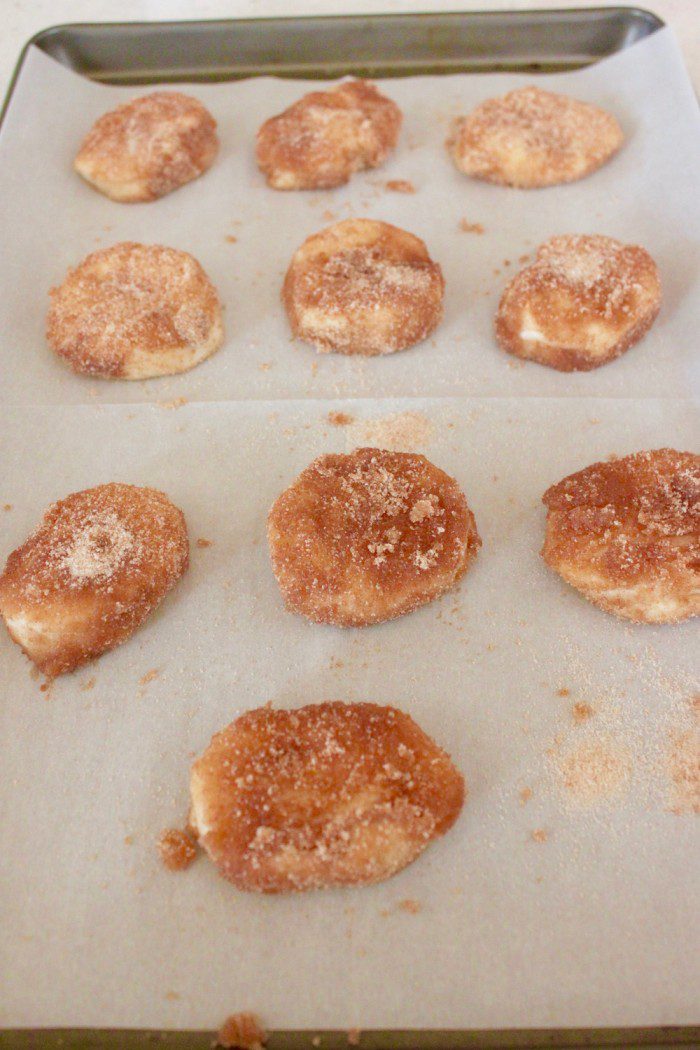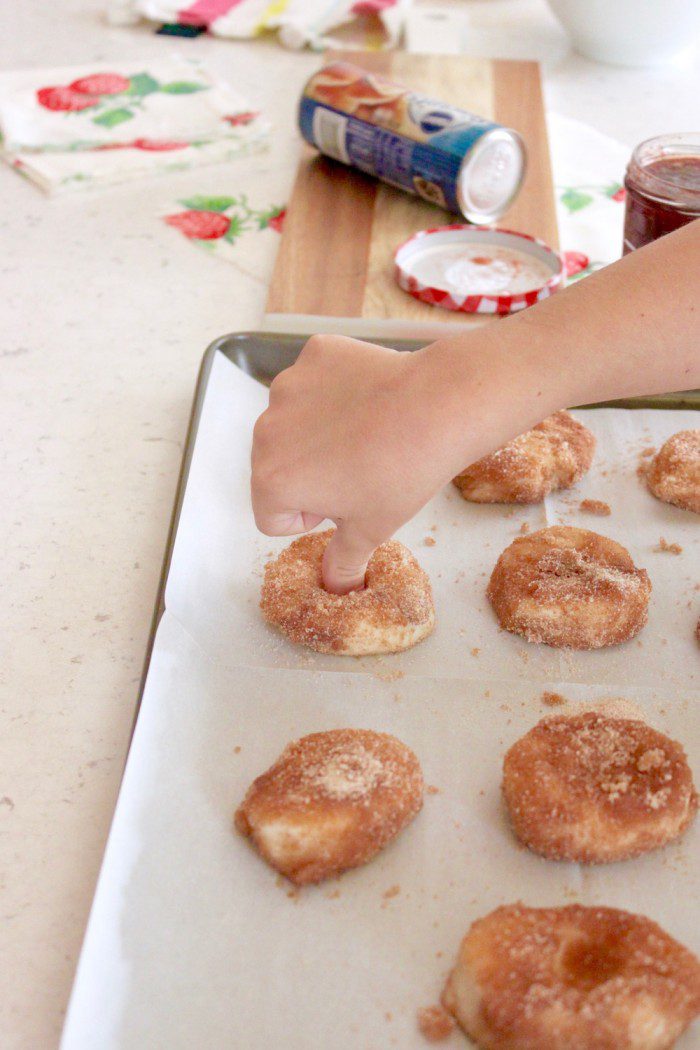 Then add a dab of fruit preserves to each biscuit…we went with strawberry.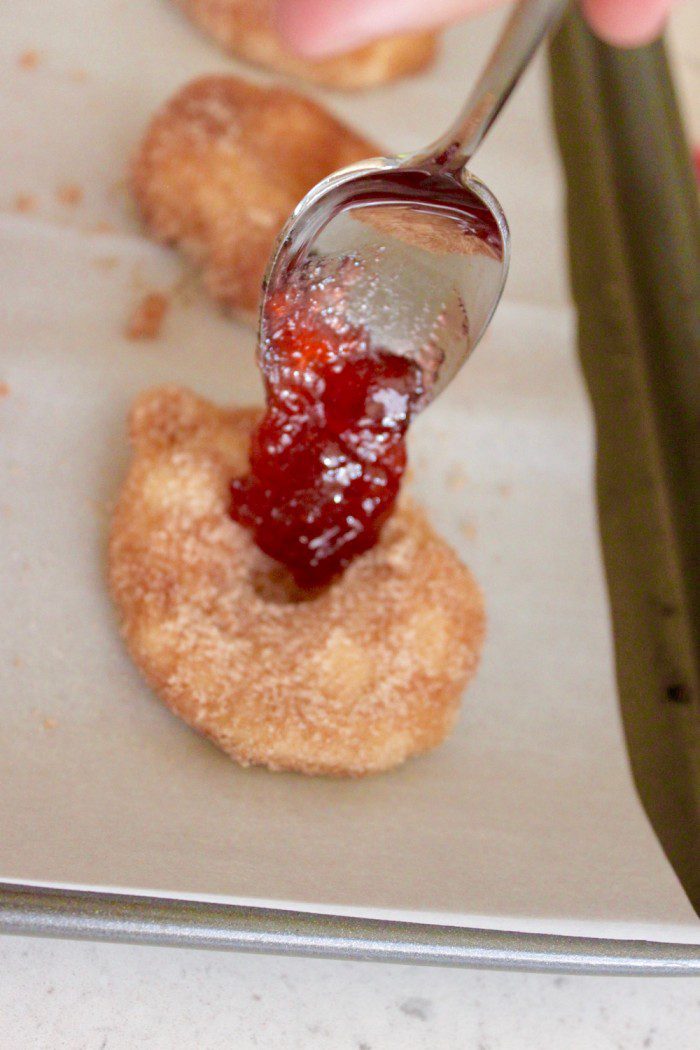 Now it is time to bake them up!  We baked ours for 12 minutes…our oven definitely runs a little hot so we adjusted the time from 15 min to 12 min.  Once they are ready, pull them out of the oven and let them cool little before serving.  The jelly stays pretty hot so be careful when serving.  The butter, cinnamon sugar combo bakes around the biscuit and forms the perfect sweet, crispy crunch.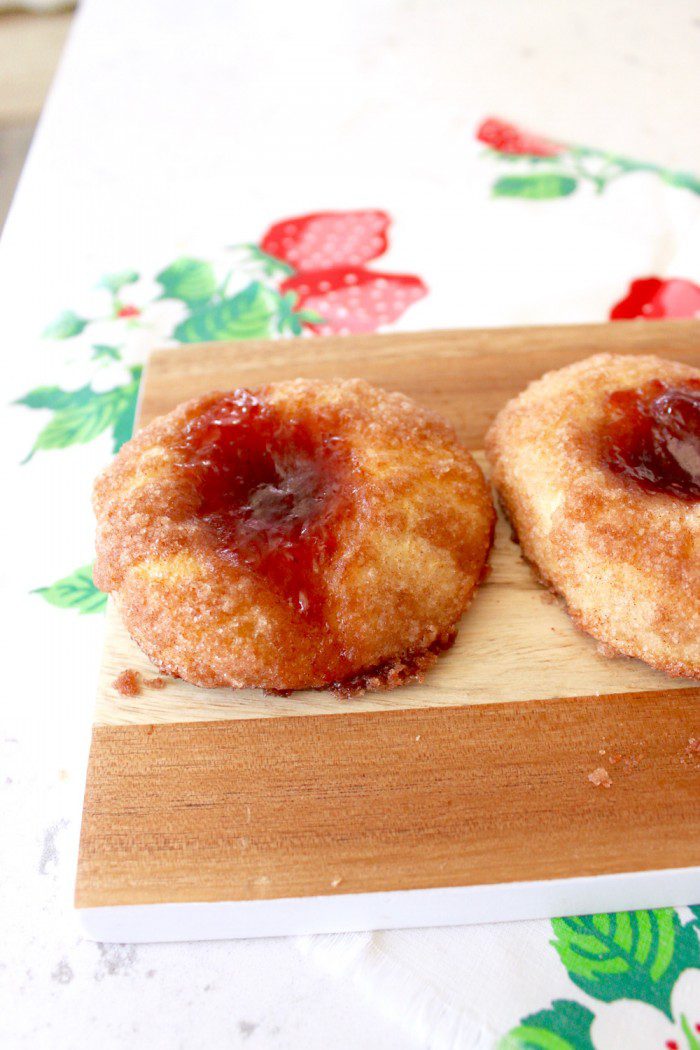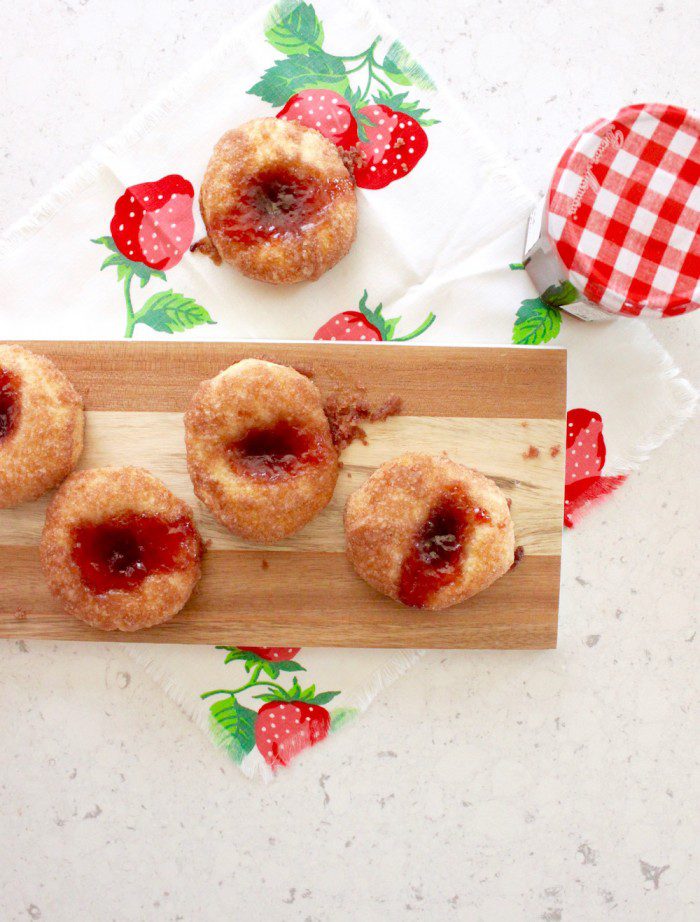 Ready to make some?  We'd love to see your pics!!  Tag us on instagram #petitepartystudio #DIYsummerIDEAS so we can follow along!  Happy Baking!