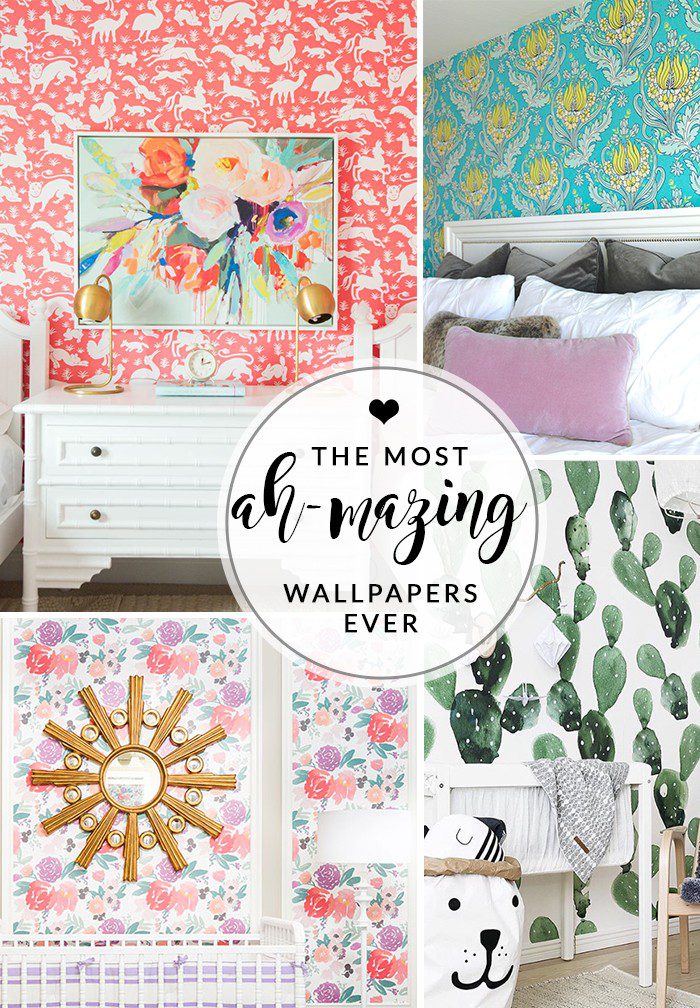 Every now and then I find myself drifting off into design land and daydreaming about things I want to do to my house.  I have a total obsession with bold colors and patterns so I am naturally drawn towards wallpapers that are just that.  I have done my fair share of some DIY painted details but there is just something about a large scale print to dress the walls.  One problem always stands in my way…here in Phoenix, 99.9% of interior walls are textured, which makes for the quick wallpaper hanging DIY project a no go.  In order to get the look I want, wallpaper looks best on a smooth wall therefore the wall needs to be floated.
**Floating the wall** trowel joint compound over the rough walls in light, even coats until the texture no longer shows thru.  Once the joint compound is dry, lightly sand and prime.
When I talk about adding wallpaper to my home the first response from so many is this.."oh, when did wallpaper come back in style?"  Well, truth be told, it has always been around in the design world but the problem is that most people don't have an avenue to get their hands on some of the most amazing designer wall candy.  Know an interior designer?  Well, they can put you in touch with the good stuff!!  LOL!!  or you can browse sites such as Spoonflower where artists upload their designs into a marketplace and their work can be printed on wallpaper or fabric for us to enjoy!!  Like this one…I browsed and browsed and I knew exactly what I had in mind and this was the absolute perfect paper from Indy Bloom Design.  The colors, the scale, the pattern…it is perfection for my walls and I can't wait to order it!!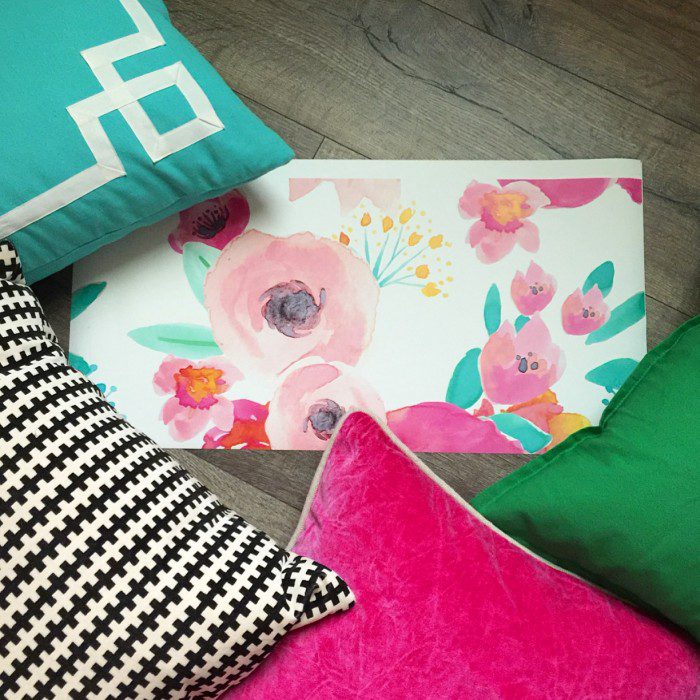 So just because I've committed to this wallpaper, doesn't mean I can't still look…here are some current papers that I am totally crushing on, check it out my wallpaper pickings!  If you click on the pic, it will take you to the source.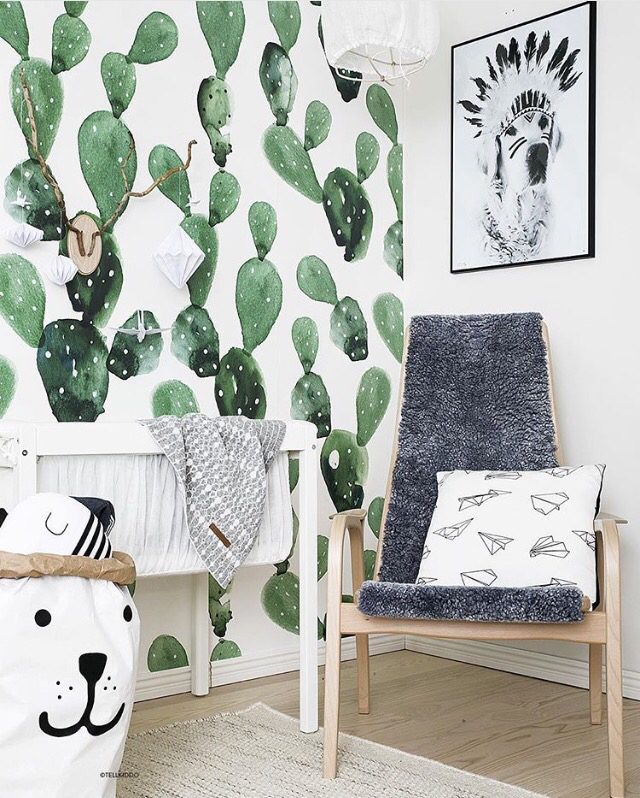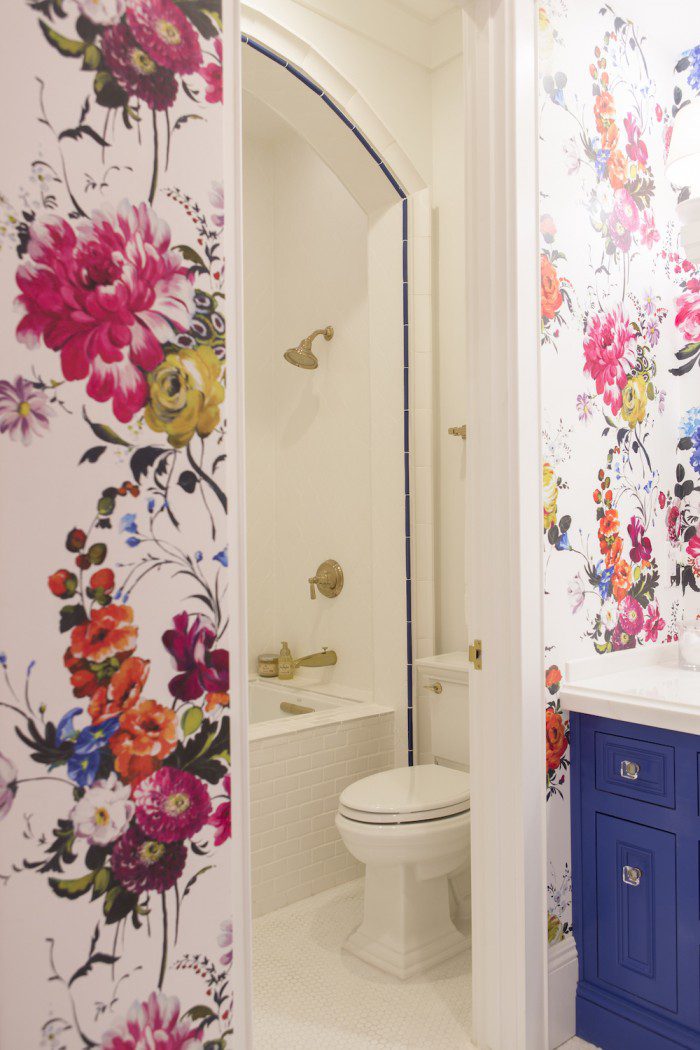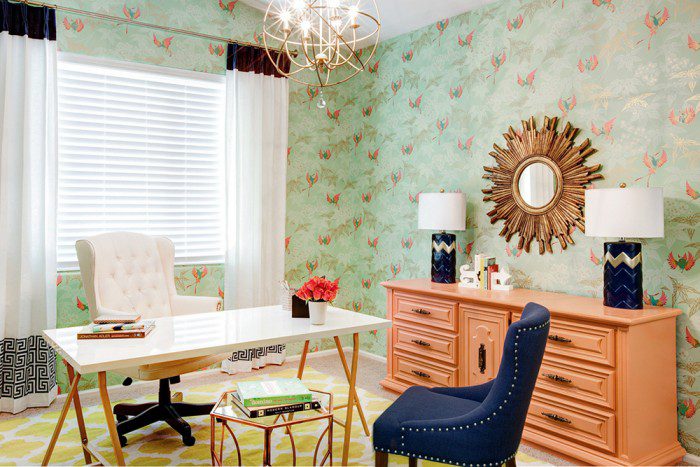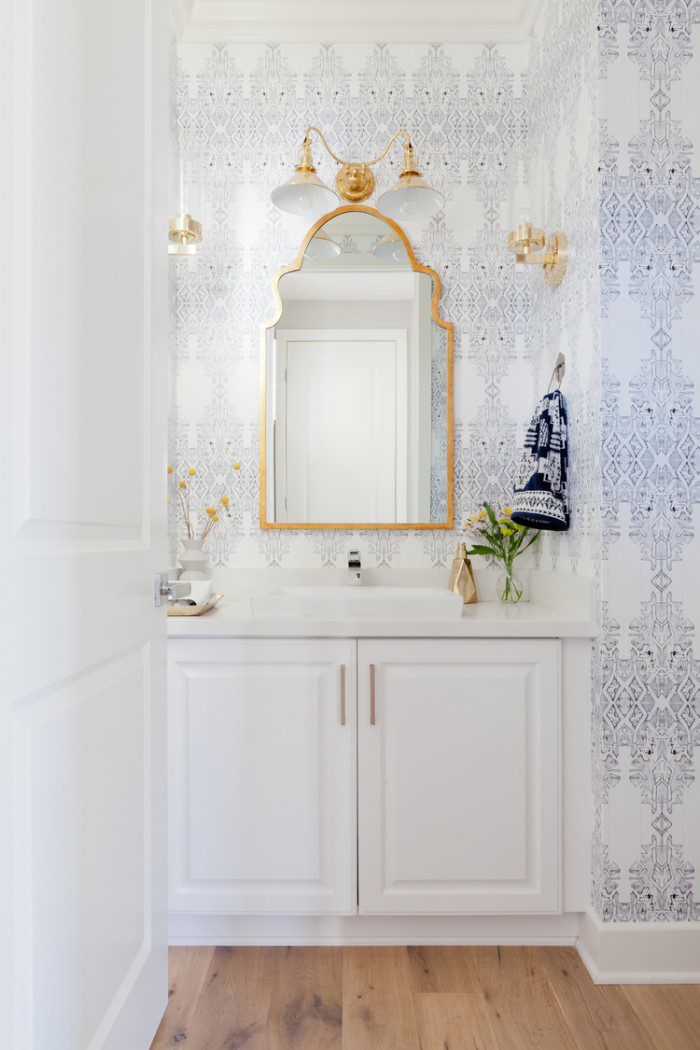 Coral Whimsy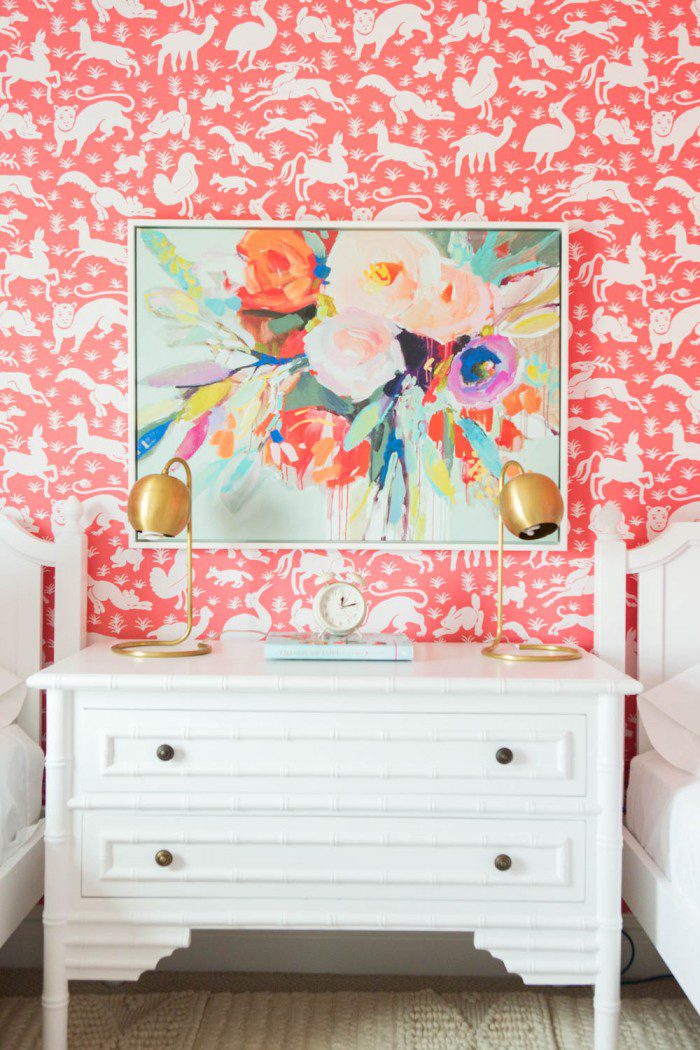 There are so many amazing options out there to dress your walls…don't want to commit to such a permanent choice?  This is the wallpaper I had installed in my master bedroom when we moved in…now I need to finish the rest of this room so I can post the whole thing!!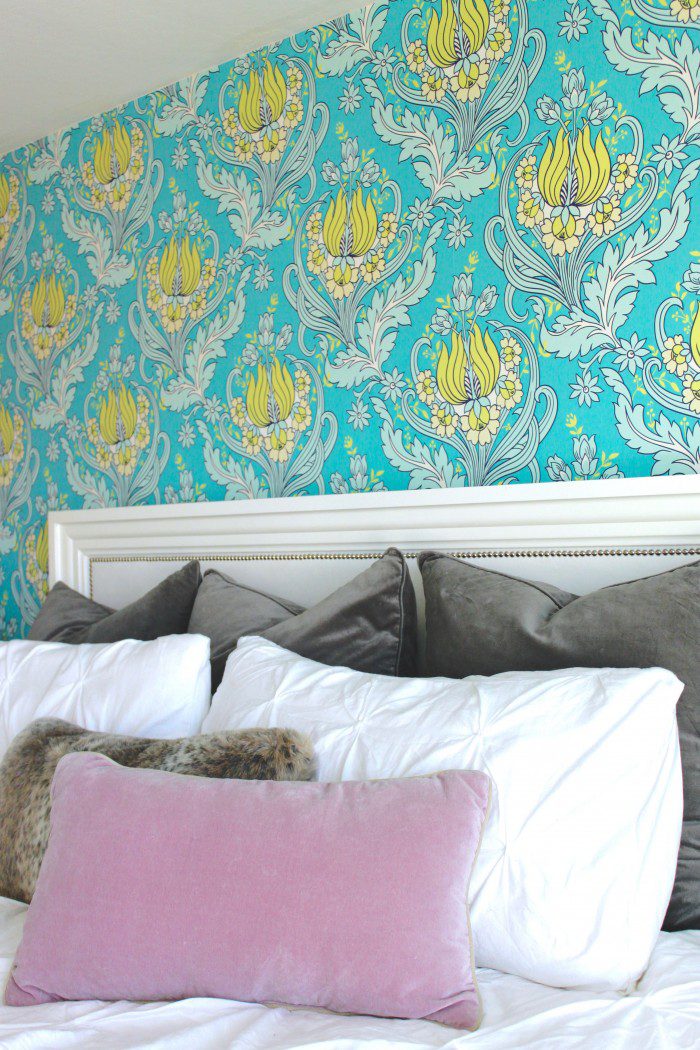 or you can try this DIY that I did HERE!!  I used a less permanent option by using liquid fabric starch to attach fabric to my walls.  Check back to see the wallpaper progress…okeedokee?  See you soon!!!