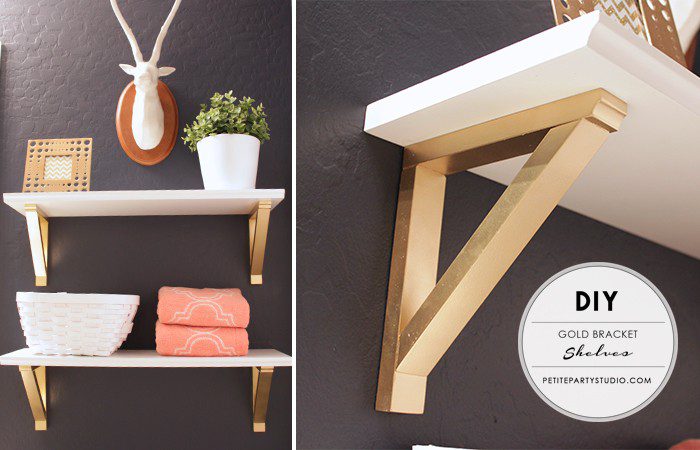 Quick and easy DIY?  We've got it here!  I can't believe we've let this one slip past the posting department!!  I could probably go thru my house and add up enough unposted DIY projects to cover the blog for content of the next year…oops!  Well, here it is, DIY Shelves with Gold Brackets, probably one of the most simple projects to tackle that can make a big impact on a small space.  Here is what you'll need:
-A set of unfinished brackets
-finished shelf
-gold spray paint (I love the Rustoleum Metallic)
Yes, that's it!  Just 3 things.  Here is what the brackets looked liked before the received a coat of gold spray paint.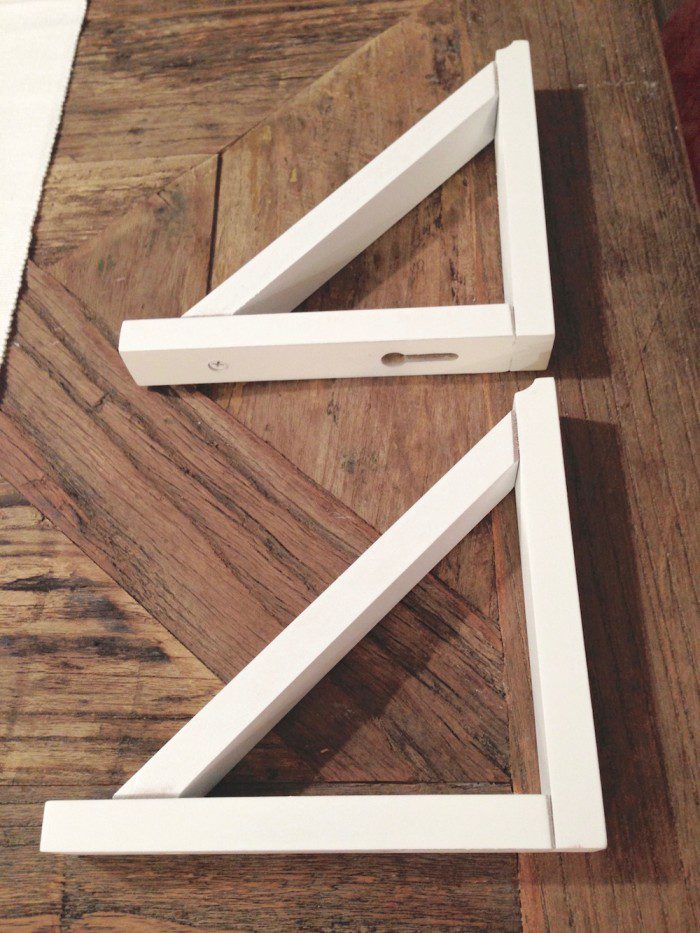 and…here is what they look like after.

With a few quick screws to attach the shelf to the brackets, it was ready to hang.  I used 2 sets above the toilet in my guest bath to store extra hand towels and toilet paper.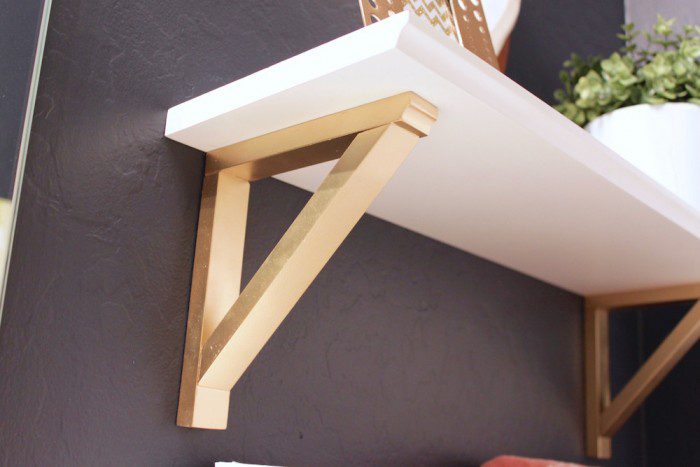 Just a few accessories completed the look!  Small budget, big impact!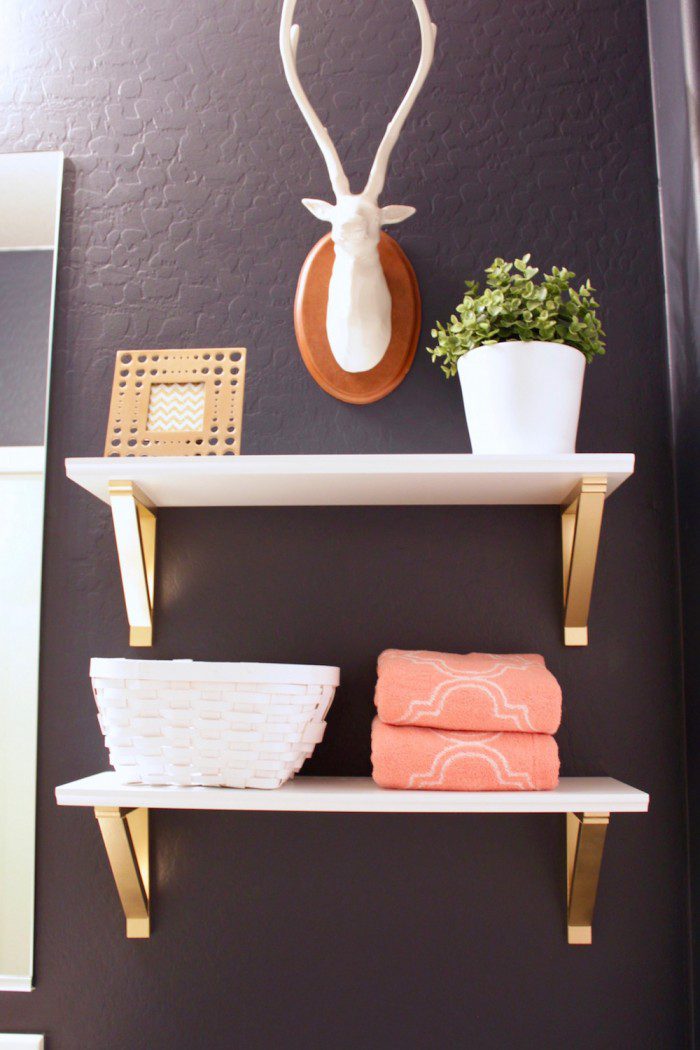 Thanks for stopping by!  Do you have a quick and easy project you'd like to share?  Tag us on Instagram using #ppsdesign