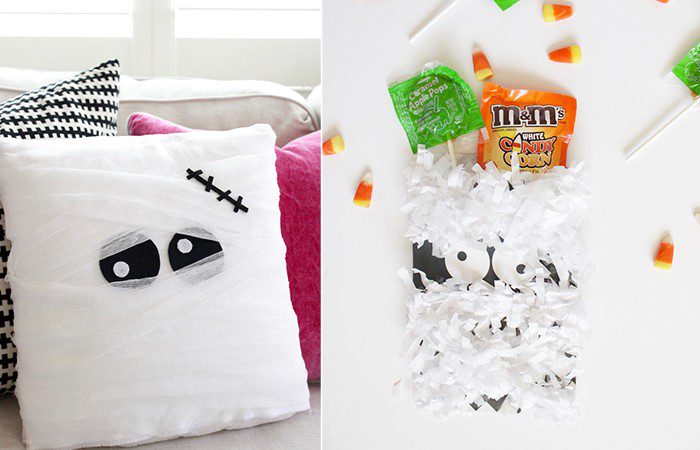 Need a last minute class treat idea? Throwing a halloween party and need to add some decor? These two quick, easy DIY projects will have you begging for your MUMMY!!!
Here is the how to's to make your own DIY Mummy Pillow and Favor Bags!!!
First up these DIY Mummy Pillow that we featured on Eighteen25 Blog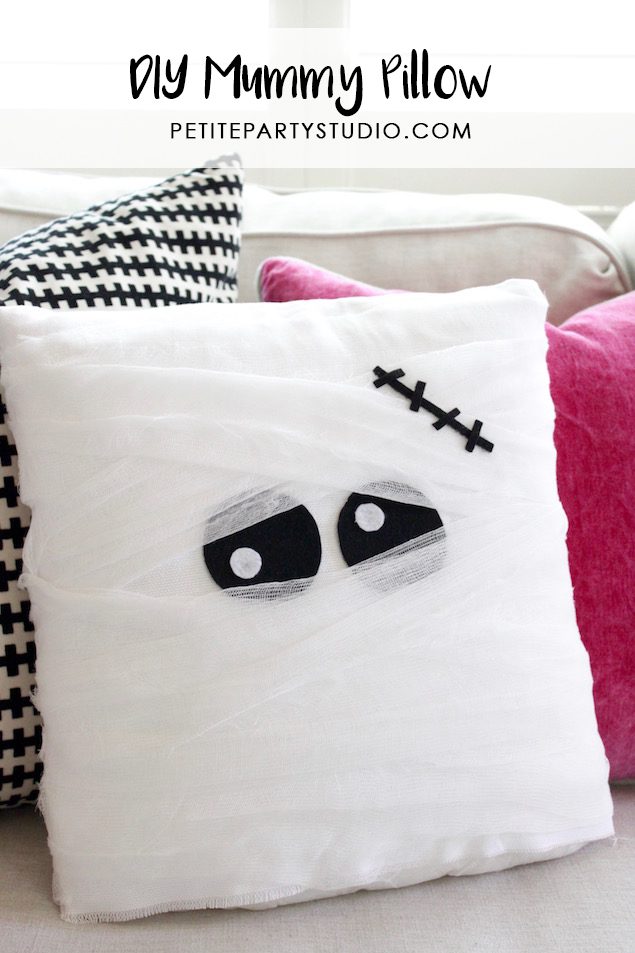 Here are the supplies you are going to need:
-1 White Pillow Cover 0r white fabric to sew your own pillow
-Pillow Insert
-Felt | white & black
-Cheesecloth
-Glue Gun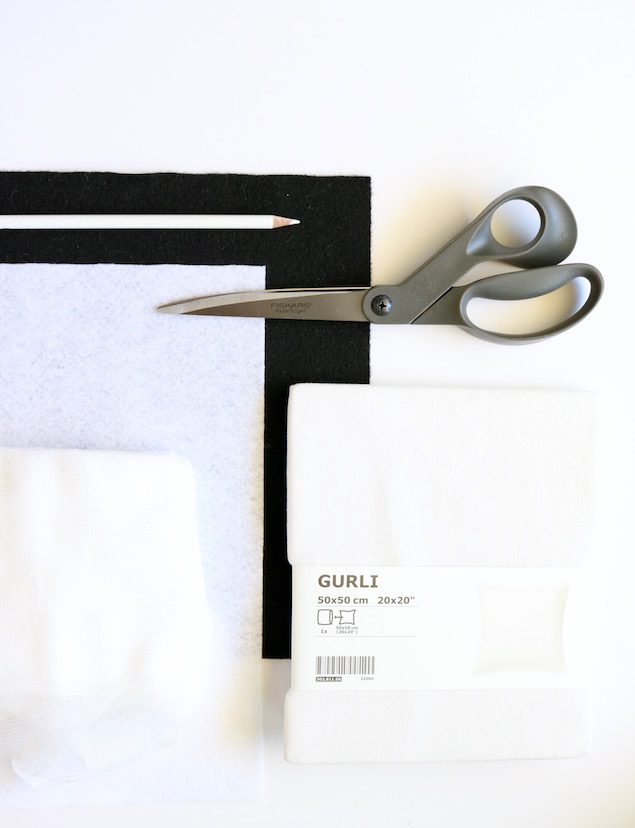 Start by tracing the size eye you'd like from the black felt, a white colored pencil works great for tracing on dark colors. Next cut out the small white circles to complete the mummy's eyes.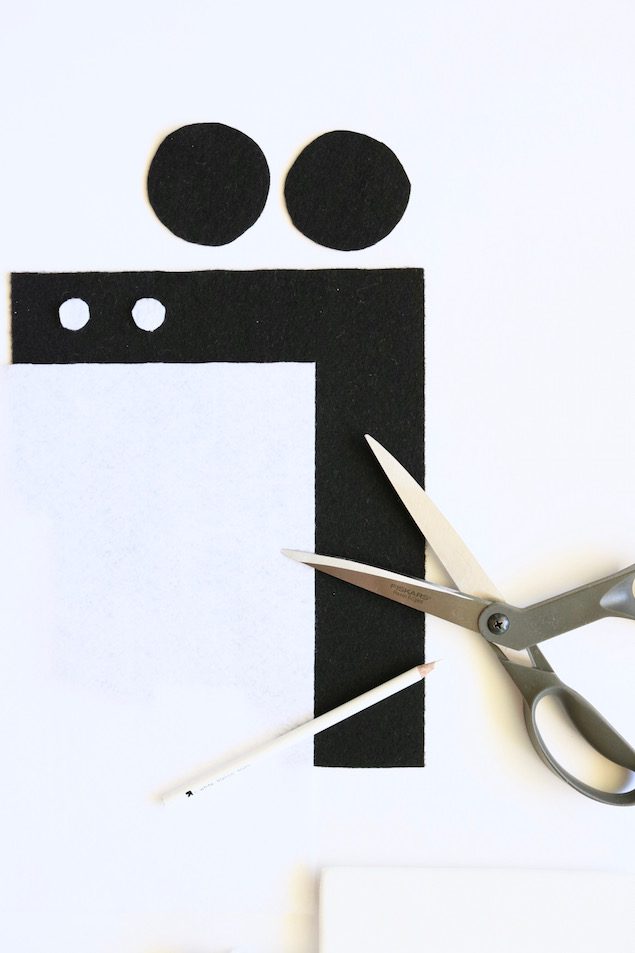 Once you have the felt cut out, place the eyes where you'd like them on the front of the pillow and glue them down.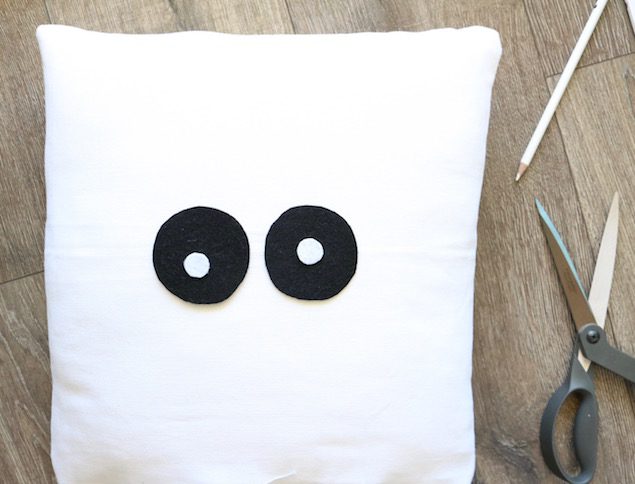 Now, take the cheesecloth and cut it into 4-6″ wide strips. I started playing around with laying out and bunching up the strips of cheesecloth before actually gluing them down. Using the strips, I crossed them back and forth over the front of the pillow to create the "mummy face" and glued the ends of the cheesecloth to the sides of the pillow. Once I had the look I wanted and all of the pieces glued down, I trimmed off any excess ends. I took some extra felt and glued on the Mummy's "stitches" to the front of the pillow.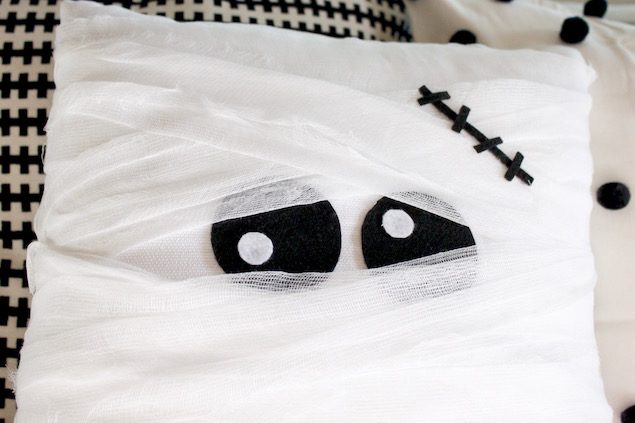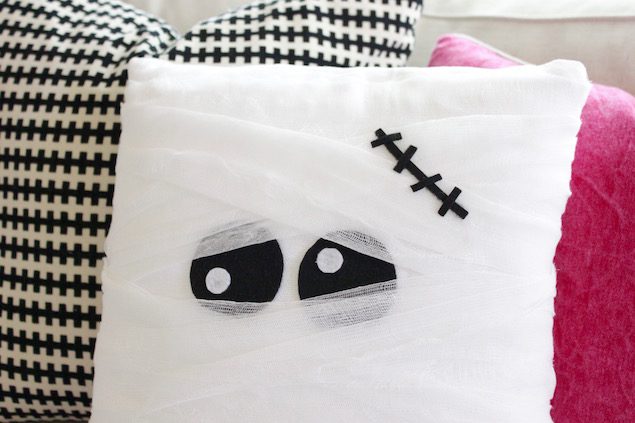 So cute, right?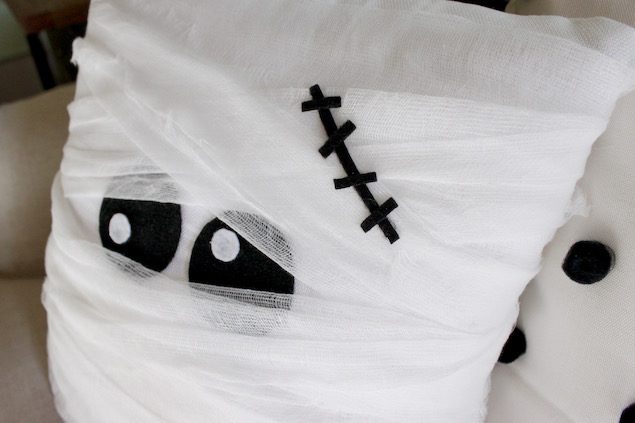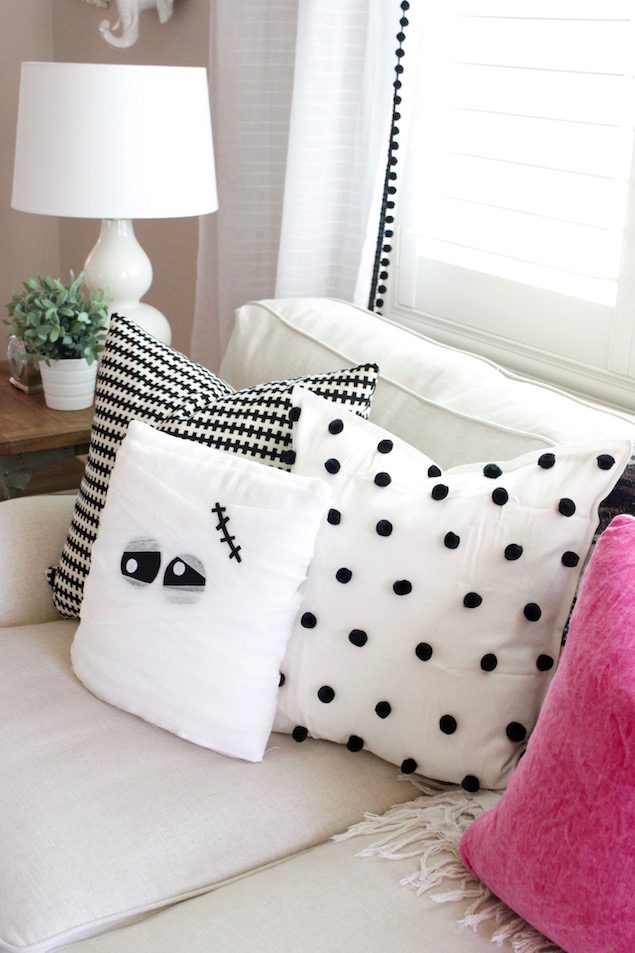 Next up…we created this darling DIY Mummy Favor Party Bags
Favor Bags 5×7
3 Easy Steps
1.Cut, Prints and glue the spooky eyes to the bag
2. Layer pieces of tissue fringe over the spooky eyes to look like a mummy
3. Fill with candy & enjoy!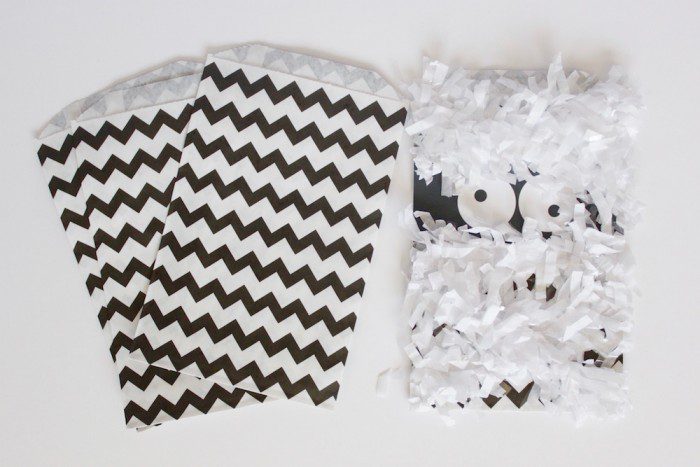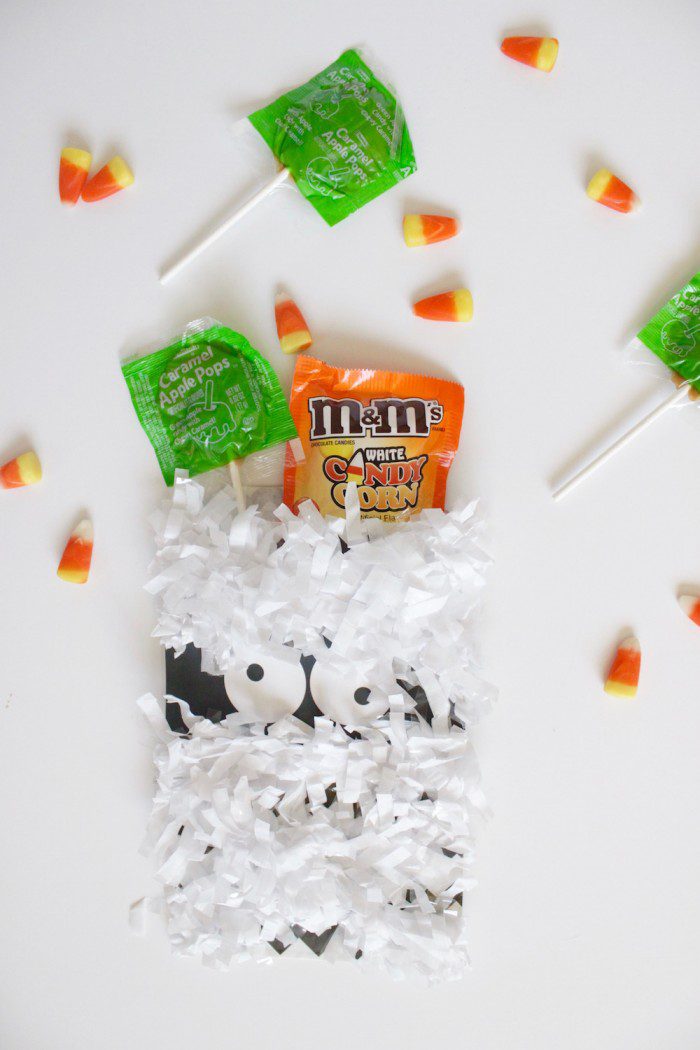 See??? Sooooo quick and PERFECT for last minute ideas!!! Wanna get crafting? Share your finished projects with us by following us on Instagram and tag #PPSDIY