Well, here is another project that can be checked off the list!!  YAY for competed projects!!!  I purchased this side table when we moved into our house almost 3 years ago and I have had this one the back burner and it was time to gettttterrrrrrrdone!!  Here is what it looked like before the makeover…my new
DIY Faux Marble Table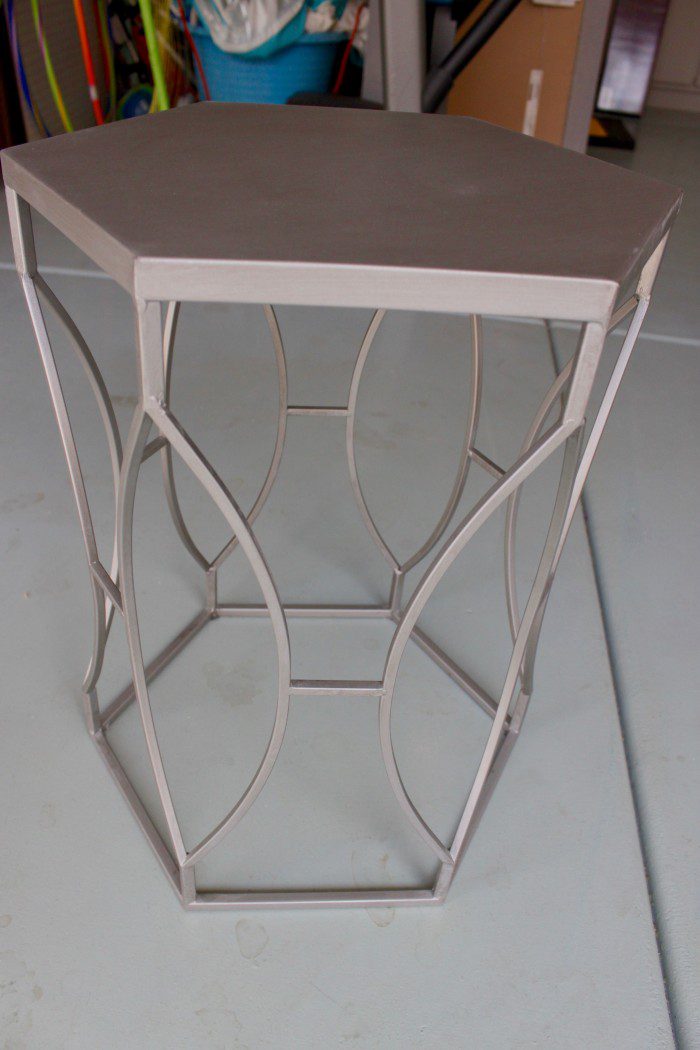 So, to complete this DIY, you will need the following supplies: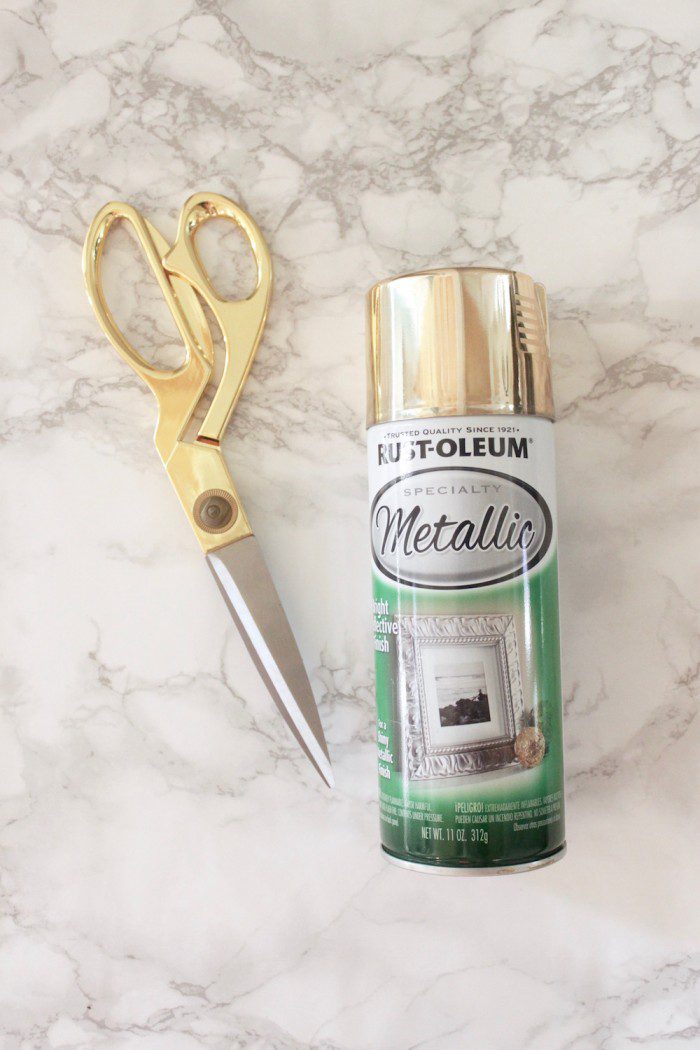 I started by spray painting the base of the table with the gold spray paint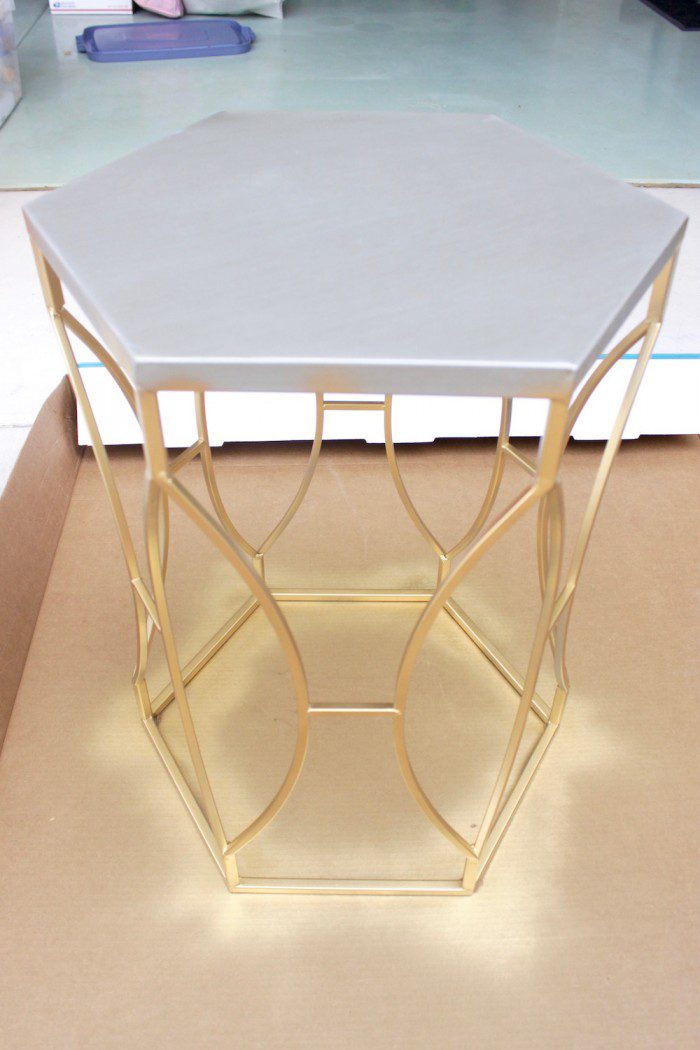 I then sprayed the top white just in case the contact paper didn't wrap all the way around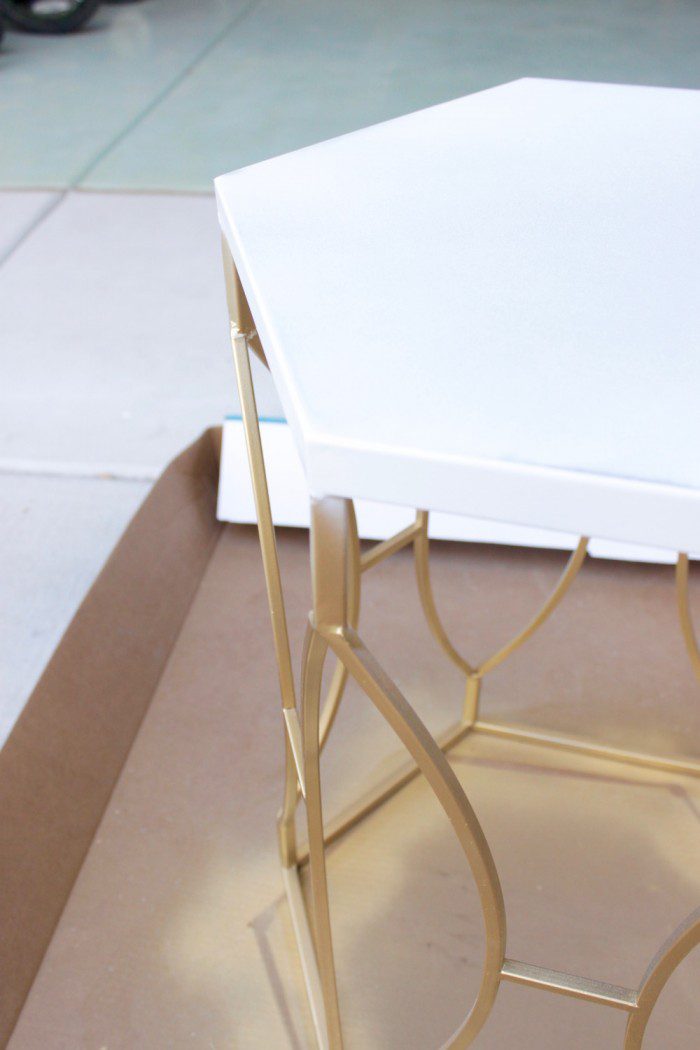 Next I measured out the faux marble contact paper and just so happens it was wide enough to wrap around the sides!!  Winning!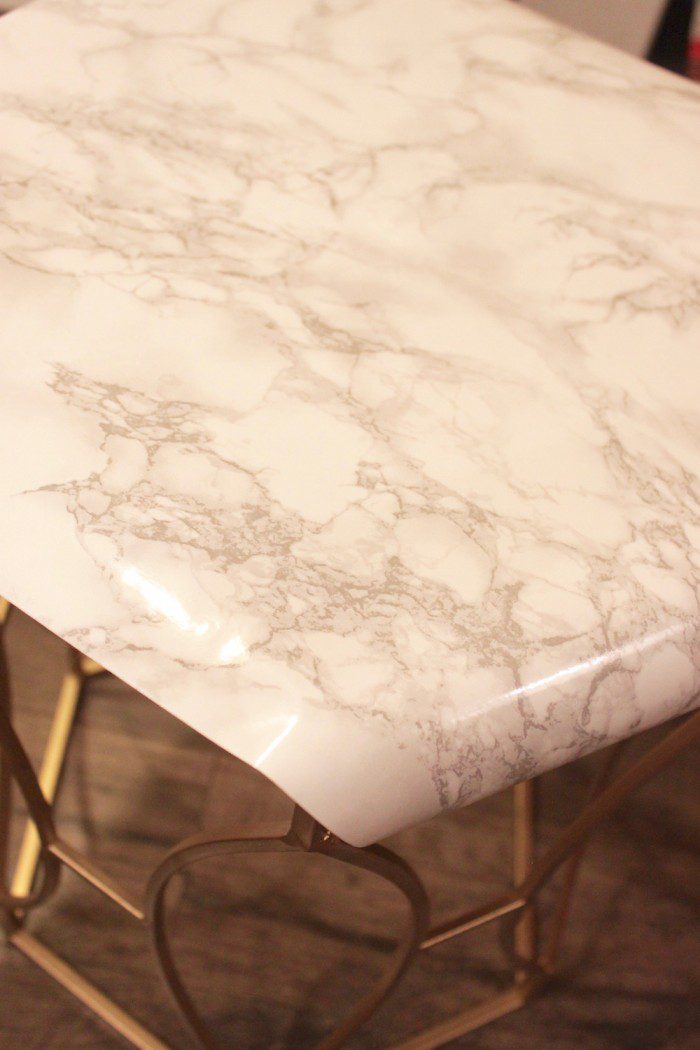 I would wrap one side, then make a slit and wrap the next side, working my way around the top and BOOM!!  Here is what it looks like all done!!  Such a difference!  I love the way it turned out, such a difference, right?!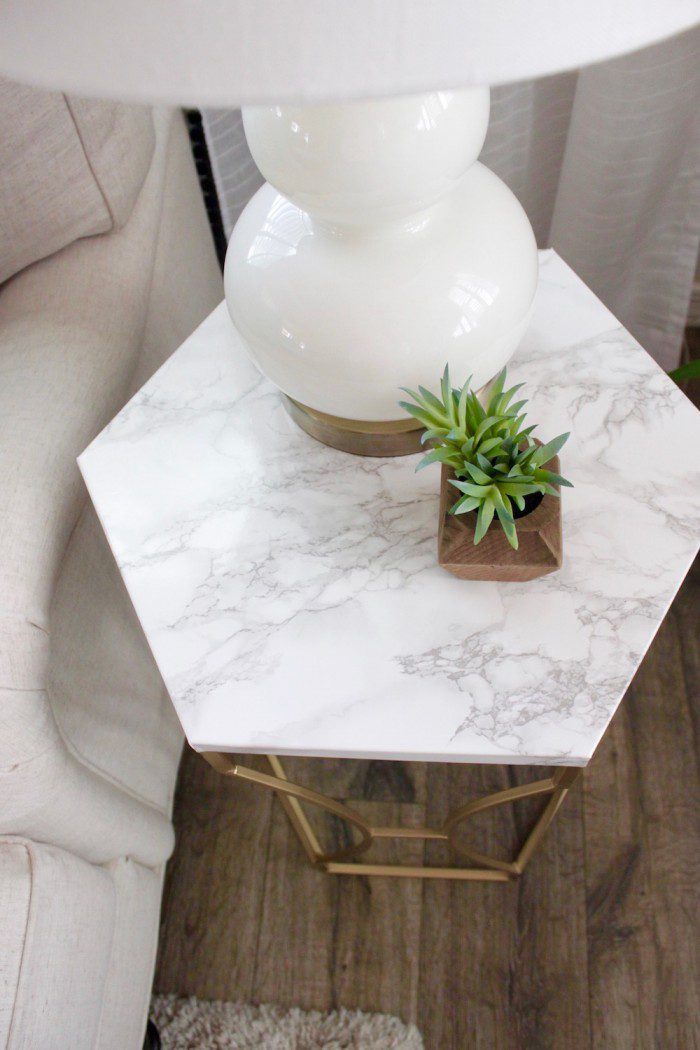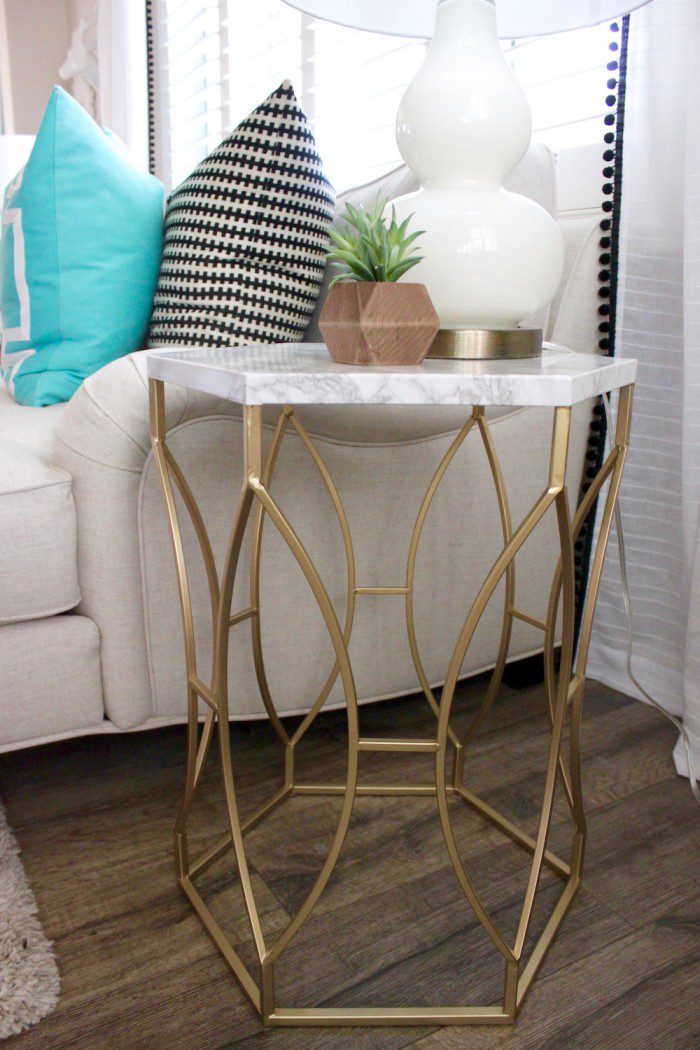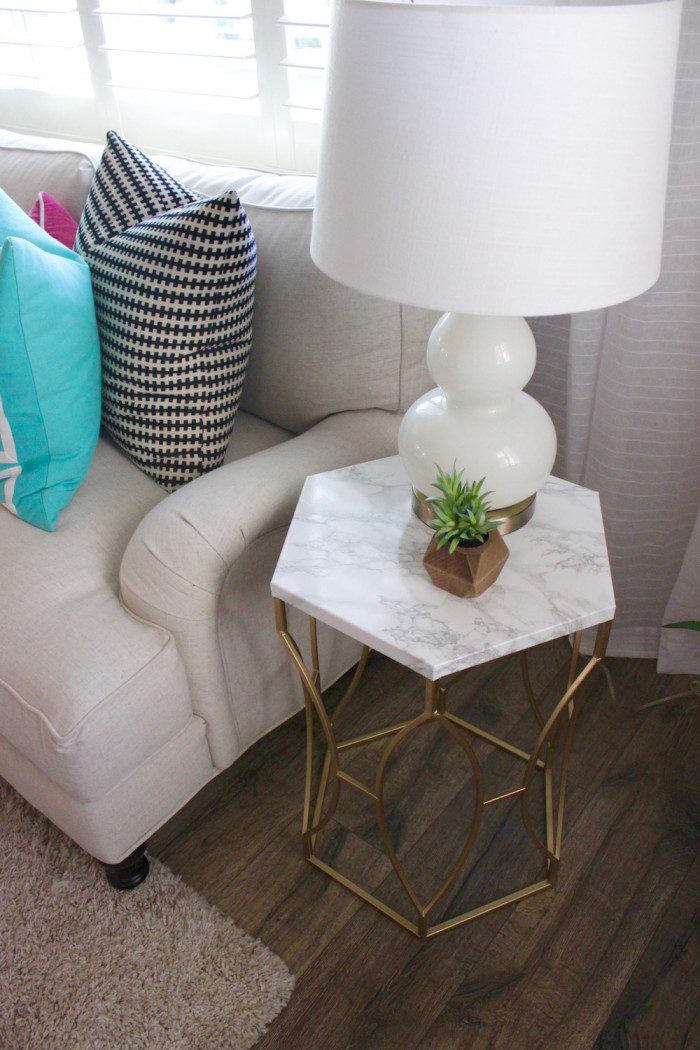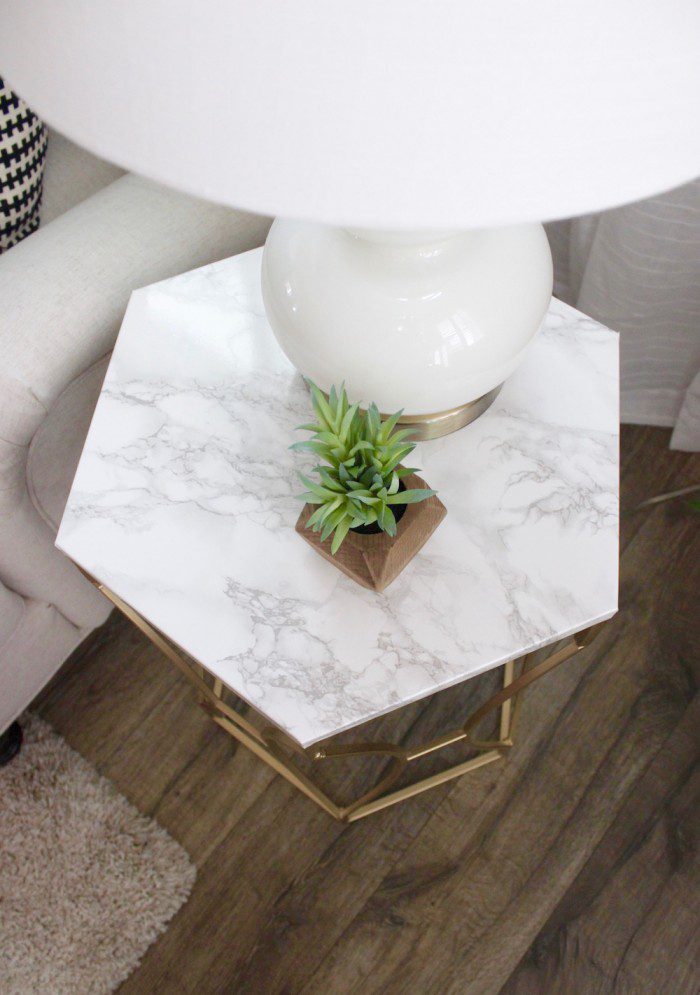 ready to tackle you own DIY Faux Marble Table?  Post a pic in Instagram and tag @petitepartystudio #PPSDIY so we can see your awesomeness!!  Thanks for stopping by!