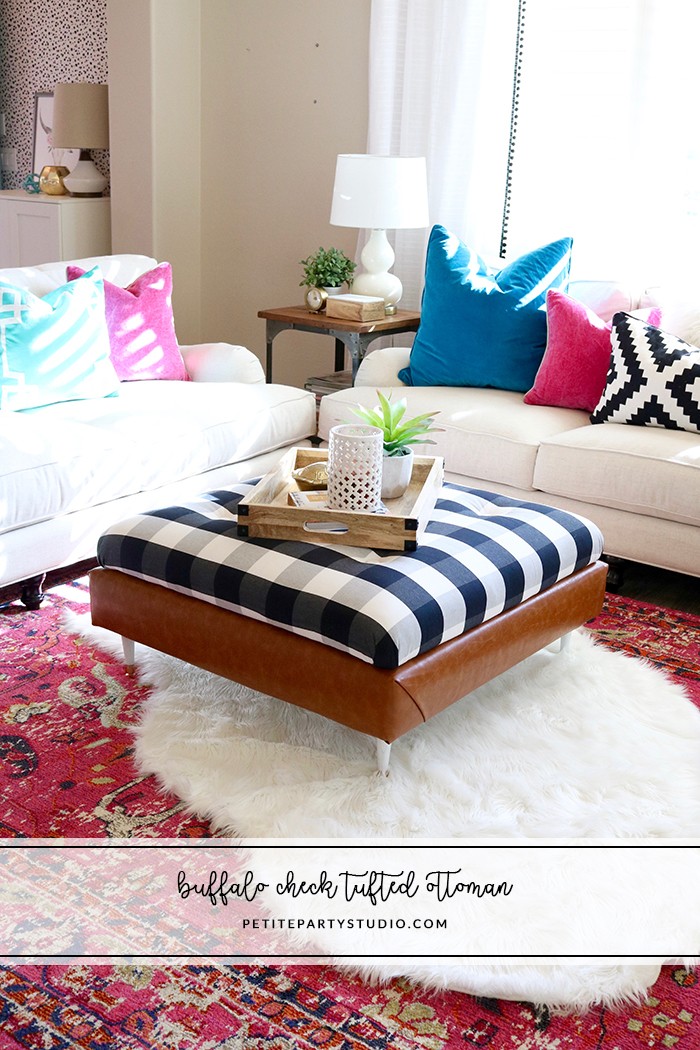 Hello, hello, hello!!!! Happy mid-week!! Today I am going to share with you a DIY re-do project that I have been working on. You may remember the first DIY ottoman IKEA Hack from HERE and this is what it looked like…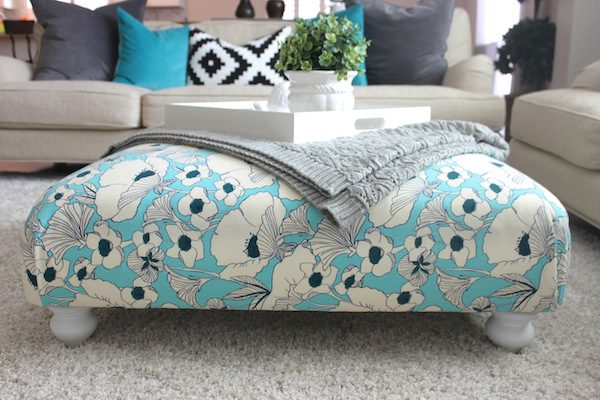 and this is what she originally looked like when I picked her up out of the as-is room at IKEA.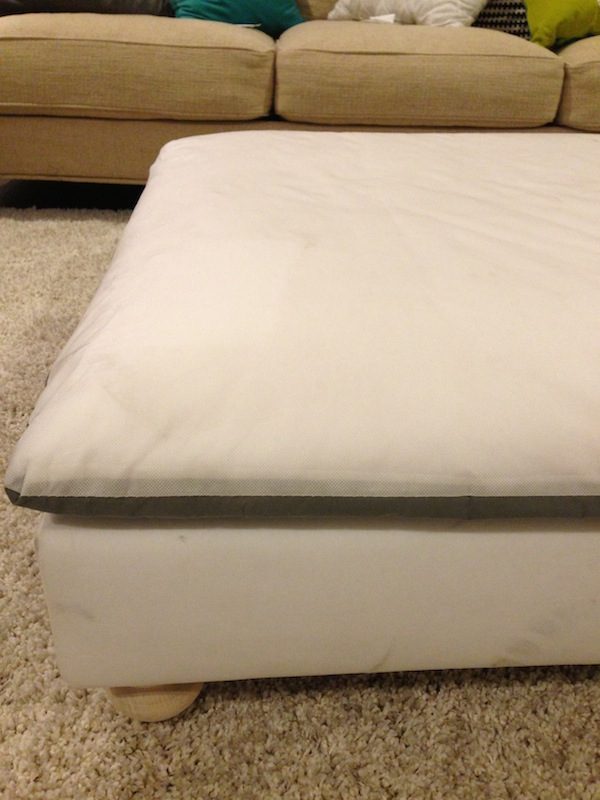 and here is what it looks like NOW!!! WOWEEWOWOWOWOW!!! Well hello there buffalo check!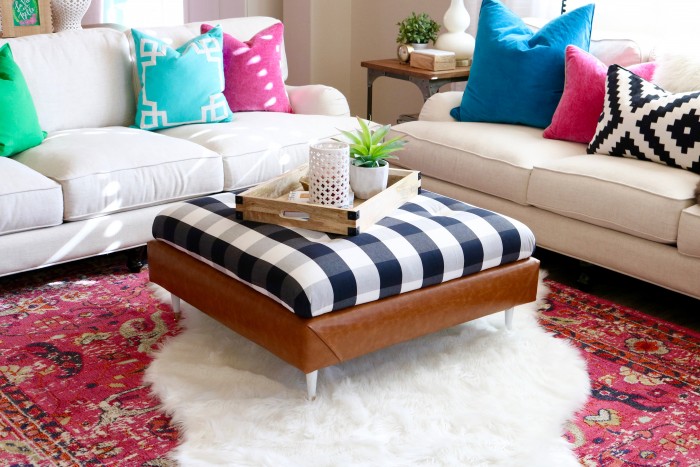 Ok, so it's not that I didn't love my ottoman the way it was, I just needed to make a few changes and I am so glad I trusted myself to rework it a bit. This is what the ottoman looks like if you were to purchase it from IKEA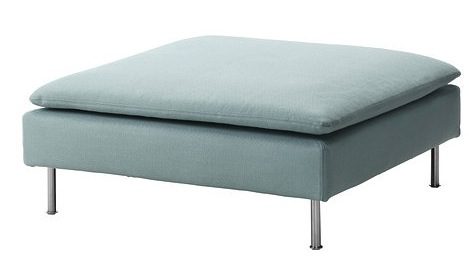 When I originally recovered it, I changed the legs to a bun foot and wrapped the fabric over the entire piece like this…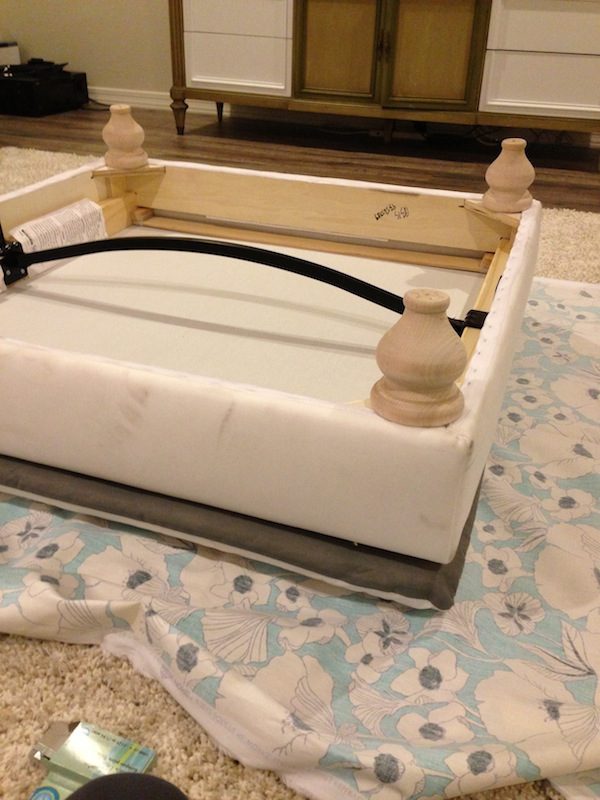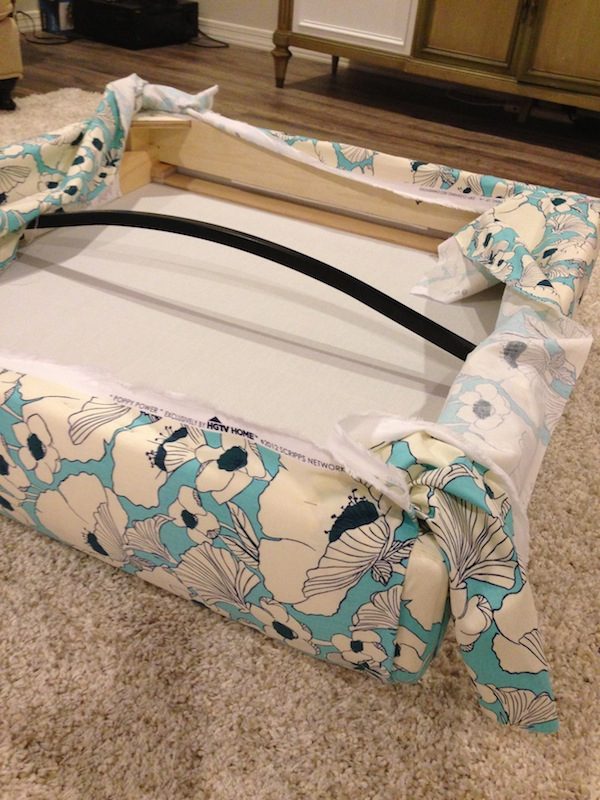 For the makeover, I decided to change out the feet to a tapered mid-century modern type style foot that I found at Home Depot HERE. Depending on your piece you may or may not need to add the corner plates to attach the legs. I also decided to keep the cushion part separate from the base.
The legs came in natural wood and silver so…..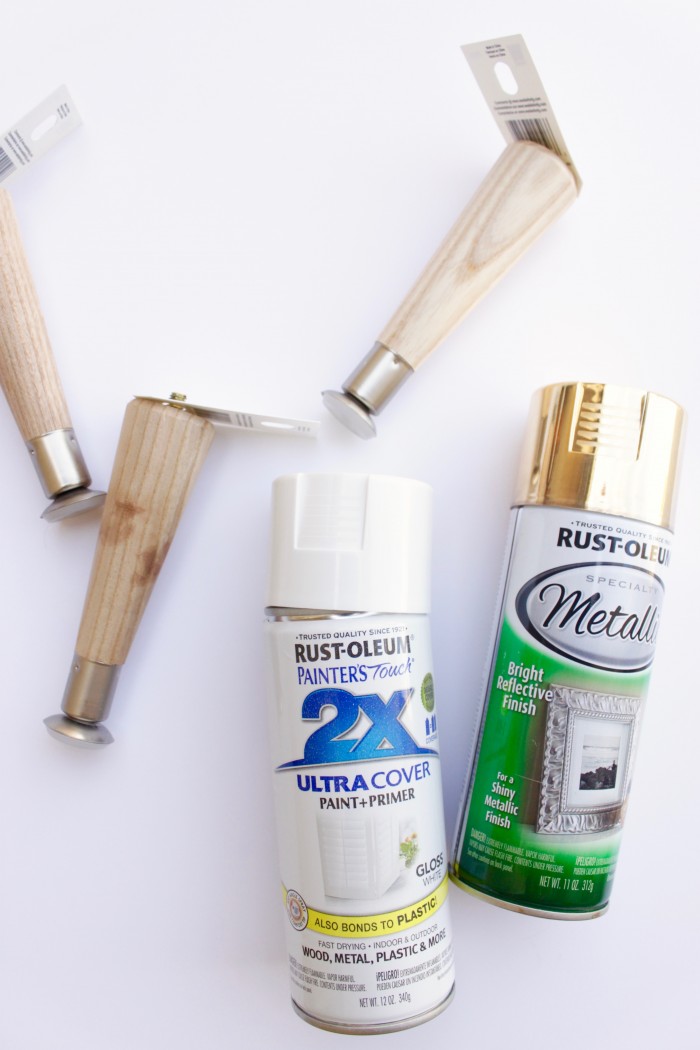 With a few quick coats of gold & white spray paint, this is how they ended up looking.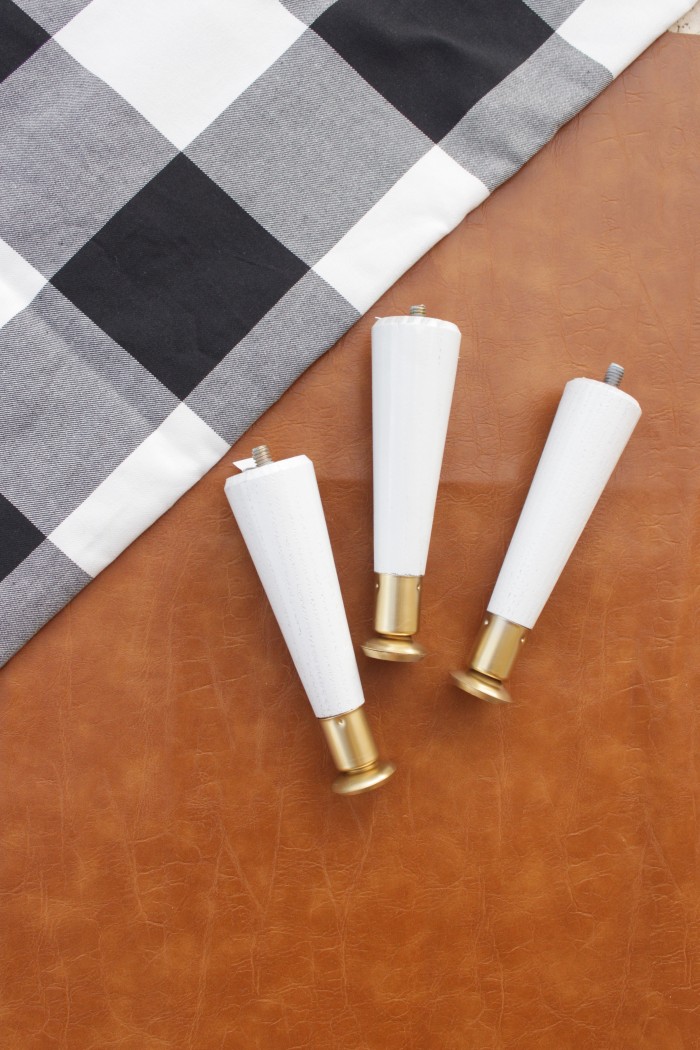 I picked this faux leather for the base and this large scale black and white buffalo check for the cushion. I found my buffalo check online that was a discontinued Ikea fabric, but I found a similar one HERE.
I wrapped the base and used a staple gun to attach the fabric.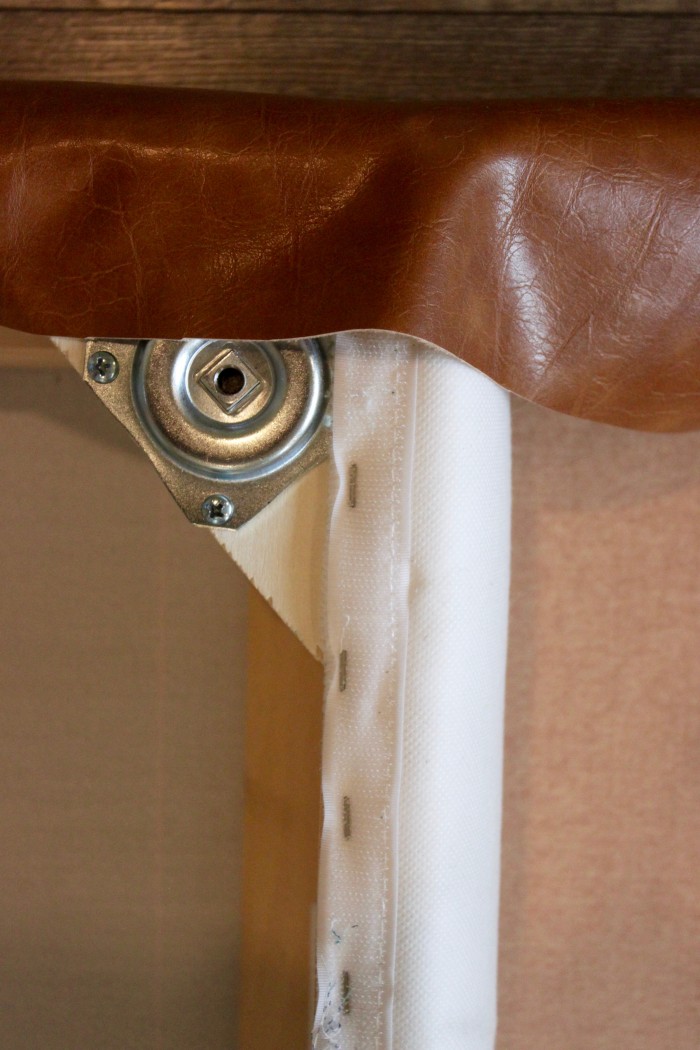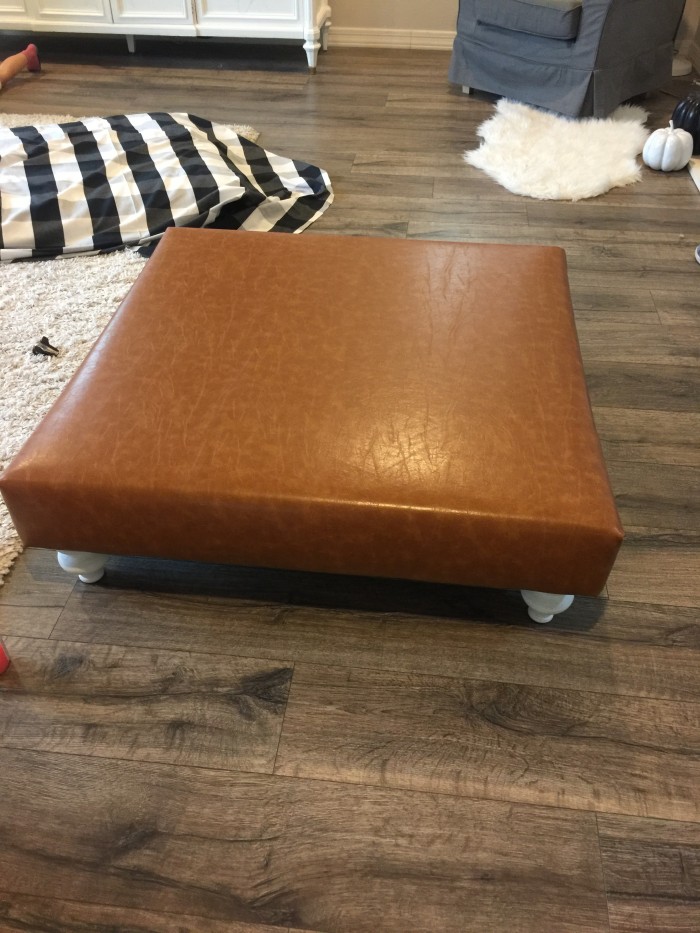 Ugh…I am just realizing that I didn't snap any picks of the cushion part, but let me try to explain.
So, the cushion by itself was pretty short and I wanted to build it up. I started with a 36″ x 36″ piece of MDF for stability. The next layer was a 36″l x 36″w x 2″ deep piece of high density furniture foam. Then I placed the cushion on top of that. Then using my buffalo check fabric, I wrapped the entire thing and used a staple gun to attach the fabric to the underneath side of the piece of MDF. I knew I wanted to tuft the top, so with the help of my designer friend Jo, we made 4 large tufts. Grab some covered button kits, waxed tufting twine and a tufting needle. There are plenty of tufting tutorials on Pinterest to show ya how to tuft!!!! I can say that this waxed twine made the process SO.MUCH.EASIER!!!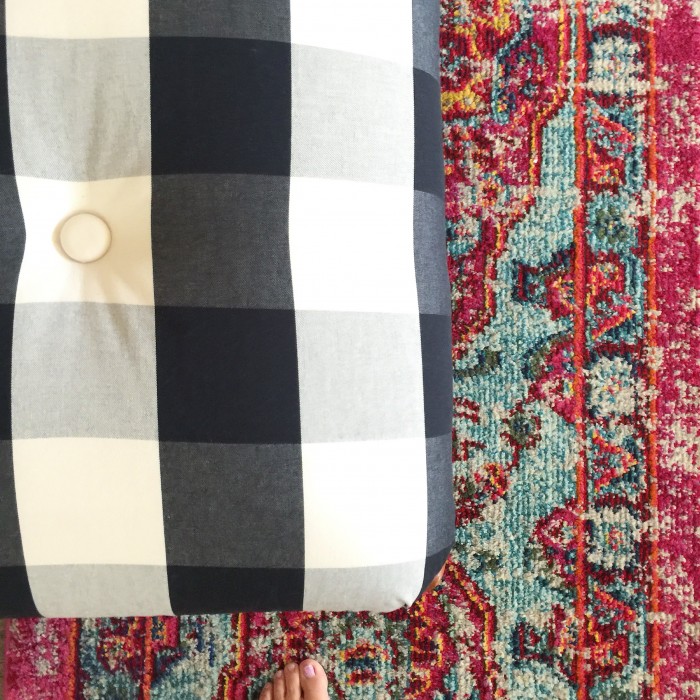 and a final look! I am slightly obsessed with how it turned out, I love the mix of fabric, texture an pattern.