This post is sponsored by Spoonflower & Roostery. Designs shown are designed by me and all opinions are my own.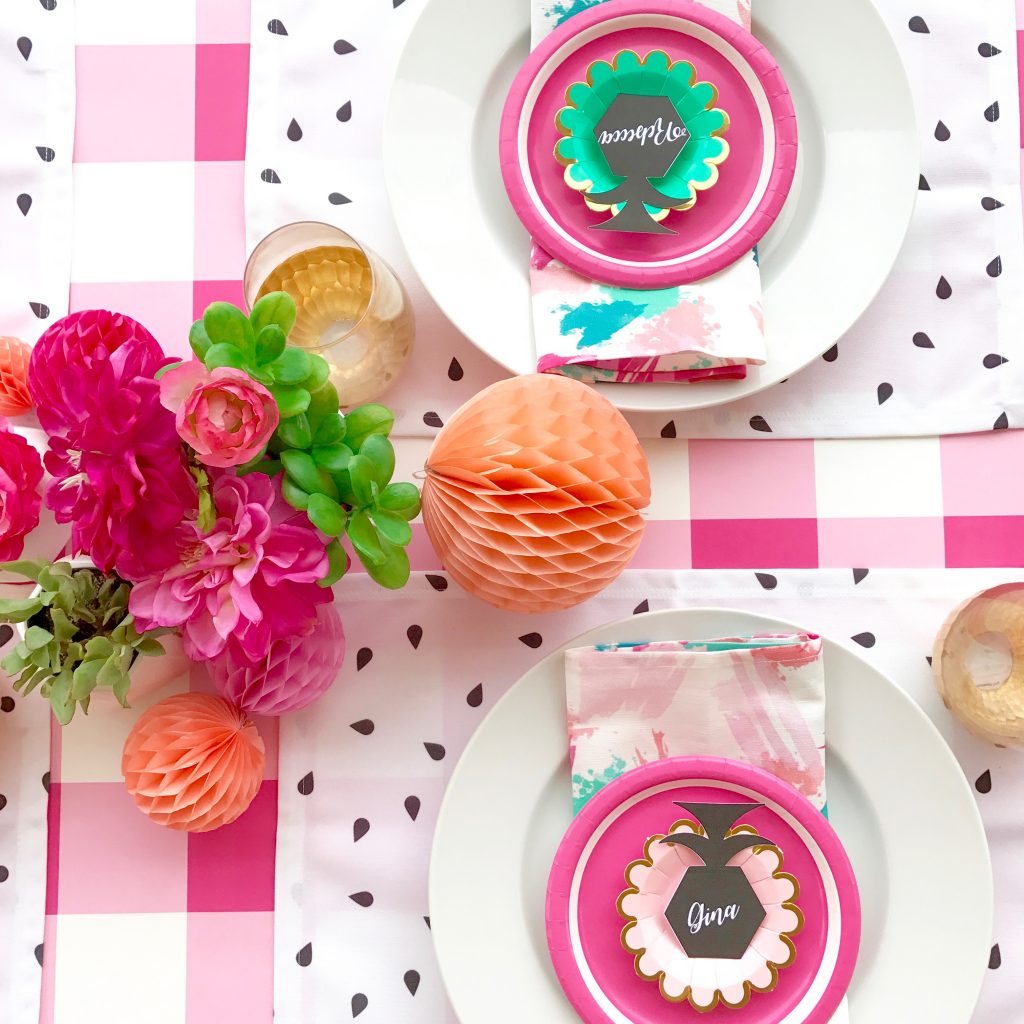 Ok ladies…do you have a girl tribe and do you just LOVE getting them together for a fun night of snacking on yummy food and sipping delicious drinks? Well I sure do! I have my tribe and I love them hard! So, when Spoonflower and Roostery wanted to team up on some party decor that involved designing my own patterns available from Spoonflower HERE and the ready made items from Roostery HERE, creating party goods and hosting a Backyard BBQ Girls Night In with Spoonflower …I was totally down!!! For any occasion, I love to start with a theme and color palette. This palette was inspired by summer fruits, traditional gingham picnic tablecloths and sorbet colors. I wanted to create a more modern twist on these summer classics.
Here was the inspiration board for my Backyard BBQ with my patterns that I designed that I played off of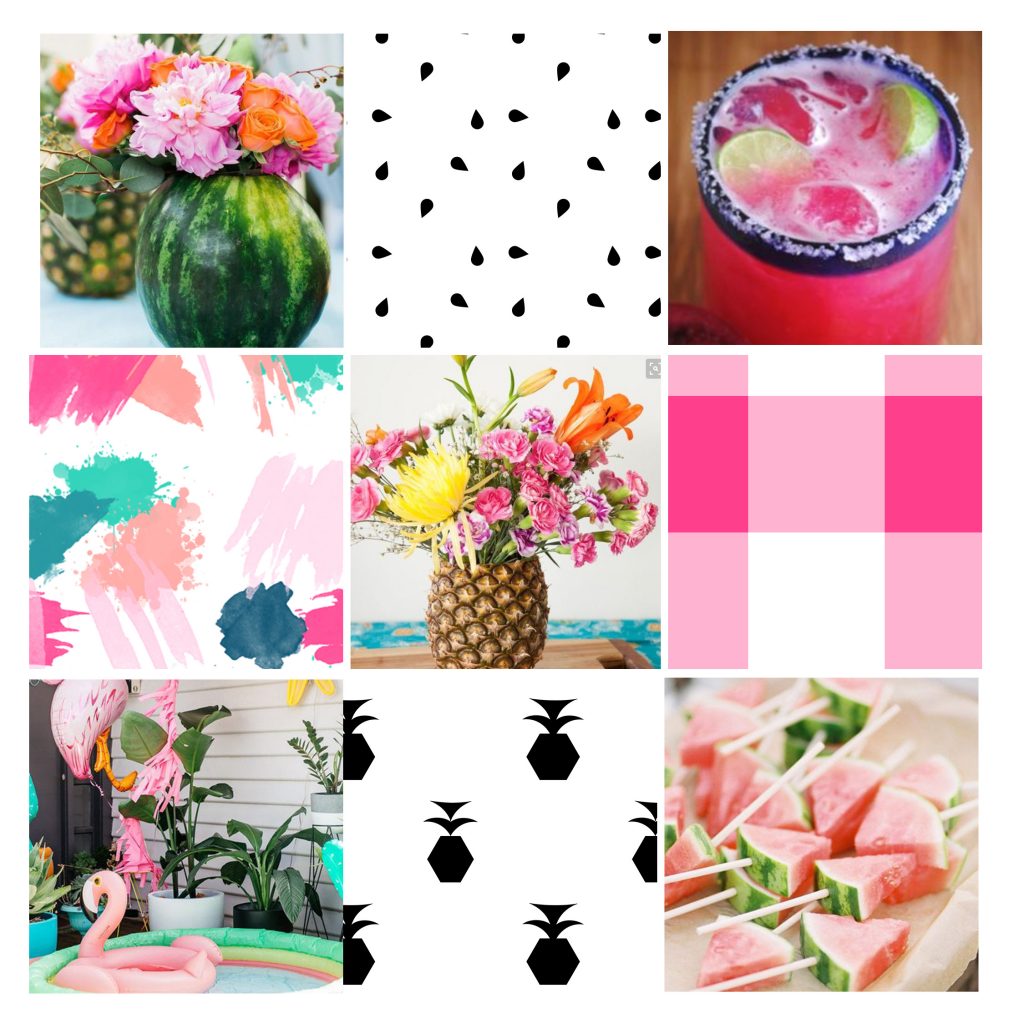 I received a variety of materials from Spoonflower & Roostery to work with…gift wrap in 3 of my patterns to create party decor, 4 of my patterns for fabric for pillows and some ready made items in 2 patterns. In case you don't know what Spoonflower is, well…I'll sum it up in one word…AMAZING!!! You can design patterns, upload them to their site and have them printed in various fabrics, wallpaper and gift wrap. You can also buy ready made designs from other designers on their site like I did here for my living room wallpaper. Not feeling like you want to tackle the DIY component? No problem…check out Roostery…you can still design your own patterns, but they will then take your patterns and make a variety of home decor items.
The ready made items I received were fabric napkins and placemats. I opted to use gift wrap for my table runner and then layered my patterns on top of it.
I love mixing patterns and I think these all play really well together!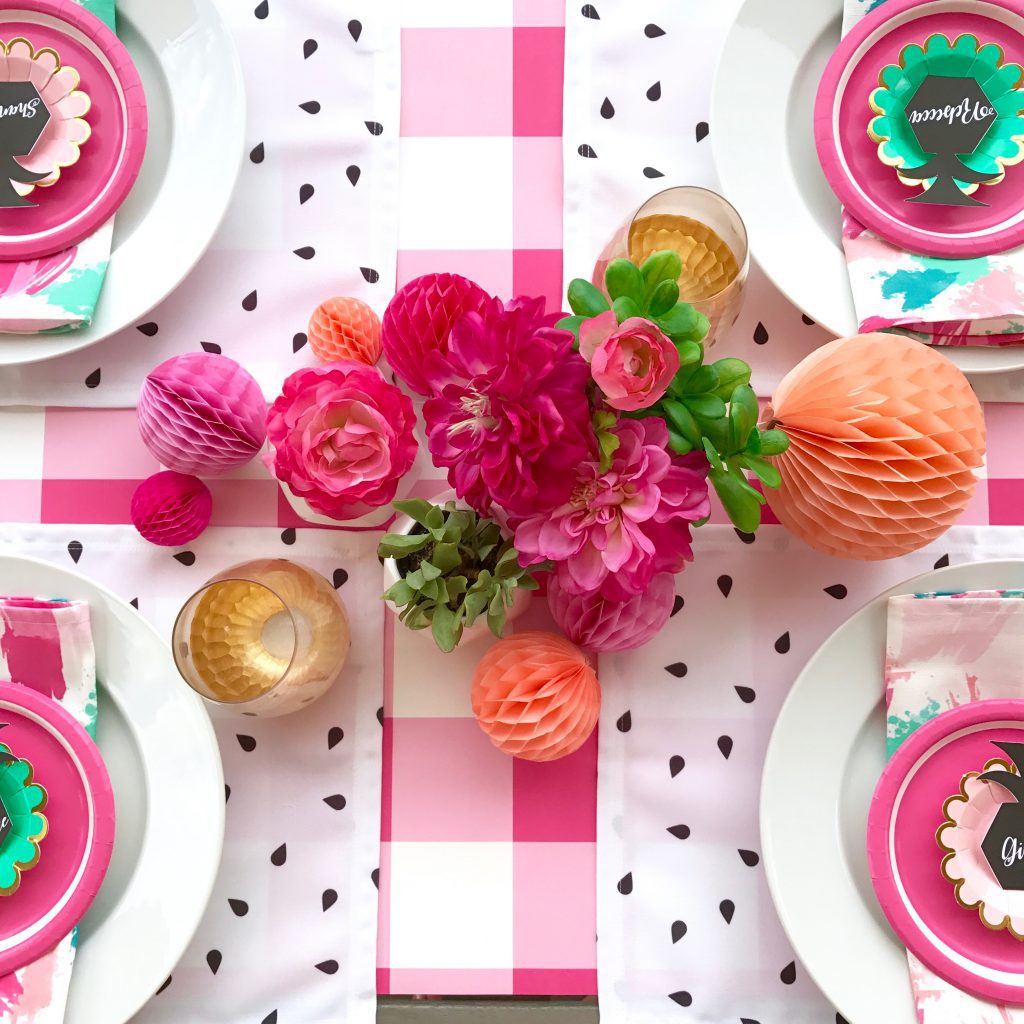 I just about fell over when my paint swash napkins arrived…Seriously AWESOME! I took one of the graphics from one of my designs and used it to make place cards for my girls!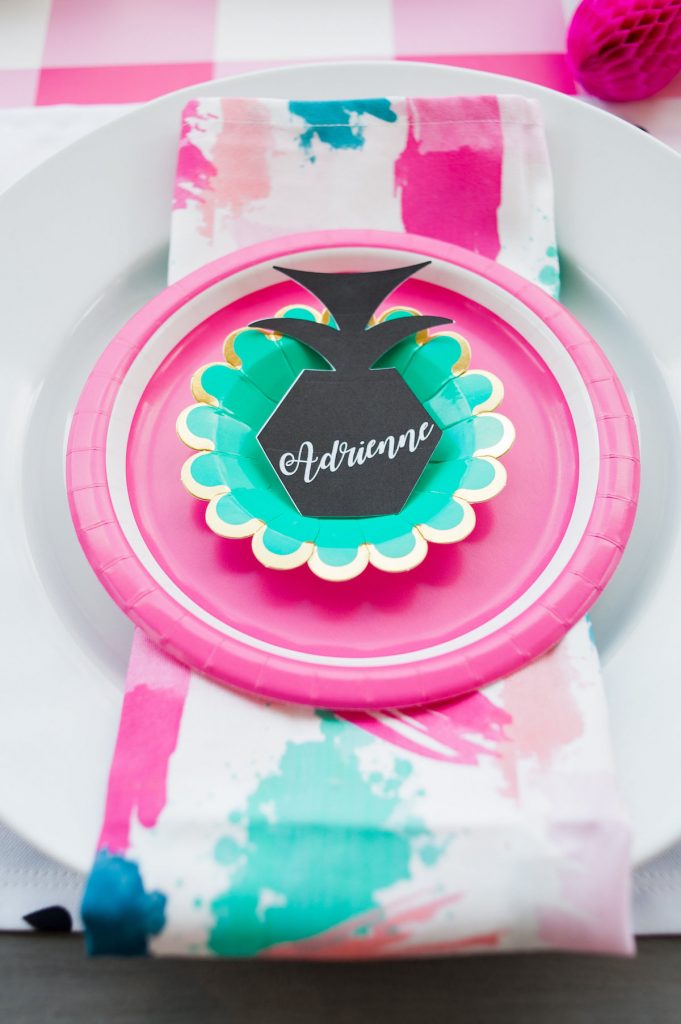 I pulled some decor I had around the house to decorate the table.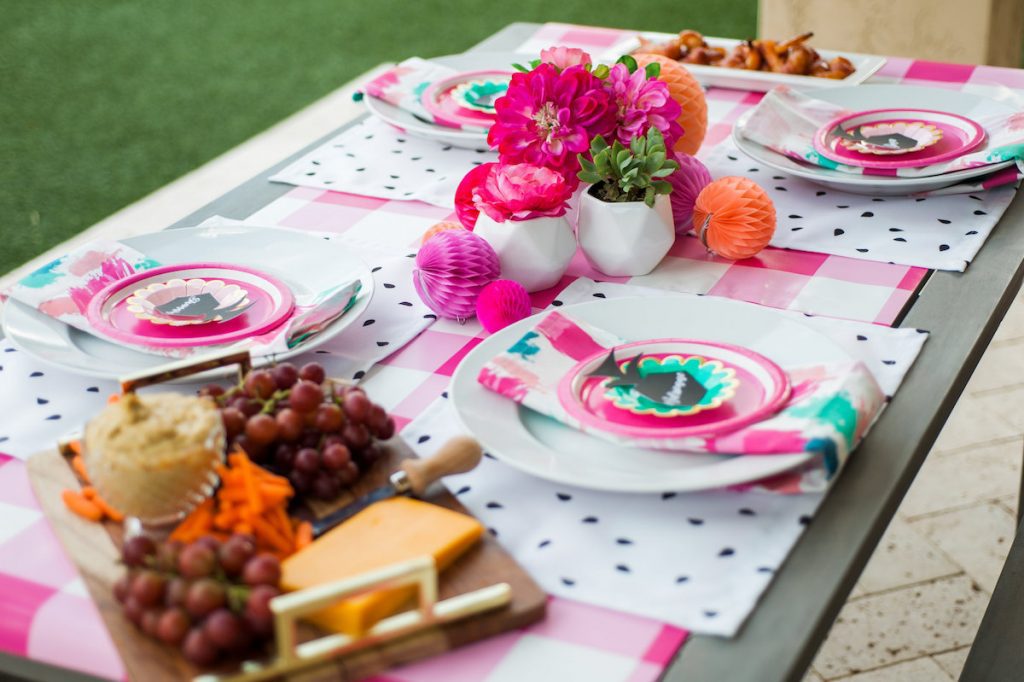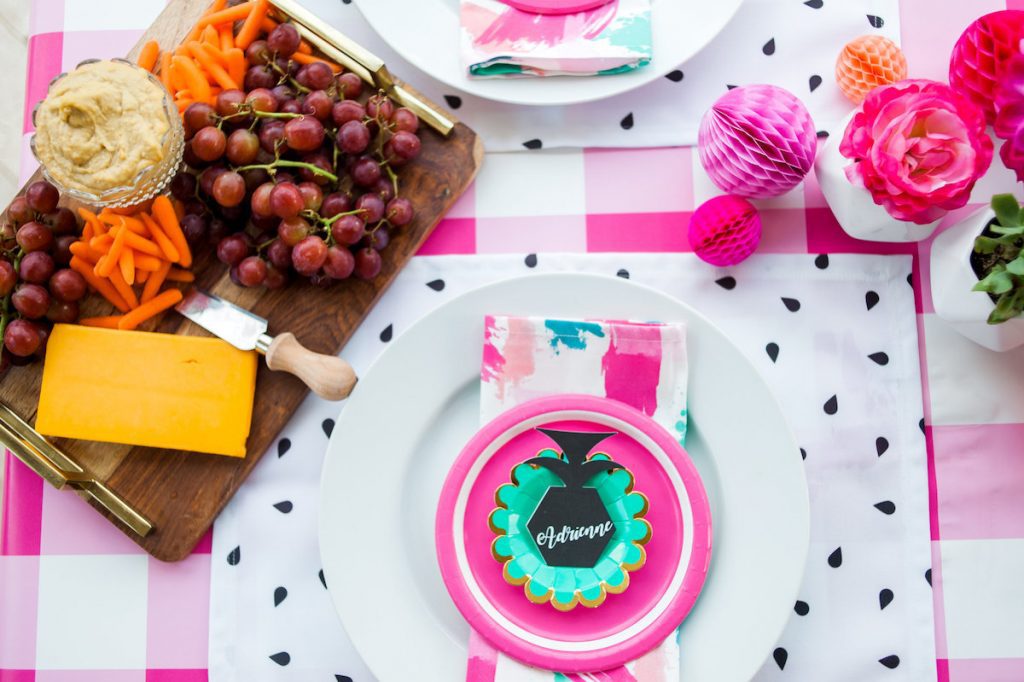 Then, I set up a drink & dessert station using some DIY decor I made from gift wrap that I had printed from Spoonflower. Don't worry, I'll share all of the tutorials for the decor and pillows!!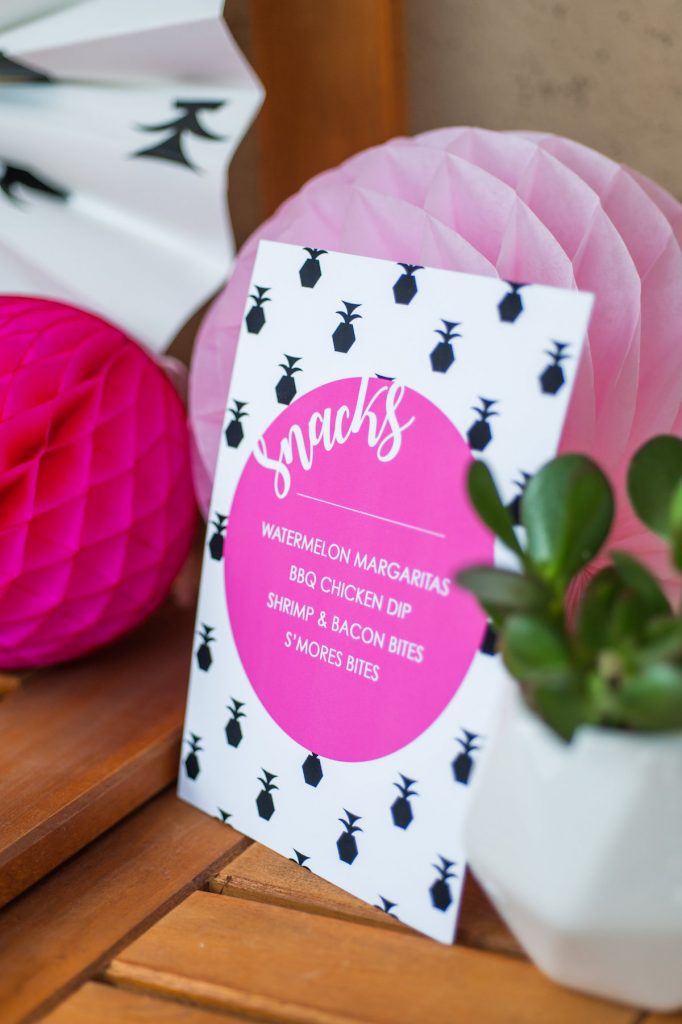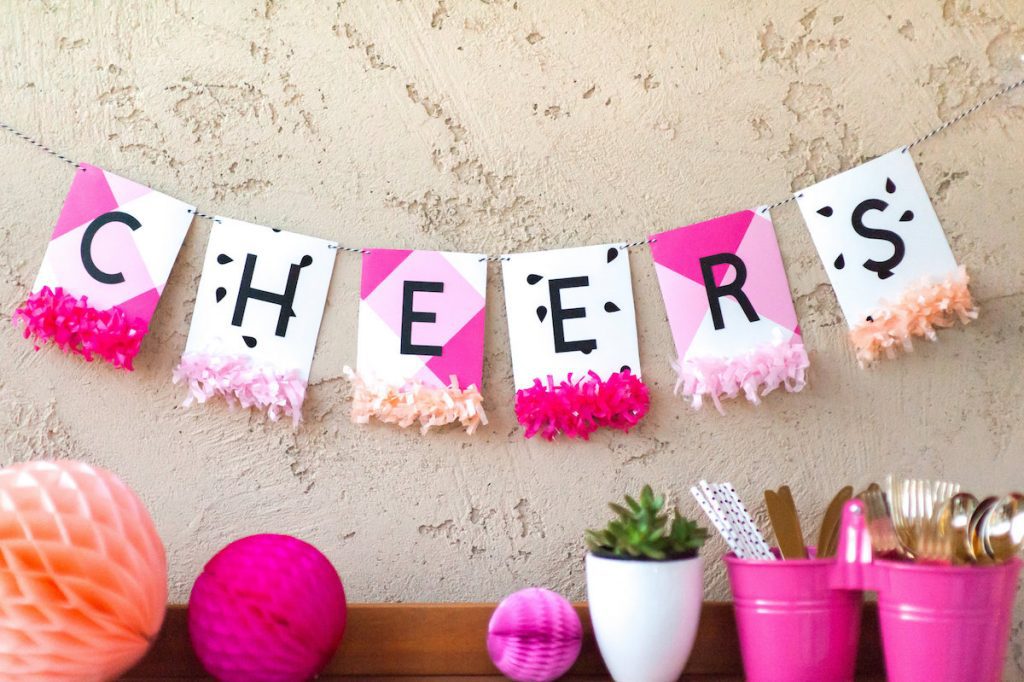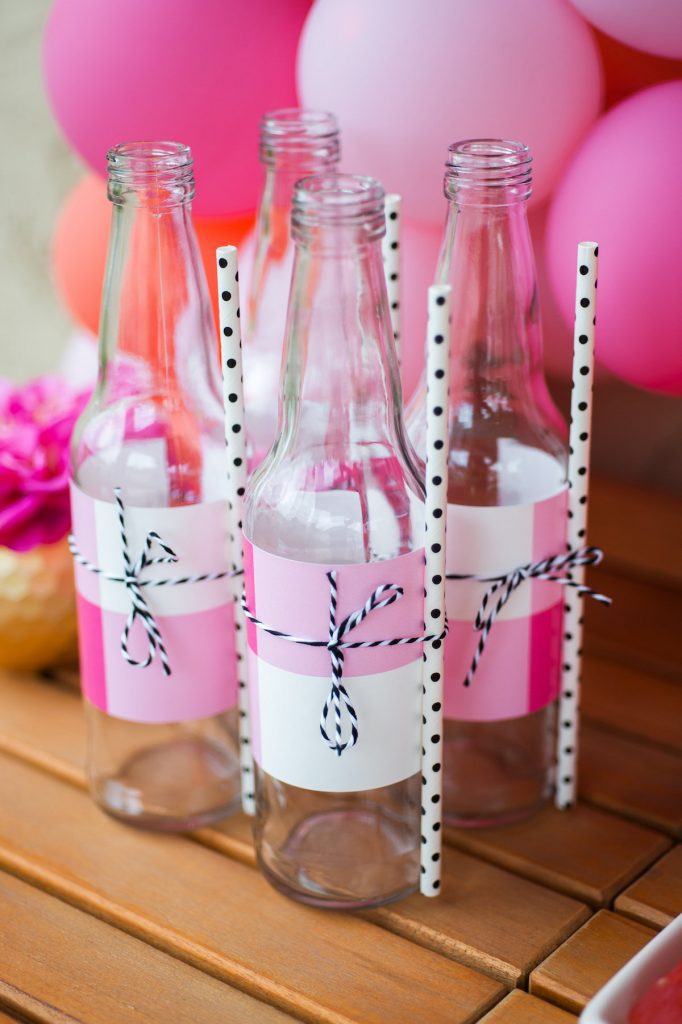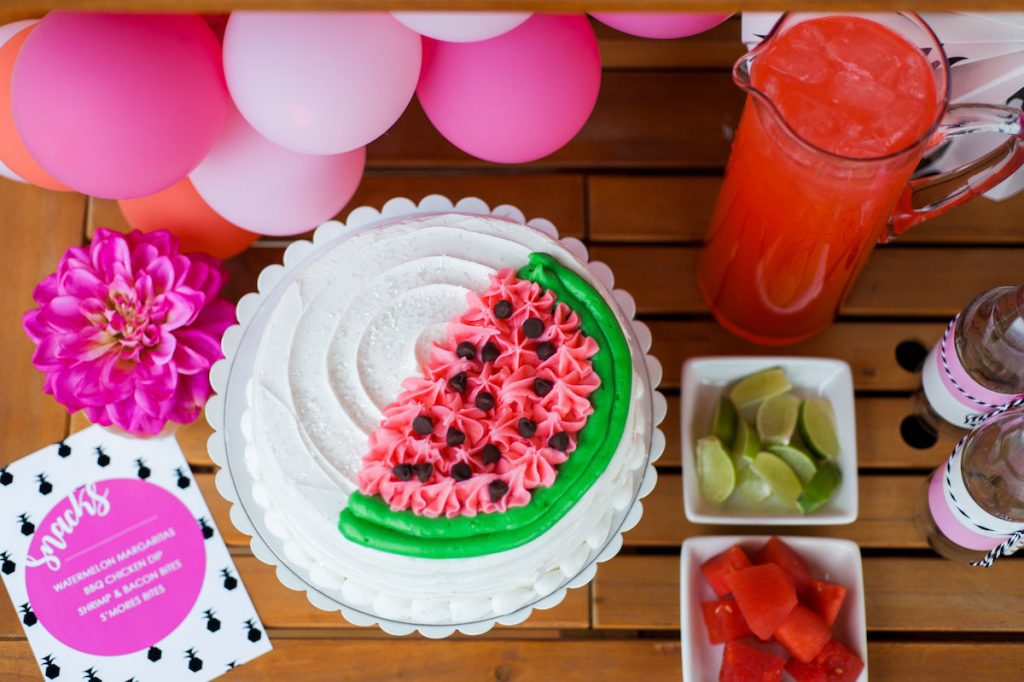 Need an easy dessert? Grab a plain ready made cake and decorate the top to match your theme!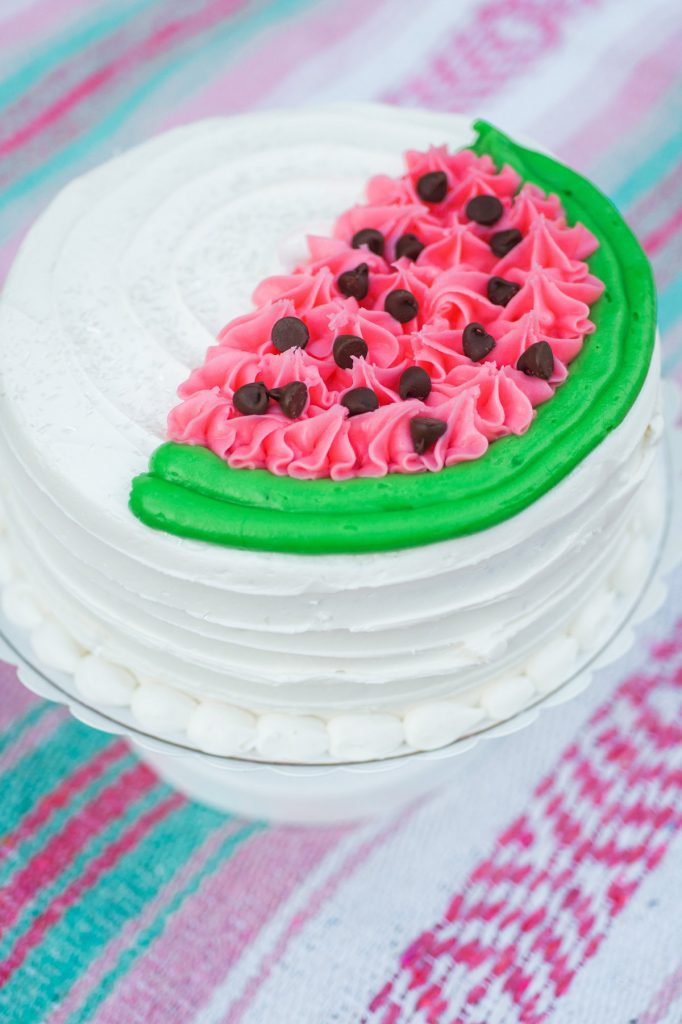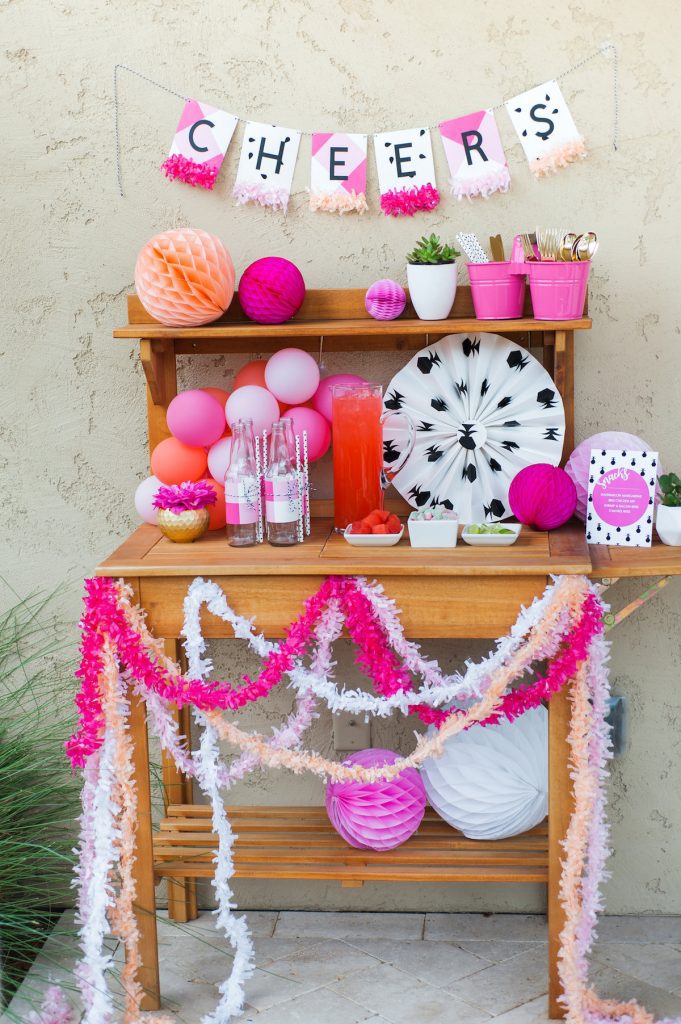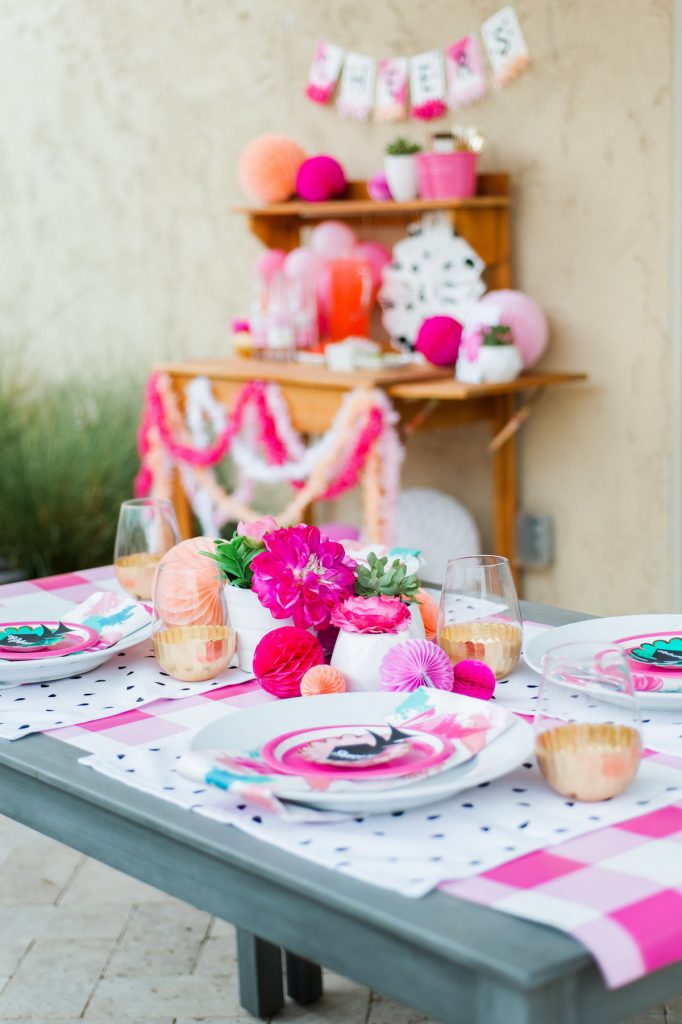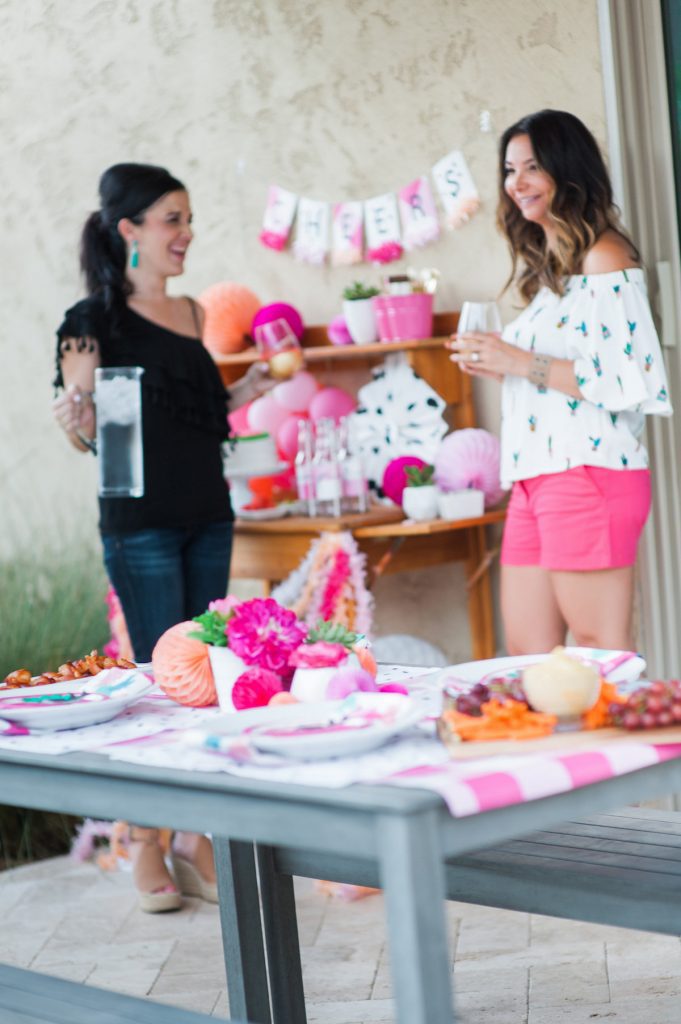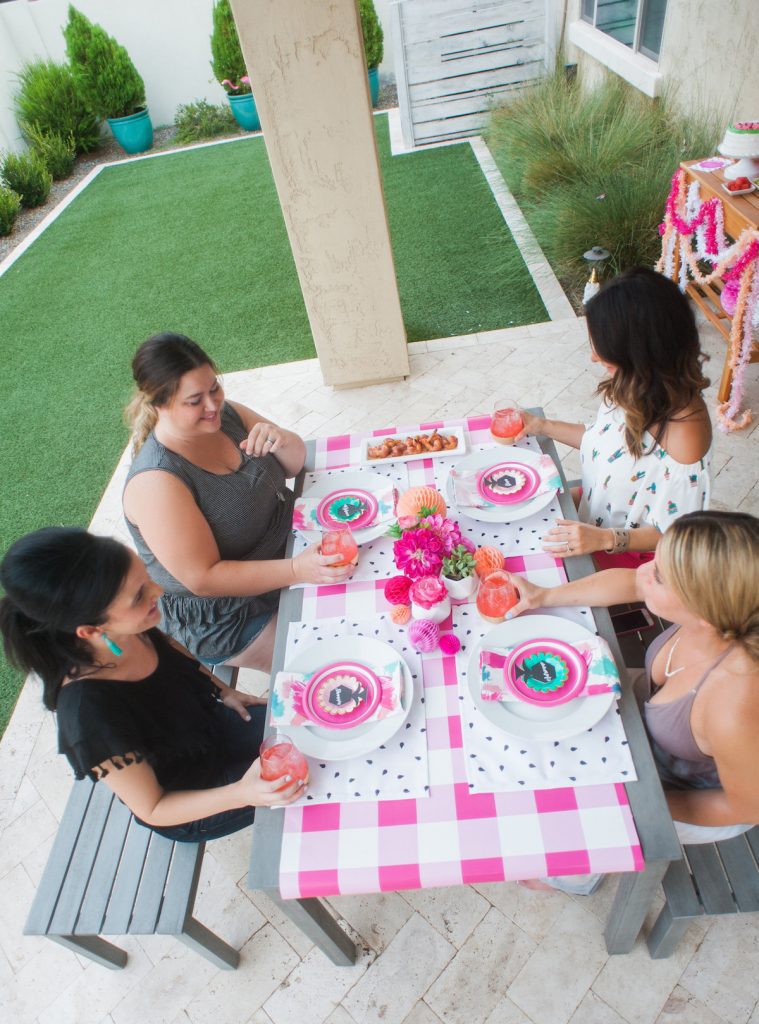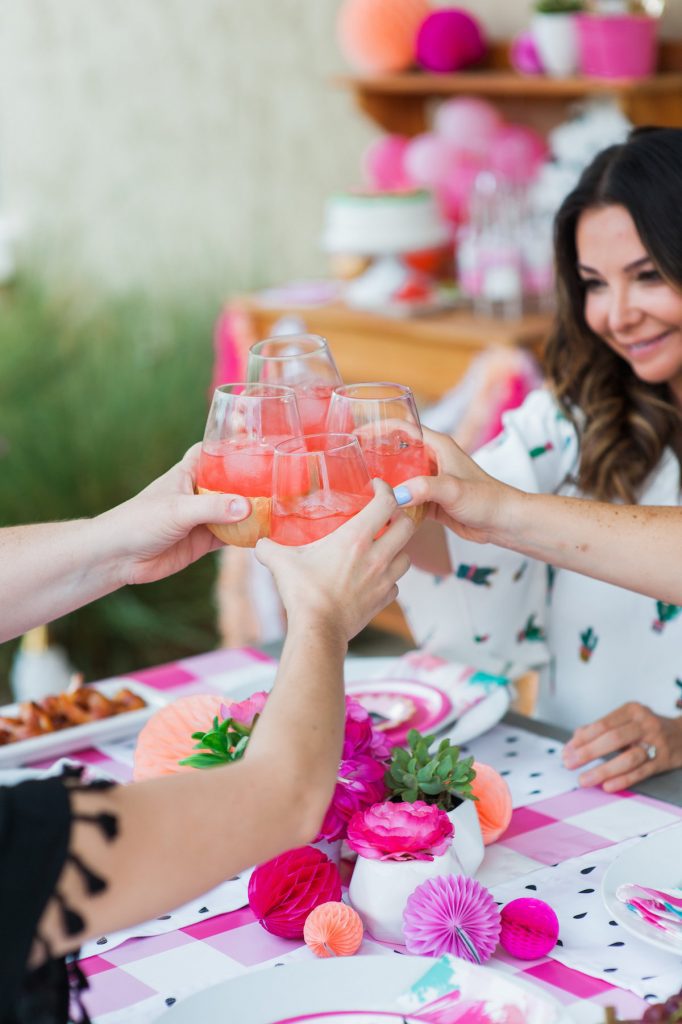 Keep the menu simple and delicious…we snacked on a cheese and fruit boards, bacon wrapped shrimp, BBQ Chicken Dip, s'mores bites, strawberry-watermelon margaritas and of course the cute DIY watermelon cake. This was the perfect menu for Backyard BBQ Girls Night In.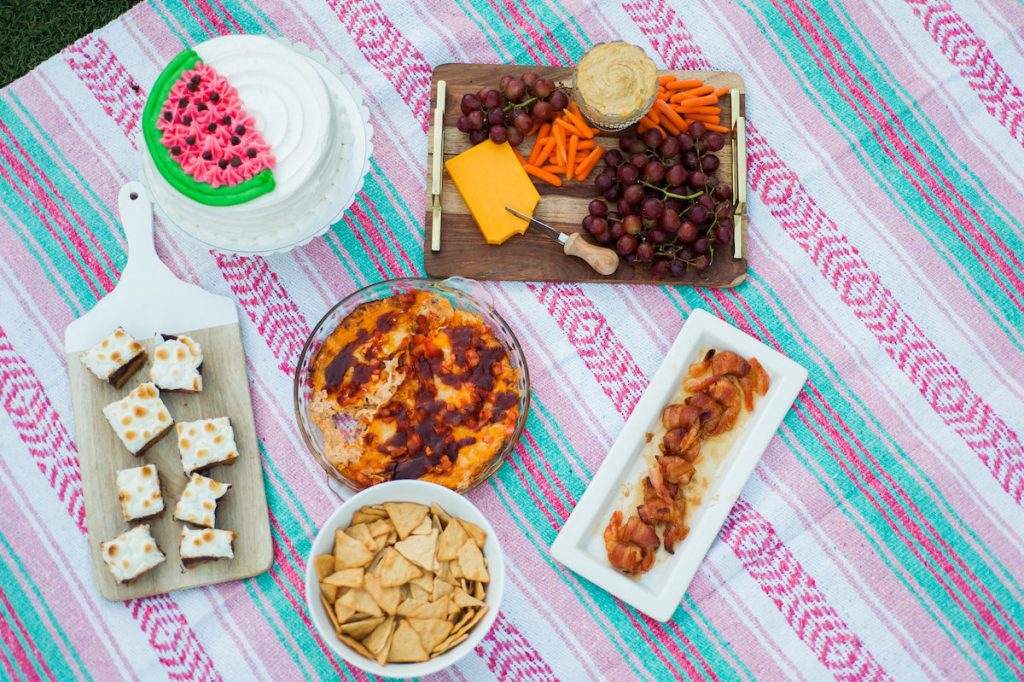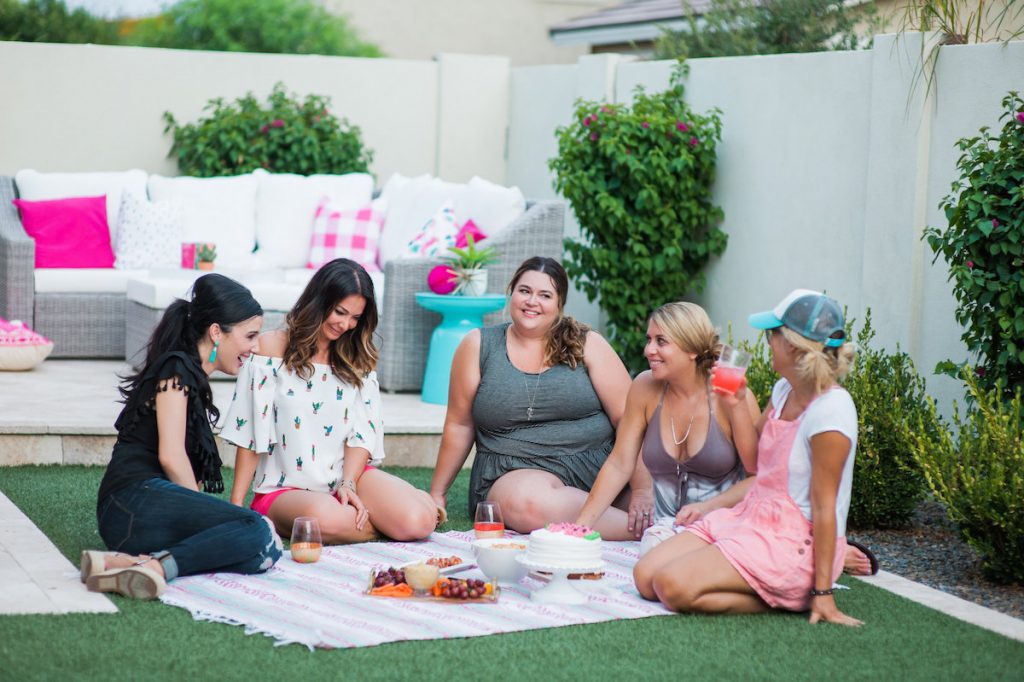 After we drank and ate we moved over to the sitting area in my back yard…here you can see the pillows that I made from the fabric I designed.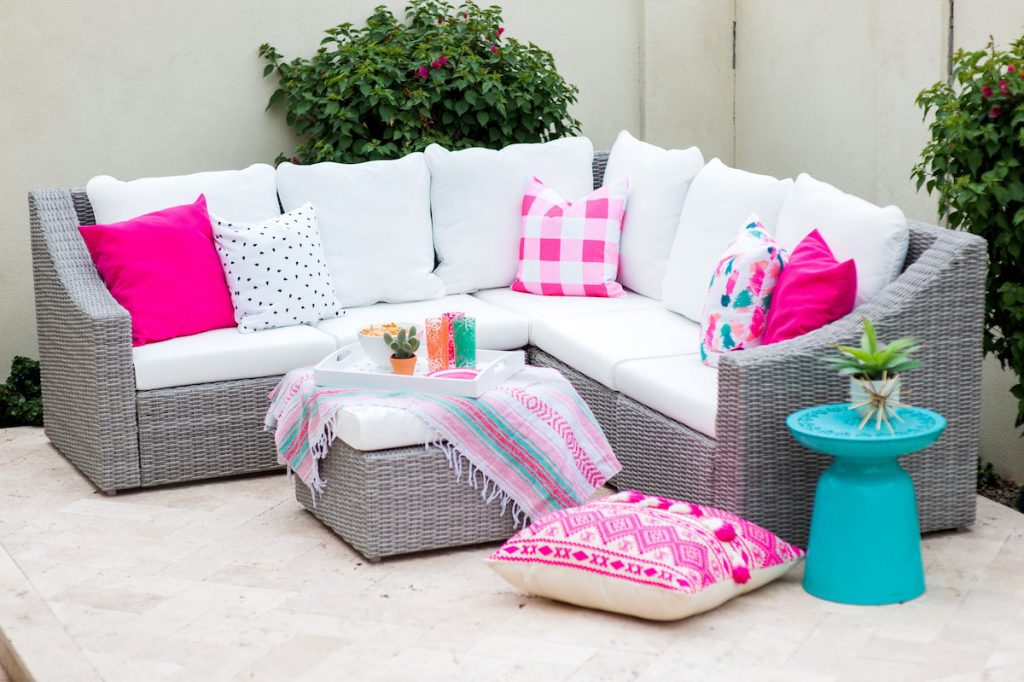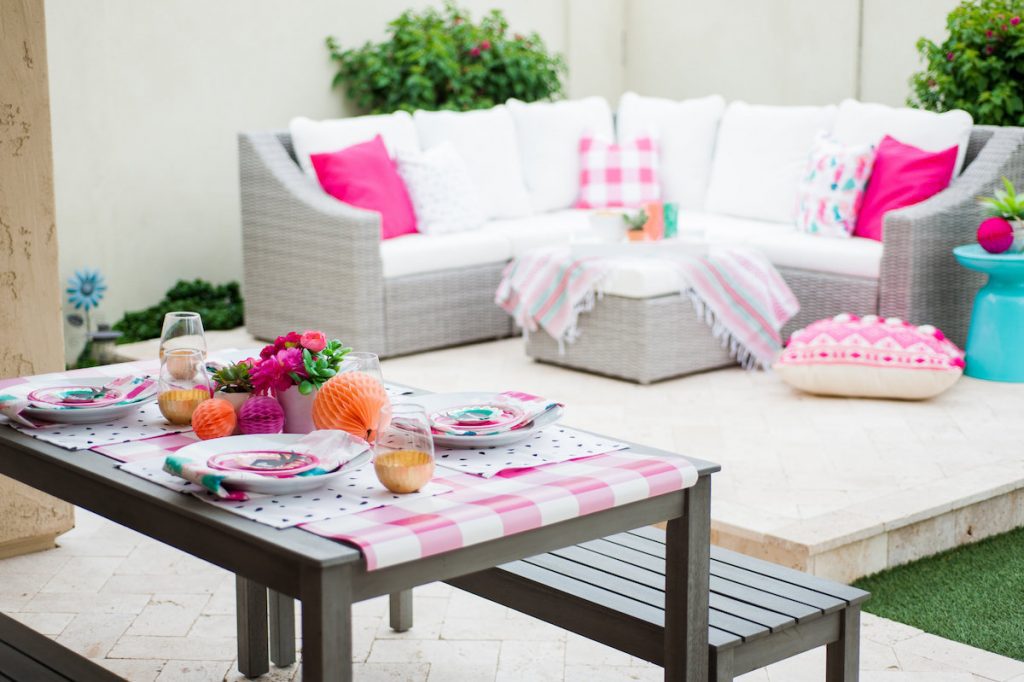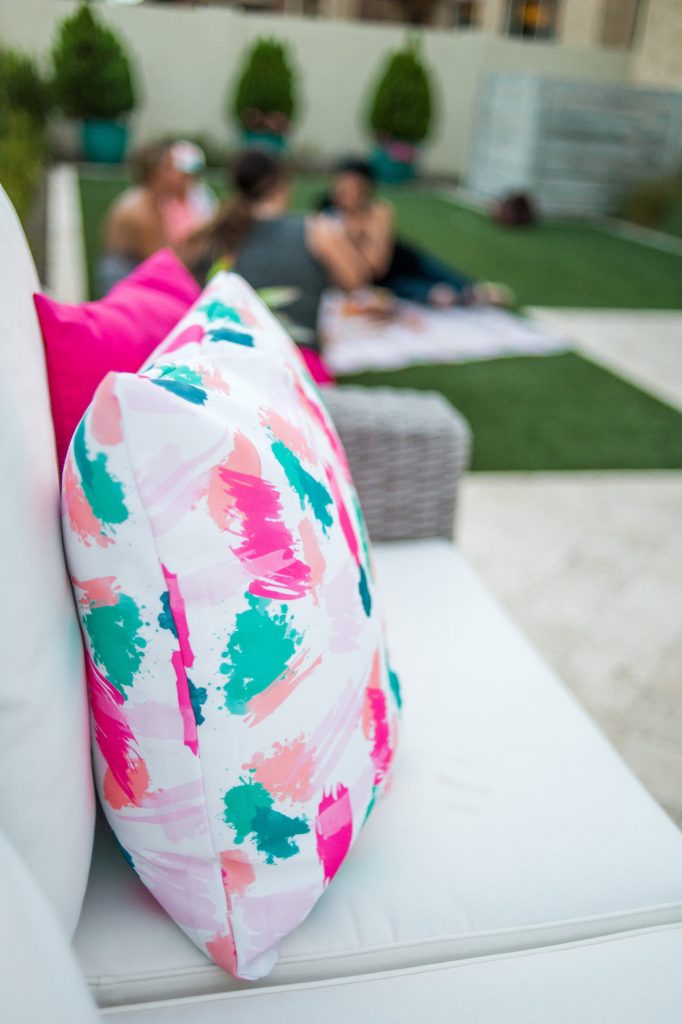 I even used the gift wrap to line my serving tray…cute huh?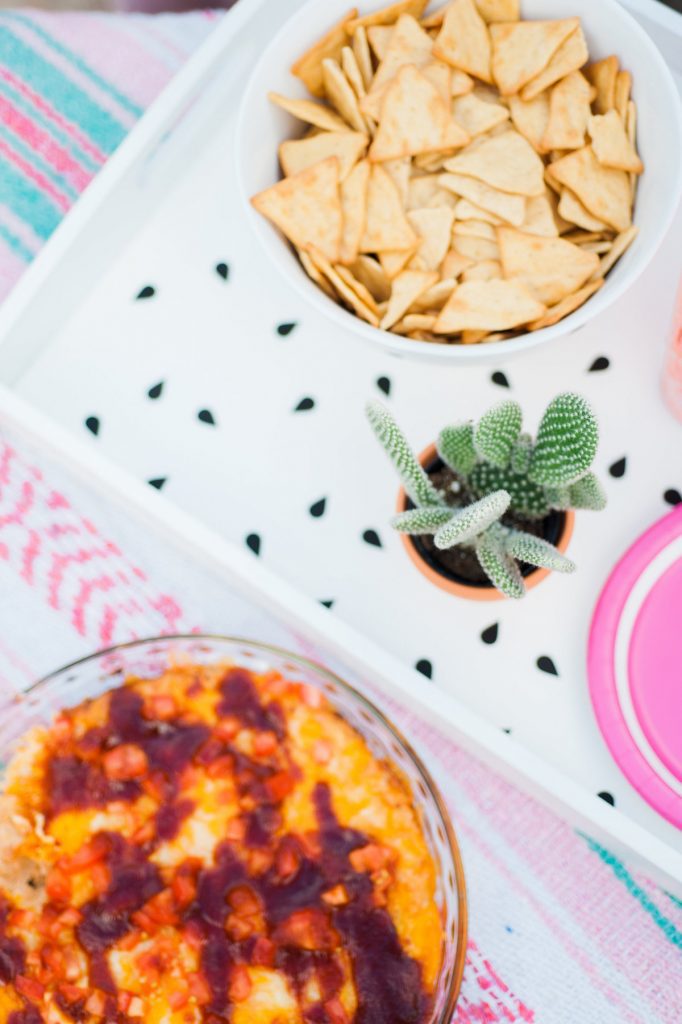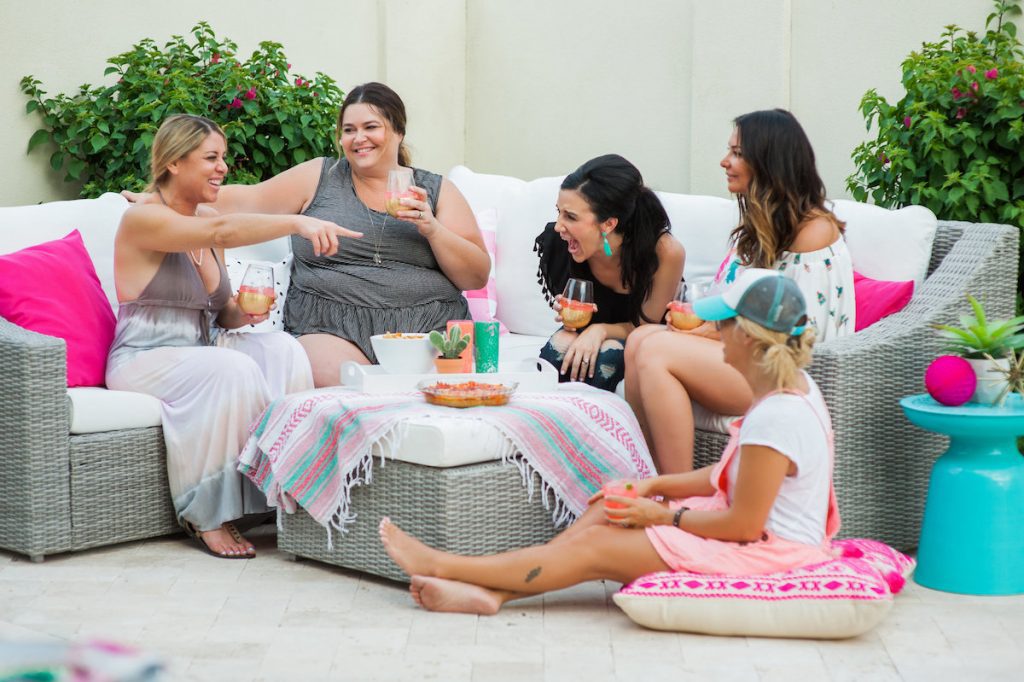 Such a fun night with my BEST gal pals!! Ready to see all of the DIY's and recreate them for your own Backyard BBQ Girls Night In with Spoonflower??!!!! Well, stop back on Monday for the step by steps for all the projects that I made, ok? See you then!
Shop my fabrics, wallpaper and giftwrap HERE on Spoonflower
Shop my ready made designs in my patterns HERE on Roostery
Amazing Photography by Jackie with Everydayness Photography