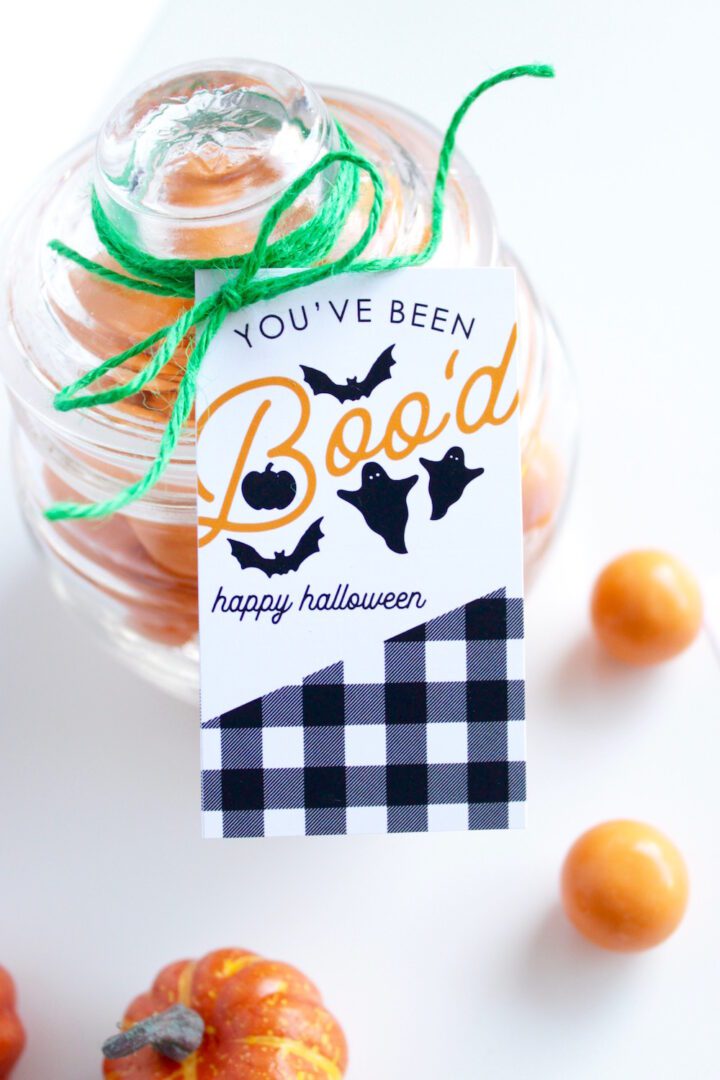 Well, one set of FREE printables just wasn't enough so I designed a second set to include the traditional Halloween Boo Signs & Tags! So, if you're wanting to BOO your neighbors, here are the signs and tags you will need to get the job done!! Plus!!!! I was able to create this DARLING BOO gift idea for $4.00!!! No need to spend a ton of coin on your boo gifts. Keep it simple, but for sure attach these darling tags!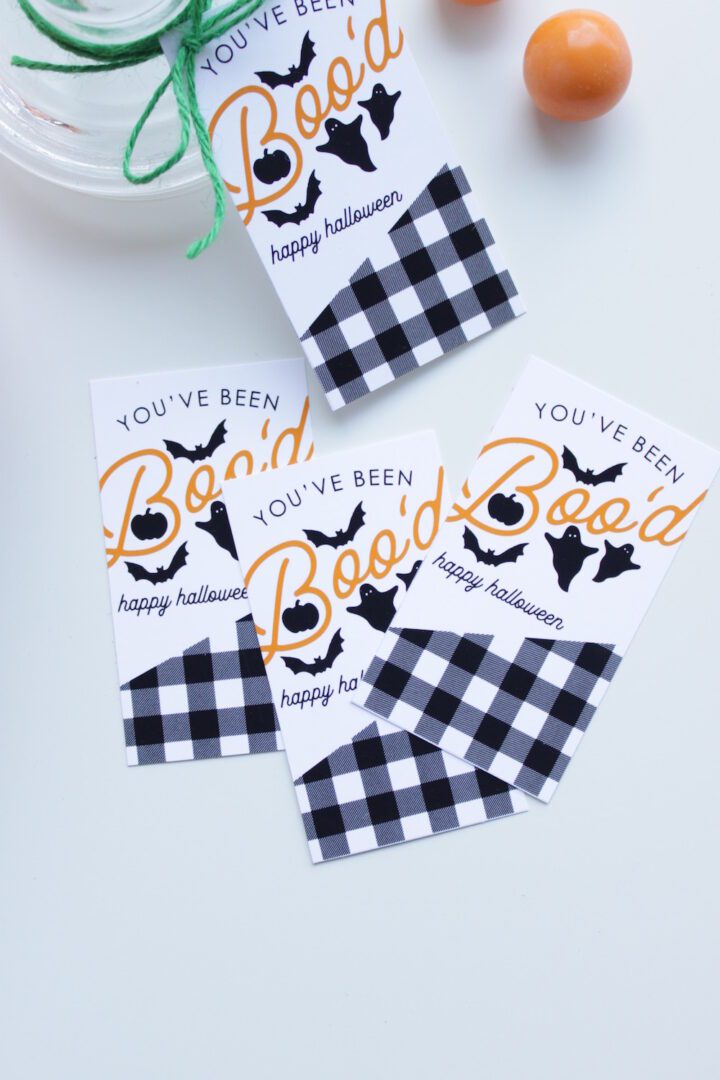 Here is how I made these super budget friendly BOO Gifts! I grabbed everything from the Dollar Tree!!
1 small glass jar | $1.00
3 packs of gumballs | $1.00 per bag
PRINTABLE TAGS | FREE
Green Twine | on hand
I simply wrapped the top of the jar with some green twine I had on hand to mimic the stem, filled the jar with orange gumballs (3 packs @ $1.00 each) and made some FREE PRINTABLE tags that I'm sharing with you!!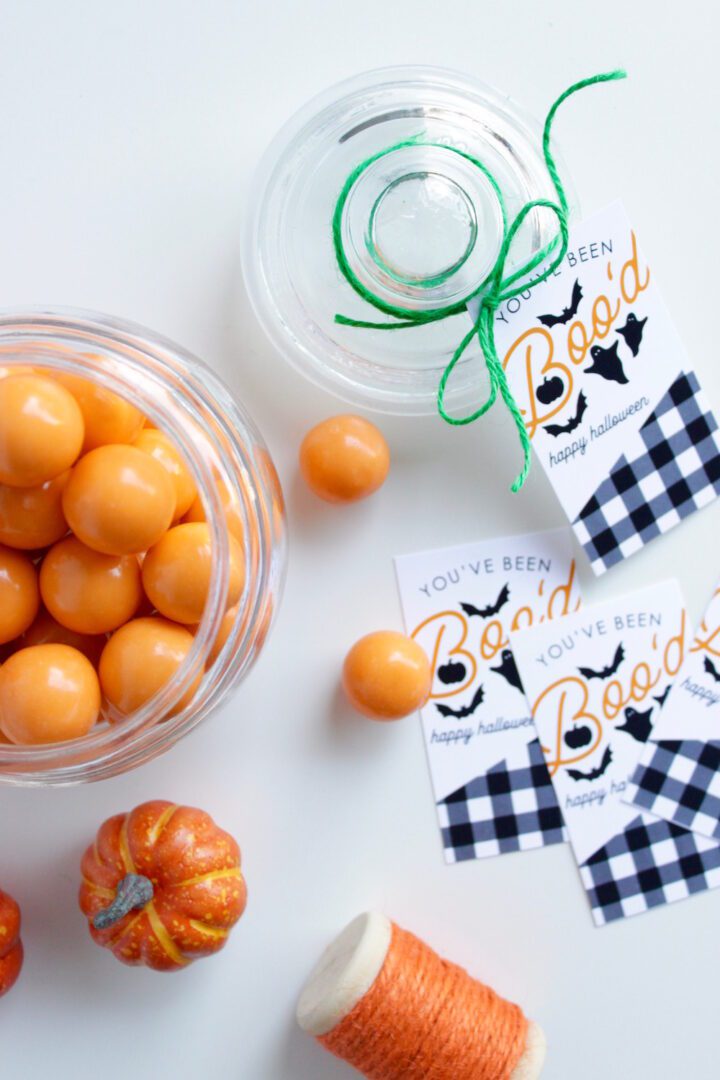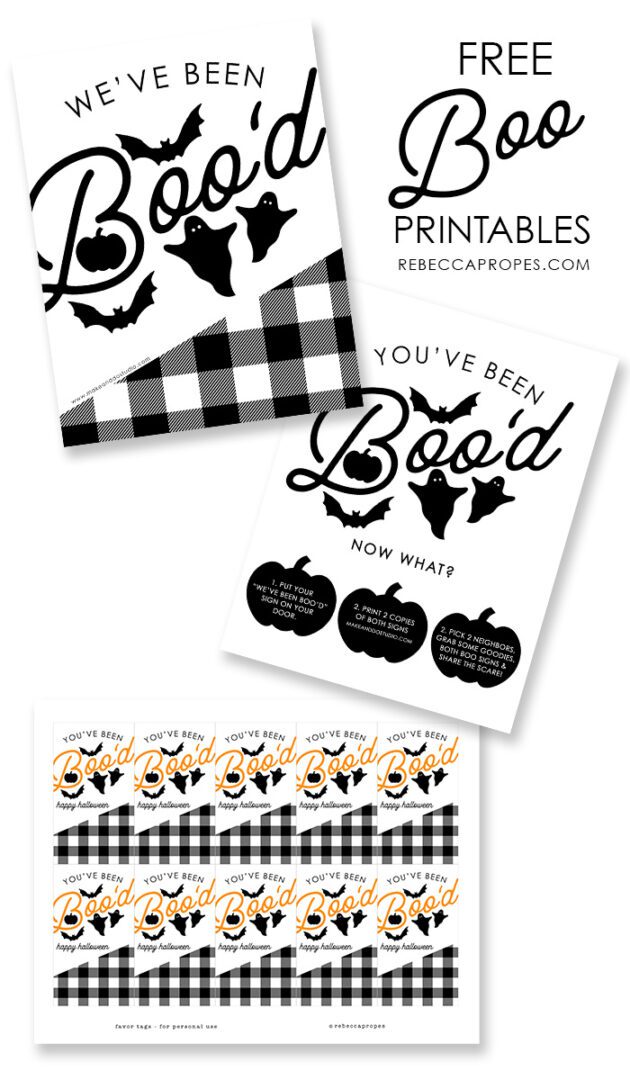 Have you ever Boo'd your neighbors? Well lemme tell you…it is SO.MUCH.FUN! The goal is to keep it a secret and spread Halloween cheer throughout your neighborhood. This is such a fun tradition to do with your kids…mine look forward to this every year!!!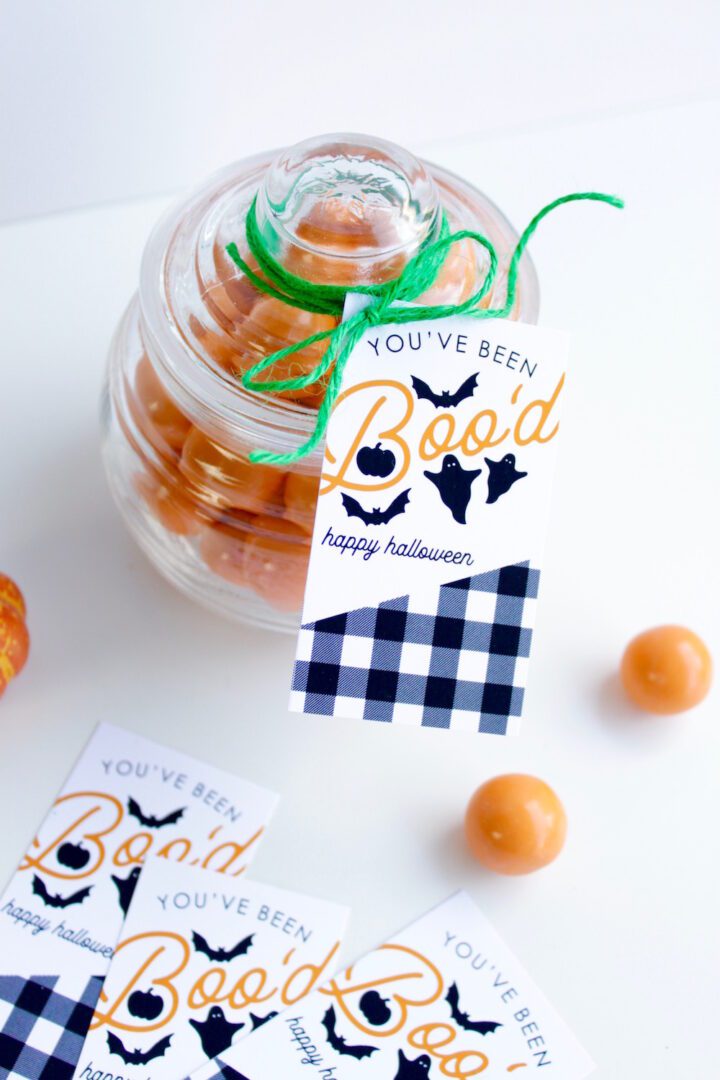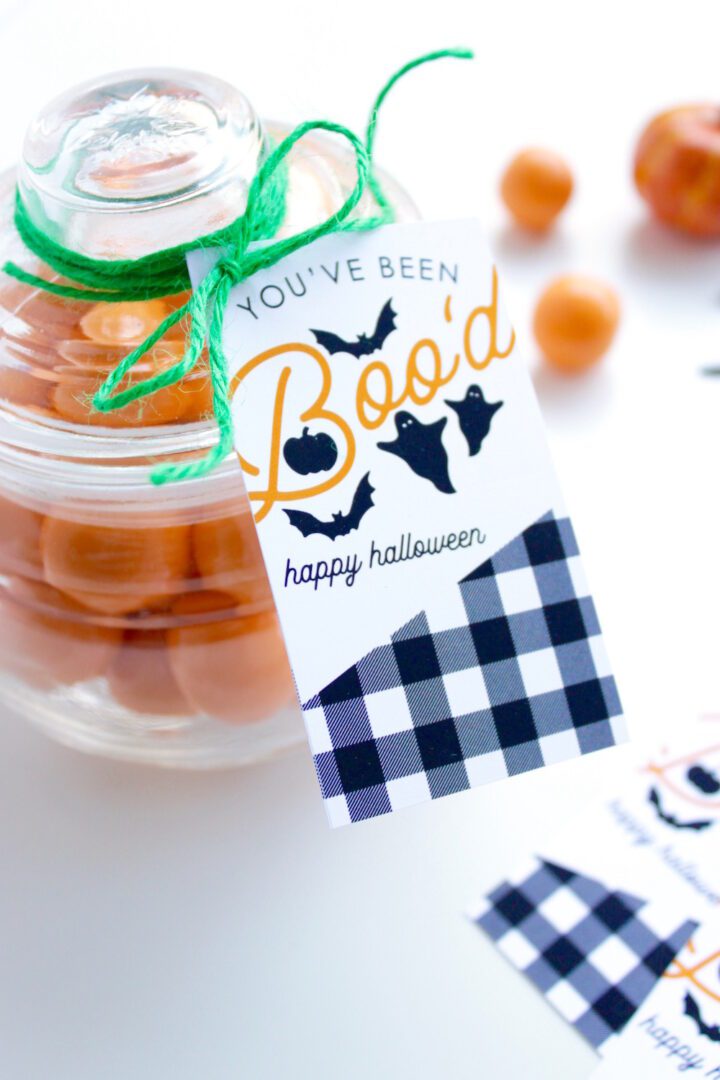 Who's ready to BOO? Download your tags…print, cut and create!