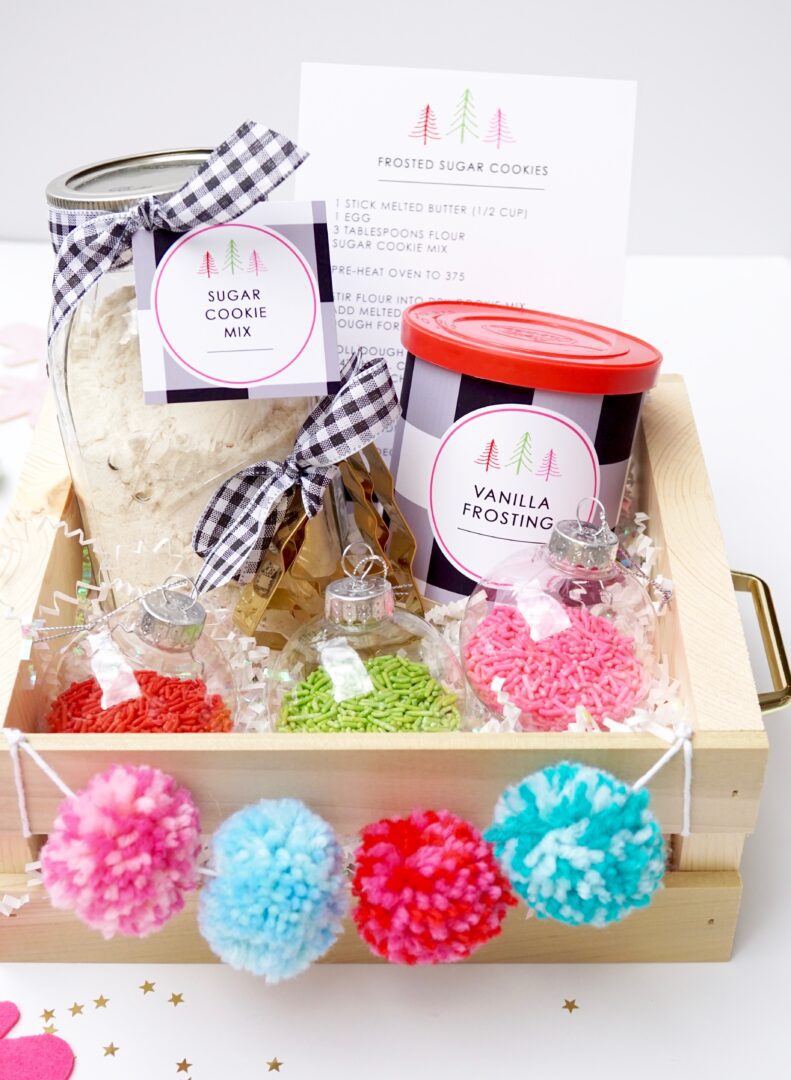 It's that time of year when everyone's schedule are hectic…holiday decorating, shopping, entertaining, baking and so much more! It's also a time to show appreciation to the people that take of our kiddos on the daily!! Year after year, I struggle with ideas of what to gift my littles' teachers. Gift cards are always welcomed and appreciated, but I like to include a little something extra. So this year I came up with this darling DIY Holiday Cookie Kit & Teachers Gift plus FREE PRINTABLES.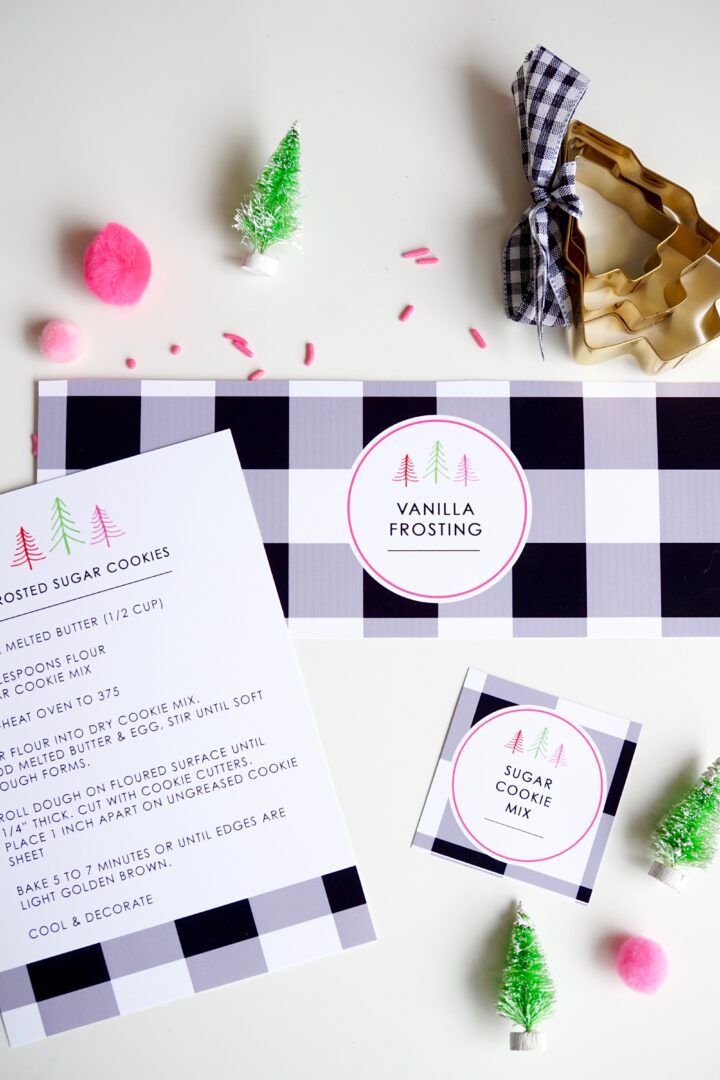 Here is what you're going to need to make your own kits!
A basket or mini crate (I ended up making my own)
Betty Crocker Sugar Cookie Mix
Betty Crocker Frosting
Clear Plastic Ornamnets
Large Mason Jar
Sprinkles
Cookie Cutters (I grabbed these gorgeous gold tree one from my fave local shop – LCo Design Studio)
FREE Printables
Cookie Mix Tags | Frosting Label Page | Recipe Card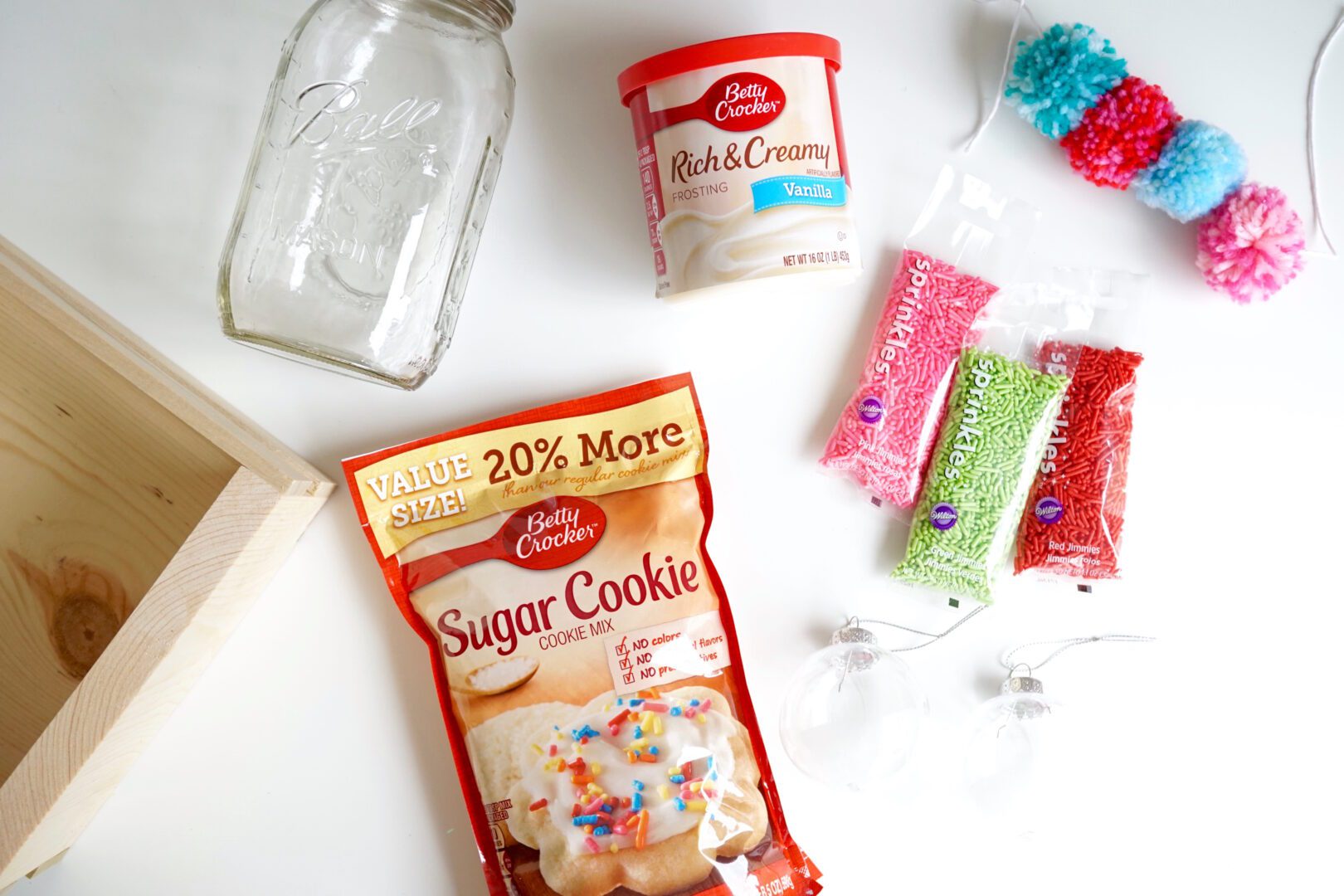 I started by filling the clear ornaments with sprinkles…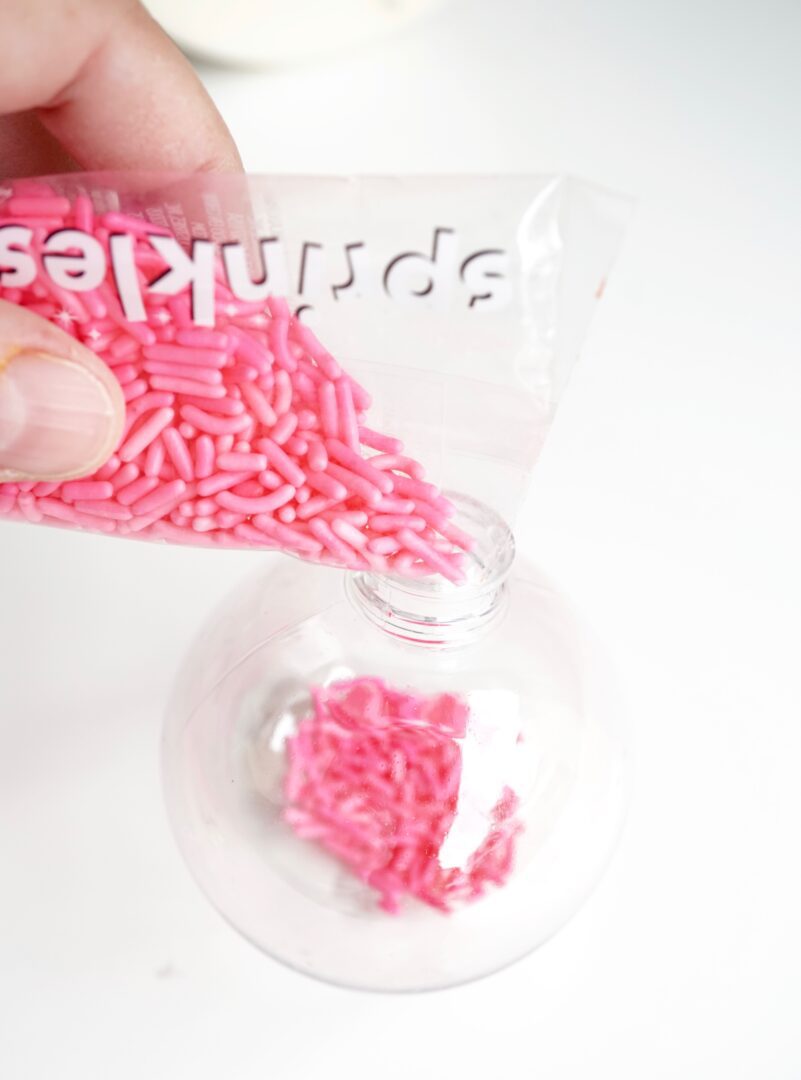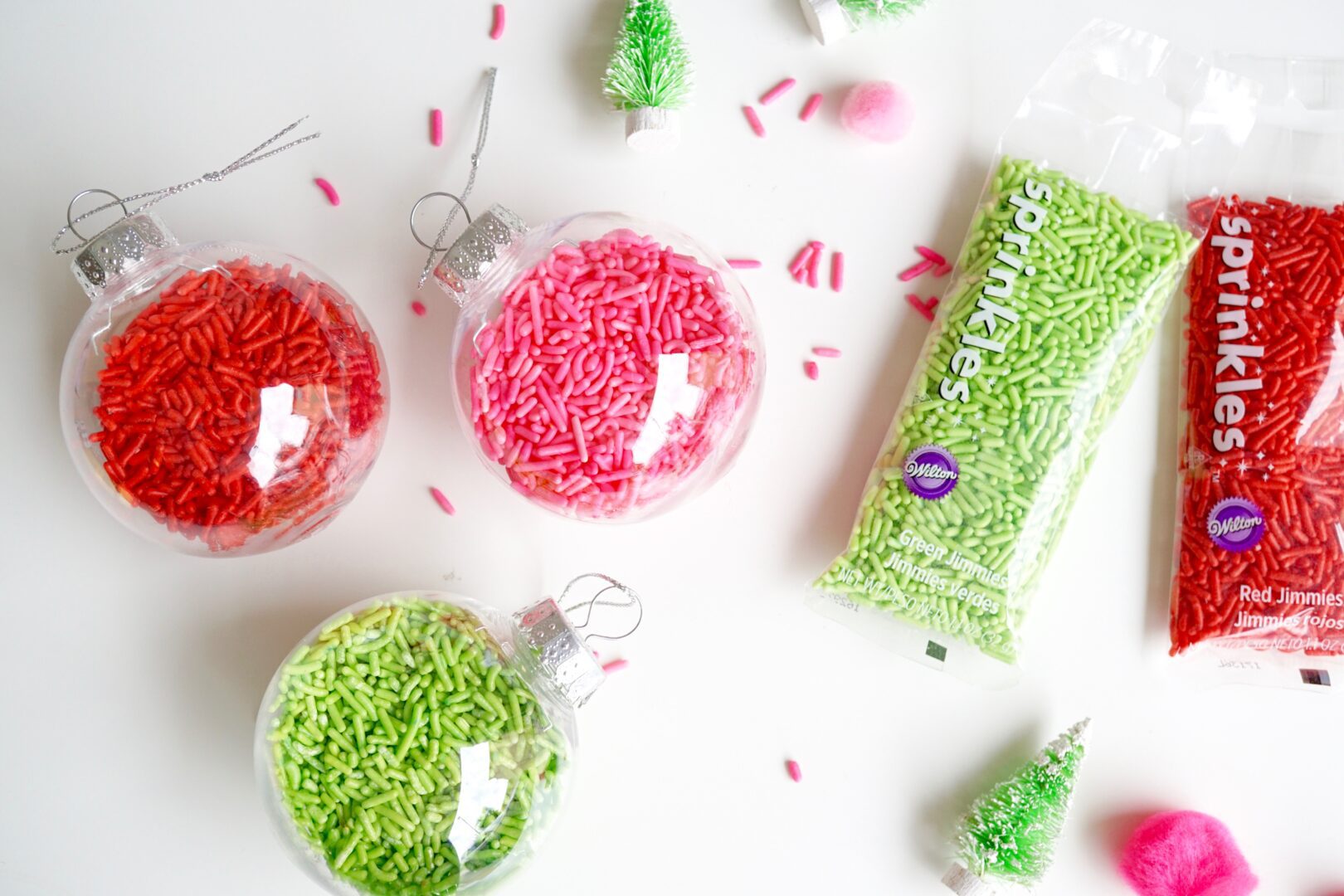 Now, if you have your own Sugar Cookie Recipe by all means…use it. However, I opted to use a ready made Sugar Cookie Mix from Betty Crocker that I transferred into a mason jar. I've included a recipe card with the instructions from the back of the package and a blank card too just in case you're using your own recipe.
Next, take the wrapper for the frosting and secure with tape to dress up a basic frosting container.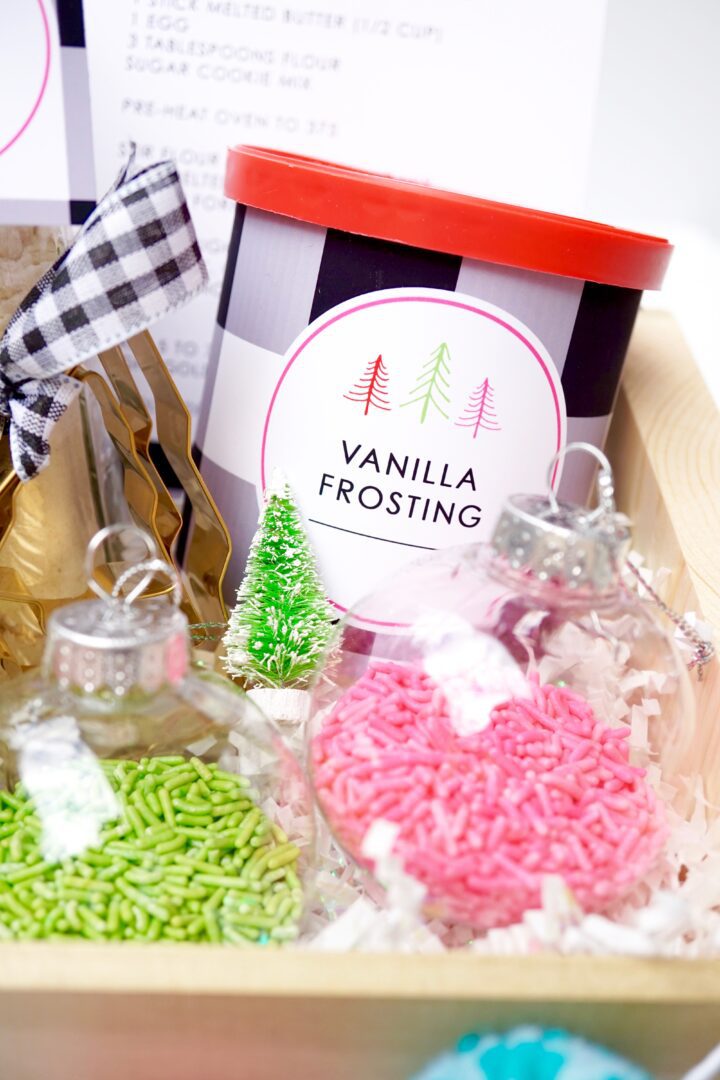 I tied the cookie cutters up with some cute black & white buffalo check ribbon and placed all three sprinkle ornaments into the crate.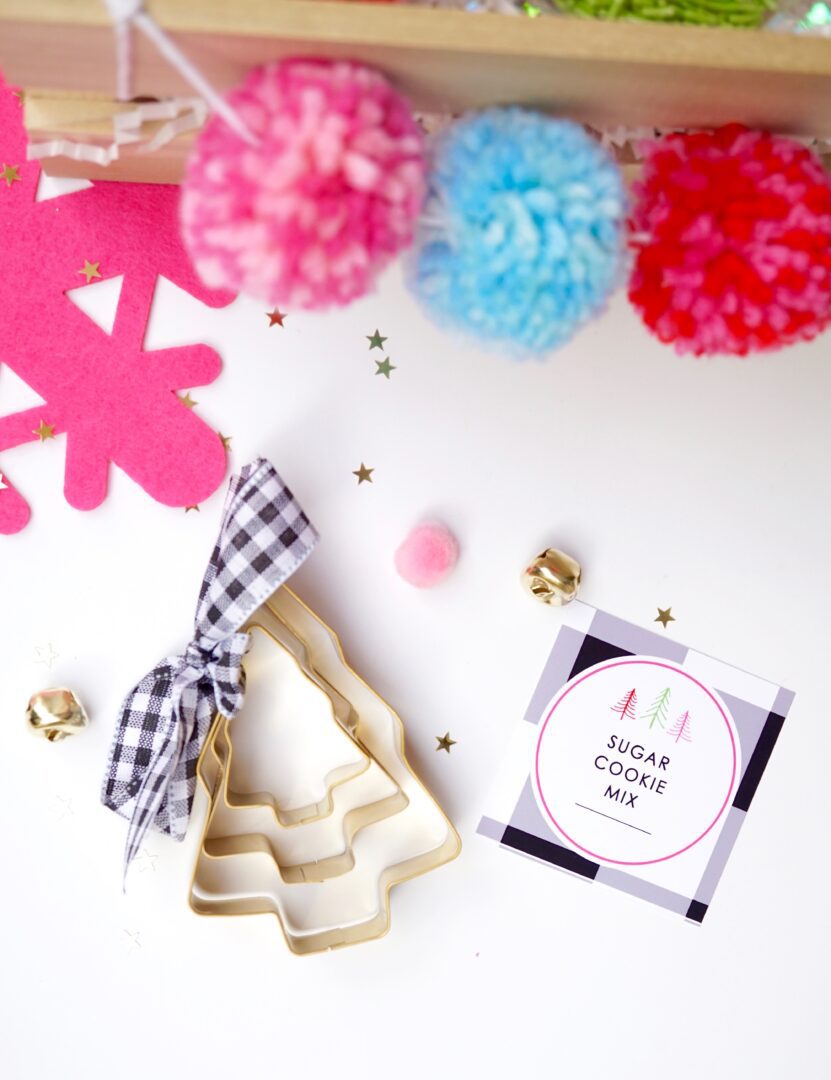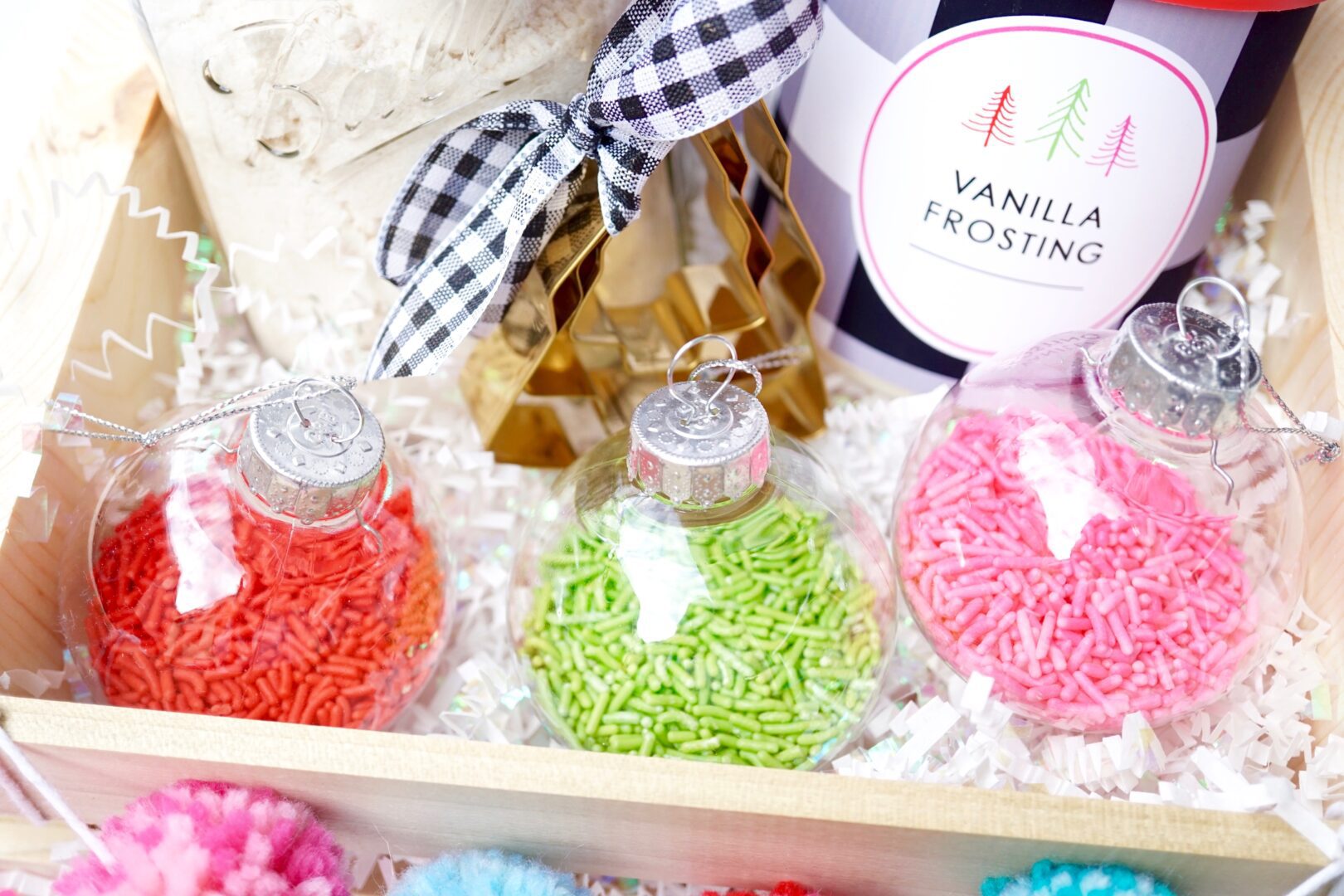 Once I had all o of the items arranges into the crate, I attached a pom pom garland to the front.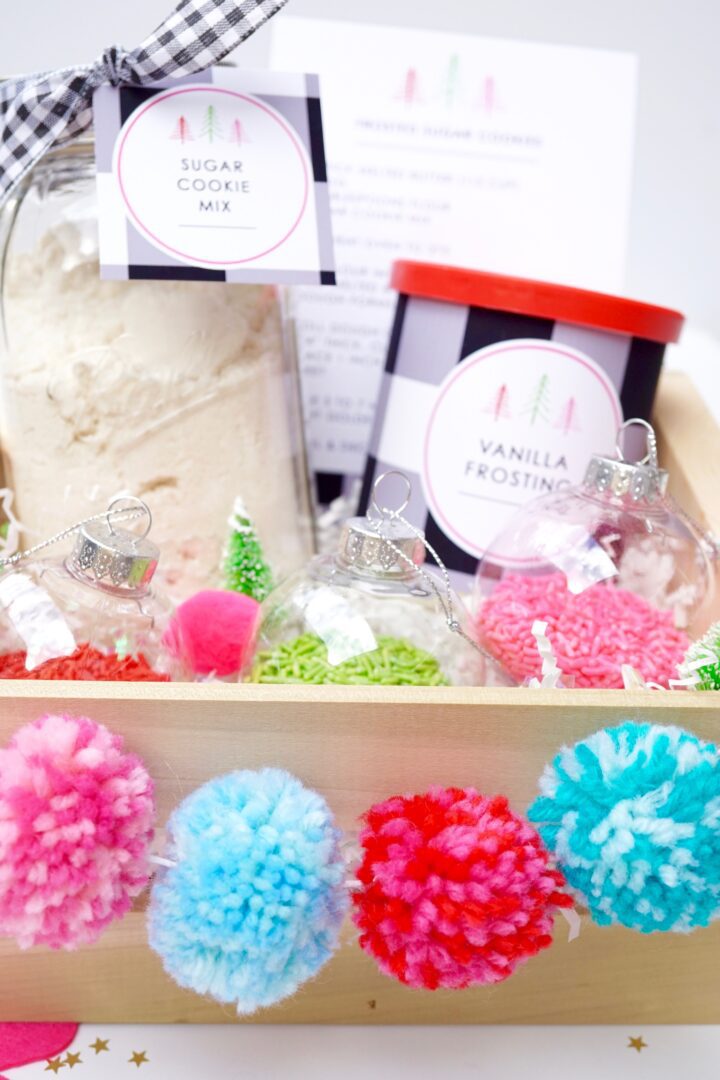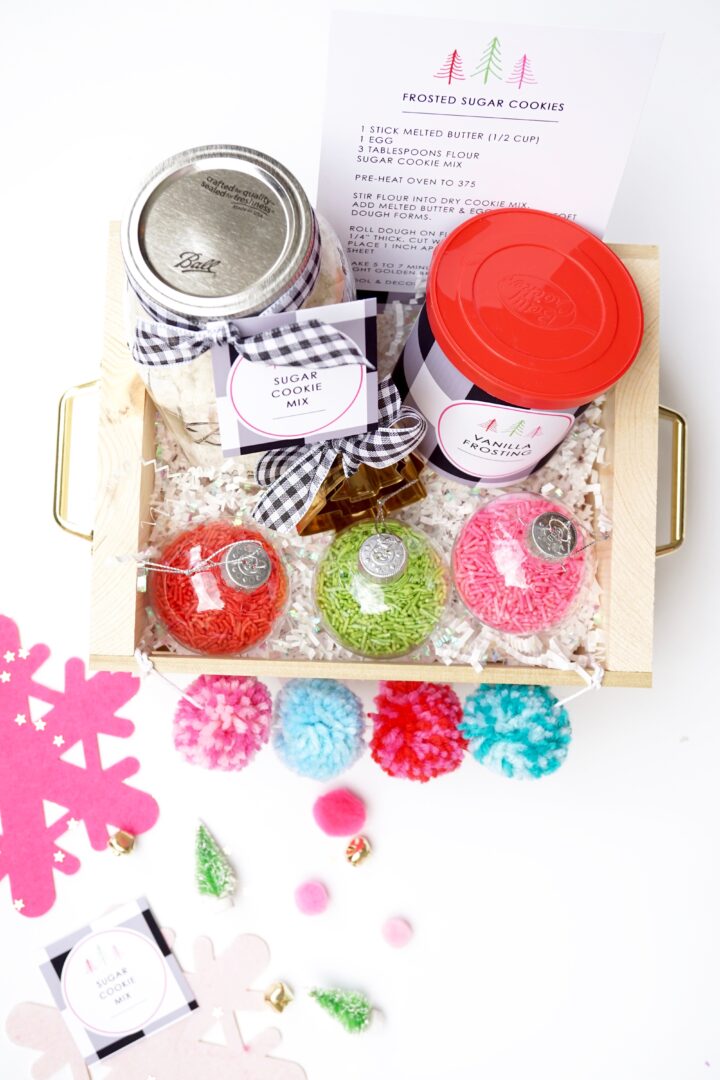 So who's ready to make some gifts? Now I just need to go and grab some gift cards to stick into the kits and we'll be ready to go! Use our printables? Tag us on Instagram and use the hashtag #makeanddoholiday