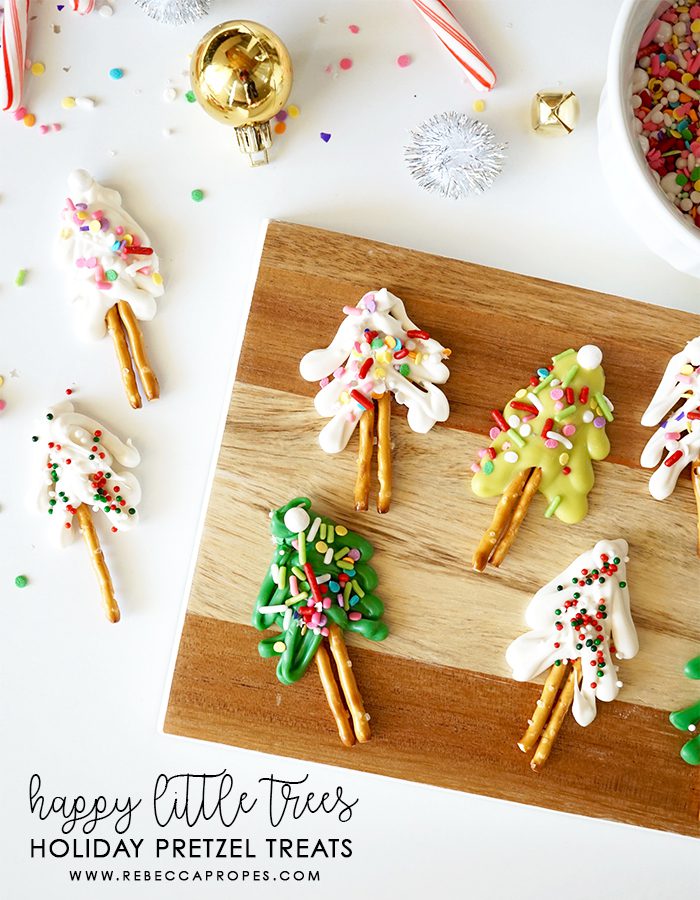 I am quite the last minute lady over here…I mean…I try, I try soooooo hard to be ahead of the game during the holiday season. Well, guess what? No matter how much planning, prepping, stressing that I do…I am ALWAYS behind! UGH!! No fear tho, I always get it done…ask my perfectionist planner friends, I won't ;eave you hanging! Pinky swear! So, if you're doing some last minute holiday baking, here is a super quick treat that is over the top cute! Here is what you'll need:
Pretzel Sticks
Candy Melts
A variety of Sprinkles
Ziplock bags
Parchment paper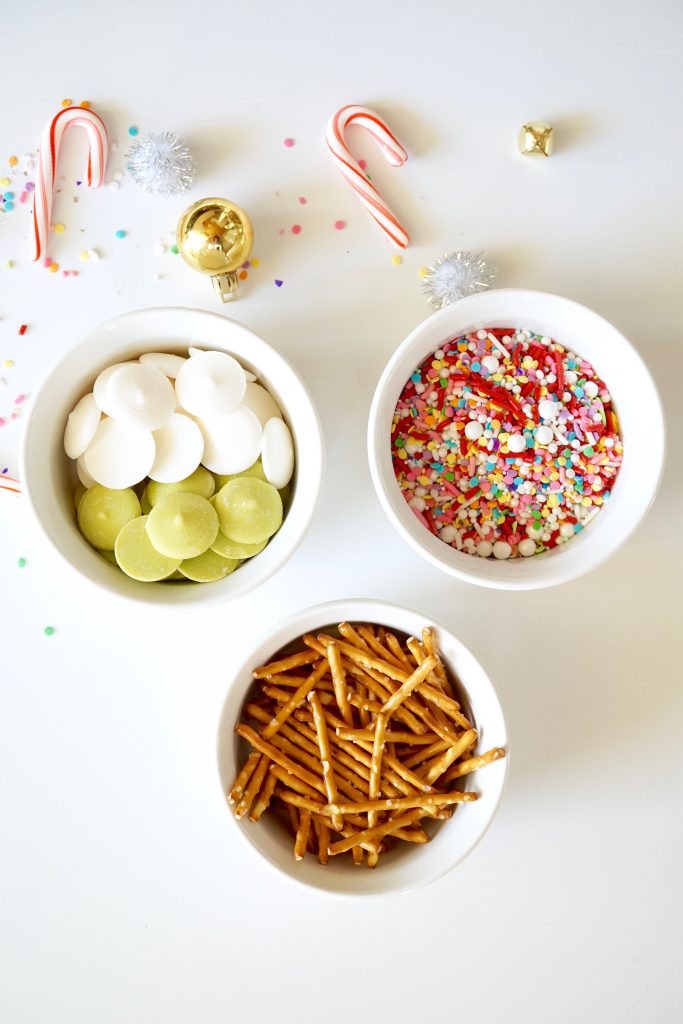 I started by melting my candy melts and putting the melted but somewhat cooled candy into ziplock bags. Next lay out pretzel sticks on the parchment paper. Cut a small corner off of the ziplock back and drizzle the candy melts over the pretzel sticks to look like tree branches. Top of the trees with a mix of sprinkles. Once you have them decorated…place into the freezer to set. It only takes a few minutes for the candy melts to set up. These are so fun to make and you can make a bunch in a short period of time.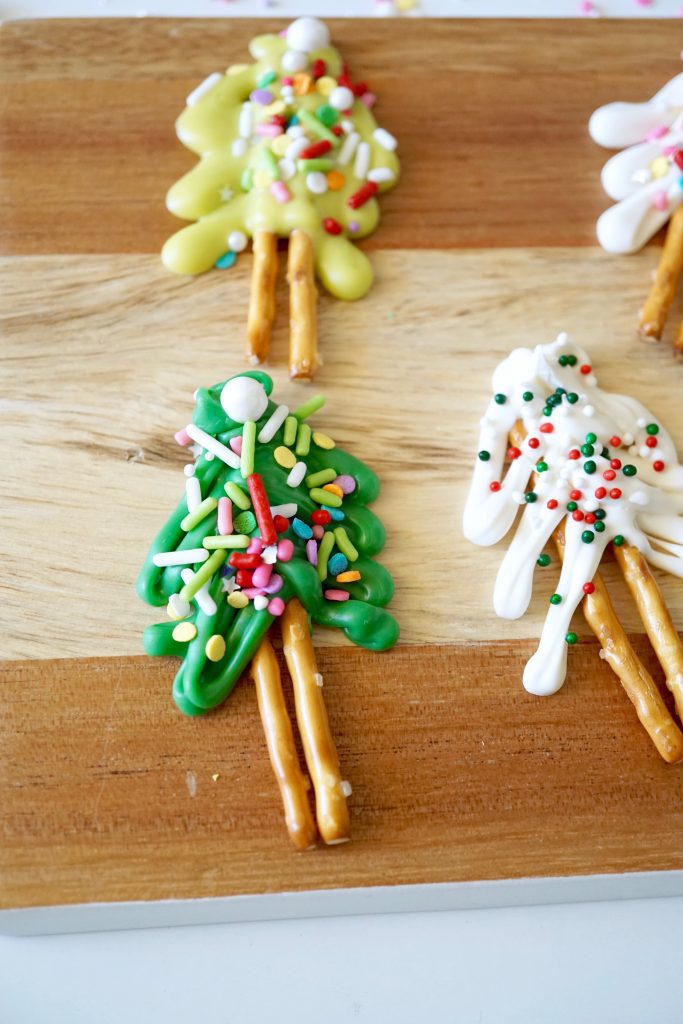 I used white, lime green and kelly green candy melts for a festive look.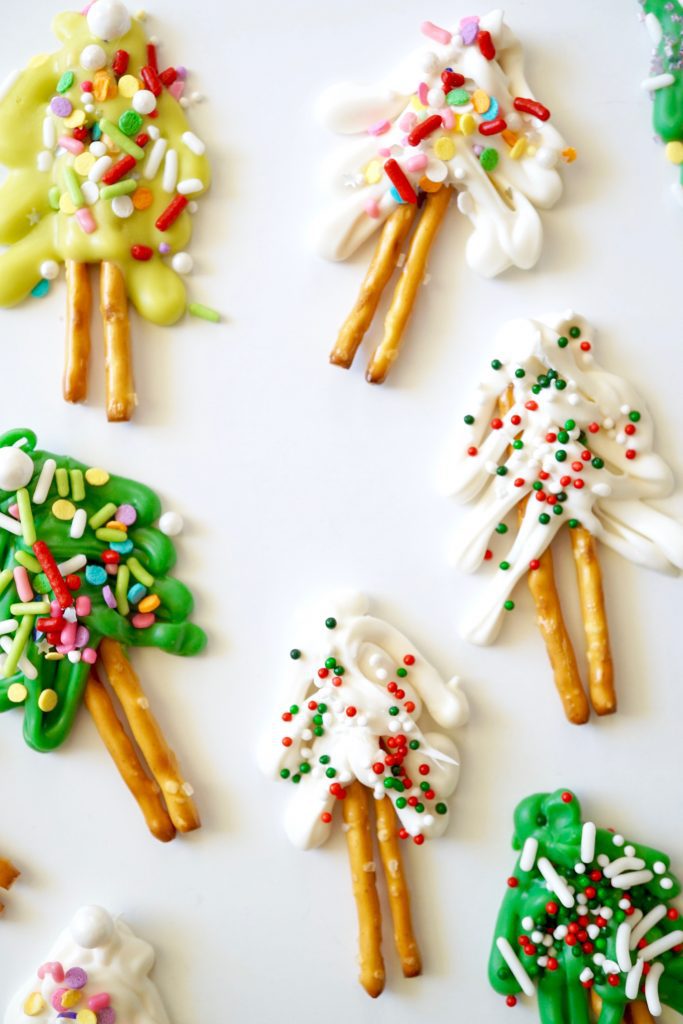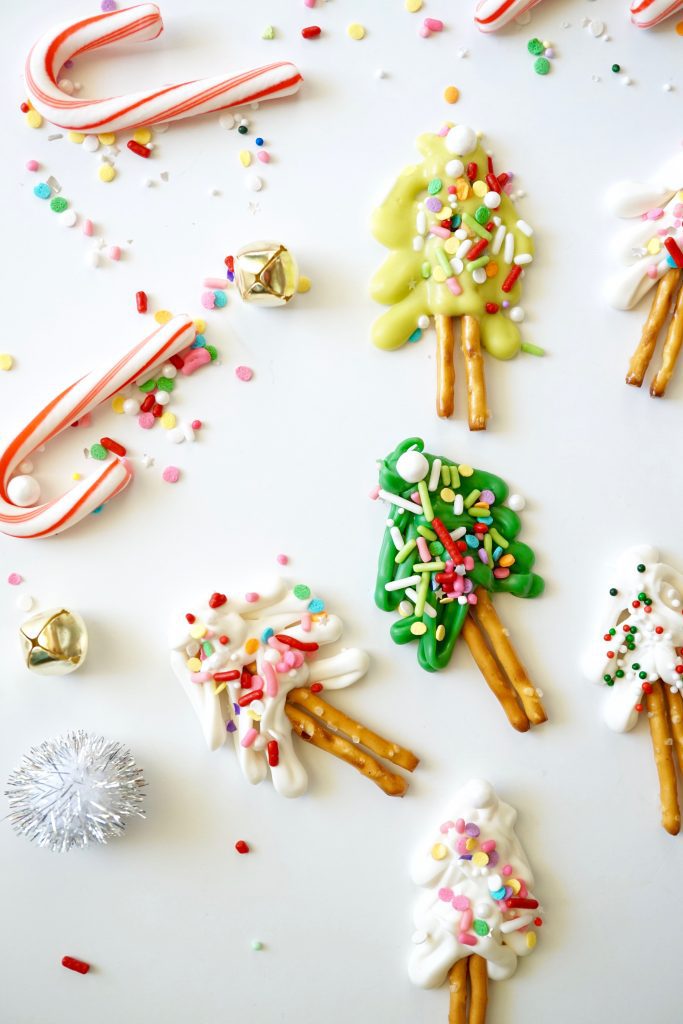 Now, I just have to find a fun way to package them up! What other treats are you making? Feel free to share this and tag @makeanddostudio on Instagram, thanks and Happy Holiday!