You guys!!!! When I came across these colorful baskets at the Dollar Store I had to snag them because I had an idea! I was gonna pimp them out! I mean…add a little swag and you too can have a DIY Dollar Store Easter Basket with Pom Poms!! Here is what you're going to need.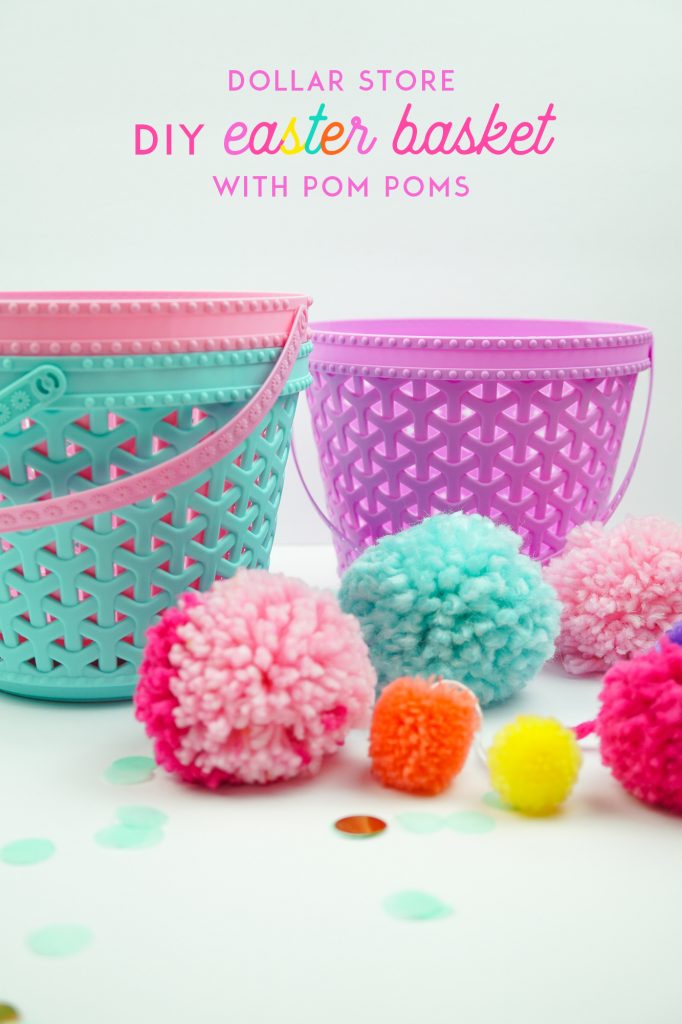 These colorful baskets are from the Dollar tree! Can you even stand how cute these are!!??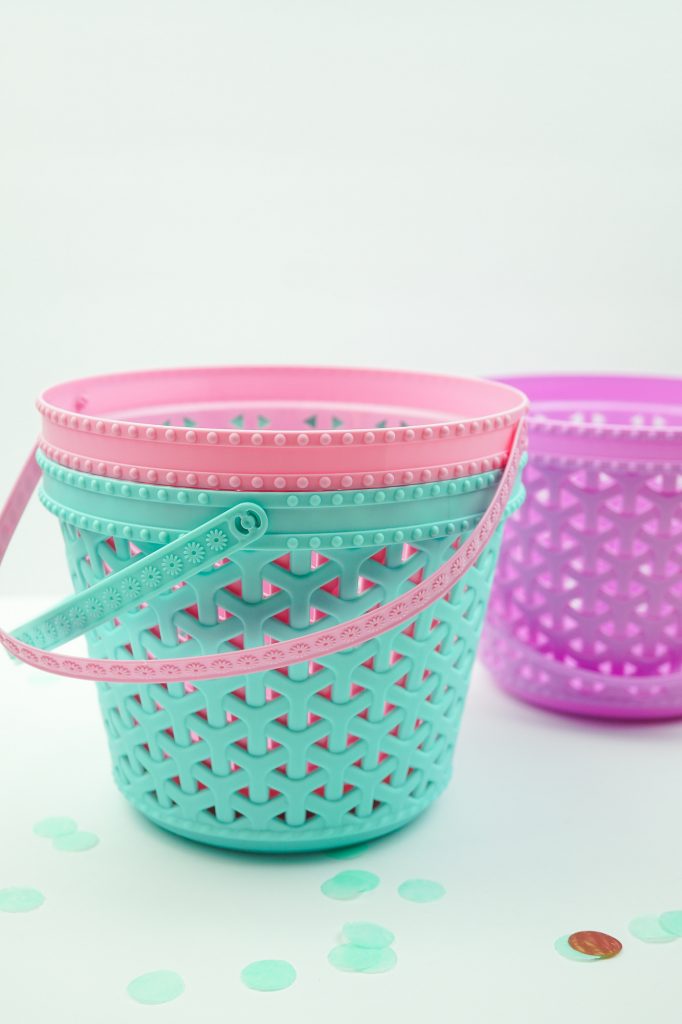 Next, with some yarn I had laying around the house I made some fluffy yarn pom poms.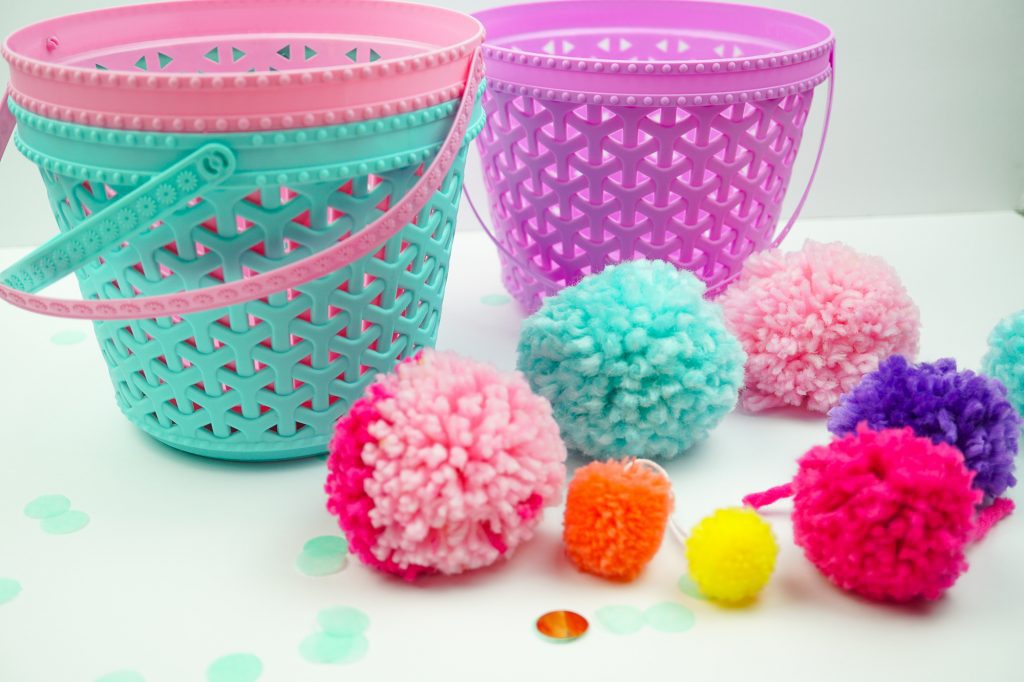 I left some yarn tails on the poms so that I could tie them onto the baskets.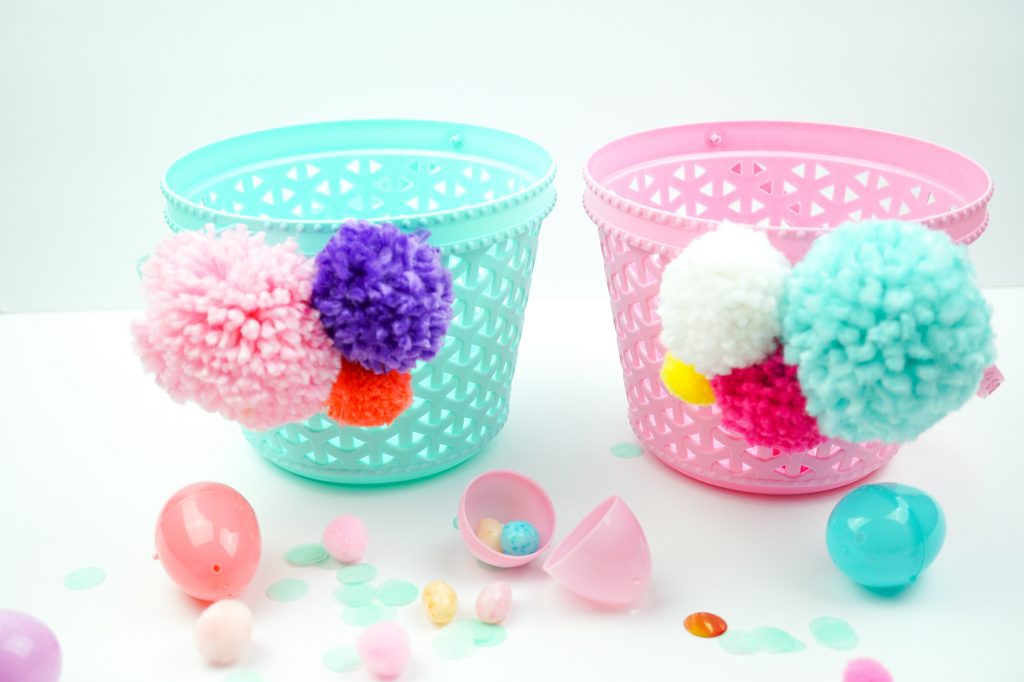 See??? Totally cute, super simple and just the perfect amount of swag…I mean detail!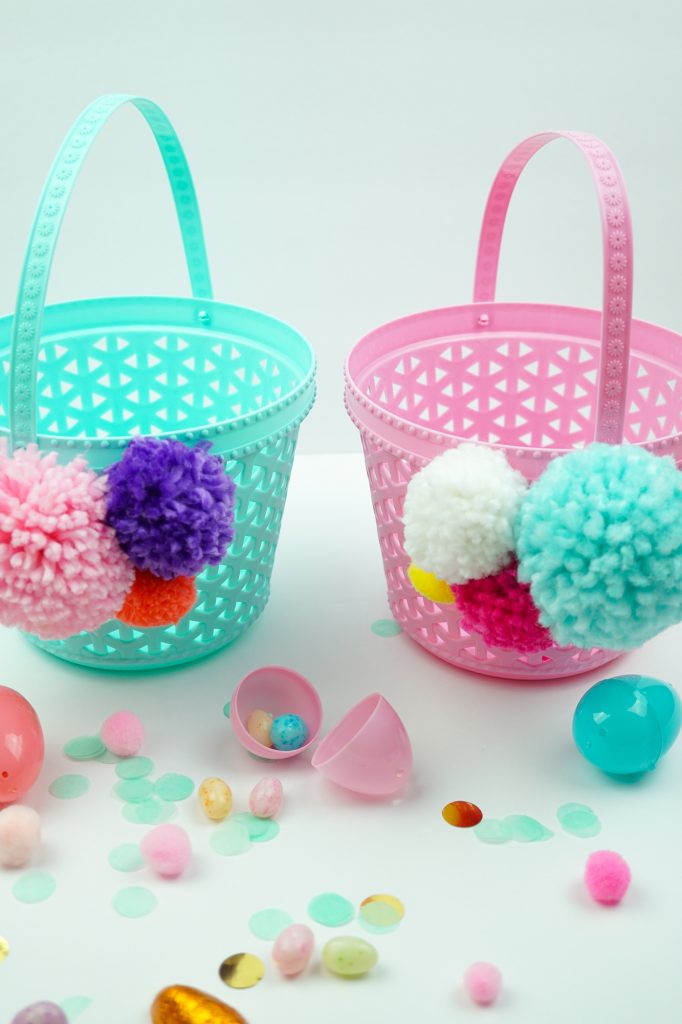 After all my baskets were pimped out, I used paper shreds and filled them with some Easter goodies.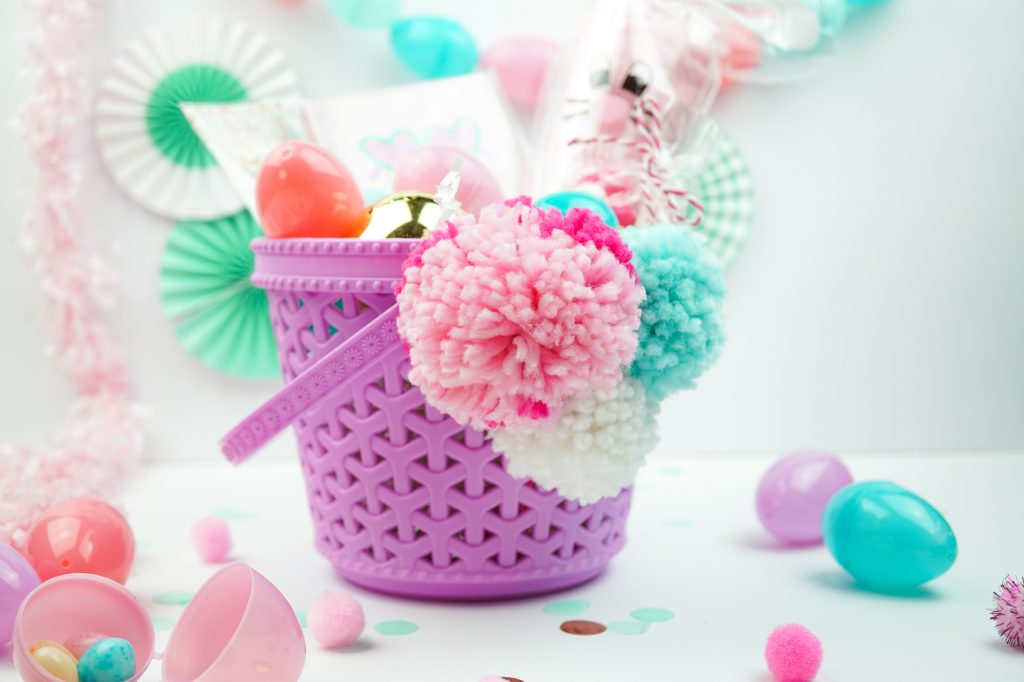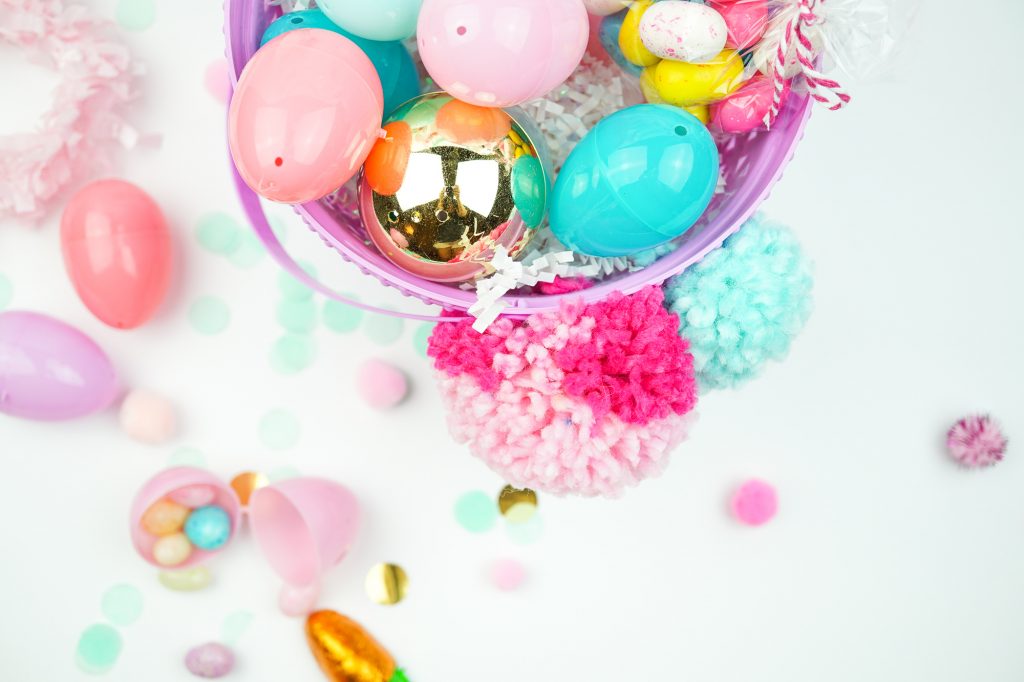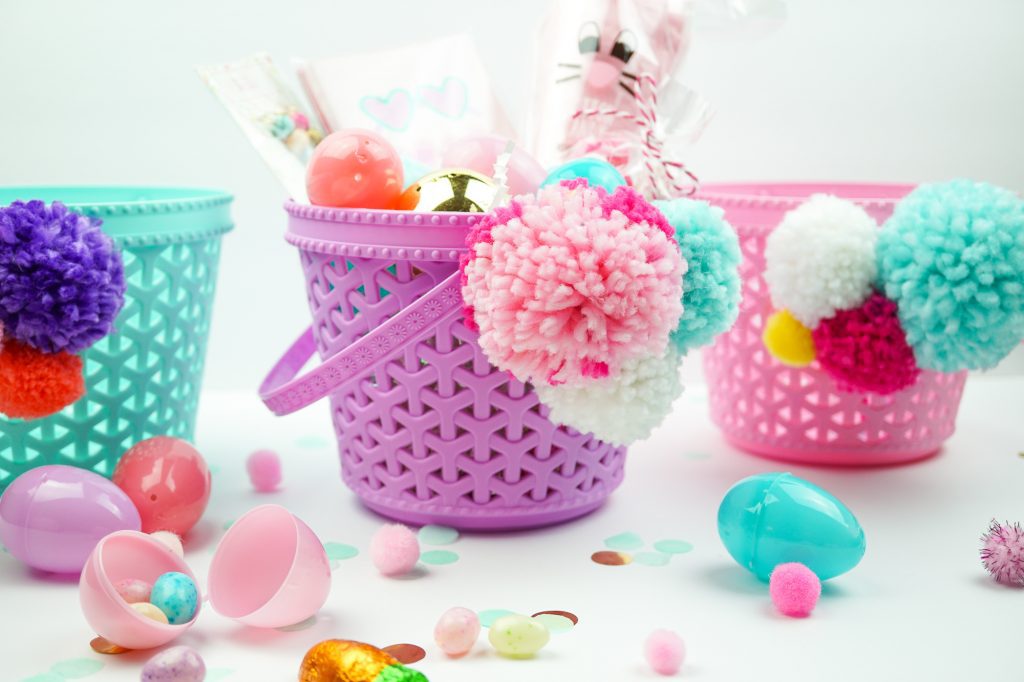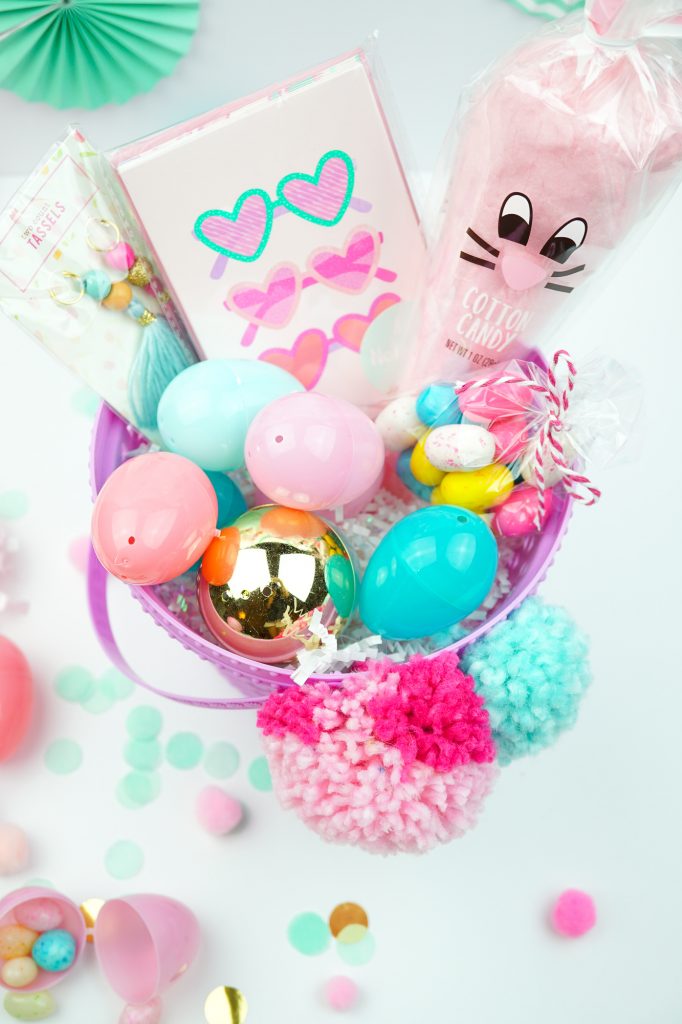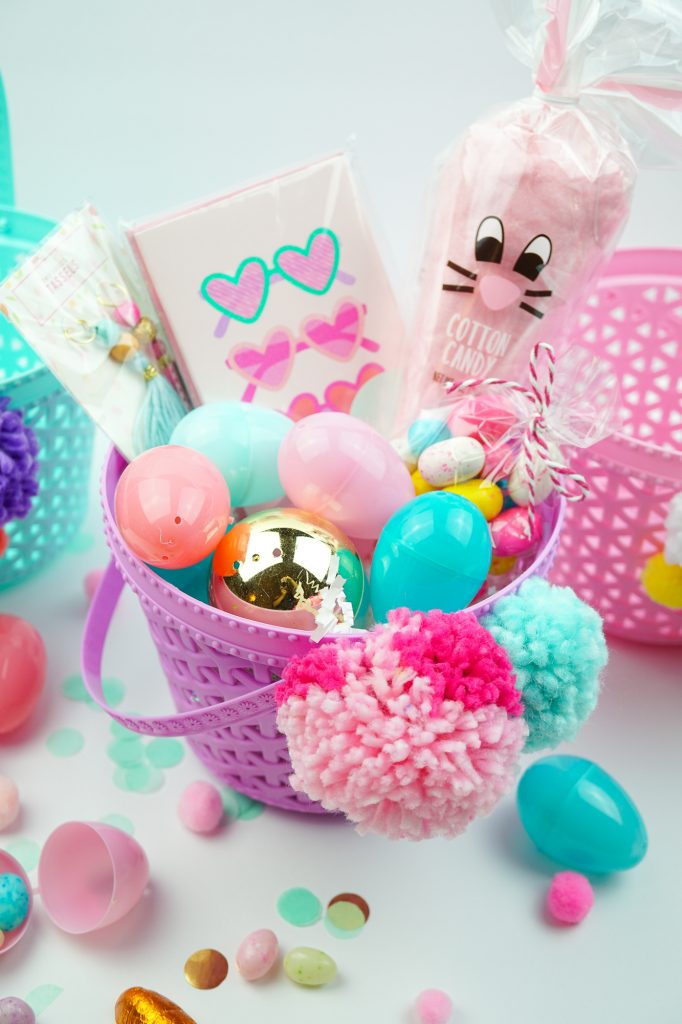 Some serious cuteness going on! There are so many way you can dress up these simple baskets.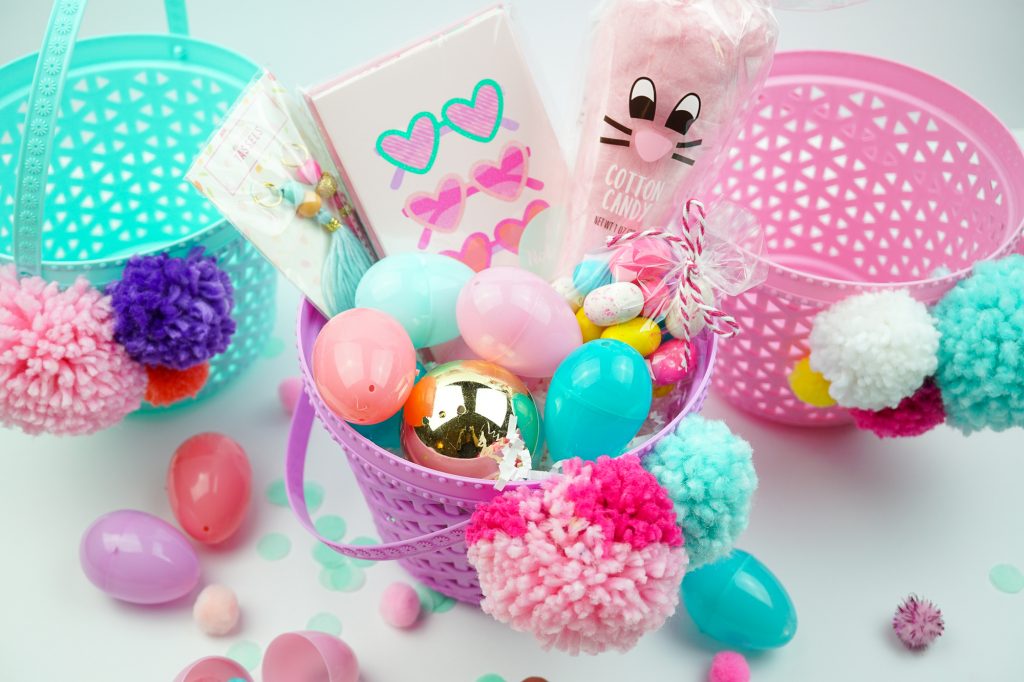 Another Easter Basket Idea
You can also use this candy bento box idea to fill with treats and put into your baskets.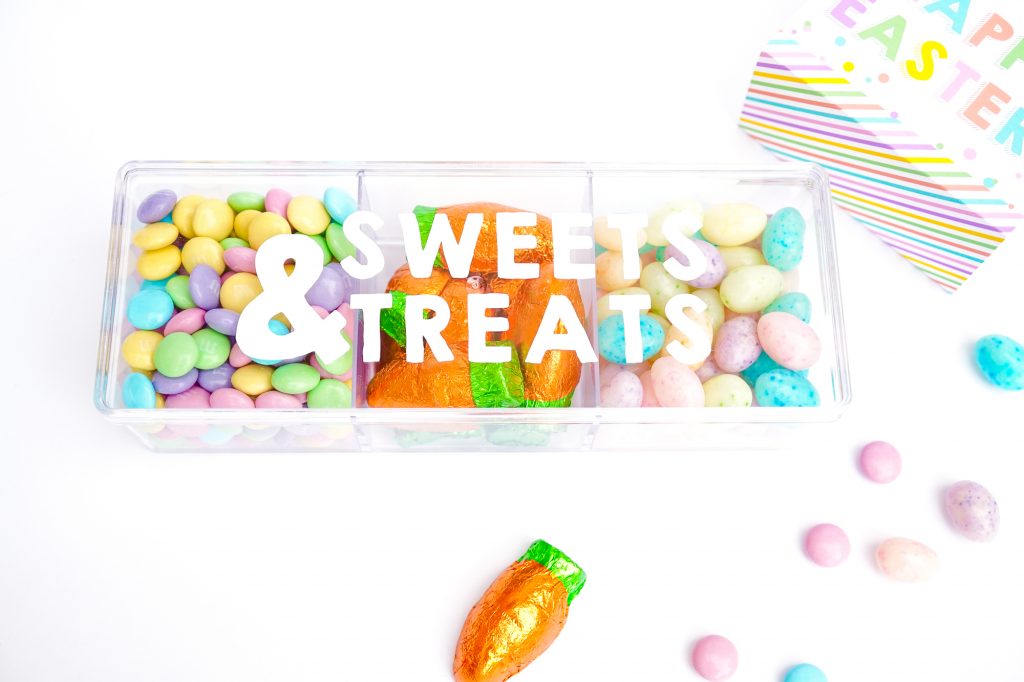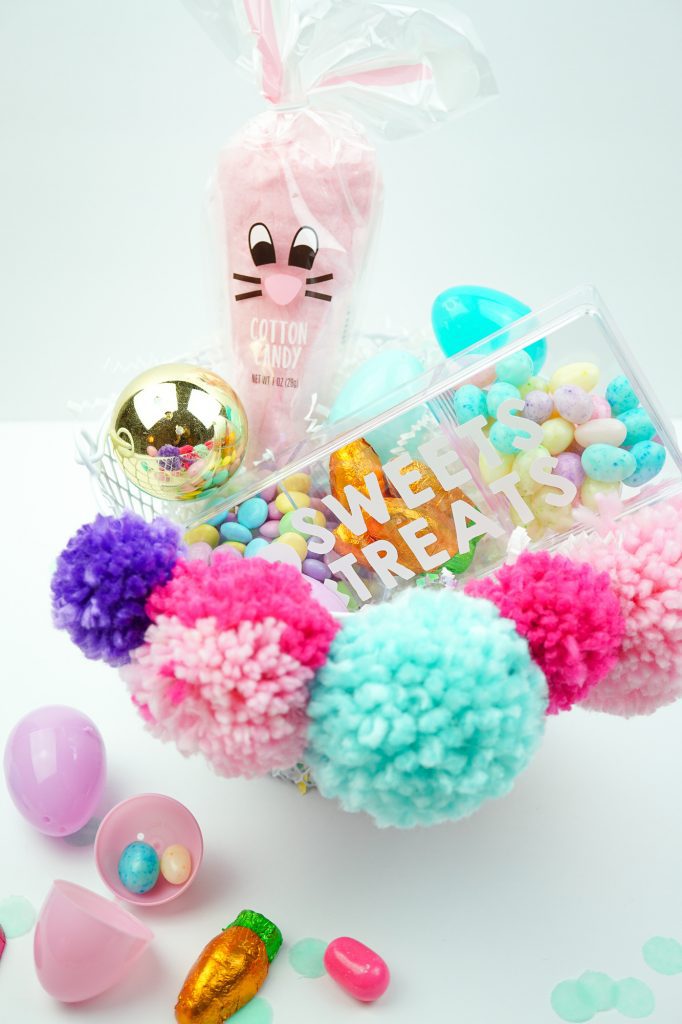 So? Who's heading to the Dollar Tree to grab some baskets? Make sure to share all of your DIY project with me on Instagram and tag me plus use the hashtag #makeanddoDIY.