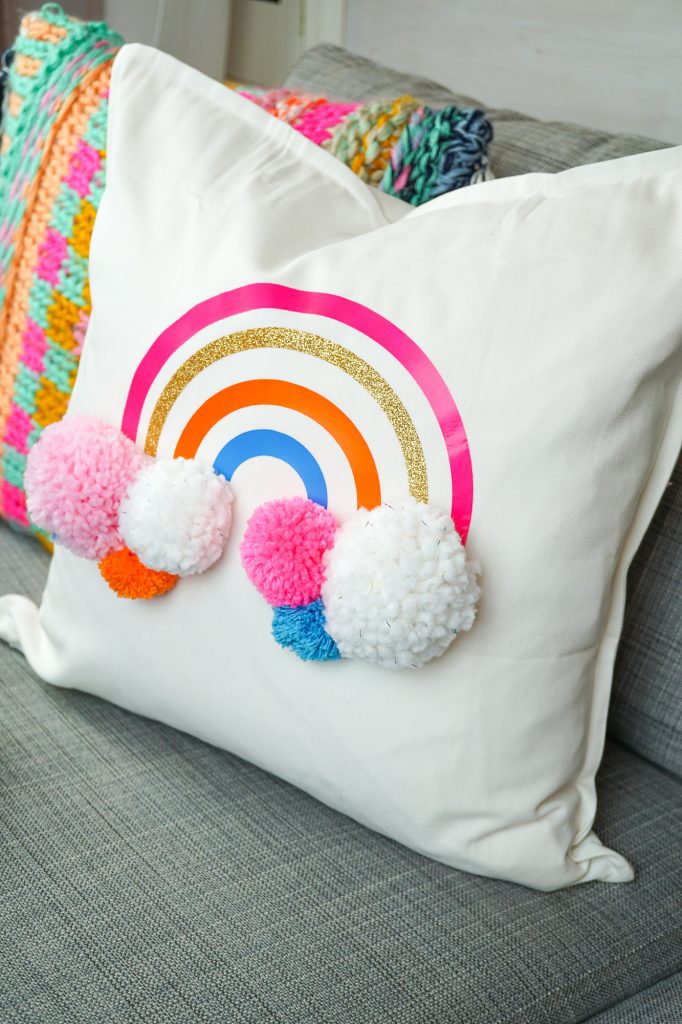 Hello friends! I am so incredibly excited to share my latest home decor project with you! I had so much fun creating this DIY Rainbow Pom Pom Pillow with Cricut Iron on Vinyl using the Cricut Easy Press. Remember when I shared my DIY Candy Bento Boxes I made using the NEW Wisteria Cricut Explore Air 2 that I got from JOANN? Well, this is the matching Cricut Easy Press and it may be my new favorite crafting gadget everrrrrrr.
The option to create using the Cricut Explore Air 2 and Easy Press together is endless AND the Easy Press is so incredibly simple to use and waaaaay more practical than a traditional iron. Trust me…I have completed projects using heat press vinyl and an iron and this is so much quicker. The base of the Easy Press is 9″ x 9″ so it covers a larger area, has adjustable temps, auto shut off, timed intervals and Insulated base.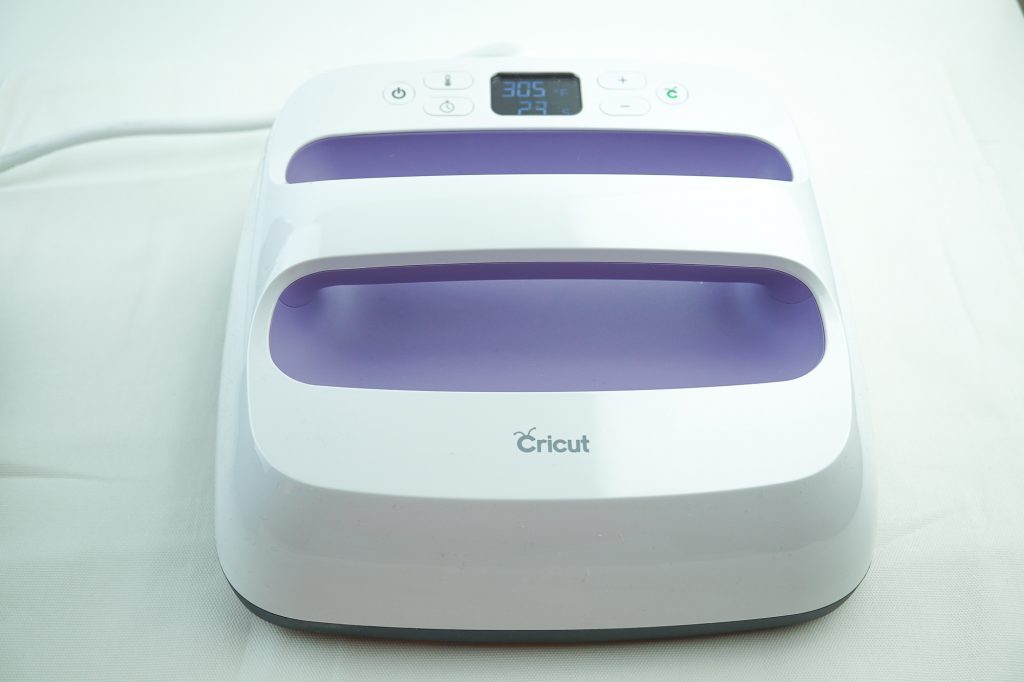 Can you hardly wait? Ok, let's get started…
DIY Iron Vinyl Pillow
Here is what you're going to need: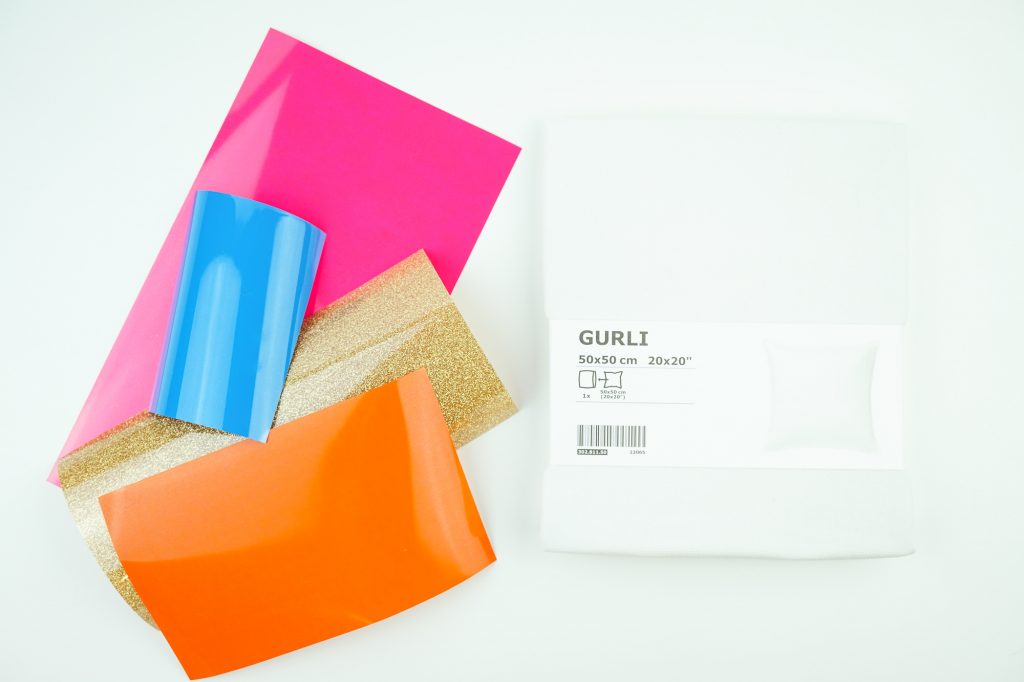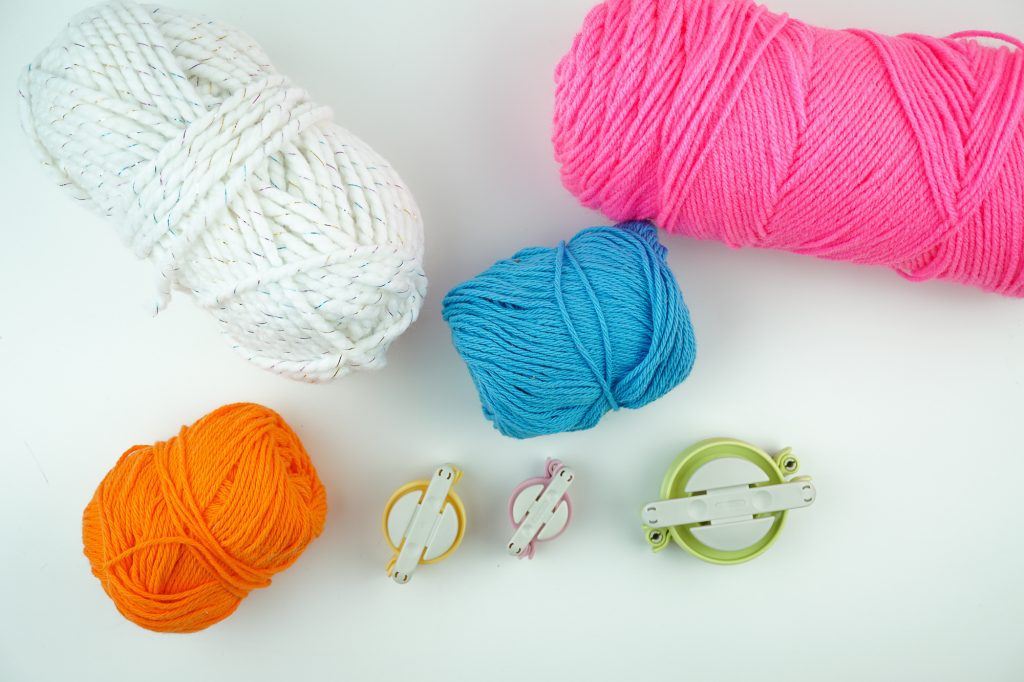 I started by creating my rainbow image in Cricut Design Space. I made sure to put each rainbow stripe in its own layer. I then cut each layer individually in different colors.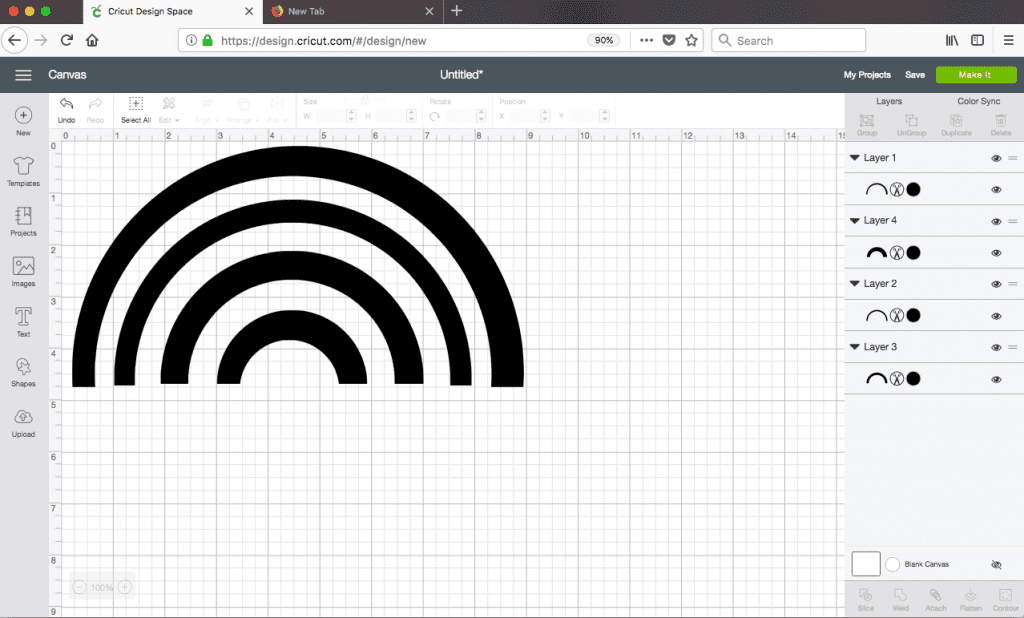 Make sure when cutting, you have your dial set to the correct material setting.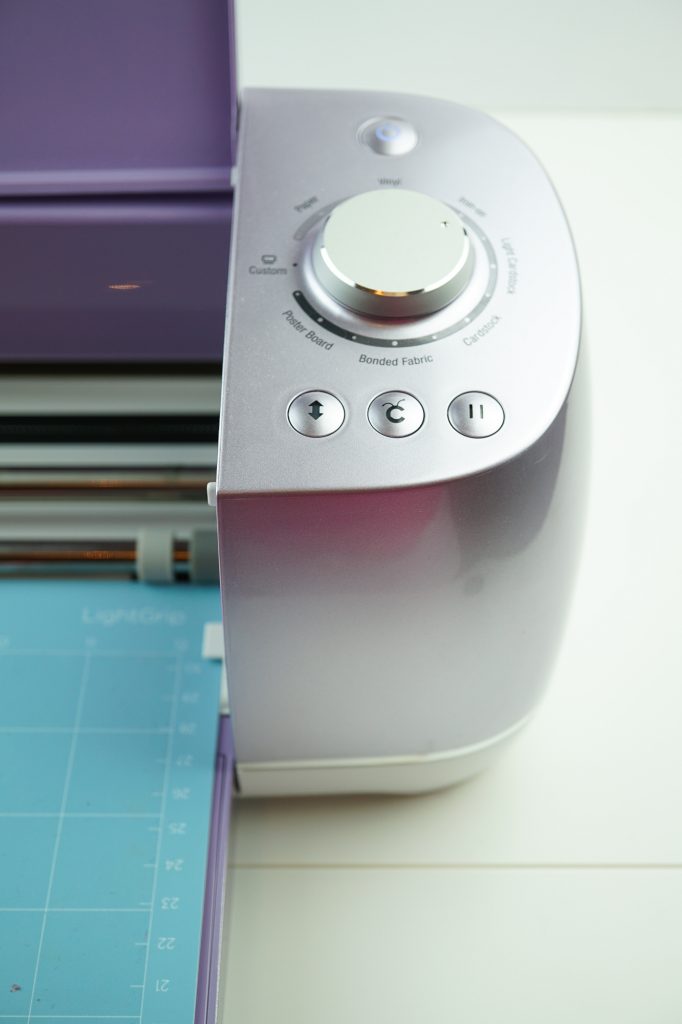 When using vinyl it is important to reverse you image and place the vinyl shiny side down.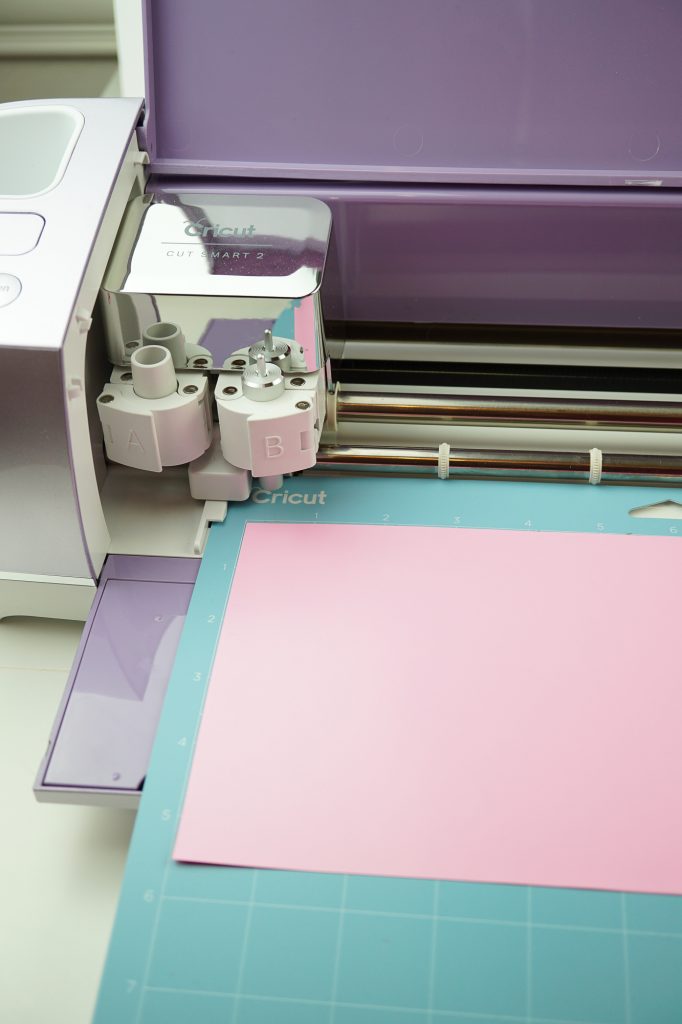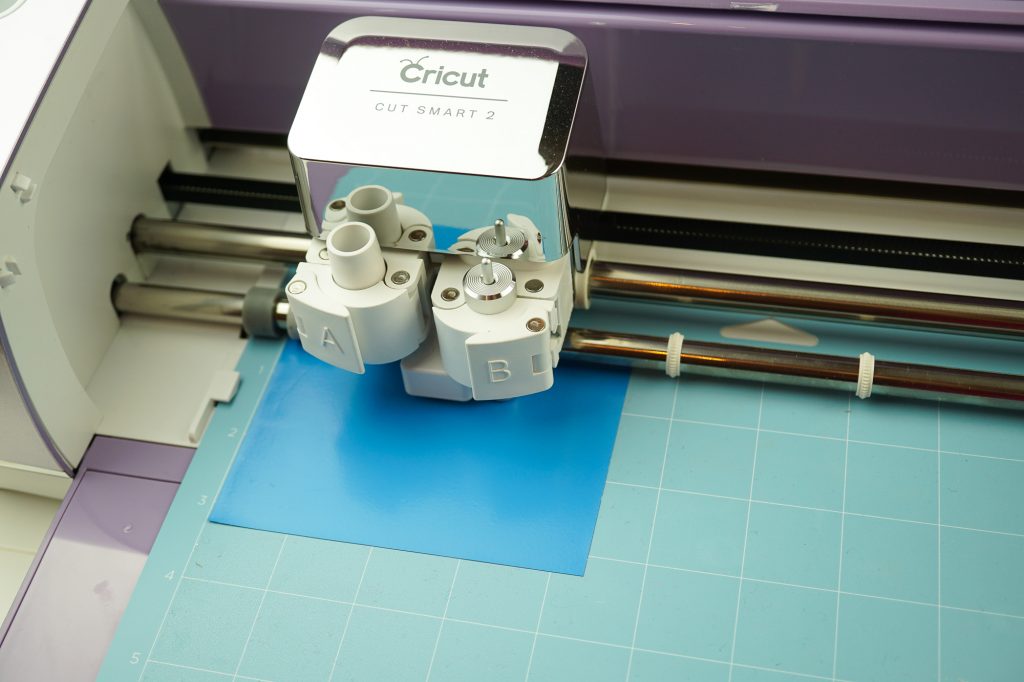 Once your images are cut, it's time to weed the vinyl. This means to remove anything you do not want on your finished piece. I cut around the shapes before weeding so I could save some of the scraps for smaller projects.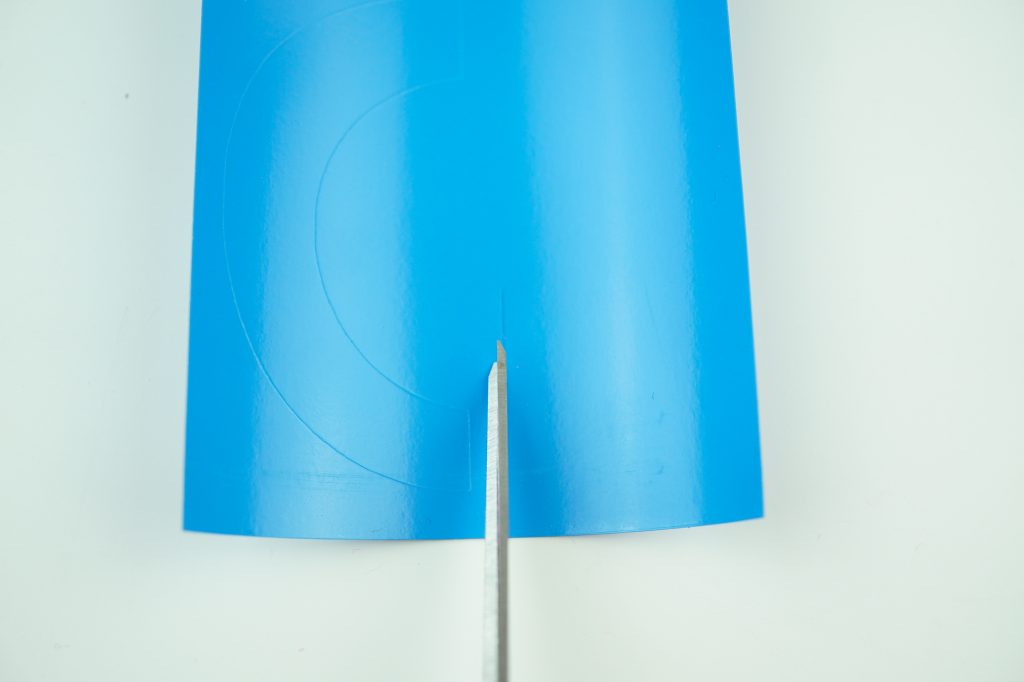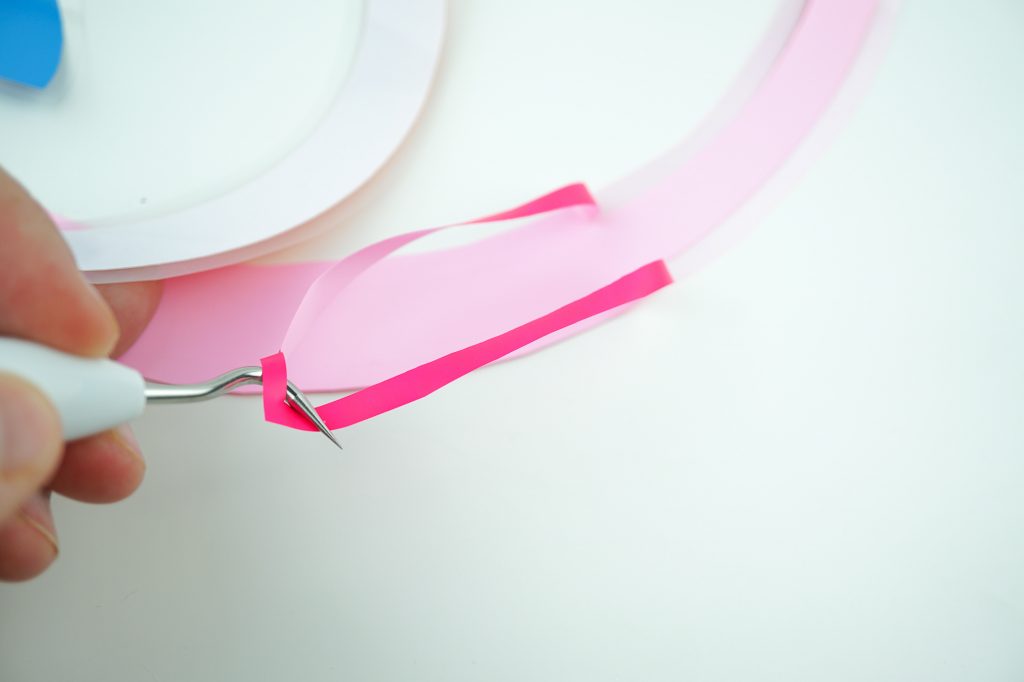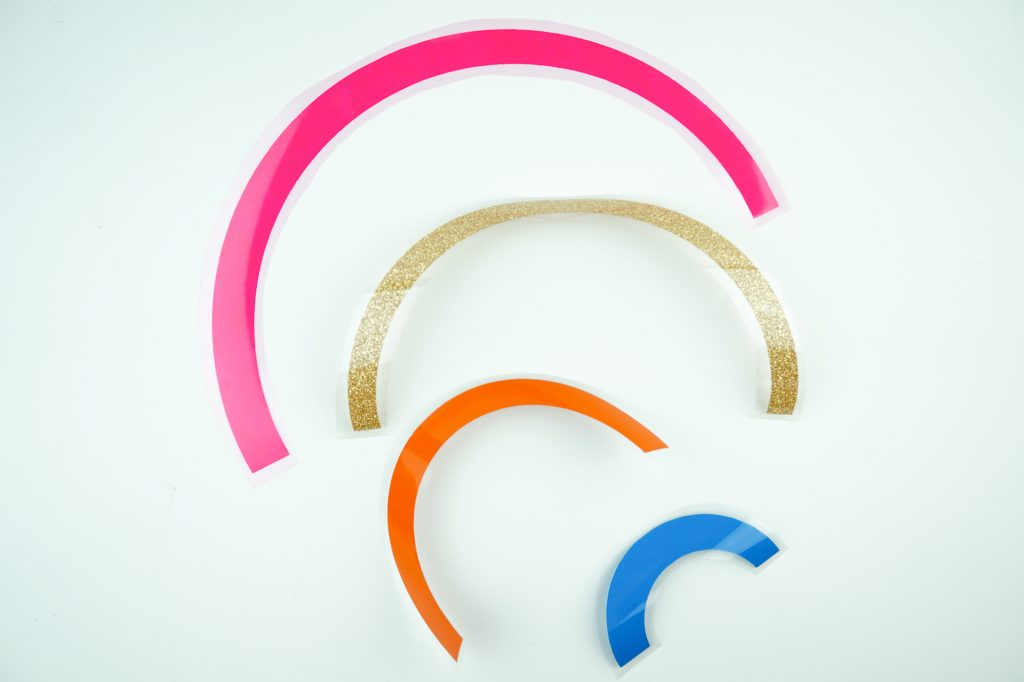 Once I had all of the pieces cut & weeded…I used a straight edge to line up the rainbow and center it on the pillow. I also plugged in my Easy Press and set my temp to 305 degrees.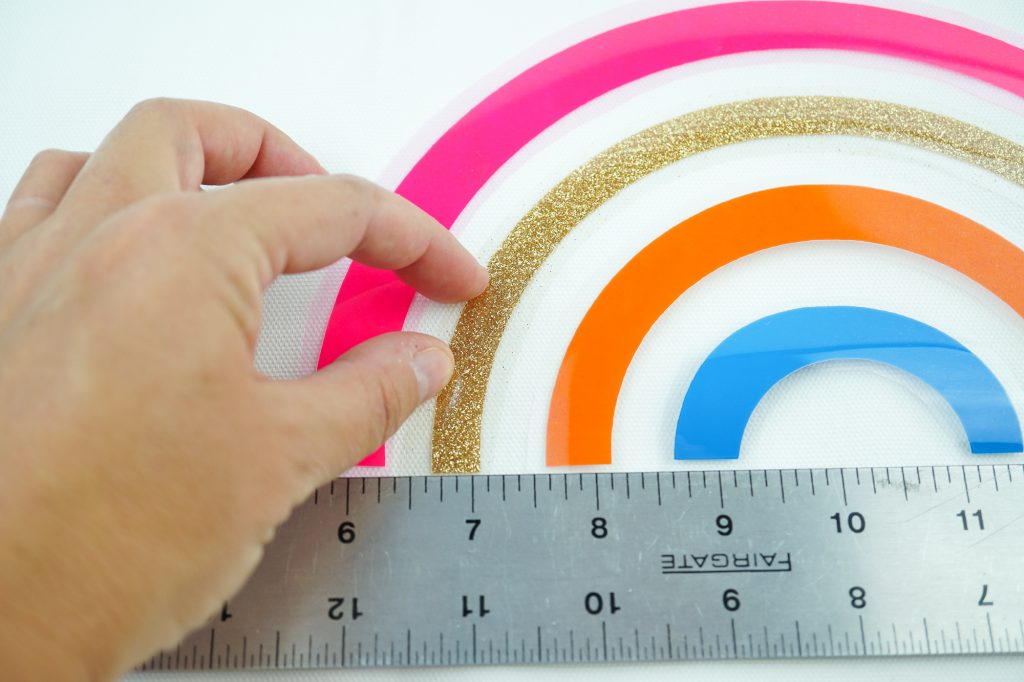 Once I had my rainbow placed where I wanted it, it was time to heat press it onto the pillow!!! The entire plate of the base happened to fit over my entire design. I set the timer for 30 seconds and it beeps when the time is up! I placed it over the design for a few extra seconds just to make sure the vinyl had set.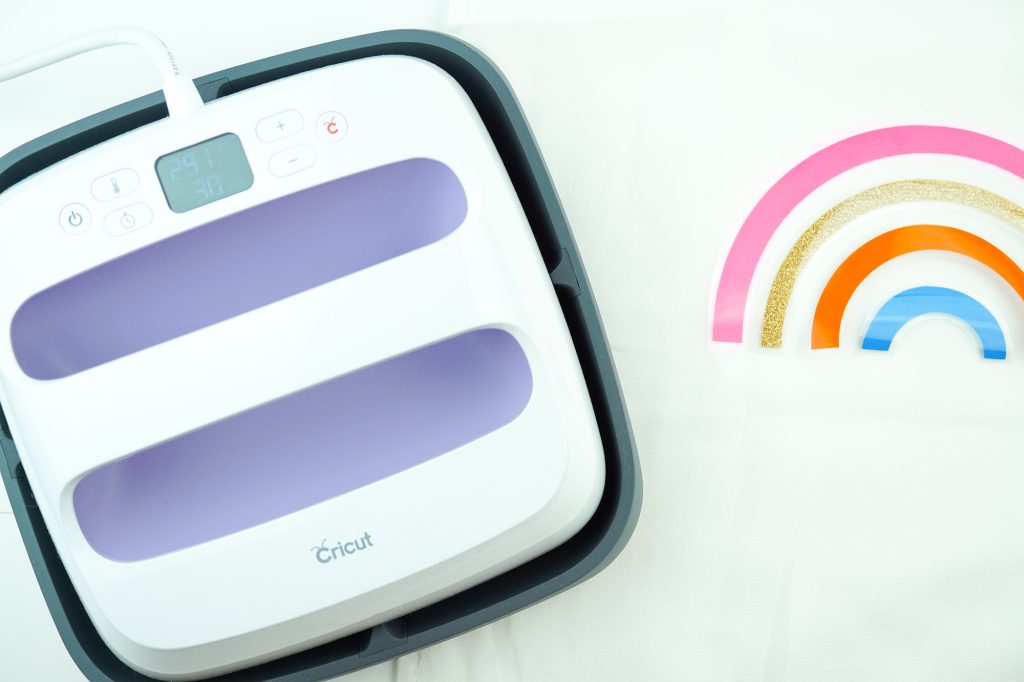 Once the surface had cooled off, I removed the top plastic layer.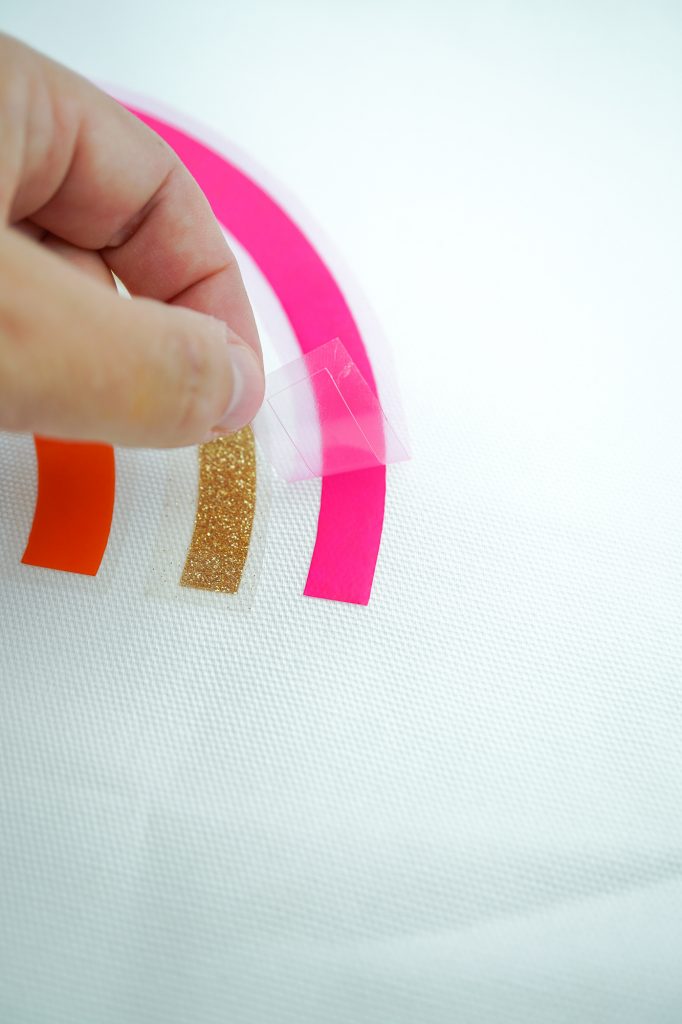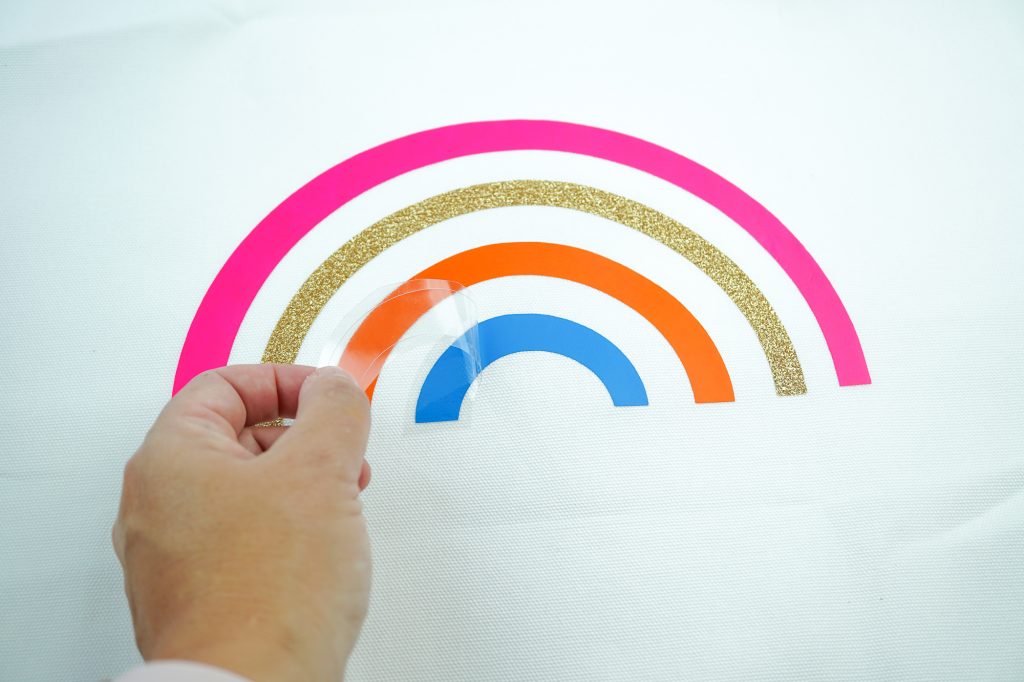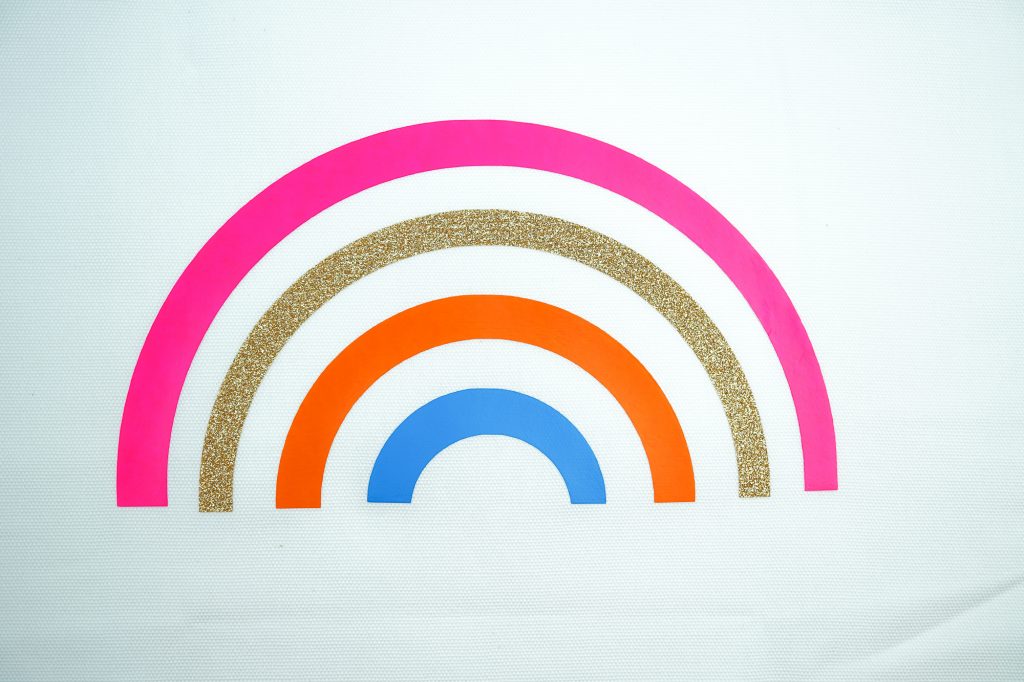 Once that part was done, I moved on to making some yarn poms in a few different colors. You guys!!! I LOVE these little magical pom makers, seriously makes the perfect yarn pom pom.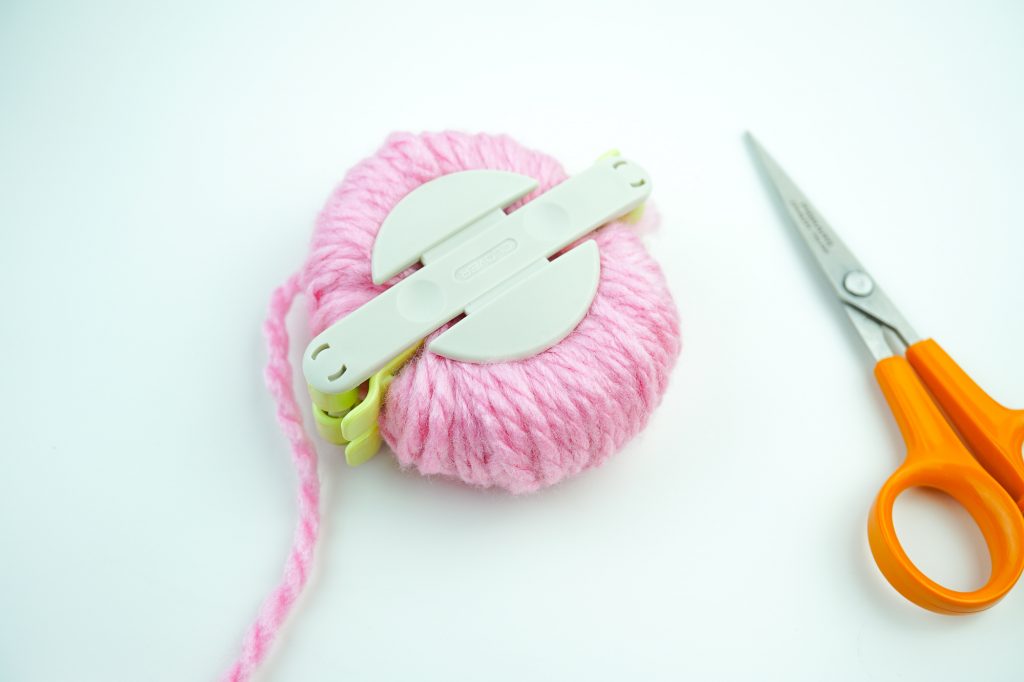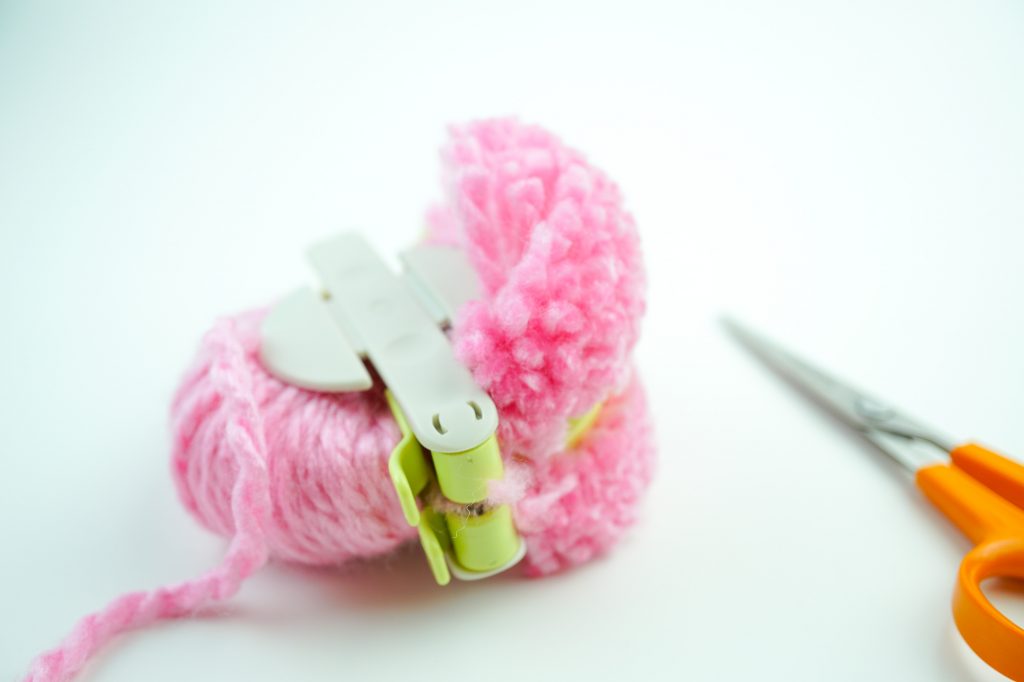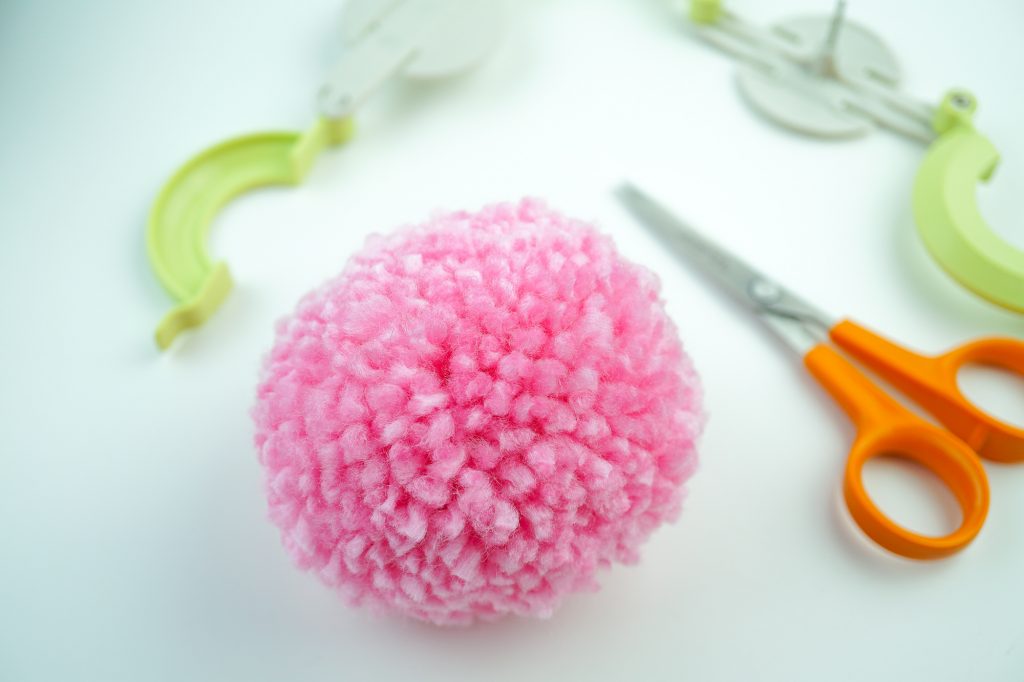 Once I had all of my pom poms made, I used hot glue to attach them to my pillow.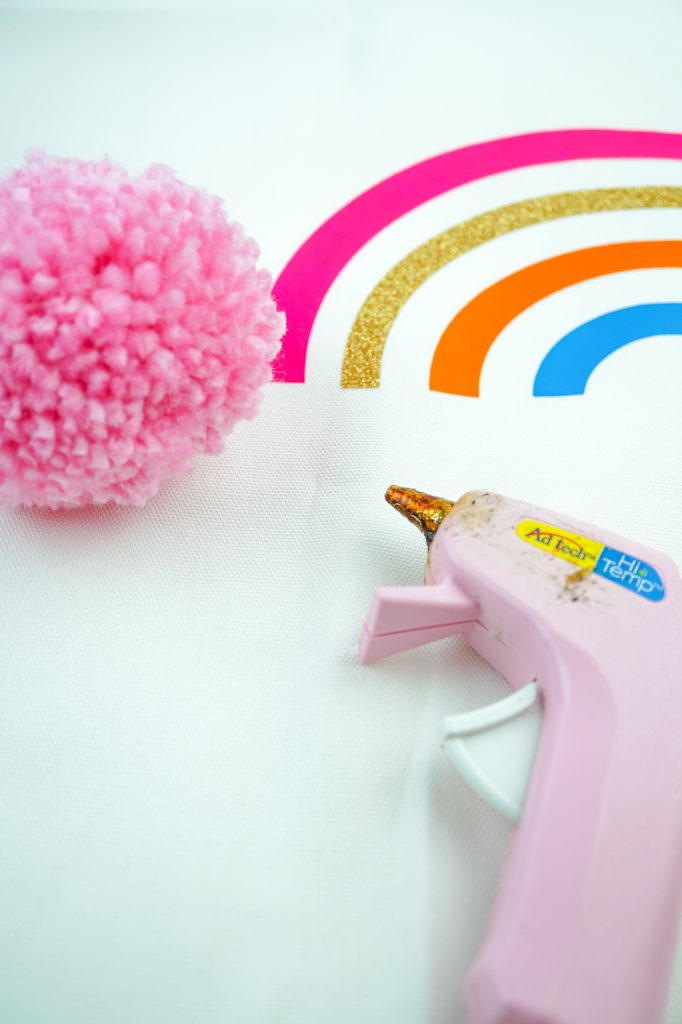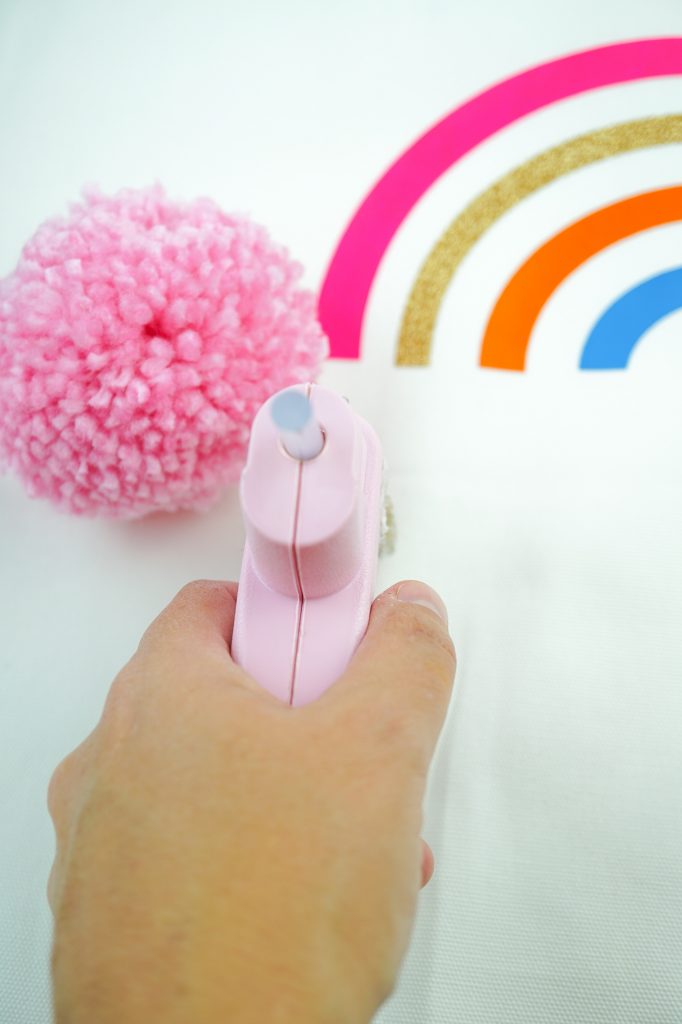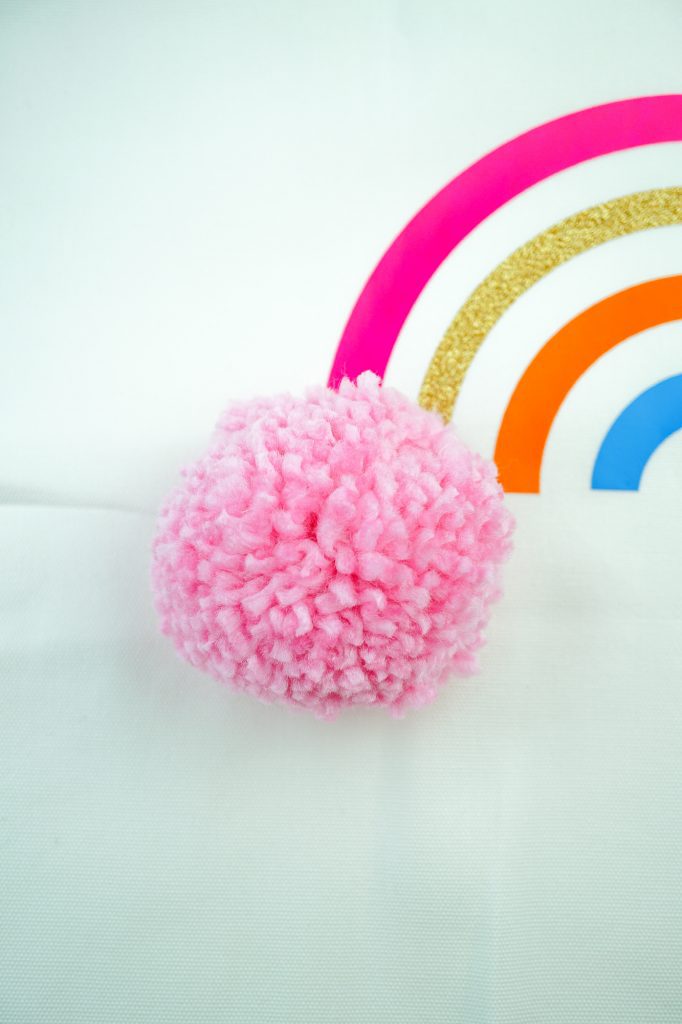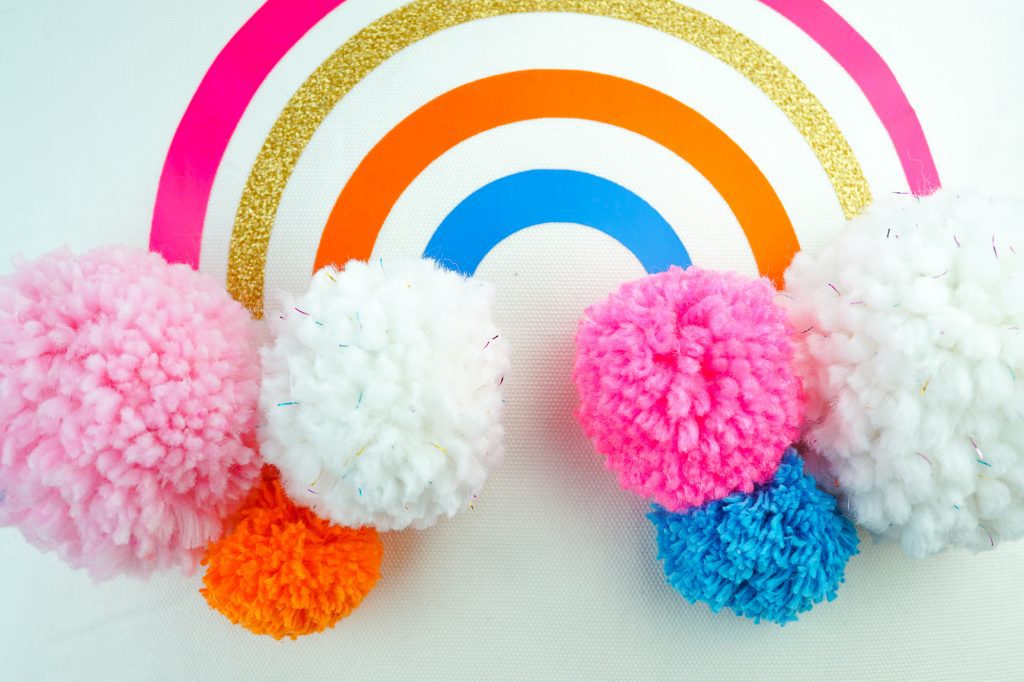 Ok, now the pillow is all done and it's time to stand back and check out your work!! Here it is! Eeekkk, so cute…right?!!!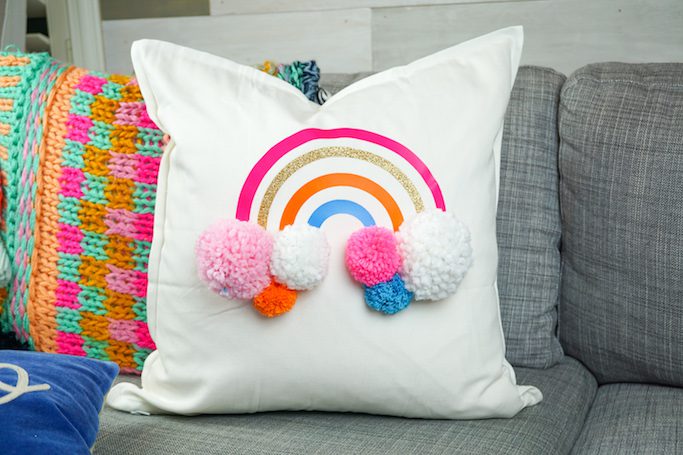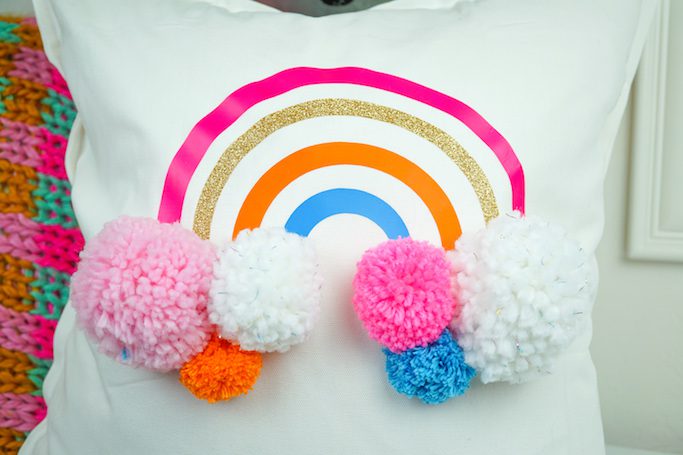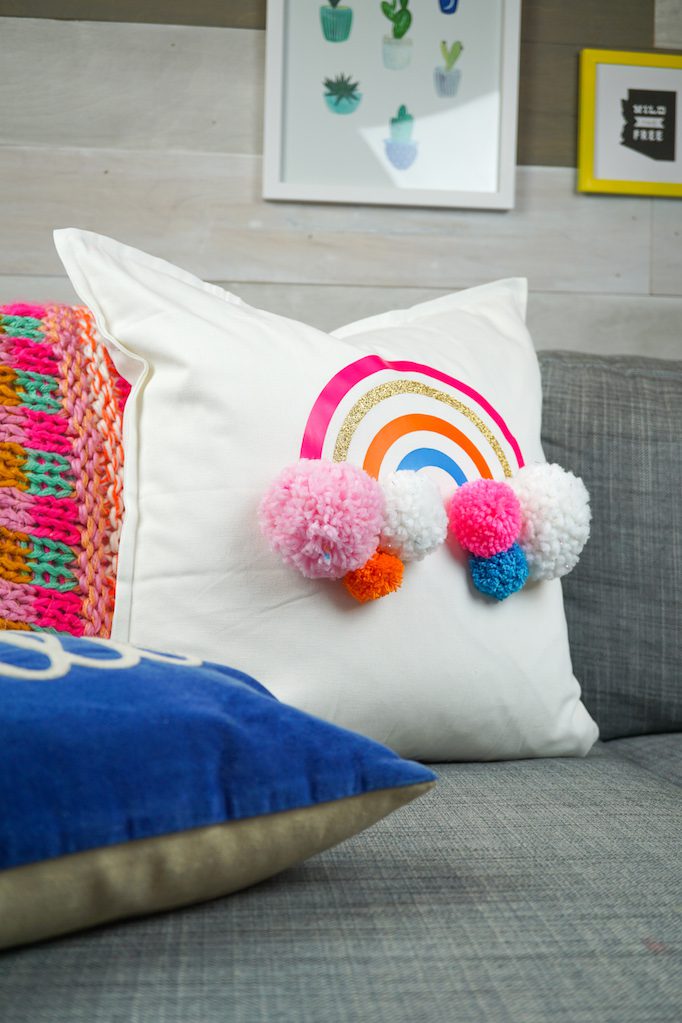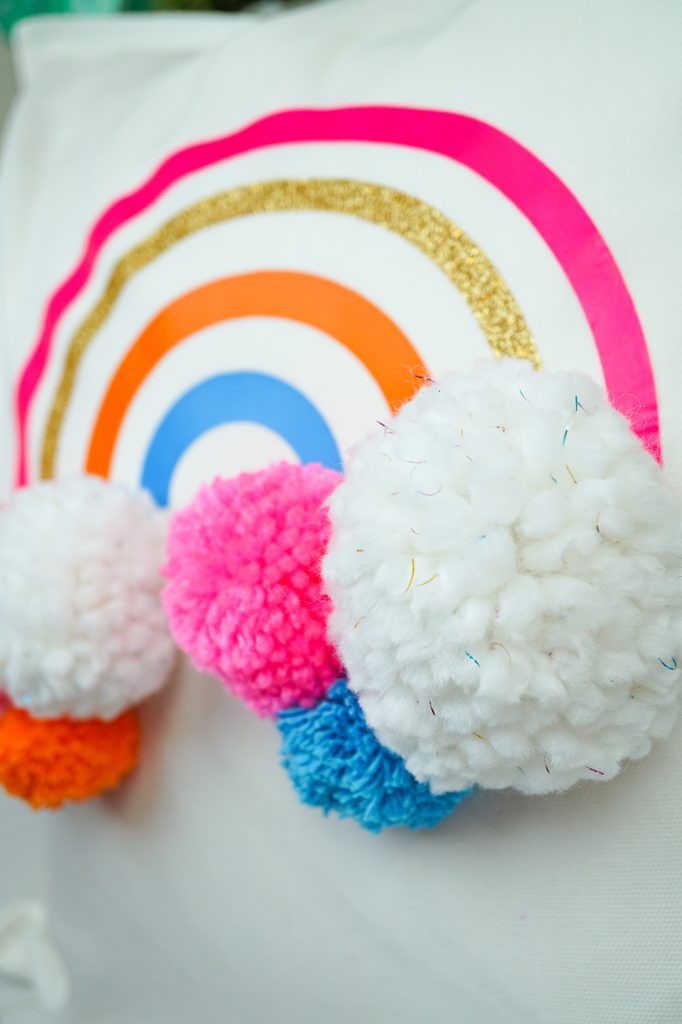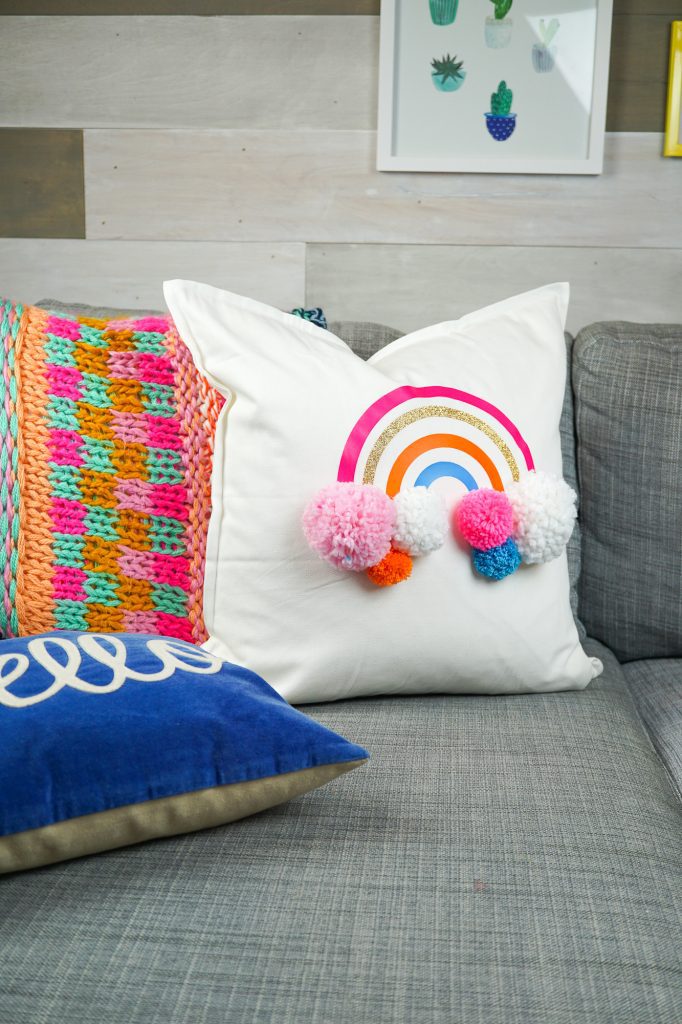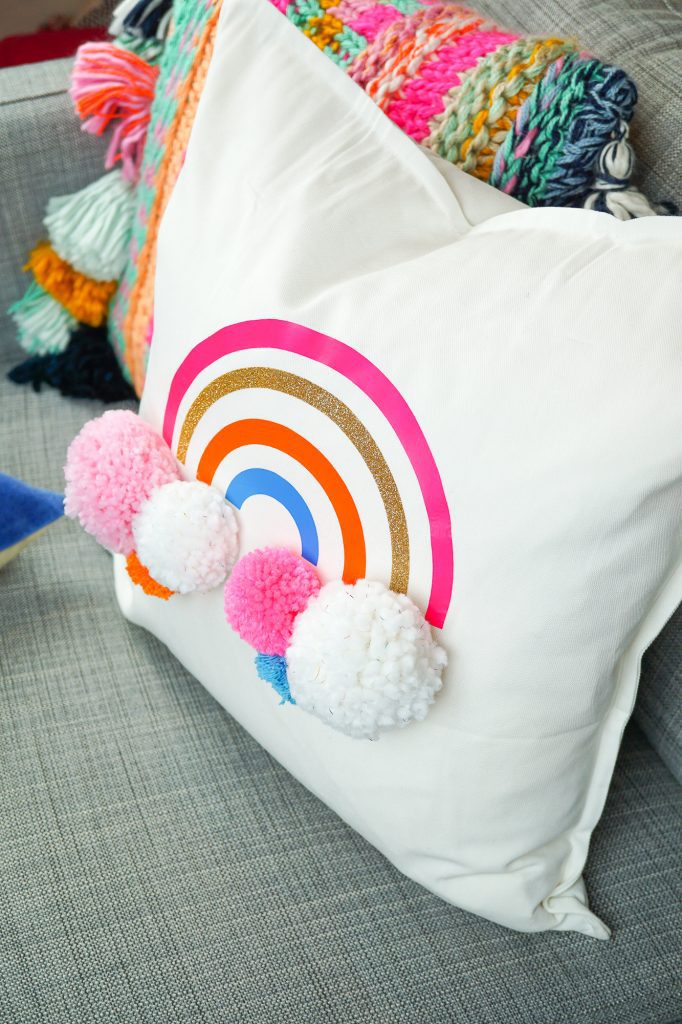 Are you ready to go and make some pillows? Share with me on Instagram and tag me #makeanddoDIY, I love seeing your creations! Oh and don't forget both of these amazing machines are available at JOANN.
This is a sponsored conversation written by me on behalf of JOANN. The opinions and text are all mine.