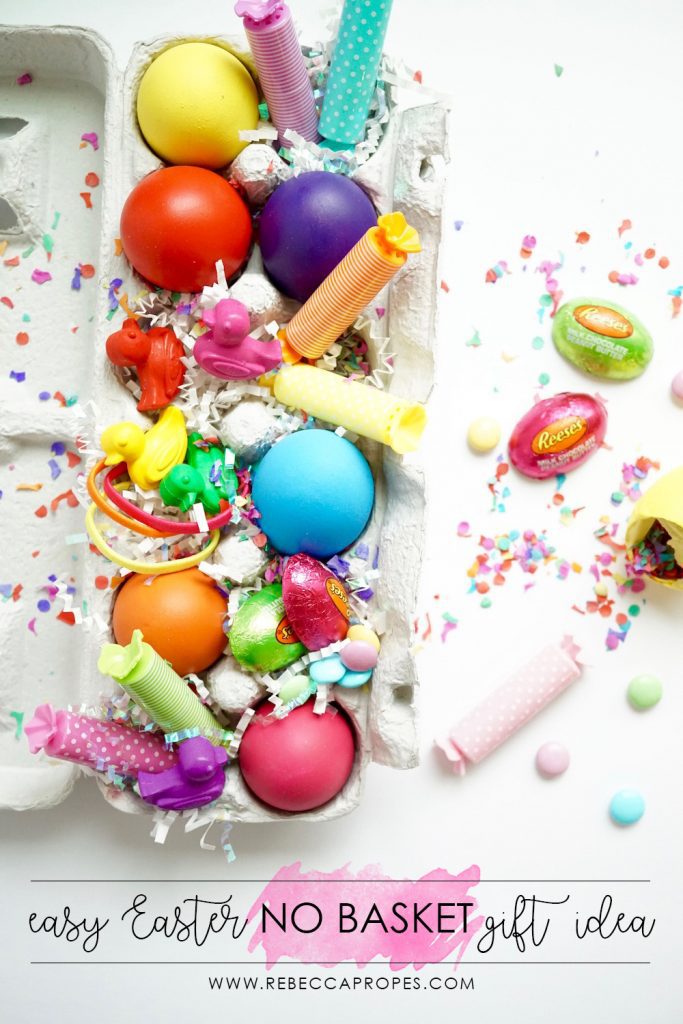 Ok, so maybe this isn't a typical Easter Basket idea because I ditched the basket and decided on a non-traditional way to gift this Easter. My kiddos are OBSESSED with cascarones (confetti eggs) and I thought up a fun & easy way to incorporate these into this Easy Easter No Basket Gift Idea.
To make these cute & easy Easter gifts…stock up on confetti eggs, some small trinket toys, candy and paper shreds. These little ducks are crayons and the candy tubes are markers???!! So stinking' cute!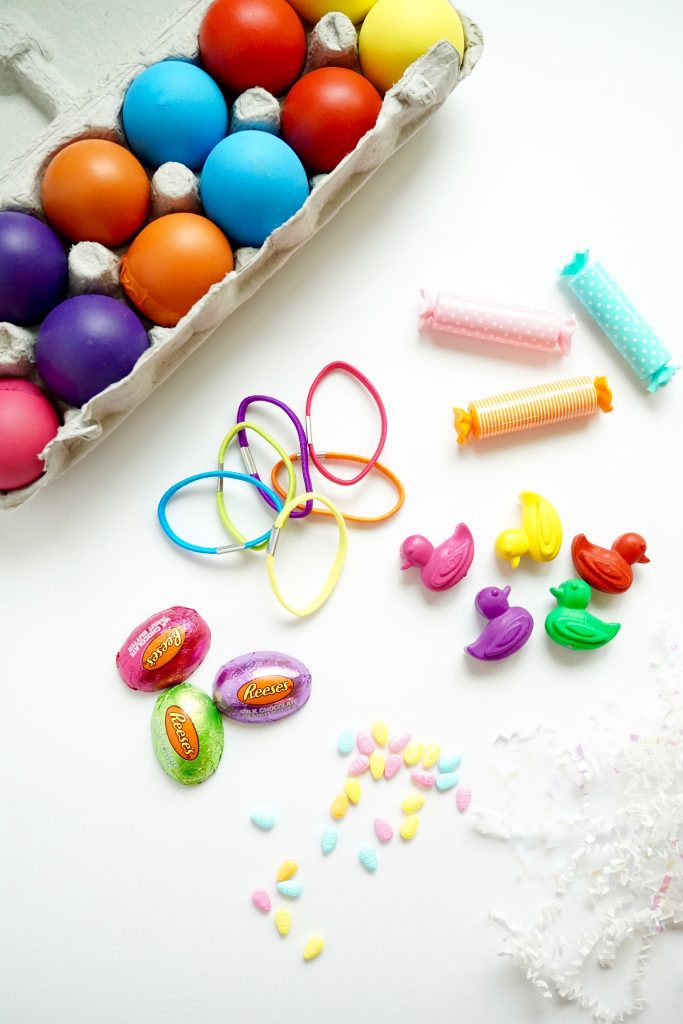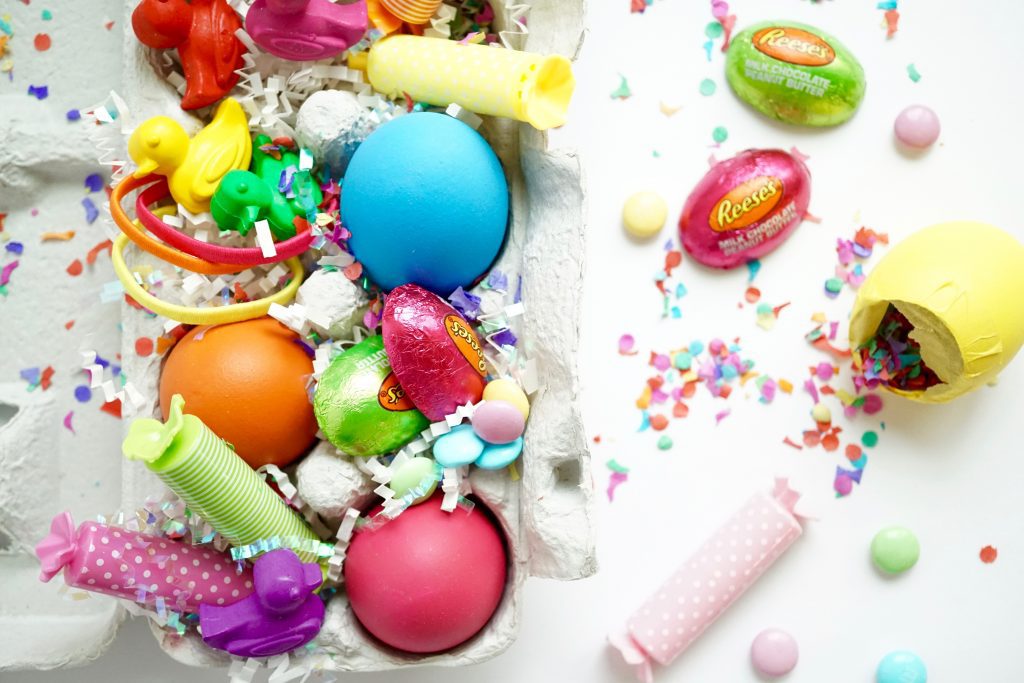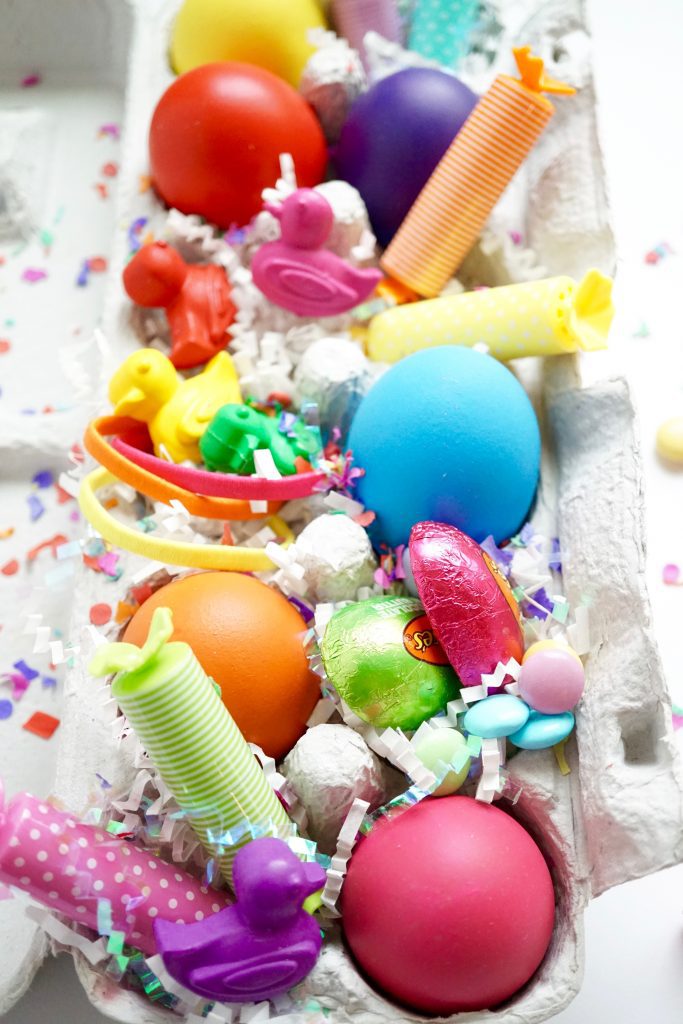 I took out 6 of the confetti eggs and set them aside and filled the rest of the egg cups with candy & toys. For older kiddos, stuff plastic eggs with dollar bills. Ok, and if you don't know what confetti eggs are…you're missing out. They are super popular here in Arizona, they are colorful egg shells filled with paper confetti that my kiddos crack over each others heads!! No worries though…we go to the park to make the mess!!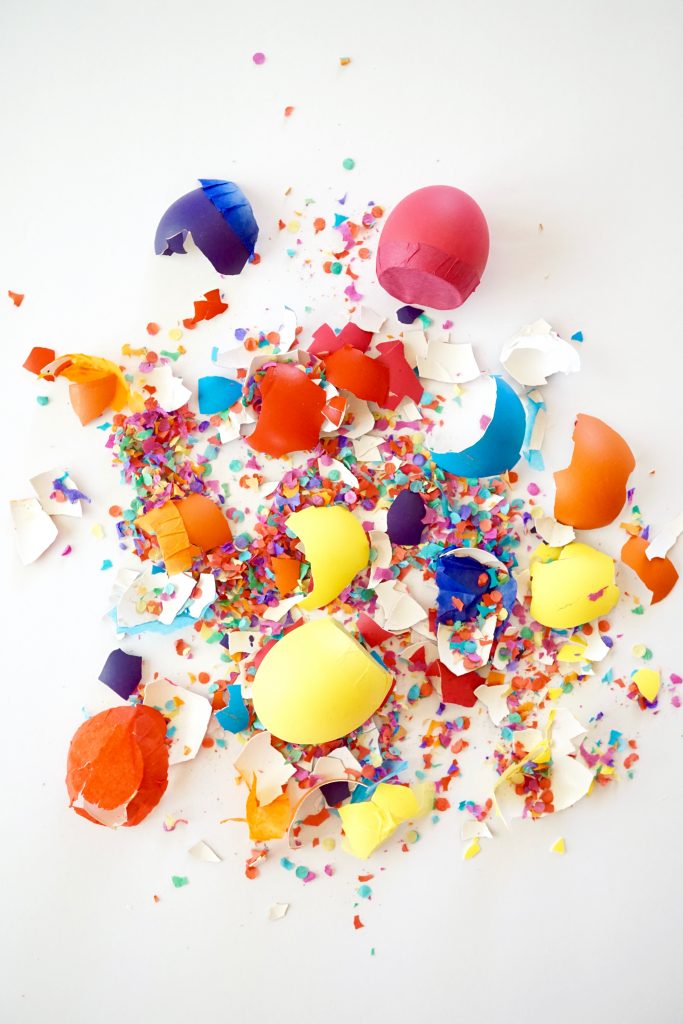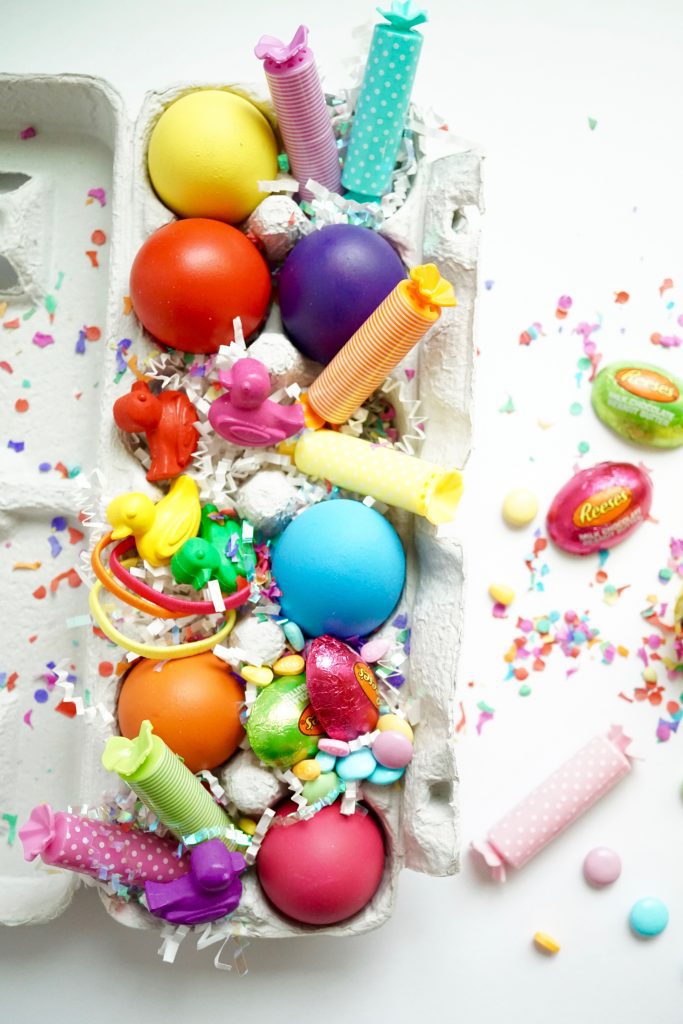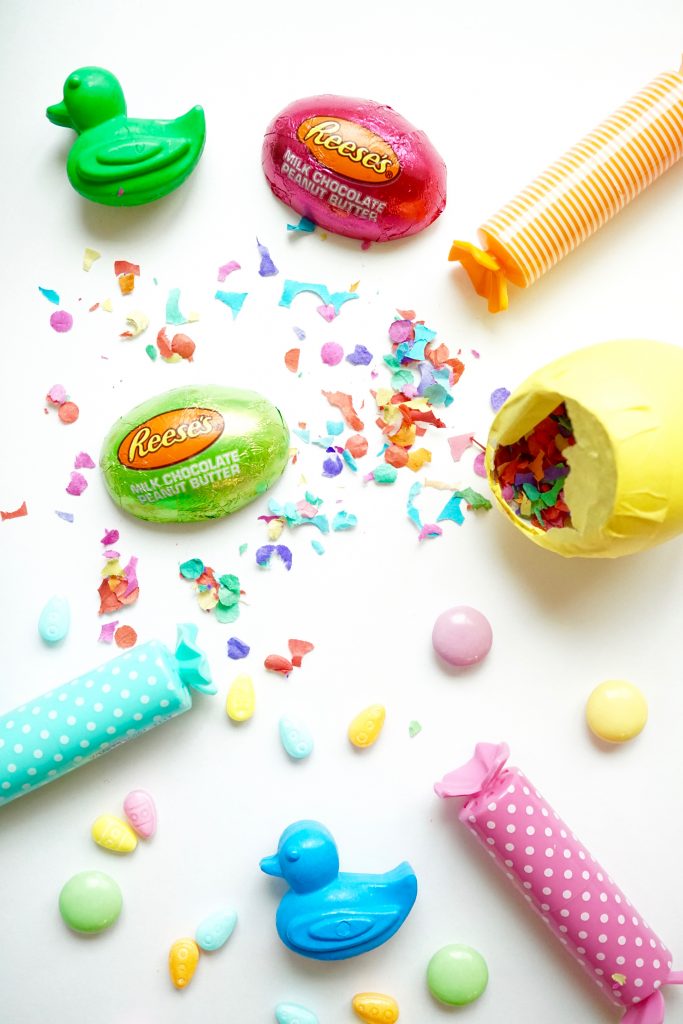 Want another East Gift Idea? Check out this Easter Bunny Tail Mix HERE