Well…I guess this post is loooooong overdue and since we are getting ready to move, it was probably a good idea to share this room with your guys!!! Here it is!!! YAY! My Colorful Craft Room Office Reveal. This room was originally used as a guest room and considering how often we had guests (not that often) and both my hubby and I work from home, we really needed to utilize this space to be more functional for day to say use. So, we started by moving the guest room furniture out and planning the space to be turned into the office | craft room.
When I start designing…I always create a mood board to use as a way to guide me through my design. Here is the initial design for the space.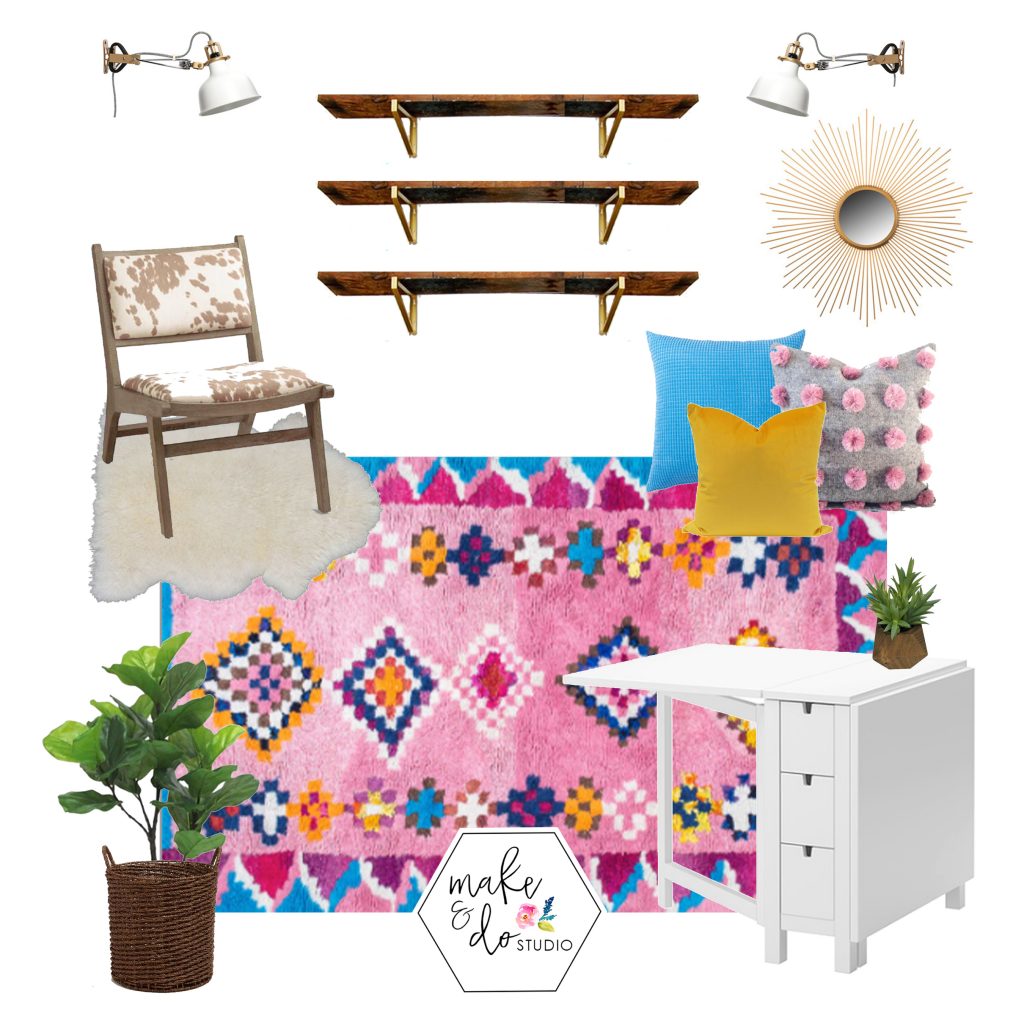 Although some of the elements stayed, a few had to change just based on the use of the space. I realized I needed waaaaay more storage and not as much decor or furniture. I always try to focus on an inspiration piece for every room and in this case it was this rug from RUG USA. The rest of the design just fell into place after that.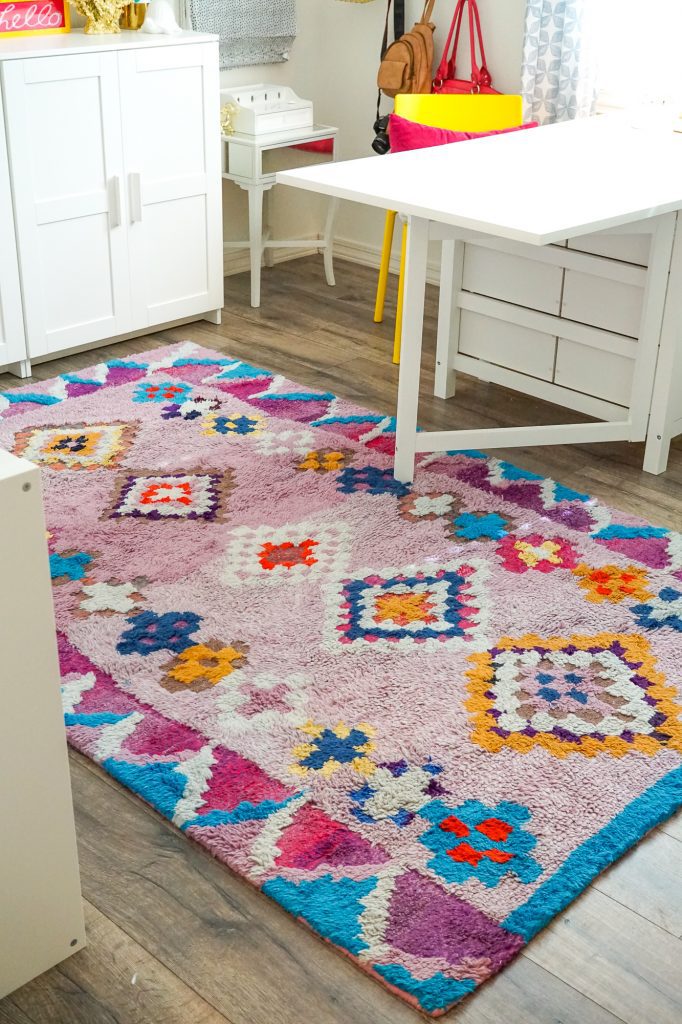 I decided on this table from IKEA that I purposed as a desk / workstation for a few reasons.
it is double sided so both my husband and I can sit there and work
it is collapsable to allow for more room if I have a photoshoot
it has storage
fully extended is the perfect size for a sewing table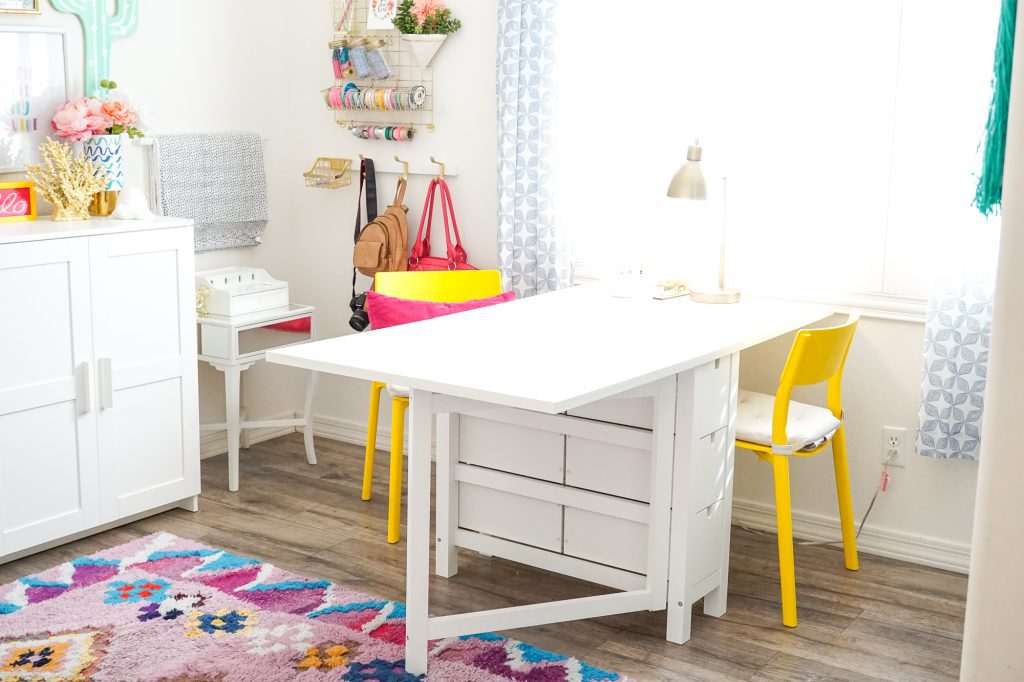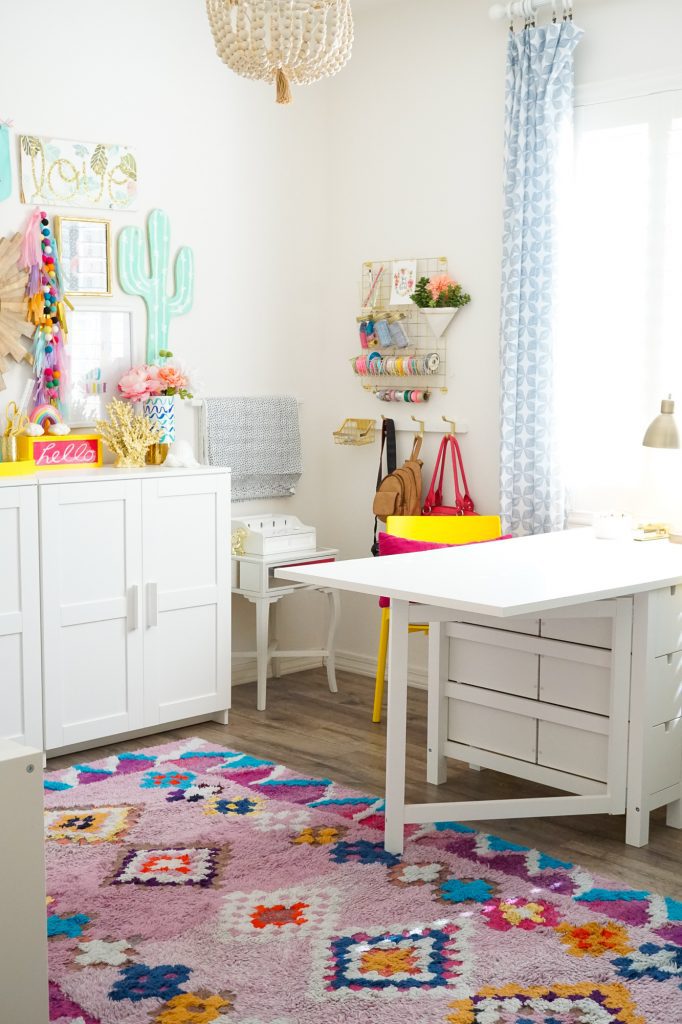 I then found these cabinets at IKEA also to use for supplies…I like that they had doors so I can hide my mess, LOL!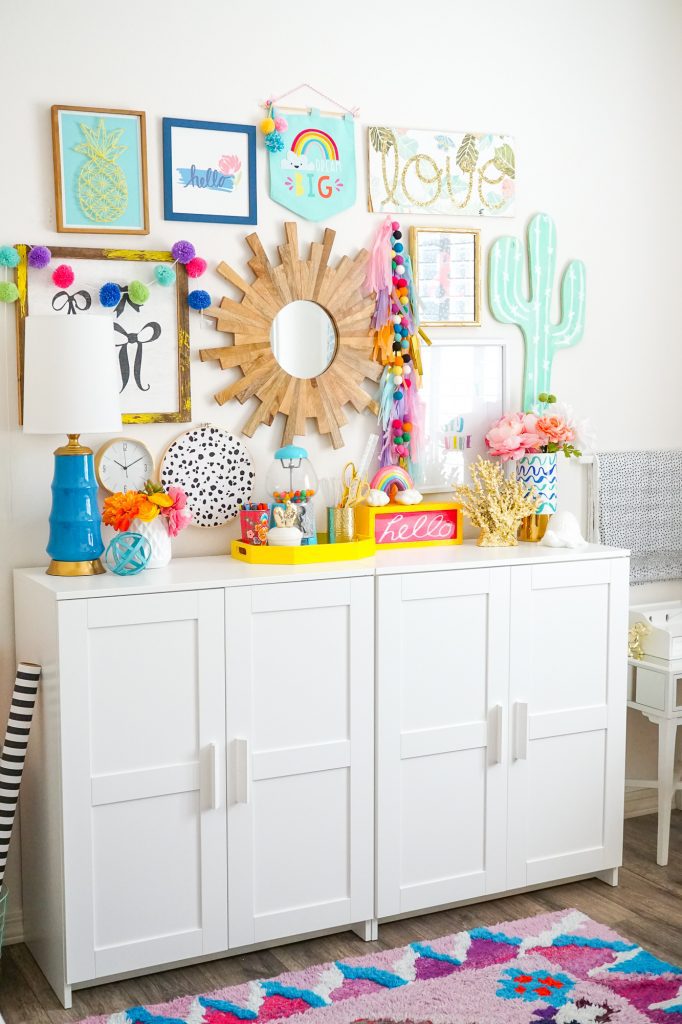 If you have been following me for some time now, you know about my love for a good gallery wall. So, no surprise there is one in my office too!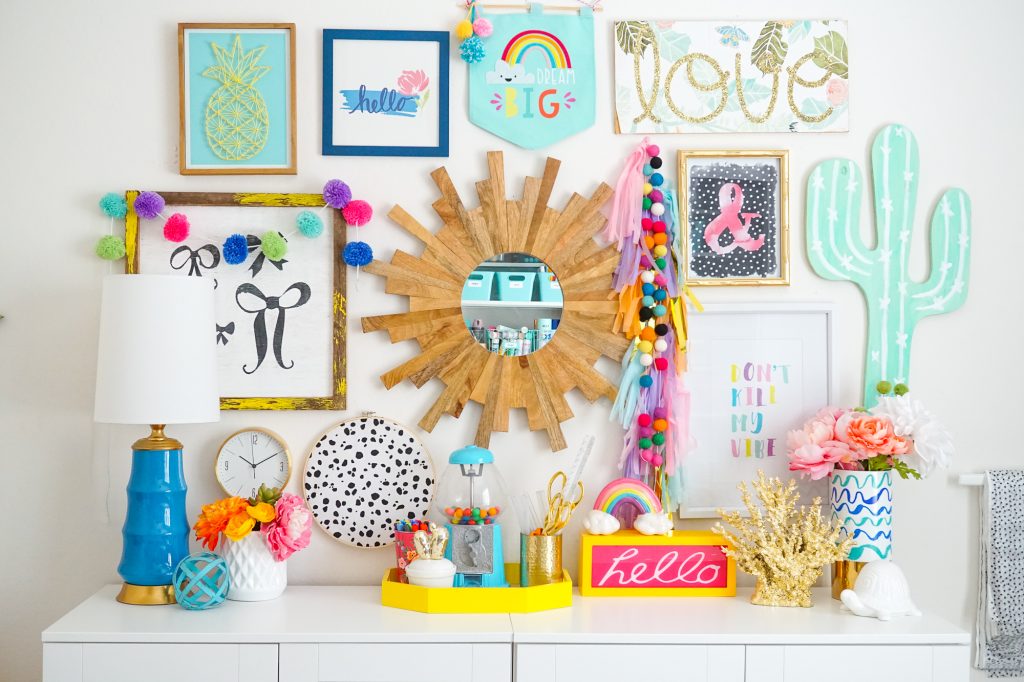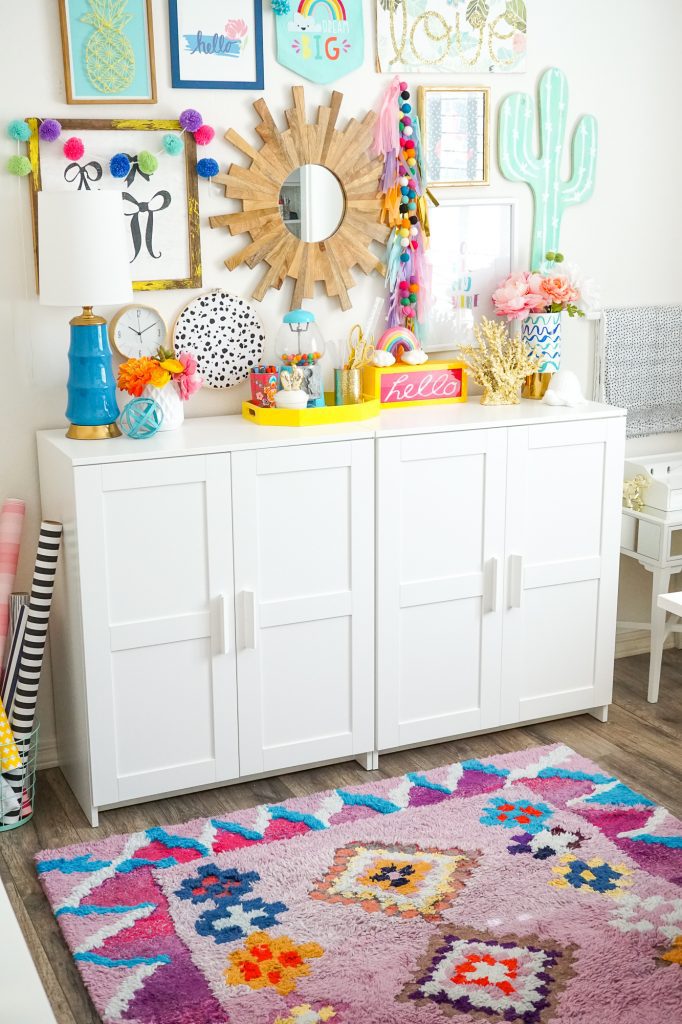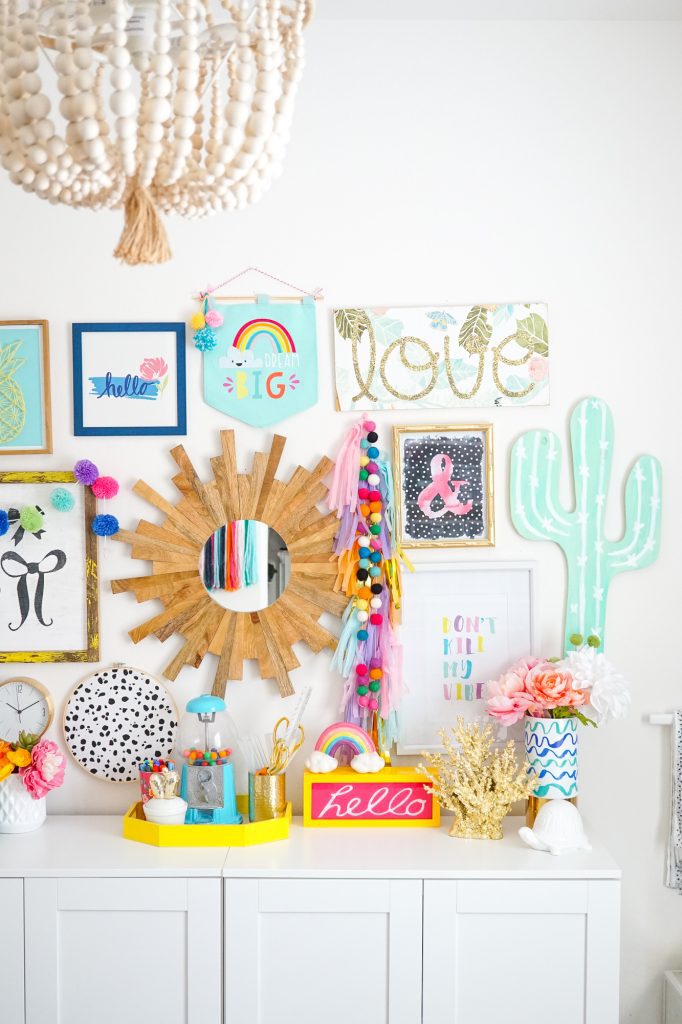 On the opposite side of the room is a closet. We removed the door and added open shelving for items that I needed easy access to.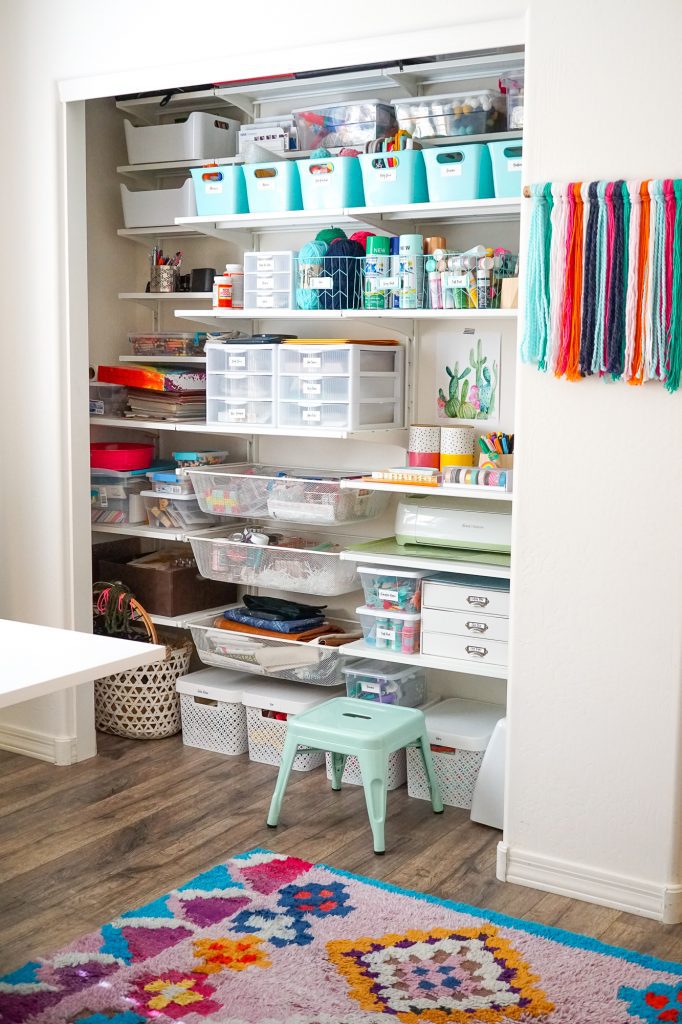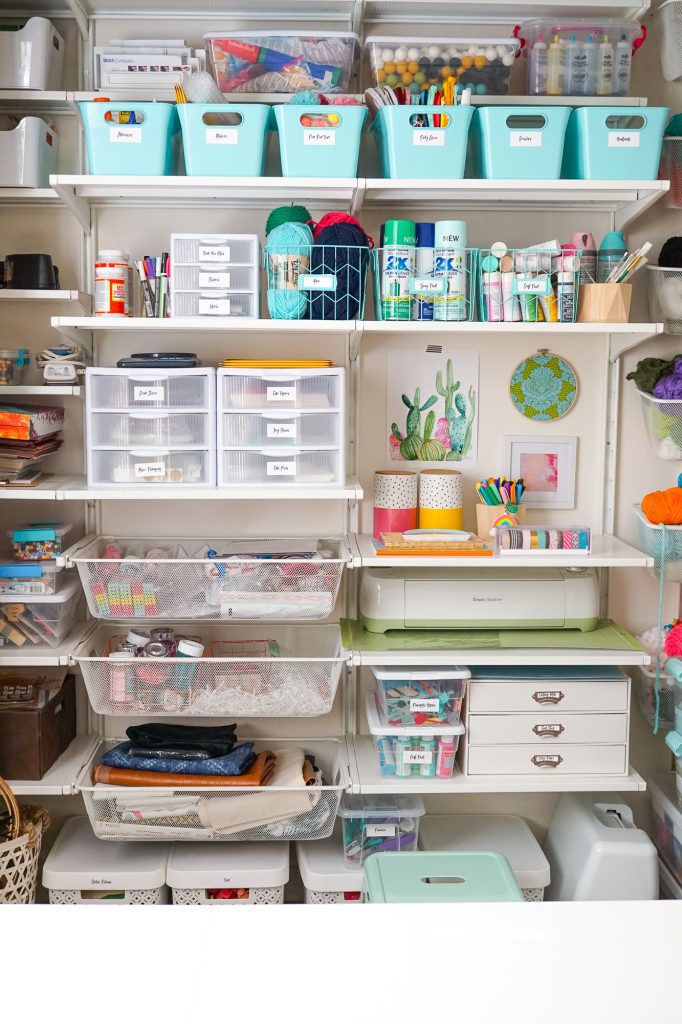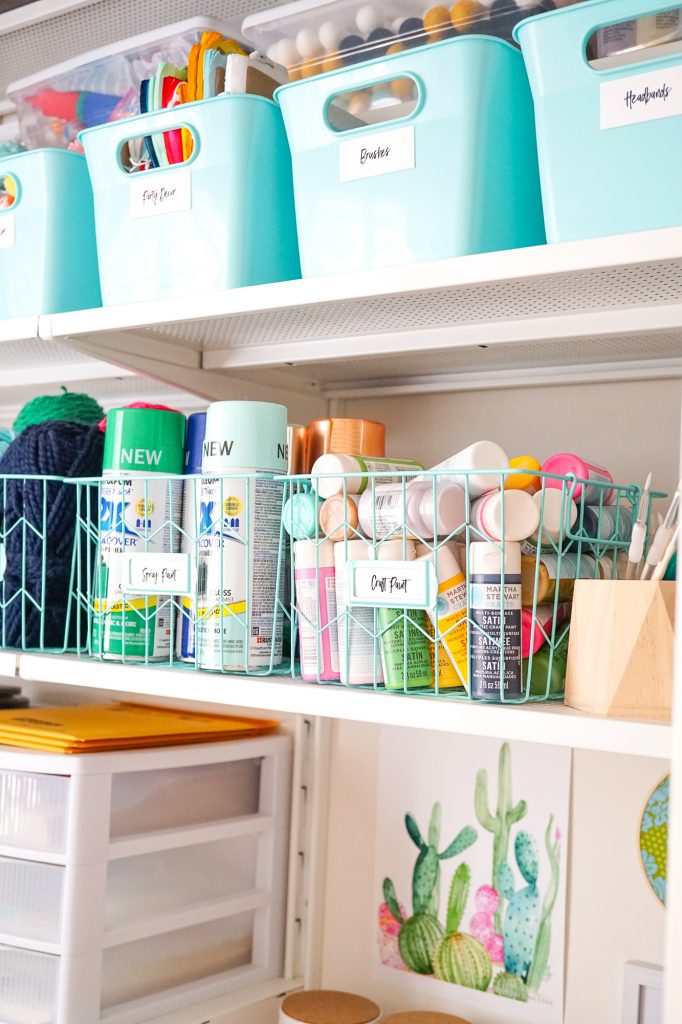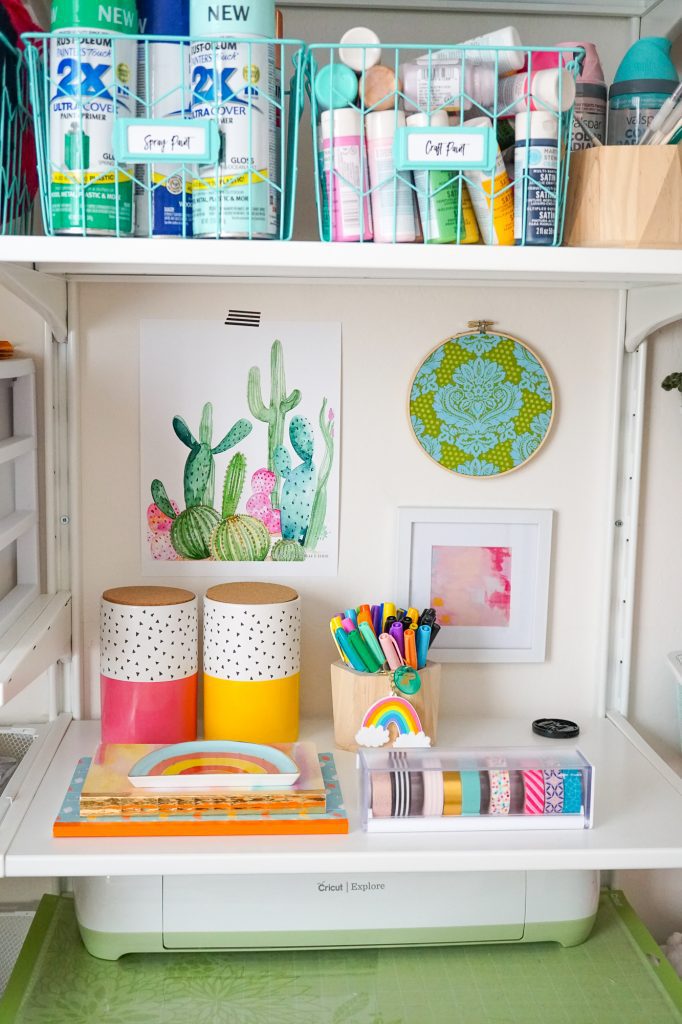 Now let's take a peek at some of other details throughout the space.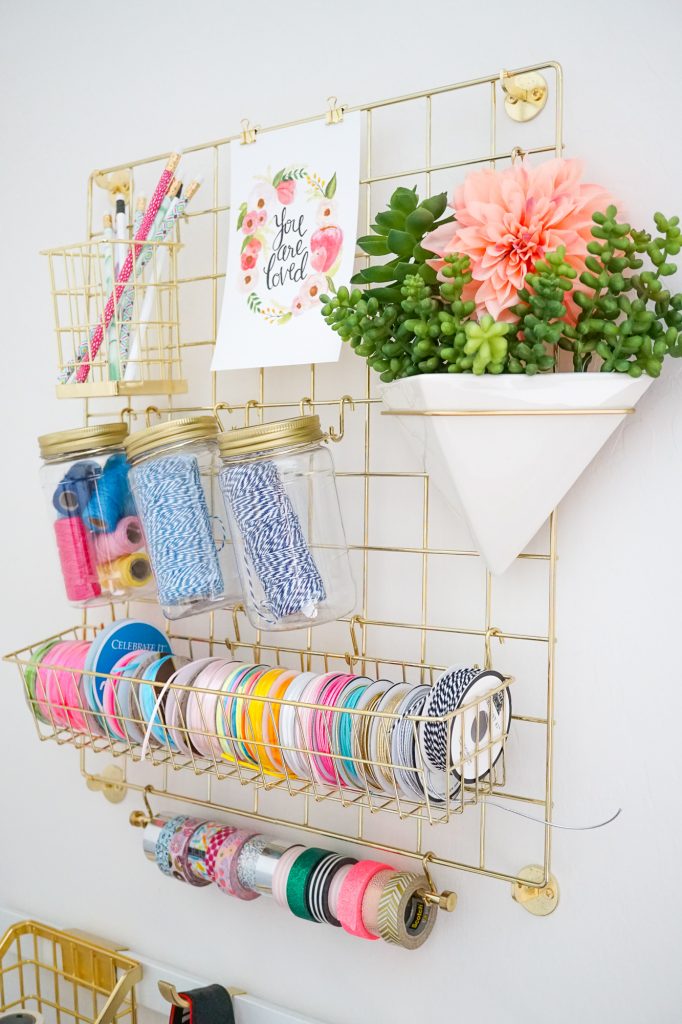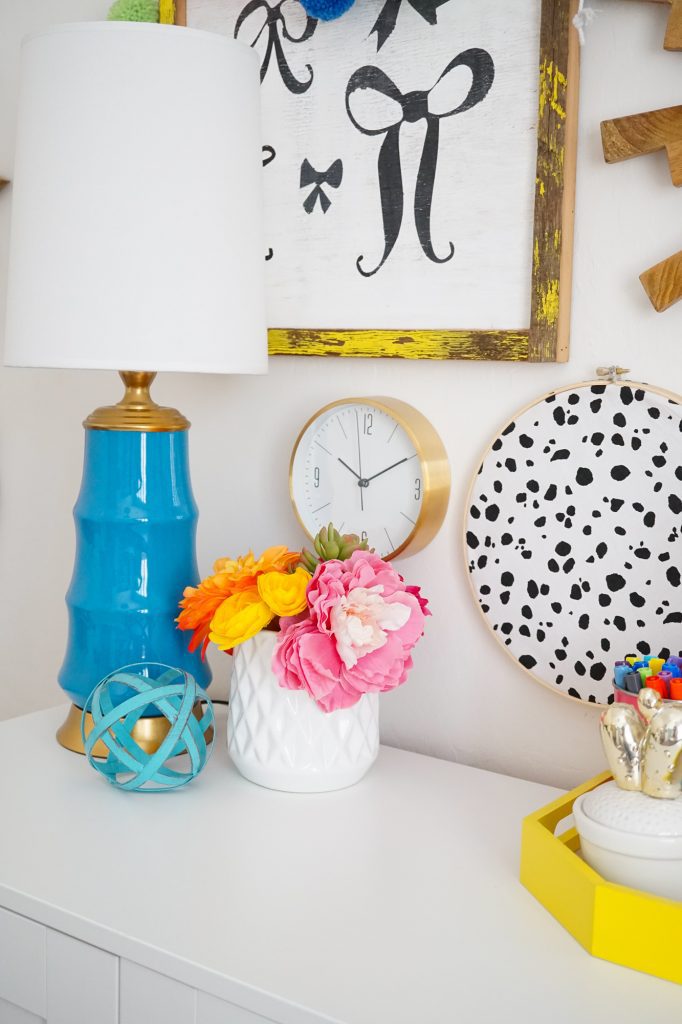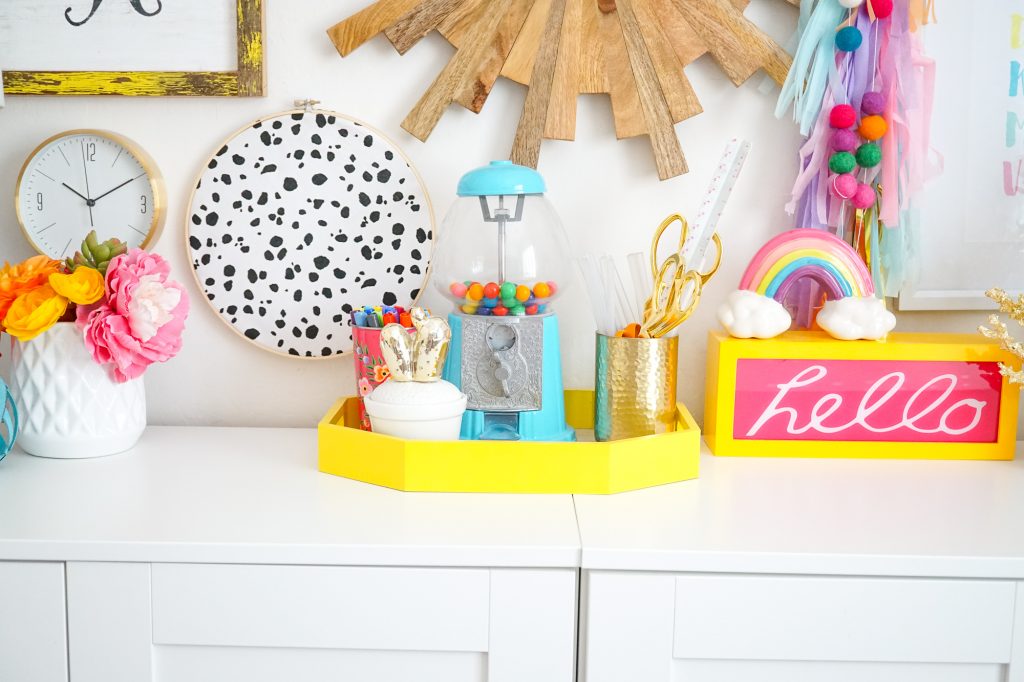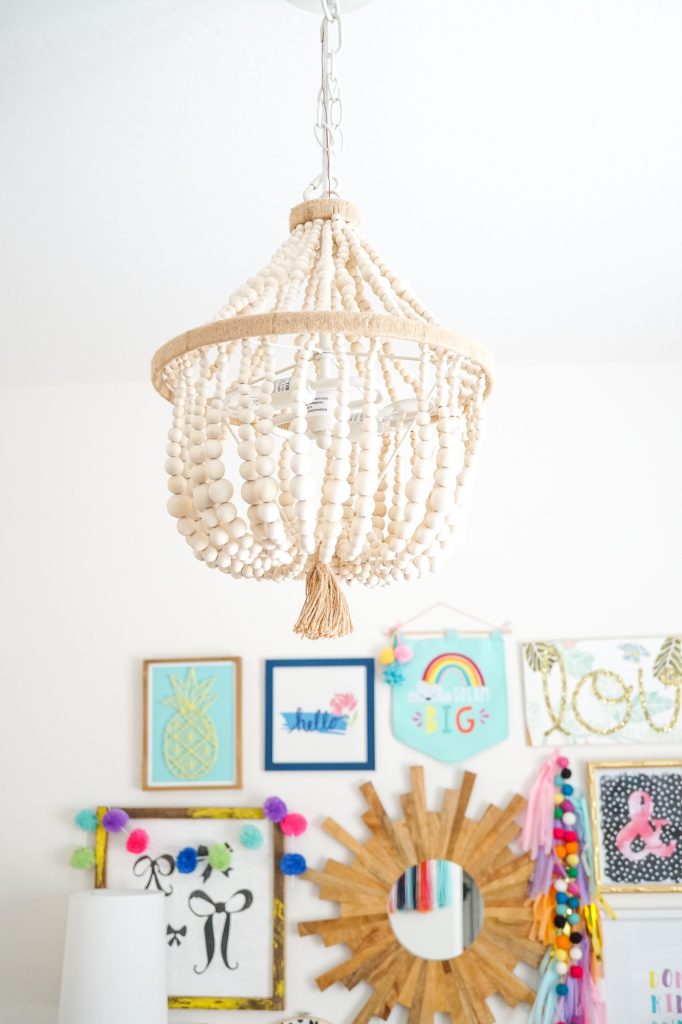 So that's it! Thanks for following along and thanks to RUGS USA for the darling rug that set the tone for my fun room makeover! Please know that all opinions are all my own.