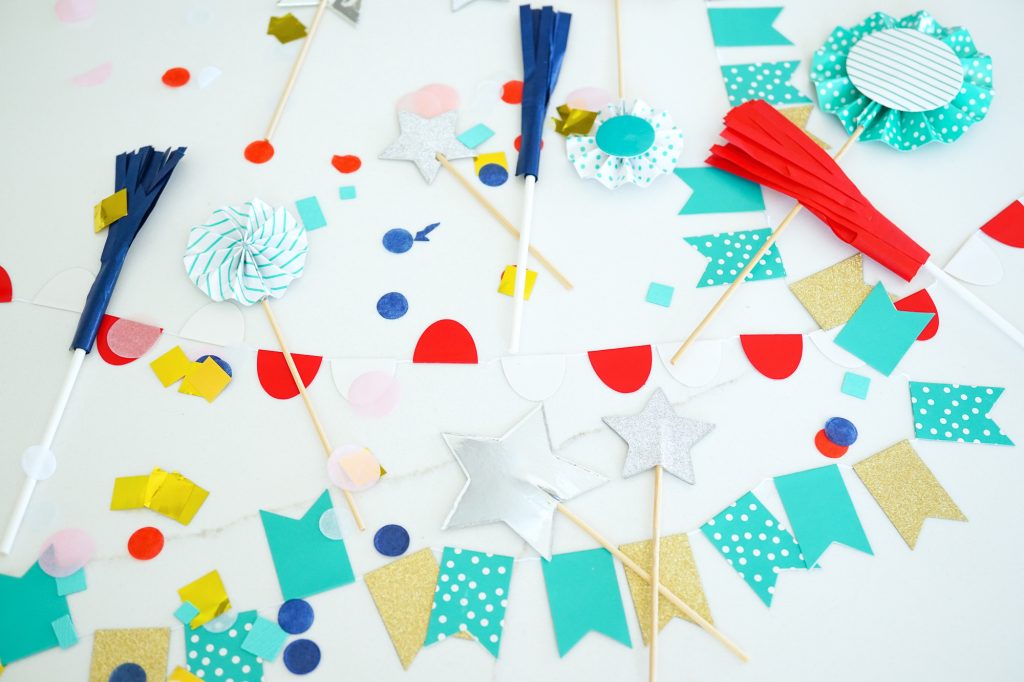 So are you guys ready to add S'MORE fun to your Fourth of July celebrations? I have a fun way to dress up your Fourth of July Party Cart and turn it into a S'more Cart!!! What could be more fun & festive than help yourself s'more with all the fixings?
This was so much fun to shop for, especially since I love to throw a good party! I headed to my local JOANN store to grab the perfect party decor to decorate for the 4th.
I started of by making my own festive confetti mix. I wanted to use the typical patriotic colors but then threw in aqua and pink just for some added fun. I found these Patriotic Confetti poppers in the holiday section, mixed in some on hand pink confetti and then used a Confetti Punch to create aqua confetti.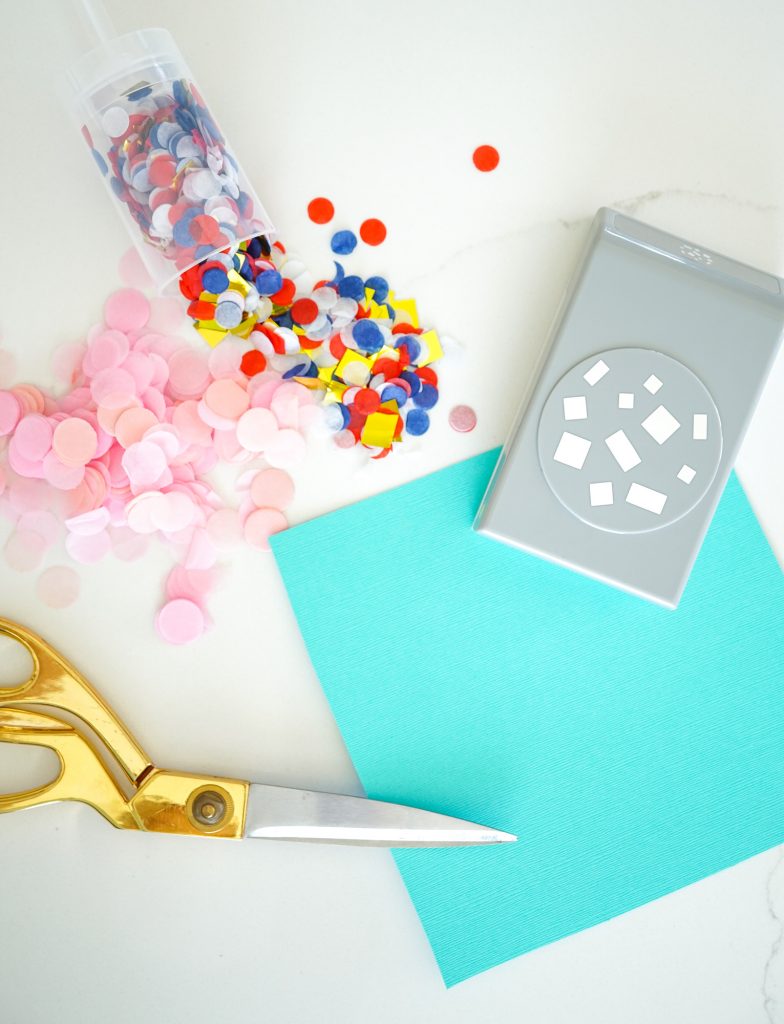 (Smores Cart 1)
Mix it all together and this is what it looks like!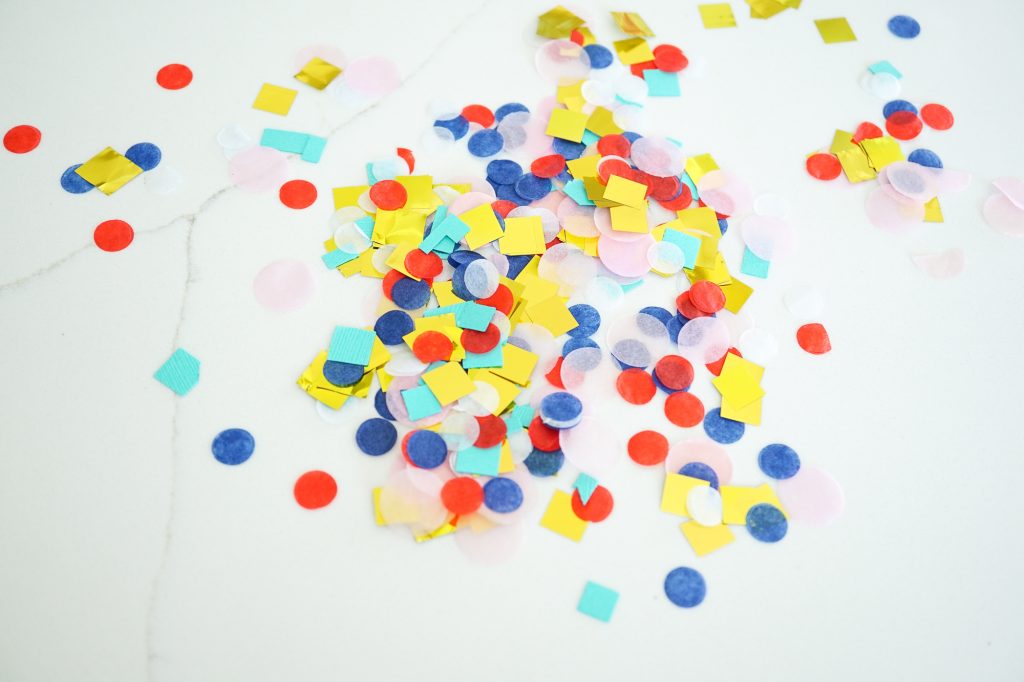 Next, I grabbed some plain white frosted cupcakes from my local grocery bakery and decorated them to look like festive fireworks. Simply add some Cupcake Picks, pinwheels and stars and you will have your treats party ready. My JOANN store has two NEW aisles loaded with party decor arranged by color. IT IS FABULOUS!!!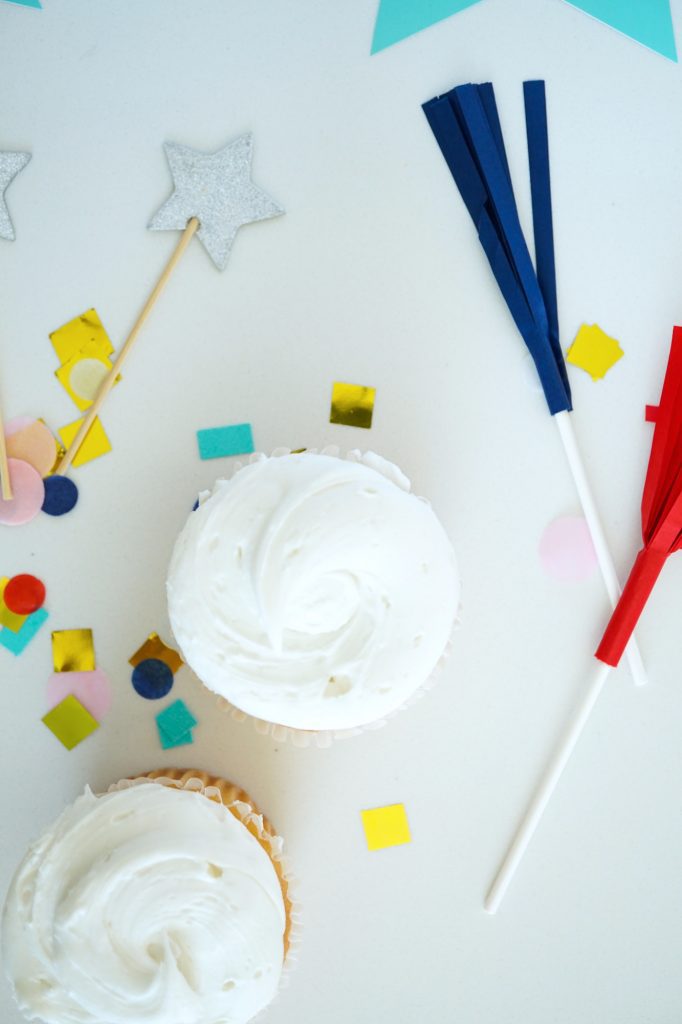 (Smores Cart 12)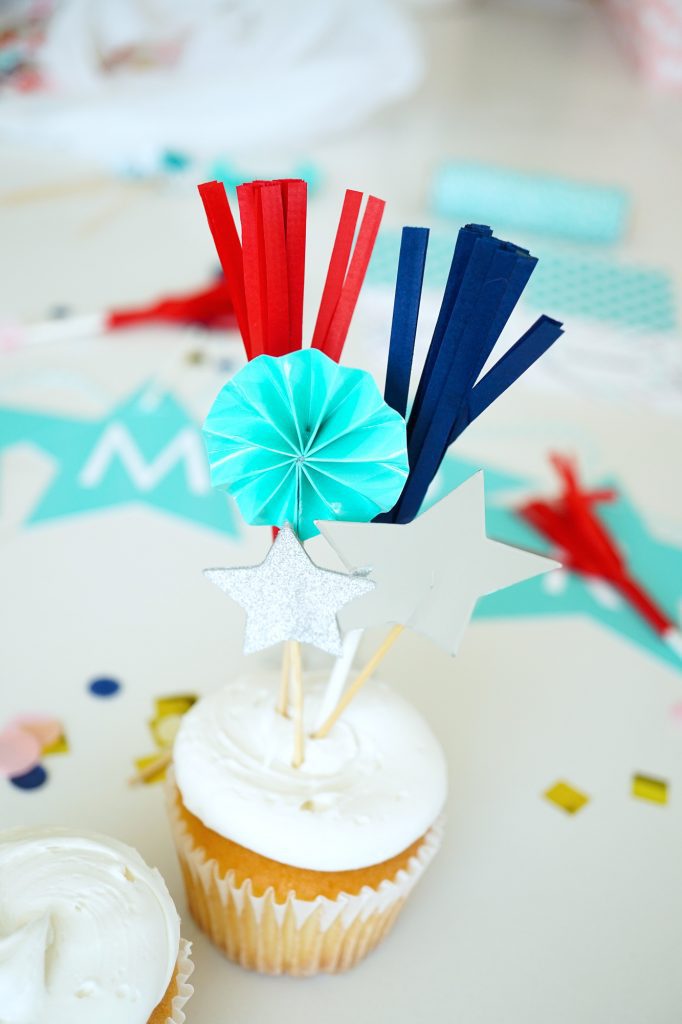 (Smores Cart 15)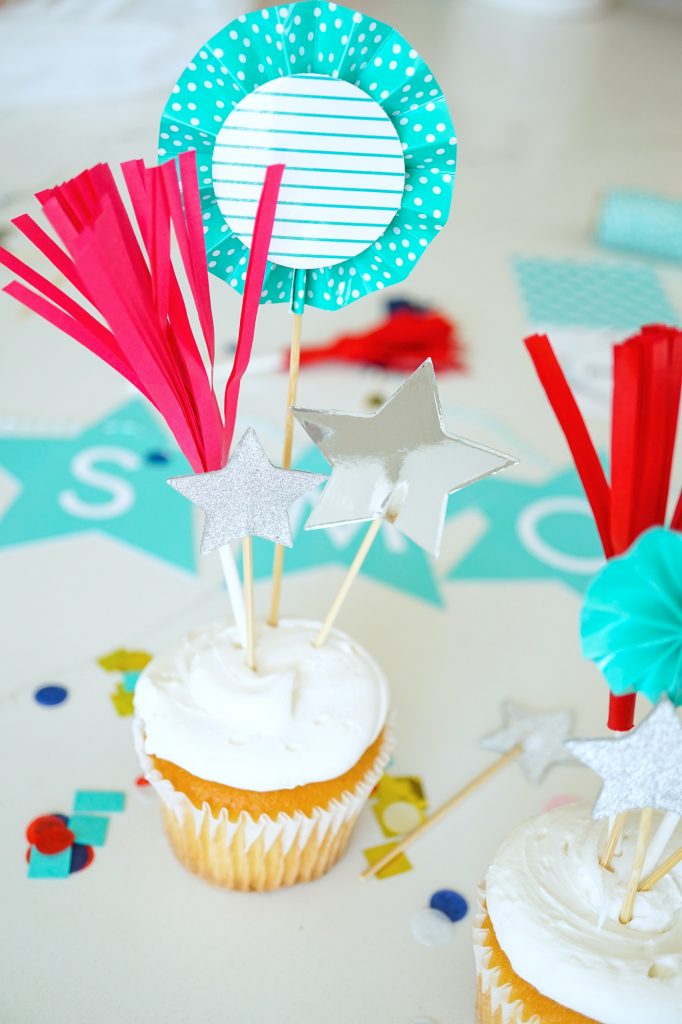 (Smores Cart 17)
Add your decorated cupcakes to a stand and they are ready to go.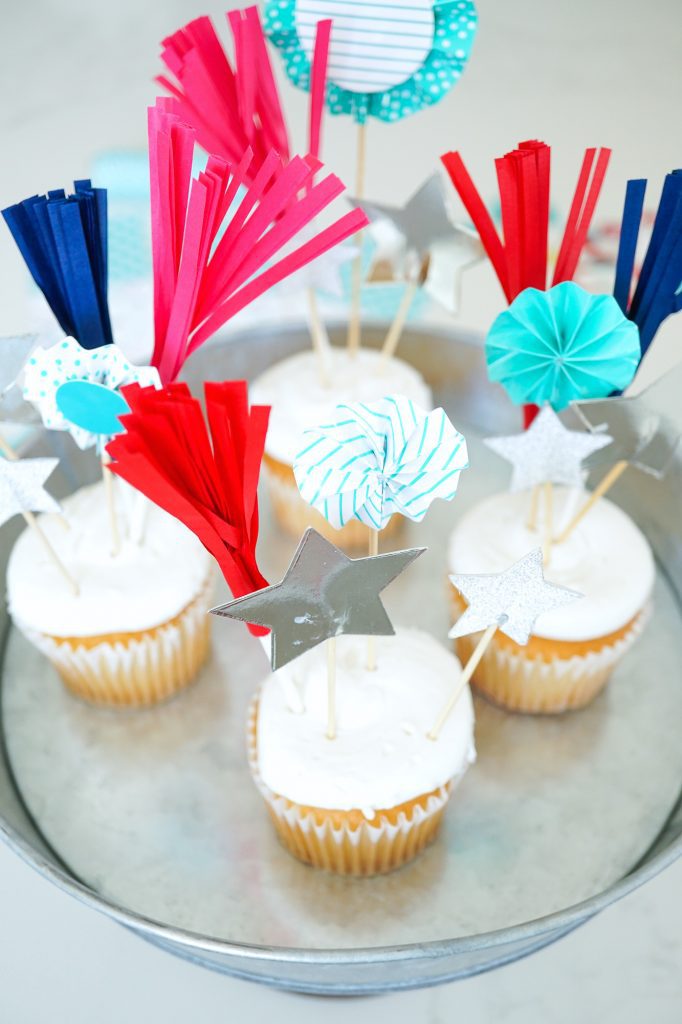 (Smores Cart 19)
I think all parties should incorporate printables and for this set up, I designed this "Stars & Stripes" collection that is perfect to labels all of your treats. Just another way to make the party decor S'more fun!!!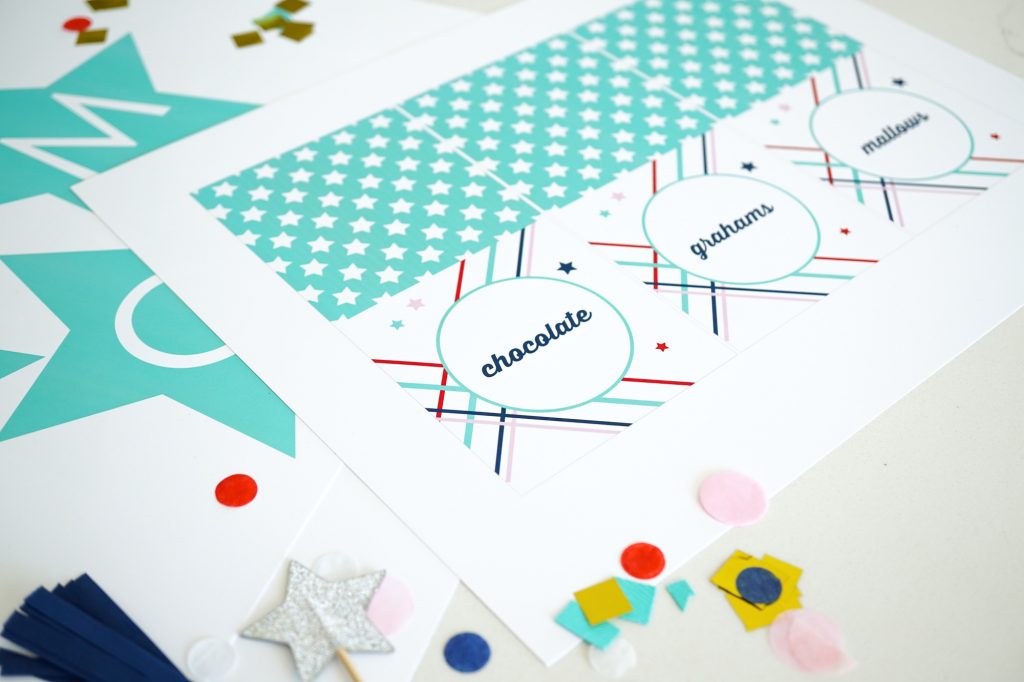 (Smores Cart 7)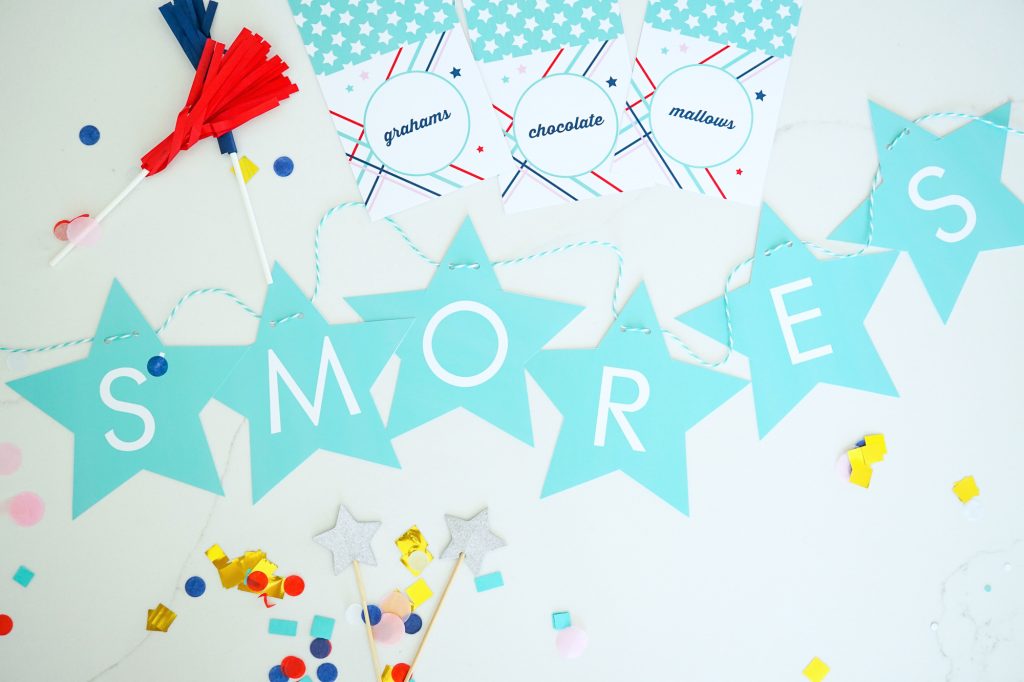 (Smores Cart 9)
Now, that these items are ready, it's time to set up the cart. Using this Metal Organizer and printables…all of the s'mores treats were labeled and easily accessible.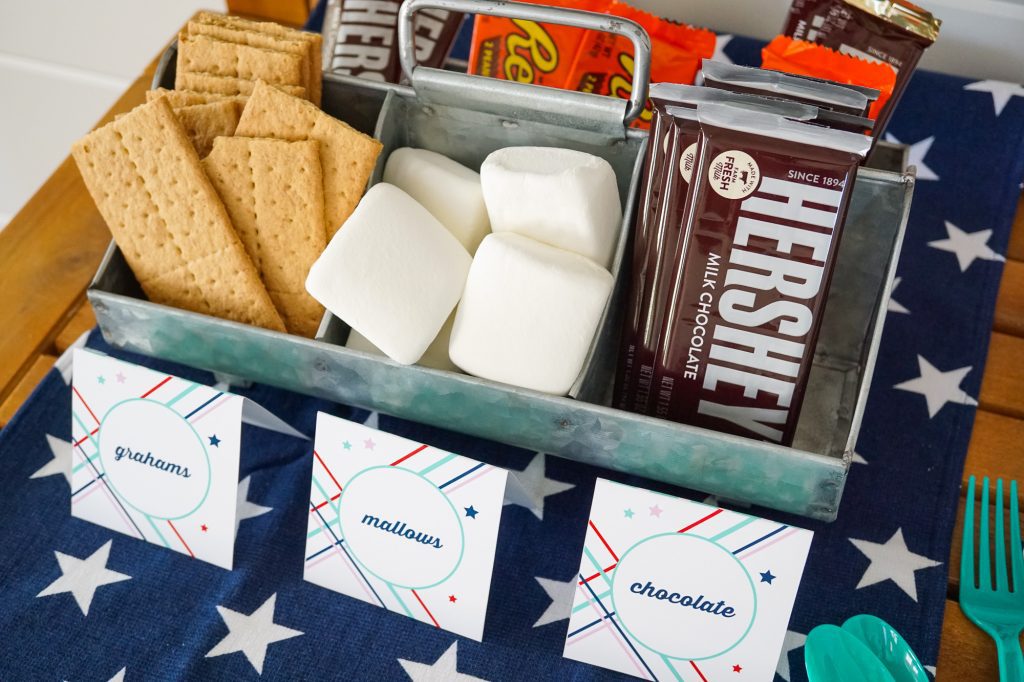 (Smores Cart 34)
I found this darling decorative Star Towel to place under the organizer to add some pattern and play up on the patriotic theme.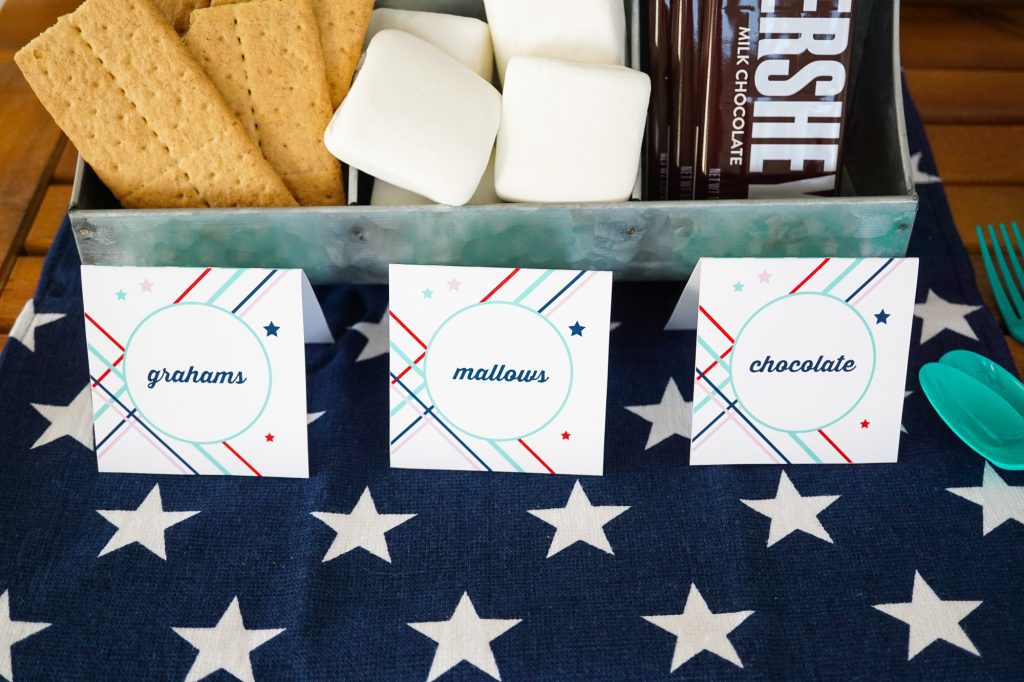 (Smores Cart 51)
Print and cut this fun star banner to dress up the cart in addition to the Paper Pinwheels and mini buntings I found in-store.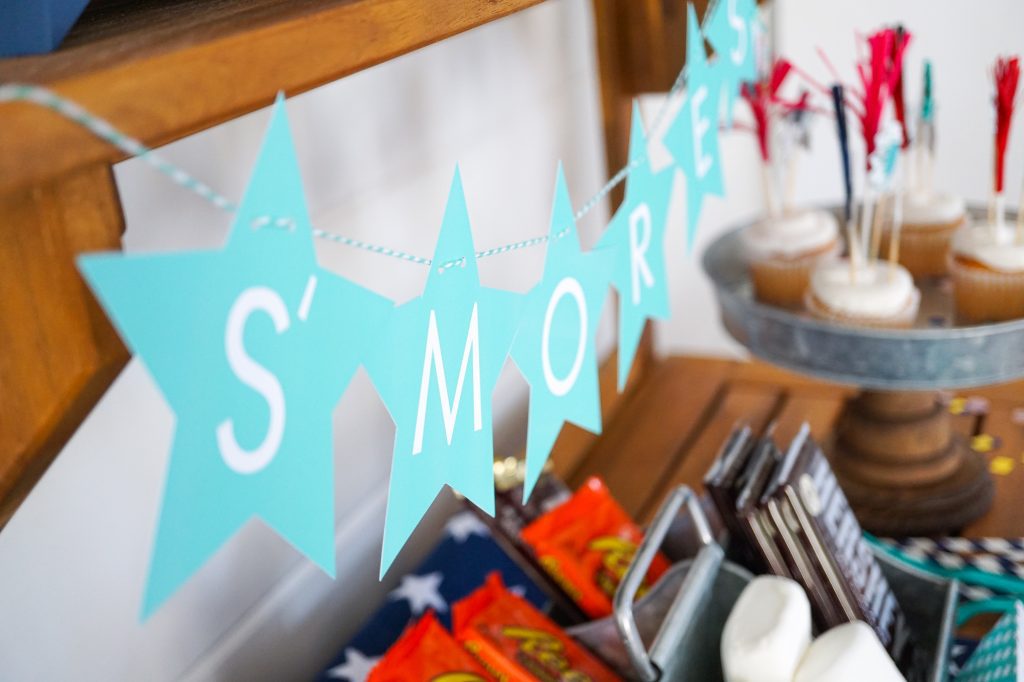 (Smores Cart 73)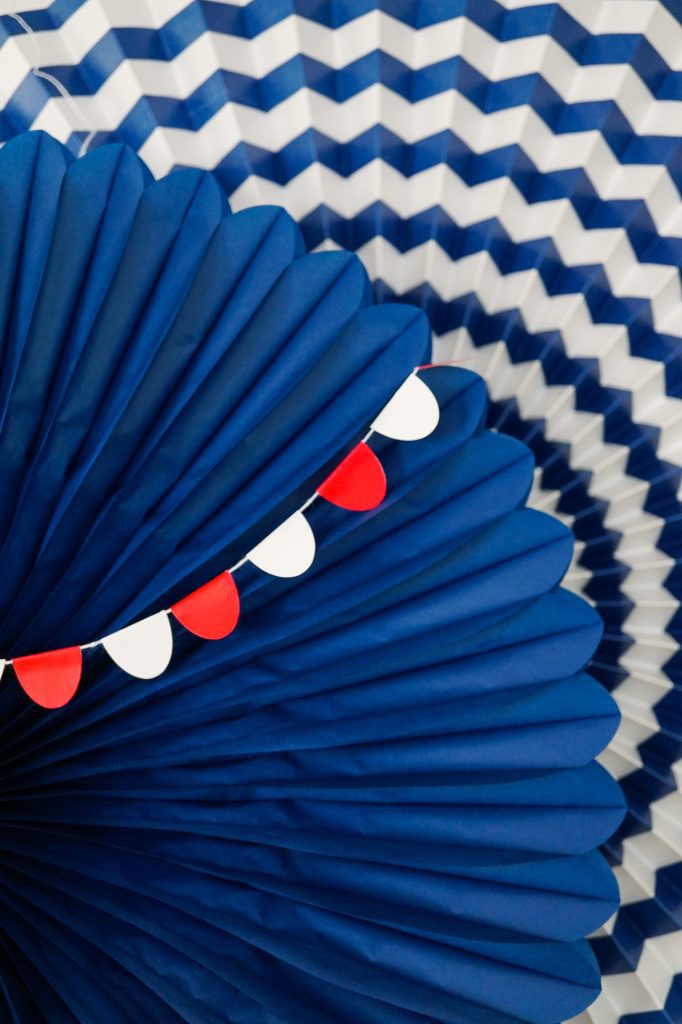 (Smores Cart 47)
Another great find was this Wood Star Canister, it is the perfect holder for the S'mores Skewers.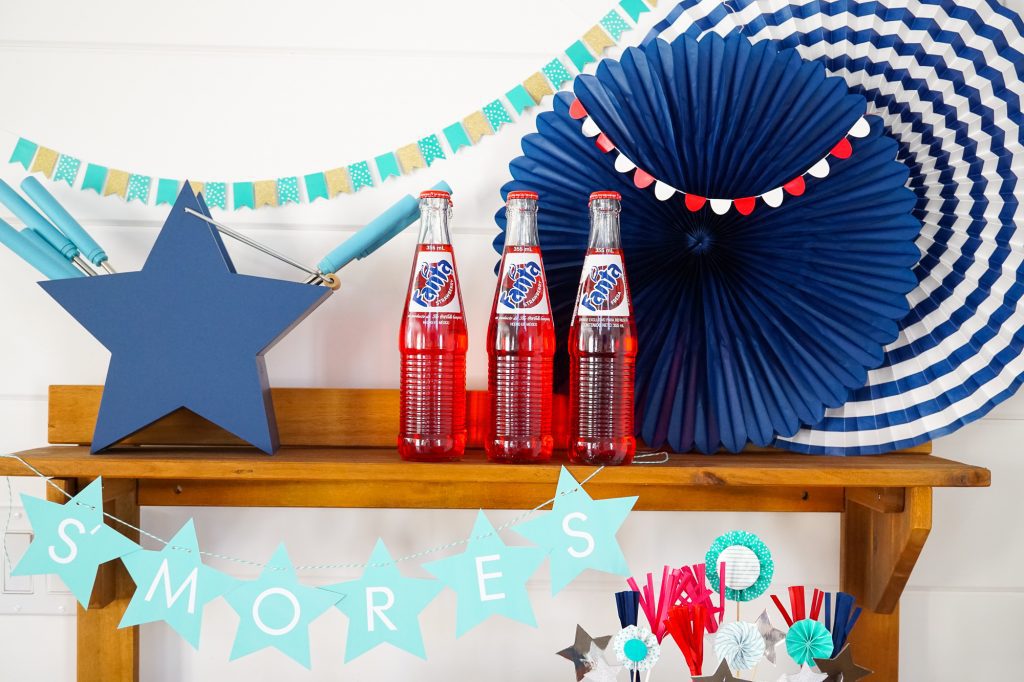 (Smores Cart 32)
Color coordinated sodas are a great finishing touch to any party cart.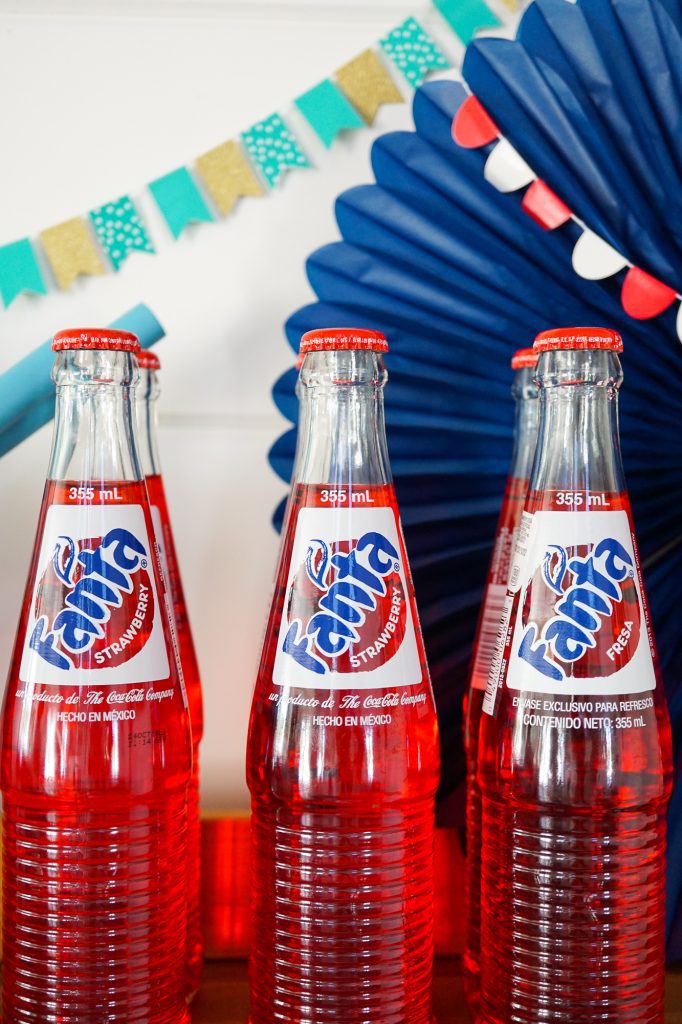 (Smores Cart 48)
Now that all of the details have been taken care of, here is what your 4th of July S'mores Party Cart can look like.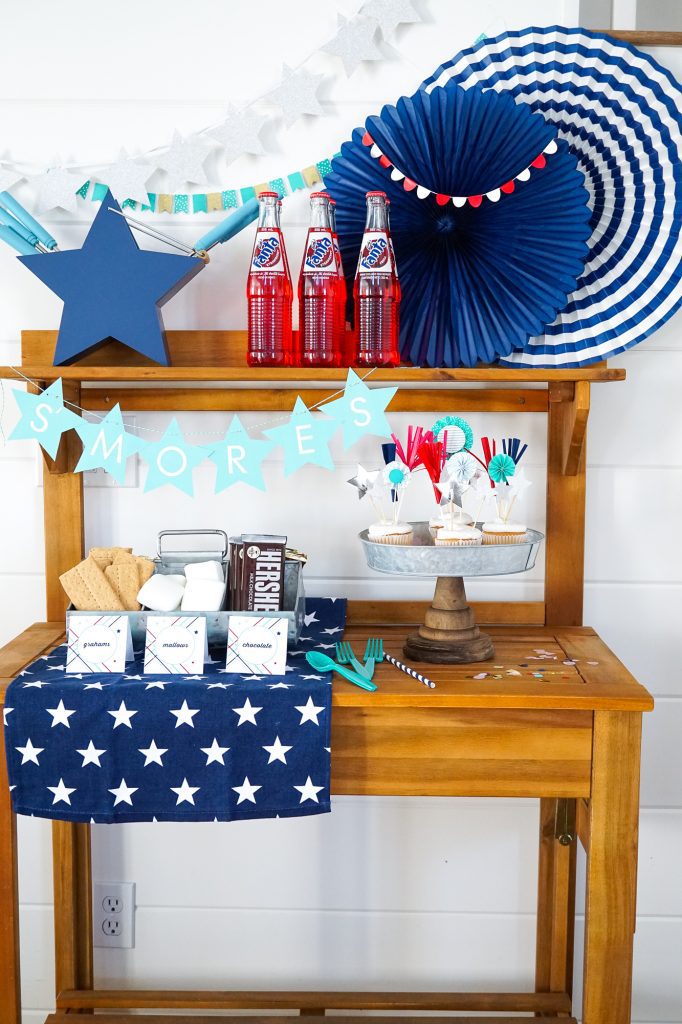 (Smores Cart 86)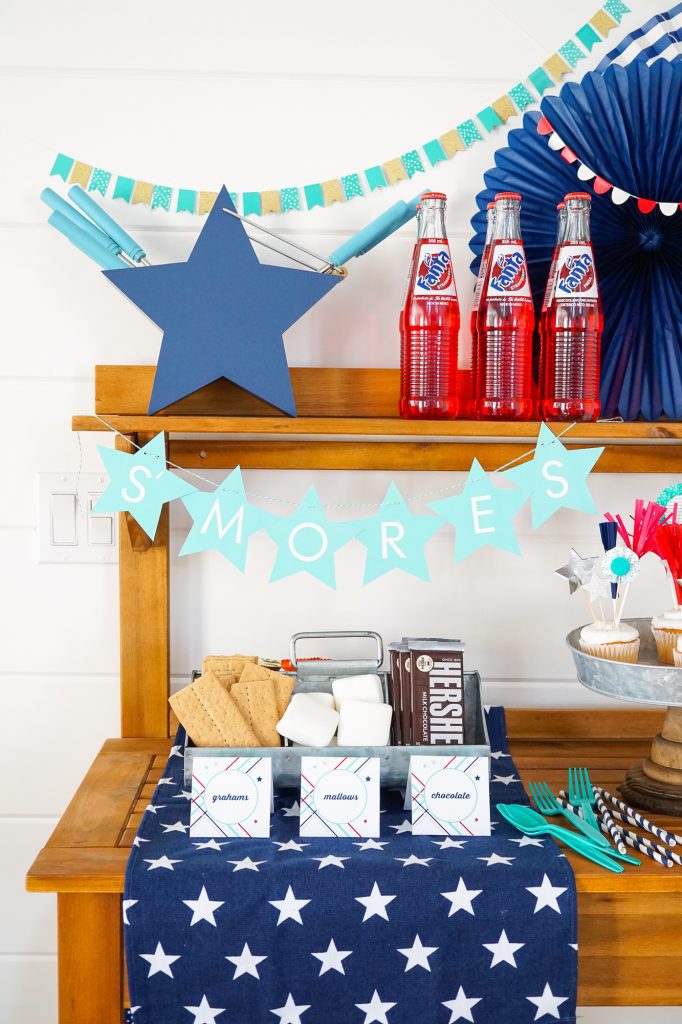 (Smores Cart 35)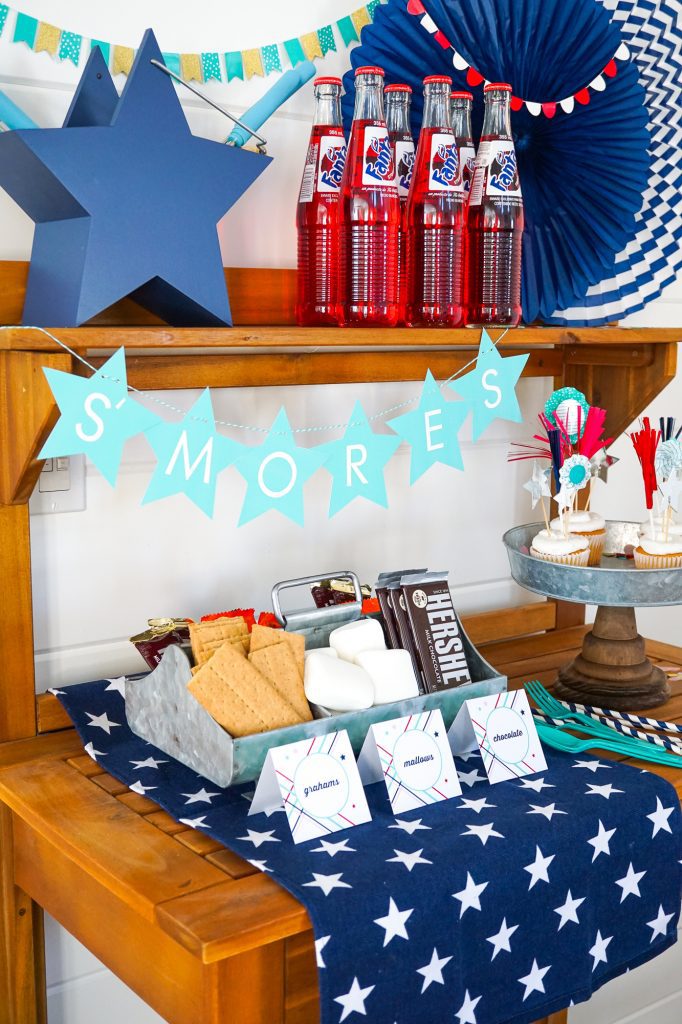 (Smores Cart 69)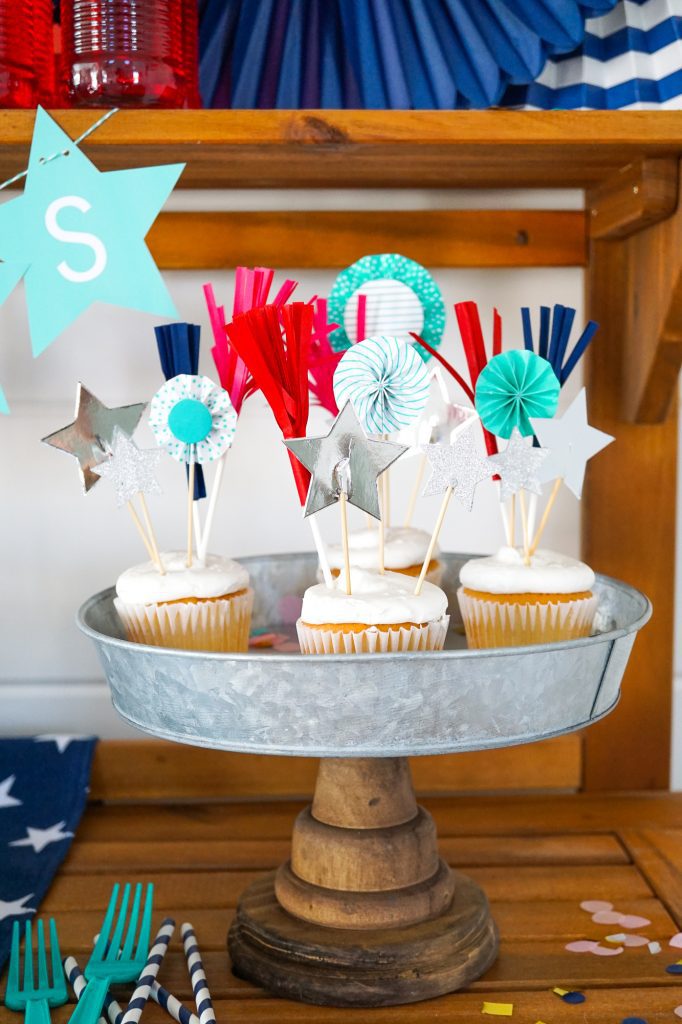 (Smores Cart 78)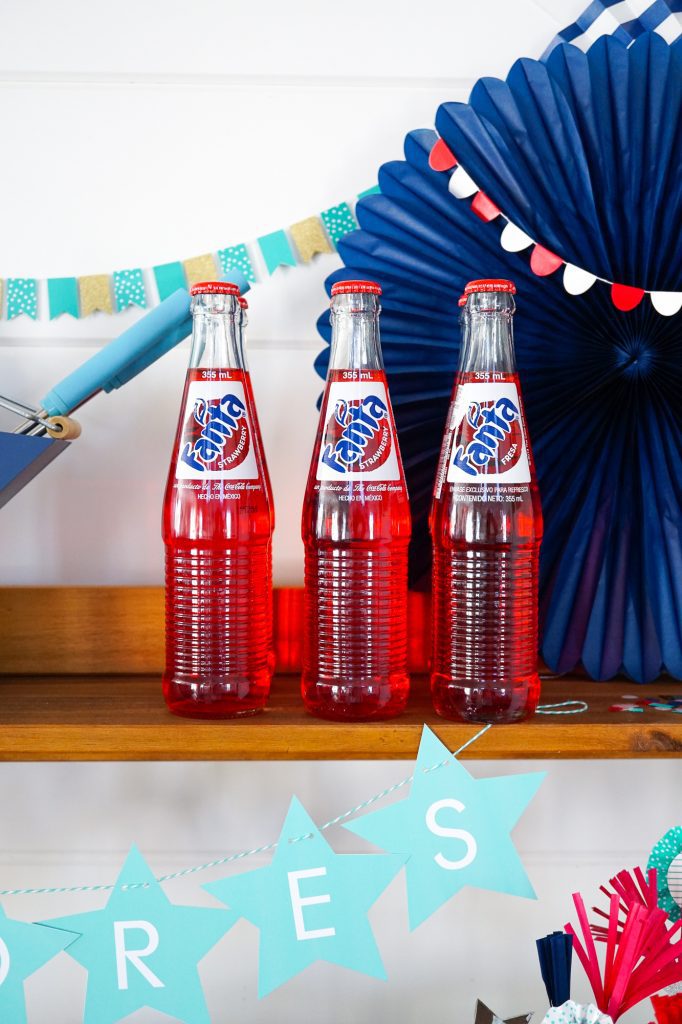 (Smores Cart 77)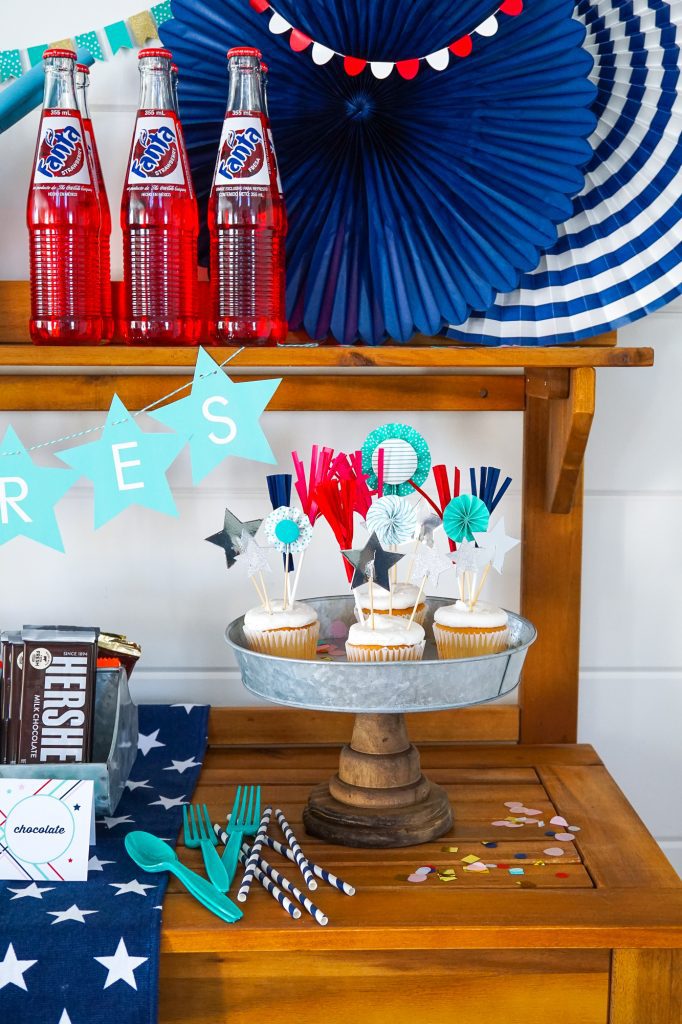 (Smores Cart 67)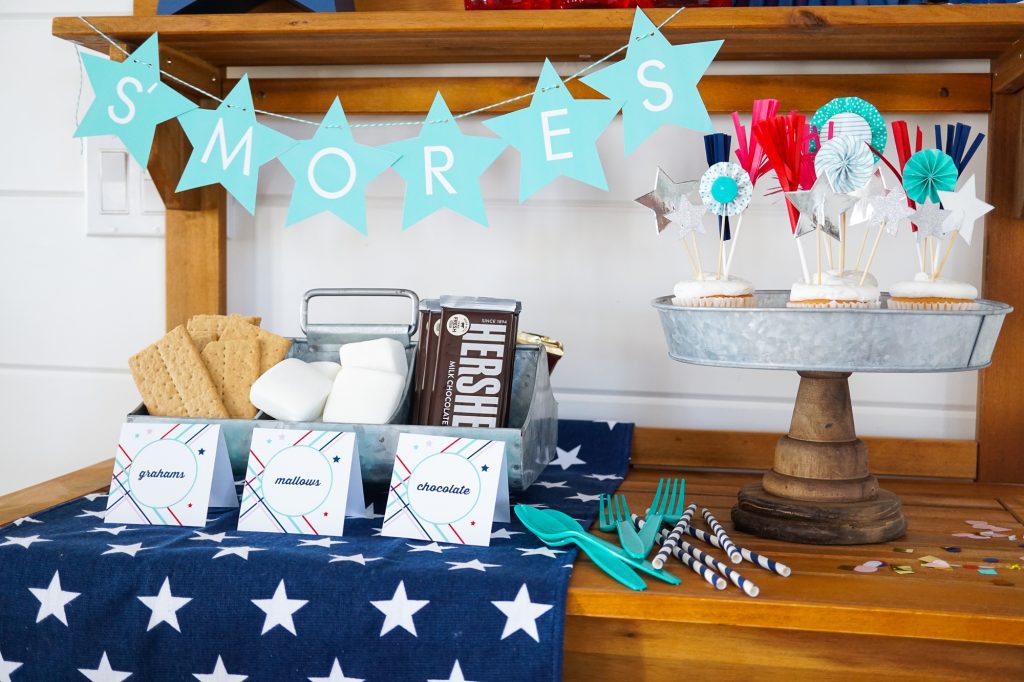 (Smores Cart 56)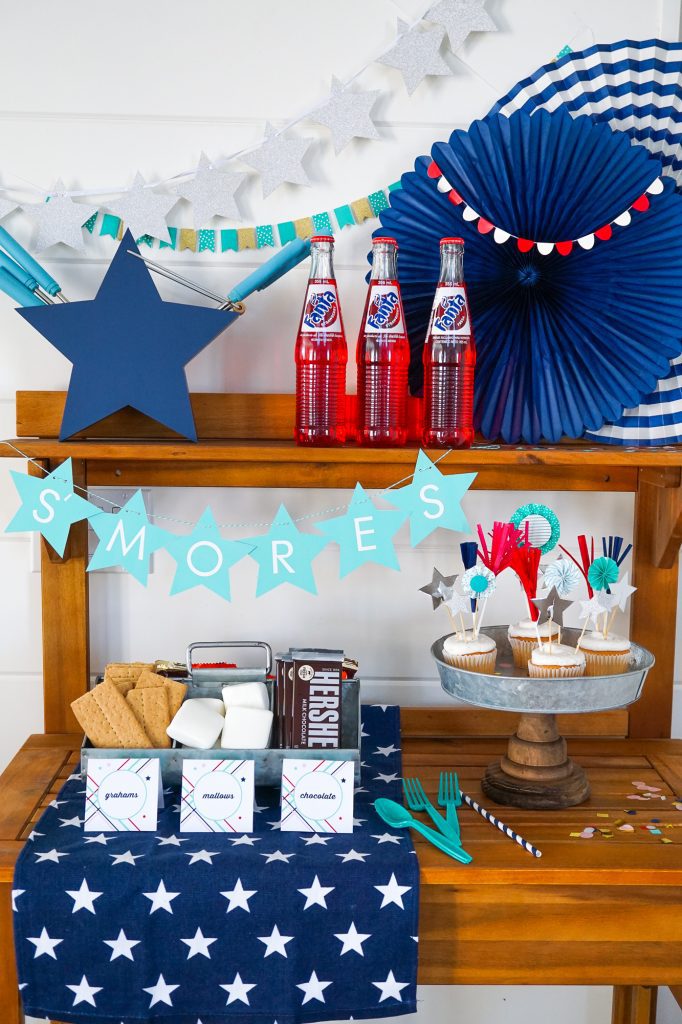 (Smores Cart 85)
Who's ready to party? Make sure to head to your local JOANN store to grab all of this amazing party decor and don't forget to grab your FREE printables HERE!!