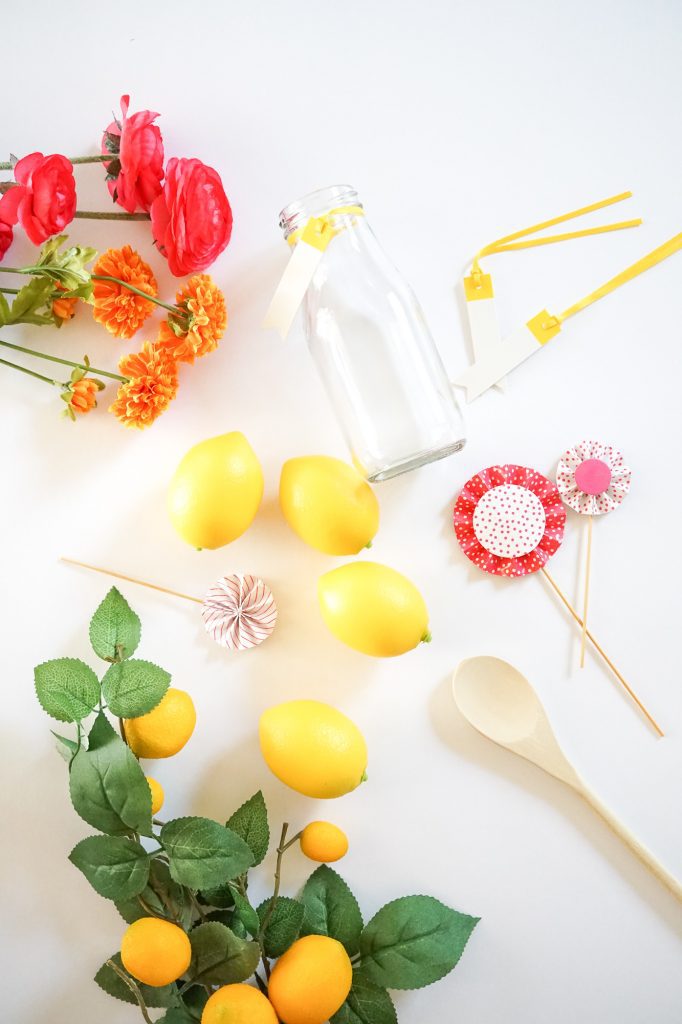 Is summer getting the best of you? Running out of ideas to keep your kiddos occupied and eliminate the word "bored" from their vocabulary? I have a SUPER fun and simple DIY to get your kiddos outside and play! Plus…they may be able to make a few extra bucks too! Ready to see how you can make your own DIY Wood Crate Lemonade Stand? Here are all the steps! But first you are going to grab a few things from your local JOANN store.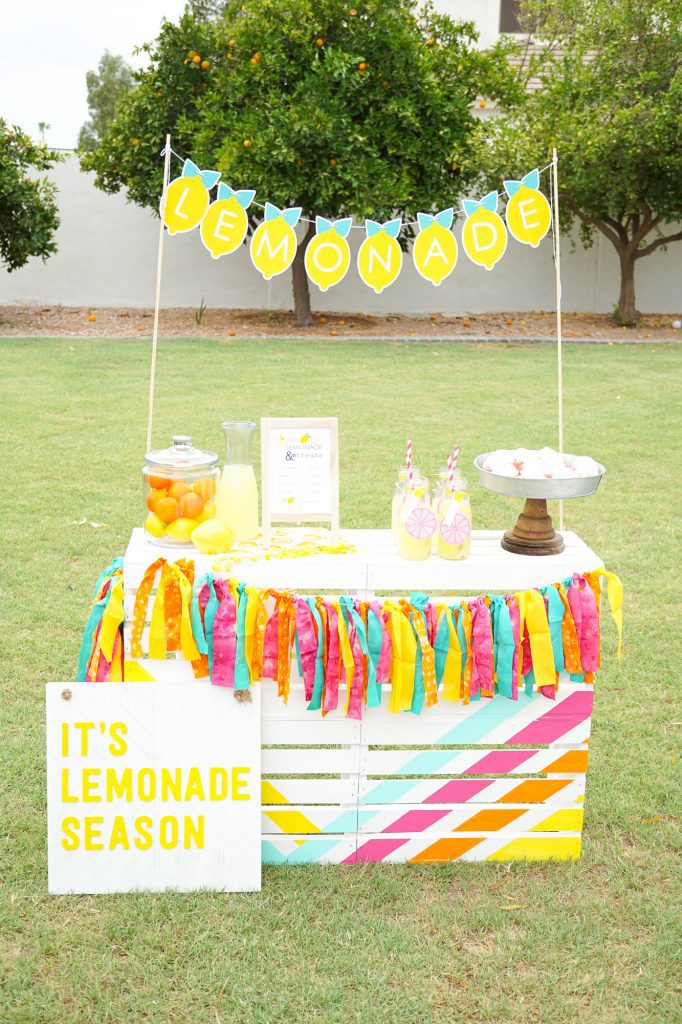 (4) Wood Crates
Clamps
Printables
Brad Nails or Nail Gun
Fat Quarters (in store)
So I decided on the white washed crates because I wanted a white base but the unfinished wood one could be really cute too depending on your design.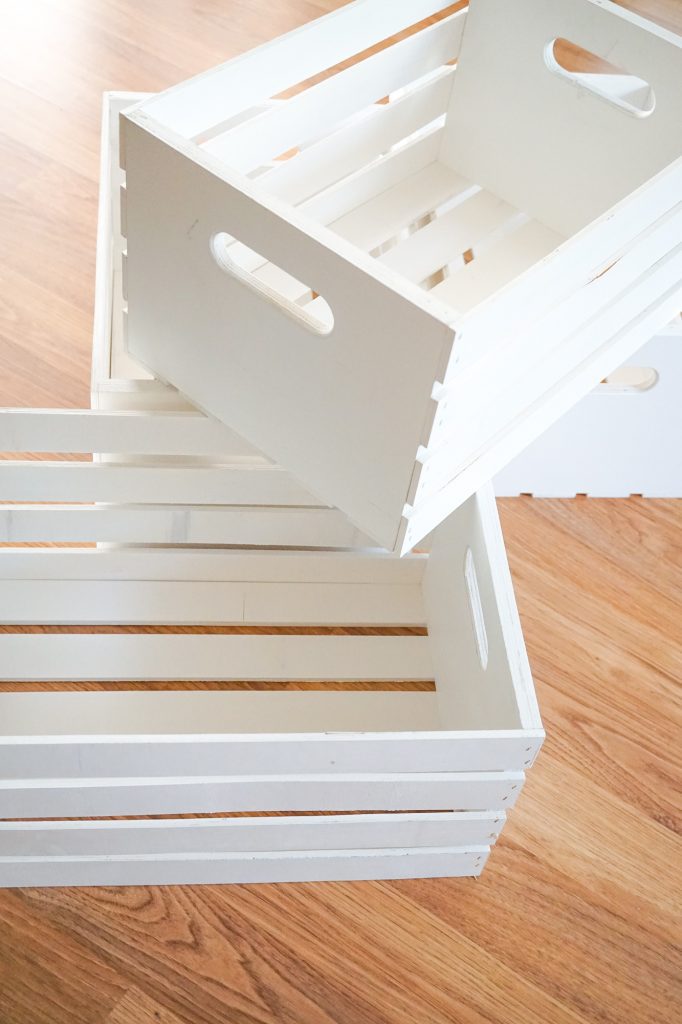 Next, I taped off the fronts of the crates to create an offset diagonal stripe pattern.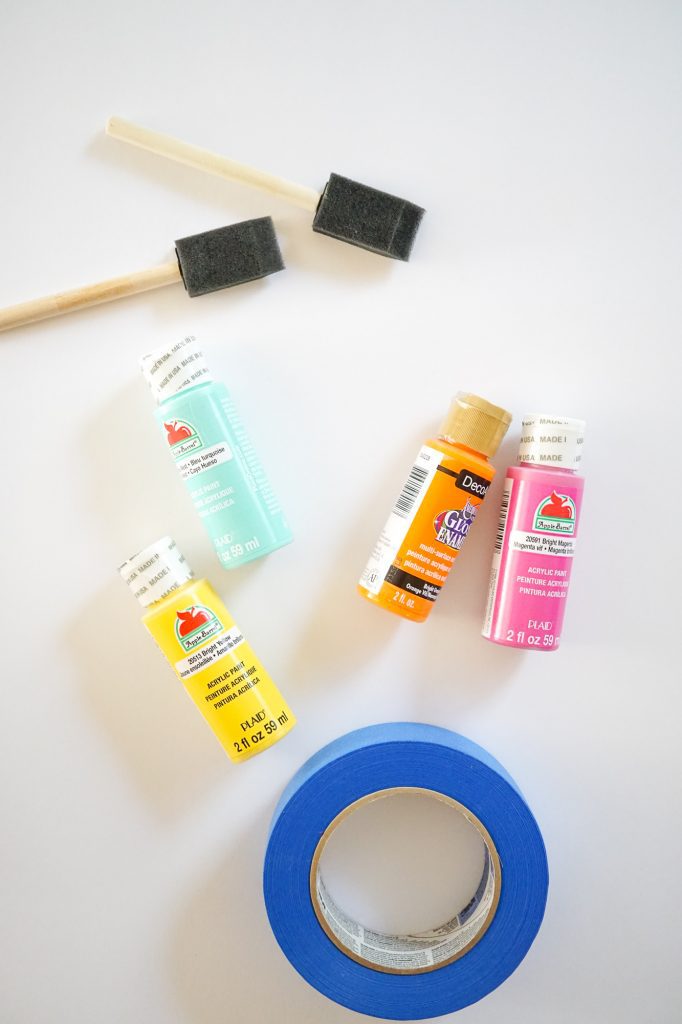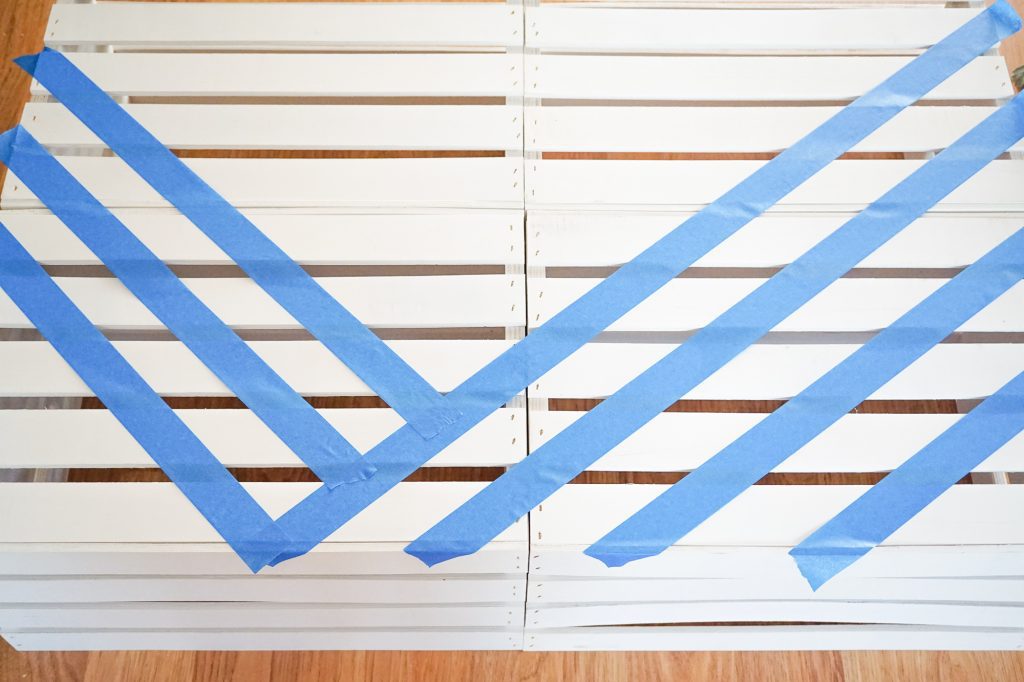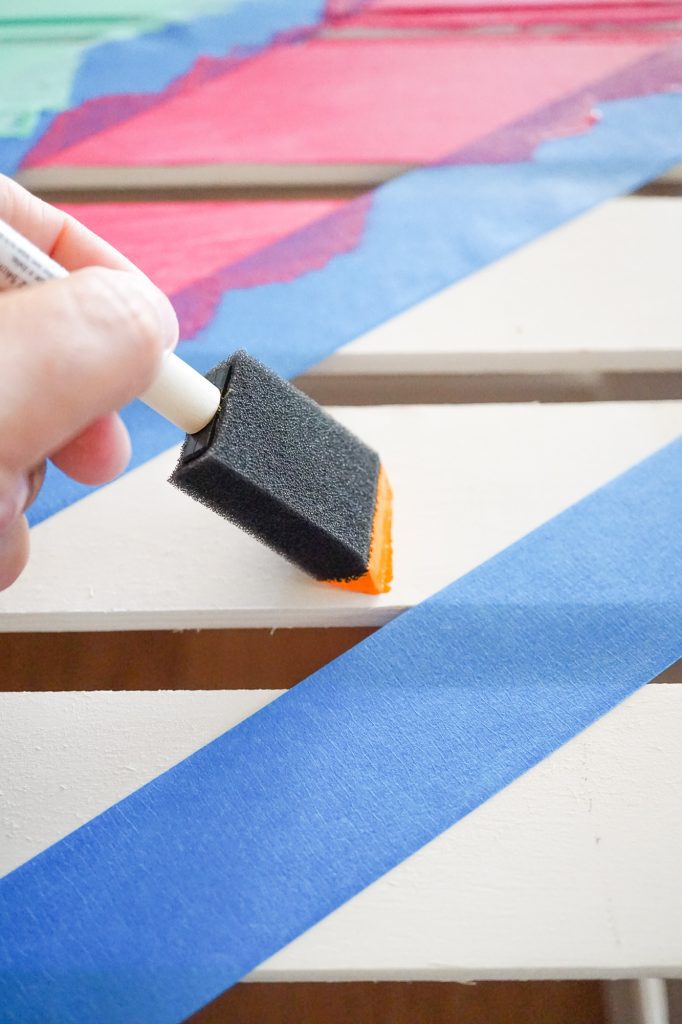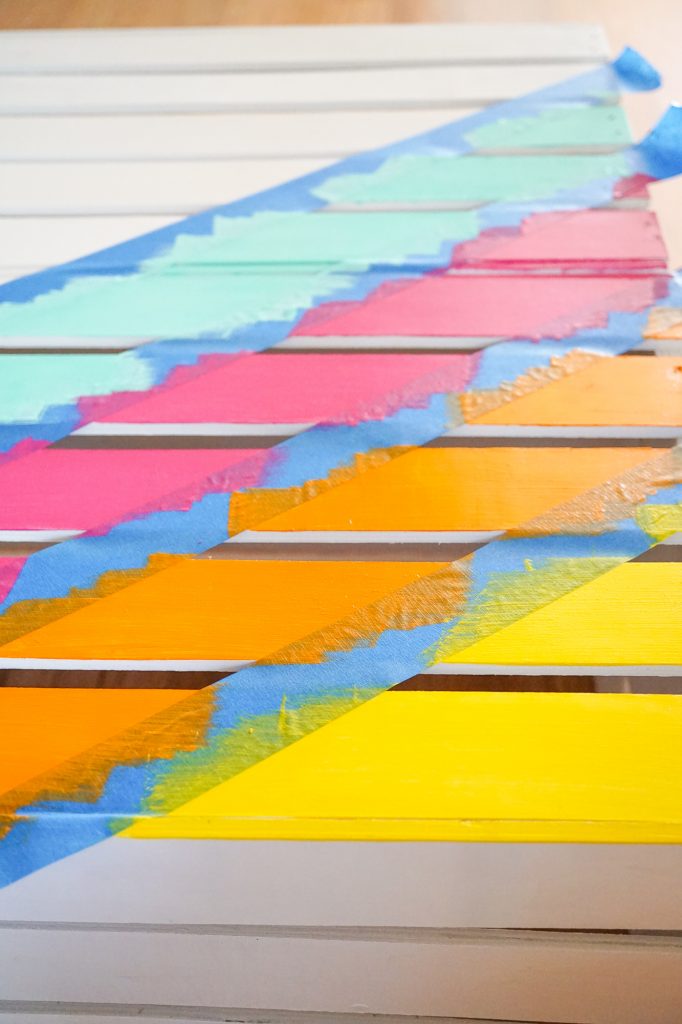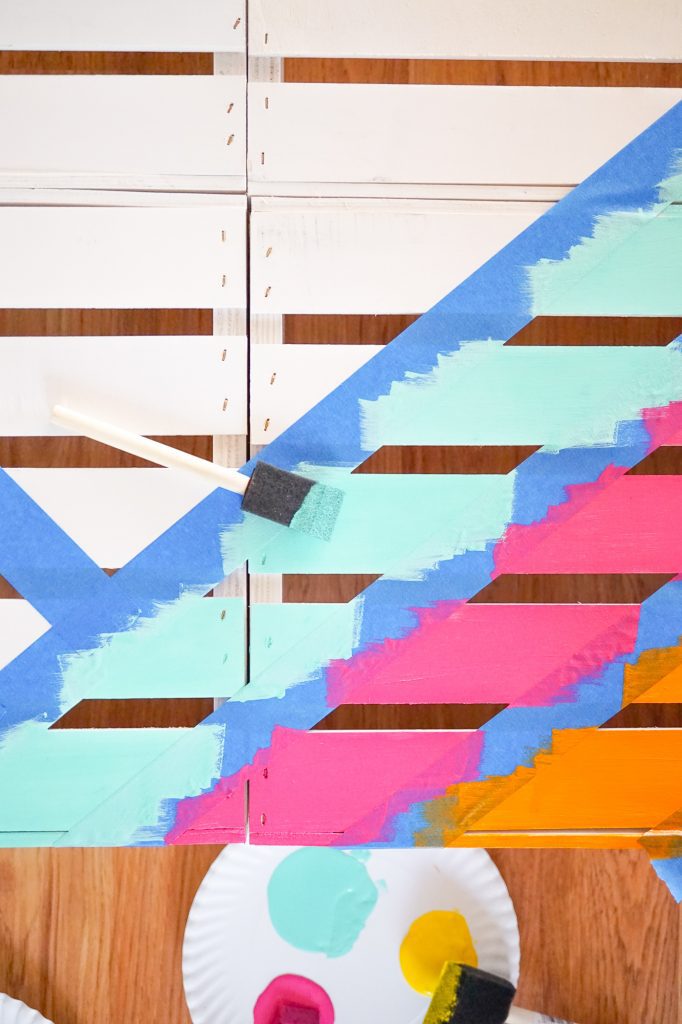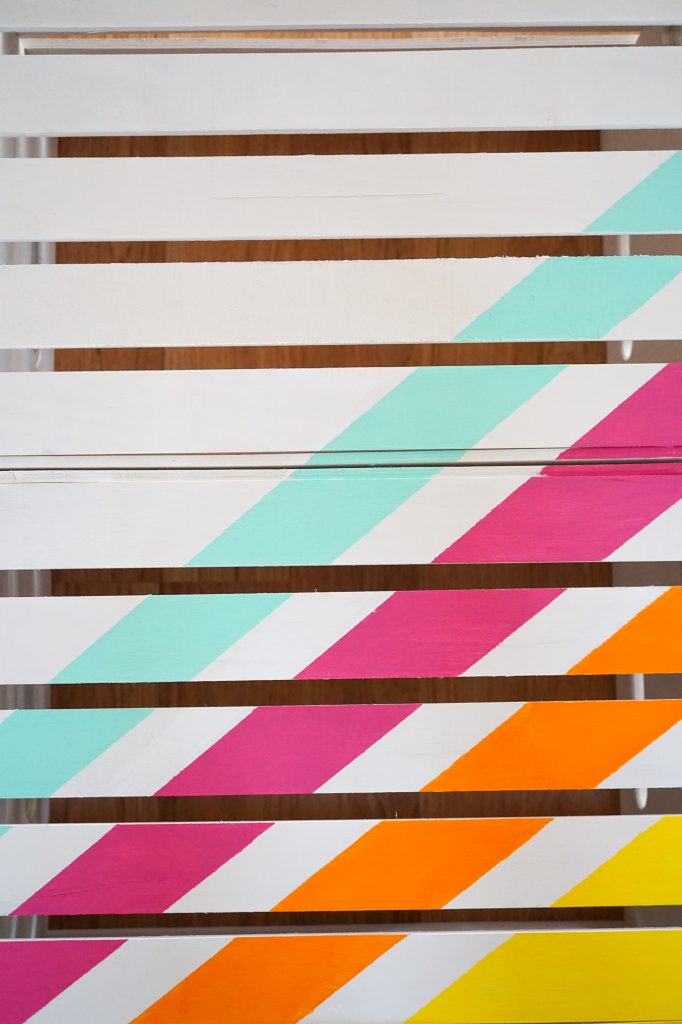 Once the crates were painted and dry, I secured all 4 of them with my nail gun, but brad nails and a hammer would work too. Next, you need a place to hang a sign or a banner so I used these bracket and attached them to hold the wood dowels in place.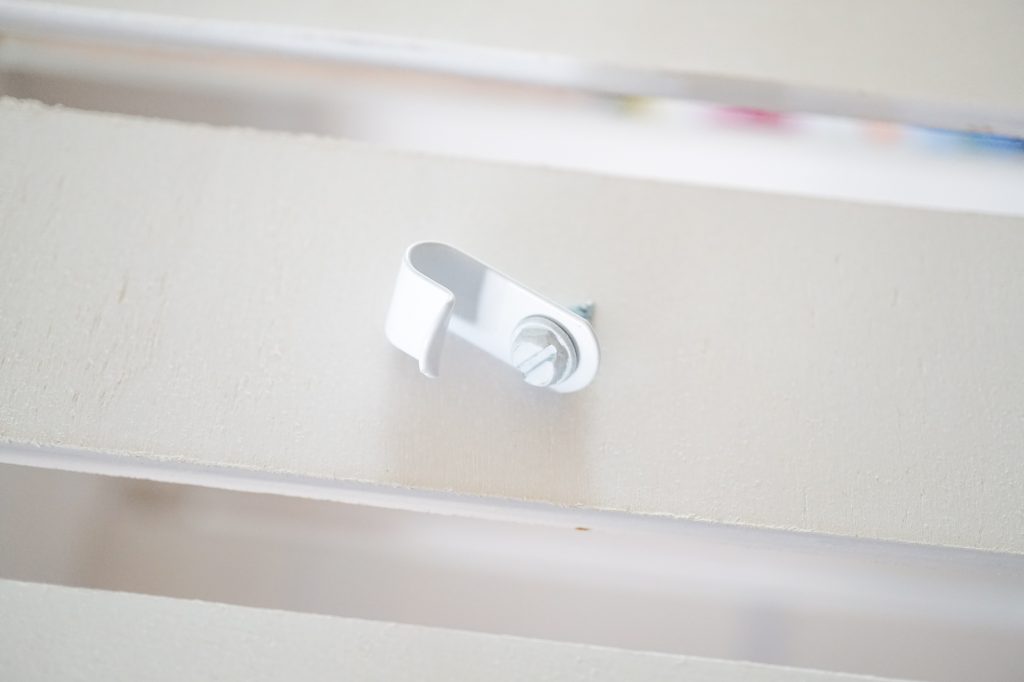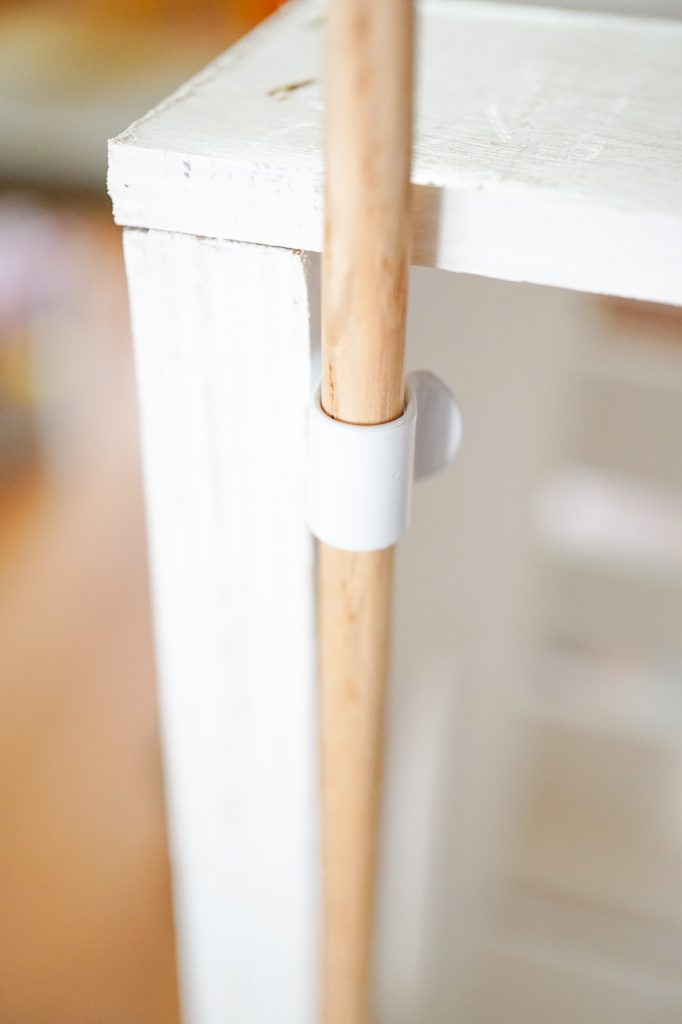 So, that's pretty much it for assembly other than some decor and of course the lemonade and treats!
To add more color, I decided to make a fabric strip bunting. This was such a quick way to add a POP of color and decor piece that can be used for all different types projects. You can seriously make one of these darling buntings for all occasions. All you need are various colors of fat quarters, string and scissors.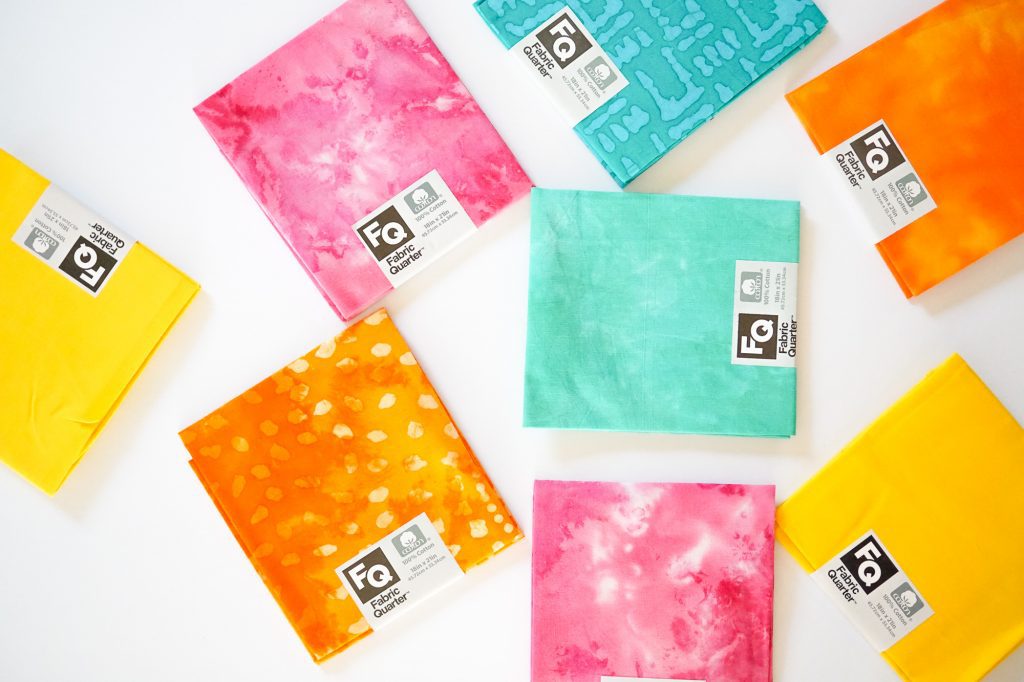 Cut the fabric into strips and tie onto the string!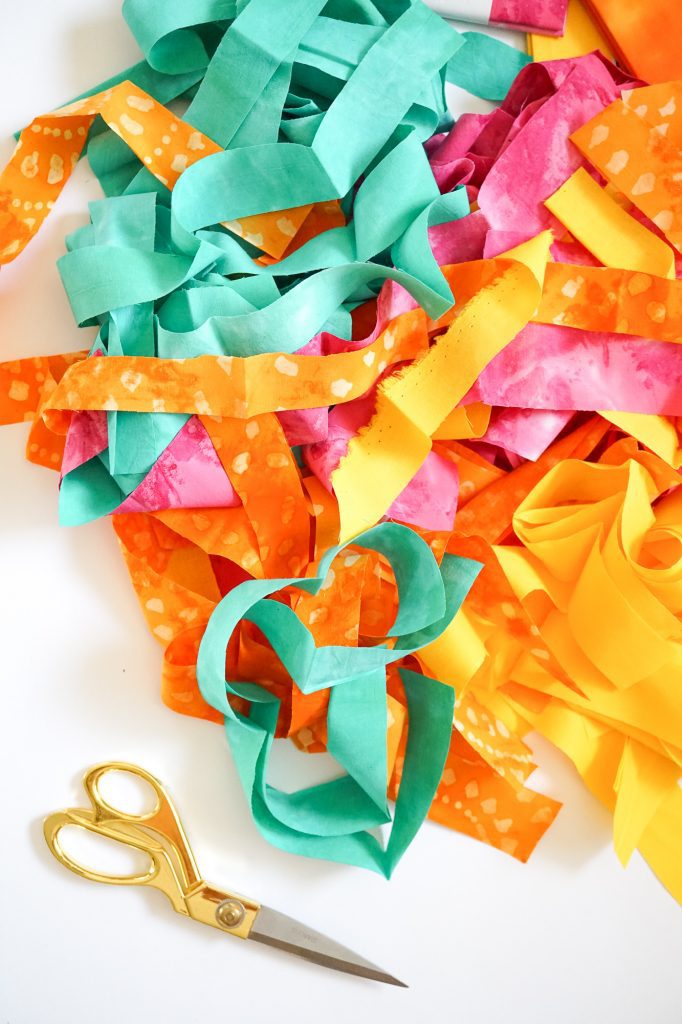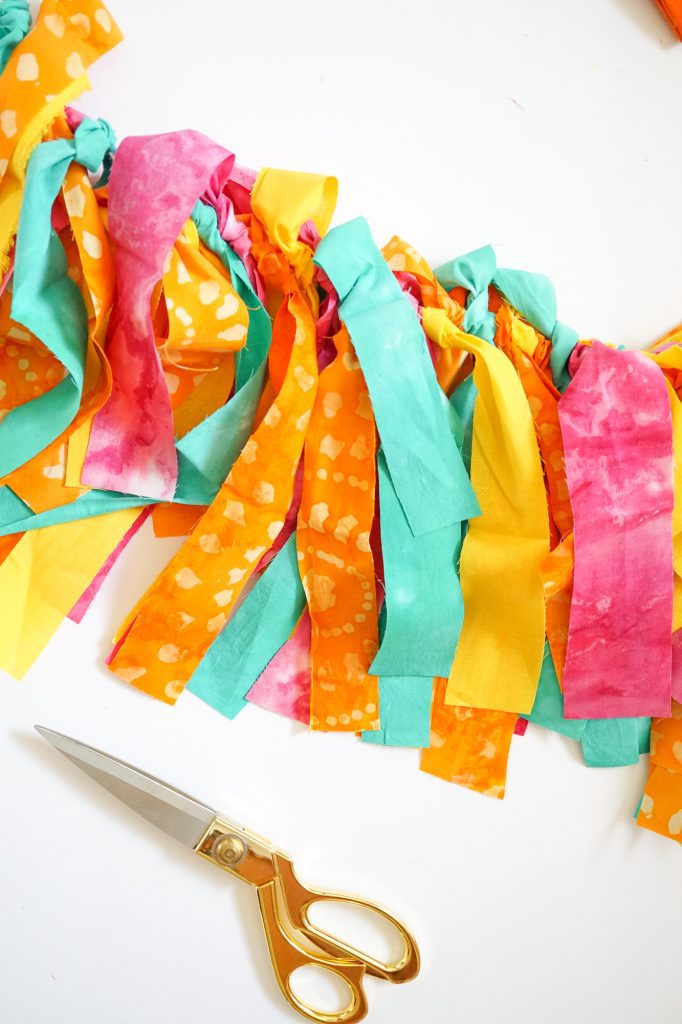 Now it's time to pull it all together!
I found so much cute seasonal & party decor in-store along with these bottles.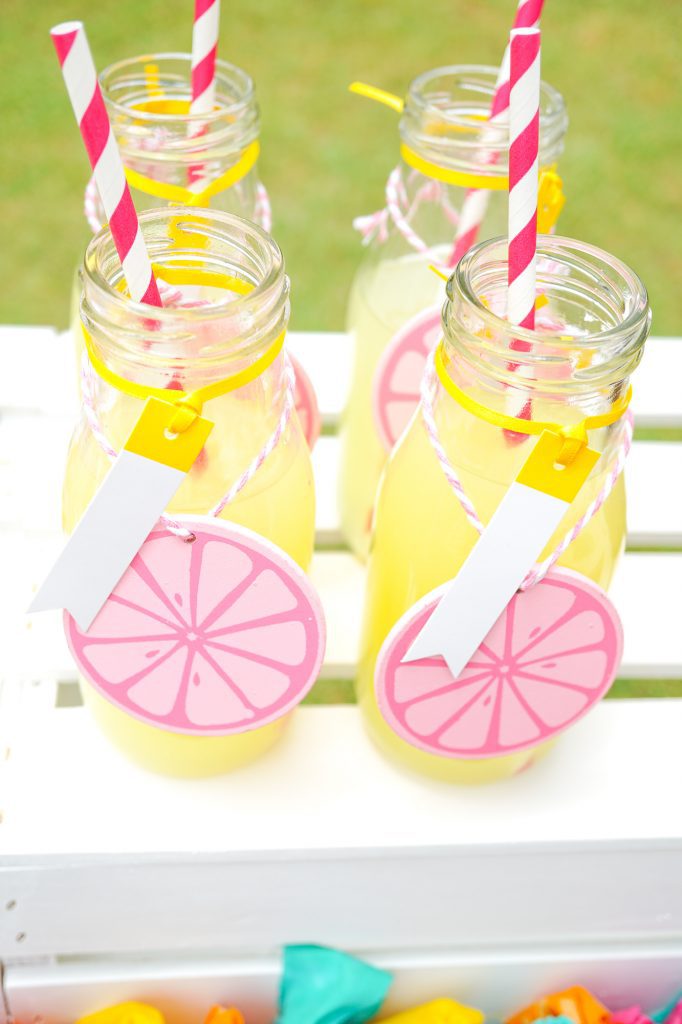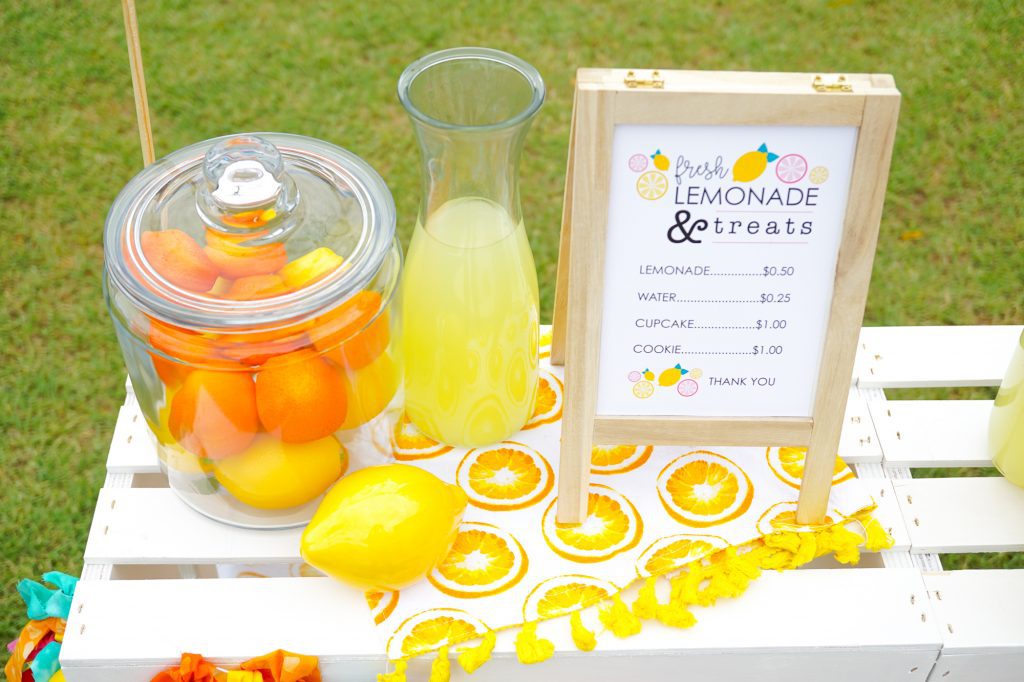 I slipped this cute printable sign into the front of this easel and found the PERFECT Lemonade Sign!!!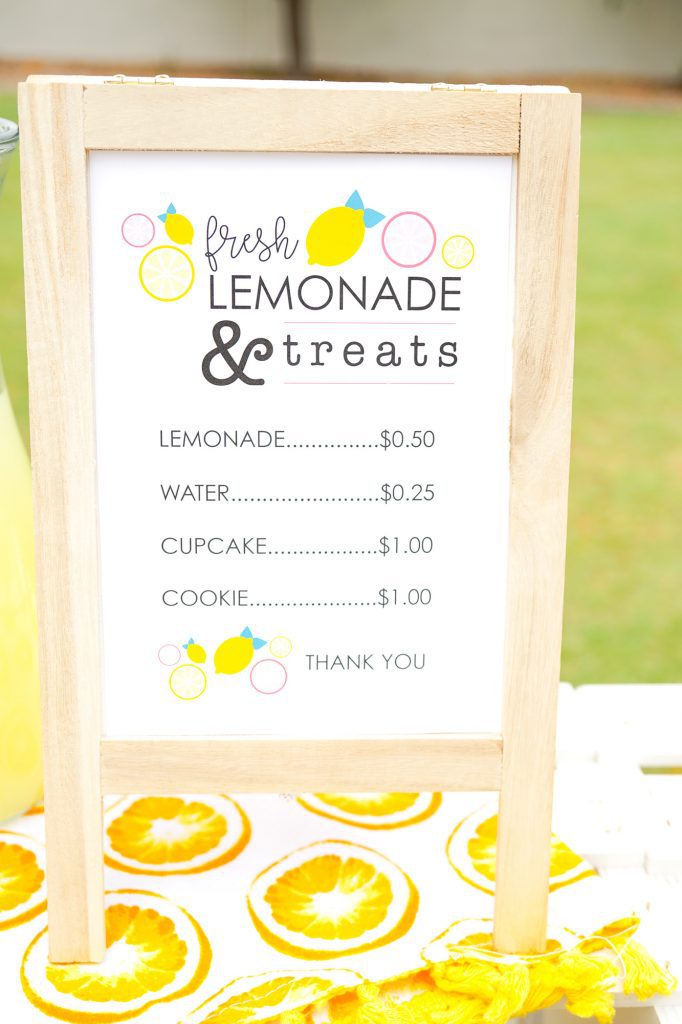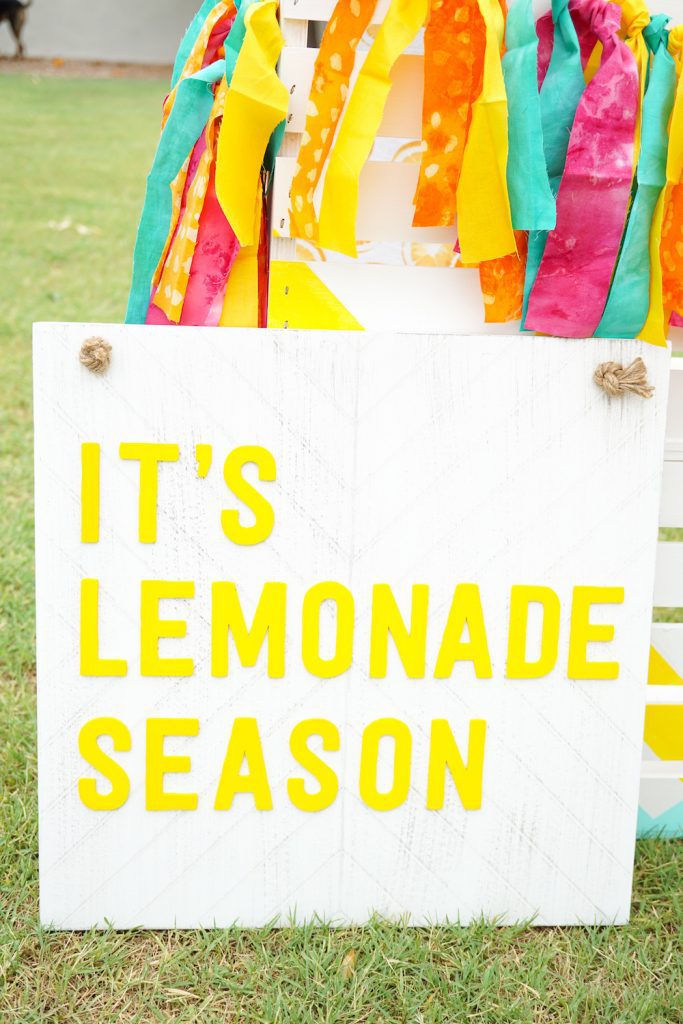 String and tie your banner onto the top of the dowels.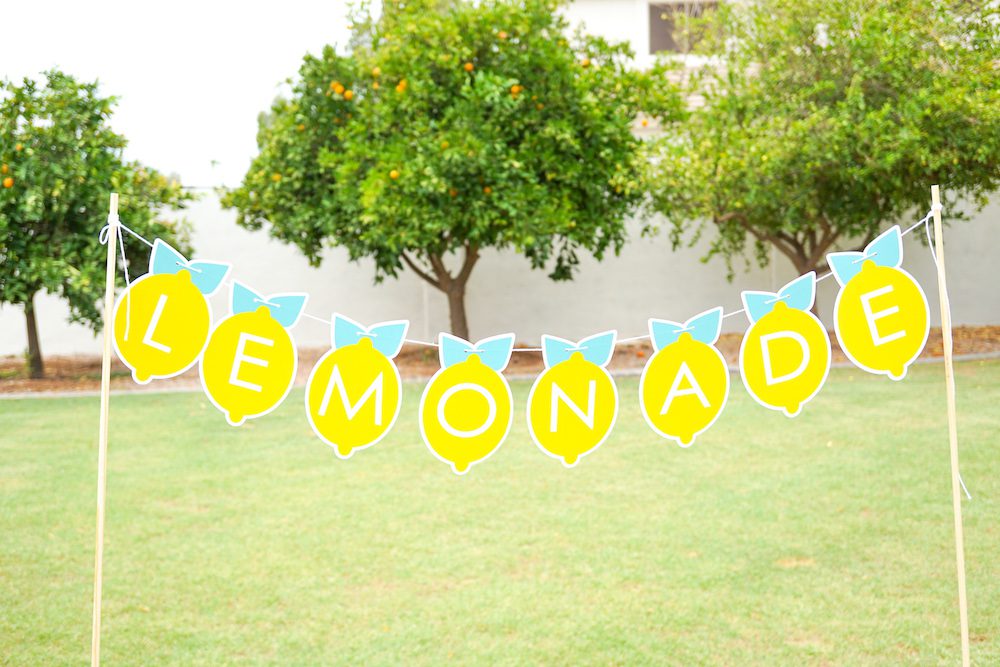 Grab some store bought treats and you're ready to go!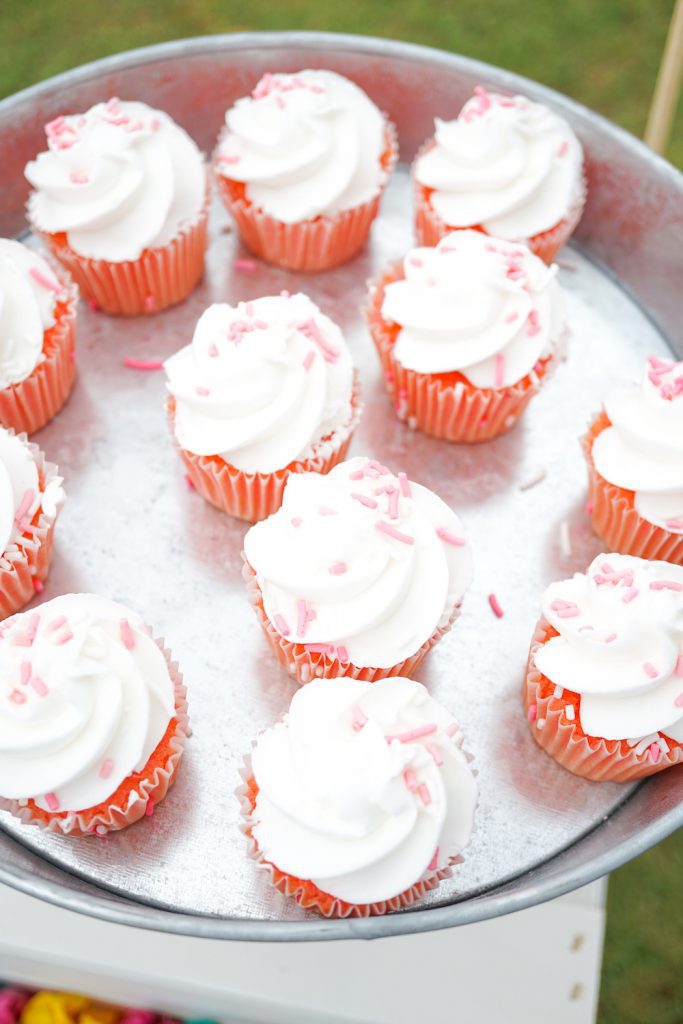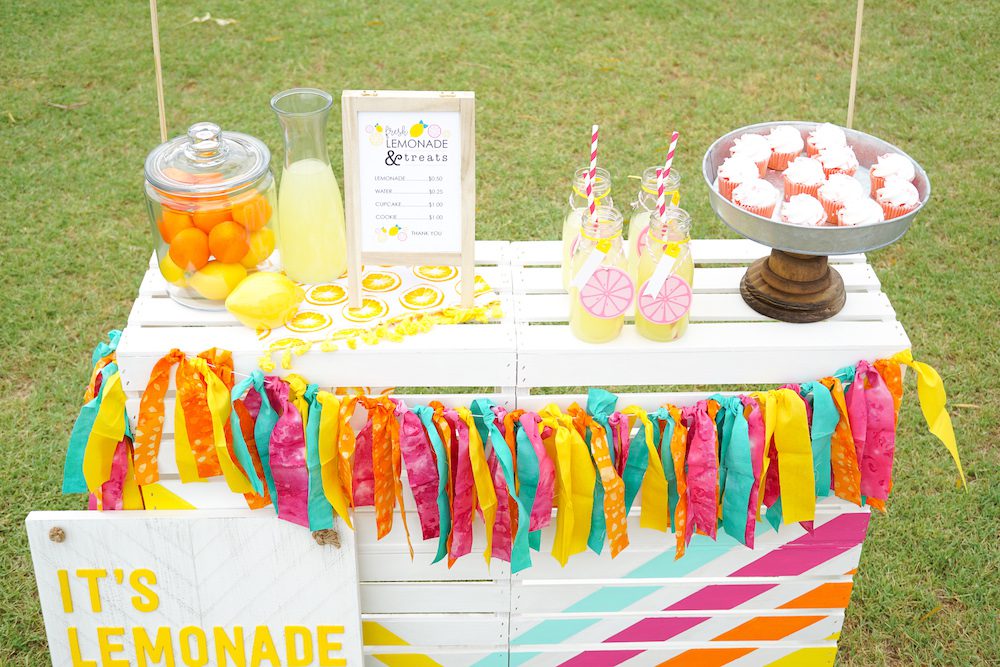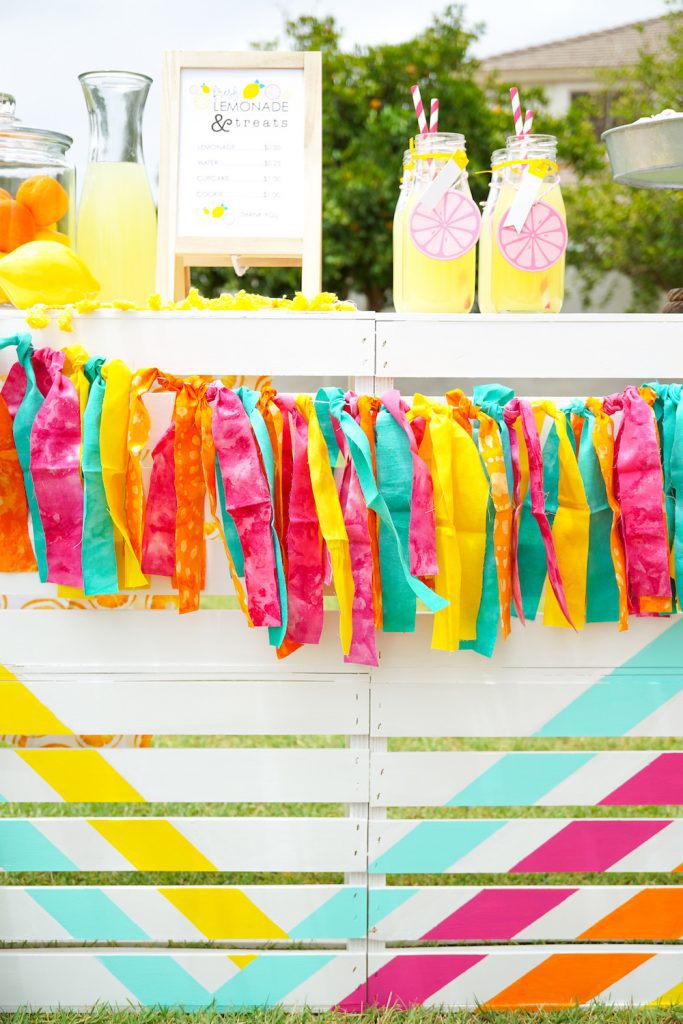 Pretty simple, huh? Best part you guys??? This DIY Wood Crate Lemonade Stand can easily be brought indoors for some make-believe play and transformed into a super market, fruit stand or even an ice cream parlor creating some year round fun! Grab your FREE Printables HERE to get started today!