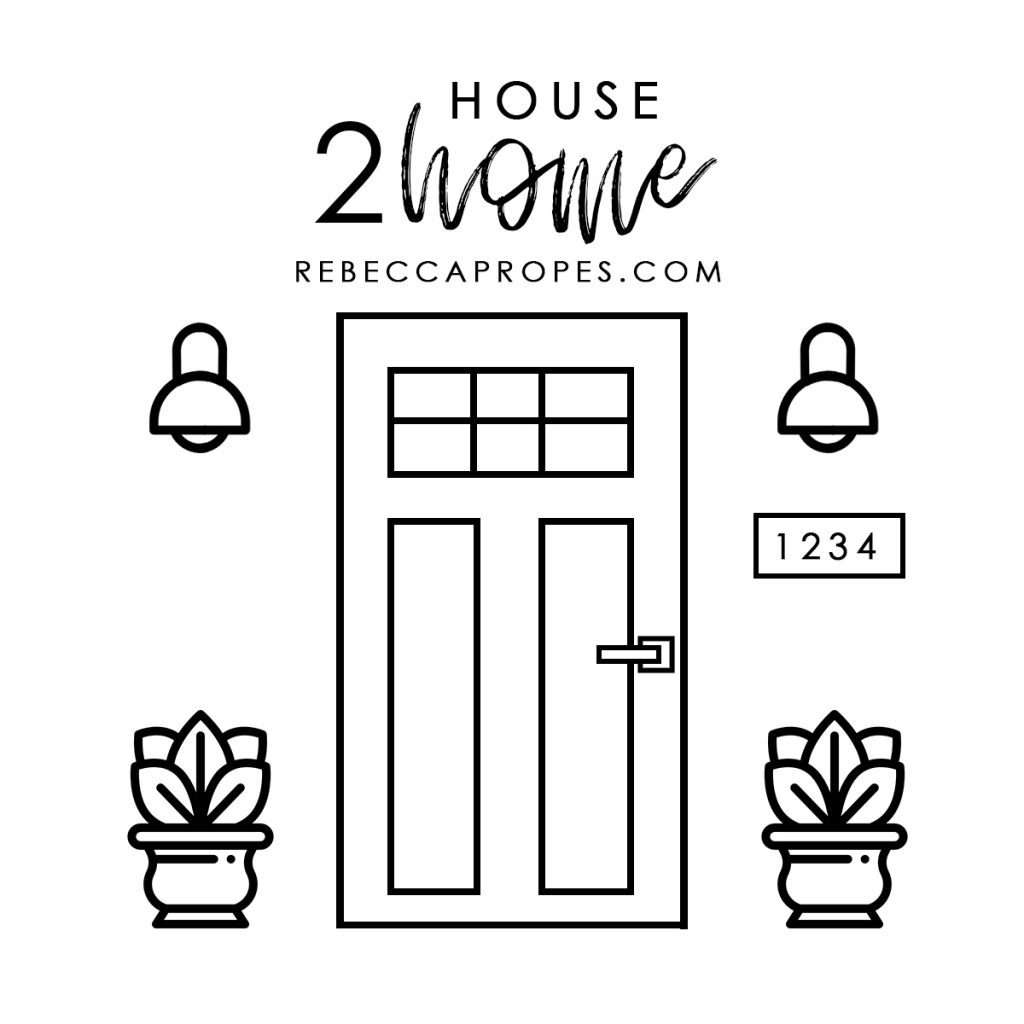 Hi friends! I am back this week to share more of our home buying journey with you! I know that the idea of buying new can be super overwhelming, but I can tell you that it doesn't have to be.
House to Home | Making a Decision
We easily narrowed down the builders we were even going to look at based on…
LOCATION, LOCATION, LOCATION!!!
You guys!!! Please, consider location when looking. Did I mention location? Oh sure, we could have found a house that cost less, or had a larger yard, or blah blah blah…BUT…you have to start the narrowing process down and ERRRRYTHANG cannot be an option. If we had opened our home buying journey to the entire Phoenix valley, we FOR SURE would have been overwhelmed. Since we knew there were a few key factors, this eliminated a huge pool of builders.
It may seems like no bigs to transfer your kiddo to a new school, but for us…not an option. We knew first and foremost that staying in the same district was the only option. Transitions are so much harder on the kiddos and if you can avoid it, why not? Especially if they are thriving in their current school. Another must on our list was reasonable freeway access, proximity to shopping & friends and of course overall drive times. Once we factored all of the important musts…square footage & price point the list of builders became pretty limited. Which again was great because then narrowing it down to the builder we picked was the obvious choice.
So here is the moment of truth…most of the production builders in the valley hire the same trades (framers, electricians, plumbers, painters, etc) so essentially they are all performing similar work. All builders will offer similar "included features & upgrades". What we noticed with the builder we chose in the end was the level of service…which sales associates seemed to really want to assist us in the home buying journey. Did they follow up? Did they answer our questions thoroughly, how do the models present? Do the values of the builder align with your exceptions and do they seem truly dedicated to the home buyer? I don't care how much I love a model…if the sales person is "meh"…then that is who you will be dealing with for one of the biggest purchases of your life for more than a few months!!! Just saying!
We found a home we loved but felt that the sales team at Woodside Homes !!!! They REALLY are an amazing extension of the builder and both ladies were really excited about the company they work for and the houses they build. We never felt rushed or pressured. So now what? Well, after we picked the community we knew there were a few floorplans that could potentially work for our family. But…before you move too far into falling in love with a specific home. GET PRE-QUALIFIED from the builders preferred lender.
Here are some great questions to ask your sales associate:
What incentives are you offering?
Who is your preferred lender?
Do you have to use your preferred lender in order to get the builder incentives?
Are the models on standard lots? What is the standard lot size?
Are there lot premiums? (additional money added to the base price for a specific lot)
How sold is the community?
How long is your build time?
What features are standard?
What structural options are offered?
What's the average amount of money buyers are putting into upgrades for that particular community?
Is there an HOA? How much is the fee?
Why pre-qualify and why use the builders lender?
Well…pre-qualify tells you how much home you can afford. For example if your PQ comes back that you qualify for a home "UP TO" $300,000 and the home you're looking at starts at $300,000…then that is probably not your home.
Why the builders lender? Less room for error in communication throughout the loan process, less surprises, and possible additional incentives.
Be realistic about your lists…the needs, the wants and the wishes. You don't want to get your heart set on things that may be out of your budget or price you completely out of the neighborhood.
Ok, so here is how this played out for us.
We got PRE-QUALIFIED
We decided on a floorplan
We picked a lot…think through this. We wanted to be on an end…we didn't want a lot of traffic past the front…we wanted a specific exposure. We wanted a specific orientation (how the house "sits" on the lot) We knew with our list of requests, we'd be paying a lot premium.
Here is where we had completed up until this point:
Pre-Qualification
Floorplan
Elevation
Exterior Color Scheme
Lot / Orientation
Structural Options
Earnest Deposit
Contract
Let the building begin! Every builder has their own workflow/timeline. I promise…they walk your through the ENTIRE PROCESS!!!! Later this week I'll share the "structural" options we chose and why, PLUS…a few pics of the model…until then? Feel free to message me any questions you have!
Ready to start house hunting? Download this handy quick reference checklist to help you remember the questions to ask!