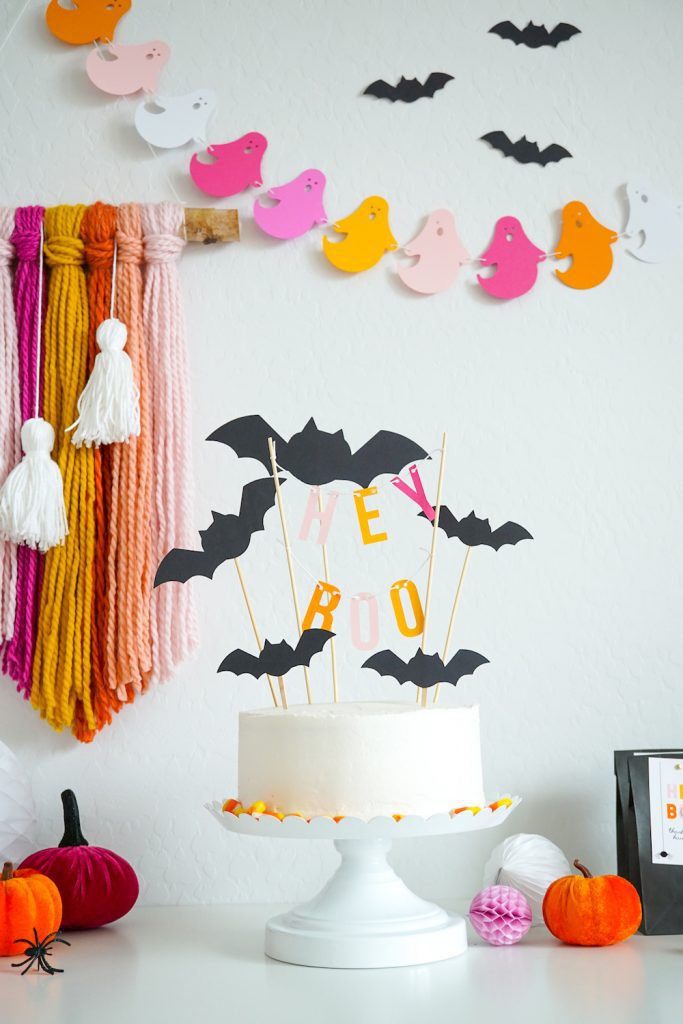 Hi friends! Halloween is a holiday that I LOVE to decorate for and if there is a reason for a cake & a party…count me in! Today I am sharing a few ideas for some really cute DIY Halloween Party Decor. Plus when I get to team up with my favorite people at JOANN to shop for supplies, the creative wheels start spinning! So let's get started! Here is what you are going to need…
CAKE TOPPER & GARLANDS
Colored cardstock – I chose a color palette of pink, gold, orange with a hint of black
I used my Circuit to cut out BAT & GHOSTS. I love to use my Cricut to create DIY holiday decor because I can cut out any shape I create!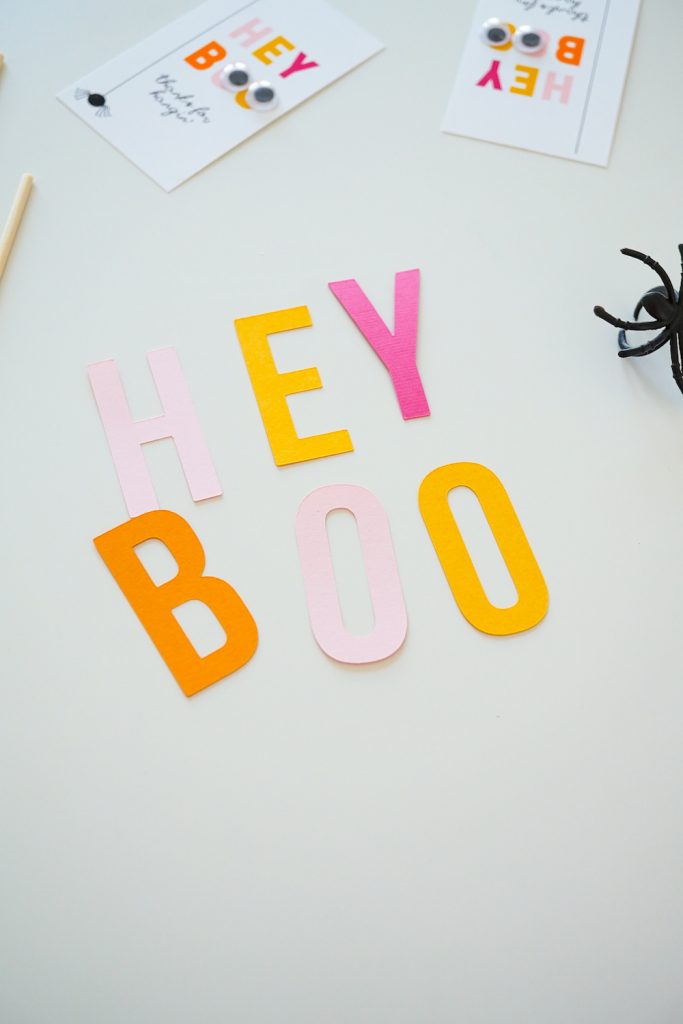 Once I had the letters, bats & ghosts cut out, I made a "HEY BOO" cake bunting, bats cake picks and a few ghost garlands.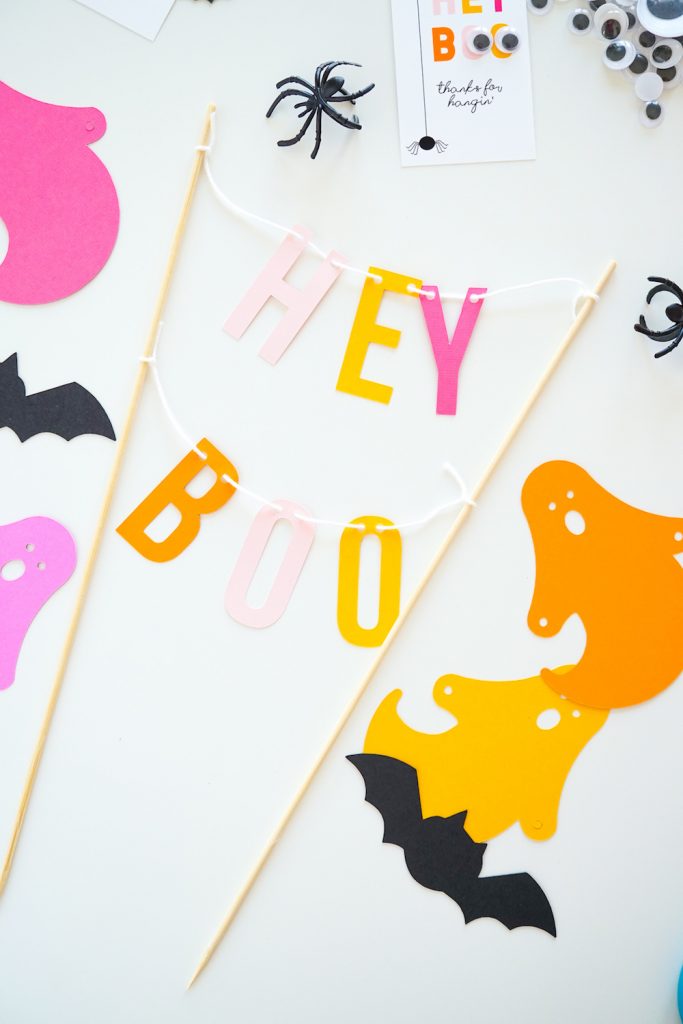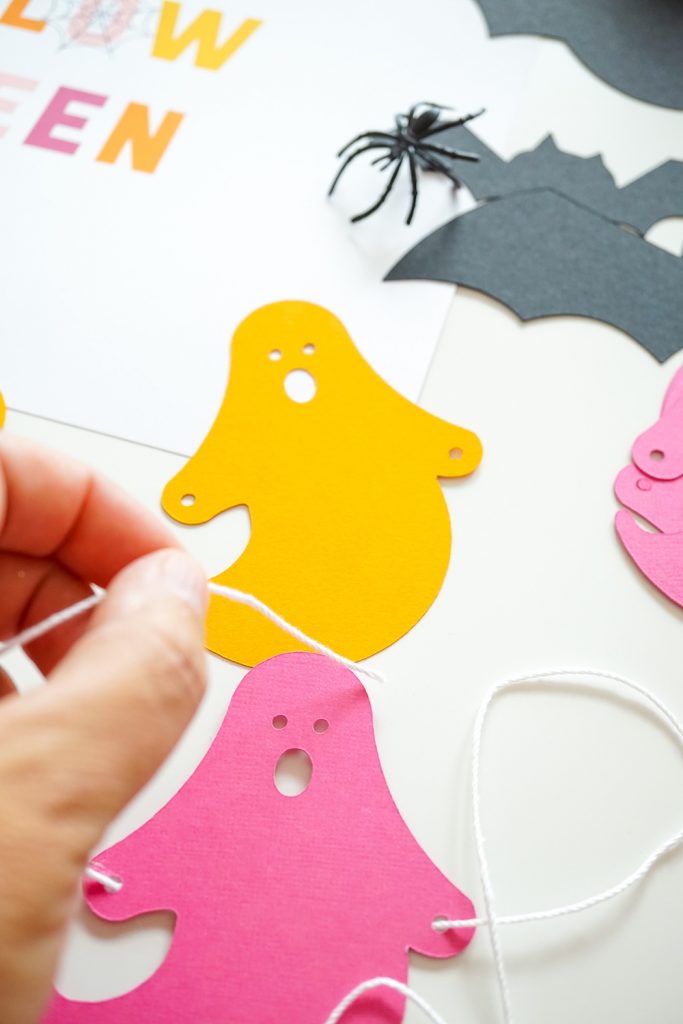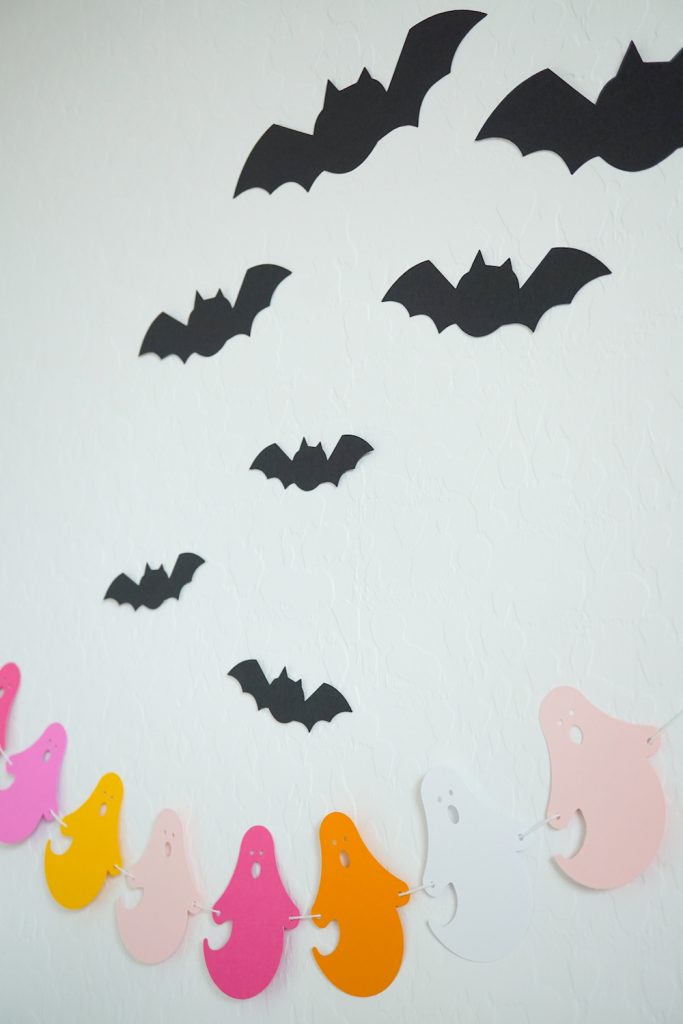 Find a cute cake stand, decorate your cake with some paper decor, a few candy corn and you're party ready!!
Here is another fun decor project that is great for everyday AND holiday decor! Yarn wall hangings are super popular and you don't need to know how to weave to make one! Here is a quick way to add some color and fun texture to your walls.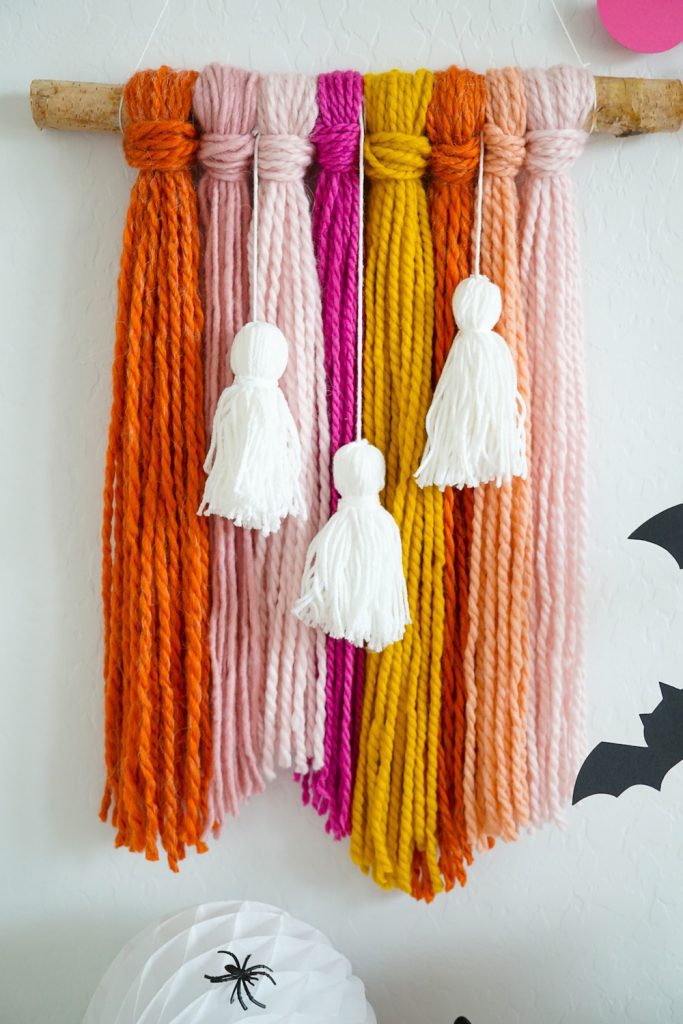 YARN WALL HANGING & GHOSTS
I cut (12) 48″ pieces of yarn per color, next I took each color folded them in half and then looped them around the birch log, and then pull it tight. I repeated this until the log was almost covered. After that I then made some "tassel ghosts" with white yarn using my Yarn and tassel Maker and then tied them around the top of the wall hanging. The ghosts are an element that can easily be switched out.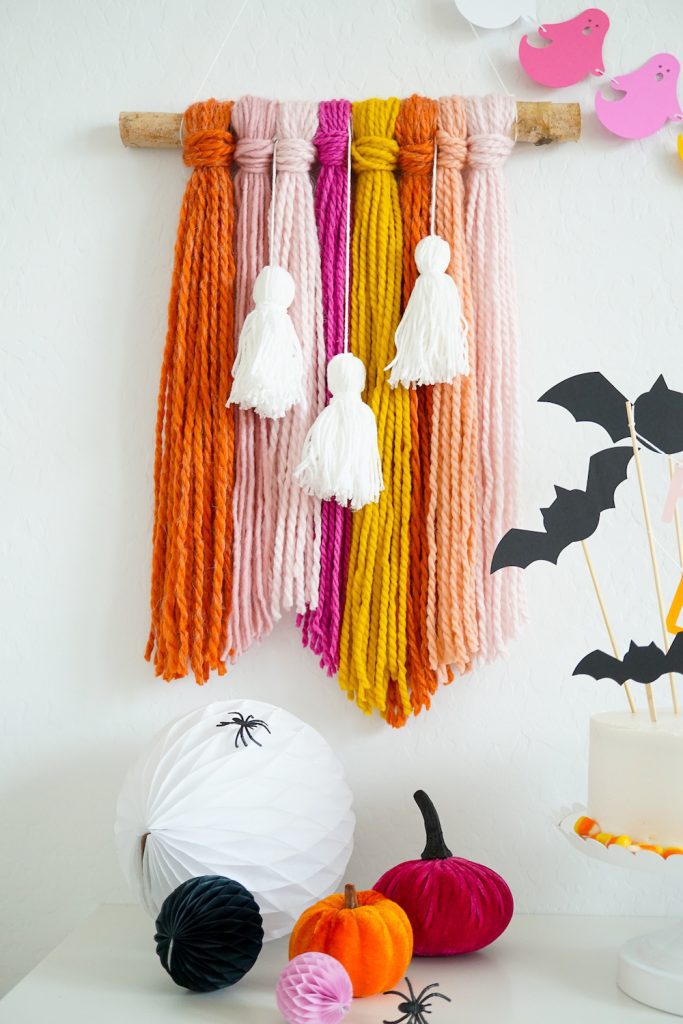 To tie all of the decor elements together, I added in some matching printable…favor tags & name cards.
I added some cute google eyes to the tags and mini paper bats to the name cards! EEEK!!!!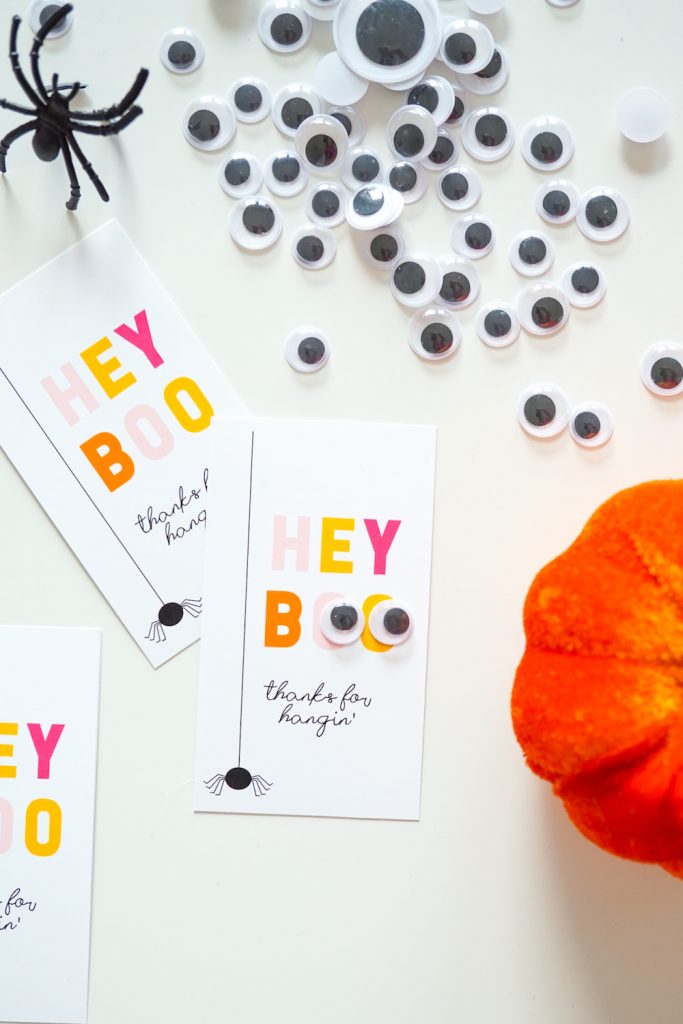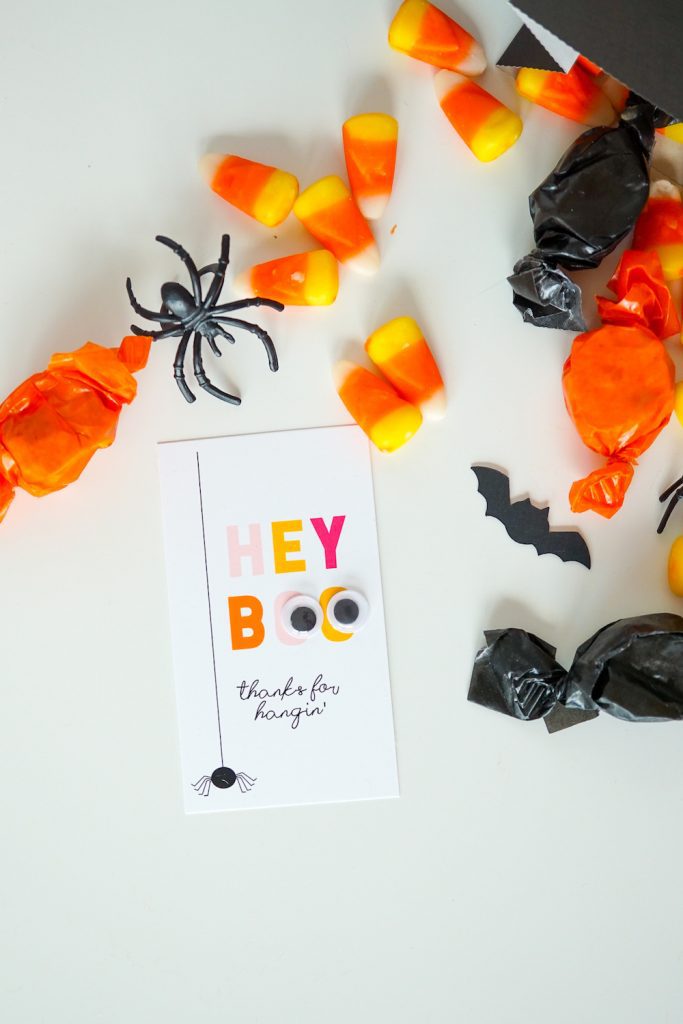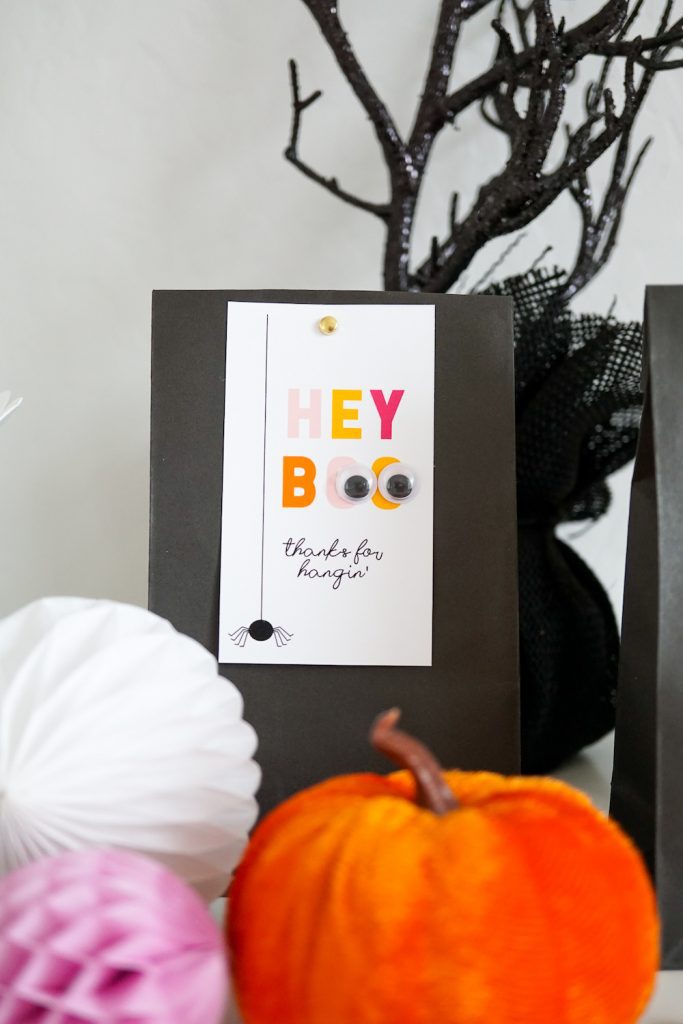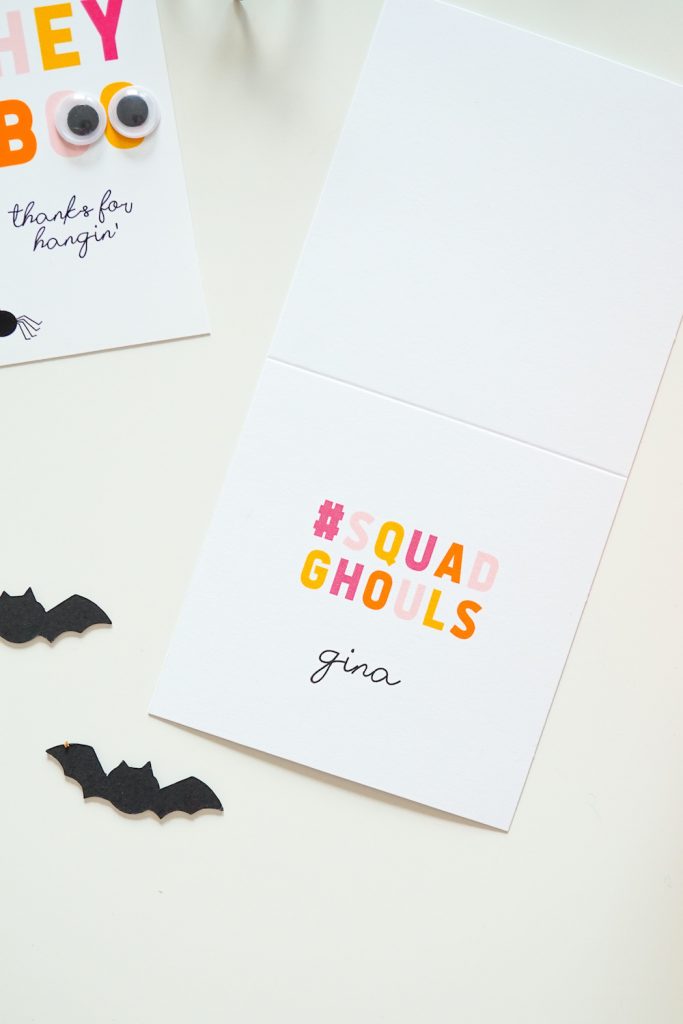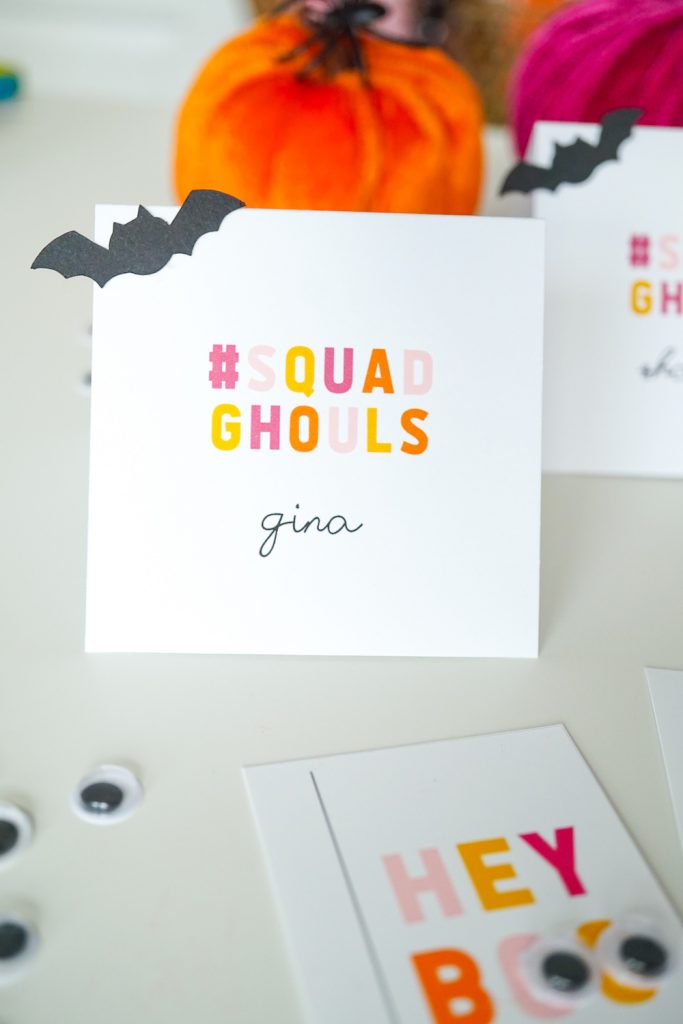 Now that you have all of your DIY Halloween Party Decor, you ready to PARTY?!!??!! I am! Make sure to tag @makeanddostudio on Instagram so I can see all of your projects!