This is a sponsored post. All opinions are my own.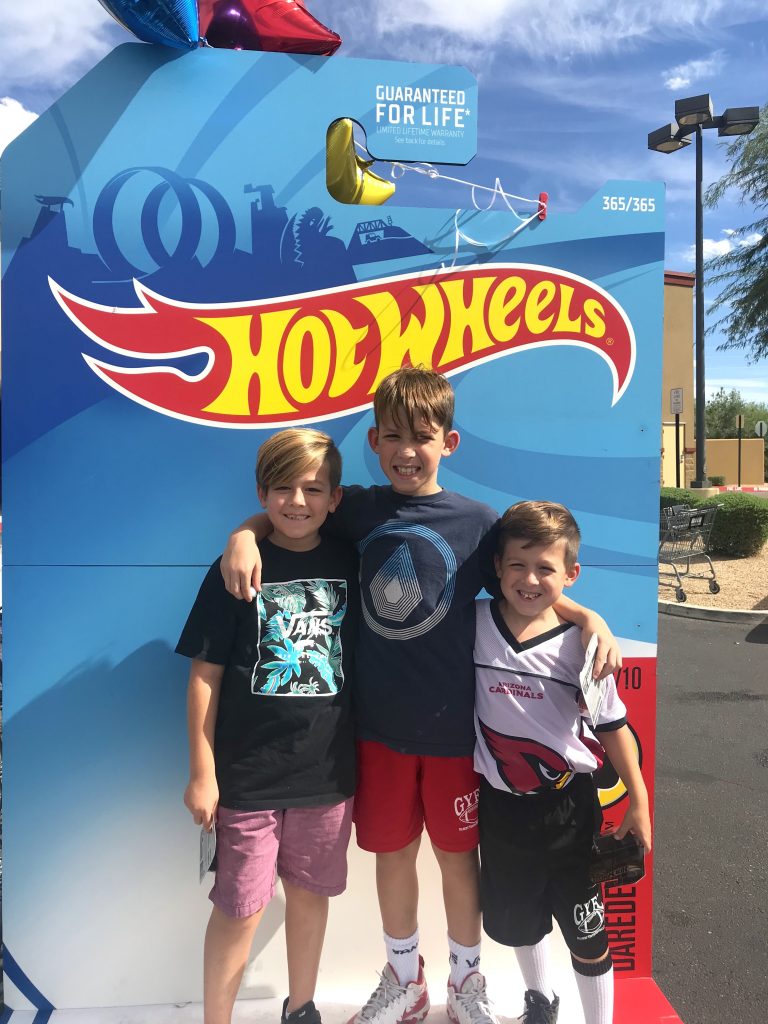 Two weekends ago the boys and I attended an event at our local Fry's Food Store in Gilbert, and it was FUN!!! The event was put on by Fry's & Hot Wheels and as long as I can remember my boys have been Hot Wheels OBSESSED… so naturally they were thrilled to go! This specific Fry's won a contest for their amazing Hot Wheels Display so they threw a party! They had free Hot Wheels cars for the attendees, shaved ice, Hot Wheels racing tracks & raffle prizes…plus real life Hot Rod cars!!!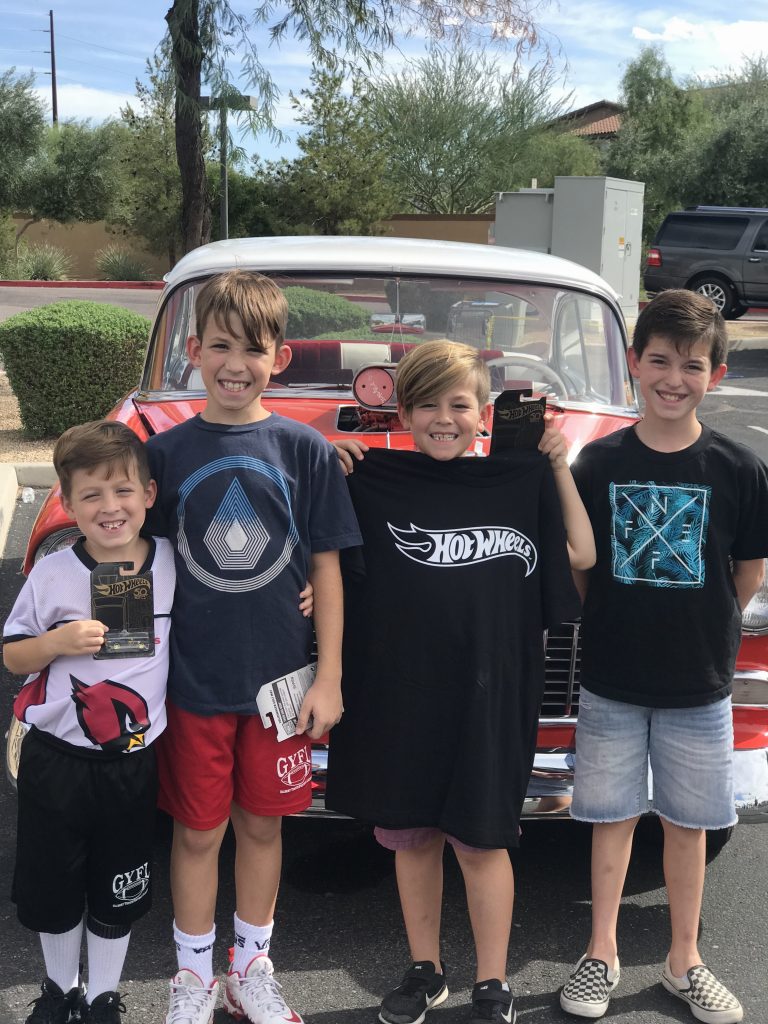 They had so much fun picking out a car to take home!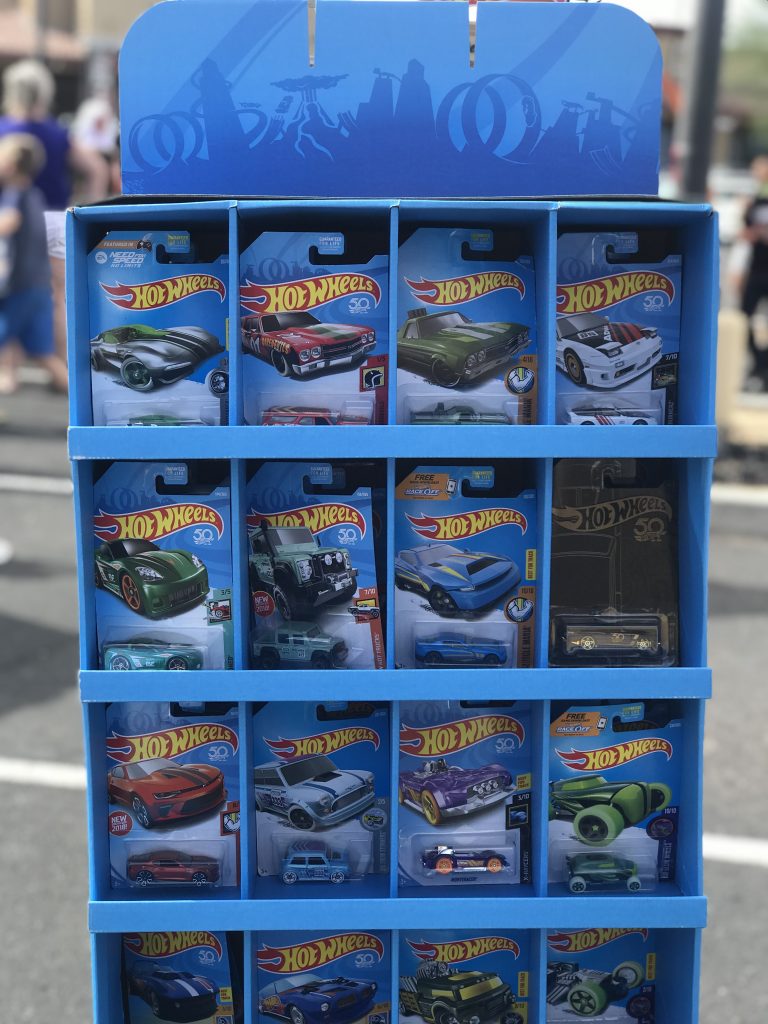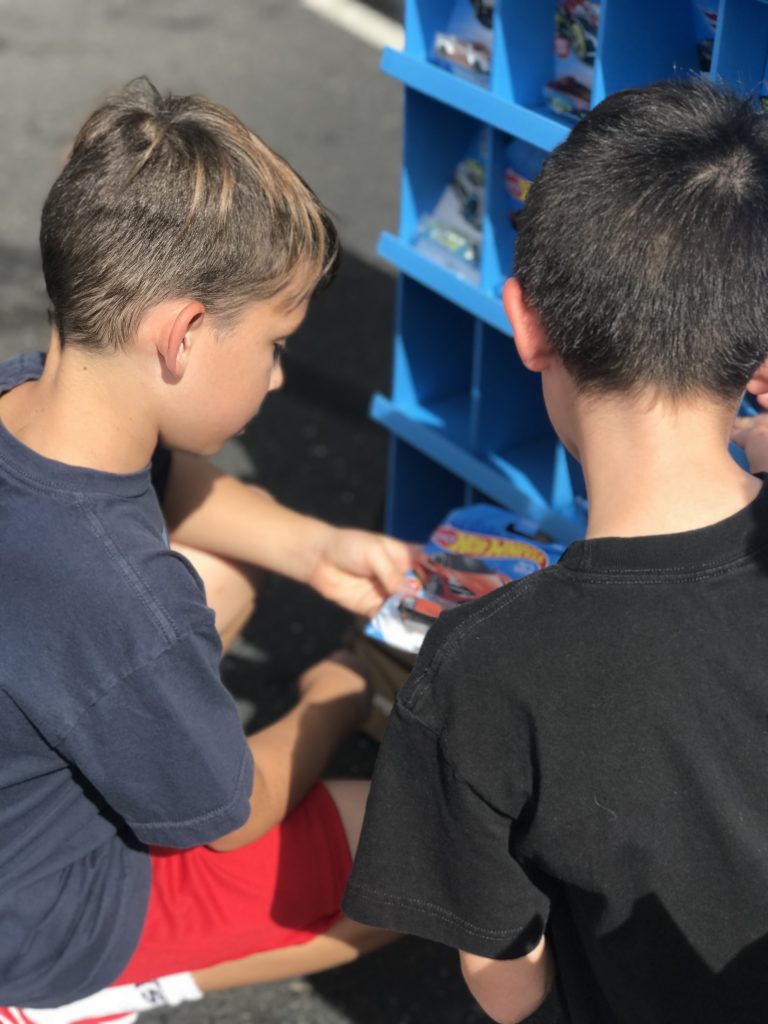 My oldest was sooooo impressed with the cars that they had on display.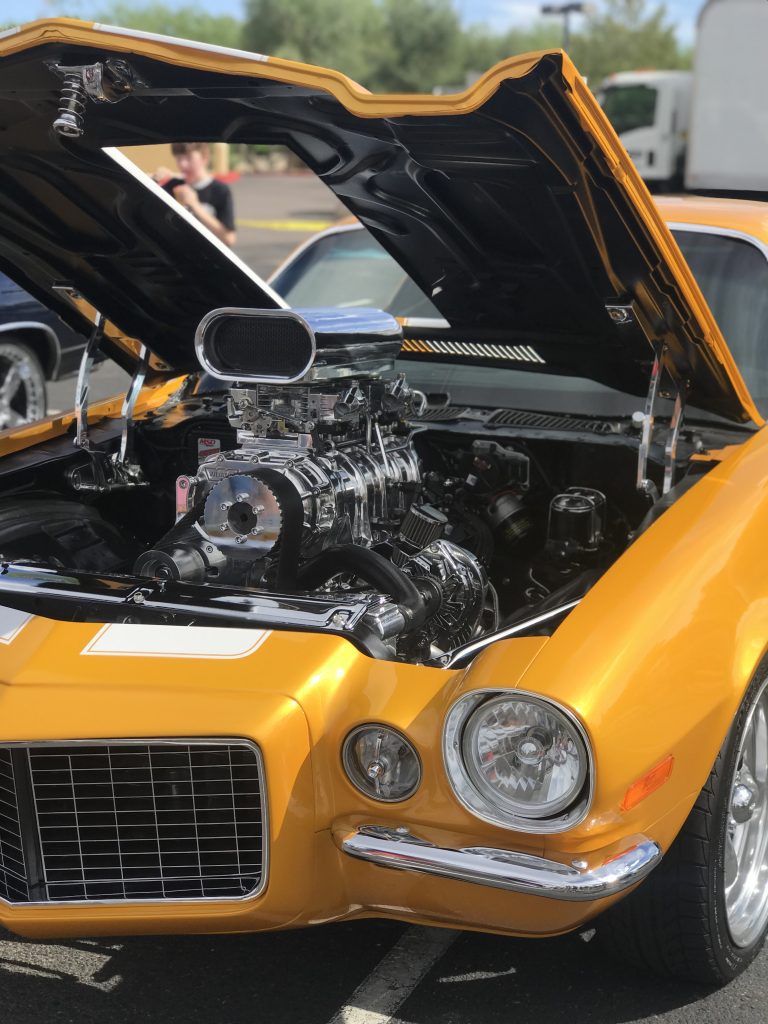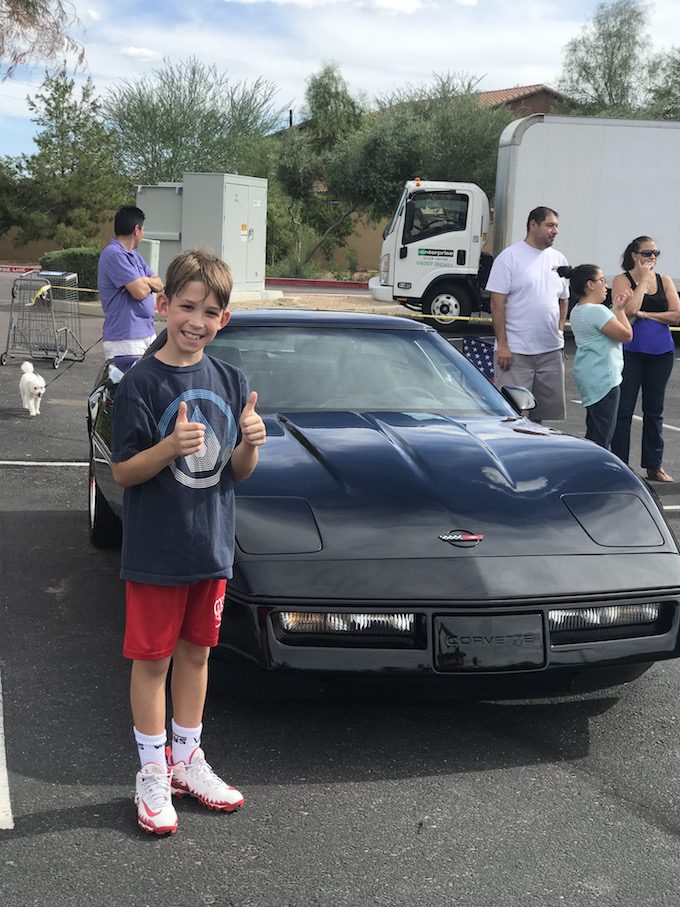 How awesome is it that you can get some grocery shopping done at Fry's AND grab a toy??!!! With 3 boys we are always heading to a birthday party so if I can grab a few Hot Wheels while getting my groceries…I call that winning, LOL!!!! After we partied at the event, went grocery shopping and picked up some birthday gifts, I really wanted to create a fun display for my son's new bedroom. I thought a small shelf would be cute where he could display and rotate his favorite Hot Wheels cars.
Ready to DIY?!
I premade two small shelves from 1″ x 2″ boards and a 6″ hobby board both cut to 11″ in length. I attached the 1″ x 2″ to the hobby board using wood glue and a pin nailer. Once the wood glue dried, I used some painters tape to paint some bold stripes onto the wood.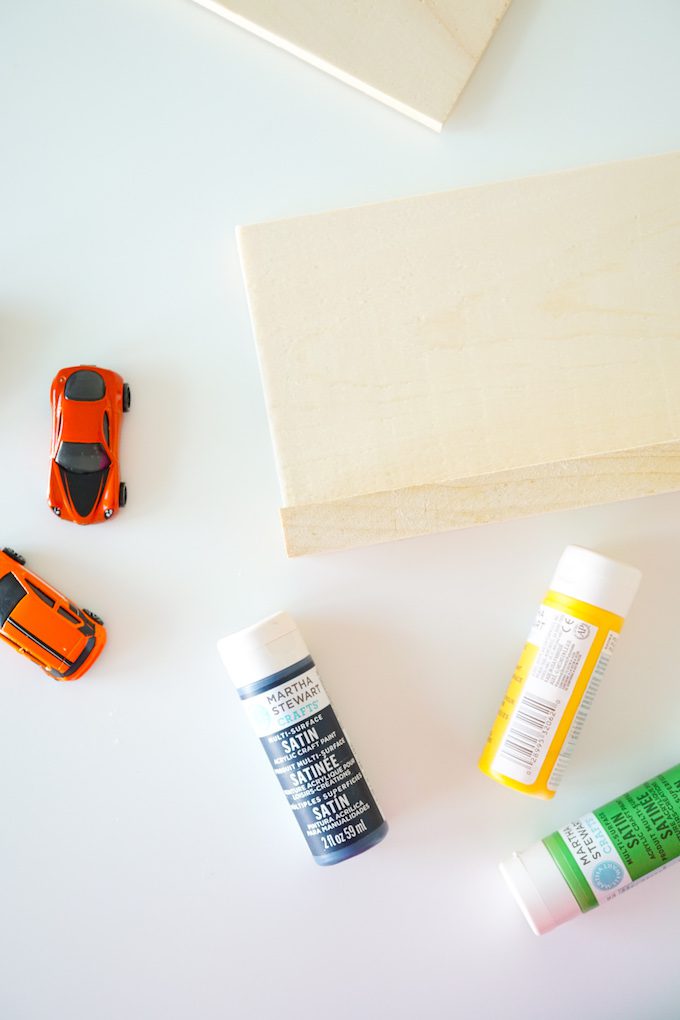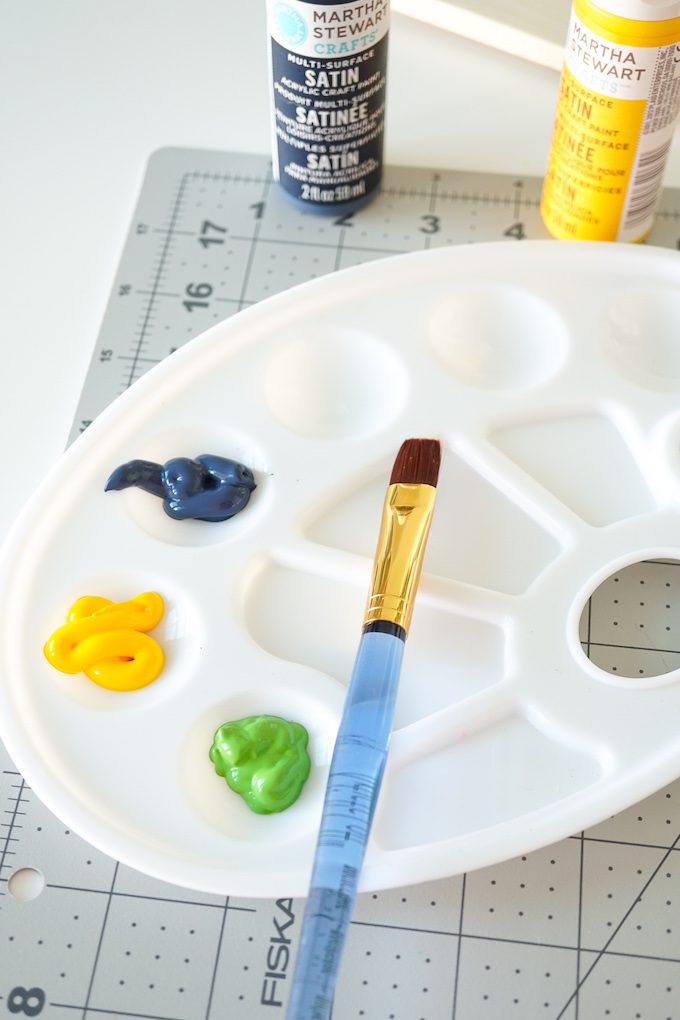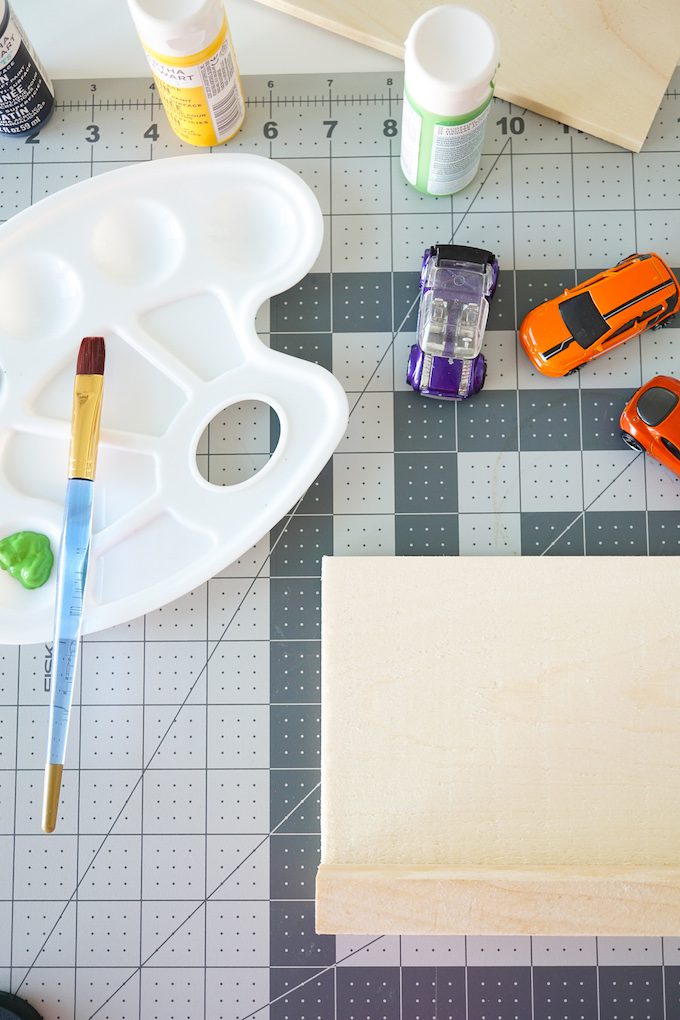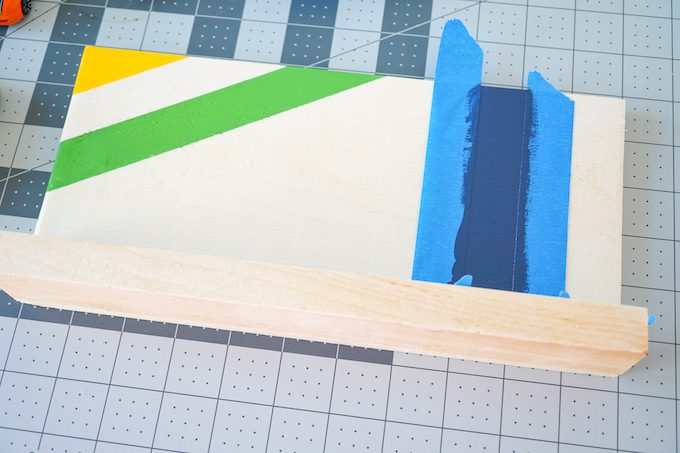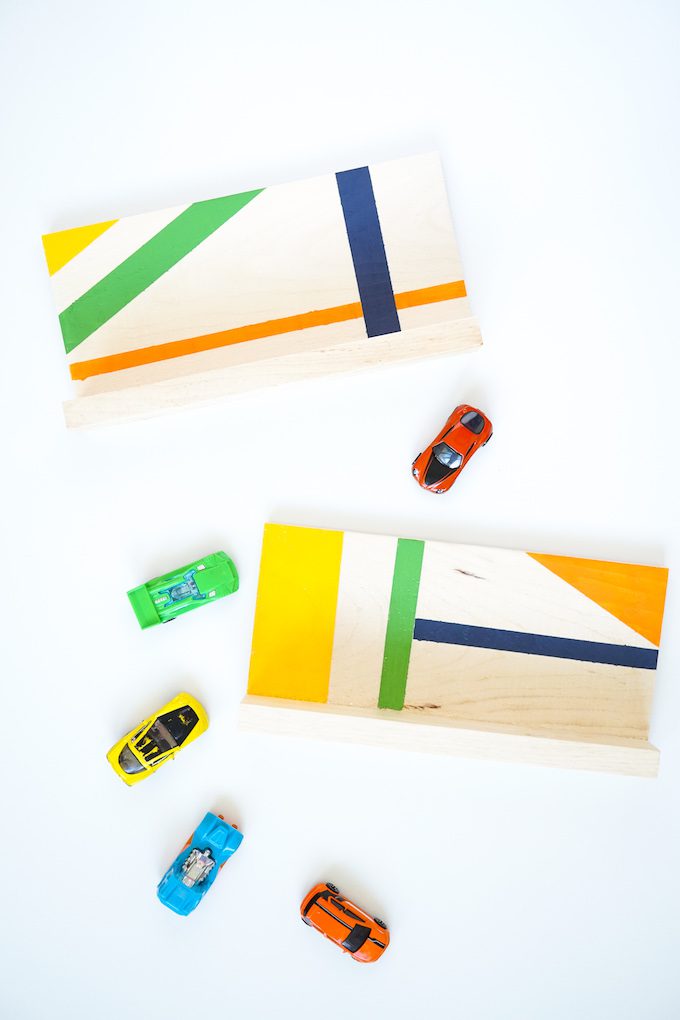 Once the paint was dry, I attached some sawtooth hangers to the back and hung them on the wall…it's that simple!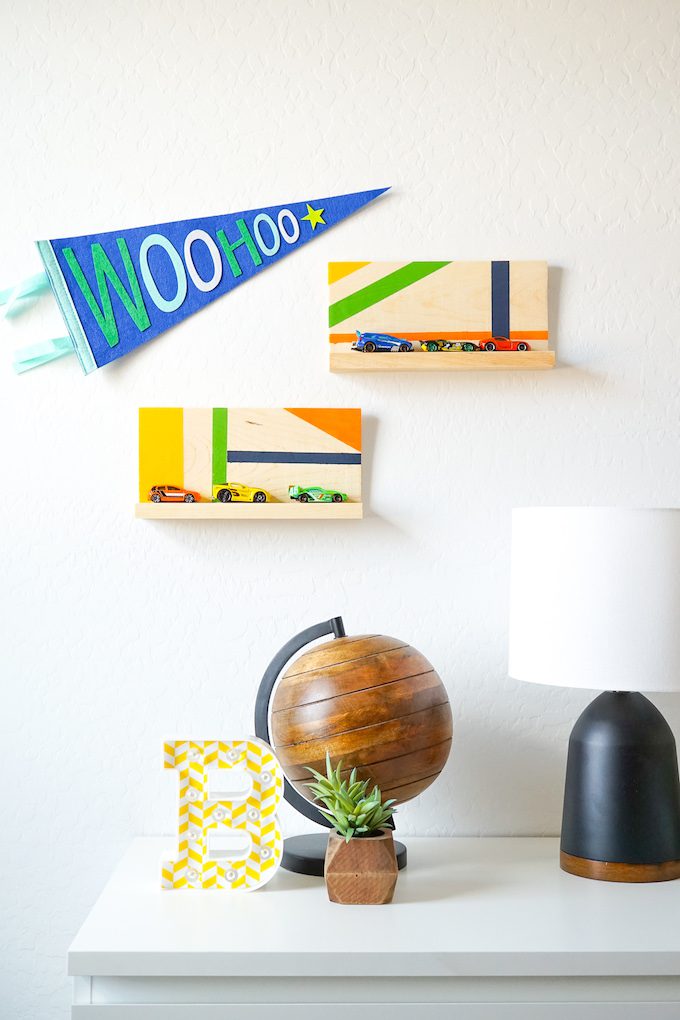 So cute, right?! Make sure if you take a try a this DIY, tag me! Happy Crafting!