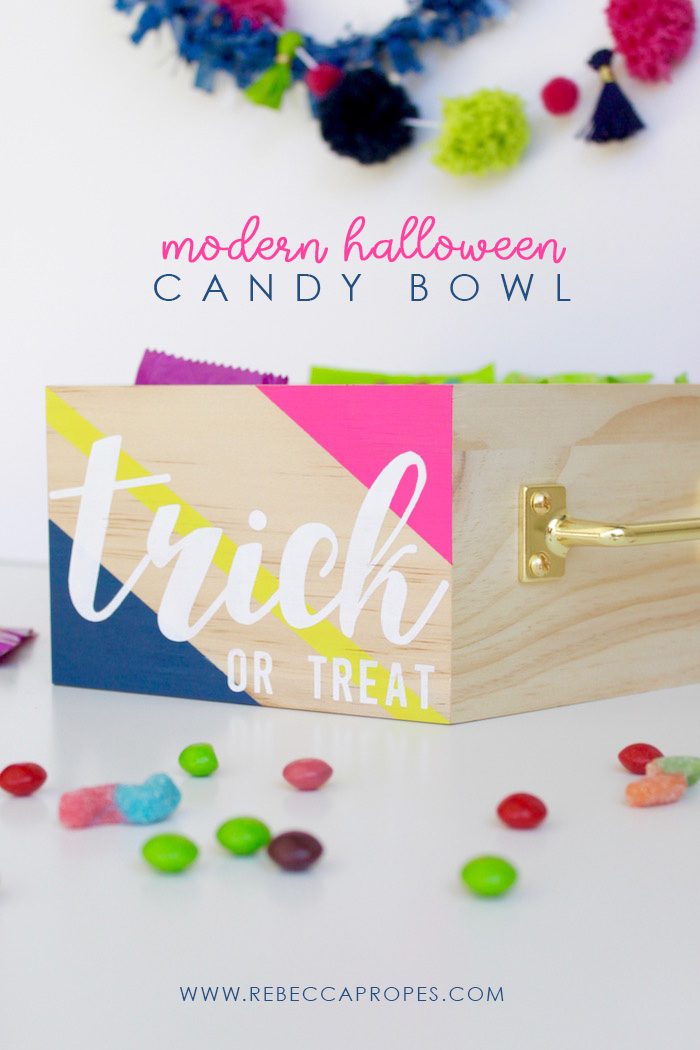 Hi friends!! I almost forgot all about this project I created last year for Eighteen 25 and I am sooo excited to share over HERE!!! You may remember my DIY Mummy Pillow that I created to share on their blog too so make sure to take a peek!! If you know me, I'm sort of like a kid with my LOVE for candy so I thought it'd be fun to make a modern halloween candy bowl for passing out treats to all of the trick-or-treaters! Ready to get started?
You know I love a good DIY…I had this idea in my head and I had planned on building the hex box from scratch but in order to save time and make it more DIY friendly, but…I found this AMAZING hex box already to go at Target. So with some very basic skills, you too can build this. Here is what you'll need:
Unfinished Wood Hex Shadow Box
3/4″ #8 Brass Screws
#8 Hex Nuts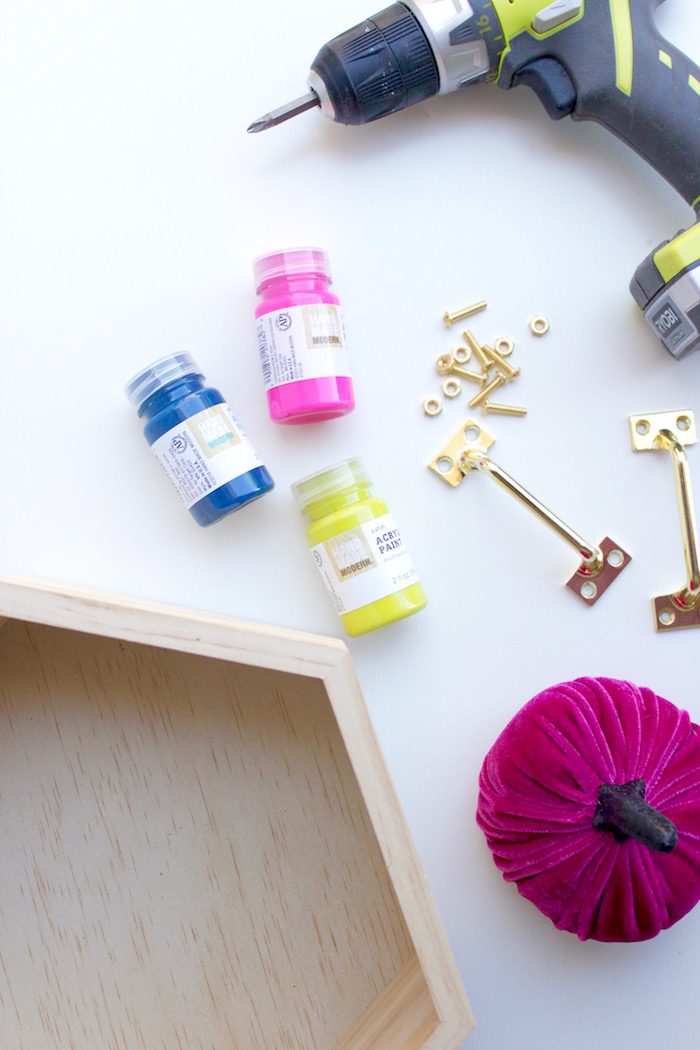 I started off by figuring out the placement of the handles, I placed mine down 1.25″ down from the edge and centered on that section.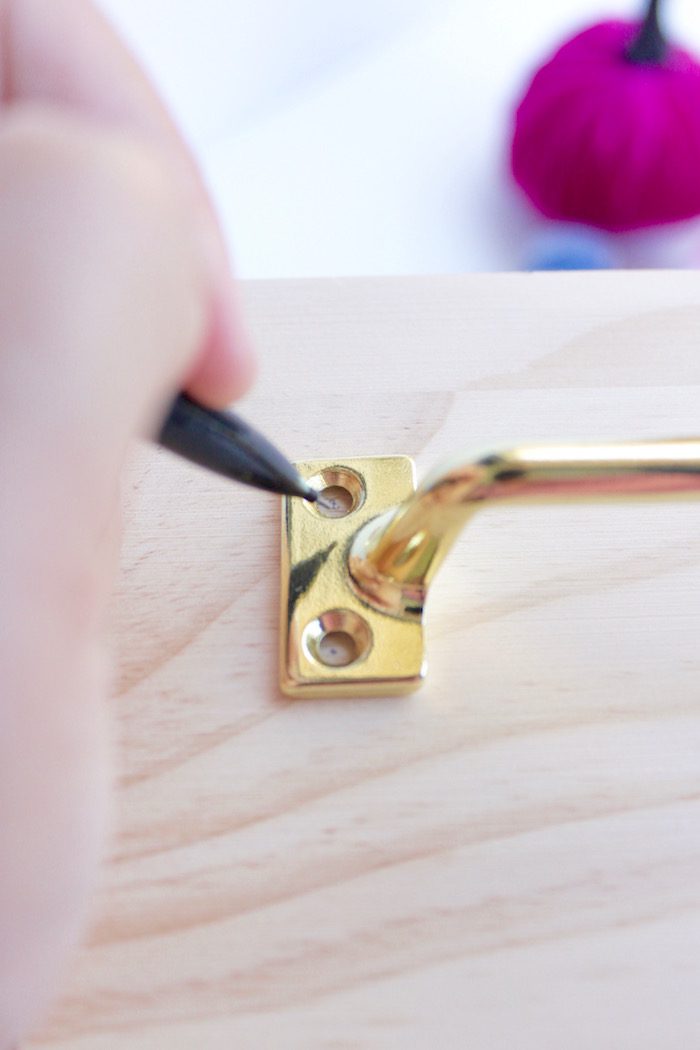 Next, using a drill bit, I drilled holes for the machine screws.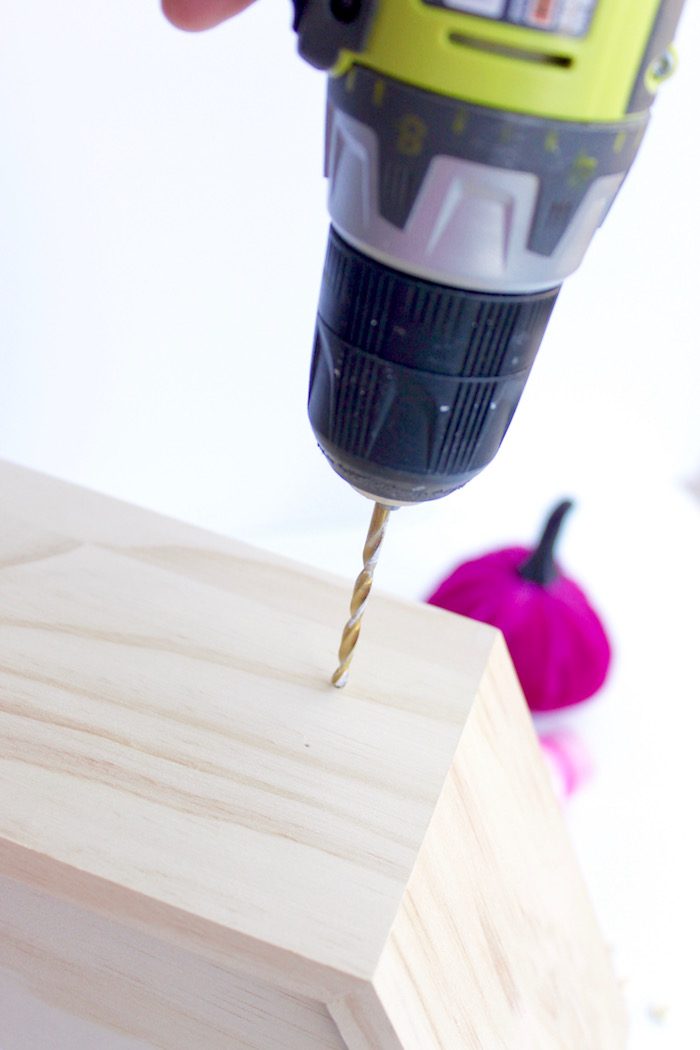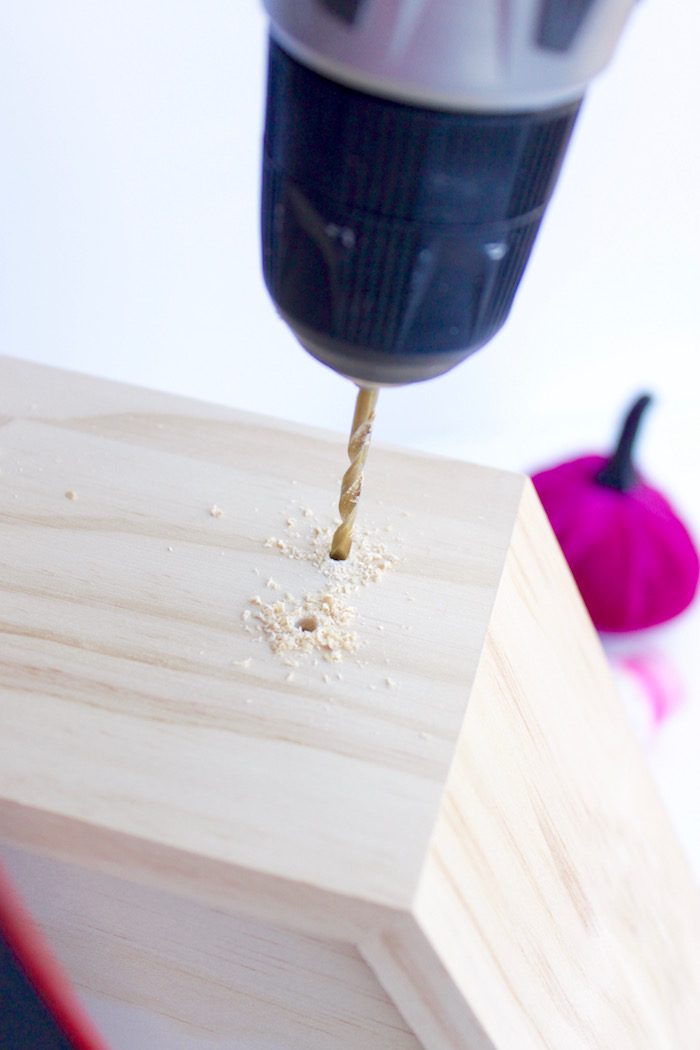 Once all 4 holes were drilled, I attached the handles using the 3/4″ #8 Brass Screws and #8 Hex Nuts to secure the screws on the inside.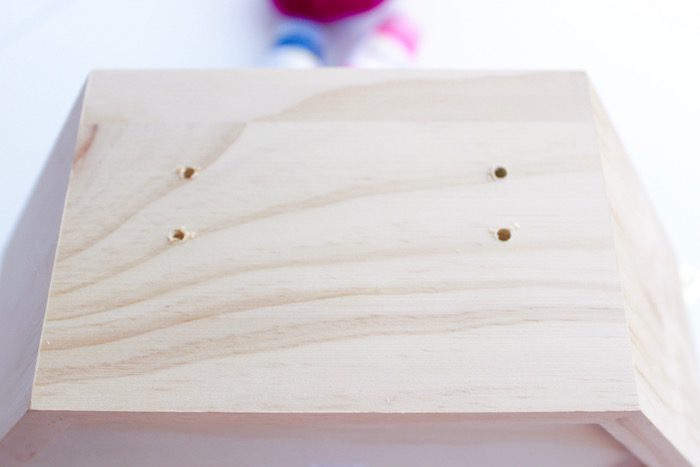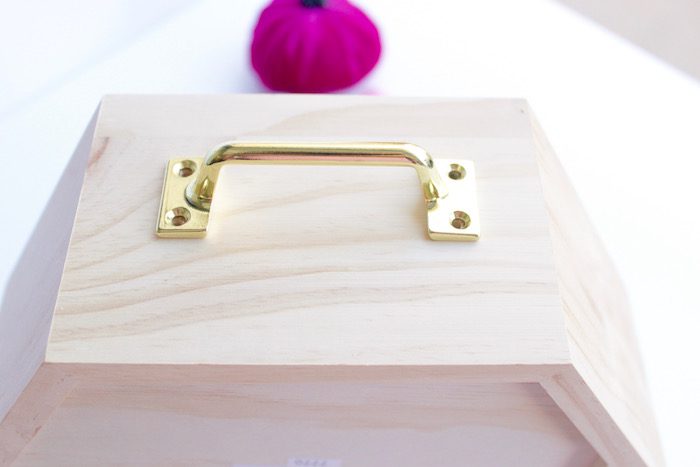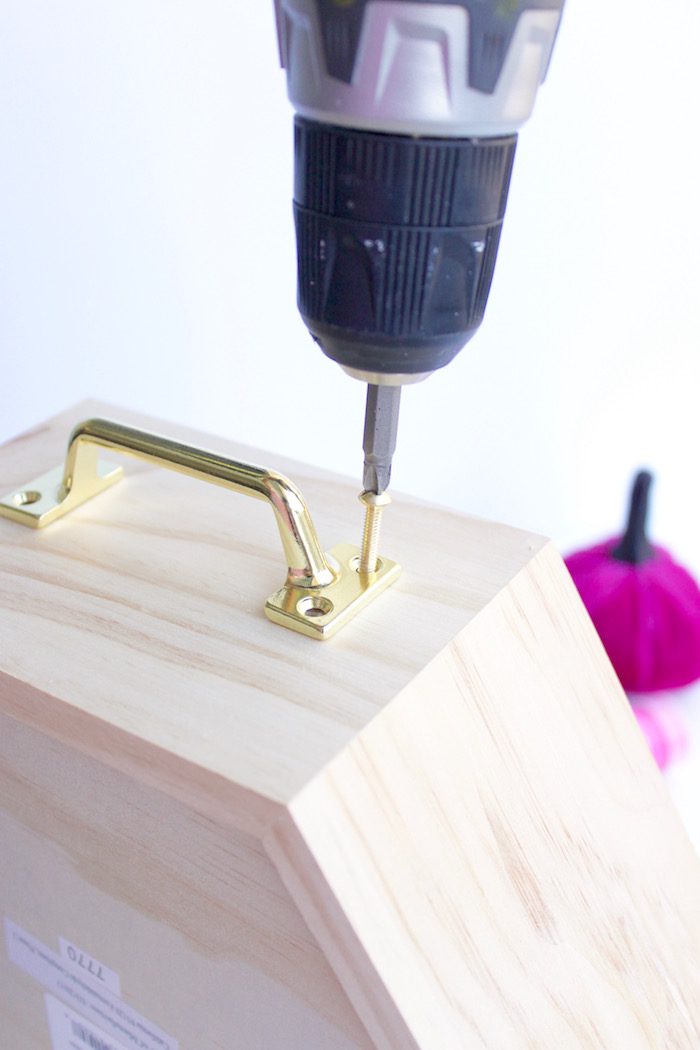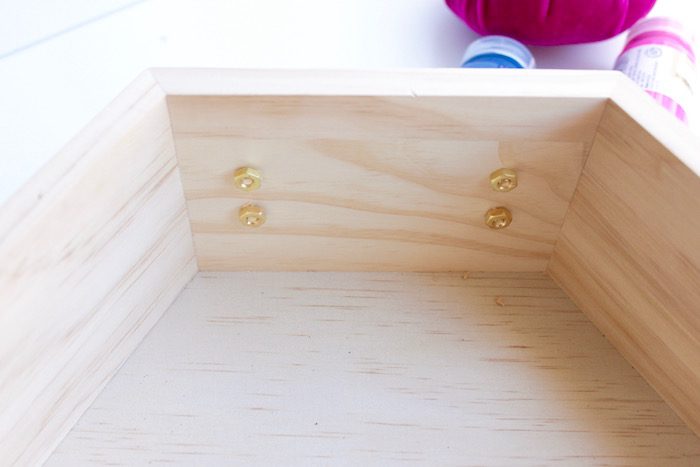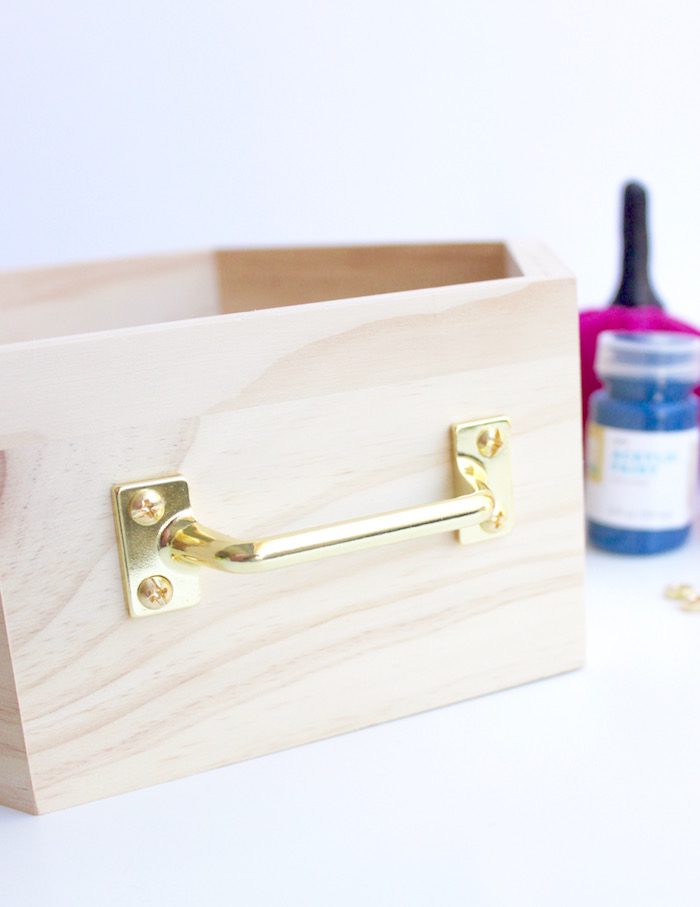 Once the handles were attached, I removed the hanger from the back so the shadow bow will sit flat.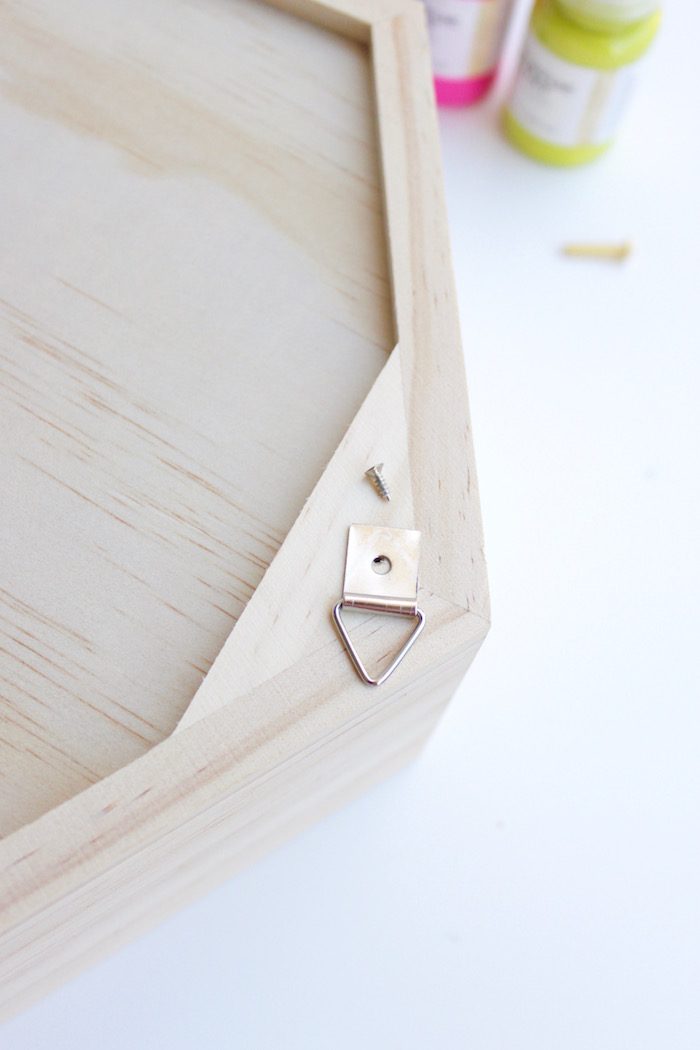 Using painter's tape I created a modern color block design with non-traditional halloween colors hot pink, navy and chartreuse…I still wanted the natural wood to show through.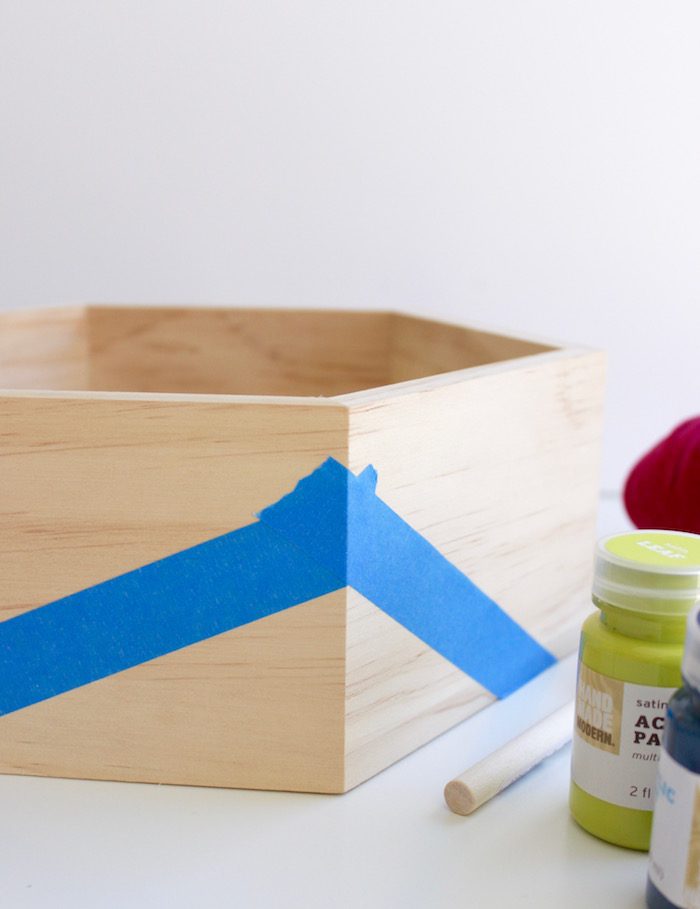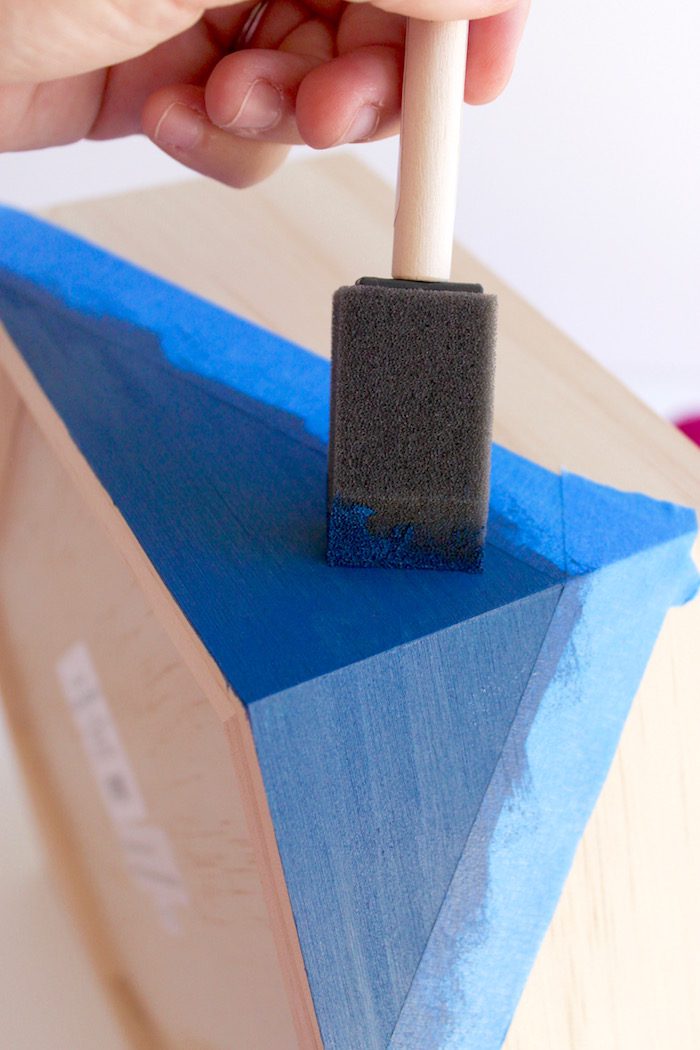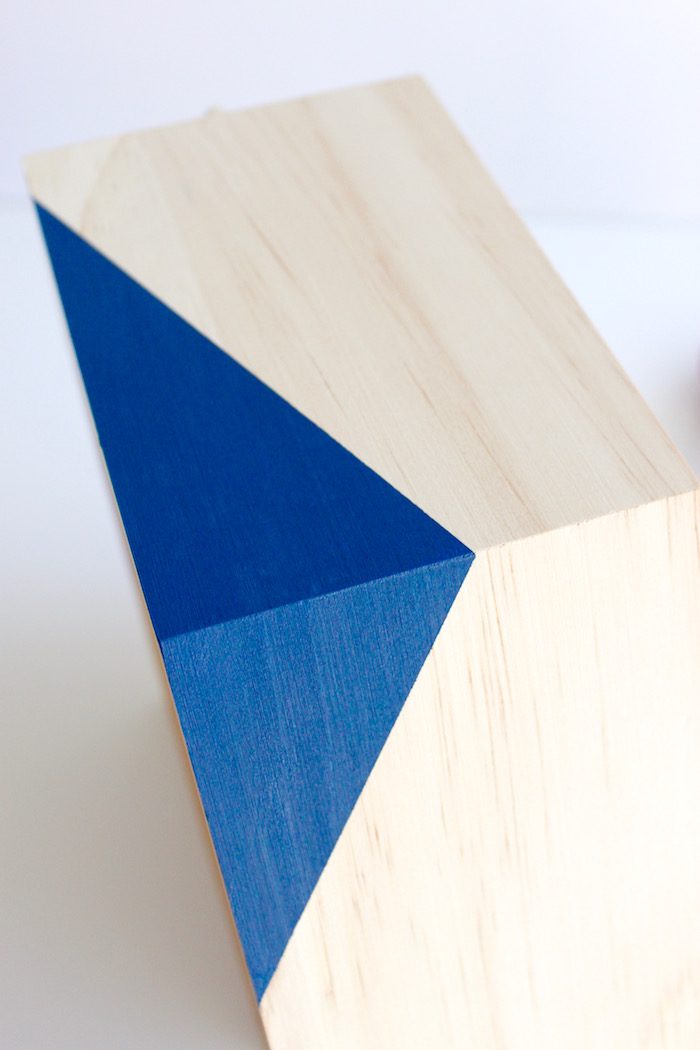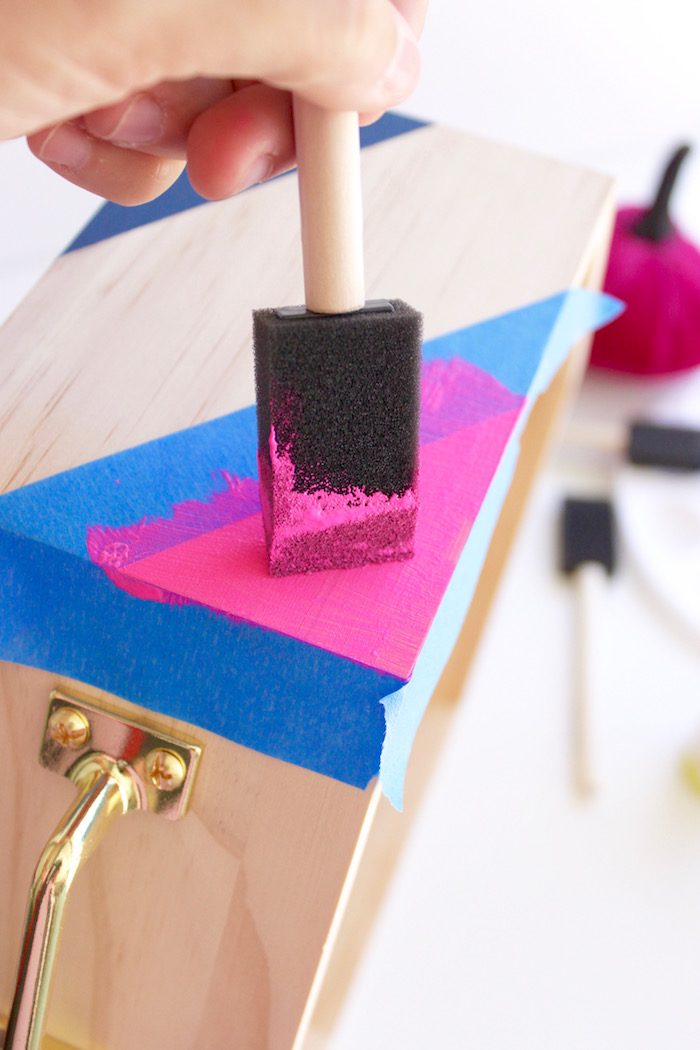 After I finished the color blocking, I used my Cricut to cut a stencil for "TRICK or TREAT" and painted it white.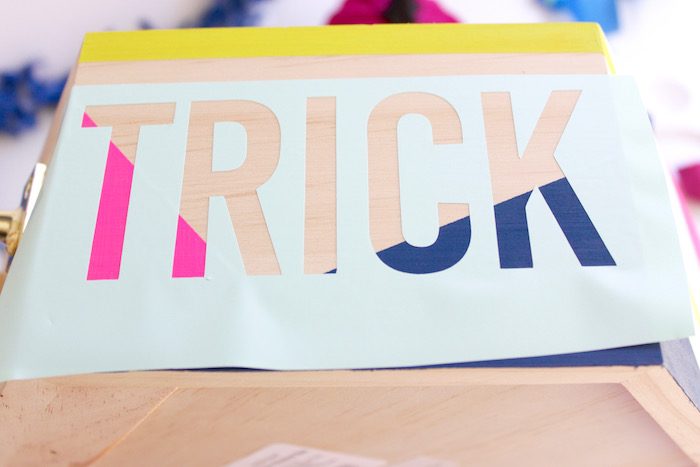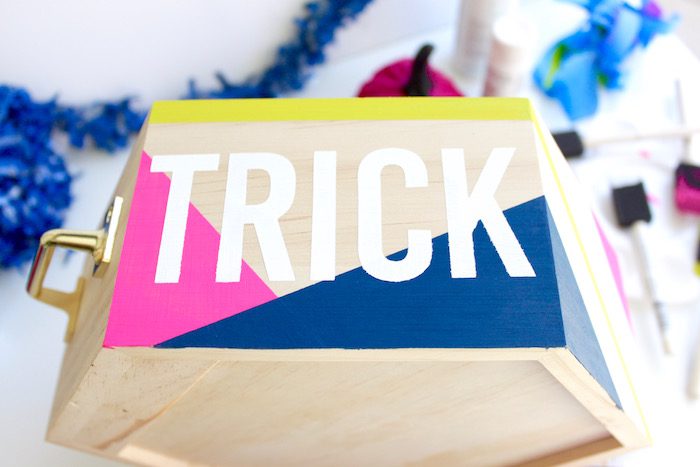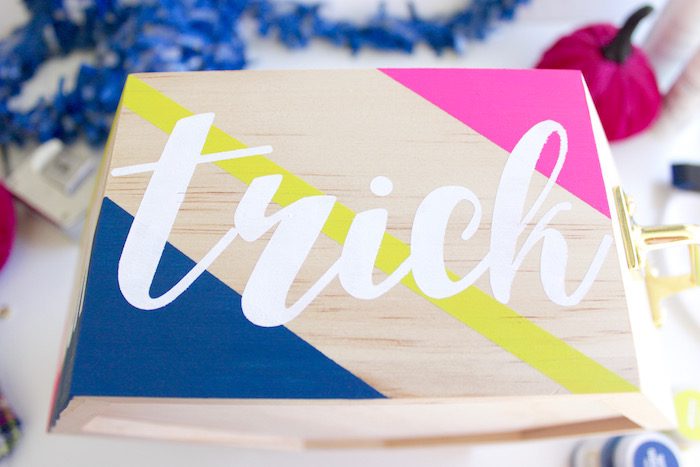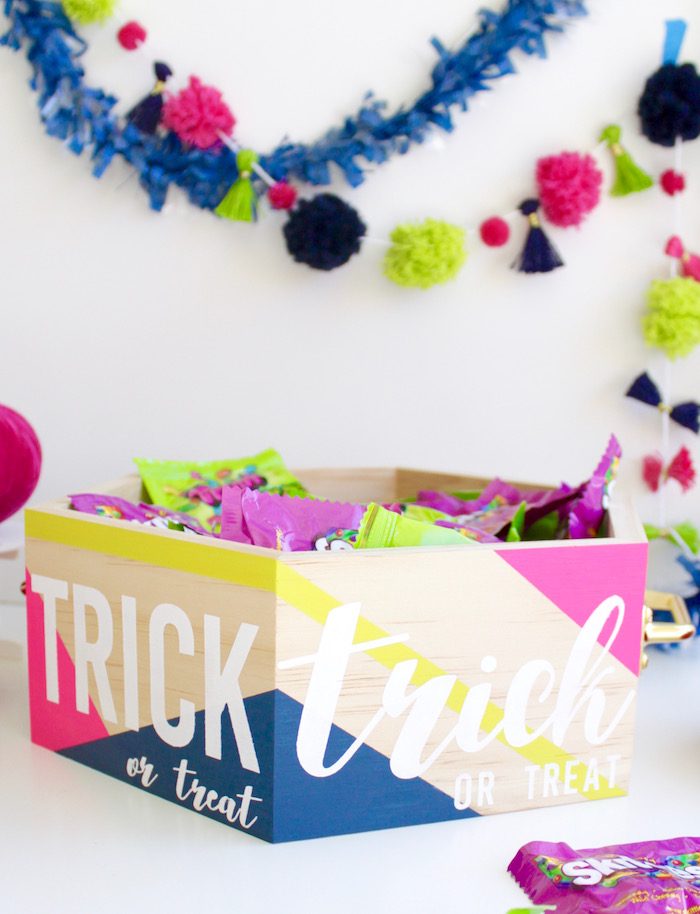 Fill with candy and you are all set for Halloween!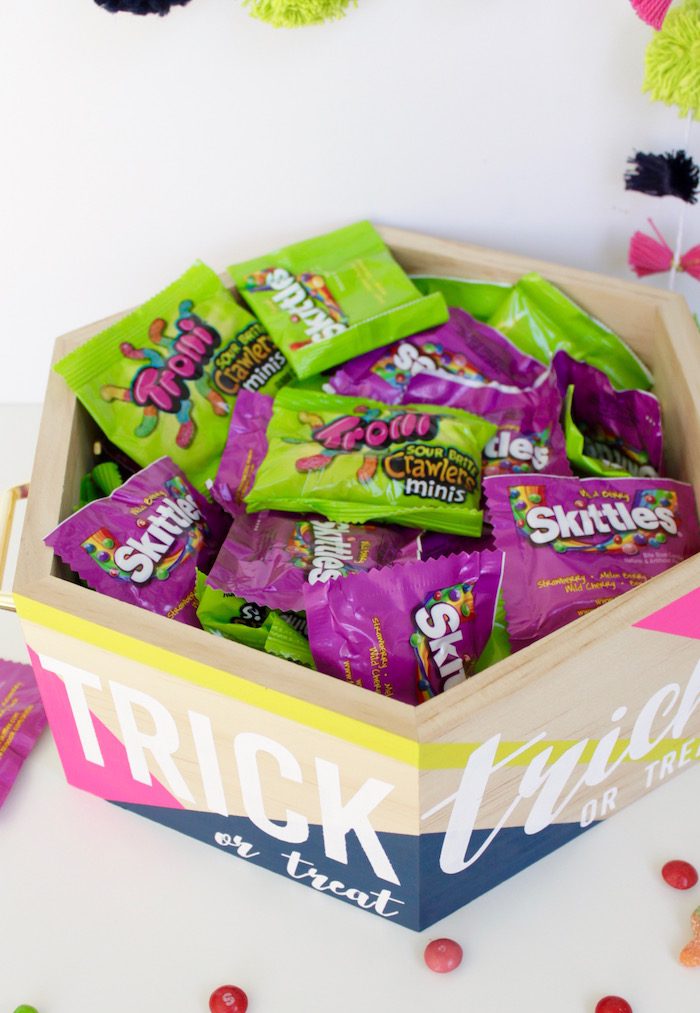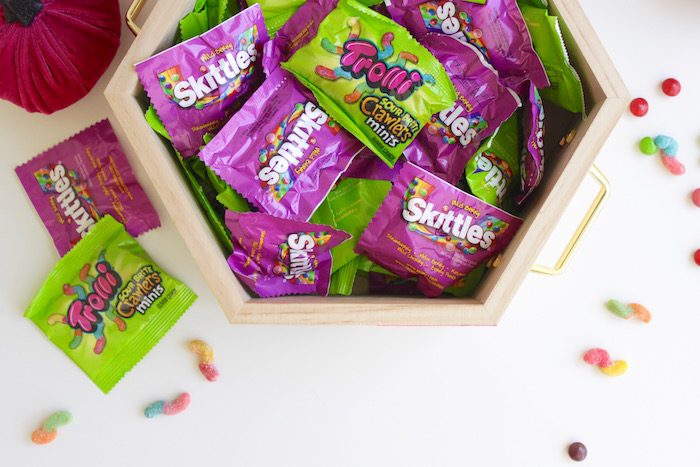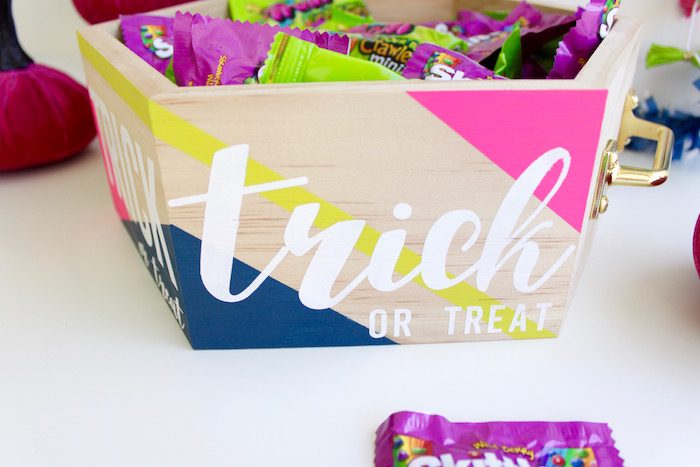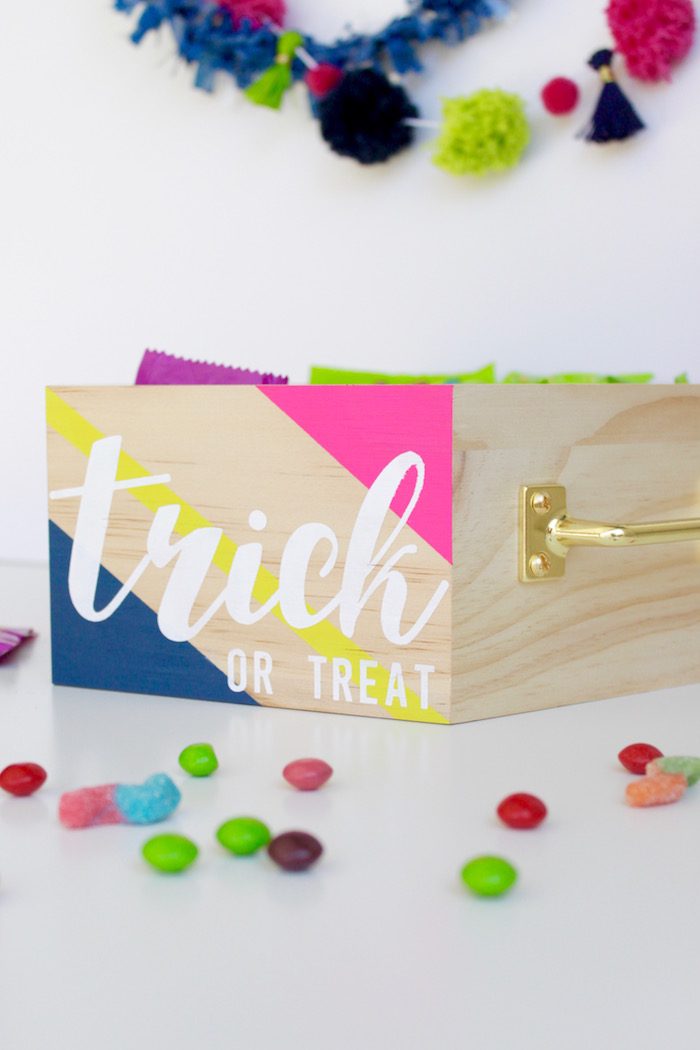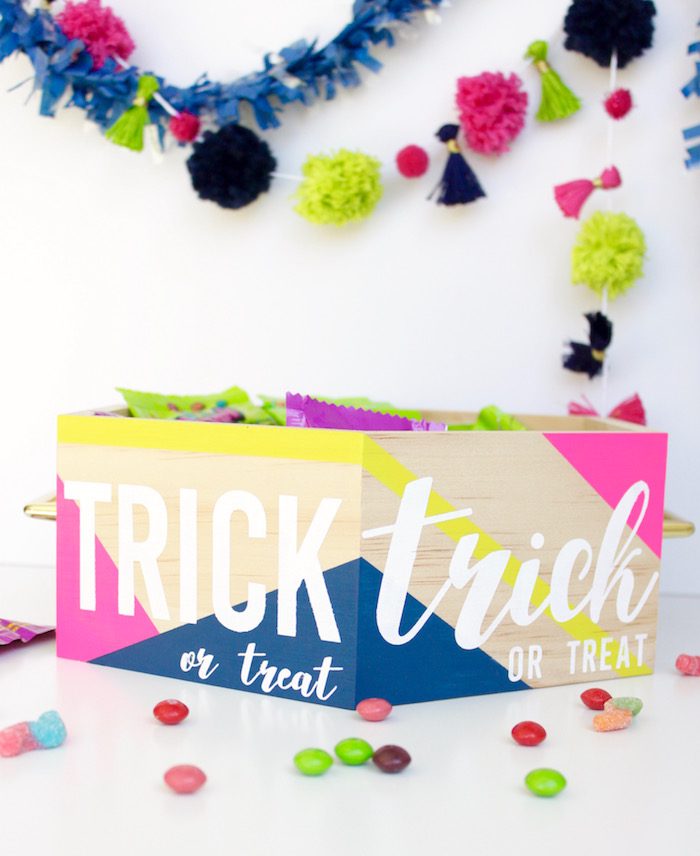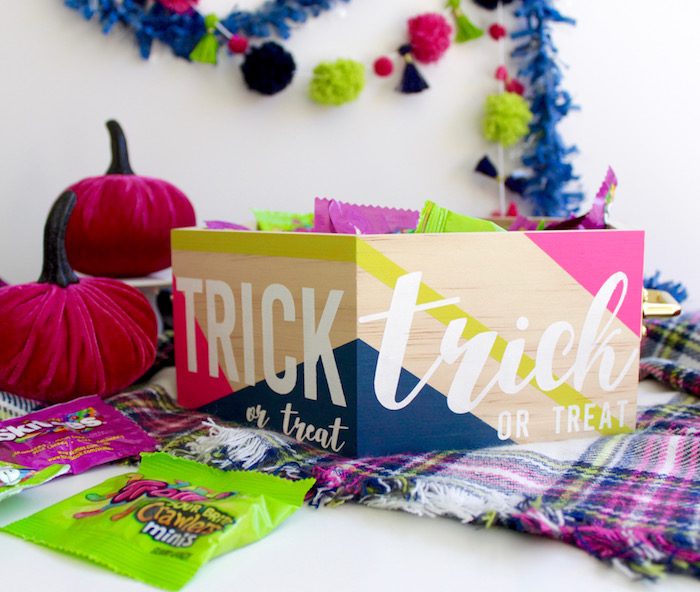 Want to check out more of my DIY projects?