This post was sponsored by Spoonflower. All opinions are my own.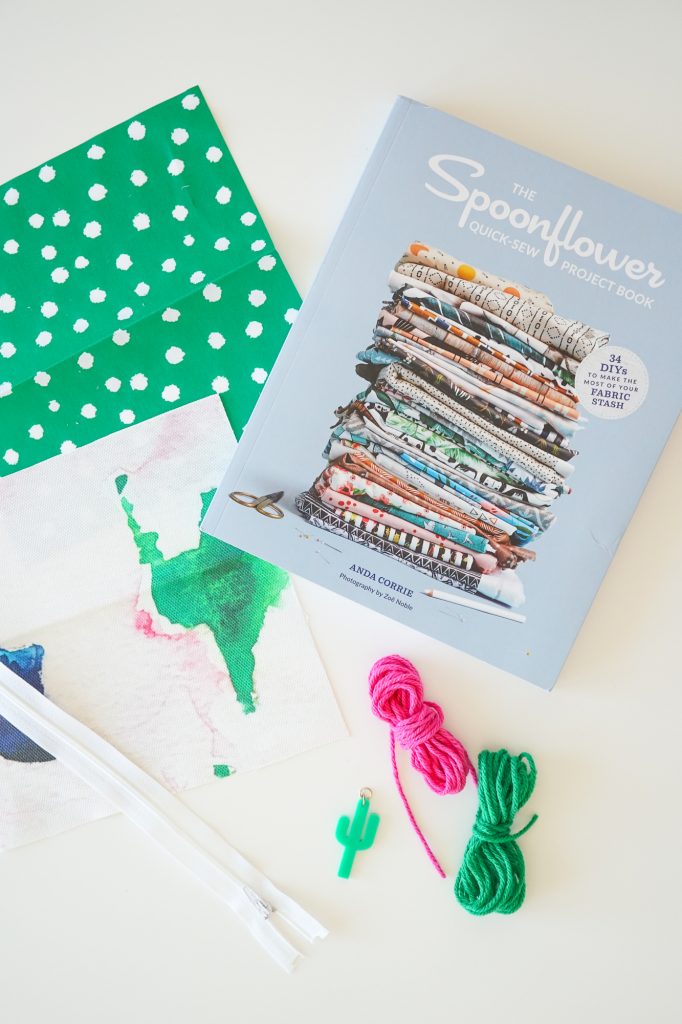 Hi guys! I have been so lucky to team up with Spoonflower on a few projects and when they asked me to take on this new project… I was all in! The have a new book that came out, "The Spoonflower Quick Sew Project Book". If you're new to sewing or want some fun project ideas, grab this book!! I'm so excited to make so many of the projects highlighted in it! Well, if you've followed me for a while then you know I am all about a good "Make & Do Book"!!! My project to make was a DIY Sunglass Case. This project was so fun & simple to complete and it only required (2) 8″ squares of fabric! You can see the whole tutorial over on the Spoonflower Blog, but I am going to show you how I added a little fun to my project!
Once I completed the sewing part of my DIY Sunglasses Case, it was timed to add some detail. I decided to dress it up with a key ring pull, a cactus charm and a yarn pom pom.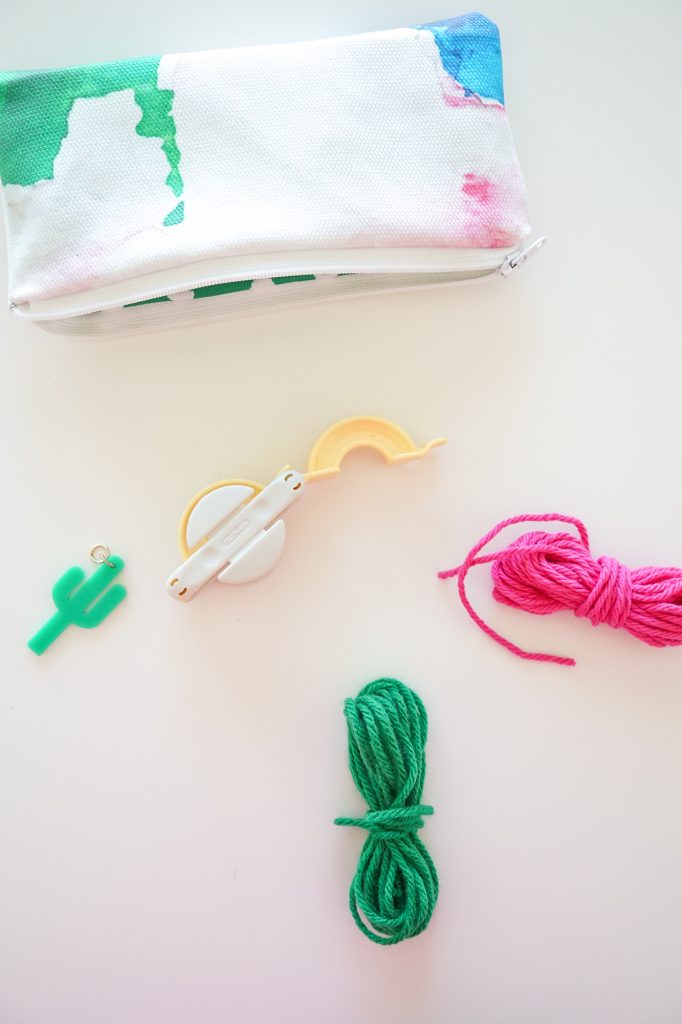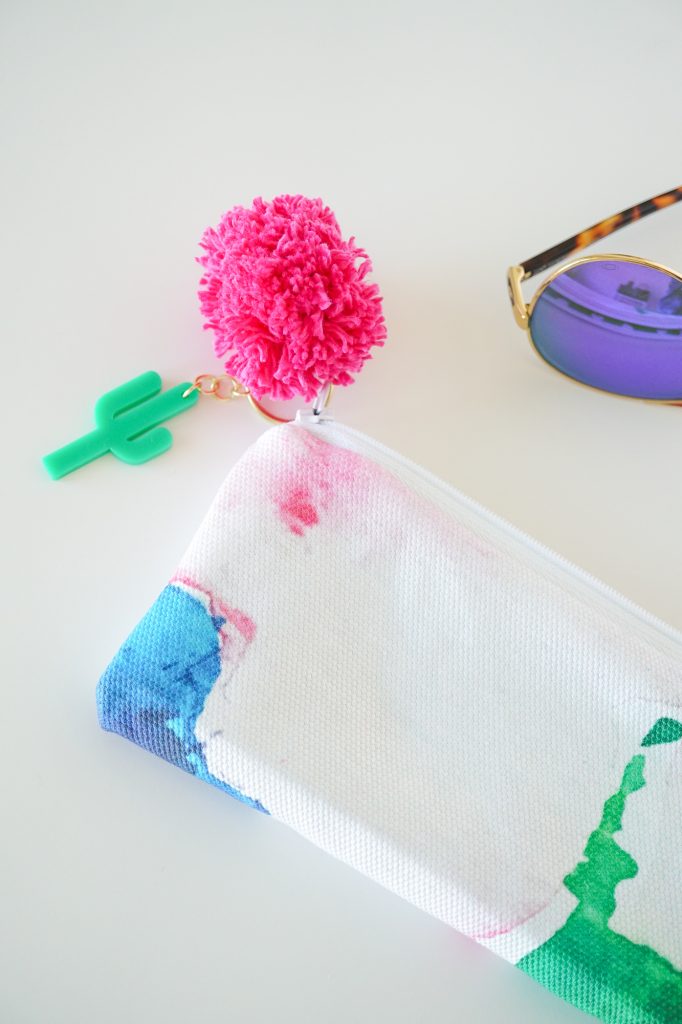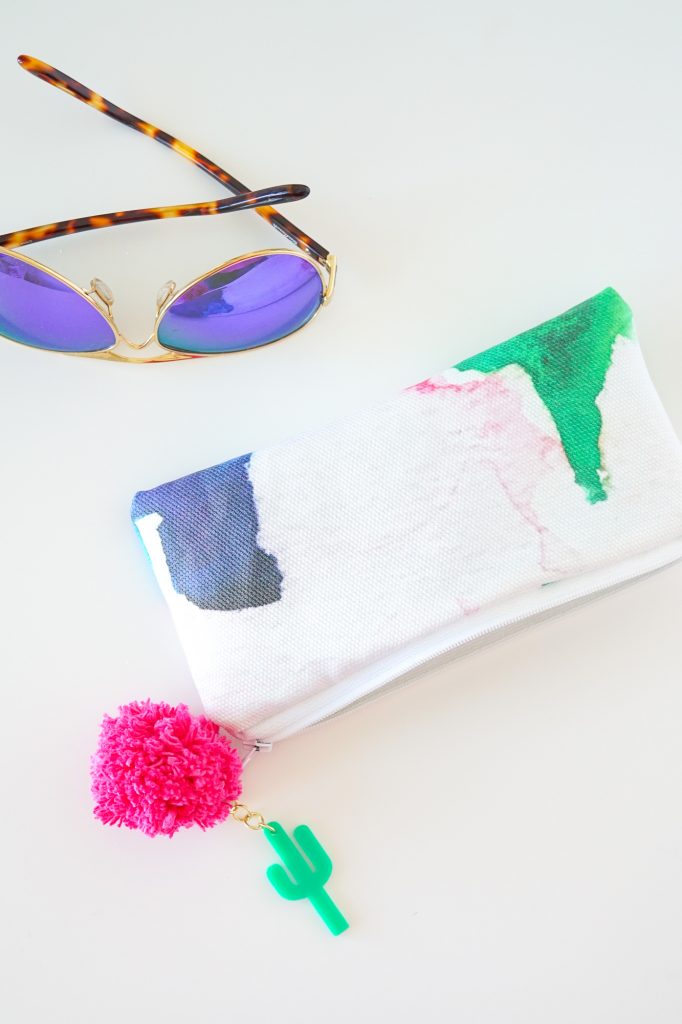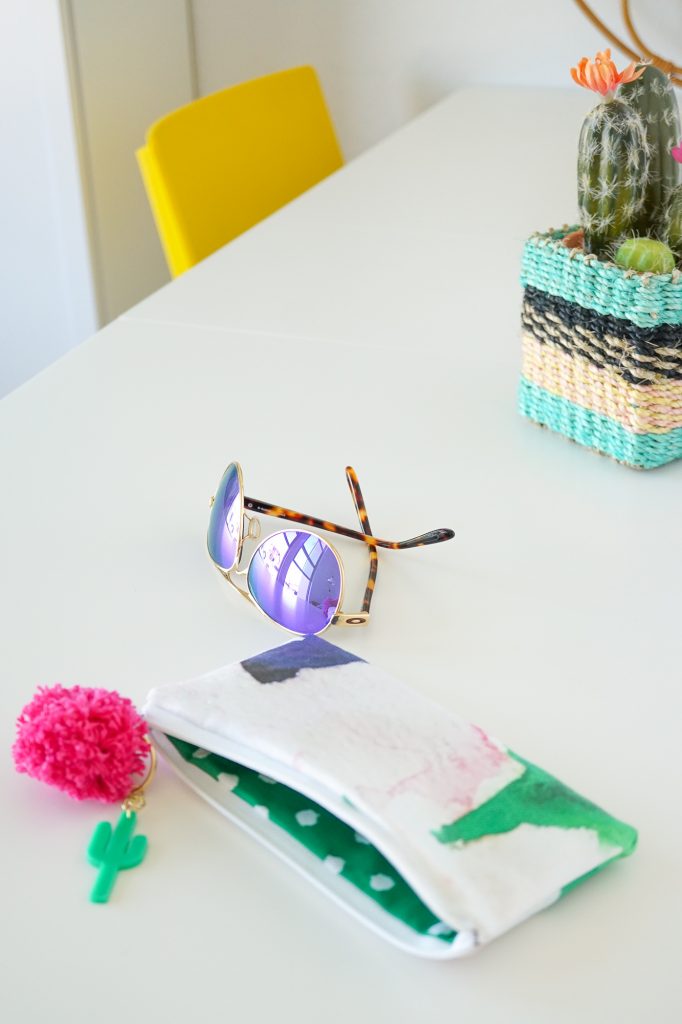 I love the way these little embellishments dressed up my case. What would you add to your to personalize it? Check out all of the project on the Spoonflower Blog HERE!!!