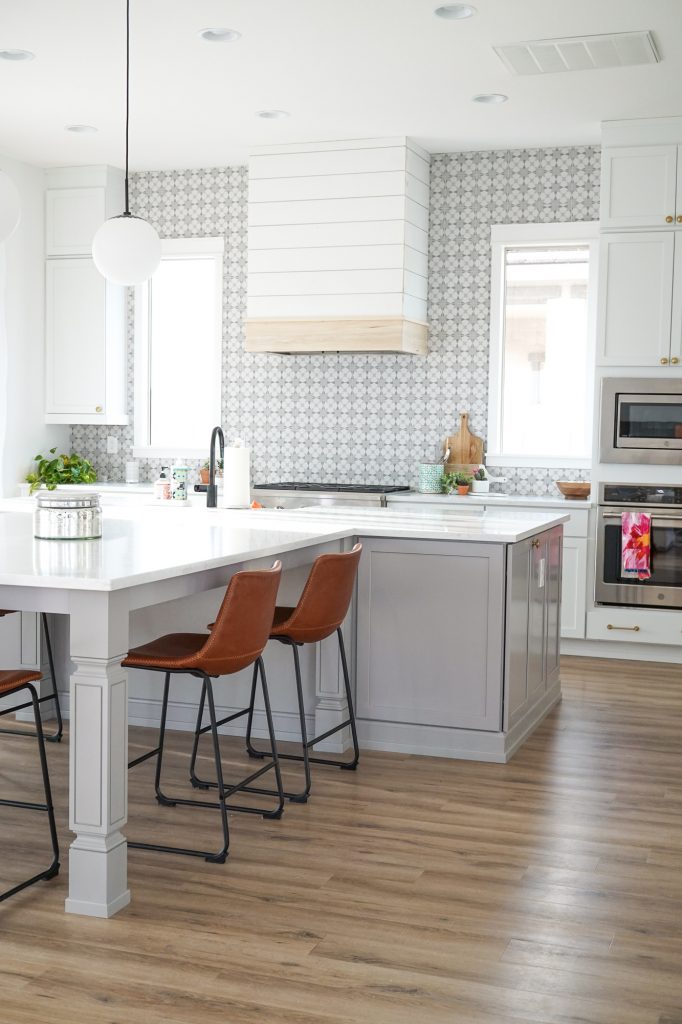 Are you ready???!! Here is my Kitchen Design Reveal…Modern Boho Farmhouse with Mitzi Lighting. I am so excited to finally share it with you! We moved into our NEW home the last weekend of October and there were just a few items that I had on our "to-do" list after we closed. When we went through the design process with our builder…there were some options that I chose to not upgrade. The builder had some gorgeous choices but I had some ideas in mind that I wanted to develop once we moved in. I alway recommend upgrading the things that would be too hard to change later. We chose upgraded, stacked cabinets with a full overlay door, a white apron sink, matte black plumbing fixtures and GE Cafe appliances. We did not pick cabinet hardware, lighting or backsplash options for the kitchen as these were items I really wanted a plan for.
I knew having a matte black faucet, I wanted to tie in the black so I found these simple, stylish pendant lights from Mitzi Lighting. Meet Paige…she is simple, stylish, frosty, a little mid-century with some feminine boho detailing on the canopy.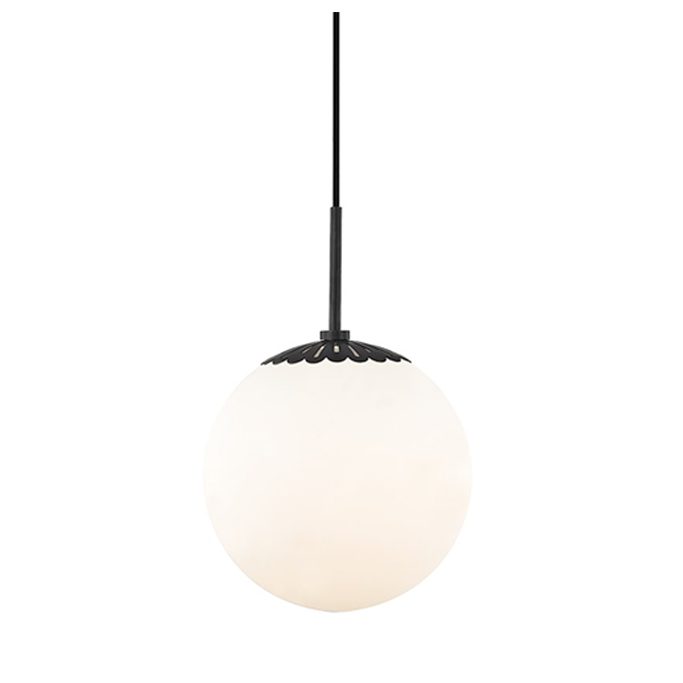 I immediately fell in LOVE with these pendants!!! I really wanted a frosted style globe light but finding one that was the right scale was difficult. Most of the ones that I had come across were too small but when I found these they were just the right size! I have a huge kitchen island table and I did not want them to be too busy visually and distract from the overall design. I wanted something that fit in seamlessly and these were PERFECT!!! EEEEKKKKKK!!! Aren't they perfect??!!! It's the exact look I wanted and now that the backsplash tile is up the whole room feels complete!! Well, I have a few more details to add but you get the idea!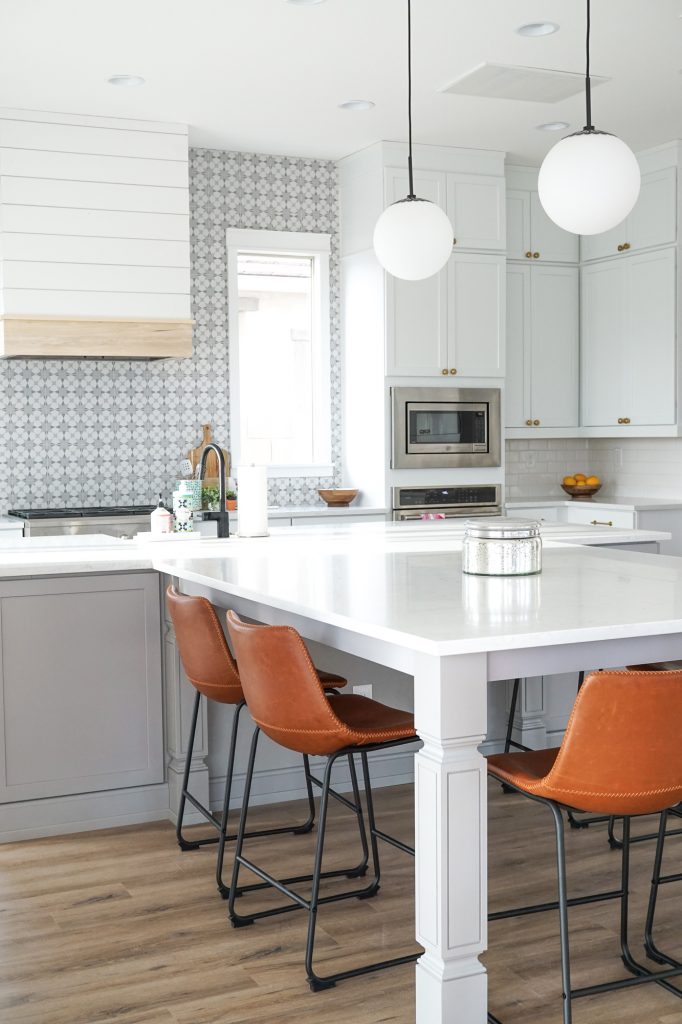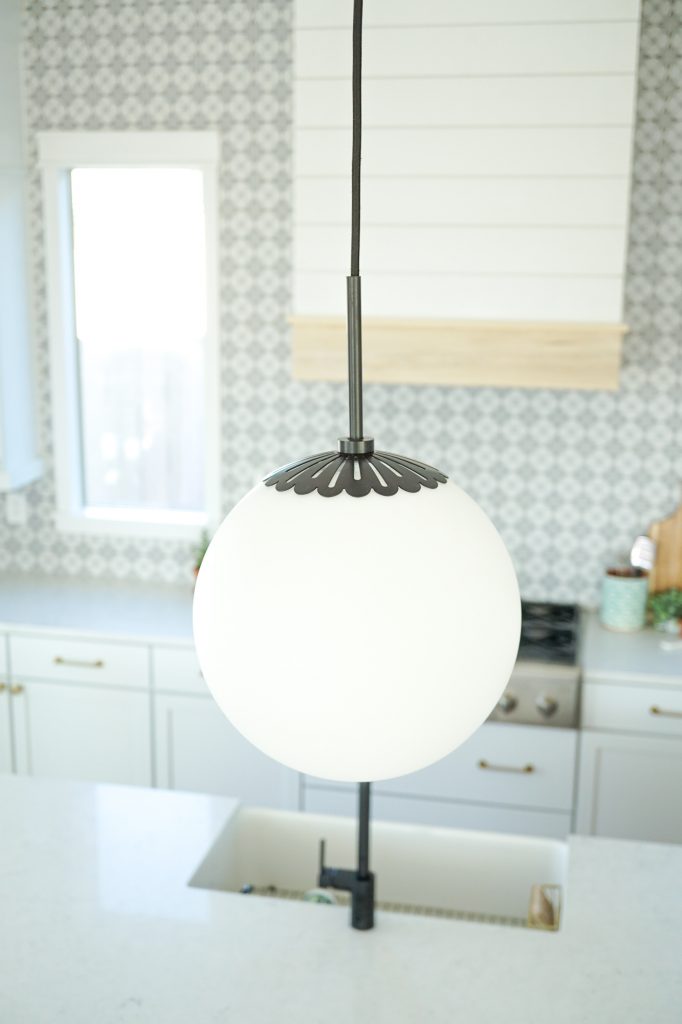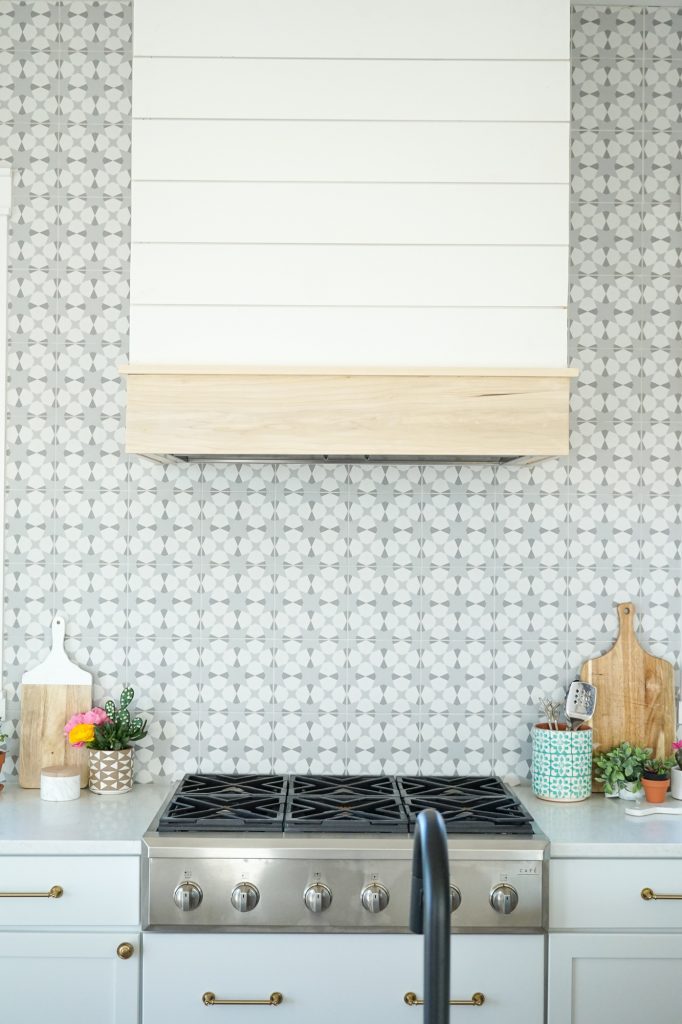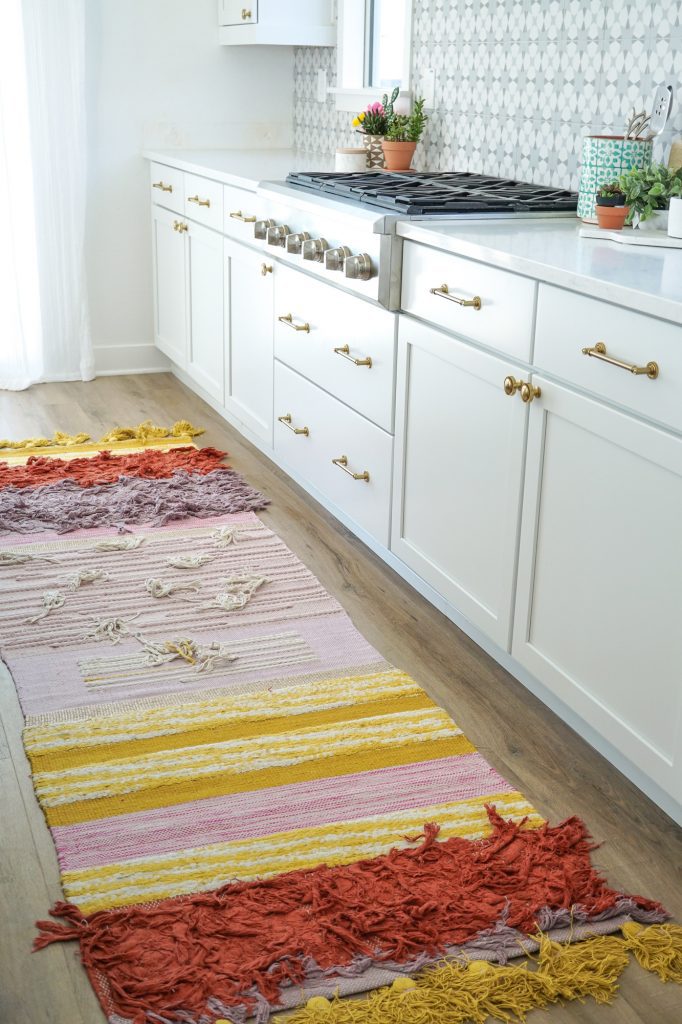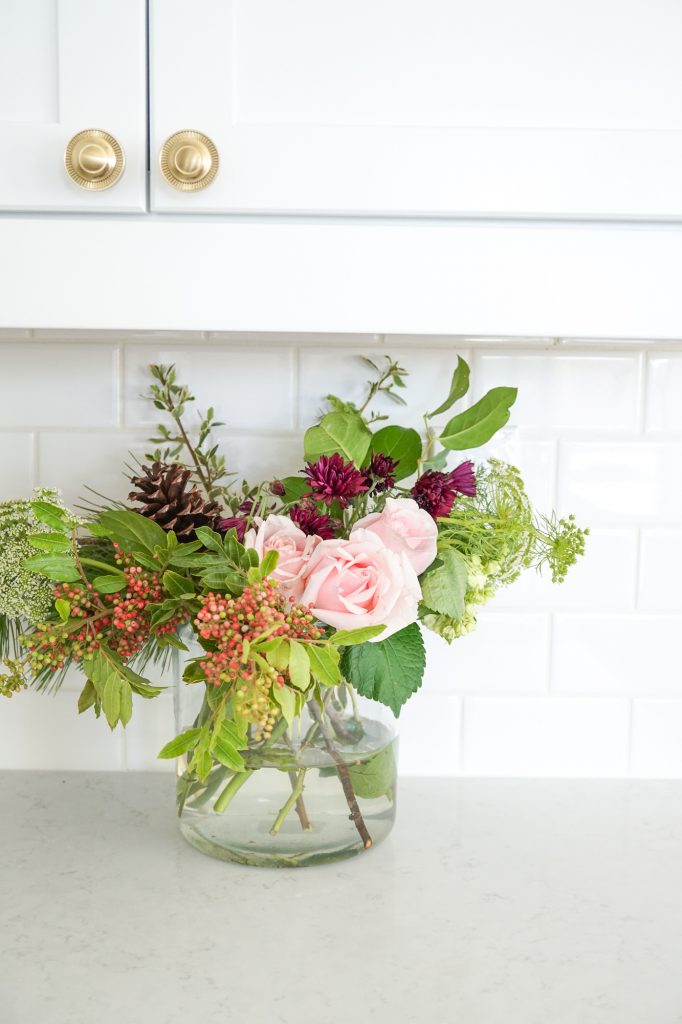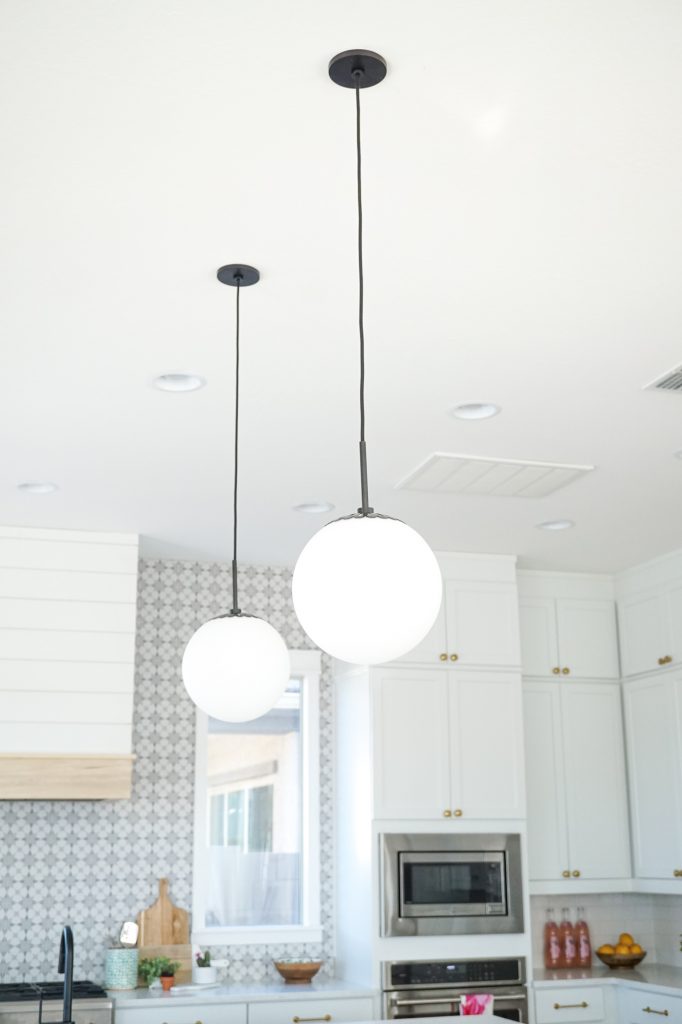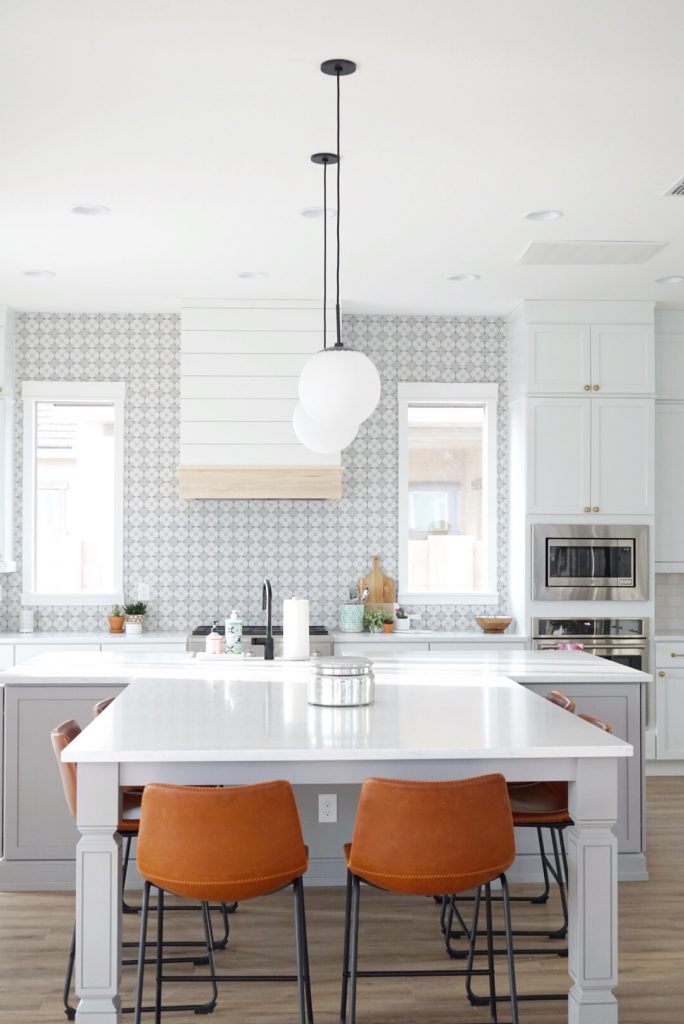 I am so excited to finally share this space with you, I am totally in love with the way it all came together! Don't forget to check out more room features with Mitzi Lighting
A huge thank you to Mitzi Lighting for supplying lighting for this post…all opinions are my own.