This post is sponsored by JOANN…all thoughts and opinions are my own.
Hi friends! I am so excited to share my latest project with you with the help of my friends from JOANN. I have this thing for home organizing and I am always looking for a simple way to keep all of my craft supplies in check. I have been wanting an oversized pegboard system in my craft space and when I saw these systems at my local JOANN store, I had to grab it! Trust me, this isn't your typical garage peg board option…Easy Craft Organization | DIY Peg Board Wall System is so cute I want to add one to pretty much every room in my house that could use a little extra attention in organizing.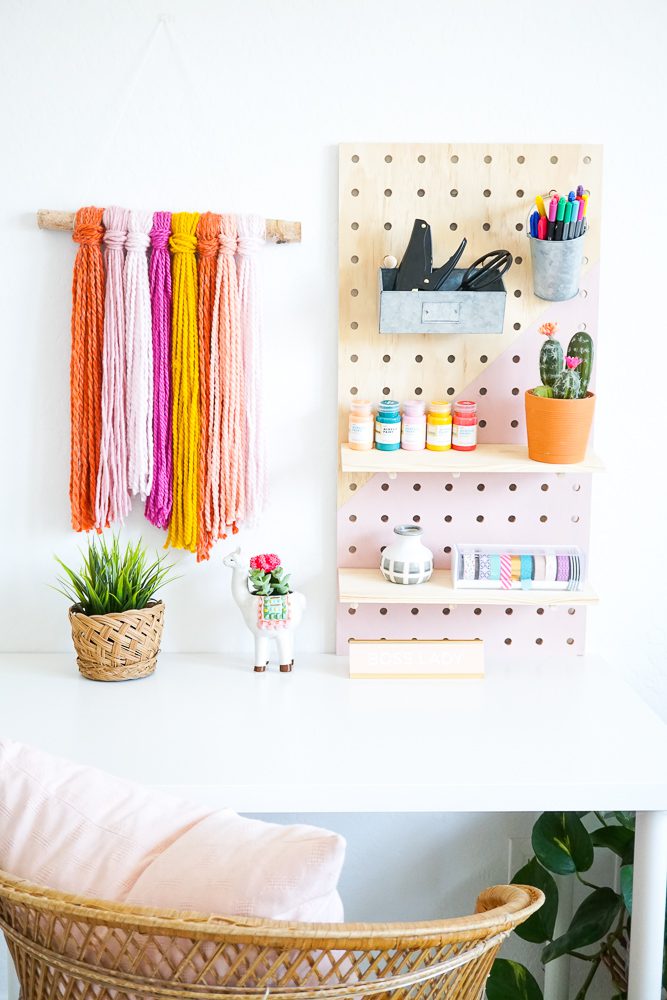 Purchasing this peg board system was SUCH a time saver…it was exactly what I was wanting! I had contemplated making my own for such a long and this short cut was the perfect solution to setting up an additional space in my craft room. The ideal thing about a system like this is that it allows you to free up desk space and utilize the vertical wall space that is always under utilized.
This is what the panel looks like before I added paint or any of the accessories to it. I chose to hang mine vertically but you can choose whatever works better for your own space.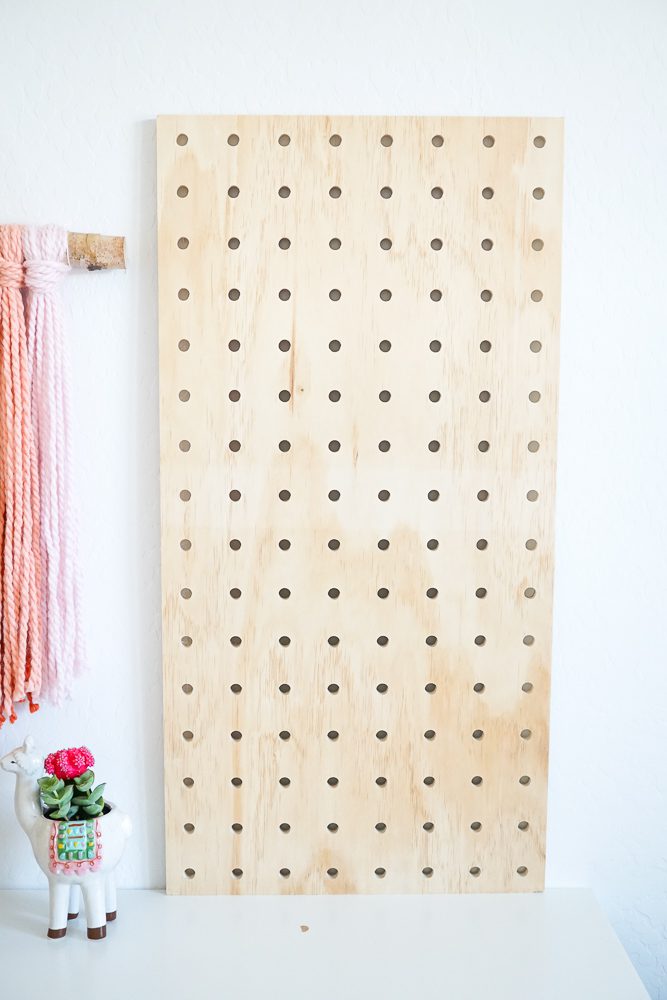 I started with a blank peg board and I of course I had to add a DIY element to it! I love the natural wood, but also I thought it would be fun to add a diagonal band of color to it. It was so easy to do…all this took was a little painters tape and some craft paint to make this super simple color blocked transformation peg board wall.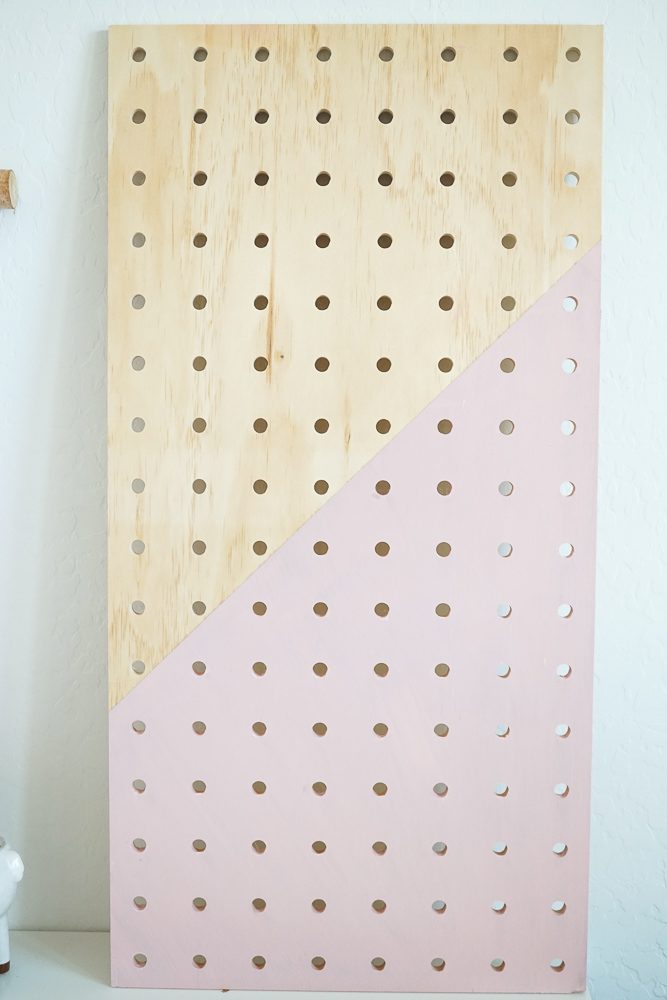 Once I had the wood painted, I grabbed all the accessories to dress up my peg board. I used little galvanized buckets, large natural wood shelves, wood pegs, and this peg board bin. This entire project can be completed in less than an hour and can be hung up with some simple drywall anchors and screws. I made sure to keep some of my frequently used items within reach. How cute are these galvanized accessories? I love the mix of metal against the natural wood.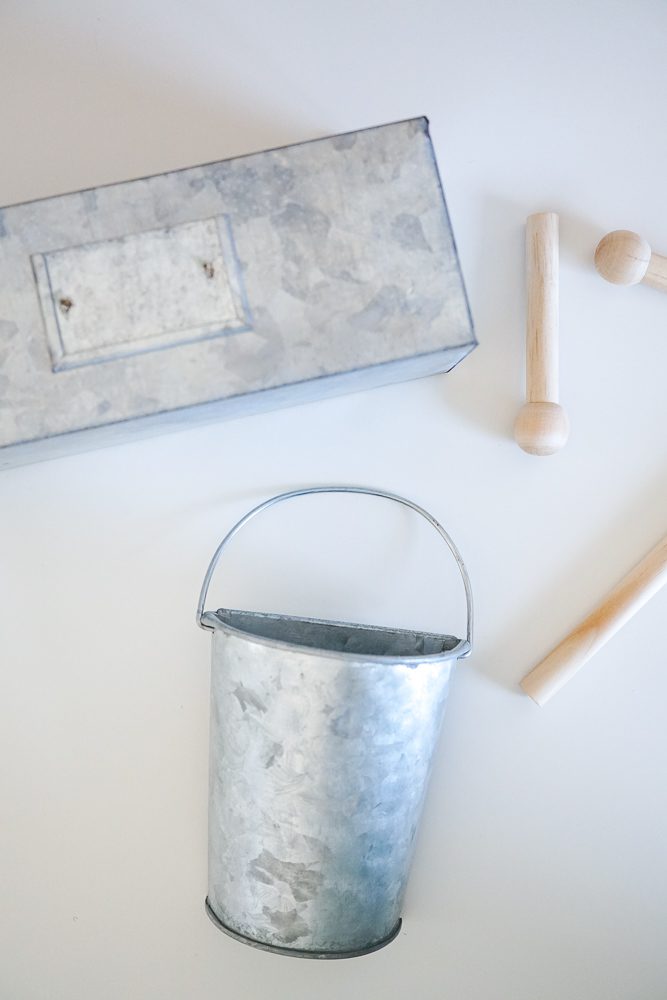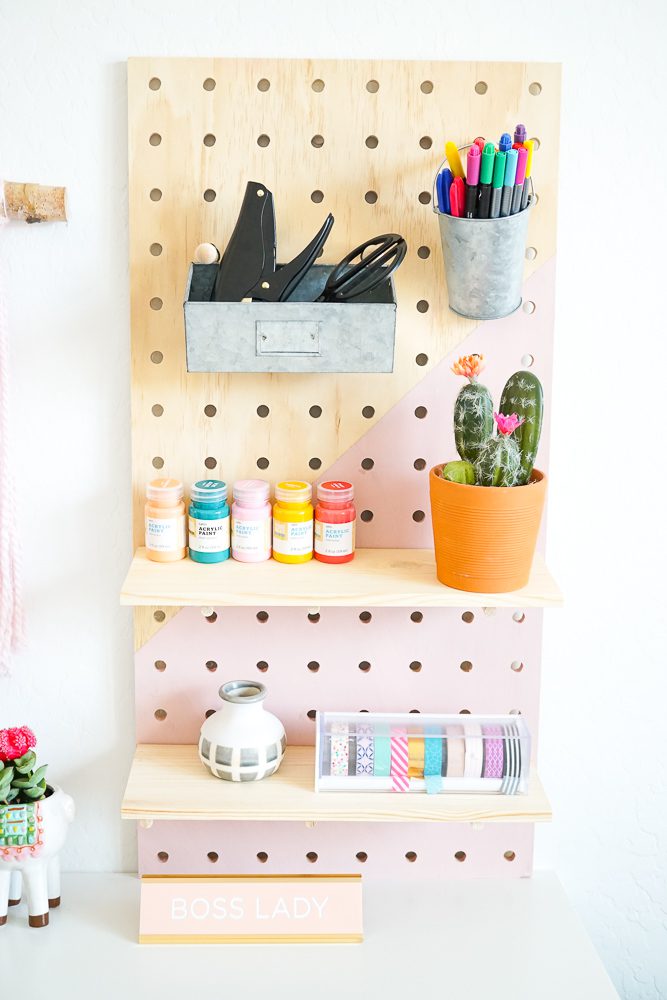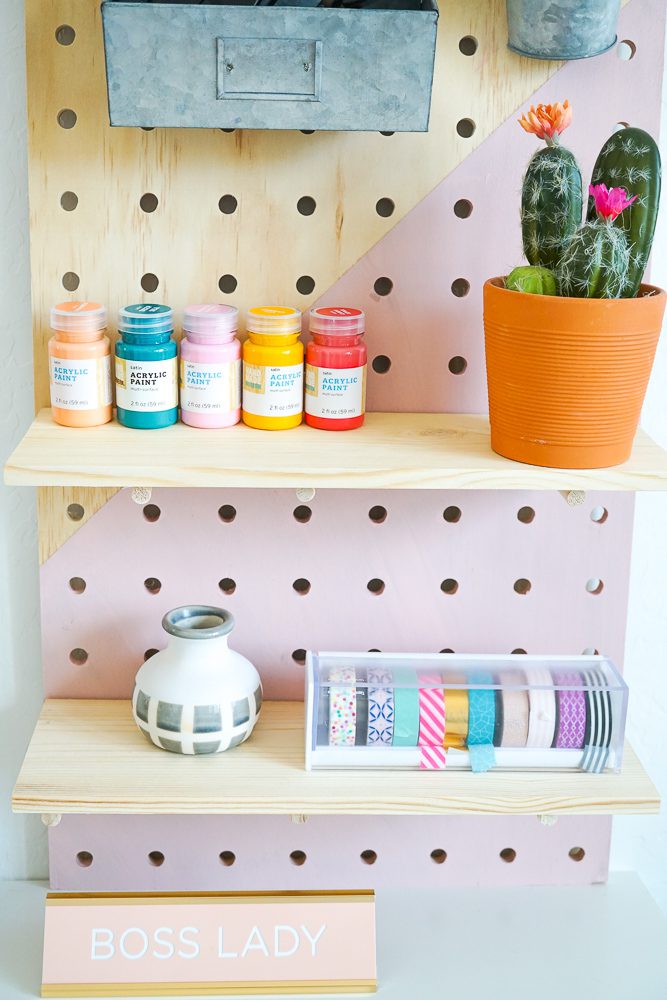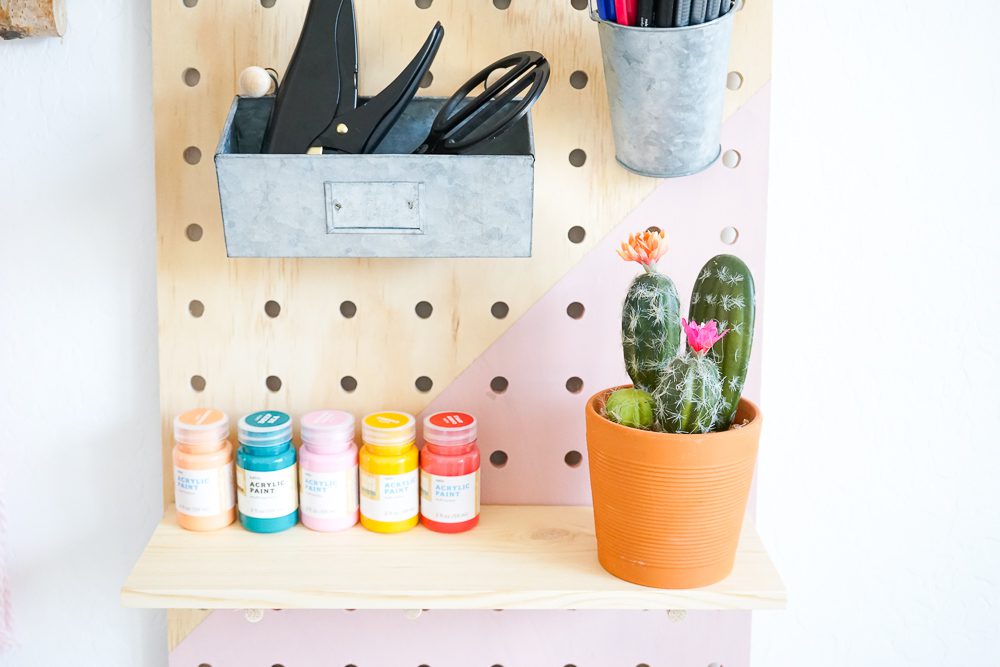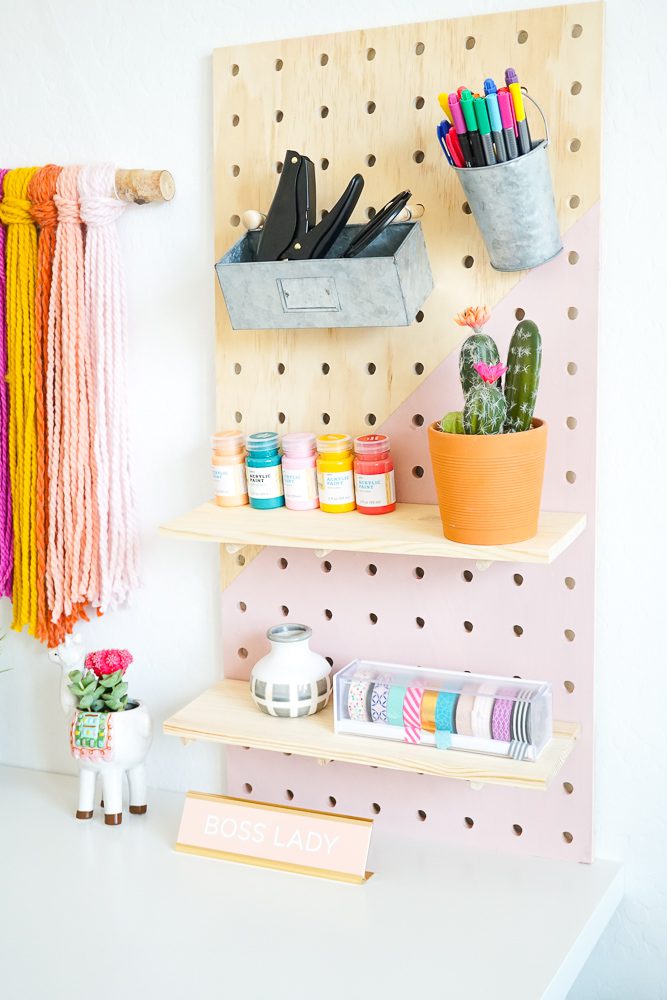 I also love having my decorative tape on display…not only is this system functional, it's cute too! The best part about this peg board is that you can set it up however it works best for you. Adding in some decorative accessories to the shelves just added to the overall look.
Quick, easy, cute AND functional…I love this system so much I am considering using it in my kids room to help corral their art & homework supplies. So, if you're looking for a way to add some simple organization to your home office, craft space or garage…this is the perfect budget option for you!