This post & the DIY Toy Story 4 Kids Floor Pillow is sponsored by JOANN, the exclusive carrier of Disney's Toy Story 4 licensed fabric. All opinions are my own.
I don't know who is a bigger Toy Story fan me or my kids??!! So, when we heard that there was going to be a Toy Story 4 we all were beyong excited!!! I knew I had to get my hands on some of the NEW Toy Story 4 fabric exclusively available at JOANN. My kids love to see movies in theaters when they come out but what they love even more is to cuddle up at home, grab some snacks and have a movie night. In honor of movie nights at home I wanted to make a DIY Toy Story 4 Kids Floor Pillow that I know will get a TON of use!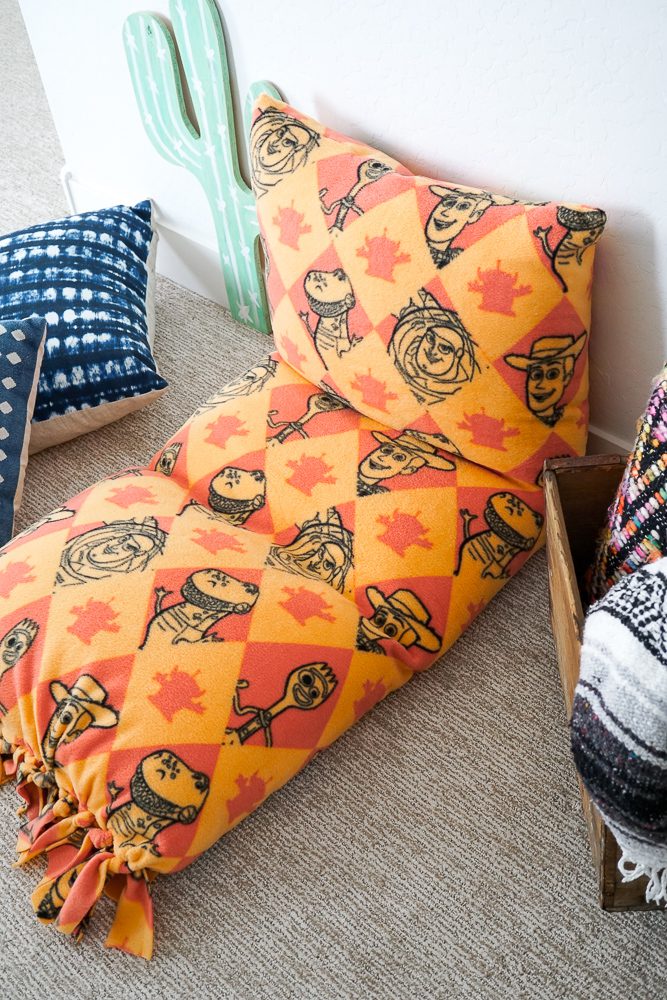 If you've been following me for a while you know I like to keep my DIY project fairly simple. This project has some very basic sewing necessary to complete but if you can sew 2 straight lines…you are good to go! Ok, ready to get started? Here is what you are going to need:
2 yards Disney Toy Story 4 Fleece Fabric
Sewing Machine
3 standard bed pillows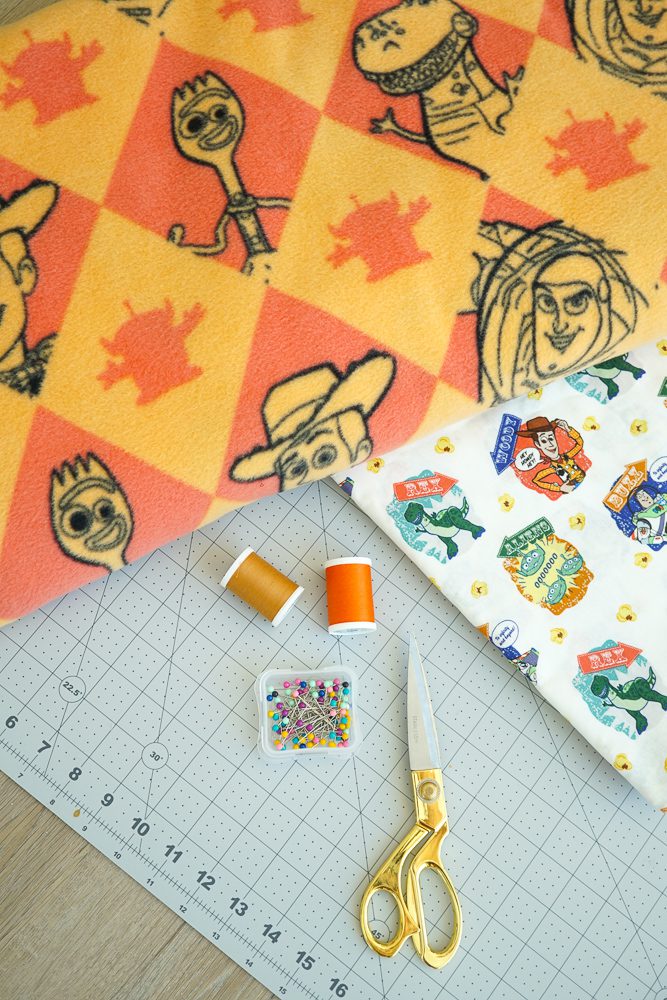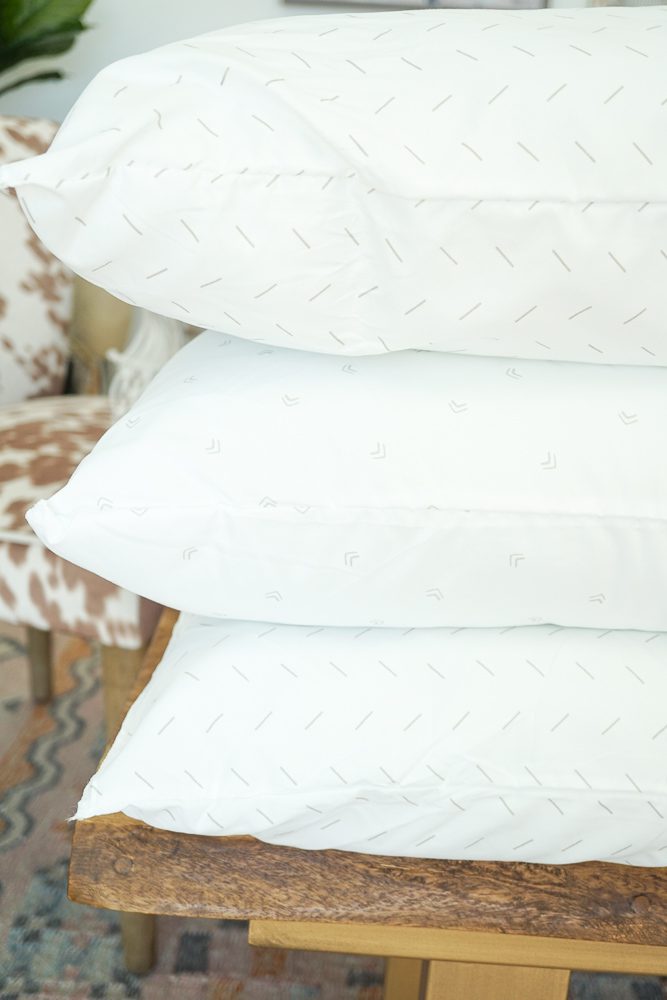 I started by folding the width of the fabric in half, right sides facing in. Next, I measured the width of the pillows (approximately 28″ wide) and and trimmed off any excess. Basically I am making a giant pillowcase.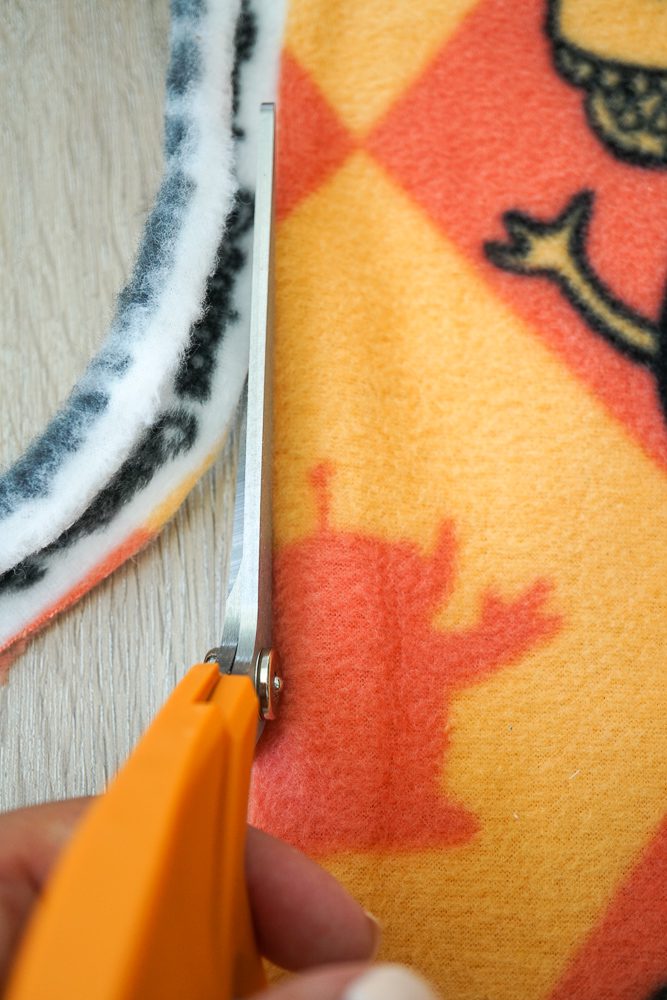 So, with right sides in, I started sewing across the top. The next line you will sew is the length down the side. I used the fold down the other side so I only had to sew twice. Only 2 seams!!!! YAY for simple sewing!!!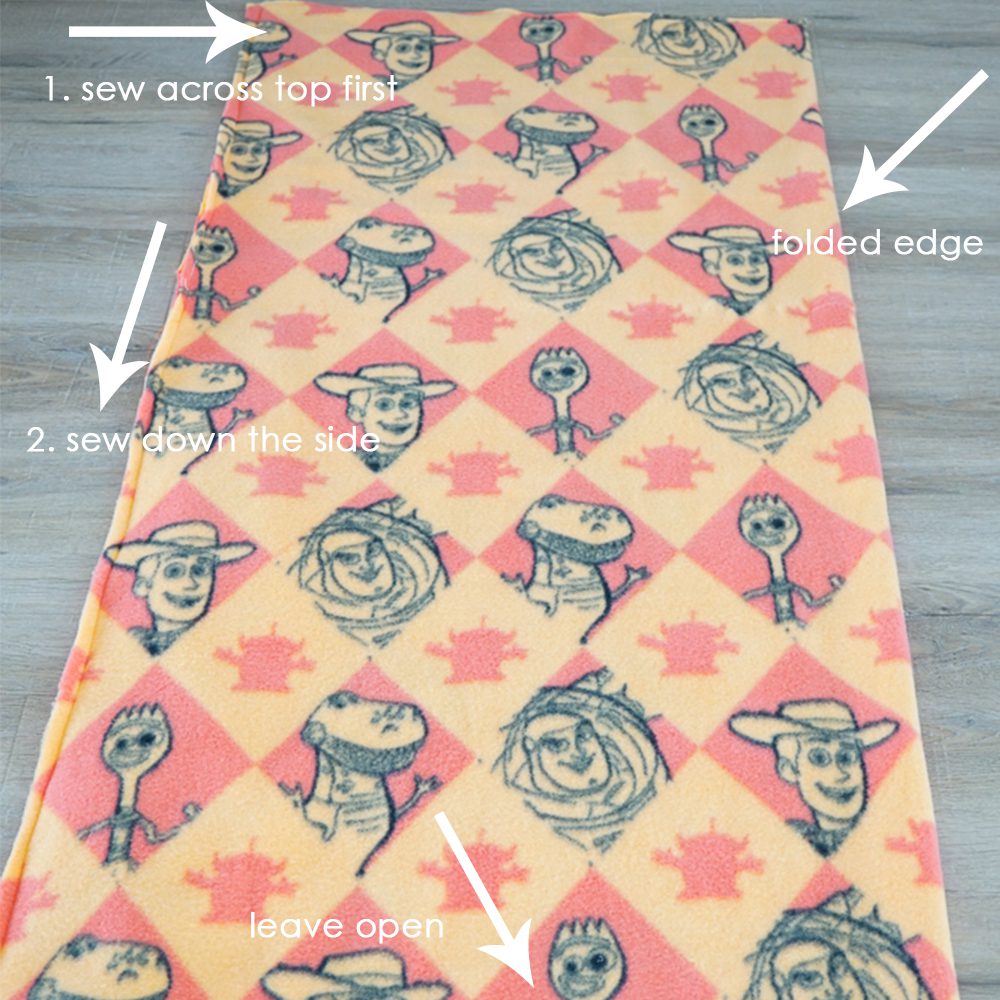 Now you can turn it right side out and stuff with the 3 pillows.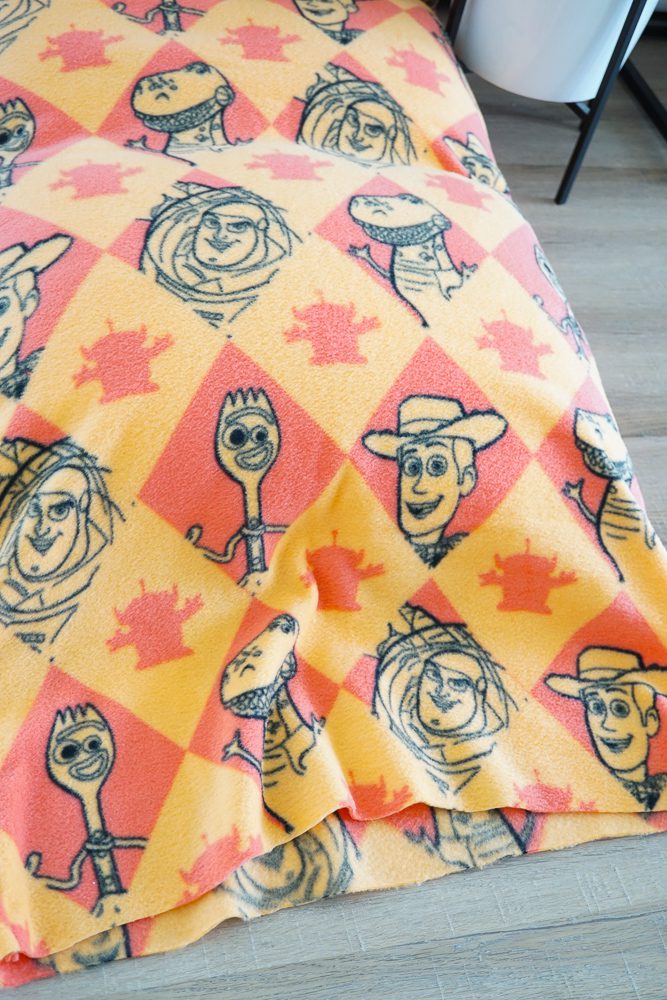 Now it is time to close it up! I wanted to make this so the pillows can be removed and the cover can be washed. To keep things simple…I cut the bottom into approx 2″ strips as shown.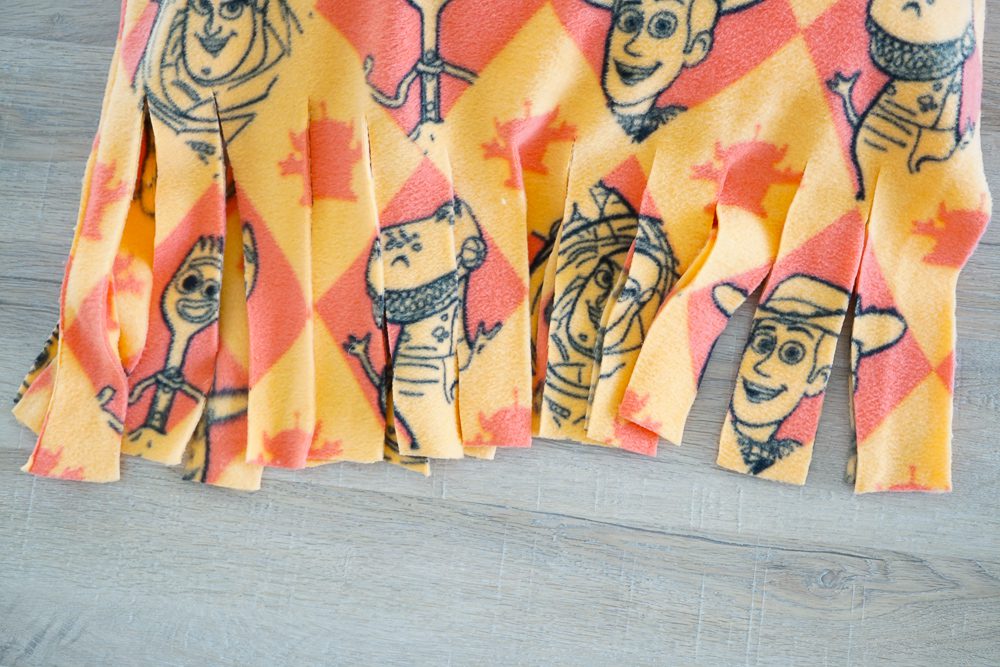 I went across the bottom and tied the strips until it was all closed up and trimmed of any extra fabric.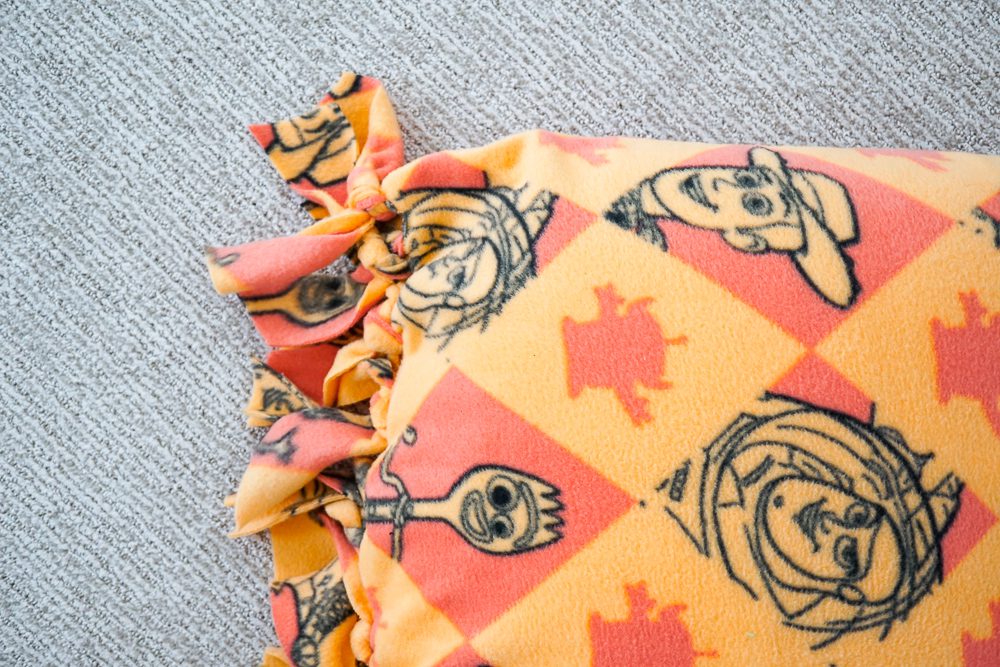 See? The perfect little spot to snuggle up on the floor and watch a movie! Now grab the snacks and let's go!