So??? I did a thing! Yep…I signed up as a guest for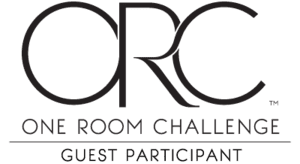 For those of you wondering what The One Room Challenge™ is, I'll loop you in! It is a highly anticipated design challenge where featured designers transform a space of their choice. The entire process of making over their space is documented and sourced over a six week timeframe. The featured designers have the opportunity to work with amazing sponsors to help finish out their spaces.
Oh and did I mention that Better Homes & Gardens is the media partner??? Sooooo AWESOME!!!!

So much talent in one place & truly inspiring! And, because of the tremendous amount of inspiration and a need to complete one of my own spaces, I have decided to join in on the fun as a guest participant for Fall 2019 and I am sooooo excited!
Ready to get started? Here we go!
We moved into our home a year ago and little by little I have been adding my designer touches to our home. One of the rooms that I have left alone until now is my laundry room. We did not add any cabinets to the space when we had it built because I knew this was an area that I wanted to customize. The only thing we pre-planned was to add the plumbing in for a sink. I picked a neutral marble-like tile and left the walls white. The only bit of storage in the room is a builder grade shelf that I can barely reach-haha! The space lacks storage, function and character and by participation as a guest in this challenge, I will be able to set my plan in motion and complete this project within a given time all while being surrounded by other super talented design peeps. So…here is the before…total snoozetown!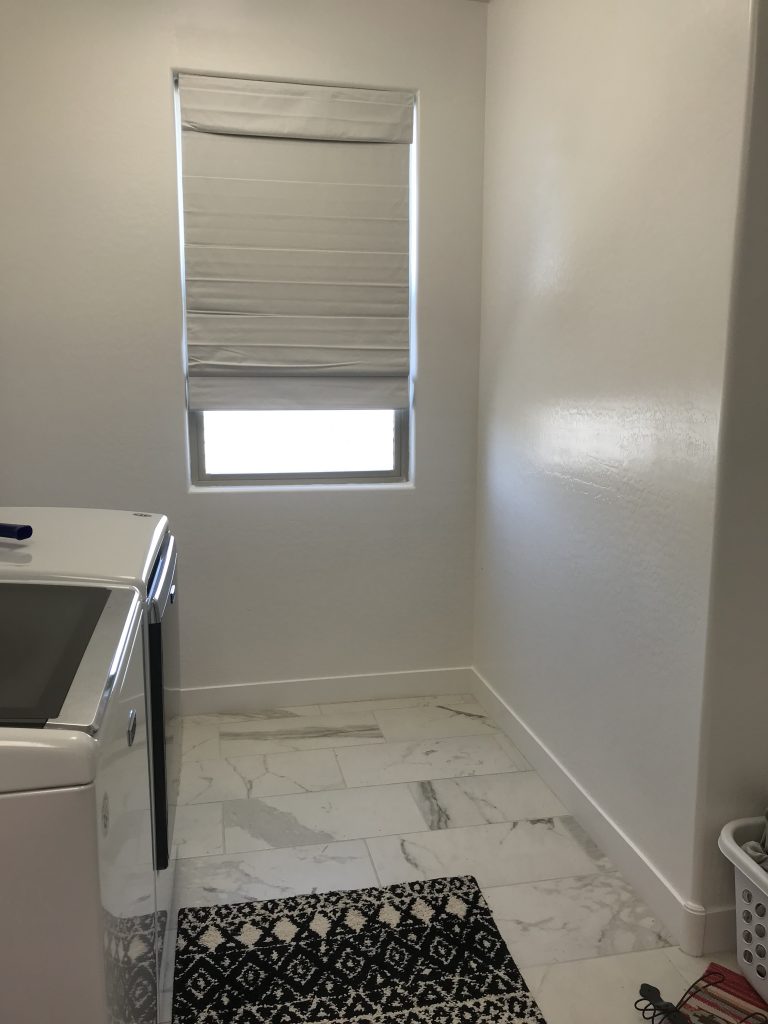 and here is my design inspiration board that I pulled together!
I'm calling it…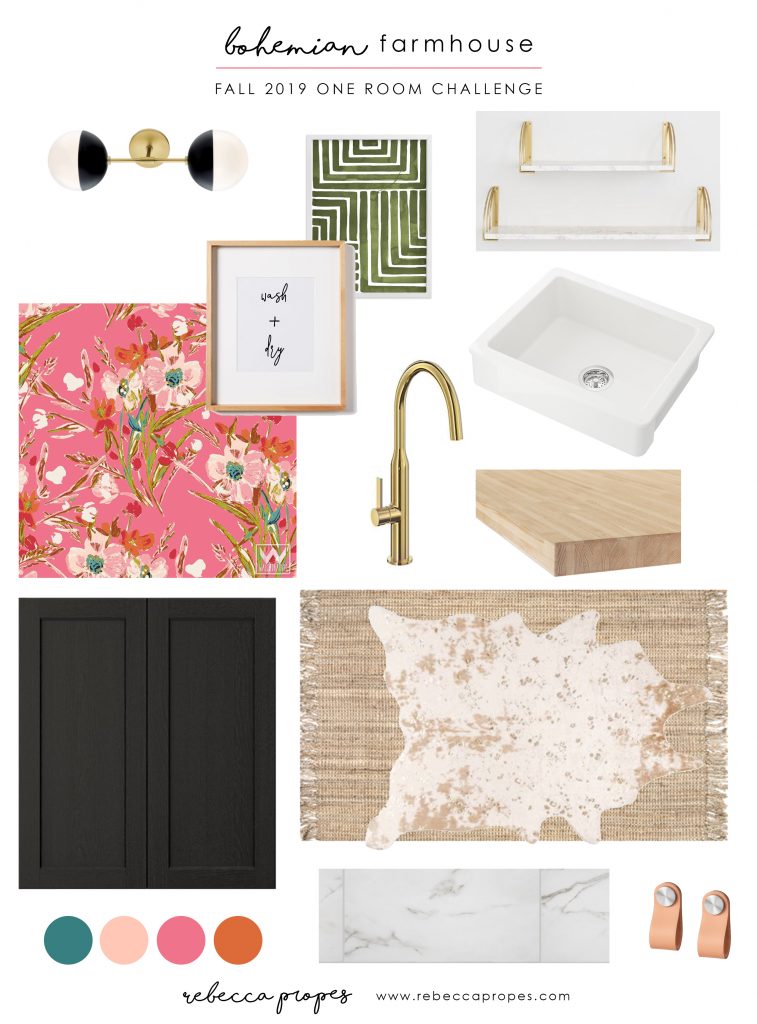 Here is my TO-DO LIST for the next 6 weeks
minor demo | remove builder shelf
order wallpaper | install wallpaper
order and assemble cabinets
cut & fit countertops
paint walls
build barn boor
build washer|dryer surround
install sink & faucet
trim out window with casing & sill
install lighting
install wall shelves
Room Goals
add much needed storage
add folding area
hang dry area
wash sink area
make it cute & laundry enjoyable!
function, function, function
Well, there's Week 1! A huge thanks to Linda from Calling it Home for hosting The One Room Challenge™. But…before you go make sure to:
See you next week!