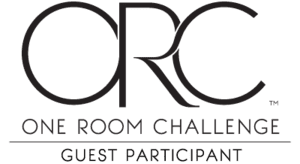 Well friends…it's week 2 of the One Room Challenge and last week I shared my vision for my space and I am so excited that things are moving along. I started this week with taking down the basic builder shelf in order to make room for the cabinets and wall treatment.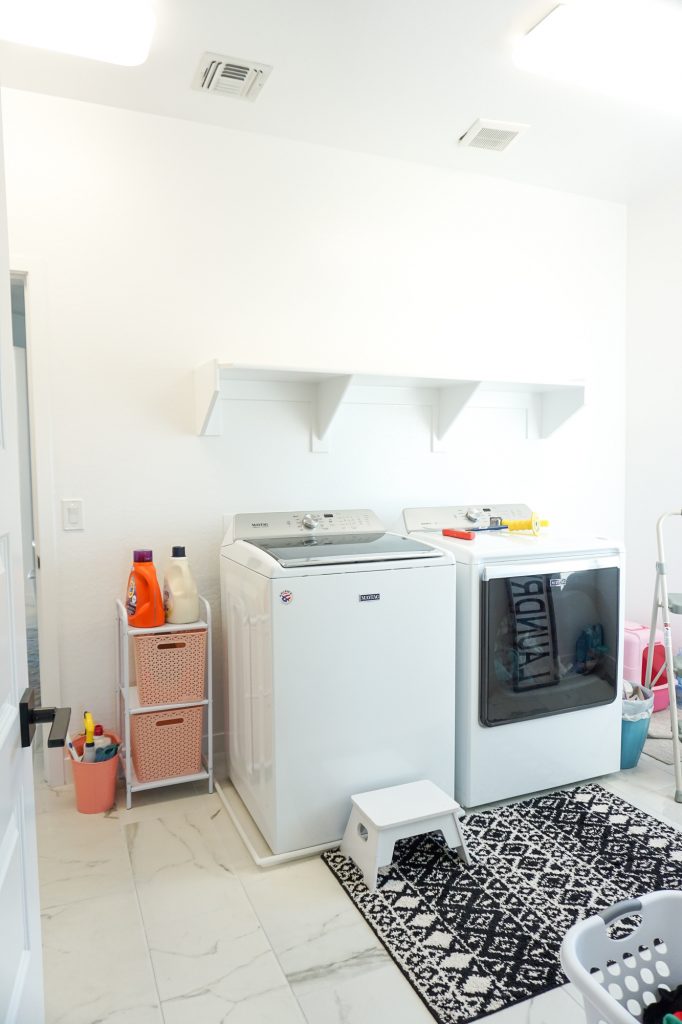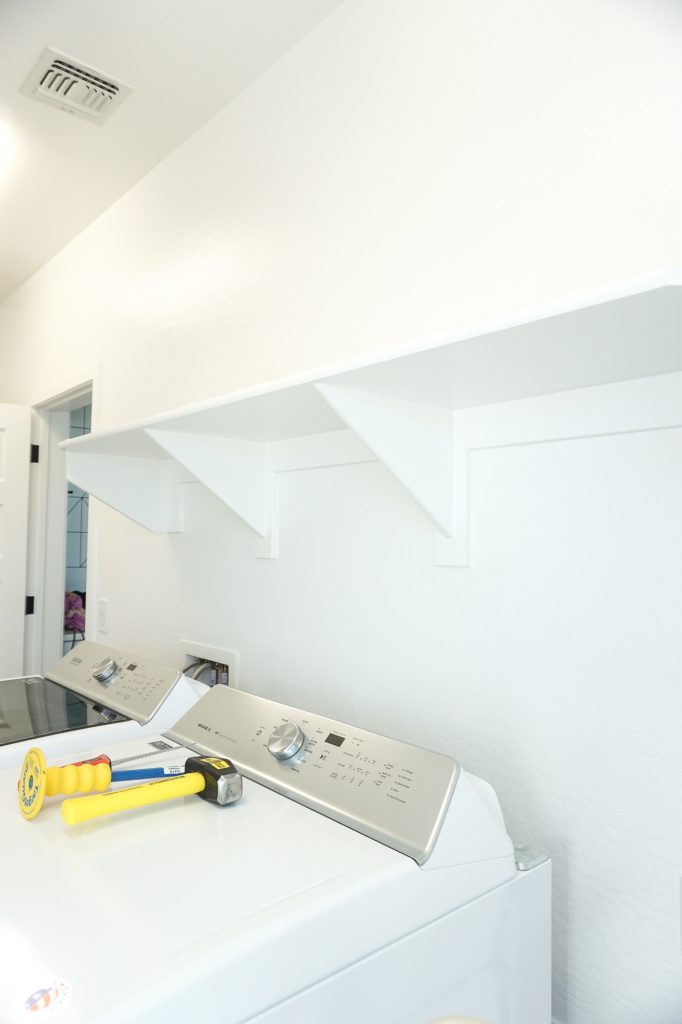 So, in order to remove the shelf, I used a utility knife to cut around the caulk and followed up with a chisel and a mallet to get is away from the wall. I wasn't too worried about damaging the wall because I plan to cover it up.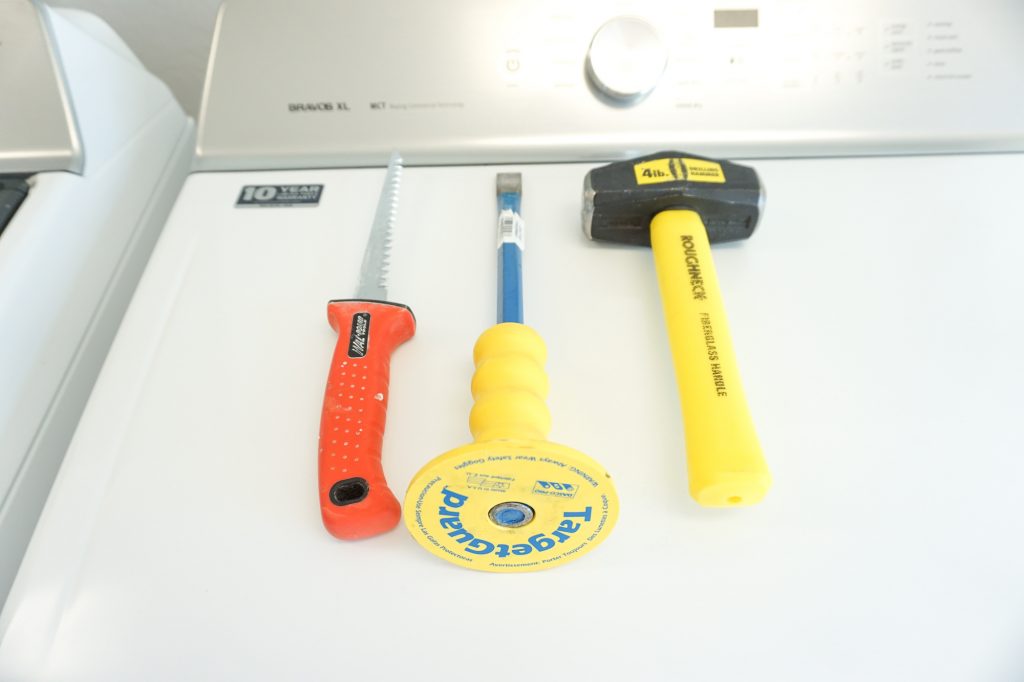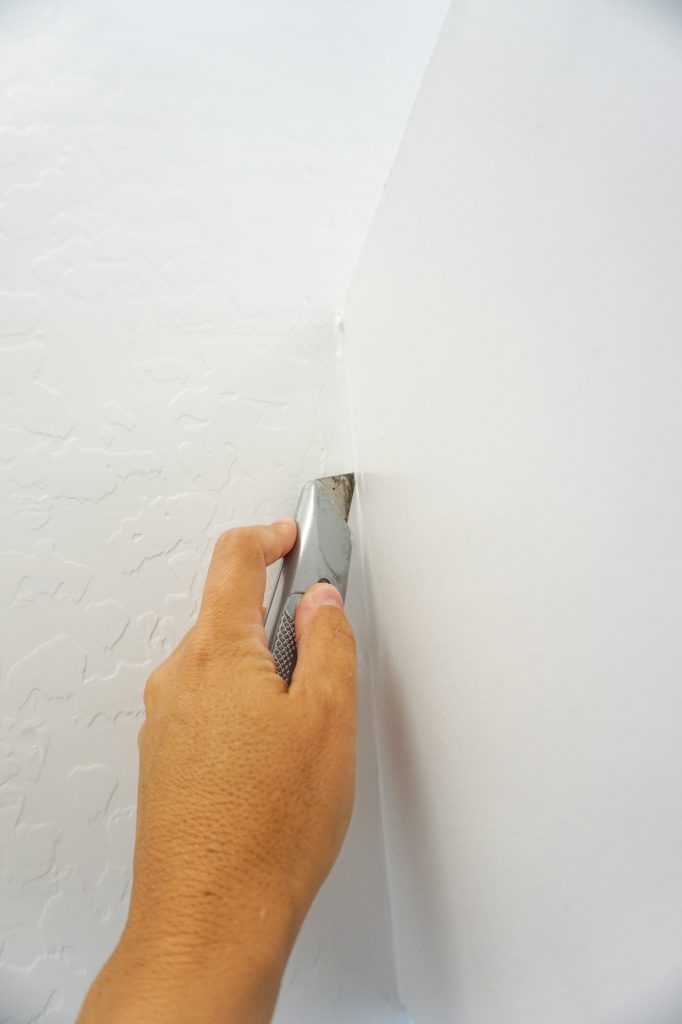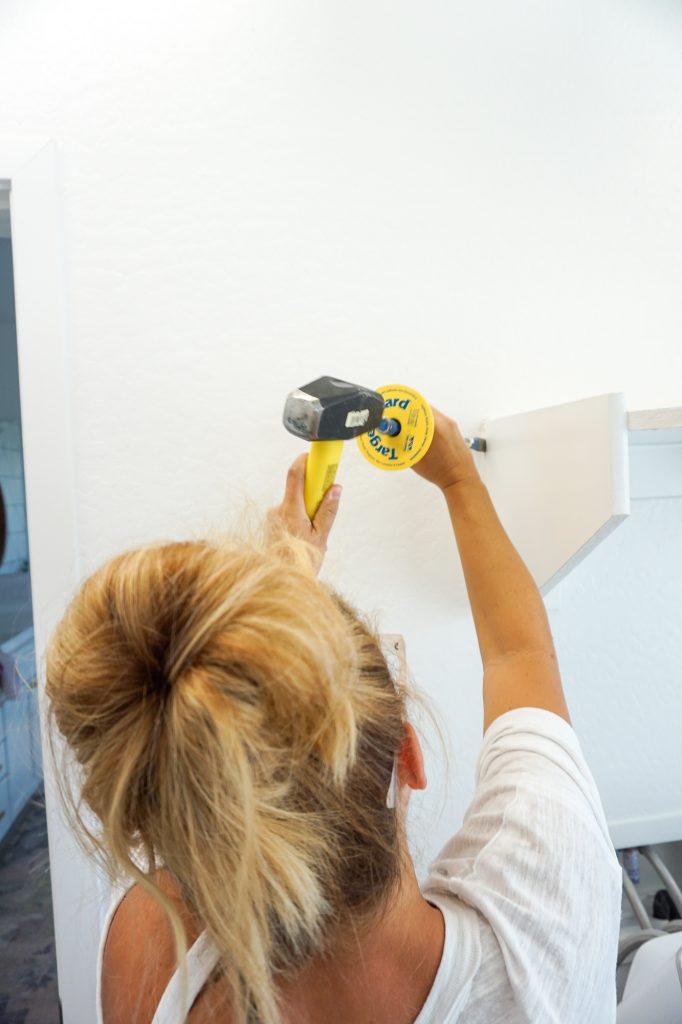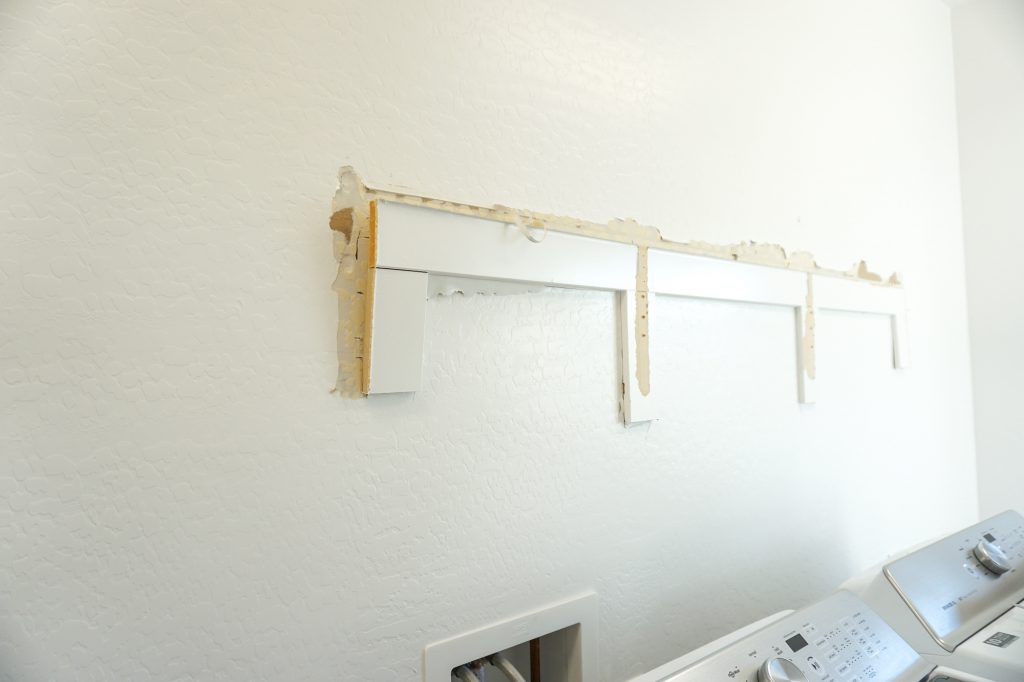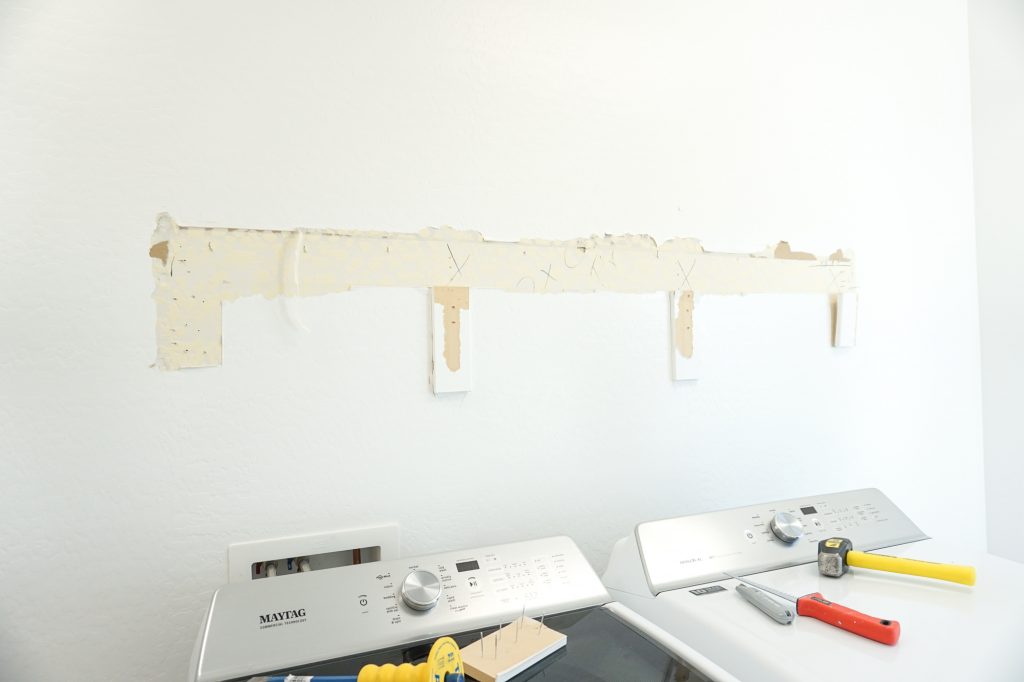 See? No more shelf…YAY!!!! I did manage to make my way to IKEA to pick up all of the cabinets, sink and hardware to begin assembly over the weekend. Once I get all of the cabinets assembled and installed I think things will start to speed up. Here is my updated to-do list:
minor demo | remove builder shelf
order wallpaper | install wallpaper
order and assemble cabinets
order lighting
order rugs
cut & fit countertops
paint walls
build barn boor
build washer|dryer surround
install sink & faucet
trim out window with casing & sill
install lighting
install wall shelves
accessorize
I am so excited for this upcoming week…I think the the layout will come together and I will be able to really get a visual of how this room is taking shape. Make sure to stop back by plus check out all of the talented participant! See you soon!