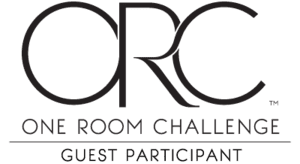 I can't believe this is week 3 of the One Room Challenge. All I know is that it is time to kick my booty into gear! So, this week I managed to make my way to IKEA to purchase all of the cabinets and countertops for my Laundry Room Makeover. There was a minimal amount of demo so its time to start putting the space together…starting with the cabinets!
So far there has only been 1 small little hang up…I was planning on black cabinet fronts and they weren't in stock so I decided on white instead and to bring the black back in, I added vertical shiplap as the backsplash that will . be painted black!
Here is my original mood board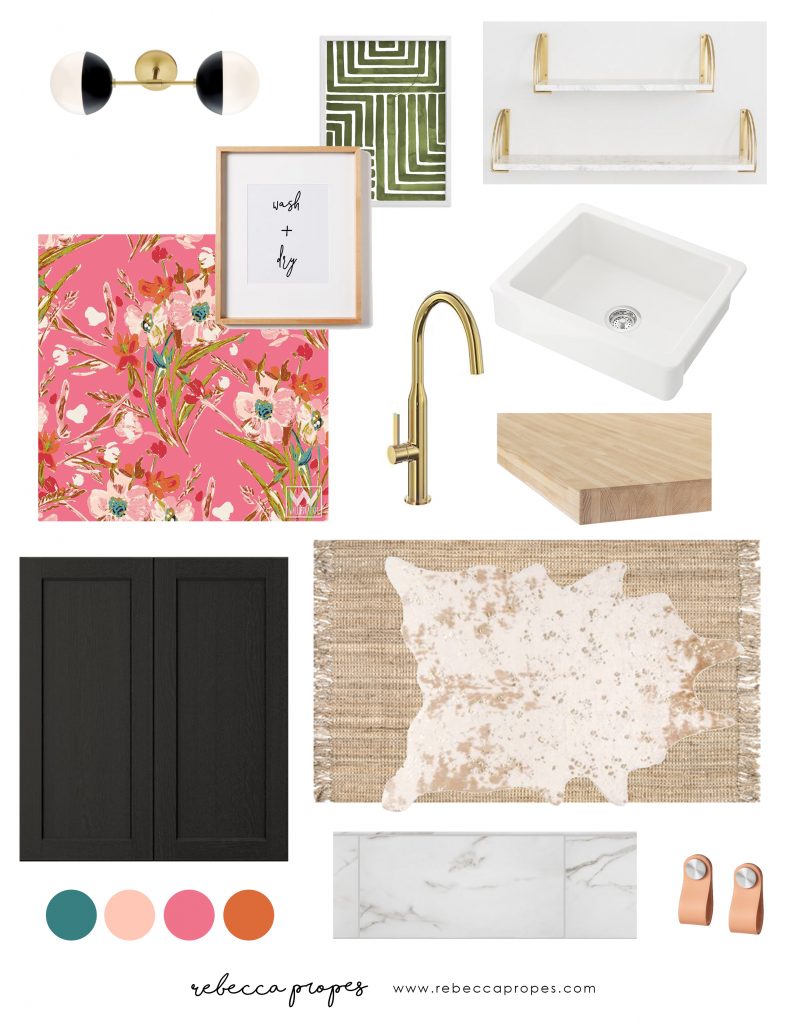 I think the swap for white cabinets will be perfect! I am excited about the addition of the black vertical shiplap! I was super excite to get my cabinets put together…THIS is the easy part! I had already planned out the dimensions so it was just a matter of assembly and placing them into their designated spots!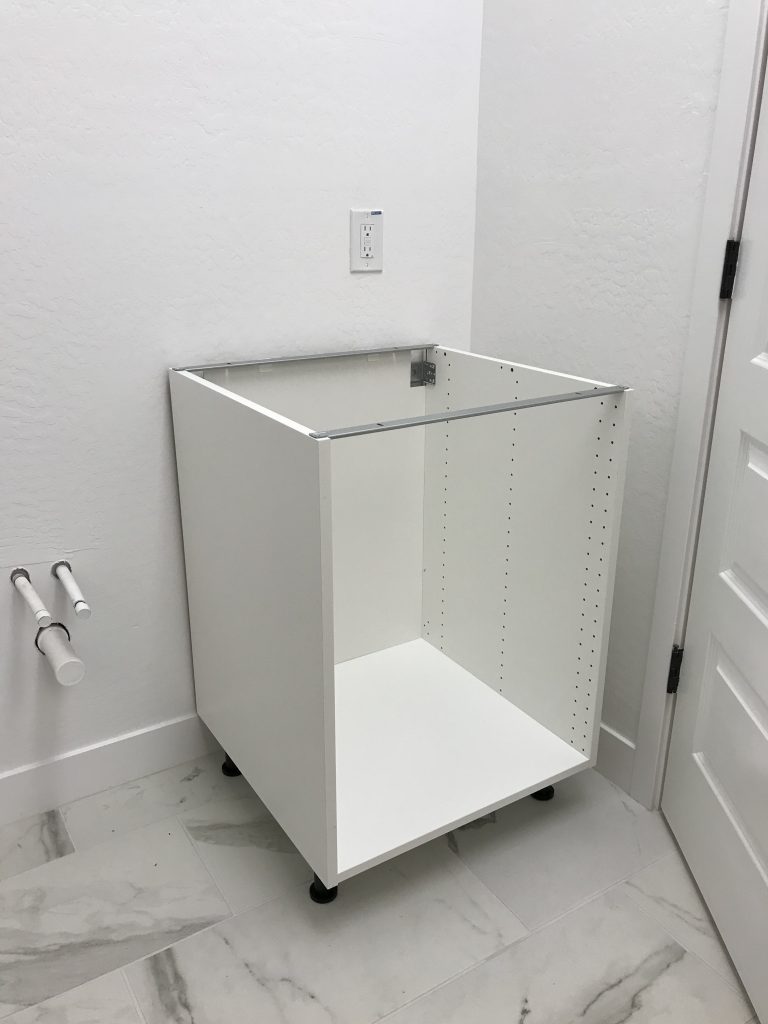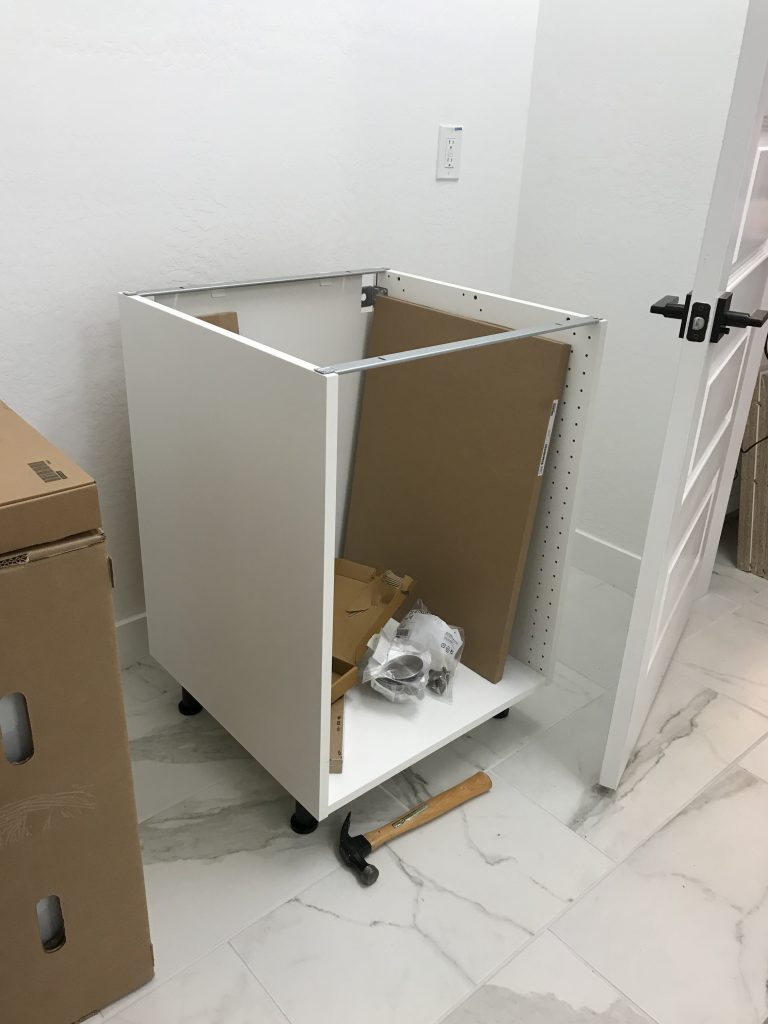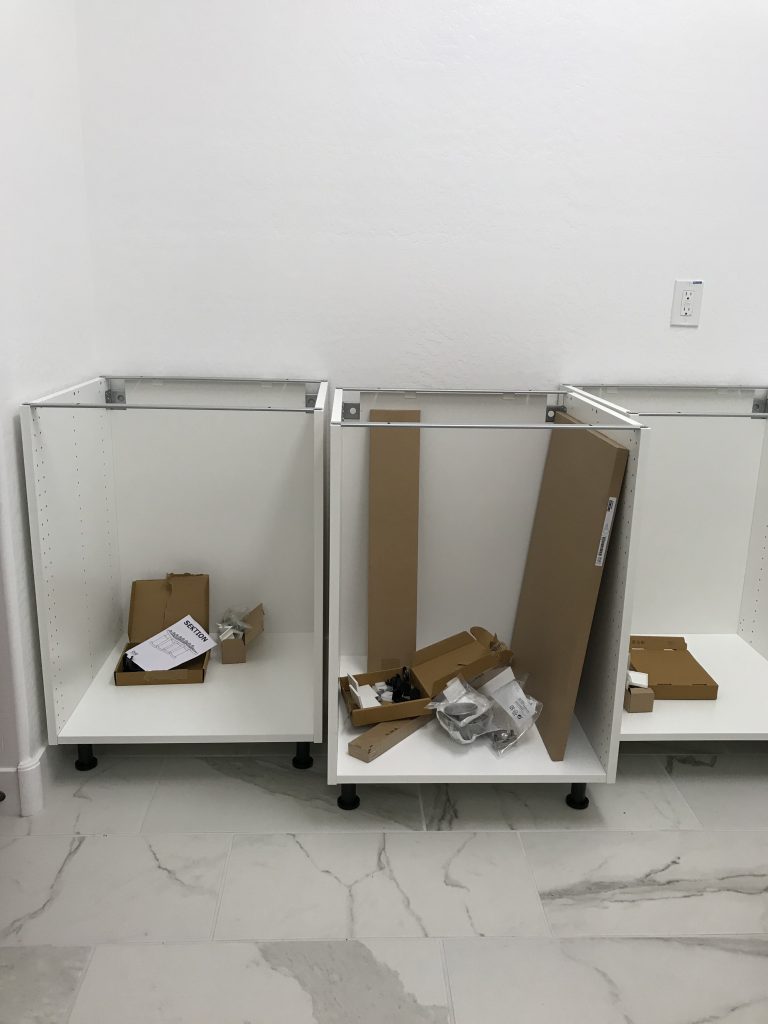 Once I had the first bay of cabinets assembled, I attached the hand rail to the wall and then hung the cabinets onto the rail. The hard part was leveling the legs. I recommend starting on one side and securing before moving on to the next. Once they were leveled, dry fit the countertop. Surprisingly, the top fit perfectly other than a small corner that I had to notch out. This space is where the sink is going to go. That will all happen next week!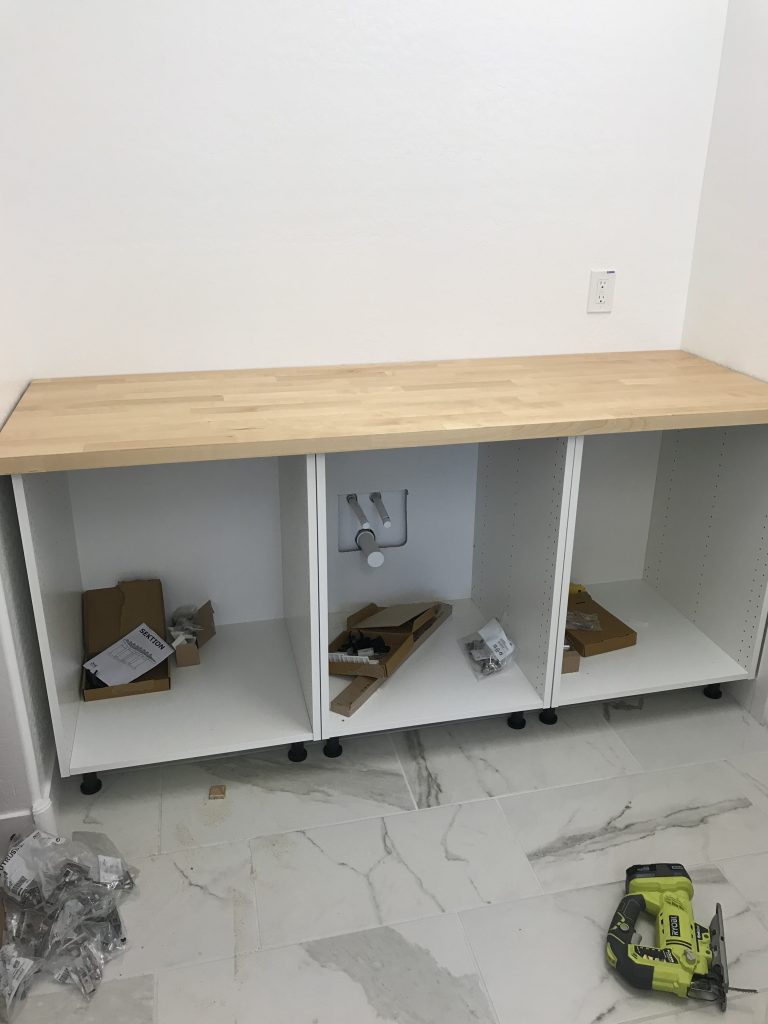 I'd say I made some pretty good progress this week, let's take a look at my TO-DO list, Week 4 is going to bring the biggest changes…can't wait to share! Thanks for following along on this fun design journey, see you soon!
minor demo | remove builder shelf
order wallpaper | install wallpaper
order and assemble cabinets
order lighting
order rugs
cut & fit countertops
paint walls
build barn boor
build washer|dryer surround
install sink & faucet
trim out window with casing & sill
install lighting
install wall shelves
accessorize