This post is sponsored by JOANN…all thoughts and opinions are my own.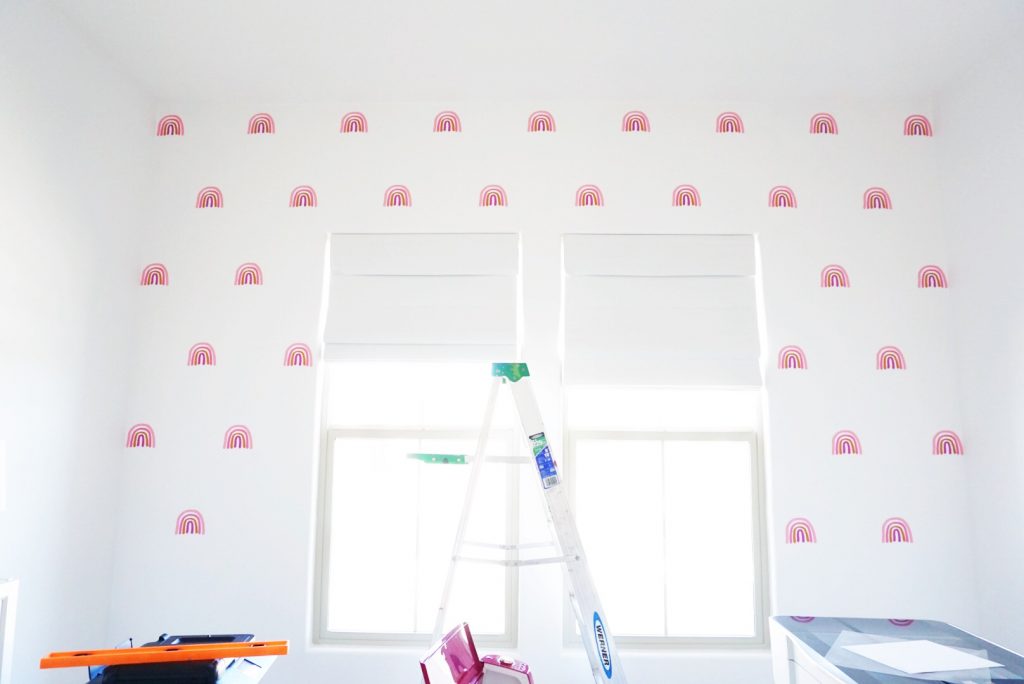 Wow you guys!!! Making the choice to turn this room into my full time craft studio was the best choice ever! See…when we moved into this home, the extra bedroom downstairs made the perfect guest room, but I still needed a space to work so I originally made the decision to do a "shared space" . I felt guilty taking over the entire space as my studio but when the room was not functioning as I needed…out went the bed and in came the project table! So here is my Craft Room Reveal with DIY Printable Wall Decals.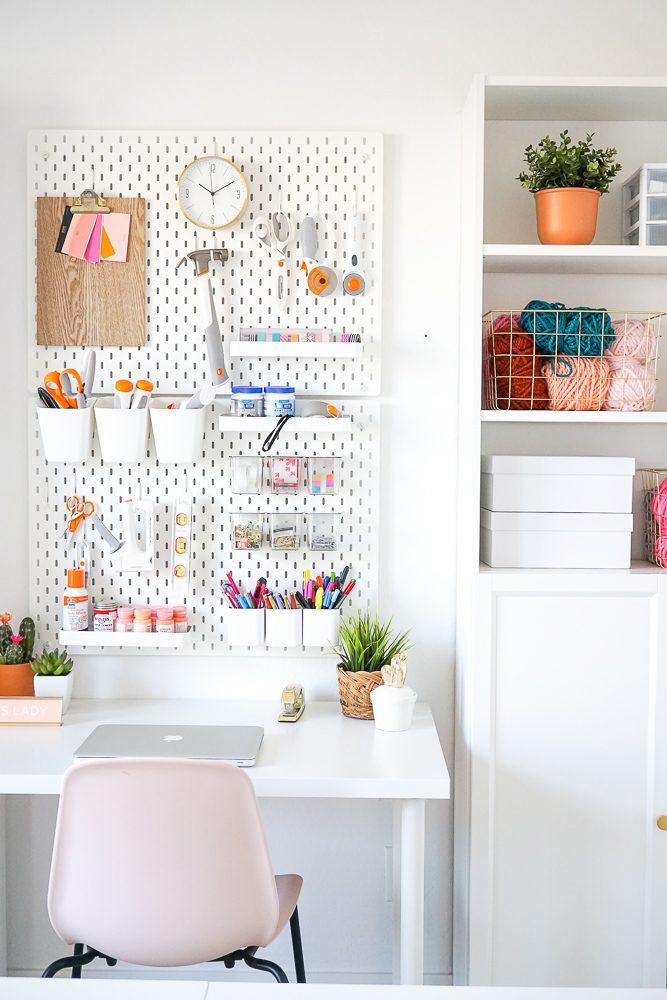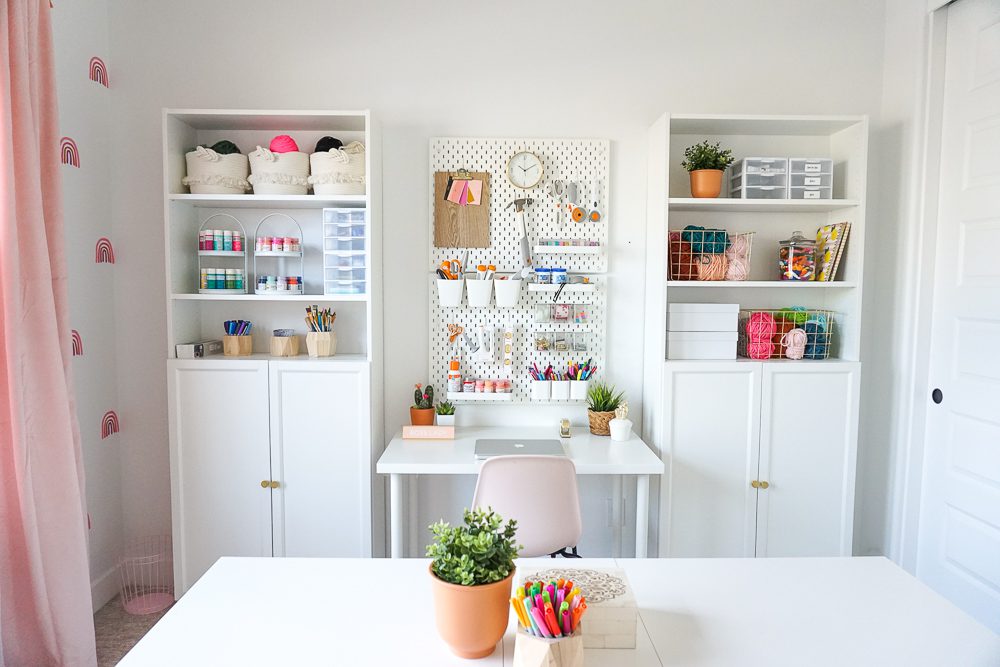 I knew I wanted to do a FUN wall treatment so when I saw Cricut's Printable Vinyl I knew I wanted to do something custom that I designed. I mean…this is the space that I will be creating in, so it only made sense that I made the design for the walls, right??? I had already decided on a color palette and I wanted to keep the wall detail simple with a splash of color. I headed to my local JOANN store and grabbed a few packs of Cricut Printable Vinyl.
Next, I jumped on my computer and created a rainbow graphic in the colors I chose for the room and uploaded my image into Cricut Design Space. Now, this is the magical part. I love to use the print & cut feature on my Wild Rose Cricut Explore Air 2. You can design a full color image, upload it into design space, print it, and then cut the image out on the Cricut.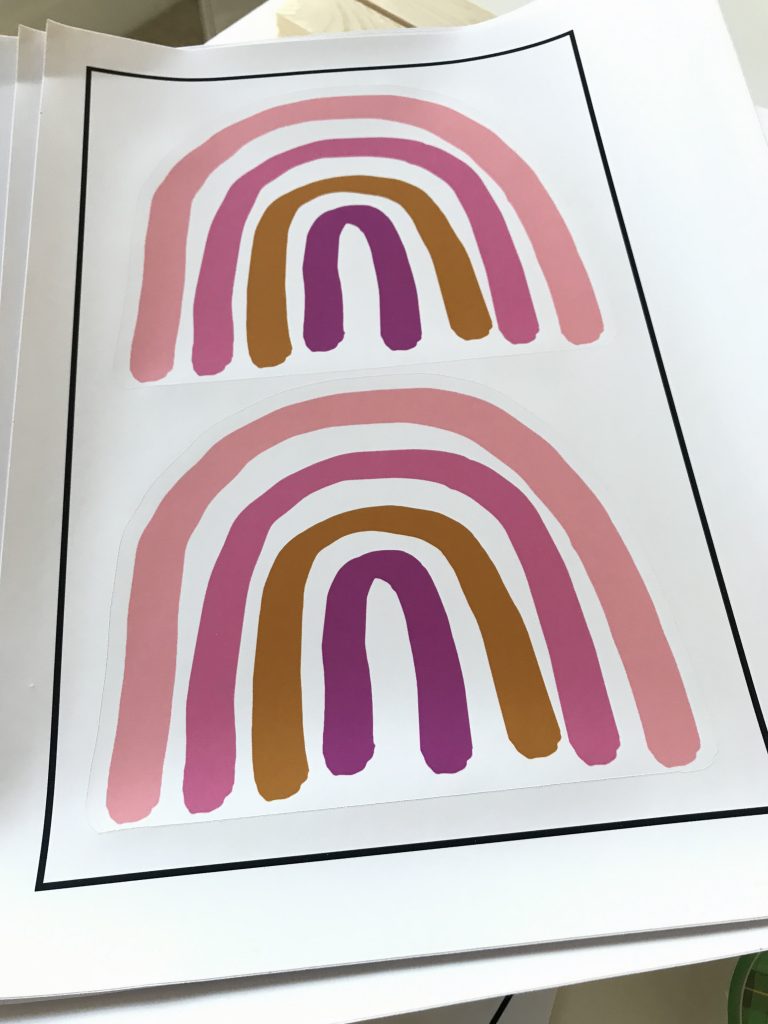 I love my Wild Rose Cricut Explore Air 2 Machine Bundle because it came with so many different materials to try and that is where I learned about the Printable Vinyl…plus, all I can think about are all of the potential projects in addition to my DIY Wall Decals. Once my wall decals were all printed and cut, I measured out the pattern I wanted on the wall.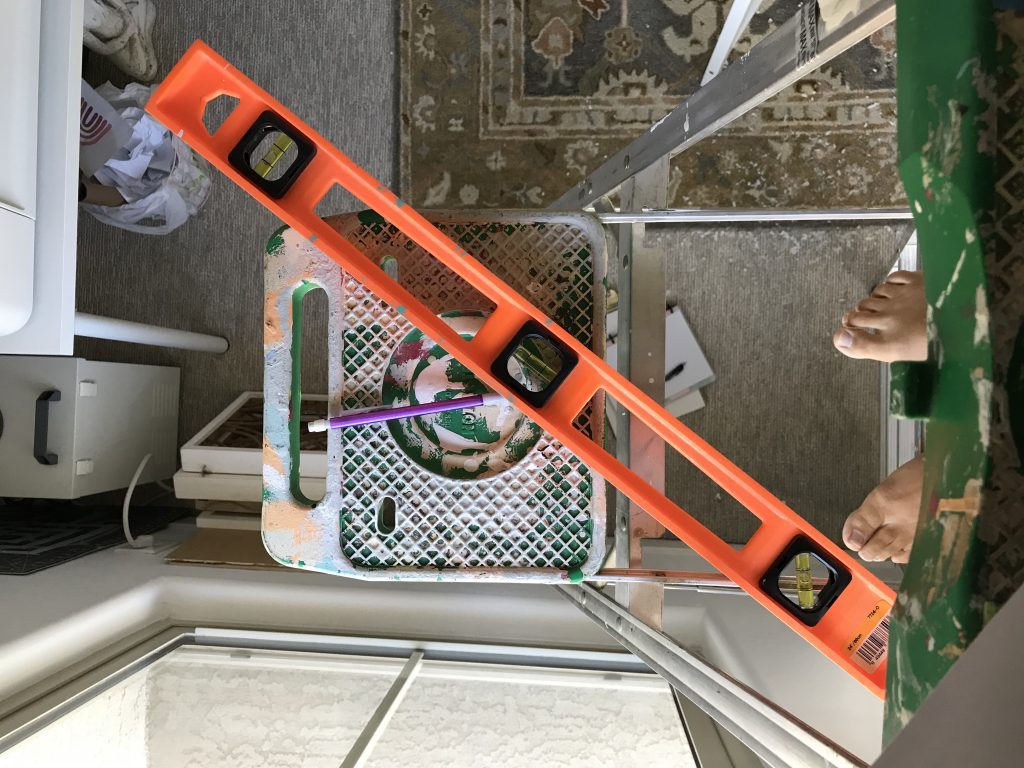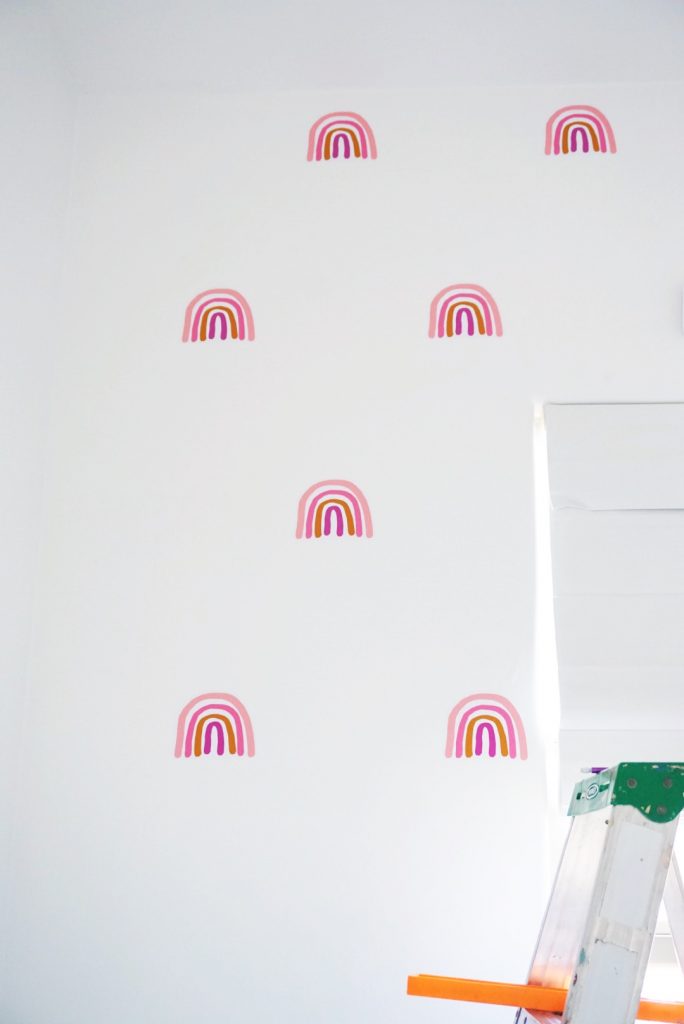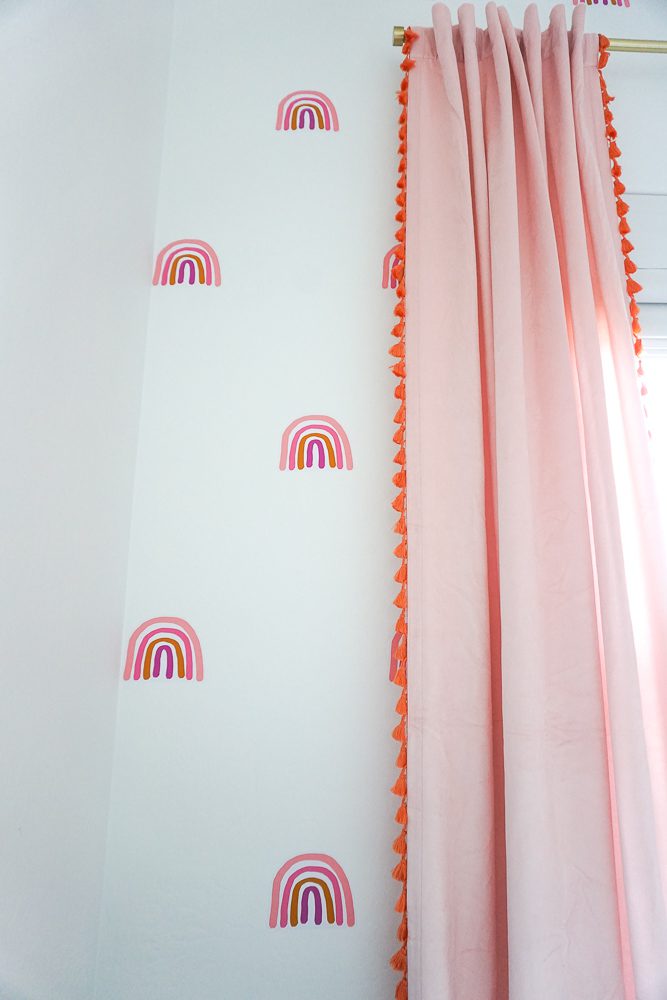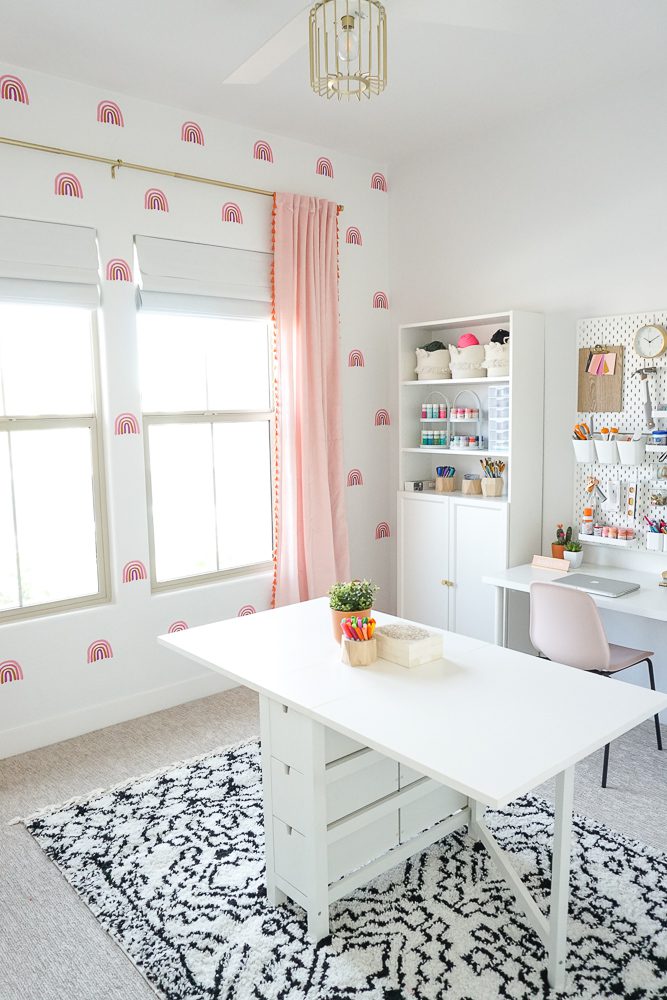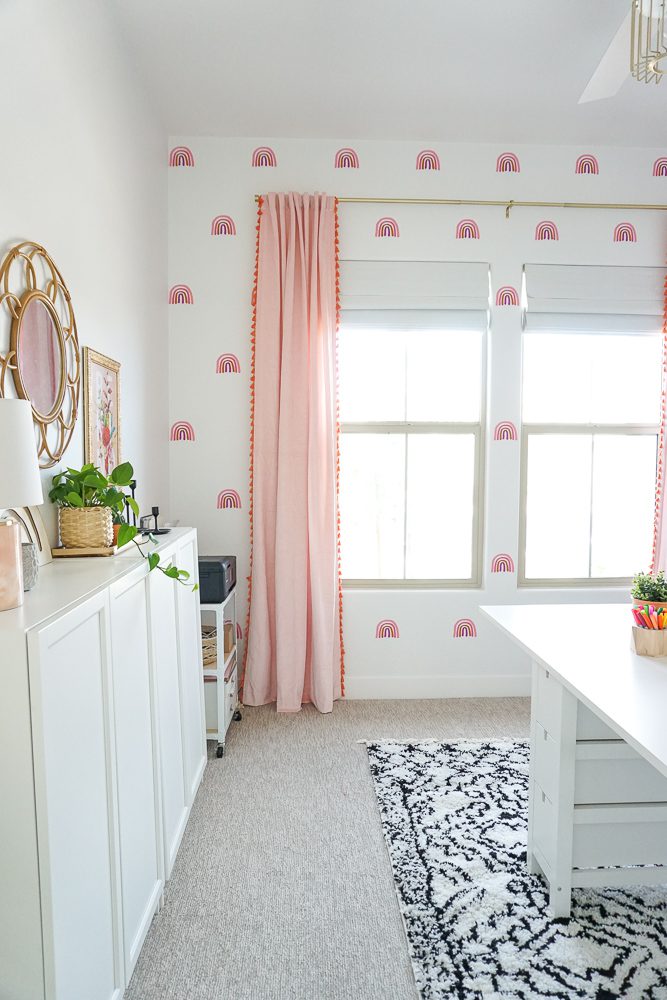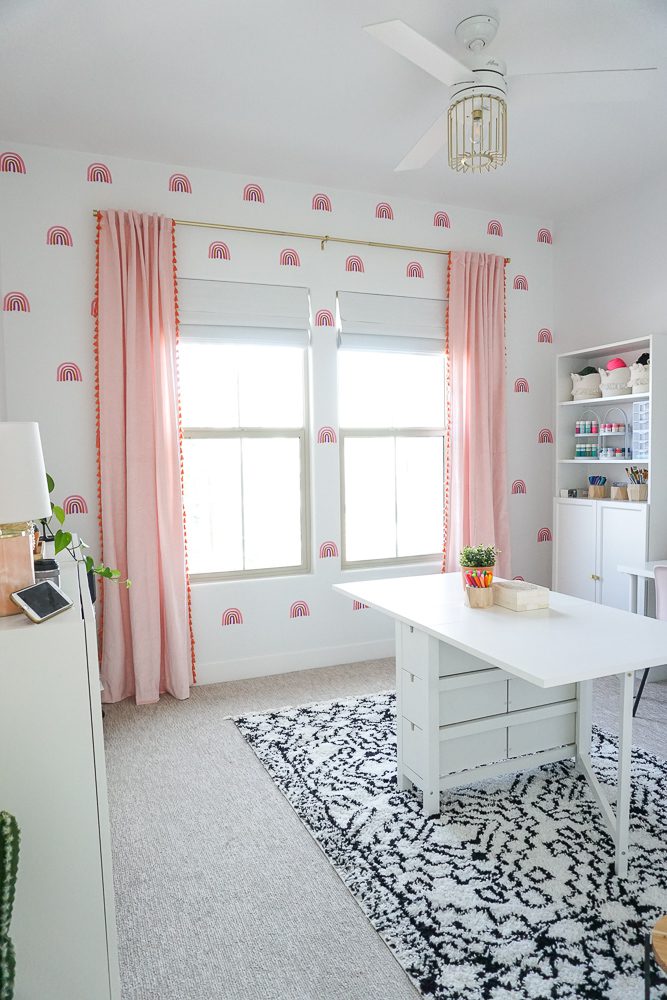 Seriously this was such a great design solution to a blank wall. Not only was it budget friendly, it brought the perfect amount of color and interest in AND…it was something I designed!!!! This is just the beginning of projects that you can create using the Wild Rose Cricut Explore Air 2 Machine Bundle oh and did I mention that it is ON SALE right now for only $229??!!!! The Cricut Explore Air 2 is seriously my favorite crafting tool…it can cut over 100 different materials and can cut over 2 times faster than previous machines. Think of the possibilities! What are you going to dream up? Plus there are some great savings on this bundle on the JOANN site…early holiday present? YES! Happy crafting…and be sure to follow and tag #handmadewithJOANN and #rebeccaDIY with your projects on Instagram.