This post is sponsored by JOANN…all thoughts and opinions are my own.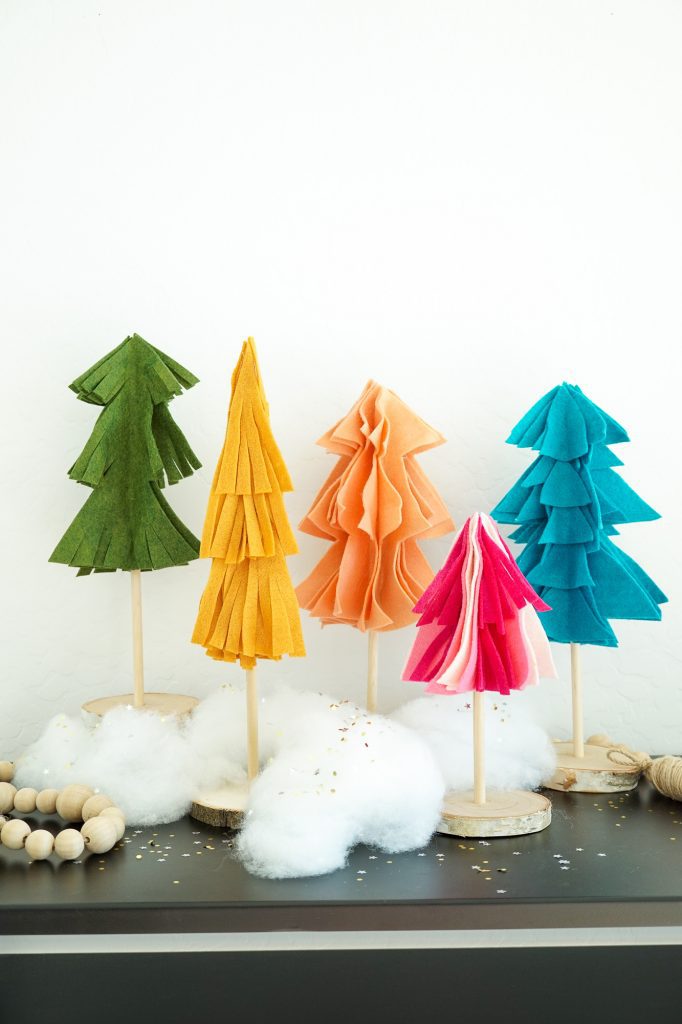 Once Thanksgiving comes…it's basically time to decorate for the holidays. I personally jump right from halloween into starting all of my Christmas DIY projects. I have a slight obsession with bottle brush trees and this year I want to add some variety into the mix so I decided to DIY some felt trees for some color variation and texture.
I was able to make a bunch of these colorful DIY Felt Trees in a few easy steps. Here are the supplies you will need to make this project: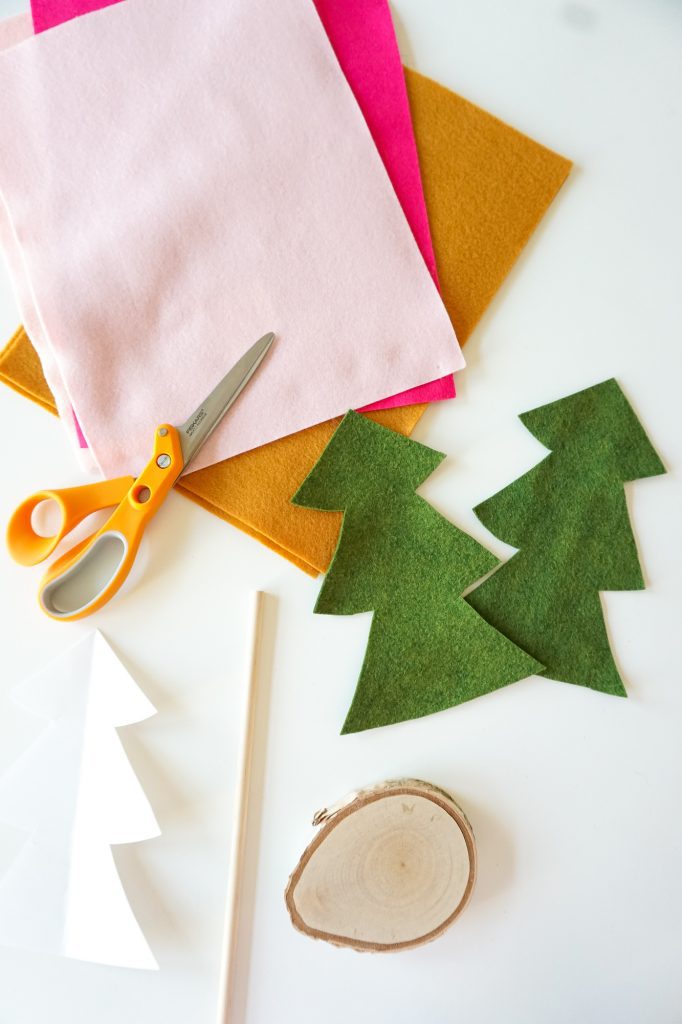 I chose felt colors that coordinated with my holiday decor. I started by sketching a simple "tree" shape onto a piece of cardstock and using that as a template for the first tree.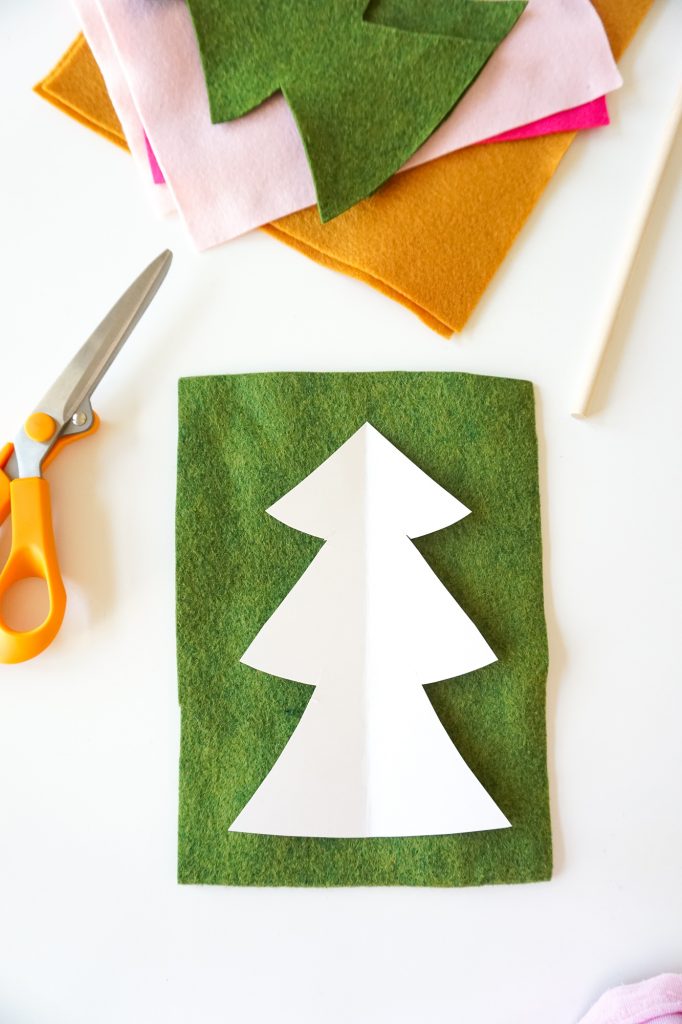 Cut the tree template and then use it to cut out the tree shapes out. I started with about 6-8 trees.
Fold the first felt tree cutout in half and add a bead of hot glue down the center and place the wood dowel on the felt tree. Once you have the first one glued on, start working you way around the wood dowel with hot glue and cut out felt tree shapes. Once the tree has some fullness, start on the next tree!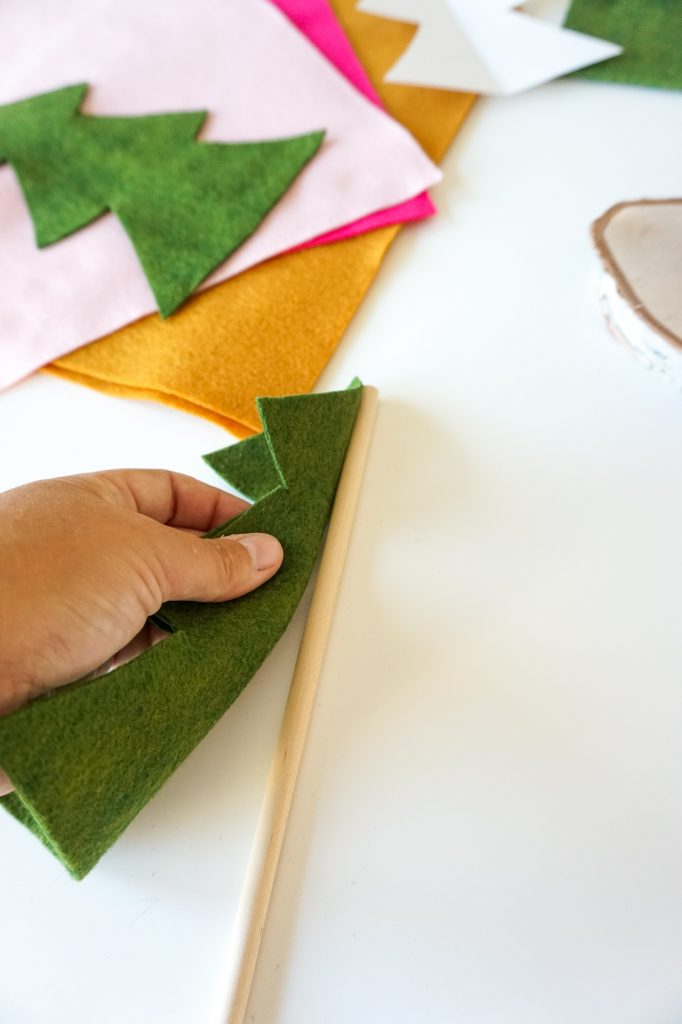 I literally made up the shapes as I moved through this project. There aren't any rules when it comes to being creative. It's fun to try new things…for some of the trees, I used a traditional tree shape, for another one I used a basic triangle with some fringe pieces added in. I used a variety of shapes and sizes to make this combination of sweet little holiday trees.
Once all of the felt trees were put together I took the Birch Wood Coasters and drilled a small hole into it using my Hand Drill. Then using a dab of hot glue, I secured the dowel into the hole.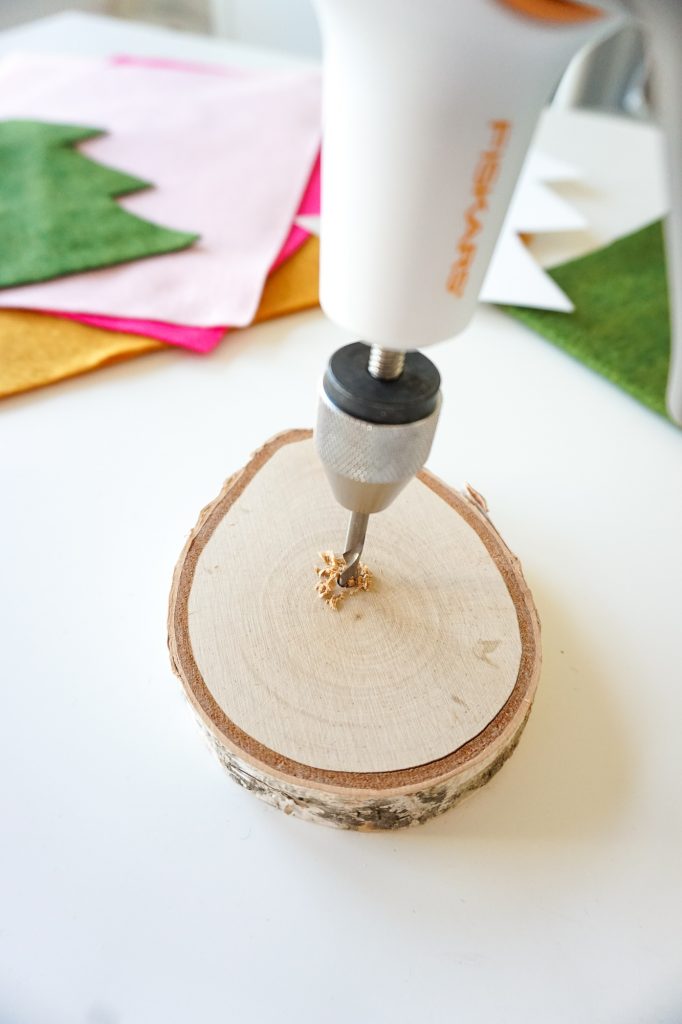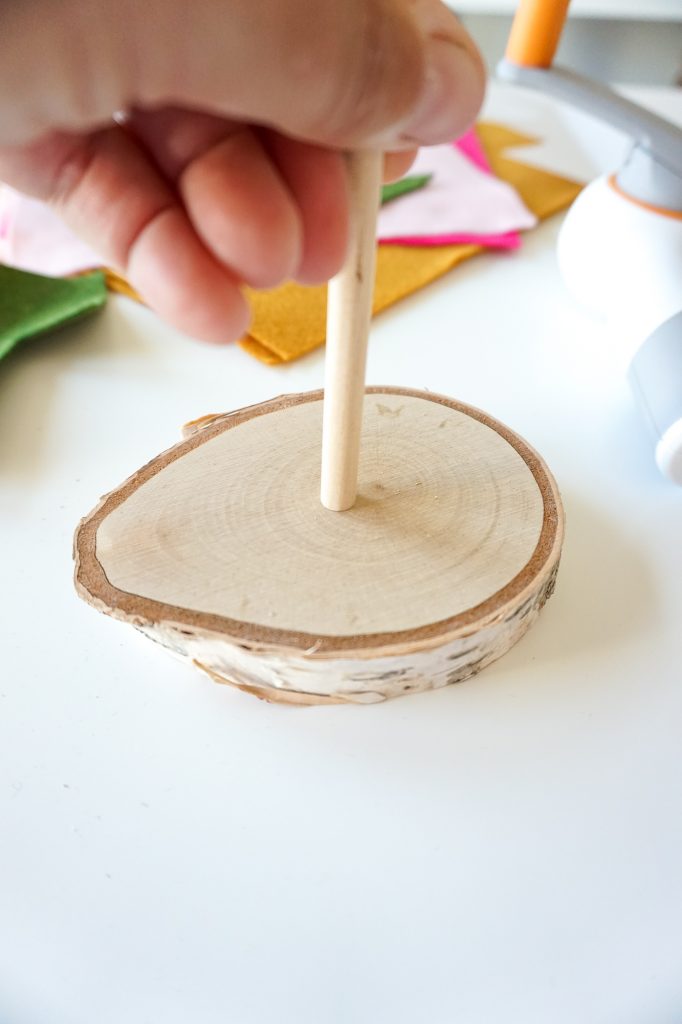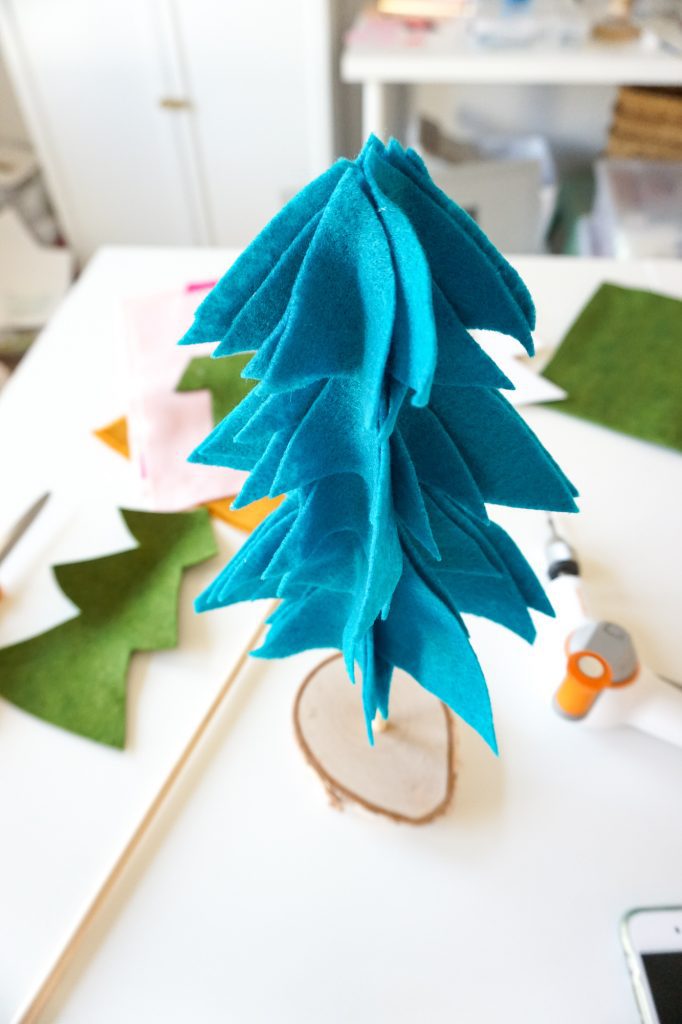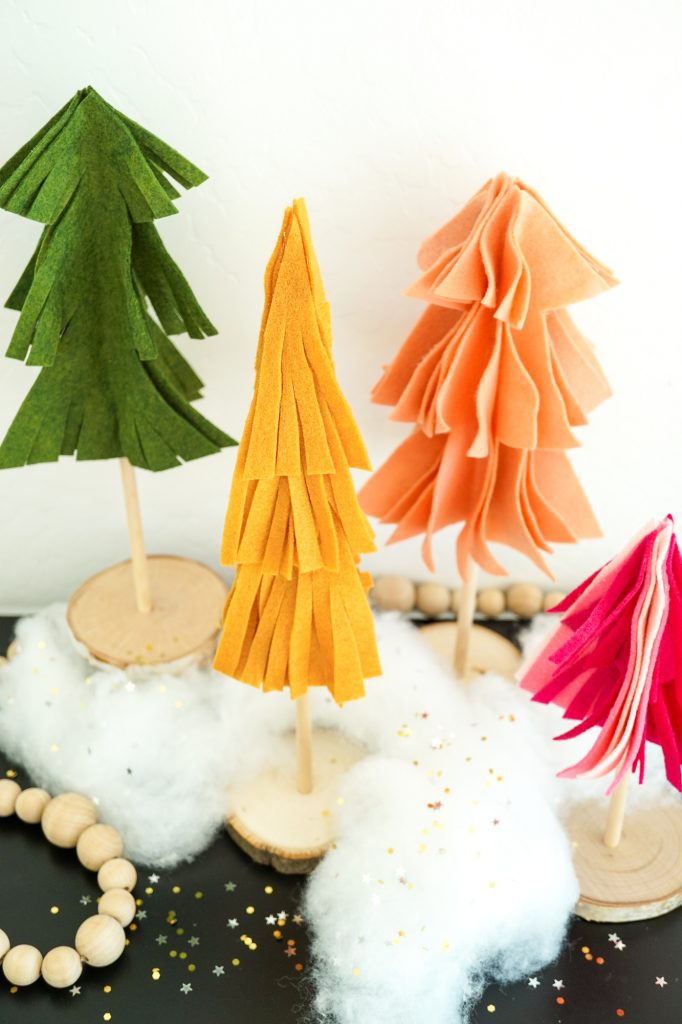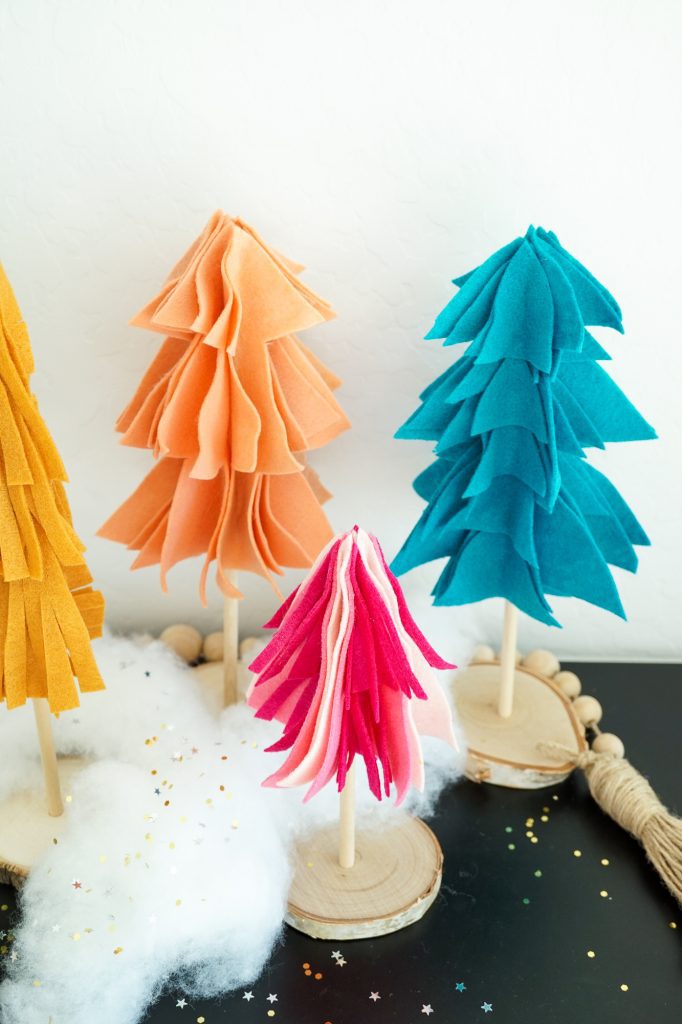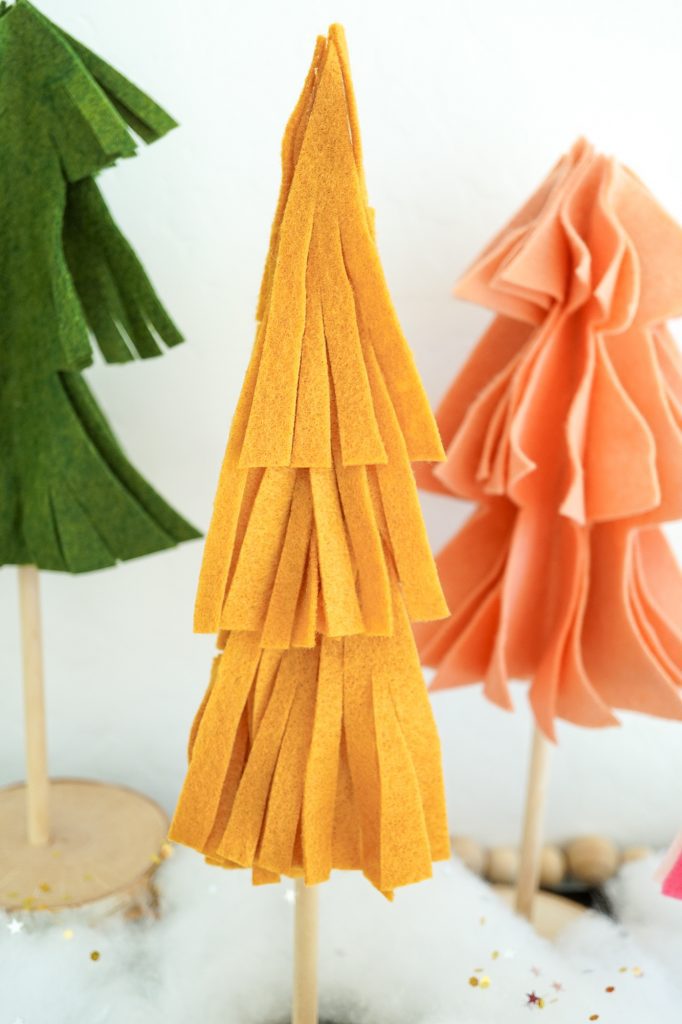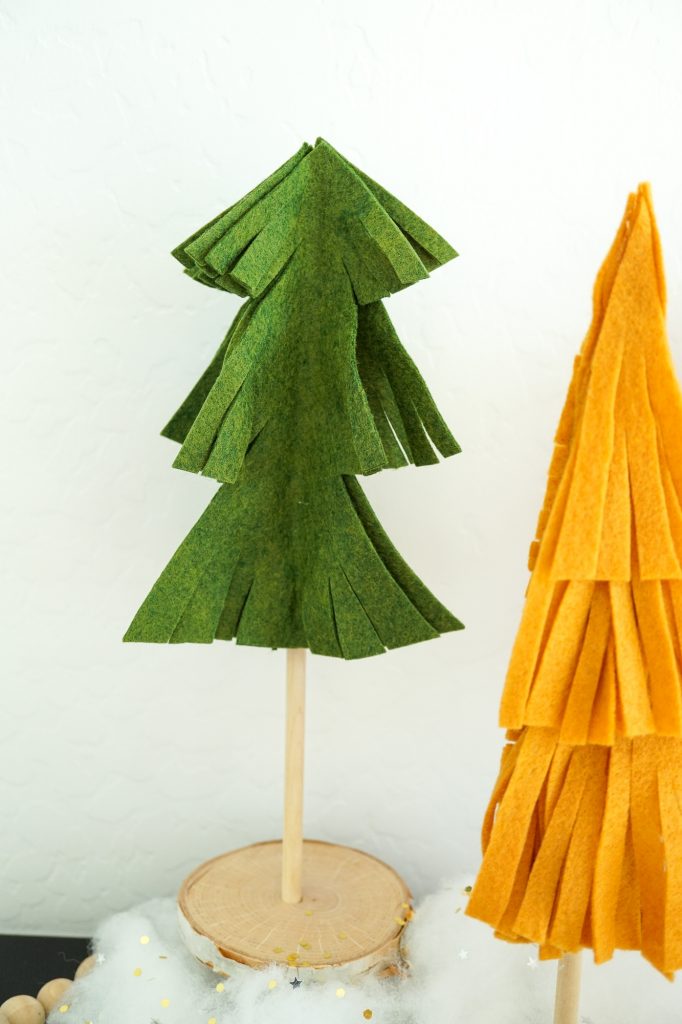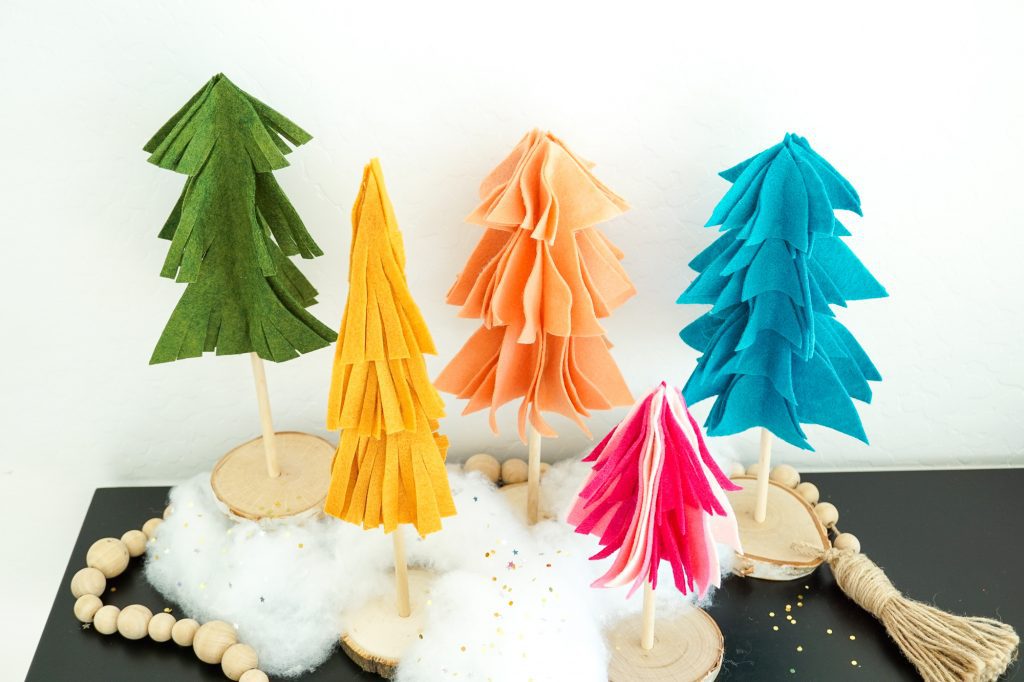 See how cute? The possibilities of shapes, colors and sizes are endless. These are perfect to line a mantel, shelf, table centerpiece or give a set as a gift! With a few supplies, some basic instructions and creative thinking…it's fun to take some flat felt squares and turn them into decorative DIY holiday trees! I can't wait to see your version of this fun project…don't forget to follow me – @RebeccaDIY on instagram and make sure to tag me!